There are thousands of campgrounds in this country, and it is so difficult to know what the differences are at first glance. However, we can help you figure out your campground style. With that bit of knowledge, you'll be well on your way to booking the right campground for you!
It seems like in the hotel world, we all know what kind of hotel is for us. Are you a Holiday Inn or a Ritz-Carlton kind of traveler? Chance are, you could easily answer that question. Now, are you a COE or KOA kind of camper? If that question was harder for you to answer, this post is especially for you!
This post is adapted from chapter 5 of our book See You at the Campground. If you'd like more camping and RVing tips and inspiration, please check it out!
To hear more about booking the right campground, click "play" on the media player above or look for The RV Atlas wherever you find your favorite podcasts.
Booking the Right Campground Starts with Knowing Your Style
There are two broad categories of campgrounds: public campgrounds and private campgrounds. When booking the right campground, it is really helpful to know which is more your style. Here's a brief overview of each.
Public campgrounds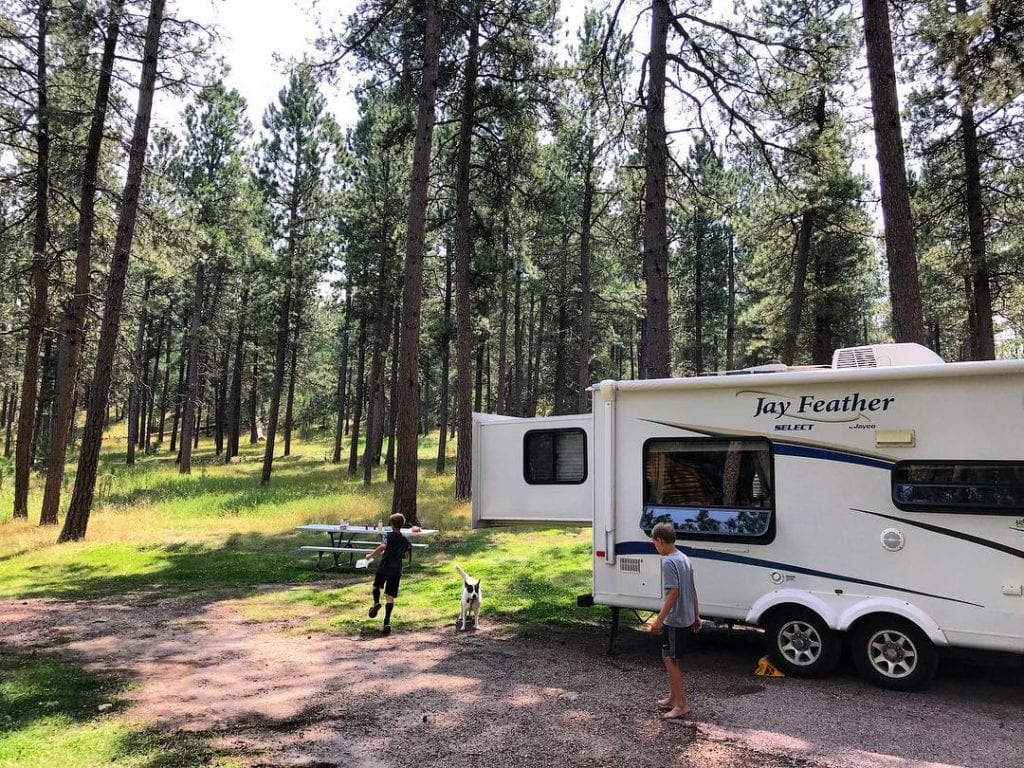 Public campgrounds are supported by local, state, or federal funds. Within that category, there are a variety of options. There are National Park Service campgrounds, funded with federal dollars. Next, you'll have state park campgrounds, which are supported at the state level. These vary a lot from state to state, depending on the investment. Additionally, you'll find options from the Corps of Engineers and city/county parks.
In many public campgrounds, you'll tend to get more space and more national beauty–but not always. However, it makes sense that national and state parks preserve some of our country's most beautiful spaces, so they will have campgrounds that are themselves beautiful. Also, since public campgrounds receive outside funding, they are not as dependent on capturing every dollar they can from campsite fees. Therefore, they don't have to pack campsites in as tightly, and they do not have to charge as much.
One drawback to public parks is that you may not find full hookups. Since these parks are focused on conservation and preservation, they don't invest it (or necessarily want) the infrastructure for water, electric, and sewer at every campsite. Now, a lot of public parks do have electric sites or even water and electric, with some even offering full hookups. And, of course, you may even find parks with no hookups at all. When booking a public park, you have to pay close attention to all of those options.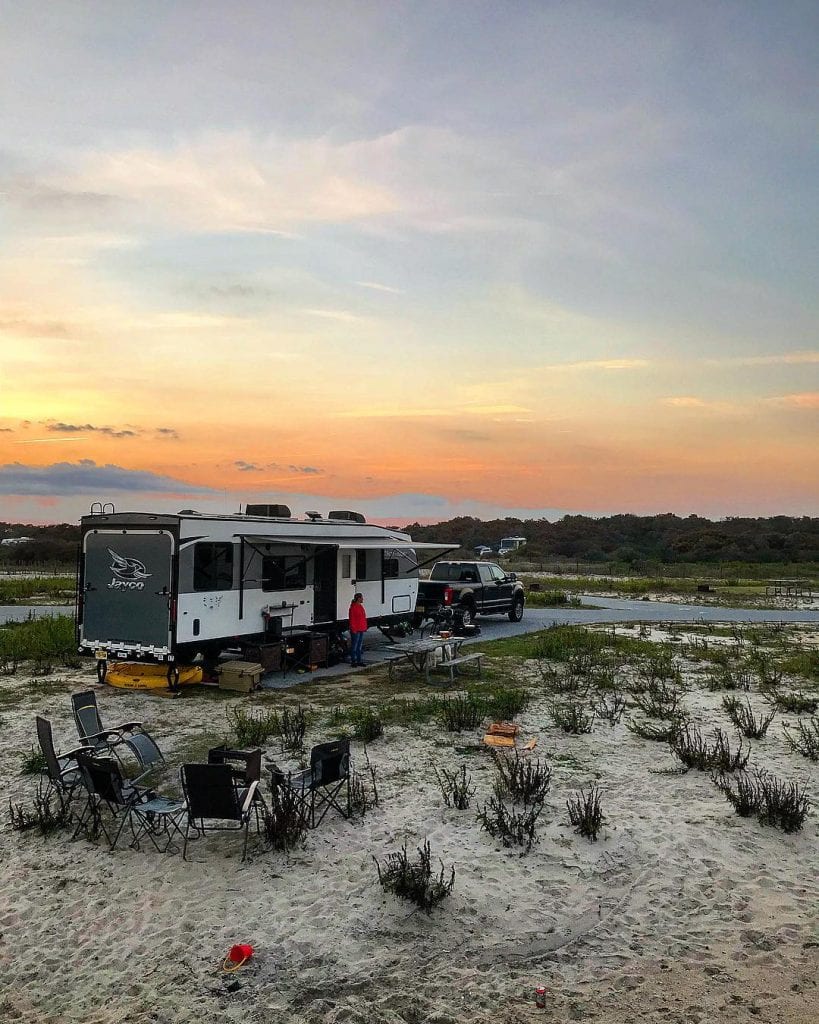 If you are a newbie who is wondering what you do without these hookups while camping, there are a couple of important things to note. Even if the campground doesn't offer sewer hookups at your site, the park will likely have what is called a "dump station" onsite. As you leave the park, you'll drive through there, hop out, and dump your tanks. Additionally, while in the park, you need to monitor your tank levels to make sure you don't fill them up–or else, you'll have to take an extra trip to the dump station.
Also, if you are staying in a campground without water at your site, you'll usually find water spigots placed throughout the park. Pull up to one of those and fill your tanks (or fill them before leaving your house). Finally, staying in a park without electricity is definitely trickier. In order to fully operate all.of.the.things, you'll need some solar power or a generator.
Do you love trees and shade? Is privacy important to you? Do you like natural landscaping? Can you survive without hookups, in exchange for these other benefits? Do you want more space? Do you want to "get away from it all"?  If you answered "yes" to those questions, you may prefer a public campground. More on those in a minute!
Private Campgrounds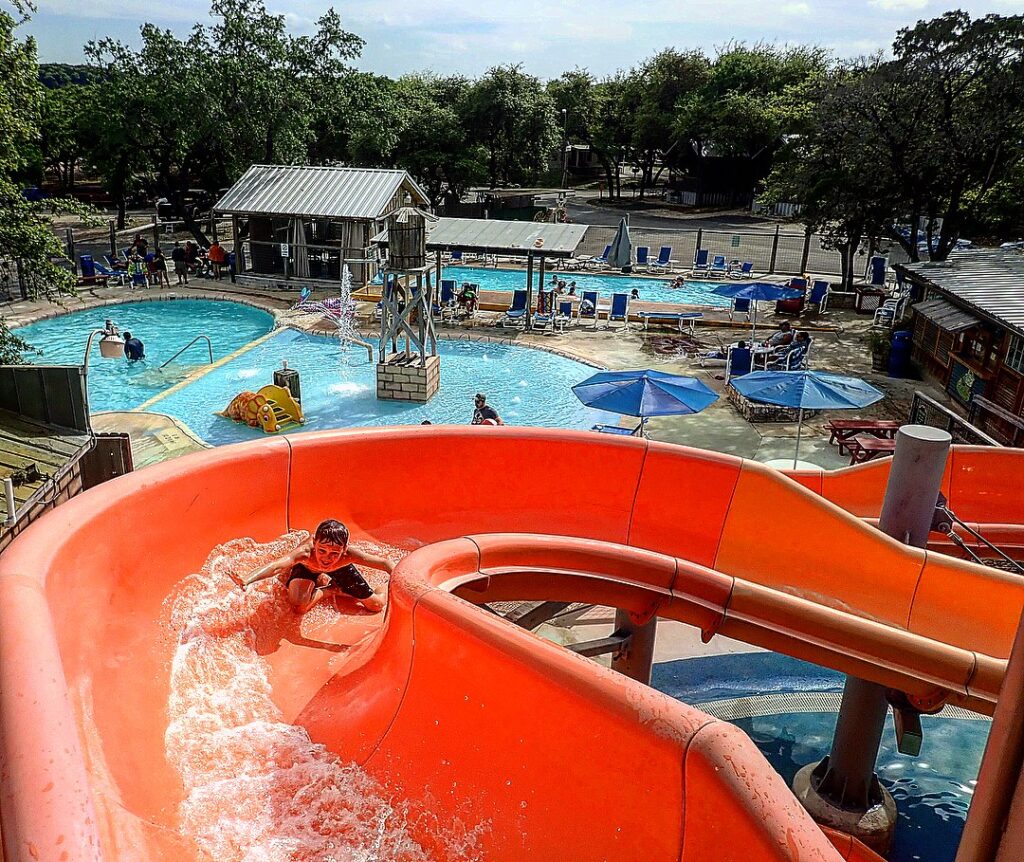 If you look at the photo above and think "FUN!" instead of cringing, you may enjoy camping at a private campground. While you won't find an awesome waterpark at every private park, you will usually find a lot more amenities and activities.
While public campgrounds might have lots of recreational opportunities, the campgrounds themselves are often quieter. Whereas, a private park may be packed with activities and amenities. You'll find hustle and bustle. You may see golf carts whizzing by. Your kids can easily find a herd of kids to play with. Some people really enjoy this kind of environment, and if you do, there's no shame in that! We know there are people out there who say this isn't "real camping," but camping is camping. Your "real camping" can include hookups and waterslides, if you want.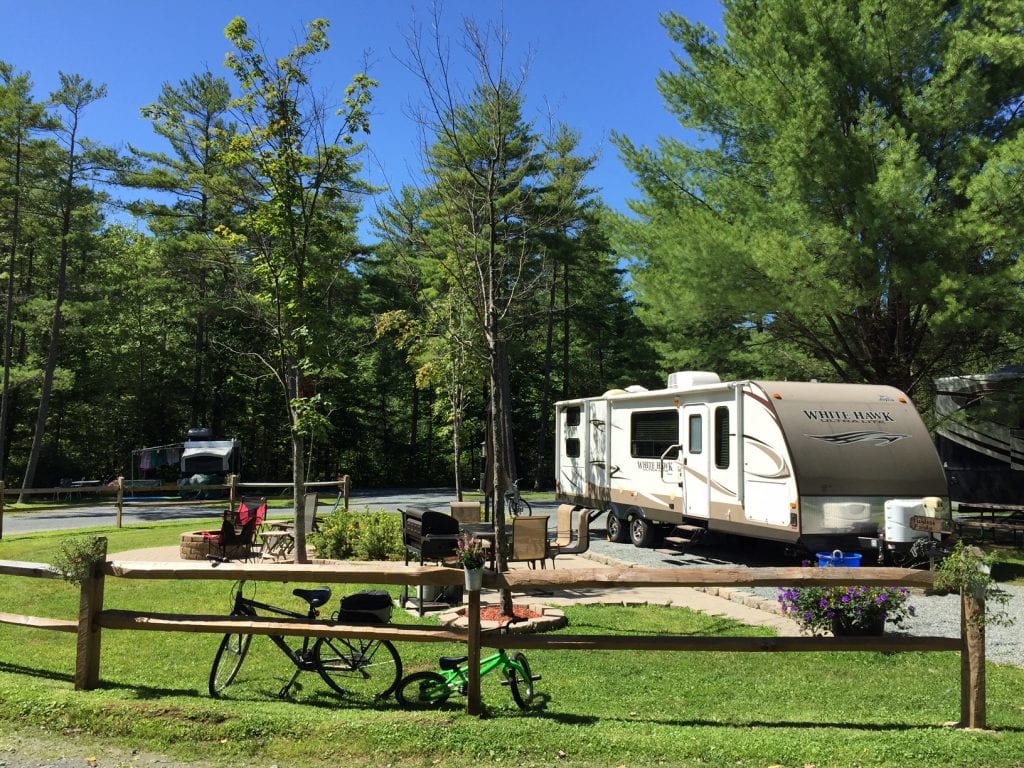 If you've bought an RV with all of the amenities, you may want to use all of those amenities. You may prefer to camp in comfort. You may want camping to feel more like a "hotel on wheels" instead of being an upgrade from tent camping. If that's you, you likely will prefer private campgrounds. You'll easily find all of the hookups you need. If you want to blast your 46-inch outdoor television, go right ahead!
Do you enjoy camping more when you have easy access to hookups? Do you enjoy having onsite activities and amenities? Can your budget accommodate pricier stays? Are you energized by hustle and bustle? If you answered "yes" to these questions, a private campground may be for you.
Pros and Cons of Public Campground Options
Let's take a look at the pros and cons of some of the public campground options. If you plan on booking the right campground for you, you'll want to consider all of these benefits and drawbacks.
Pros and Cons of State and County Parks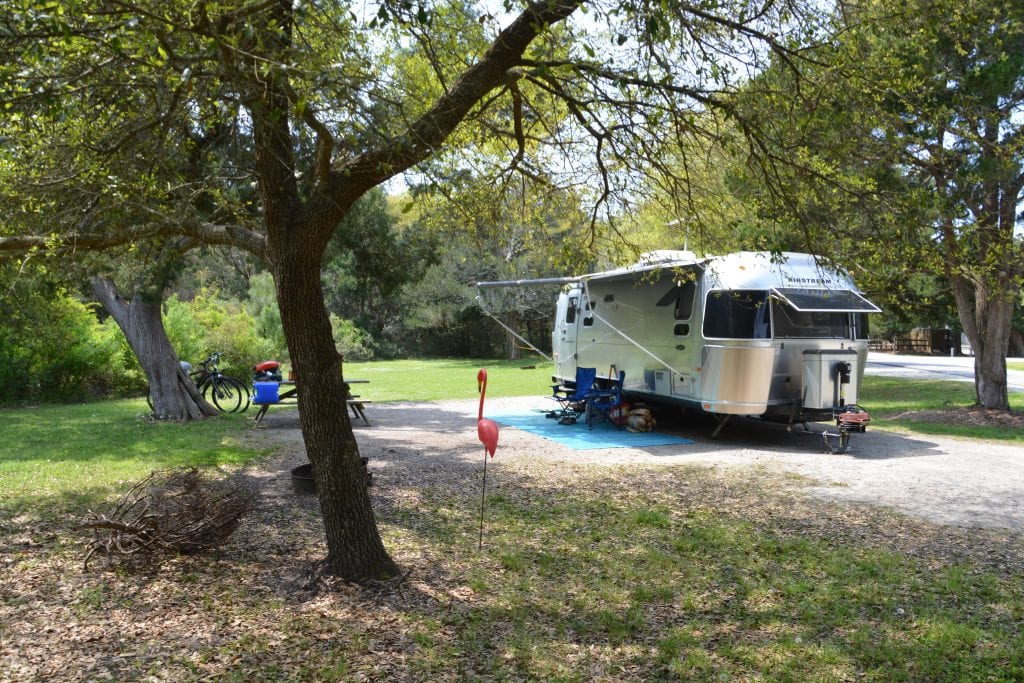 You'll usually find a variety of outdoor activities on site. You may find hiking trails and lovely places to kayak and fish.
They tend to be very budget friendly. We've never spent more than $40 a night at a state or county park, even in popular tourist destinations.
These parks may not have onsite monitoring. Sometimes, big groups like to go and party at these places. Read the reviews to see whether these behaviors are tolerated.
Some county parks are not located near anything else you necessarily want to see, while state parks are often a destination in their own right.
Pros and Cons of National Park Campgrounds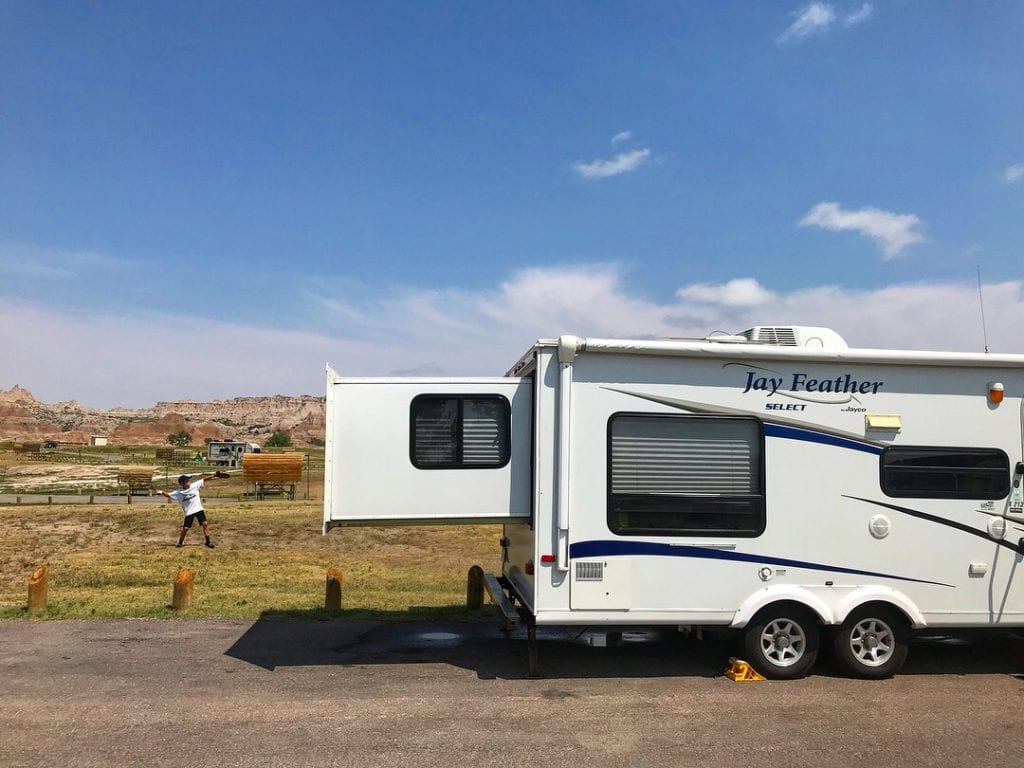 National Park Service campgrounds put you close to–or right in–some of the most beautiful places in our nation! It is amazing that you can not only visit these places, you can actually stay in them!
You have easy access to the national parks. We've loved staying in the parks later in the day instead of rushing back to the campground. You're more likely to attend ranger programs since they are right there. It is an immersive experience.
Unfortunately, many national parks are behind on maintenance (as we discussed here) and low on staffing. So, you may find less-than-appealing bathhouses or other facilities. While the Cedar Pass campground at Badlands National Park was AMAZING, the bathhouses were some of the worst we have seen.
As we mentioned earlier, national park campgrounds are less likely to have full hookups.
Pros and Cons of COE Campgrounds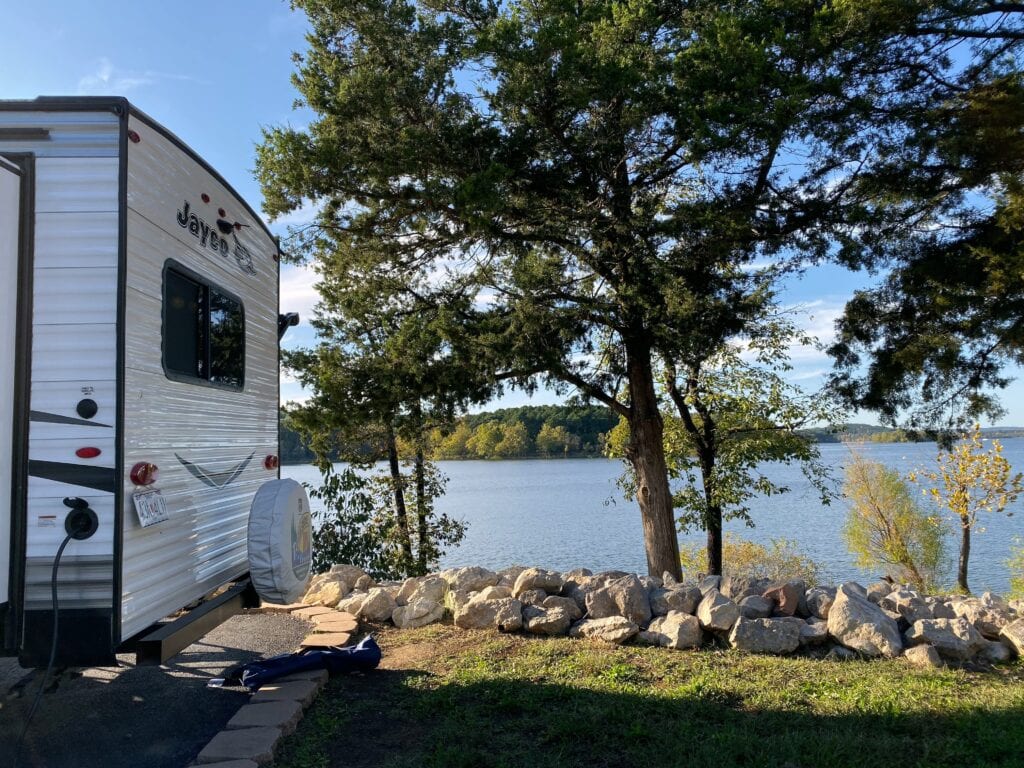 Corps of Engineers parks are often located right on the water. They have amazing views of the waterways managed by the COE.
COE parks are very budget friendly.
They usually have gigantic sites that are well designed (they may be paved, level, etc.).
They may not have much else onsite, other than a simple playground, swim areas, and boat docks.
The only con is that it may be hard to locate them. They do not have a great website identifying all of the camping options. We almost wonder if COE lovers keep them top secret on purpose!
Amenities and hookups may be limited.
Pros and Cons of Private Park Options
When booking the right campground, you may have decided that private parks appeal to you. Even within this area, you'll find some variety.
Pros and Cons of Family-Owned Campgrounds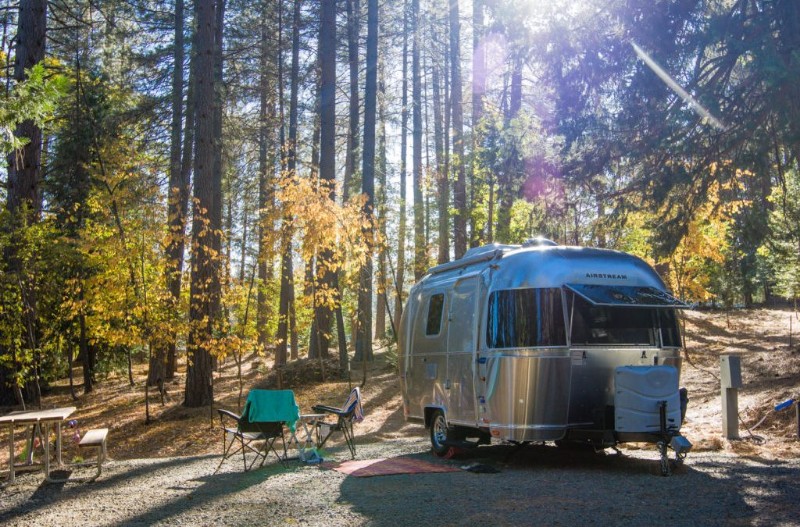 There are thousands of family-owned campgrounds across our nation. These parks often have more last-minute availability, especially if they aren't as well known. Racing to book popular state and national park campsites is almost a sport in this nation. You cannot decide a few days, weeks, or sometimes, even months out that you want to book at spot at some public parks. Luckily, private parks are often located near these popular destinations and fill up much later, if at all.
You may find the owner or manager living onsite, which usually increases the customer-service experiences.
Pros and Cons of KOAs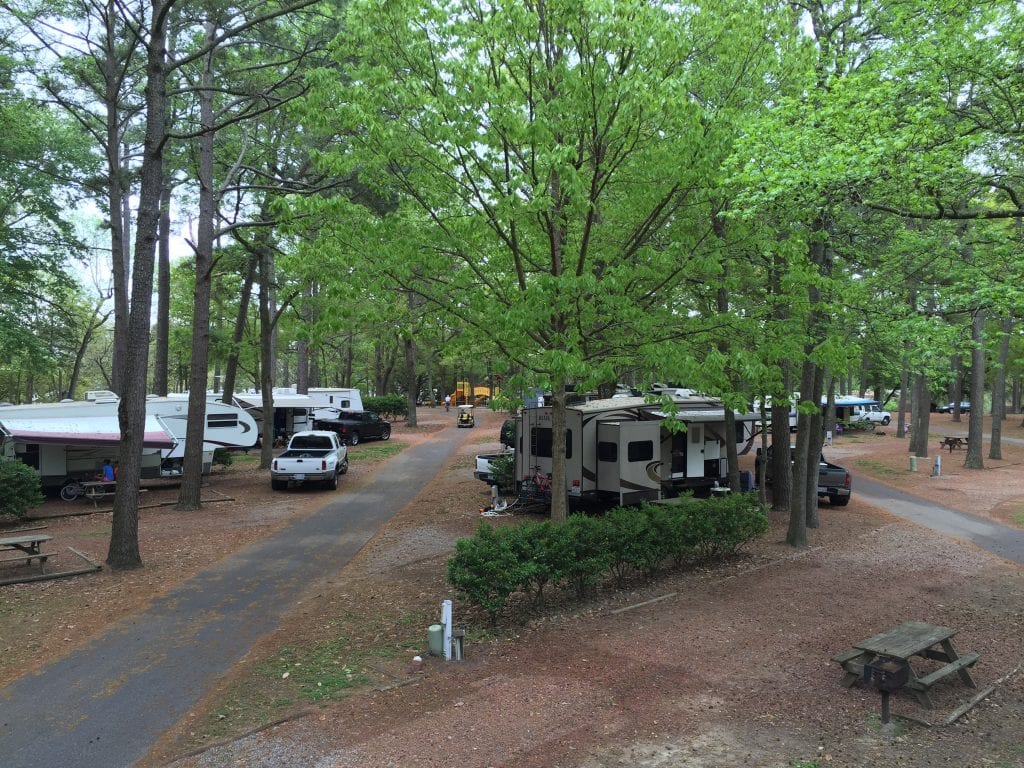 KOAs are very much the "hotel" experience. You know what you're going to get.
You'll usually find good customer service, hookups, nice amenities, consistent policies, and etc.
While KOAs share some benefits and drawbacks, even within the brand, there is a lot of variety. They are trying to make help set travelers' expectations by categorizing them with these designations:. "Journeys" are best for overnight stays, "Holidays" will offer more onsite amenities, and "Resorts" go all out.
Finally, read the reviews for the individual KOA you are thinking of booking.
Pros and Cons of Jellystone Parks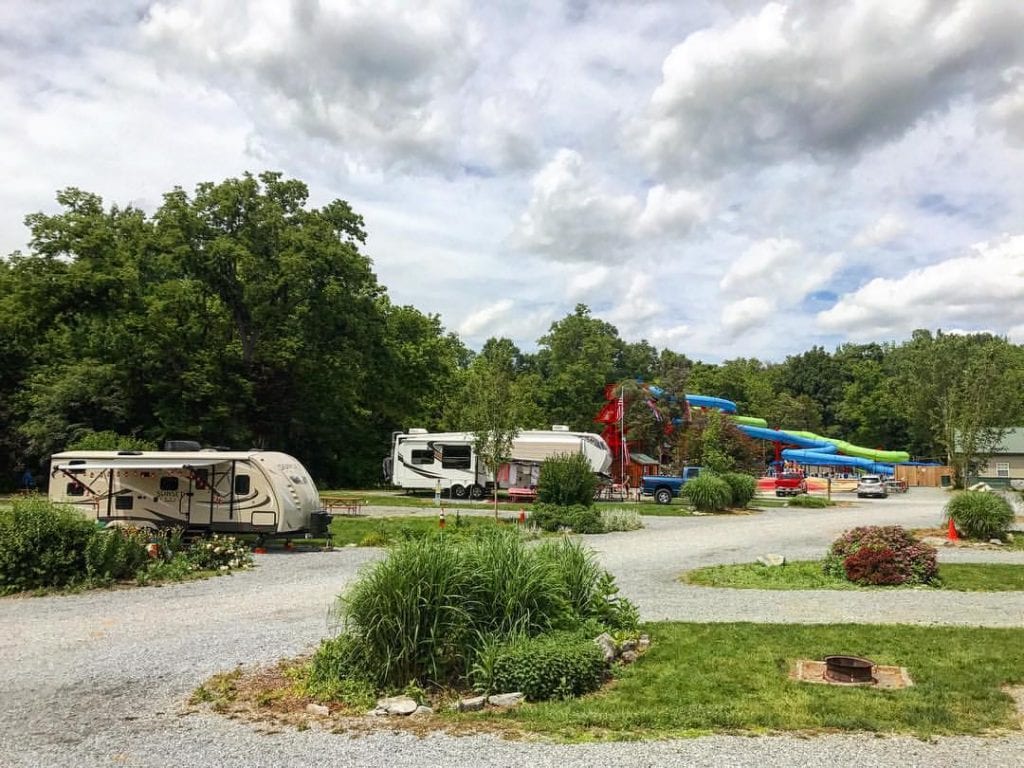 Jellystone specializes in family fun! These are a great place to take the kids! They are packed with amenities and activities.
Like KOAs, you'll find some consistency across the parks, which is nice.
You will pay more for a Jellystone. Now, if you are going to use all of the amenities and activities, it is totally worth it. If you don't plan to spend time in the park, it may not be worth it for you.
Also, if you want a quiet, peaceful, relaxing camping trip, this is not the place for you. It's like summer camp for the family–with Yogi and friends! That may not be your cup of tea, and that's okay!
Pros and Cons of Sun Valley Resorts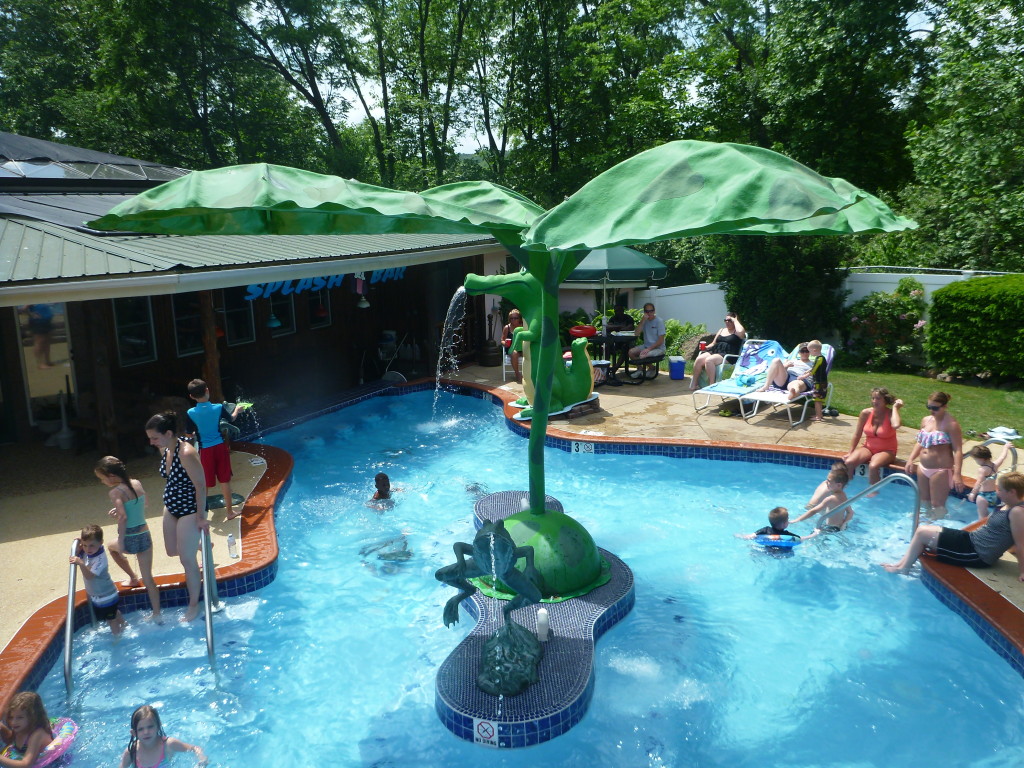 The Sun Valley Resorts often have very nice campgrounds with nice pools and amenities.
You'll find a lot of seasonal sites at these locations.
Find a complete list of Sun Valley Resorts here. They also own some KOAs and Jellystones.
Pros and Cons of Resort Campgrounds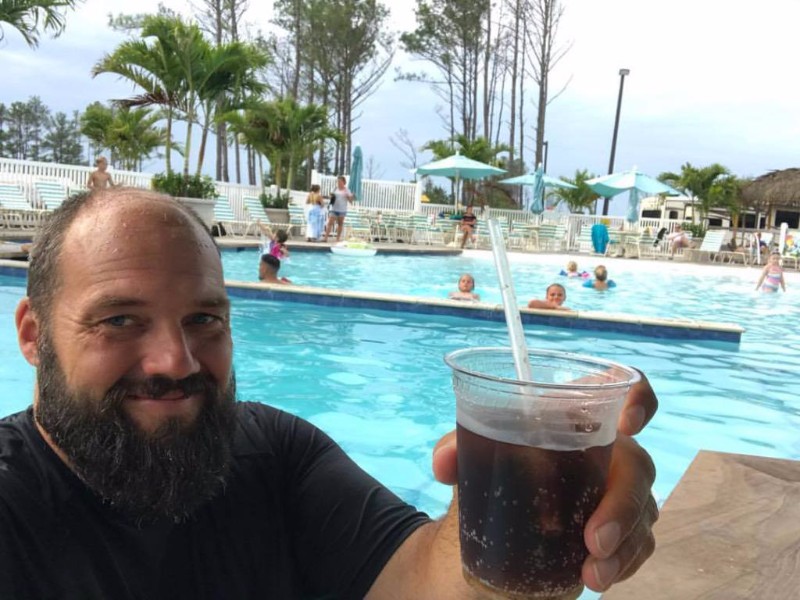 Resort campgrounds offer the most over-the-top amenities. Think swim-up bars, yoga classes and other activities for all ages, very manicured sites, bike tracks, and so much more. Check out our list of 11 amazing resort campgrounds here.
Some resorts are aimed at families, while others are more adult-oriented. You'll usually see these details on the website.
Be sure to note that just because the word "resort" is in the title, it may not really be a true resort. Again, check the reviews.
Recommendations for Booking the Right Campground
Here is a list of some of our family's favorite campgrounds. Click on the location to see our full review, if we have covered it on the blog.
Favorite State Parks
Favorite NPS Campgrounds
Recommended COE Campgrounds
We haven't visited as many of these since they are harder to find near us, but our correspondents have recommended these great COE parks:
Favorite KOAs
Favorite Jellystones
We hope you enjoyed getting the campground 411 and found some great tips for booking the right campground. Remember, you can find more in our book See You at the Campground.
See You at the Campground,
Stephanie + Jeremy
Podcast: Play in new window | Download