RV dealerships have been on an emotional roller coaster ride during the COVID-19 pandemic. What is it like to go from a total shutdown to explosive sales? Josh the RV Nerd from Haylett Auto & RV Supercenter in Coldwater, Michigan, is here to take us behind the scenes and show us how his RV dealership handled the global pandemic.
During the COVID-19 crisis, many RV dealerships shut down entirely and faced existential threats to their business. But then, RVing exploded! Now, dealerships are seeing surging sales numbers during what some are calling "The Summer of RVing."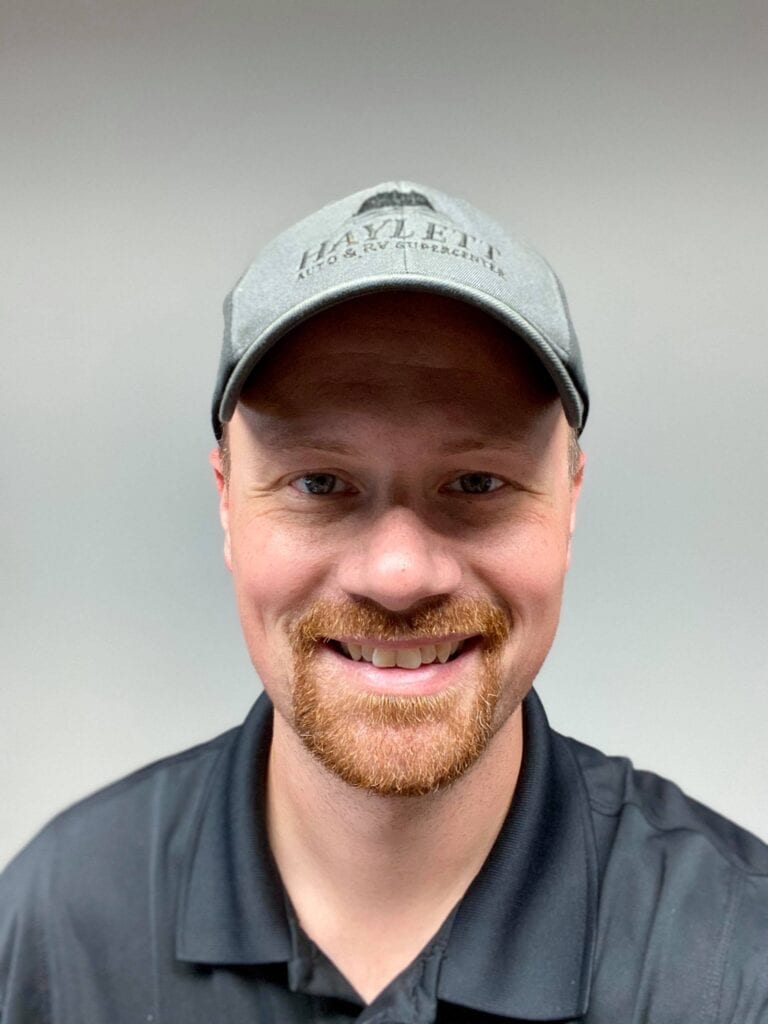 Who better to talk to than Josh the RV Nerd??? He's been living through this global pandemic while working in his various roles at Haylett RVs. He's become well known in the industry for his humorous, informative videos found on the Haylett YouTube channel. You can learn more about him here. He has talked to us before about towable versus motorized RVs and about finding a 5-star RV dealership.
Hear more about how this RV dealership handled the global pandemic by clicking "play" on the media player above or by searching for The RV Atlas wherever you find your favorite podcasts.
A Little about Haylett RV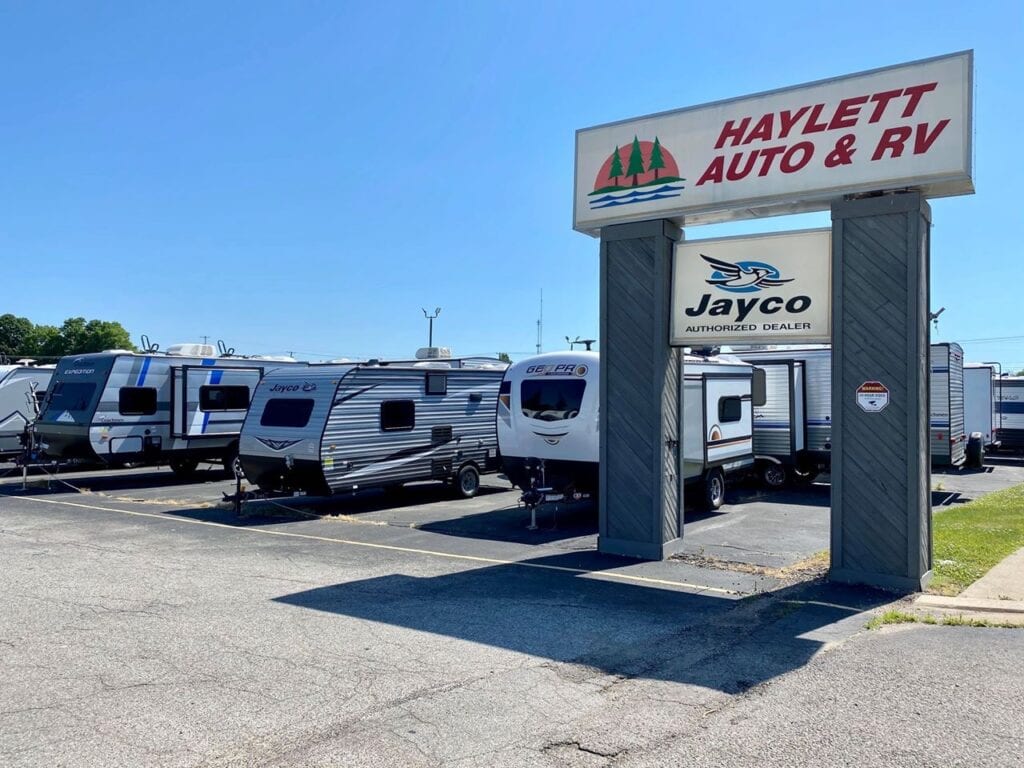 Haylett RV is a huge RV dealership centered in a very small town. Located in south central Michigan, Haylett is just north of the Indiana border, close to the heart of RV production. Haylett is Michigan's largest independent RV dealership and is a family-owned company.
What were sales like in a typical spring for Haylett? Josh the RV Nerd said that last spring's sales topped three million dollars. The January-February-March "show season" is usually a big hit, as people emerge from their homes, ready to explore RVs and the open road. It is usually a very positive, enjoyable time at the RV dealership. The winter funk is ending, and campgrounds are opening.
This year, that wonderful time of spring renewal hit a brick wall…
Closing the RV Dealership as COVID-19 Hit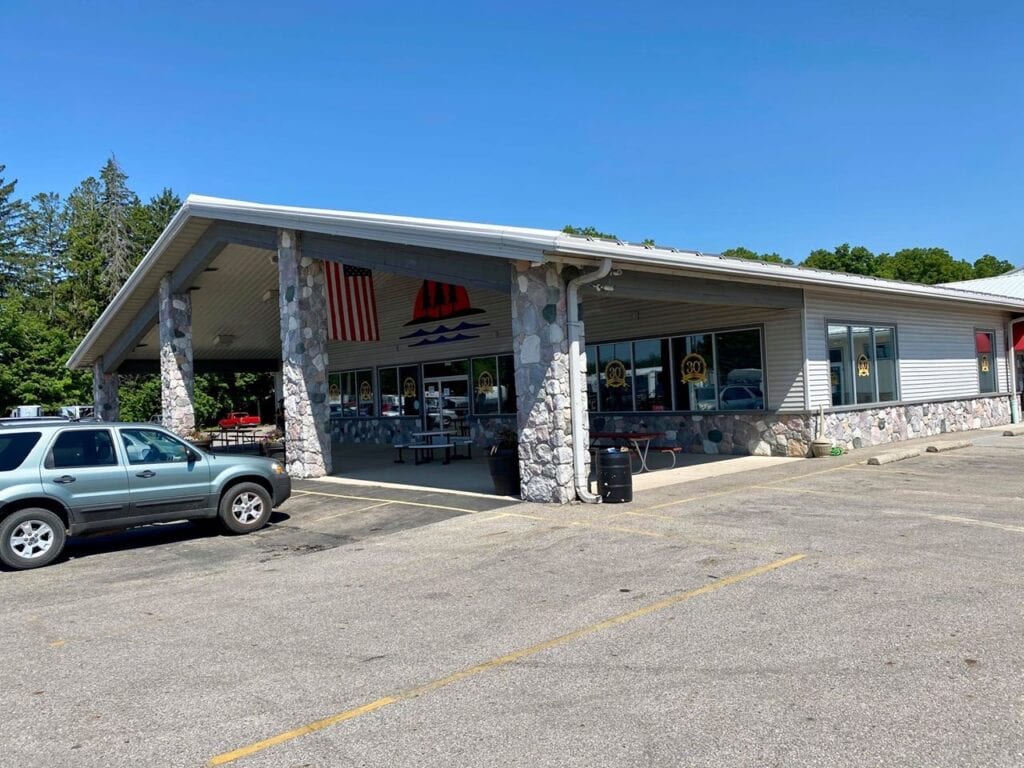 As spring sales were kicking in, Haylett RV had to suddenly shut their doors, like much of the rest of America. They closed in mid March. At first, they thought it would be just for two weeks. Two weeks turned into four weeks. Then into six weeks. And so on.
In late April, states across the nation began working toward reopening. However, Michigan was still hit hard, so the state opted not to loosen restrictions yet. As dealerships in surrounding states began welcoming buyers, Haylett was still close up, deepening the concern.
During this time, Haylett had 700 units sitting on the lot, which was close to peak inventory. Manufacturers began contacting them about placing new orders, but Haylett didn't feel particularly worried about inventory since they had plenty onsite to sell. Or, so they thought…
Reopening Haylett RV
During much of the COVID-19 closures, Haylett RV operated with a minimal essential-only staff. They did some service work for full-timers and for essential vehicles. When they got the news of reopening, they were only allowed to staff at 25%. That would have been fine if sales were trickling in. Instead, Haylett was hopping.
Luckily, within a couple of weeks, Haylett was able to begin fully staffing again, but there were a lot of restrictions on letting customers in the building and on handling other in-person contacts. Sales COULD be done, but it was far from normal operating conditions. Consumers didn't quite understand the restrictions or expectations, which caused a little confusion and frustration.
Josh noticed that more and more new RV owners were coming out. He asked what was driving their interest and was told, "There's nothing else to do this year."
Record-Breaking RV Sales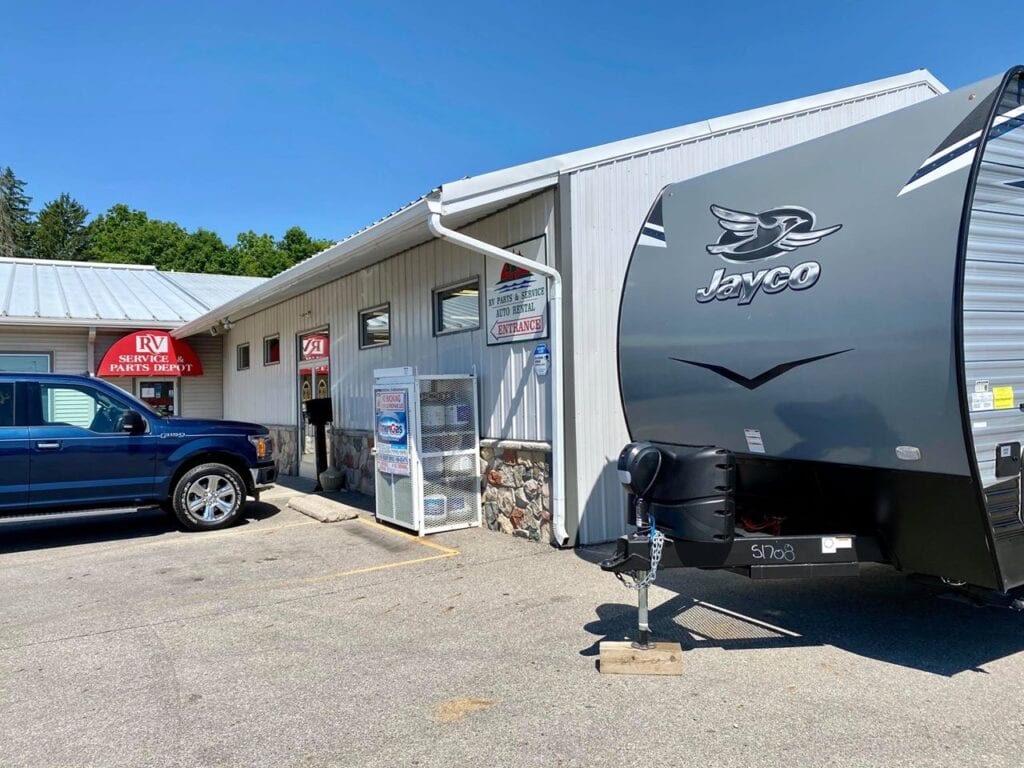 After weeks of closures and uncertainty, no one really knew what would happen to the RV market once it opened up again. Would economic and health concerns suppress sales? Would existing RV owners be looking to sell off or downgrade? Instead, the opposite happened.
RVing has surged! It's being called "The Summer of RVing" as more Americans look to camping as a safer activity. New RVers are flooding the dealerships looking to get a rig of their own. Campgrounds are hustling (more on that in our next post, where we interview some campground owners).
As Haylett reopened, their sales soon got pretty much on track, which was a pleasant surprise. Soon, they noticed there wasn't the usual mid-week lull in sales. The dealership consistently sold 10 units a day or more.
One Saturday in early June, Josh noticed the dealership felt busier than usual. He watched the RV sales board and counted as the day went on. About halfway through the day, he saw they had already sold 13 RVs. By the end of the day, they hit a record-breaking 26 sales! They had their single most successful day at the dealership!! They doubled what would usually be considered a good day.
Which RVs are Selling Right Now
Josh has been paying attention to the sales trends. At Haylett, they are selling a lot of the Jayco Jay Feather series, which is a more price-sensitive line. However, he noted that they also sold out of their Jayco Eagle and North Point trailers. So, the surge in sales is happening across all segments, not just the entry-level lines.
Josh also noticed that, really, any of their half-ton towable models have been selling very well. So well, in fact, that he predicts they could run out of units before long due to the interruption in production. Remember, not only were dealerships closed, the RV manufacturers also closed up shop, meaning factory lines shut down for weeks, as well.
In the era of COVID-19, it seems like people also really want those big, comfortable RVs, perhaps to quarantine away from home. This was reflected in Thor's North American RV Consumer Survey we discussed a few weeks ago. Whether it's entry level or top-of-the-line, sales are surging.
What is the Status of Current Inventory?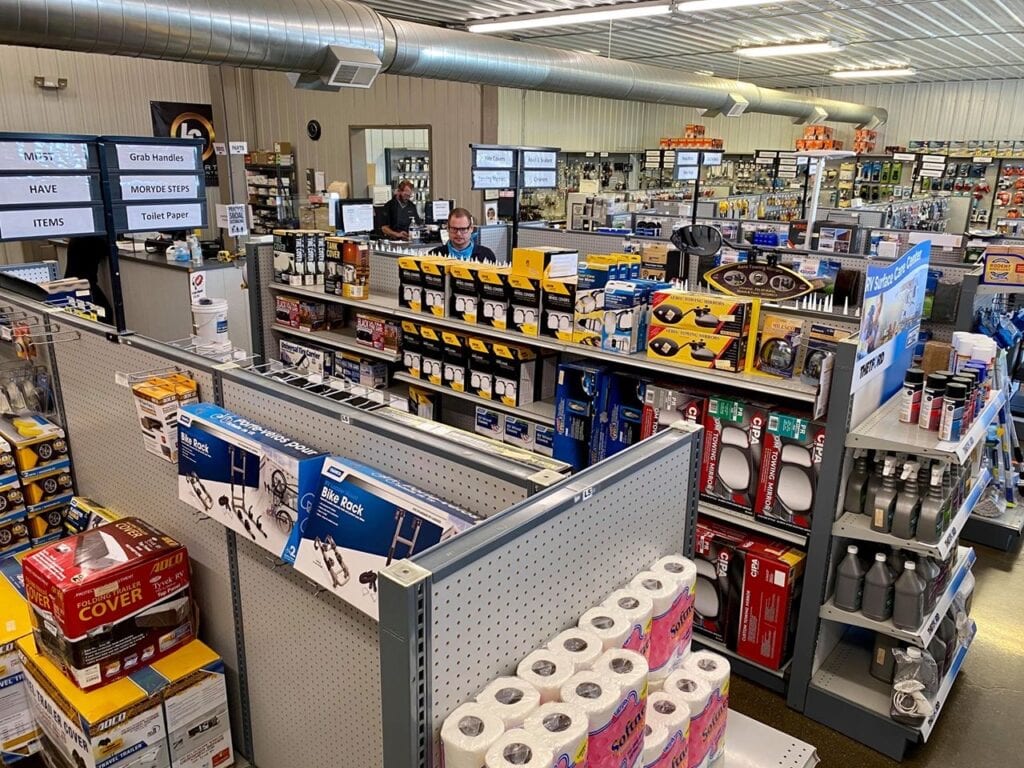 After weeks of strong sales, Haylett is down to around 400 RVs on the lot, much lower than their usual volume. This leaves significant holes on their shelves. Think about how grocery shelves look right now–that's what RV dealerships are dealing with, too!
Many people arrive at the dealership expecting to find a typical selection of RVs, but that just isn't the case. RVs they saw online a week ago may be completely wiped out. While Josh is glad to seeing surging sales, he feels bad for the buyers who don't have the selection they would normally have.
The shutdown could continue to impact RV production for awhile. Not only were they not making RVs during this time, they also were not making any of the interior and exterior parts. That not only affects RV production, that will impact RV sales and maintenance, as well.
Suppliers are working at capacity to meet the surge, but it will take awhile to get the whole system fully flowing again! Josh is hopeful that that will happen by this fall. Things may look "back to normal" by September or October, perhaps. The entire RV industry is on the same roller coaster ride!
Josh the RV Nerd
We really appreciate Josh giving us this behind-the-scenes peek at how RV dealerships handled the global pandemic.
If you haven't already, you must check out Josh the RV Nerd's videos. We promise, you will not be disappointed! Even if you are not looking to buy one, you'll be entertained. Though his RV-tour videos come to mind first, Josh also has tons of videos that will help you learn about using and caring for your RV. If you are looking to buy, you can also find tips to help you through the sales process. Check them out!
Also, if you are looking to buy and can make it to Haylett Auto & RV Supercenter in Coldwater, Michigan, be sure to check out this awesome family-owned dealership!
See You at the Campground,
Jeremy + Stephanie
Podcast: Play in new window | Download