Chances are you've seen photos of gorgeous lakeside campsites strung along the shore, many with amazing views. Perhaps you've even heard that, contrary to your expectations, such campsites don't cost a hundred dollars per night. How is this possible? It is possible thanks to the U.S. Army Corps of Engineers. COE campgrounds offer beautiful campsites at budget prices.
There's an entire world of wonderful COE campgrounds out there that you might not be aware of. We hope to break it down for you, so you can get a COE park on your list!
Our correspondent Casita Dean May is already known to you as the resident egg camper expert. We've tasked him with becoming our resident Corps of Engineers expert, as well. As expected, Dean rose to the challenge. He put his exemplary research and teaching skills to use to tell us all about the COE–he is a college professor, after all.
To hear Casita Dean share information COE campgrounds, click play on the media player above or search for "The RV Atlas" wherever you find your favorite podcasts.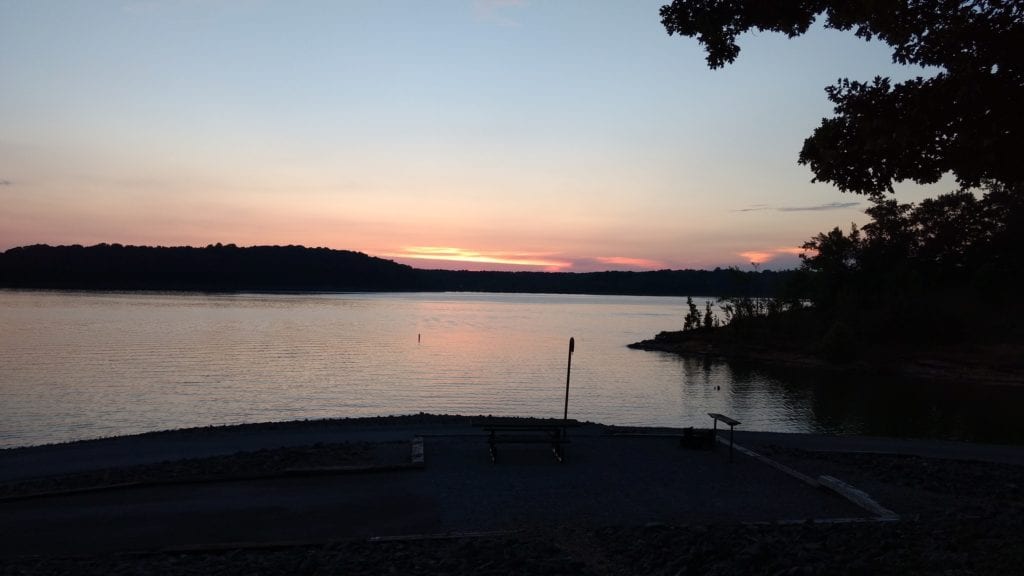 Photo by Dean May
10 Fun Facts about the U.S. Army Corps of Engineers
While we often hear about the COE campgrounds, the Corps of Engineers has a much broader (and arguably more important) mission other than just providing beautiful camping spaces. The Corp's true mission is "to deliver vital public and military engineering services; partnering in peace and war to strengthen our nation's security, energize the economy and reduce risks from disasters."
So, how did the Corps get in the business of building campgrounds? The Corps manages land along a number of lakes and rivers, as part of the mission to operate dams. This land is protected from private development. Lucky for us, the Corps opted to make it possible for our nation to use these prime landscapes for recreation.
Here's more about what the Corps does:
The Corps story began more than 240 years ago when Congress established the Continental Army with a provision for a chief engineer on June 16, 1775.
The Army established the Corps of Engineers as a separate, permanent branch on March 16, 1802, and gave the engineers responsibility for founding and operating the U.S. Military Academy at West Point.
Who is the nation's number one federal provider of outdoor recreation? The Corps! This includes the parks and waterways that host a wide range of activities.
The Corps acts as the nation's environmental engineer.
More than 600 dams are owned by the Corps.
The COE maintains 926 coastal, Great Lakes and inland harbors.
There are 12,000 miles of commercial inland navigation channels owned and operated by the Corps.
The COE dredges more than 200 million cubic yards of construction and maintenance dredge material annually.
The Corps provides technical and construction support to more than 100 countries.
Researching and developing technologies to protect the nation's environment and enhance quality of life is a part of the Corps' mission.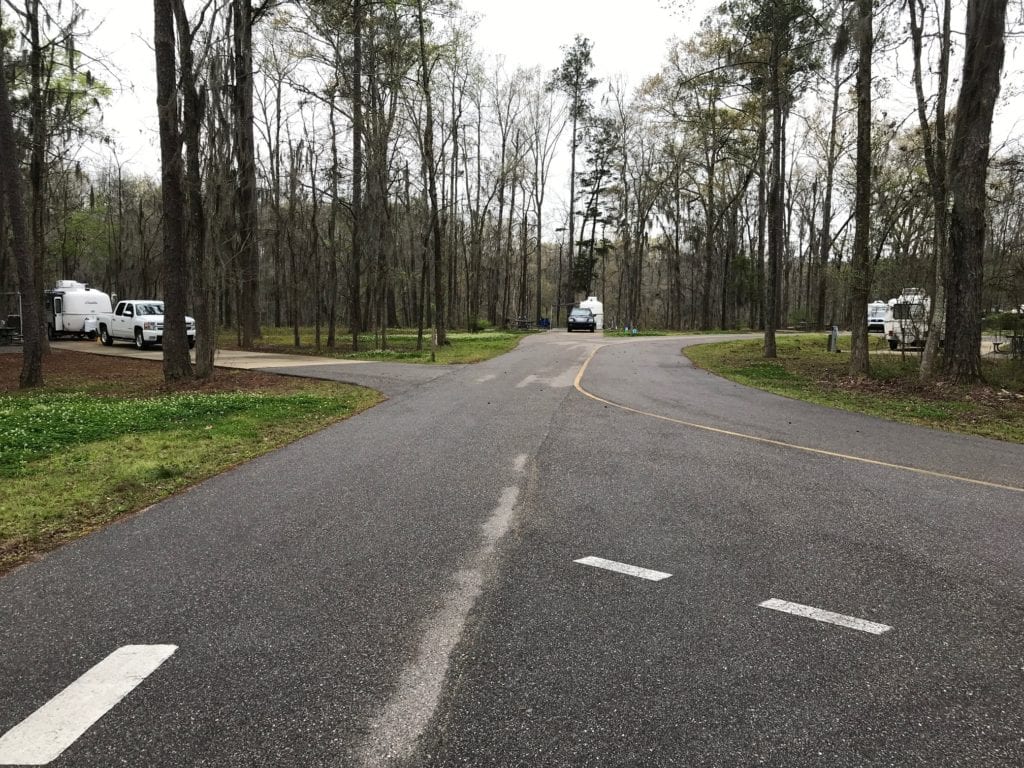 Photo by Dean May
What Do COE Campgrounds Offer?
Over 4,300 recreation areas and over 450 lakes are managed by the COE in 43 states. You'll find over 450 COE campgrounds scattered across the nation. Since they are mostly located on rivers and lakes, you'll find them to be the perfect basecamp for water-centric activities, such as boating, skiing, canoeing, kayaking, swimming, and fishing. Even if you don't hit the water, the views alone are sure to delight.
COE campgrounds share some similarities with state parks. You'll usually find roomy, scenic campsites, with somewhat simple amenities. Some have full hookups, but many offer electric or water/electric campsites only. You'll usually find a dump station onsite, as well as basic restrooms/shower facilities.
Basic playgrounds, swim beaches, boat launches, hiking trails, and more are sometimes found in COE campgrounds; however, you usually won't find much else. Despite this, the views and the locations make it worth it, especially considering the inexpensive prices. You might pay anywhere from $12 to $50 for a campsite, depending on location and amenities.
COE parks aren't just for camping! If you'd like to visit and take advantage of the location and amenities, you'll often pay around $5 per day or $40 for an annual pass.
If you have/get an America the Beautiful–National Parks and Federal Recreational Lands Senior Pass, you be able to use it at COE campgrounds. Those age 62 or older receive a 50% discount on camping. A lifetime pass costs $80, and it can also be used for free admission and discounts to national parks and other federal lands.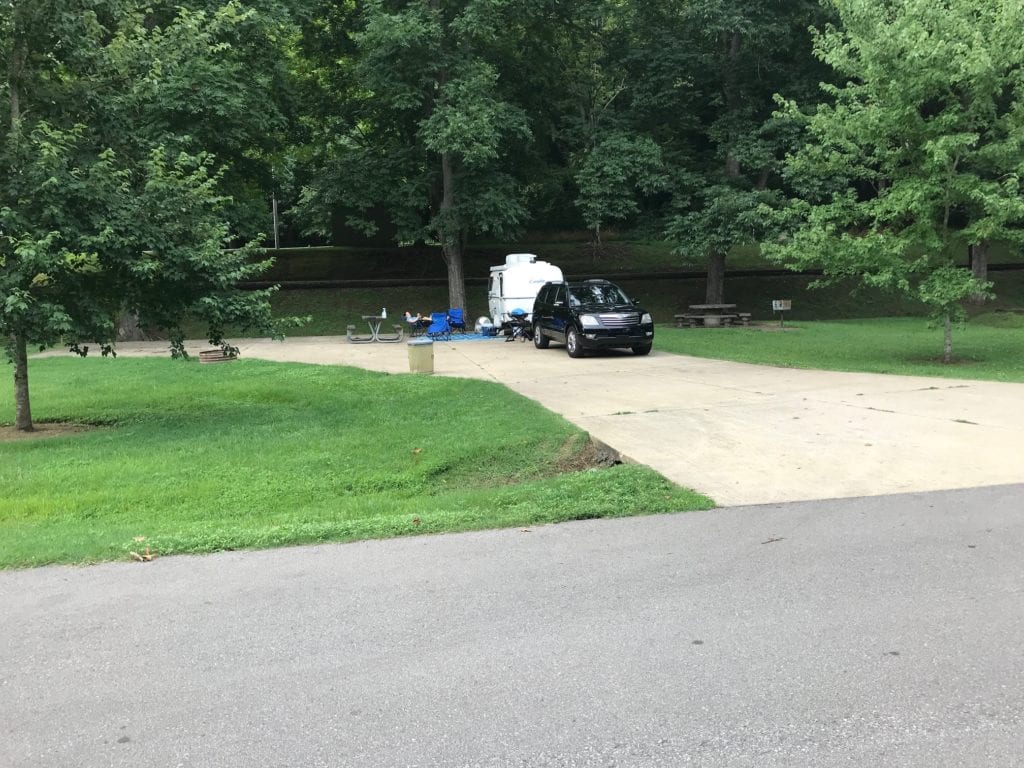 Photo by Dean May
How to Find COE Campgrounds
How can you find a COE campground near you or near a place you'd like to visit? The main way to look for COE campgrounds is to visit the Corps Lakes Gateway website to search by state, lake, or activity. Then, you have to go to the recreation.gov website to actually reserve a campsite.
Dean walked us through the process of searching. He wanted to find COE campgrounds in Kentucky, so he first went to the Corps Lakes Gateway website and searched for Kentucky. He found 16 lakes with camping and then picked the lake that appealed to him.
Then, Dean drilled down to find specific campgrounds with reservable sites and began to check out the other options. You can find the following details:
Amenities can be determined at each campground, such as:
Showers
Boat ramps
Marina
Fishing facilities
Picnic
Playground
Swimming area
Trails
Other lodging
You can also determine facilities available at the campground, such as
Electric campsites
Non-electric campsites
Pull-through campsites
Group camping
Dump station
If you'd like to thumb through a couple of books, Dean recommends The Wright Guide to Camping with the Corps of Engineers and RV Camping in Corps of Engineers Parks.
Dean also recommends checking out these videos: USACE – I am the Corps and Camping with the USACE.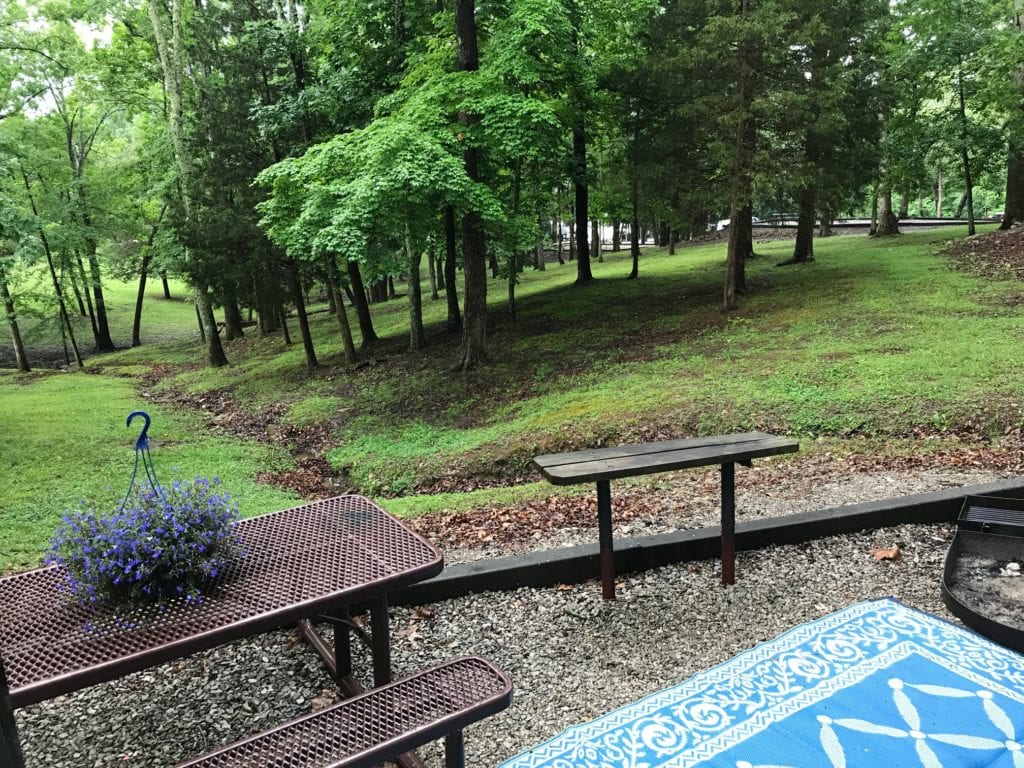 Photo by Dean May
To hear Casita Dean share information COE campgrounds, click play on the media player above or search for "The RV Atlas" wherever you find your favorite podcasts.
Some Recommended COE Campgrounds:
Dean has visited the following COE campgrounds and enjoyed each of them (all of the photos on this post came from these locations):
Kerri Cox also review Old 86 on Table Rock Lake in Branson, Missouri, way back here.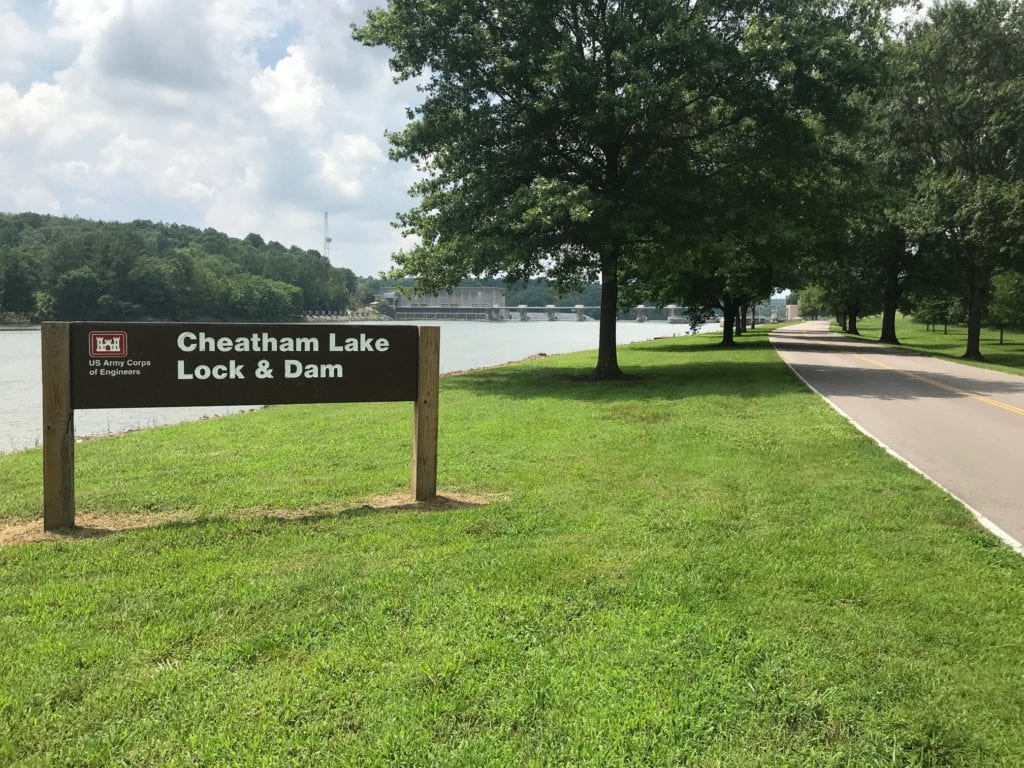 Photo by Dean May
Dean helped us realize what a hidden treasure these COE campgrounds are! We are definitely curious about what kinds of COE facilities we can find near us. If you haven't dug into this option, it's time to remedy that.
See you at the campground,
Jeremy + Stephanie
Podcast: Play in new window | Download