COE campgrounds, or Army Corps of Engineer campgrounds, offer a unique experience for every type of camper. With over 2,400 COE campgrounds located throughout the United States, COE campsites provide beautiful camping accommodations that are family friendly, amenity rich, and budget conscious.  Additionally COE campgrounds often border picturesque lakes and reservoirs that offer campers fishing, boating, water skiing and even scuba diving experiences. With all of these great benefits associated with COE campsite stays, it's no wonder why they are such a popular vacation destination for RVers and tent campers around the country.
To hear more about COE campgrounds, click play on the media player above or search for "The RV Atlas" wherever you listen to podcasts.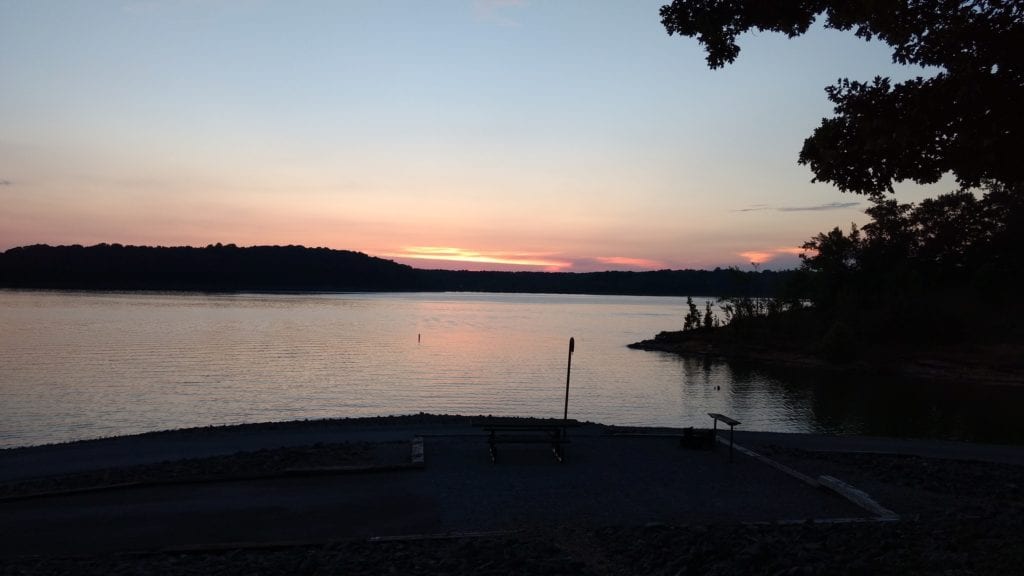 What Amenities Do COE Campgrounds Offer?
Over 4,300 recreation areas and over 450 lakes in 43 states are managed by the COE. You'll find more than 450 COE campgrounds scattered across the nation. Since they are mostly located on rivers and lakes, they are the perfect basecamp for water-centric activities, such as boating, skiing, canoeing, kayaking, swimming, and fishing. Even if you don't plan on getting in the water, the views alone are sure to delight.
COE campgrounds share some similarities with state parks. Most will offer roomy, scenic campsites, with somewhat simple amenities. Some have full hookups, but many offer electric or water/electric campsites only. You'll usually find a dump station onsite, as well as basic–but clean–restrooms/shower facilities.
Simple playgrounds, swim beaches, boat launches, hiking trails, and more are often found in COE campgrounds, but not much else in the way of amenities. Despite this, the views and prime locations make it worth it, especially considering the inexpensive prices.
How Much Does It Cost to Camp at a COE Campground?
Camping at a COE campground can offer a great camping getaway without breaking the bank. The United States Army Corps of Engineers oversees all COE campgrounds and charges affordable nightly rates based on the individual campsite. Rates vary depending on location, amenities offered, and season, with some sites offering basic tent camping for just $10 per night. Most COE campsites will be in the range of $30-$50. The most expensive we have seen cap out at $70. COEs also have cabins that are offered at various prices depending on the site and size of cabin. Visitors that are age 62 or older receive a 50% discount on camping.
Remember, COE parks aren't just for camping. If you'd like to visit for the day, you'll often pay around $5 for a day pass, or $40 for an annual pass. If you have an America the Beautiful–National Parks and Federal Recreational Lands Senior Pass, you'll be able to use it at COE campgrounds. A lifetime pass costs $80, and it can also be used for free admission and discounts to national parks and other federal lands.
How to Locate and Reserve COE Campgrounds
How can you find a COE campground near you or a region you are visiting? The easiest way to look for COE campgrounds is to visit the Corps Lakes Gateway website to search by state, lake, or activity. From there, you will have to go to the recreation.gov website to actually reserve a campsite. For example, if you want to find a COE campground in Kentucky, go to the Corps Lakes Gateway website and search for Kentucky. Then you can explore the 16 lakes with camping and pick your next camping destination. From there, head over to Recreation.gov, search for the campground, and book your site. You can even filter for specific campgrounds with reservable sites and specific amenities.
Amenity filters include:
Showers
Boat ramps
Marina
Fishing facilities
Picnic
Playground
Swimming area
Trails
Other lodging
Facilities filters include:
Electric campsites
Non-electric campsites
Pull-through campsites
Group camping
Dump station
Recommended COE Campgrounds
Bailey's Point Campground, Barren River Lake, Kentucky
Bailey's Point Campground is a COE campground located along the shore of Kentucky's Barren River Lake. It's the perfect setting for a peaceful getaway, surrounded by lush forest and the tranquil lake. Campers can take advantage of boat ramps, fishing piers, and even a playground for the kids. Anglers will find plenty of opportunities to catch bass, crappie, white bass, and sauger while cruising on the lake. Bird watchers also flock to this campground with sightings of bald eagles and ospreys often reported around the lake. For those who prefer to stay on land, there are miles of cycling trails around the lake shore with picturesque views over its crystal waters.
Wax Campground, Nolin River Lake, Kentucky
Wax Campground is located on the shores of Nolin River Lake in Kentucky just about 30 miles from Mammoth Cave National Park. This campground provides 110 reservable sites for both tent and RV camping, each with its own electric hookups, fire ring, and picnic table. There are plenty of trails to explore, from nearby hiking paths to bike and ATV trails nearby, including a 1.8 mile loop trail which winds through the lake's diverse array of natural habitats offering an abundance of wildlife viewing opportunities. Fishing is available for those looking to catch some trophy-size bass and catfish.
Gunter Hill Campground, Alabama River Lakes, Alabama
Gunter Hill Campground is an ideal spot for weekend camping trips, offering 142 electric hookup campsites with direct access to hiking and biking trails and kayaking on the river. Campers can take advantage of numerous amenities such as picnic shelters, fire pits and grills, a boat ramp and even playgrounds. The waterways are full of crappie, bass, and catfish.
Lock A, Cheatham Lock and Dam, Tennessee
Lock A Campground is known for packing in fun recreation amenities in a peaceful, beautiful environment. All of the tent and RV sites have 50-amp electric hookups. Practical amenities include hot showers and a dump station. More exciting features include the horseshoe pits, volleyball courts, playground, and swimming area. Hikers will enjoy the onsite Cumberland River Bicentennial Trail, which runs for 6.5 miles through the COE property.
Helpful COE Campground Resources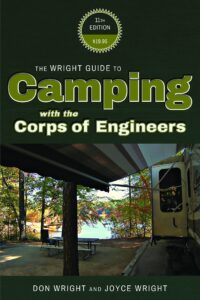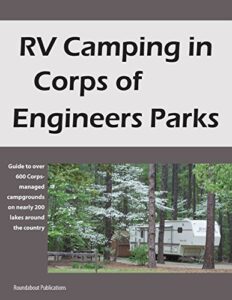 Video: USACE–I am the Corps
Video: Camping with the USACE
Bonus: 10 Facts about the U.S. Army Corps of Engineers
While we often hear about the COE campgrounds, the Corps of Engineers has a much broader mission other than just providing beautiful camping spaces. The Corp's true mission is "to deliver vital public and military engineering services; partnering in peace and war to strengthen our nation's security, energize the economy and reduce risks from disasters."
So, how did the Corps get into the business of building campgrounds? The Corps manages land along a number of lakes and rivers, as part of the mission to operate dams. This land is protected from private development. Luckily, the Corps opted to make it possible for our nation to use these prime landscapes for recreation.
Here's some fun facts about the Corp of Engineers:
The Corps story began more than 240 years ago when Congress established the Continental Army with a provision for a chief engineer on June 16, 1775.
The Army established the Corps of Engineers as a separate, permanent branch on March 16, 1802, and gave the engineers responsibility for founding and operating the U.S. Military Academy at West Point.
Who is the nation's number one federal provider of outdoor recreation? The Corps! This includes the parks and waterways that host a wide range of activities.
The Corps acts as the nation's environmental engineer.
More than 600 dams are owned by the Corps.
The COE maintains 926 coastal, Great Lakes and inland harbors.
There are 12,000 miles of commercial inland navigation channels owned and operated by the Corps.
The COE dredges more than 200 million cubic yards of construction and maintenance dredge material annually.
The Corps provides technical and construction support to more than 100 countries.
Researching and developing technologies to protect the nation's environment and enhance quality of life is a part of the Corps' mission.
See you at the COE campground!
Podcast: Play in new window | Download