We have spent over a thousand nights at hundreds of campgrounds around the country, but 15 years ago we didn't even know the difference between a travel trailer and a motorized RV.
Crazy…but true.
We were married almost 10 years before our twin boys arrived in this world. Over the course of that time we traveled a ton…driving out to California and back, cruising up and down the East Coast, checking out Jazz Fest in New Orleans, hiking in Maine, and enjoying summers in Cape Hatteras.
Road trips were our thing…camping not so much.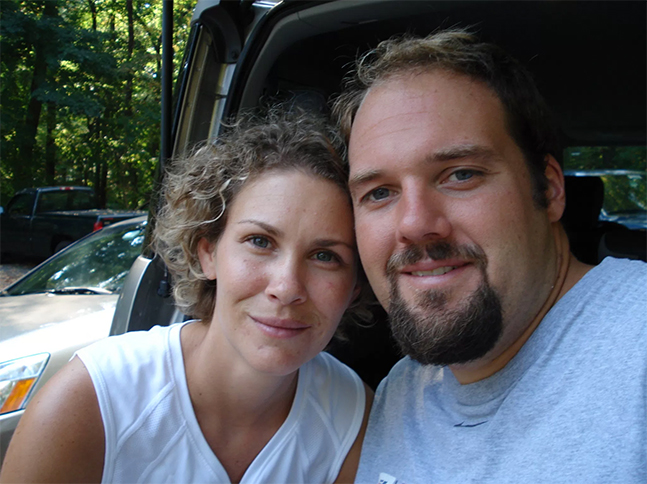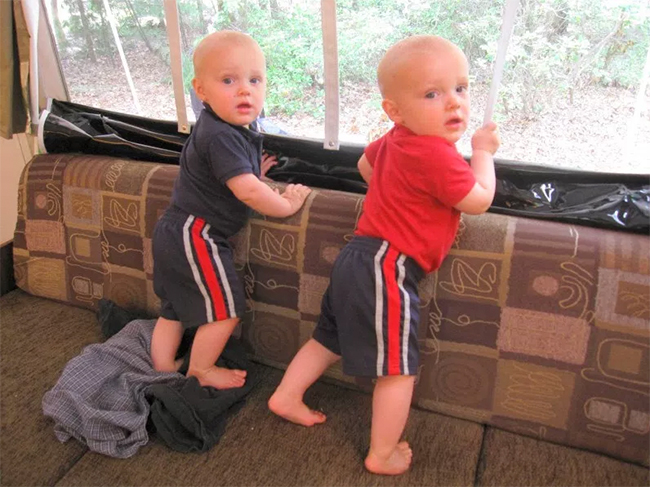 But then we had children and realized the horror and expense of staying in hotels and eating in restaurants with the tiny terrors. So on a whim, we bought a pop up camper. We had absolutely no idea what we were doing, and it could have been a disaster…but it wasn't.
It was amazing.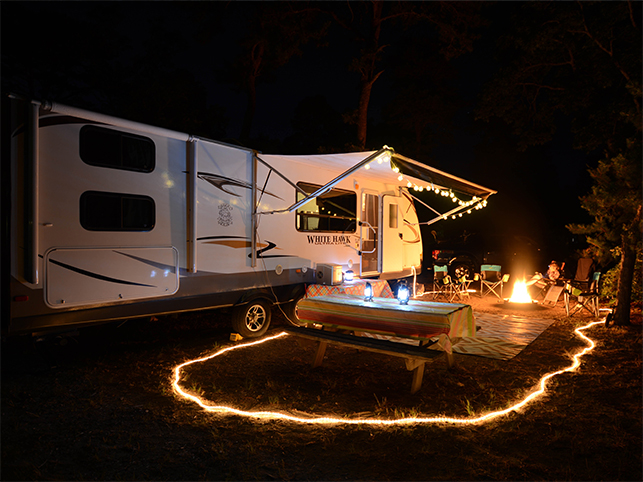 That first season, we spent 18 nights in the pop up making a ton of newbie mistakes and having more fun with our young boys than we ever imagined. The next season we got a bit bolder, traveling for 27 days and enjoying our first epic RV adventure up to Acadia National Park in Maine. It wasn't long before we welcomed a third little camper (and a new travel trailer) into the family.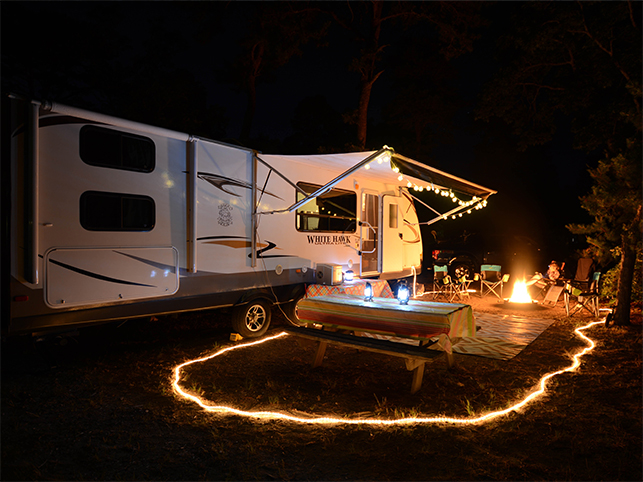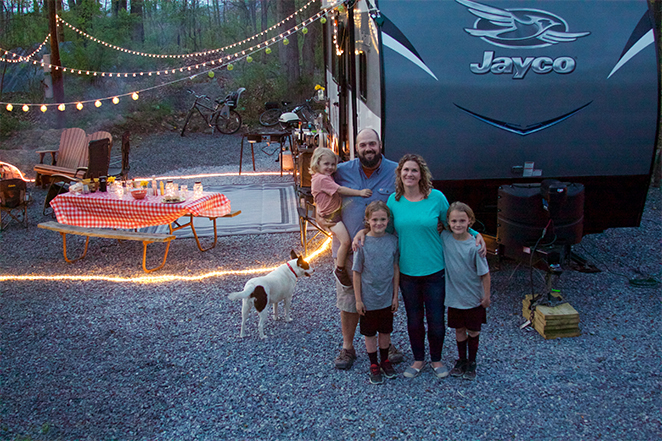 At this point we spend months every year in our RV, visiting national parks, bustling cities, and sandy beaches. Our boys spend the winters wondering if it will ever be warm again so we can get back on the road. They talk longingly of bounce pillows and camp-store ice cream. They can drive a good eight hours in the truck without batting an eye. They are RV road warriors.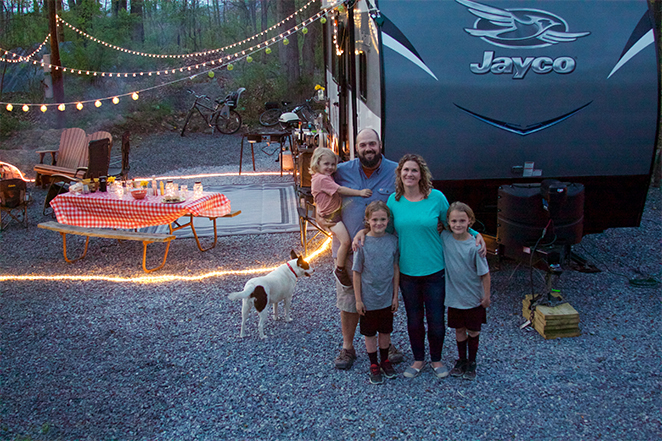 We love camping. We love traveling. But mostly we love our kids and the opportunities we have to see the world through their eyes. Everything is a bit more challenging with children. But it is also way more magical.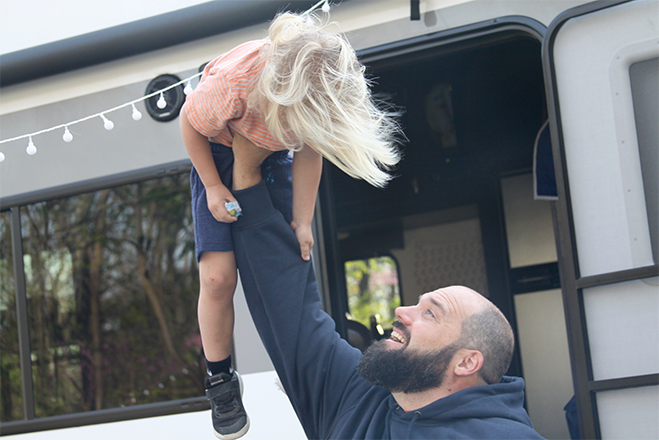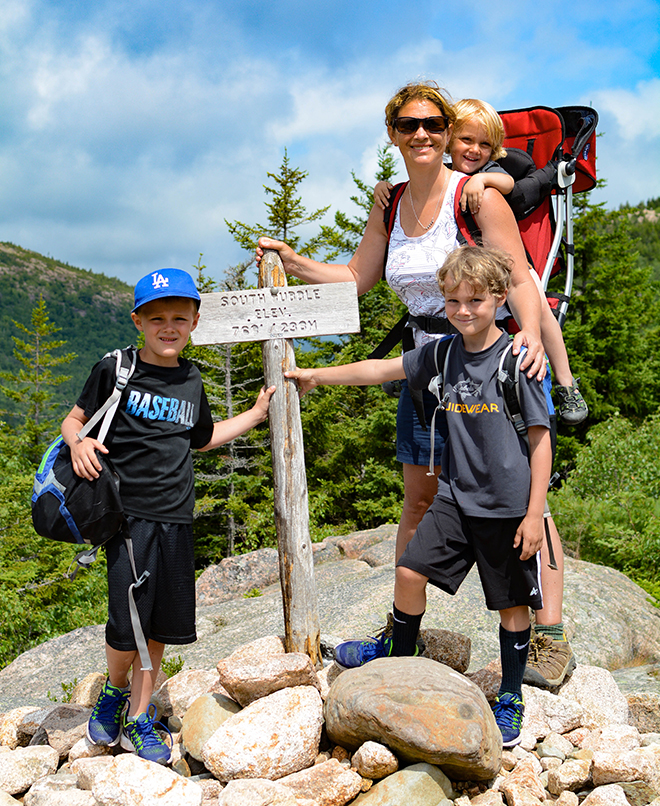 Wherever you are on your journey—whether dreaming about buying a first RV or looking for fresh travel inspiration—we welcome you to the RV Atlas community. We have learned that breaking out of our routine, seeing new places, and meeting new people has transformed our experience as parents and made our lives a heck of a lot more fun. We hope you are inspired to pursue some adventures of your own. 
See you at the campground.
Stephanie + Jeremy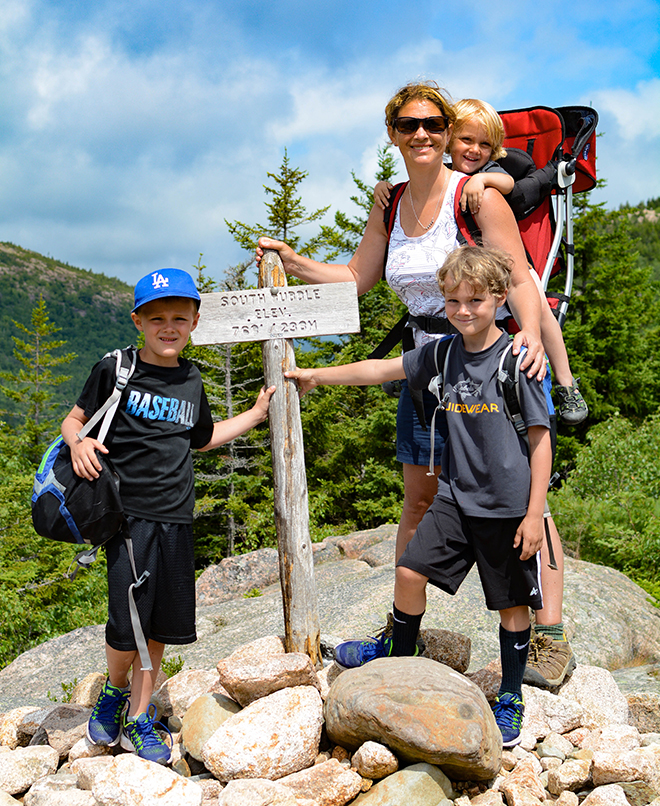 Jeremy
Jeremy grew up surfing at the Jersey Shore and didn't do much camping as a youngin'–except for the occasional surf trip to Cape Hatteras. He is eternally grateful for the Go RVing ad that he saw on television about 8 years ago because it truly changed his life.  His favorite camping memories are hiking with Stephanie and the boys in Acadia National Park and Olympic National Park–and just spending family time around the campfire. He's already promised to help his three boys buy their first RVs so they can see America with their own children (and hopefully bring him along).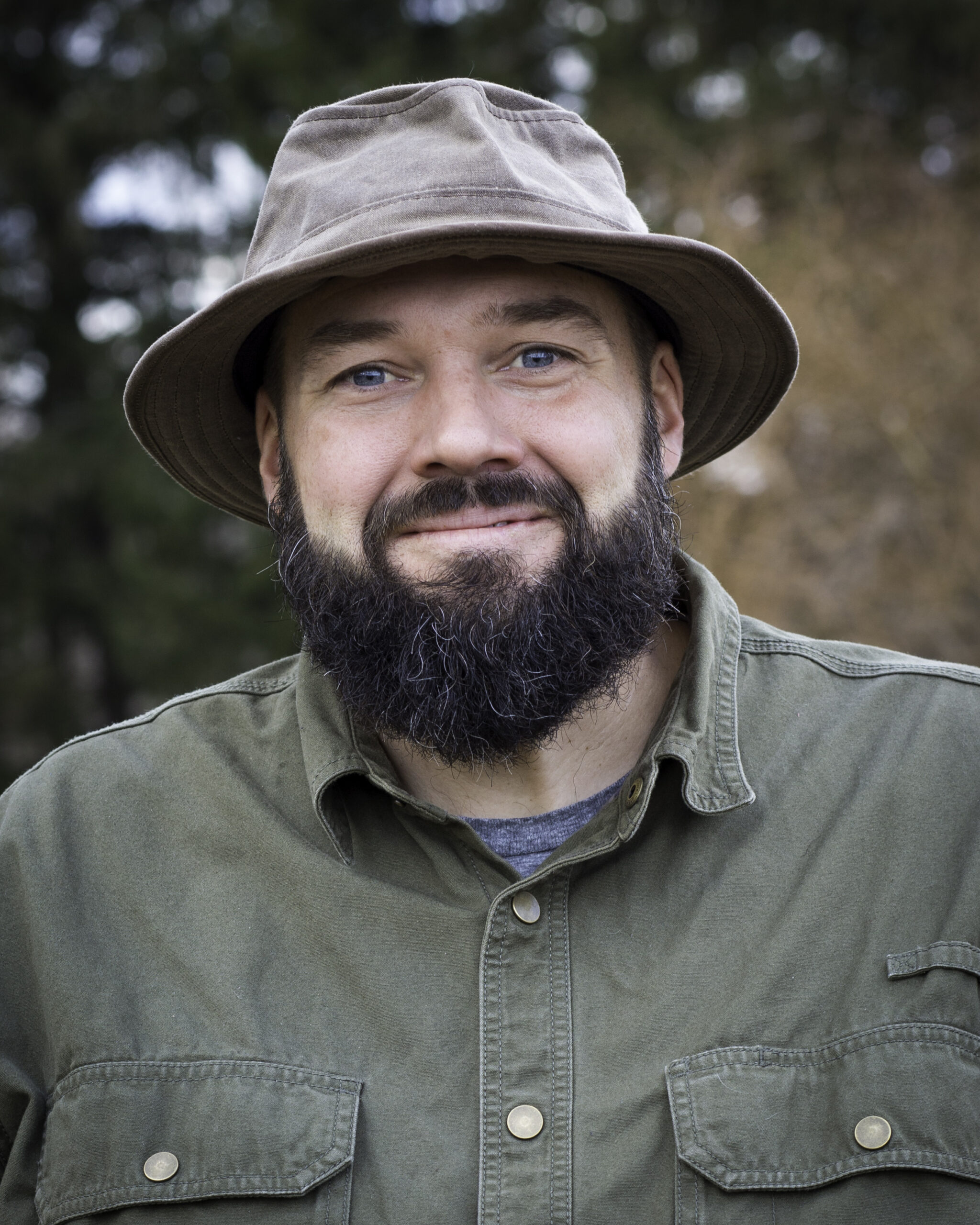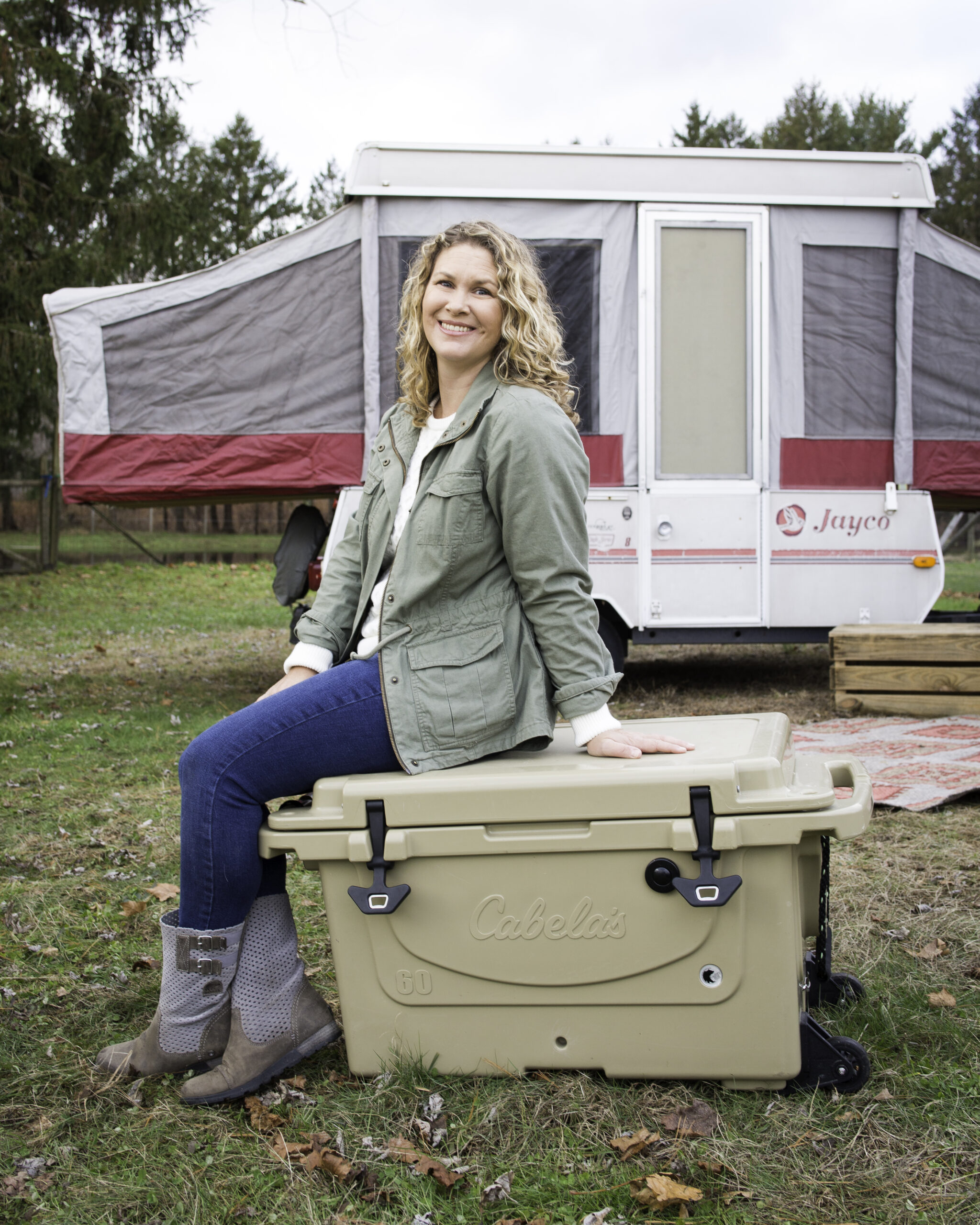 Stephanie
Stephanie is dedicated to spreading the word that moms don't have to give up having big adventures just because they are traveling with small humans. Born and raised with sand beneath her toes, she has developed a surprising love affair with mountains and lakes. Her own personal unicorns include an organized RV, regular exercise on the road, and children who understand the concept of inside voices.