Over 2.5 million downloads
Our podcasts have earned over 2.5 million downloads and regularly appear in the What's Hot section of iTunes.
We love working with brands that bring value to the lives of RV enthusiasts, and we appreciate your interest in partnering with us!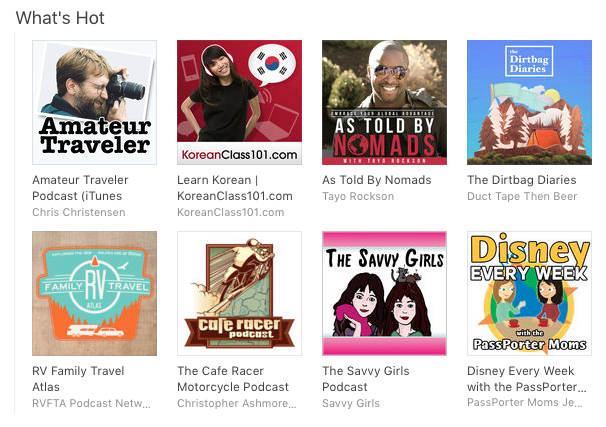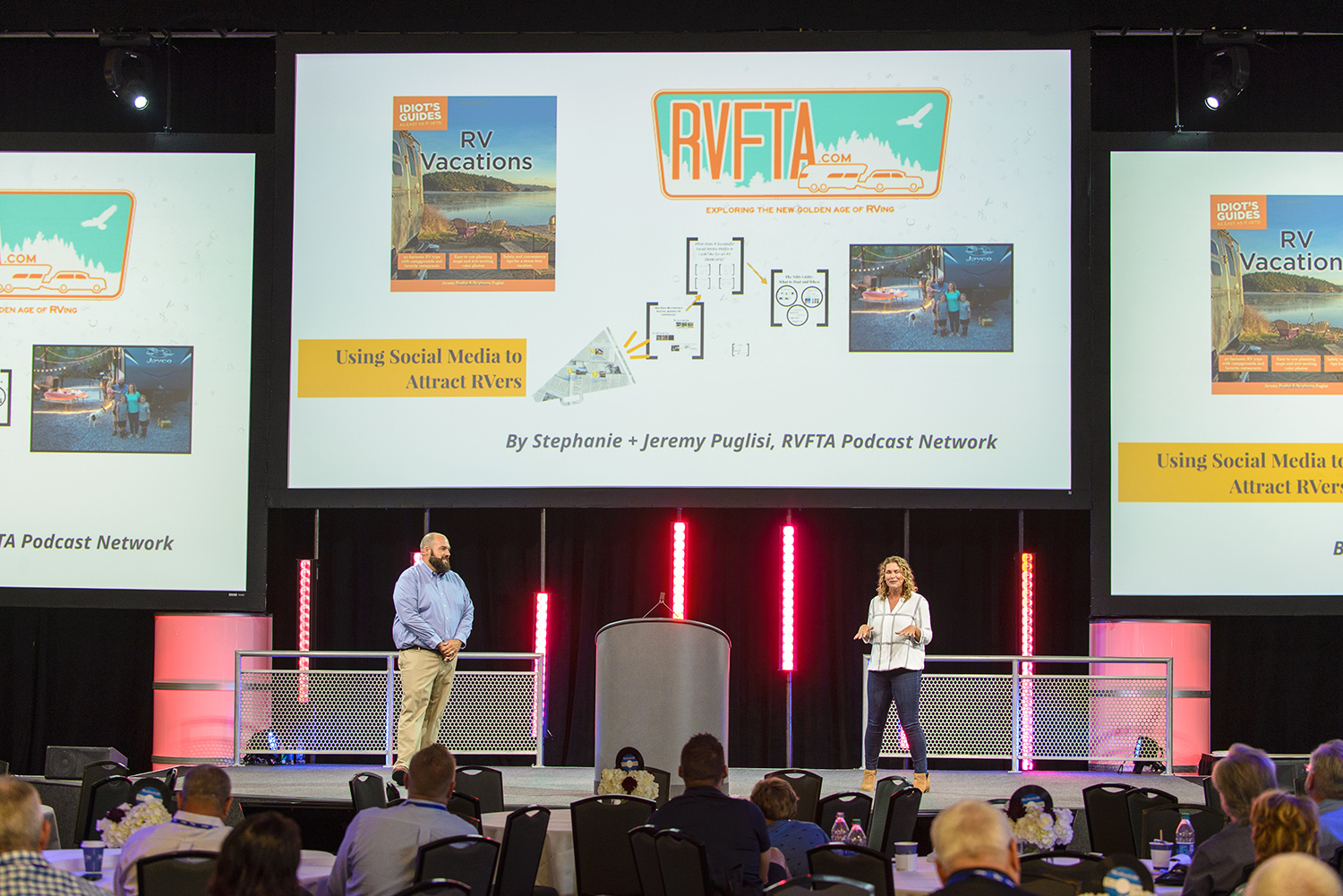 3 New Podcasts Every Week!
If you have gear that you would like us to try out, or if you are interested in advertising on The RV Atlas, please contact us at media@rvfta.com
We are also available for freelance writing, RV show/trade show seminars, and other media appearances.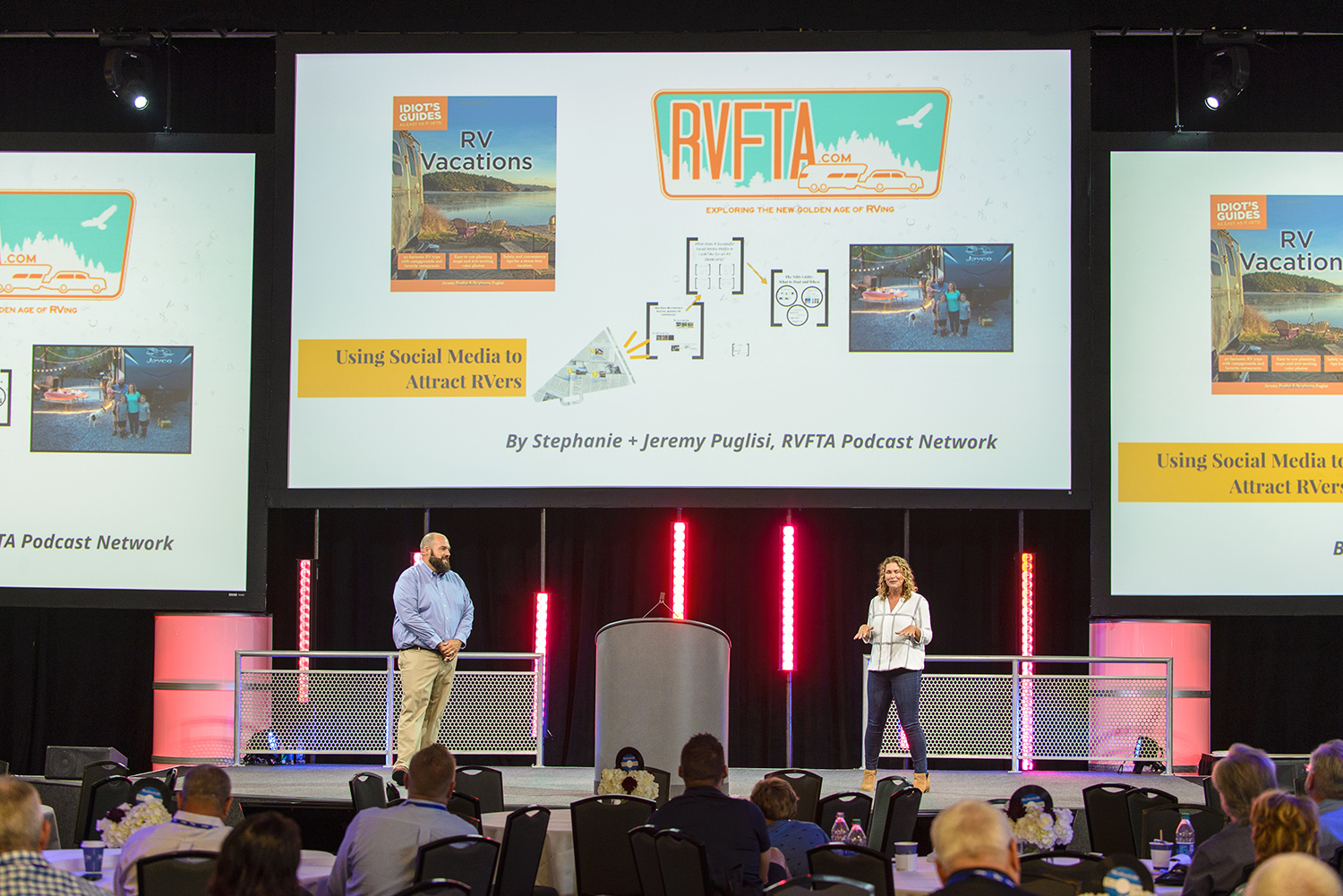 Available for seminars, appearances, and consultations!
We love educating folks about the RV lifestyle. We also enjoy helping great brands communicate with customers.
Contact us to explore how we can work together.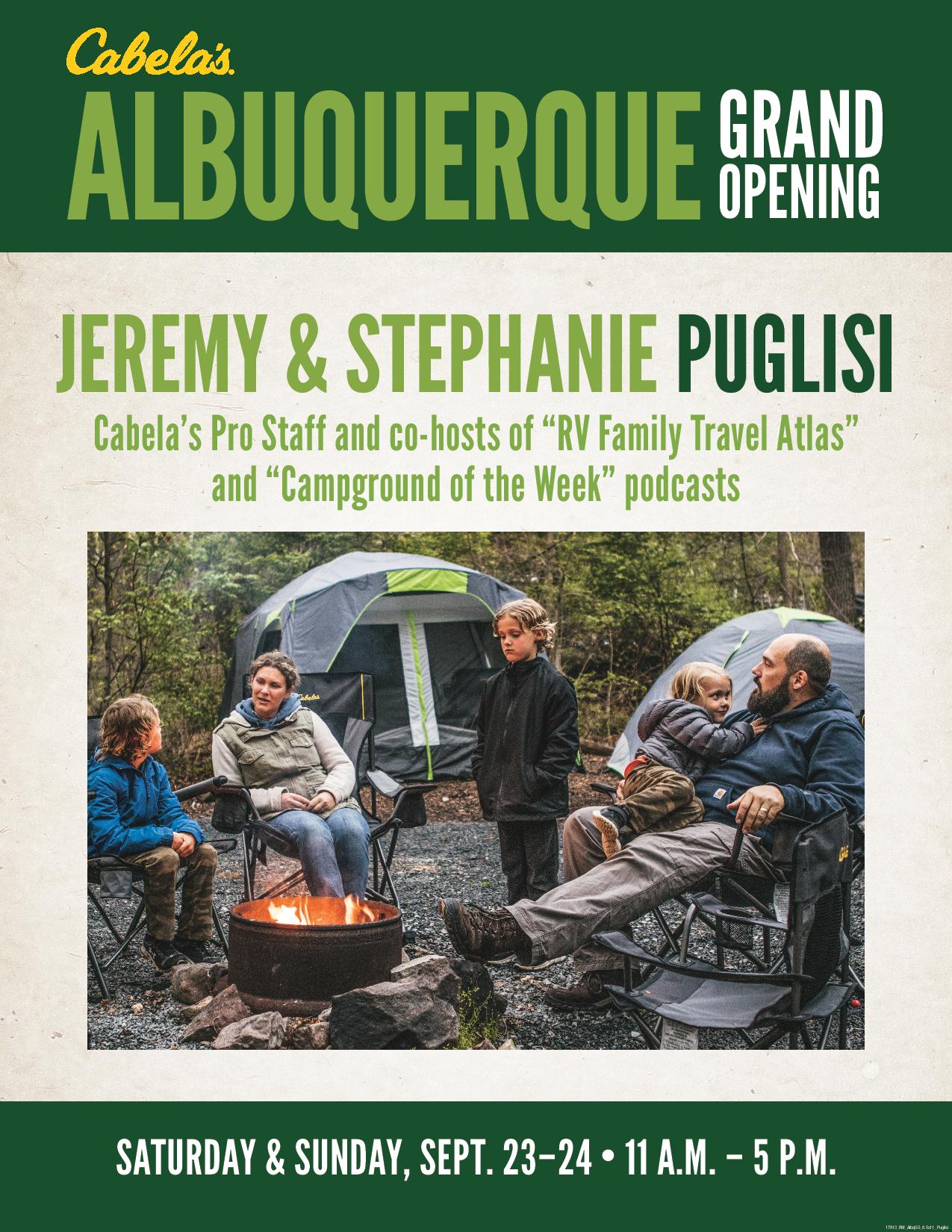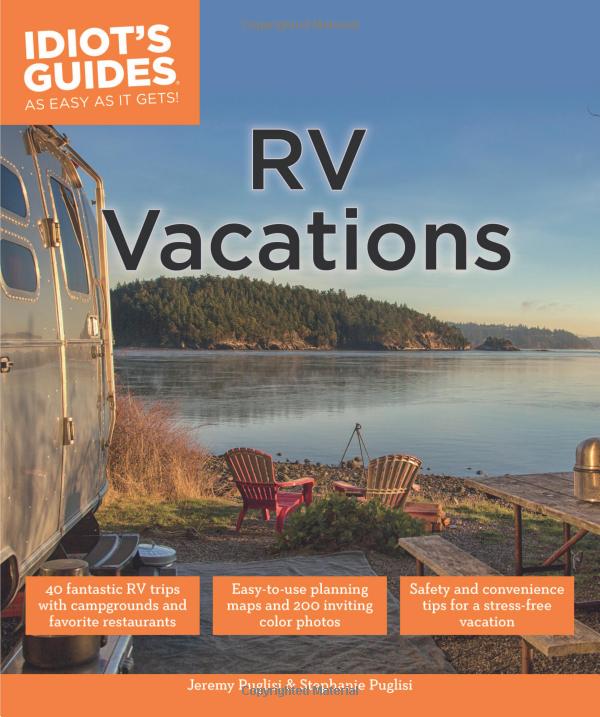 Idiot's Guides: RV Vacations
Our book,
The Idiot's Guides: RV Vacations
, explores 40 of the best RV vacations to the most popular attractions in the United States—including national and state parks, beach destinations, and themed vacations of wide interest for families and couples. Each trip includes a map, adaptable itineraries, campground guidance, and a list of the top things to do once you've made it to your destination.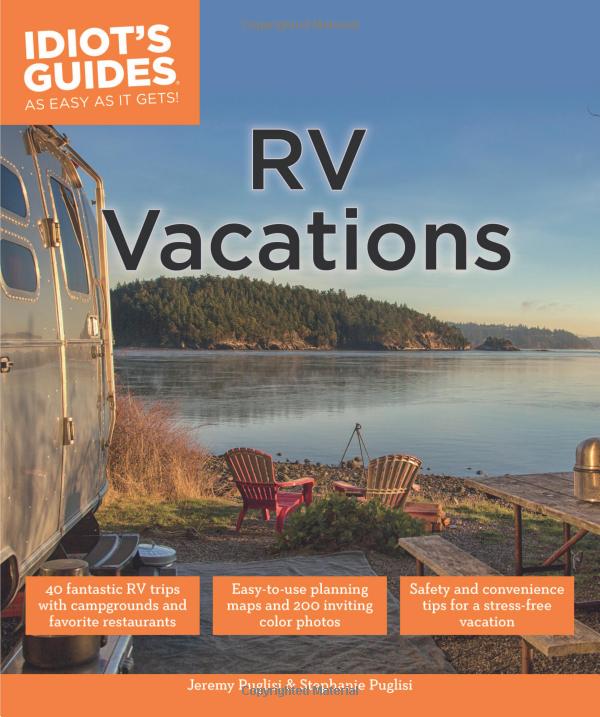 Over 50,000 social media followers
"*" indicates required fields
Best RV Podcast Ever!
by Vickis16 on Sep 04, 2017
I really enjoy this engaging podcast. Jeremy and Stephanie are witty and entertaining, and I could listen to them for hours. I highly recommend this podcast!
The Bible for families interested in or already RVing
by Tapper146943366,(77 on Aug 02, 2017
My wife and 2 children have been tent campers for years and decided that it's time to move off the ground. I went in search of a podcast that can help educate me on RVing with my family. RVFTA is that podcast Stephanie and Jeremy are a real family offering real unbiased advice on how to RV with children. The podcast is incredibly informative and you can't beat those Jersey accents. Many reviews compare them to an NPR quality presentation, I disagree, I've never been entertained by NPR. RVFTA makes me wish my hour long commute was longer, so I could get caught up faster. They put NPR to shame. Thank you for a great podcast
Just like an old friend
by DishinRV on Jun 10, 2017
I have been an avid listener of RVFTA since the beginning. Listening to Jeremy and Stephanie is like hanging out with old friends. I love to hear stories of their family camping adventures, reviews of new products and great interviews with industry leaders as well as regular old campers with lots of info to share. Keep up the great show guys…and I will keep listening!
Helpful and Fun
by mamahoot1313 on Sep 03, 2017
This podcast sucked me right in with it's combination of charm and information. I enjoy it because there's a learning curve I'm trying to overcome while making the jump from tent camper to RV camper and they give me confidence. The Facebook group is awesome and the cross over with Campground of the Week make it a comprehensive community. Informative but fun, sponsored but not cheesy. Love how tapped in they are with the whole RV community. A+
Informative and fun!
by Jellybeans93 on Jun 29, 2017
This was the first podcast to which I ever subscribed! I really enjoy Jeremy and Stephanie's information, tips, and perspective on RV travel, especially with kids. My favorite part of my commute is listening to one of the RVFTA podcasts and dreaming about our next camping adventure.
Engaging, Entertaining, and Informative
by Jelourai (NJ) on Jun 01, 2017
We just got our first RV (a travel trailer) this month, and as a newbie to the world of RVing, I looked for a podcast that would help me with some of my questions. RVFTA does that and more – Stephanie and Jeremy have insights to questions I wouldn't have even thought to ask. This podcast is for everyone with a spirit of adventure and sense of humor. I'm hooked, and my kids love it too!
I didn't know I could get more excited about camping!
by Rockpaper on Sep 01, 2017
My family got into the "RV lifestyle" 3 summers ago and our story mirrors that of Stephanie and Jeremy. We love listening to this podcast For the tips, tricks, and all around entertainment. It is educational and enjoyable.
Fun, Family and Informative
by J King NY on Jun 10, 2017
Husband and Wife super duo bring laughs and great information to the RV or Travel Trailer camper conversation. Listen, learn and laugh on how to take on and continue to explore the great outdoors. More importantly it is also all about spending time with your family and friends.
Great travel info
by C Wine on May 05, 2017
We discovered this podcast right after buying our first camper last year. Since then, we have been listening religiously every week. There is such a wealth of travel information contained in each podcast, and Jeremy and Stephanie make it a fun and enjoyable listen. Our family has traveled to some of the destinations featured, and have plans in the works for many more. Aside from travel, there are great tips for shopping for and maintaining a trailer, as well as great equipment and accessories for every camper. I have recommended this podcast to many friends- both with campers and without.