Why do we think that Virginia is an underrated state for RV travel? A lot of its awesomeness gets overshadowed by the neighboring states. And yet, there are so many Virginia camping destinations that should be on your list!
Virginia serves up mountains, beaches, charming small towns, and one really cool city to explore (we're cheating and counting Washington D.C.). If Virginia has flown under your radar, check out our list of great destinations to explore. We'll go roughly north to south.
Hear all about our favorite Virginia camping destinations by clicking play on the media player above or by looking for The RV Atlas wherever you find your favorite podcasts.
Washington D.C.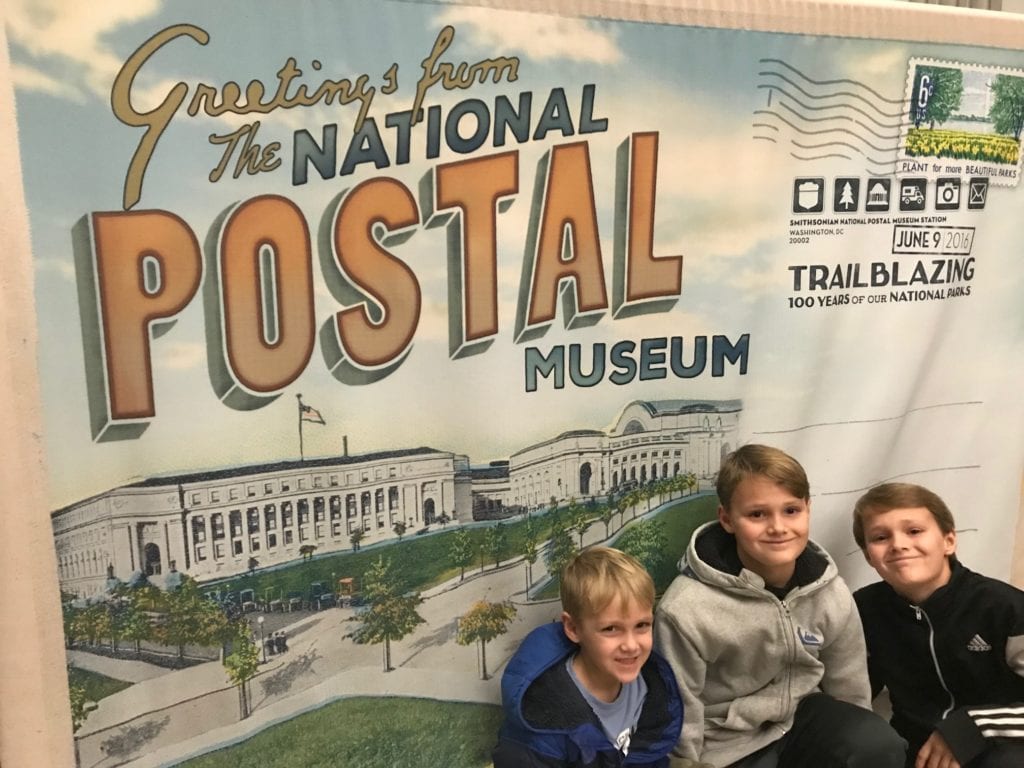 Washington DC is a magnificent city. While not technically in Virginia, any RV trip to Virginia can certainly end or begin with Washington DC. Our nation's capital offers so much to explore, especially as your kids grow. You can see different things as they grow. Plus, many of the museums are free, making it an accessible, affordable Virginia camping destination.
Things to Do
We always love the National Mall, the prime area of monuments and museums dedicated to our nation's history. The Smithsonian Museums are another "can't miss." There are several to choose from, so pick one that fits your family's interests. We also highly recommend doing the NPS park ranger talk at Fords Theatre. Read more about our Washington DC trip here.
Campground Options
Cherry Hill Park in Maryland is a fantastic example of a good urban camping destination. It has great access to the city. Check out our full review for more details.
Fredericksburg KOA in Virginia is another good option. 
Shenandoah National Park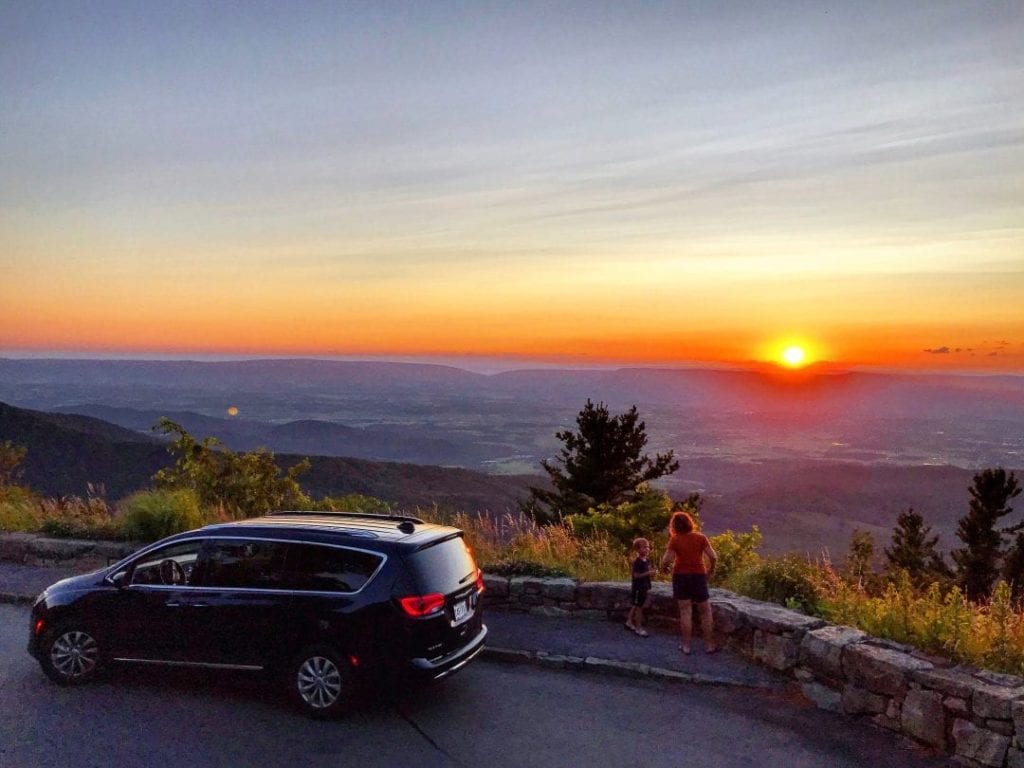 Shenandoah National Park is quite possibly the most underrated national park in the country. We think it is always overshadowed by the nearby Great Smoky Mountains, but it has a charm all its own. This long skinny park runs through a section of the Blue Ridge Mountains.
Things to Do
Skyline Drive is a classic road trip. It runs the distance of the park and deposits you onto the Blue Ridge Parkway, another gorgeous drive. Another good thing is that you can just take a scenic drive, if that's all you have time for, or you can stop at all the points along the way for ranger talks, scenic overlooks, hikes, and more. This post talks about 12 of our favorite things to do in the park..
This is an incredible park for family hiking. Some of our favorites were the Dark Hollow Falls, Stony Man Trail, Hawksbill Mountain, and Bearfence Mountain. You'll find great Ranger programs at the visitor centers and campgrounds.
Shenandoah National Park also has very cool NPS lodges. Big Meadows Lodge and Skylands Lodge both have good food, live music, and nice accommodations. They are worth a visit even if you are not staying there, but if you can stay, do! They are surprisingly affordable. We had a wonderful family stay at Big Meadows Lodge (read about it here).
Campground Options
Jellystone Luray and Luray KOA are both very different but very awesome options outside of the park. We have stayed at both. Check out our review of the KOA and our review of the Jellystone for more details. Check out the Jellystone if big waterslides are your thing. Head to the KOA if you are seeking sweet serenity.
Big Meadows Campground is very pretty and located right inside of the park. Read about more choices here.
Fancy Gap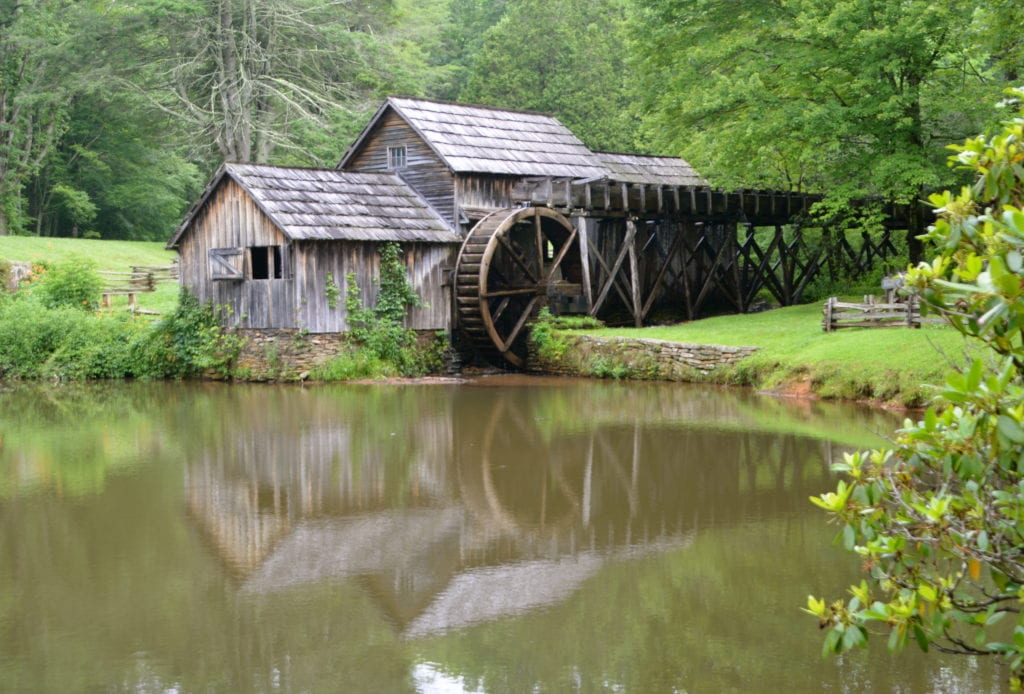 Fancy Gap is a super cute area right outside of a famous stretch of the Blue Ridge Parkway. One of Jeremy's favorite days EVER was the day we crossed over the state line to visit nearby Mount Airy (inspiration for Mayberry in The Andy Griffith Show). Aside from that quintessential piece of Americana, this area is known for its folksy charm and its natural beauty.
Things to Do
Be sure to check out the Mabry Mill (pictured above). It's such a beautiful historic spot–and there's great food nearby. 
The Blue Ridge Music Center is great spot for free live bluegrass music. There's a little museum that helps you learn more about the history and culture. The Mid-Day Mountain Music series of free concerts runs from May to October.
As mentioned earlier, you can hop over into Mount Airy to visit the town that inspired Andy Griffith's Mayberry. It is like the whole town is a shrine to the Andy Griffith Show! We loved it. We took a police car tour in a vintage Ford Galaxie! Ours broke down right in front of Andy Griffith's childhood home! They also have a recreation of the police station and jail, and you can throw your kids in jail for a photo op! Feels pretty good!
Campground Recommendation
Fancy Gap KOA is the place to stay! It is kind of carved into the side of a mountain and stays really cool thanks to the elevation. Plus, if you are traveling with dogs, the dog-friendly sites are super fun! You'll also find easy accessibility to the Blue Ridge Parkway. (Find our full review here)
Hear all about our favorite Virginia camping destinations by clicking play on the media player above or by looking for The RV Atlas wherever you find your favorite podcasts.
Cape Charles & Chesapeake Bay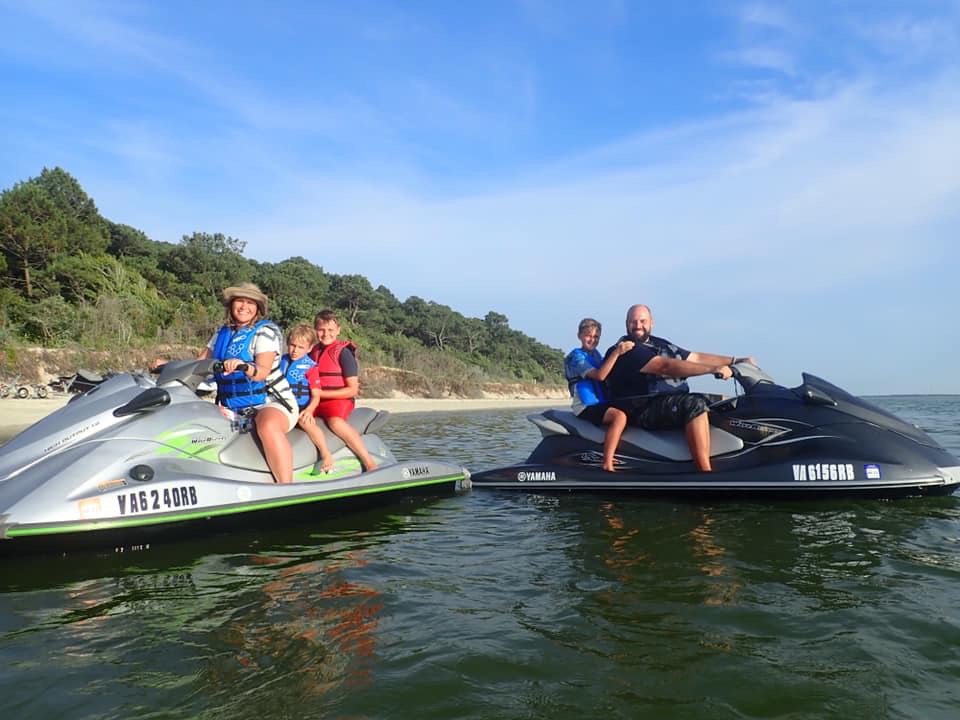 When you think of Virginia's coastal areas, chances are, Virginia Beach comes to mind first. We, however, urge you to take a look at the Cape Charles area, right on the Chesapeake Bay. You'll find all kinds of charming little coastal towns.
Things to Do
The Chesapeake Bay is lovely for swimming, kayaking, boating, and all other water sports. Plus, you'll find great local seafood joints to enjoy. It's really a nice quiet beach region, in comparison to the much busier Virginia Beach. Check out our Cape Charles Trip Planner.
Campground Recommendations
There are SO many great choices!  We loved the Chesapeake Bay KOA, and many folks love Cherrystone Family Camping Resort. Kiptopeke State Park also has a great campground, with ranger led activities and nice RV sites.
Chincoteague Island and Chincoteague National Wildlife Refuge
Chincoteague Island and the Chincoteague National Wildlife Refuge are famous for the wild ponies that have called the area home for over 200 years (as anyone who has read Misty of Chincoteague knows). We often visit nearby Assateague Island. Chincoteague has a nice mix of nature and nearby development, while Assateague is more rugged.
Things to Do
Watch the ponies play, of course! The wildlife refuge is beautiful. Plus, the small towns also have good dining options and good vibes.
Campground Recommendations
Chincoteague Island KOA is a solid option with a waterpark on property. Check out our review.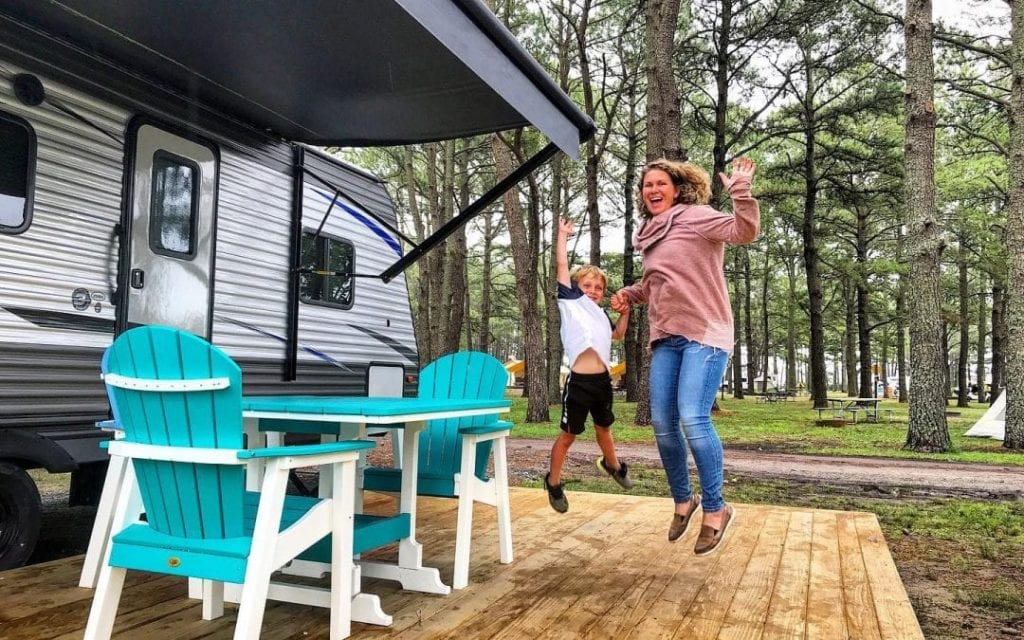 Virginia Camping Destinations We'd Like to Explore
Virginia Beach
Charlottesville
Monticello
See You at the Campground,
Jeremy + Stephanie
Podcast: Play in new window | Download