Cherry Hill Park is a premium camping option for visitors to Washington D.C. Our family has gone every year for four years. So what brings us back to Cherry Hill again and again? Not only does it offer an amazing campground experience, it's also in an excellent location. Cherry Hill is located just outside of our nation's capital. A major bonus is its proximity to the Metro line, meaning you can get downtown easily without having to drive. Plus, it's open year-round…and it's not even in the South.
Washington D.C. is a popular tourist destination for good reason. Visitors can explore our nation's history here like no place else. It's where history is literally being made each day. Plus, it's a truly lovely city, offering scenery and culture. Our boys are at the perfect age because they can soak this up–and they earnestly want to experience it all.
Campground Details: Cherry Hill Park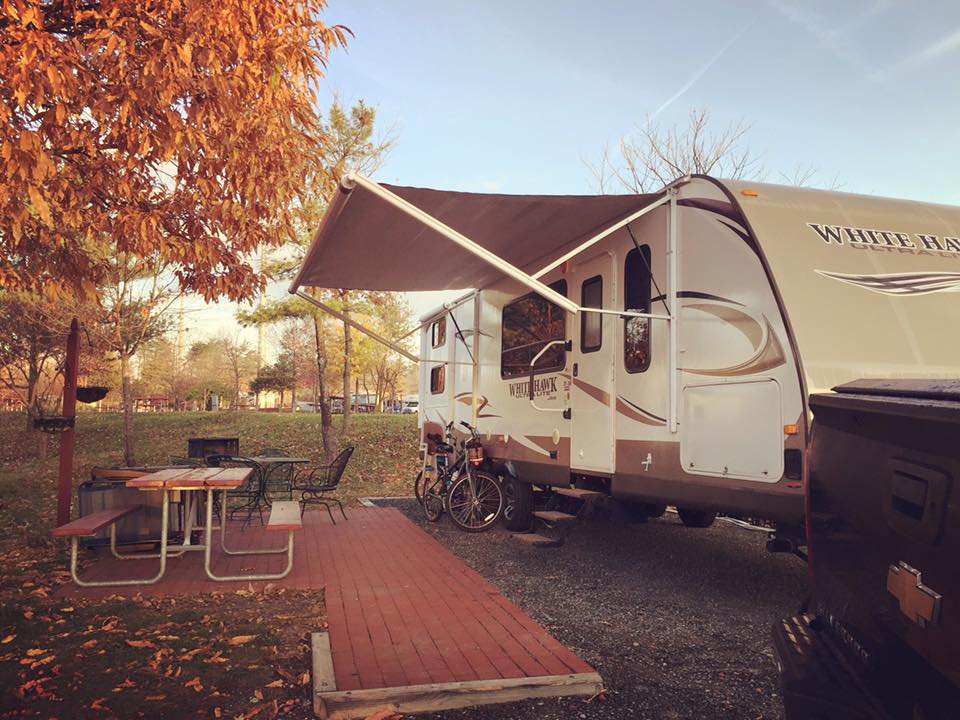 Cherry Hill is not actually located in Washington D.C. Instead, you'll find it in the suburban town of College Park, Maryland. A trip to the National Mall (the area of D.C. stretching from the Lincoln Memorial to the U.S. Capitol Building) will take approximately 30 minutes, whether you drive or take the Metro on lightly trafficked times. Using public transportation is truly convenient and saves you the hassle of parking.
Cherry Hill puts a unique spin on urban camping. Many urban campgrounds offer what is essentially a parking lot near a major attraction (such as the San Francisco RV Resort or Liberty Harbor, near NYC). While these parks meet their mission of providing a good basecamp for your urban adventures, Cherry Hill is truly a resort campground, combining location and amenities in a way you don't usually see. This is a park we might visit even if Washington D.C. weren't just down the road.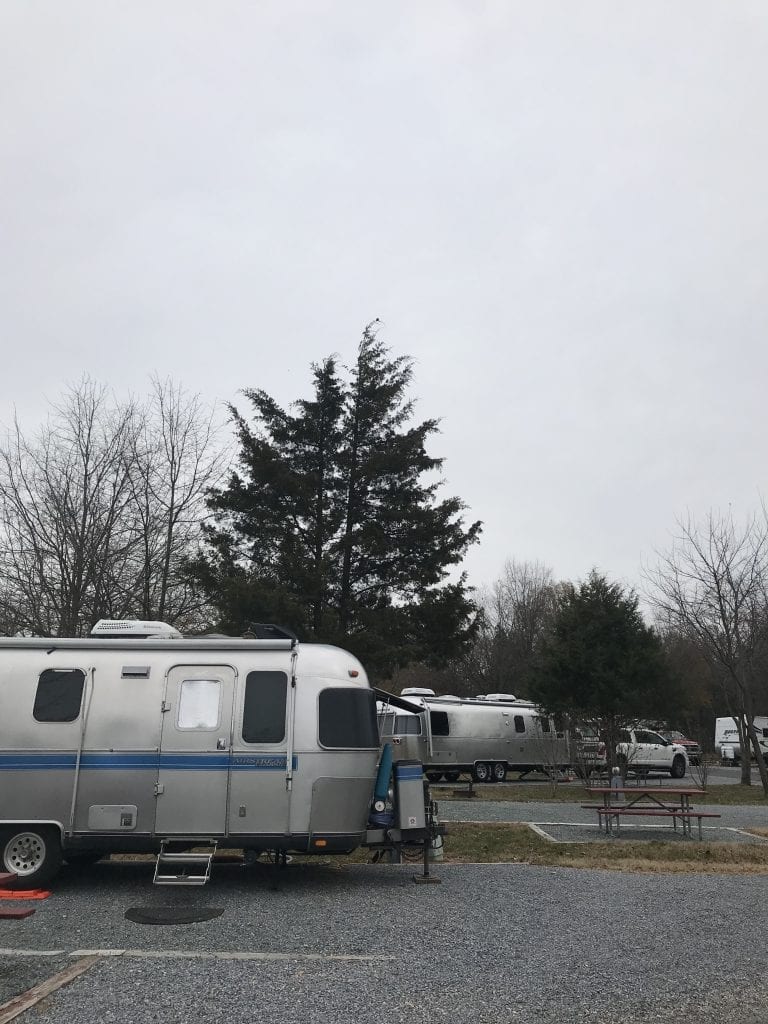 Cherry Hill is considered a private resort-style RV park. One of the things that sets this campground apart is the fact that it has been owned by the same family for five generations. They truly take pride in running this place, as they have since 1980. They've created a landmark campground that reminds us of places like Normandy Farms or the Lake George RV Resort.
Campsite Details: Cherry Hill Park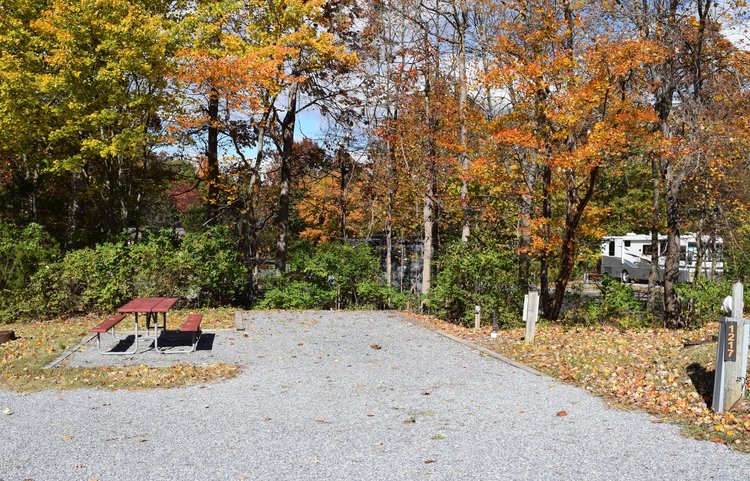 The first thing you should know is that Cherry Park is HUGE. But, it really doesn't feel overwhelming, partially because it's divided into two sections that feel like two separate campgrounds. One area is a big, bustling RV park with nice sites and decent shade, while the other section feels quieter and has roomier sites. Each traveler has to decide which vibe they prefer.
Cherry Hill's website does a great job of showing the different types of RV sites. Be sure to check it out before booking. The sites near the front entrance are especially convenient and located near the amenities; however, these might be a little too hectic if you're hoping to relax at your site.
Further out and to the right, you'll find more scenic, private campsites. These are perfect if you're seeking some relaxation. You'll be pretty far away from the amenities, however. Don't hesitate to call and talk through your options.
Cherry Hill definitely is not a rural retreat, as it is right off of the interstate (I-95). Some sites are closer to the highway than others. If noise is an issue for you, ask for a site away from it.
If you aren't hauling a trailer or driving a motorhome, you'll find tons of other options at Cherry Hill. Glamping pods, cottages, cabins, and even a yurt are available.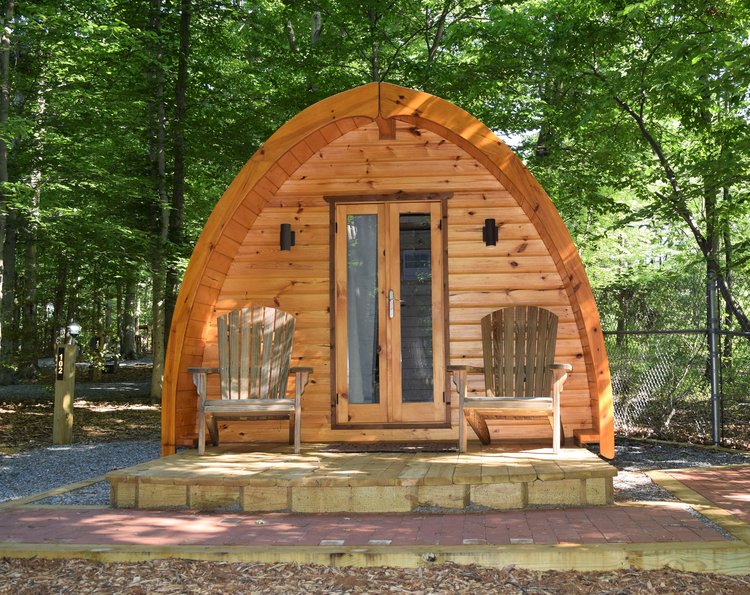 We appreciated that many are stocked more like a hotel room, with linens and towels included. Some cabins even have dishwashers!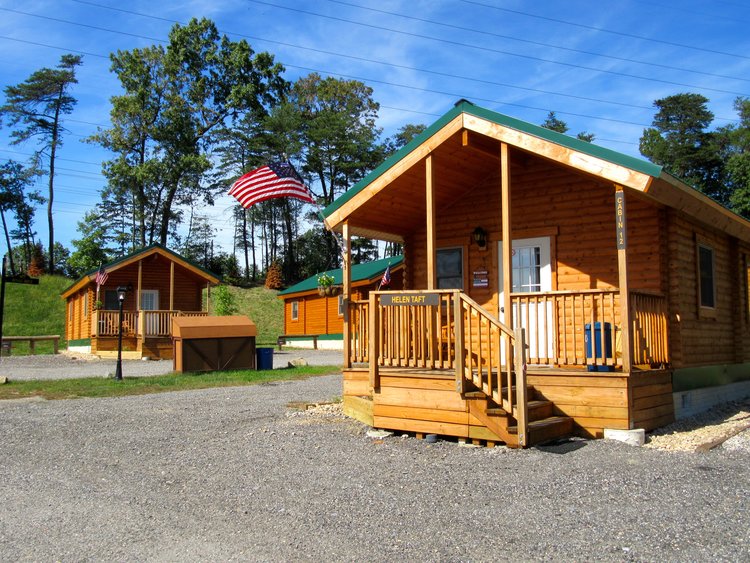 Due to the park's popularity, it does fill up during the peak season and during the D.C. Cherry Blossom Festival. During the shoulder season, you'll have a better chance of snagging a spot with much less notice. All sites are full hookup–and the water spigot is even heated during those winter months! Expect to pay $60 for tent sites and between $77-98 for RV sites. Cabins, cottages, and etc. run between $100-300 a night. Cherry Hill is a Good Sam park, so be sure to use your discount.
Campground Amenities: Cherry Hill Park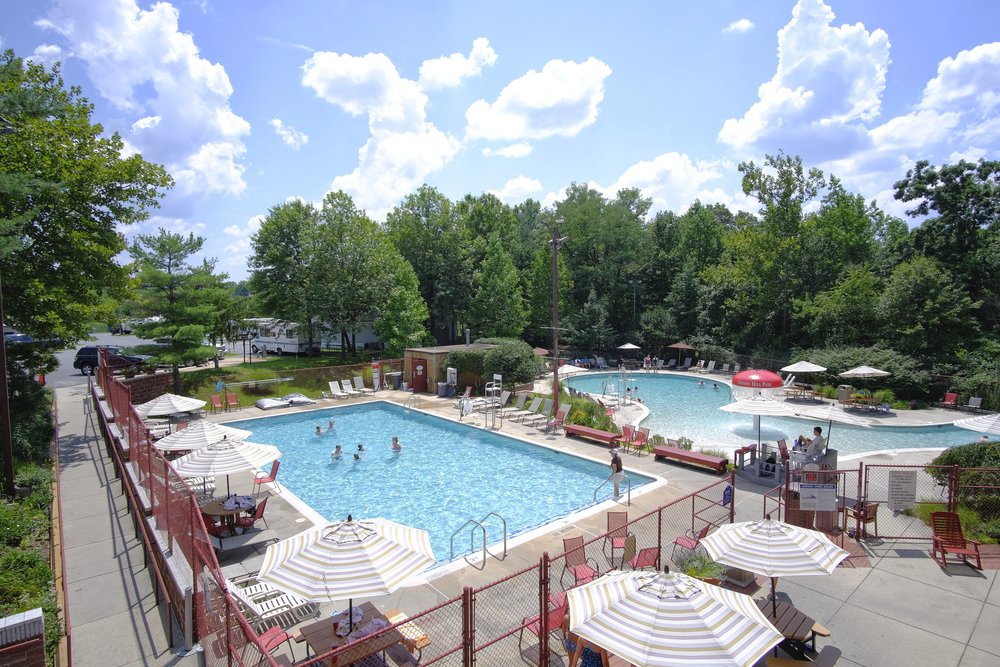 Cherry Hill truly is a resort, no questions asked. Though we've never been there when the pools were opened, there are two huge pools. We have, however, used the hot tub and sauna, and let us tell you, they were greatly appreciated during our chilly visits. Kids will especially love the new splash park and the two playgrounds.
Tons of kid-friendly activities are offered, as well. From fishing to tractor rides to gem mining and more–you'll have to drag the children from the campground to see the sights in D.C.! If you'd like a sightseeing tour, Cherry Hill can even arrange that for you.
The clubhouse is truly spectacular. It has great gathering spaces for groups. You will find a fireplace, board games, and more. There's a game room and a cafe onsite. Other amenities include a secure front entrance, two dog runs, propane delivery, golf cart rentals…the list goes on and on!
Local Area: Cherry Hill RV Park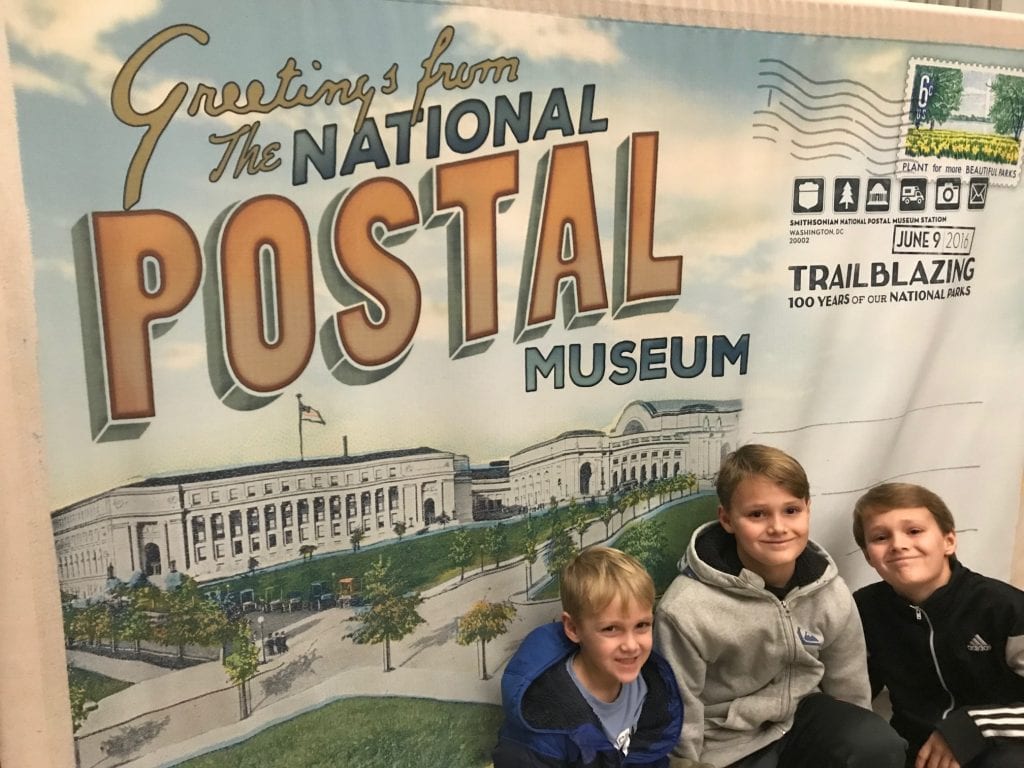 Washington D.C. is an exceptionally cool city. The obvious must-dos include the National Mall (where the Washington Monument and other major memorials are found) and the Smithsonian Museums. You could easily spend a week just touring these spots. We recommend using booking a Big Bus Tour (with the hop-on-hop-off option) for an easy way to navigate all of the sites.
One important tip: There are many ticketed events in D.C. You can't just arrive at the Washington Monument and expect to get inside. Be sure to look online to find out the procedures for all of the sites you hope to hit. The good thing is that many of these are free–the tickets just help with crowd control. Popular ticketed sites include the National Museum of African American History, Ford's Theatre, the House of Representatives, the Supreme Court, and much more. One surprisingly entertaining hit for our family was the Postal Museum. Visit it, and then head next door to the famed Shake Shack for off-the-hook burgers!
Washington D.C. is a delightful, informative, and interesting spot for families to visit, and a stay at Cherry Hill is truly the cherry on top of a visit this awesome city!
See you at the campground,
Stephanie + Jeremy
Podcast: Play in new window | Download