An urban campground sounds like an oxymoron, but we love exploring amazing cities in our RV. You might find more concrete than grass, skyscrapers instead of trees, and postage-stamp sized campsites. However, if you adjust your expectations, you can have a grand time at an urban campground.
On this episode of Campground of the Week, we review seven top picks for great basecamps near cities. But first, we've got some tips to make the best of your metropolitan camping experience.
Urban Campground Reminders
To make the most of your stay at an urban campground, you have to adjust your mentality. Start by lowering your expectations for the campground experience and focus more on how this location serves your broader travel goals.
Plan to spend time exploring as opposed to hanging at the campground. Chances are, you're staying at this urban campground because it puts you close to an amazing travel destination, so get out there exploring! You can relax at the campground on a different trip.
View the campground expense as a cheaper, more comfortable hotel. Campsites can cost as little as 1/2 or 1/3 of the cost of a hotel room, making them a VERY economical choice for urban travel. Now, these campsites might cost a lot more than a traditional campground, especially considering the lack of ambiance and amenities; however, they are still so much cheaper than a hotel.
Think about security like you would in any urban area. You might look online to learn about the campground's security set up. Some offer locked gates; others have security patrols. Also, be more mindful about leaving items outside unattended. Lock up your bikes, and lock your trailer doors. Overall, just be aware of your surroundings.
Research routes in and out. Navigating an urban terrain can be trickier with a big trailer in tow. Don't just trust your GPS or phone app. Instead, be sure to talk to campground staff since they have extensive experience guiding people on the safest routes.
Urban Campground #1: Liberty Harbor near New York City, NY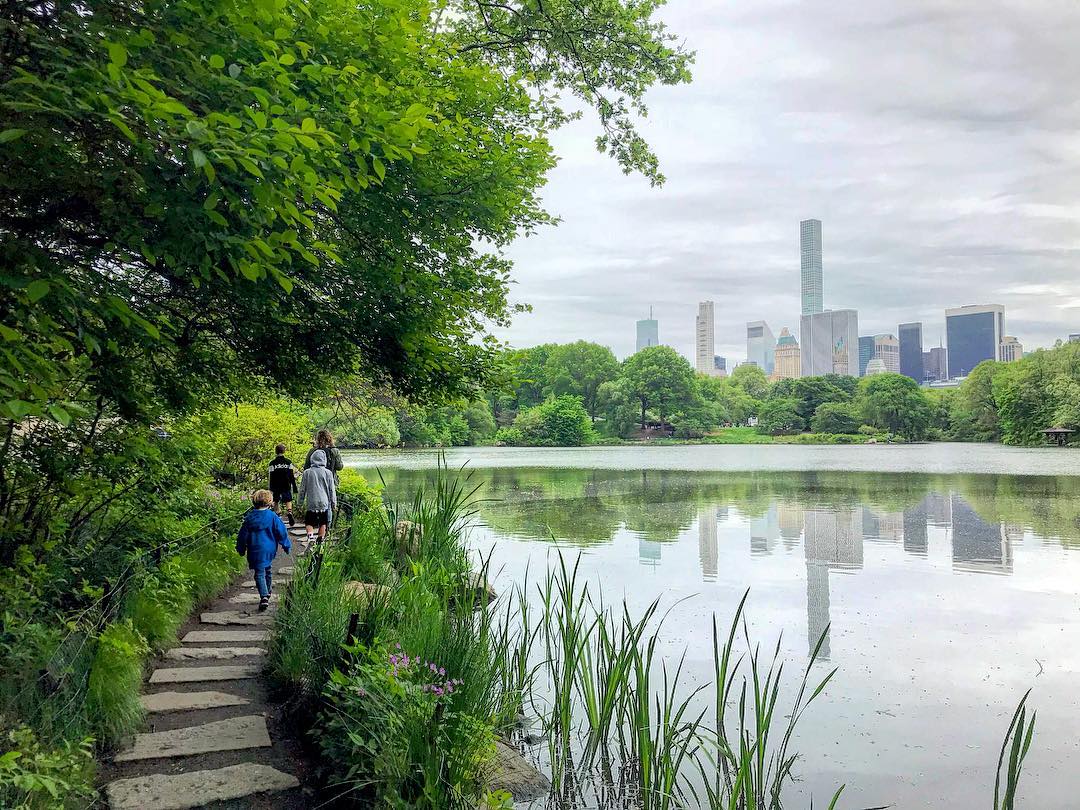 Liberty Harbor RV Park is located in Jersey City, NJ, right across the Hudson River from Manhattan. This is the closest campground to NYC, and it's the only one that's less than an hour away. One great advantage of this campground is that you can take the PATH (public transit) or the ferry right into the city. NYC is literally at your fingertips.
Campsites at Liberty Harbor are truly in a parking lot, and they are relatively narrow. While you might not be able to fully extend your awning, this RV park is big rig friendly. You can get water and electric hookups. While sewer is not available, the park offers bathhouses and a dump station. If you're traveling in winter, you'll still be able to book at site at Liberty Harbor; however, the water will be turned off. Tent sites are also available–no joke! Expect to pay around $110 per night.
Urban Campground #2: Philadelphia South/Clarksboro KOA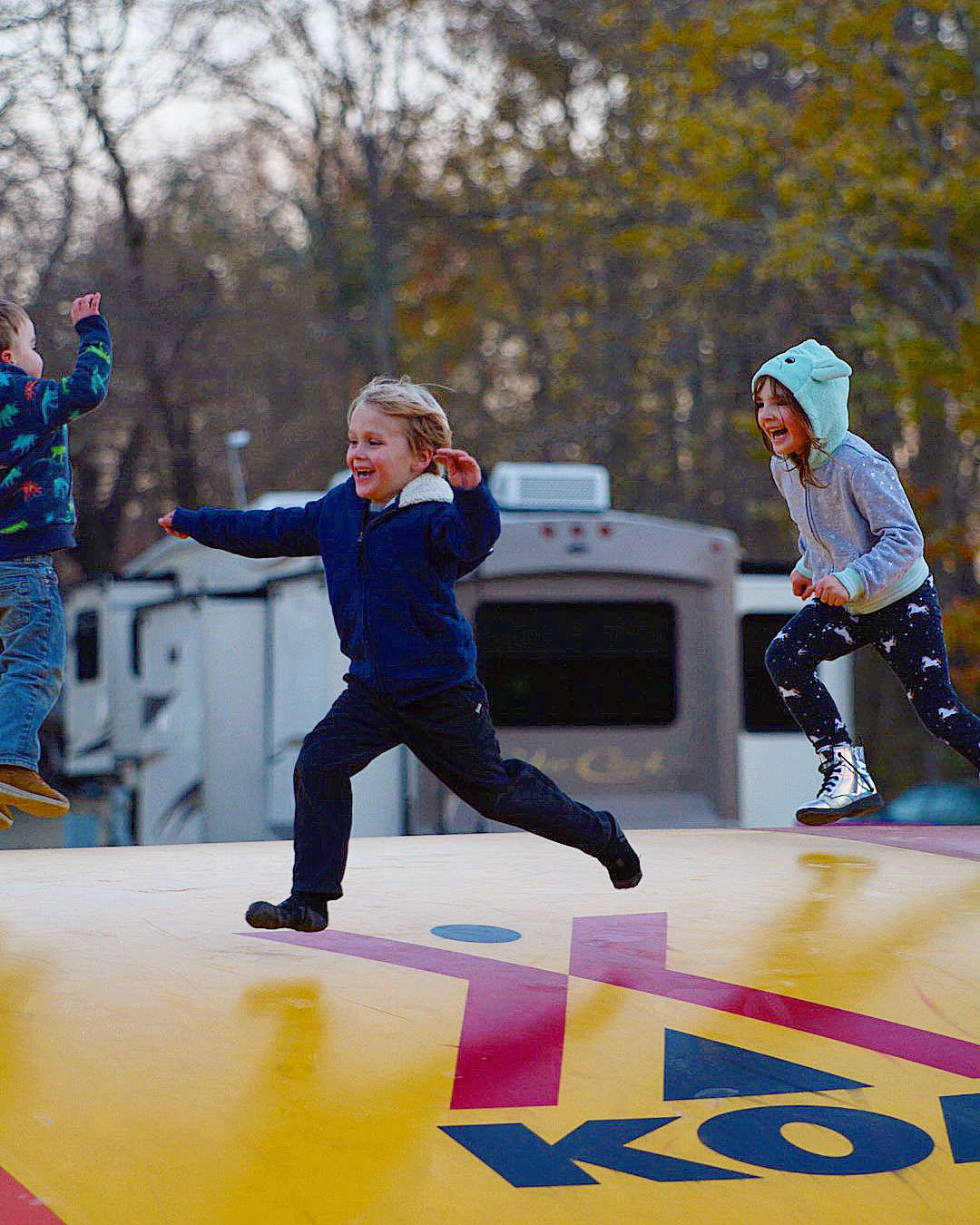 The Philadelphia South/Clarksboro KOA is located just outside of Philly in in the suburb of Clarksboro NJ. It's just under 30 minutes to downtown. You can read a full review here or listen to the Campground of the Week episode.
The Philadelphia South KOA offers small sites, but it is actually pretty wooded and shaded, compared to other urban campgrounds. Also, it does have more amenities than many urban campgrounds with a pool, catch and release pond, a jump pillow, and more. It's really nice that you can get out an explore the city and still come back to the campground to unwind while the kids explore and play. Glamping tents and cabins are available. This campground is open year round.
Urban Campground #3: Cherry Hill Park near Washington D.C.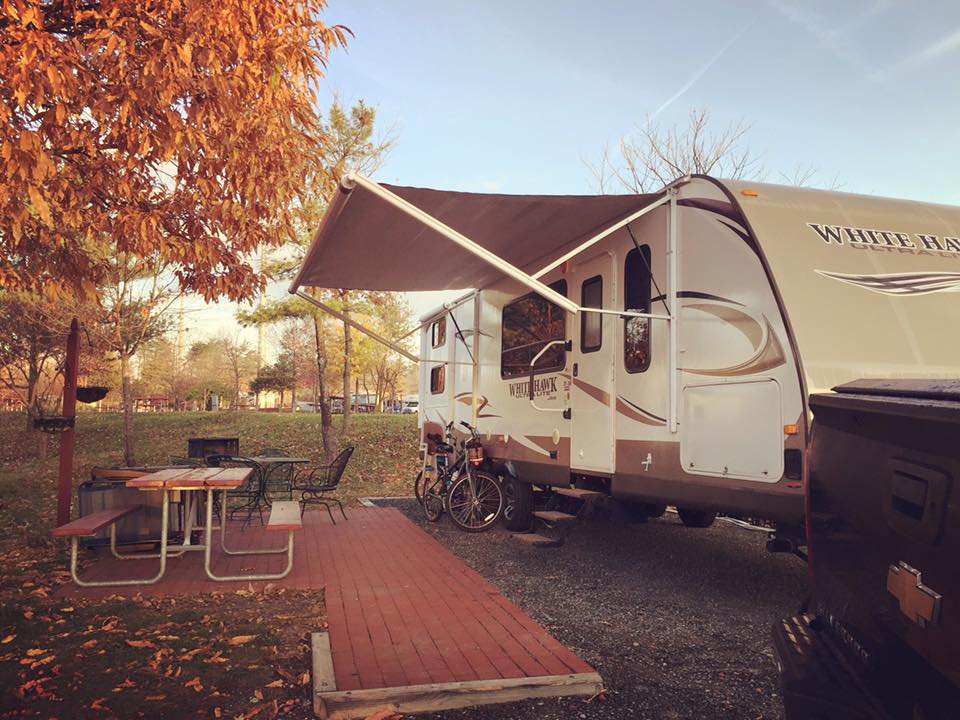 Cherry Hill Park is truly a unicorn of urban camping in that it offers ambiance and amenities in addition to its awesome location. Located in College Park, Maryland, this campground puts you within 30 minutes to the National Mall. Plus, public transportation to DC is available right from the campground. Listen to our full review on Campground of the Week or read more over on rvfta.com. 
Cherry Hill Park seems a lot like a resort campground thanks to its amenities. It offers a pool, a hot tub, a sauna, a splash ground, a cafe, and an arcade, as well as a full lineup of activities in summer season. This is the kind of place where you can relax and unwind. It's open year round with heated water hookups. For non-RVing folks, you can also find great alternate accommodations.
Urban Campground #4: San Francisco RV Resort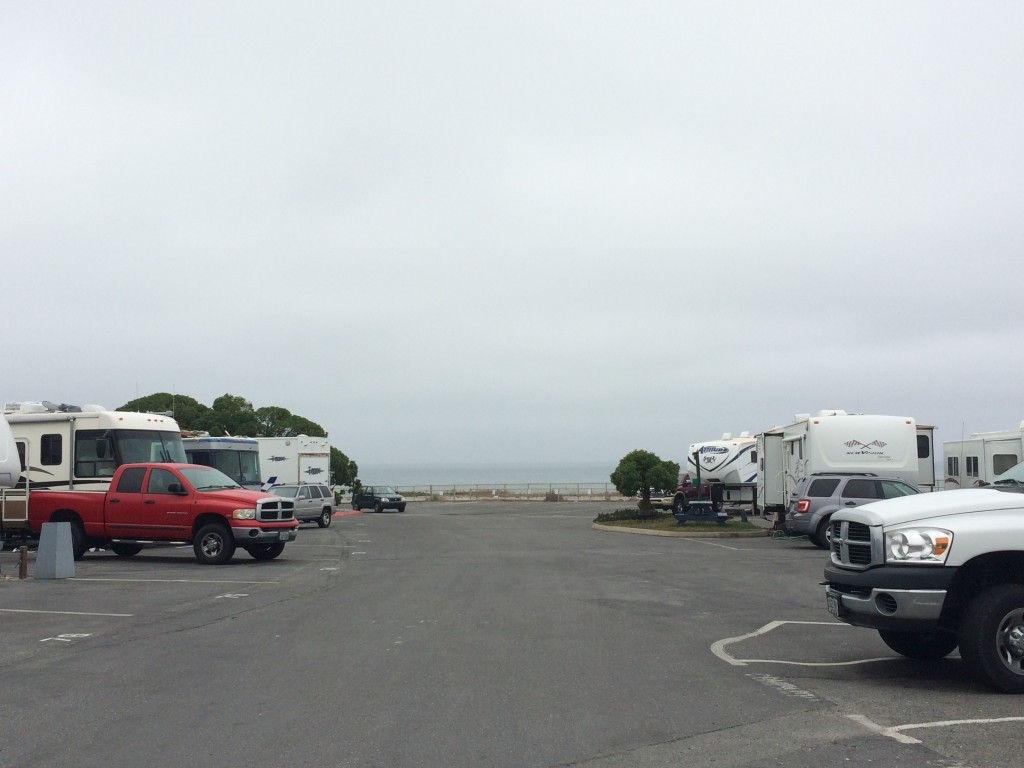 San Francisco RV Resort is located just outside of the city in Pacifica, CA. This campground is a mere 15 miles from the Golden Gate Bridge, making it a great basecamp for exploring the City by the Bay. While this RV park is basically a parking lot, it is right on the ocean. Walk to the edge of the campground to experience the sun setting over the Pacific Ocean.
Aside from the awesome views and close proximity to the city, San Francisco RV Resort also offers a pool and a playground. Plus, it is big rig friendly. You can find a complete review from podcast correspondent Kerri Cox (from Travels with Birdy) on Campground of the Week or read more here.
Urban Campground #5: French Quarter RV Resort
While there are several other campground options near New Orleans, LA, the French Quarter RV Resort puts you right at the heart of the action. Within walking distance of the French Quarter, it aims to operate like a luxury hotel within the city. The only difference is guests are staying in their own RVs.
The French Quarter RV Resort doesn't necessarily offer true "resort" amenities; however, you will find a pool, fitness center, WiFi and laundry facilities. The standard rate is $105 per night, but pricing is dynamic for popular events like Mardi Gras and Jazz and Blues Fest. 
Here's a great campground tour from YouTube's Drivin' and Vibin'…

Urban Campground #6: Downtown Riverside RV Park in Little Rock, Arkansas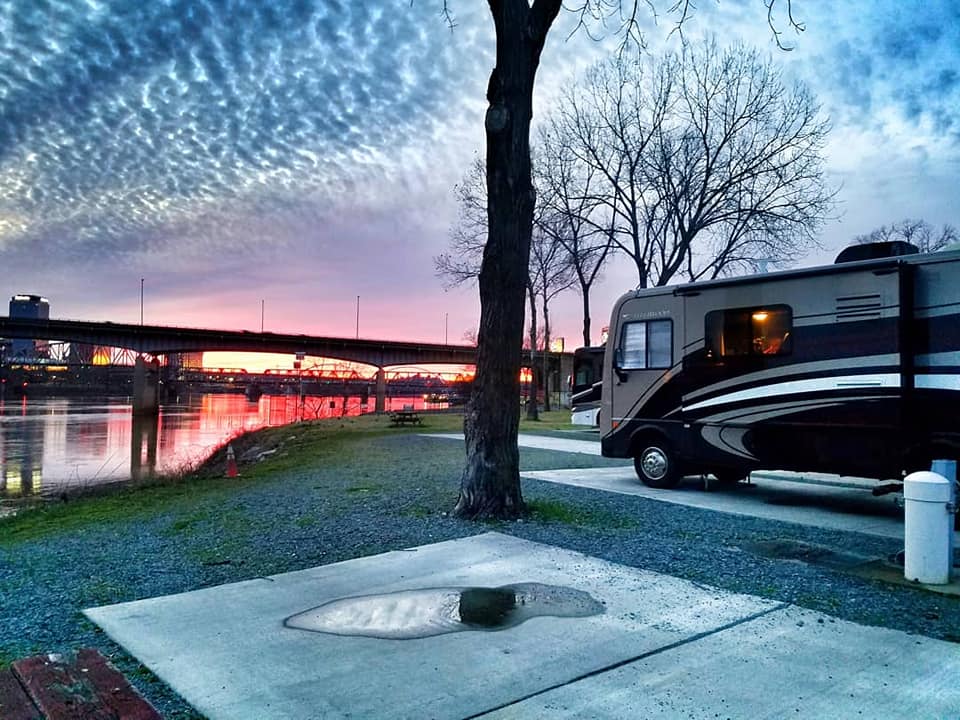 This recommendation comes to us from the RVFTA Facebook Group (one of the friendliest bunch of RVers on the Internet, we must say). Listener Elissa shared a good review of the Downtown Riverside RV Park in Little Rock, AR, which piqued our interest. She said it is clean and convenient, and really, what more could you ask for in a good urban campground?
Located right on the banks of the Arkansas River in North Little Rock, the Downtown Riverside RV Park provides easy access to all that Little Rock offers, with views of the city skyline. Walk or bike to downtown restaurants and attractions. Campers can enjoy free WiFi and use of the group pavilion. At $29-$33 per night, campsites are also exceptionally reasonable.
Urban Campground #7: Casino Queen RV Park near St. Louis, Missouri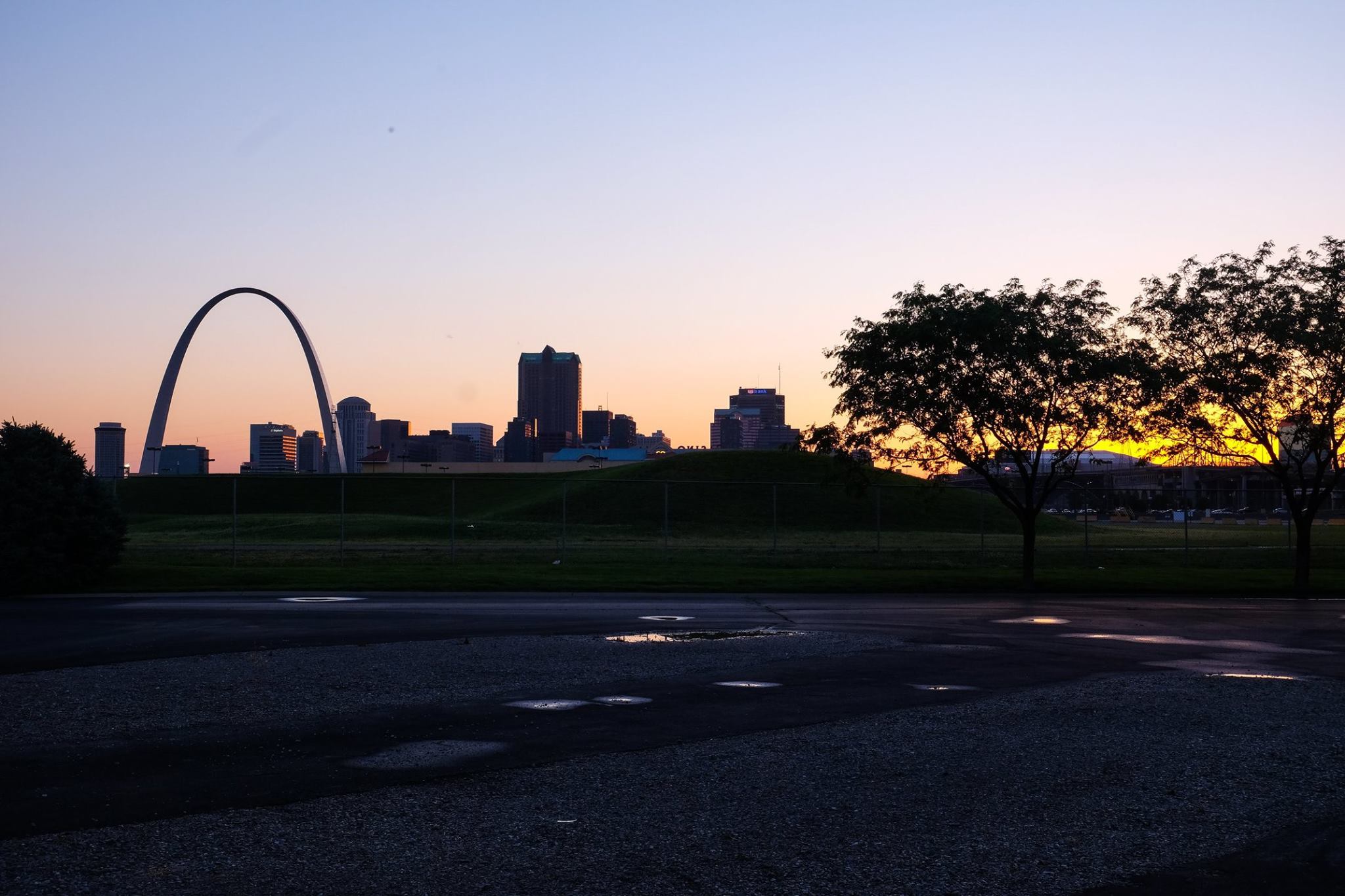 The Casino Queen RV Park is located just across the Mississippi River from downtown St. Louis, MO, in East St. Louis, IL. As its name suggests, it is attached to a casino. Podcast listener and guest correspondent Gretchen Holcombe (from Boxy Colonial on the Road) said the park itself isn't much to look at; however, it had great views of the city at night. Plus, it was very convenient to all of St. Louis's family friendly attractions.
The Casino Queen RV Park is big rig friendly and offers full hookups for rates starting at $50 a night. A bath house and laundry facility are available. Plus, the park offers a shuttle to the Casino Queen and to the MetroLink (public transit) station. This campground is open year round.
While people often associate RVing with rustic, woodsy campgrounds, your RV can take you to the destination of your choice, especially if you're willing to trade a little scenery for some great accessibility. We hope this list of 7 great urban campgrounds inspires you to put one on your list!
If you have a recommendation for an awesome urban basecamp campground, let us know either in the comments below or in our RVFTA Facebook Group.
See you at the (urban) campground,
Jeremy + Stephanie
Podcast: Play in new window | Download