We are big fans of the Jellystone experience and love the many amazing memories these campgrounds have given our family over the last five years. From the first time we pledged to the flag with Yogi in Luray to the time our boys learned to play gaga ball in North Carolina, these Jellystone memories are a part of our family camping history.
We wanted to learn more about the history of Jellystone Park Camp Resorts, especially since they are celebrating their 50th anniversary this year, so we spoke with Marley Behnke. Marley is the Director of Franchisee Education with Leisure Systems, and her family has owned the Jellystone Park Caledonia, Wisconsin for 15 years (check out our review here).
You can hear more from this interview clicking the play arrow at the top of this article, or by listening to The RV Atlas episode in your favorite podcast app.
The Jellystone Franchise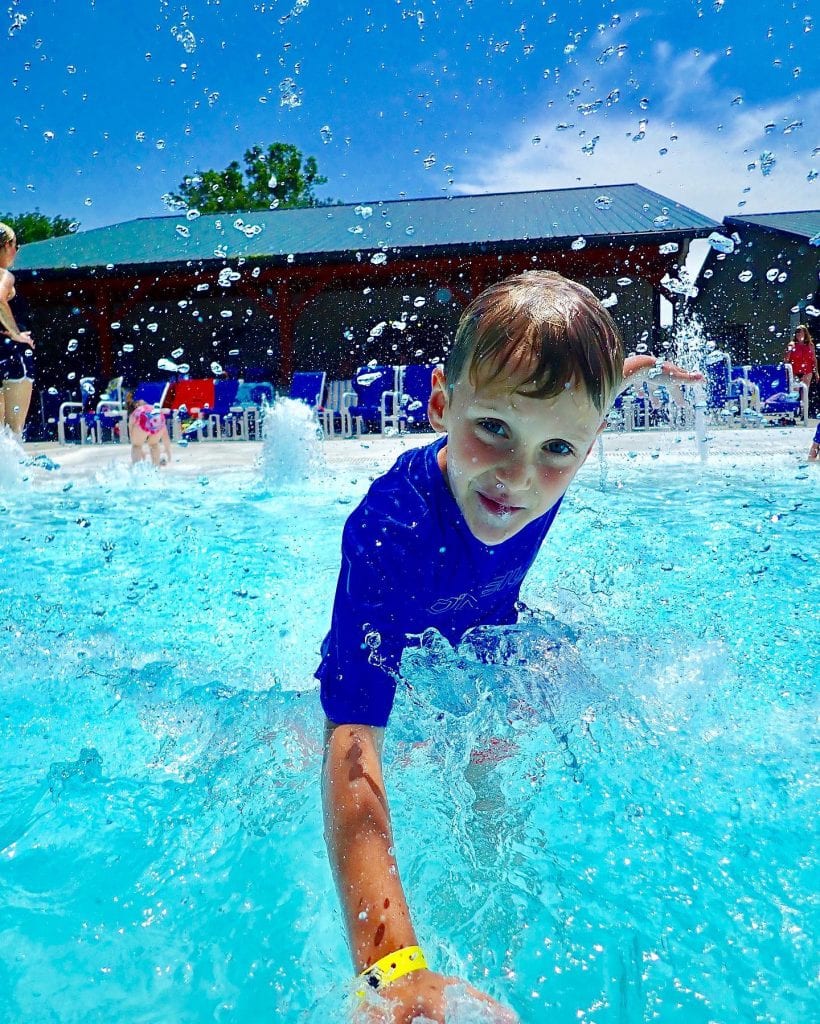 With approximately 80 campgrounds spread across 30 states, the Jellystone franchise is a large piece of America's camping experience. But, how do they ensure that visitors are receiving a fun, high-quality experience across all of those parks? That's where Marley and Leisure Systems come in.
Each Jellystone campground is independently owned and operated. However, all parks are expected to align with certain boundaries and standards. Marley helps educate franchisees about the expectations and opportunities. She might be sharing fresh ideas for themed weekends or helping to roll out new activities as she educates and inspires new franchisees.
No matter which Jellystone we've visited, we've come to expect a great blend of family-friendly amenities and activities–all overseen by the familiar face of Yogi Bear. While each park has its own flavor and character, the heart of the brand shines through.
The Jellystone Park Caledonia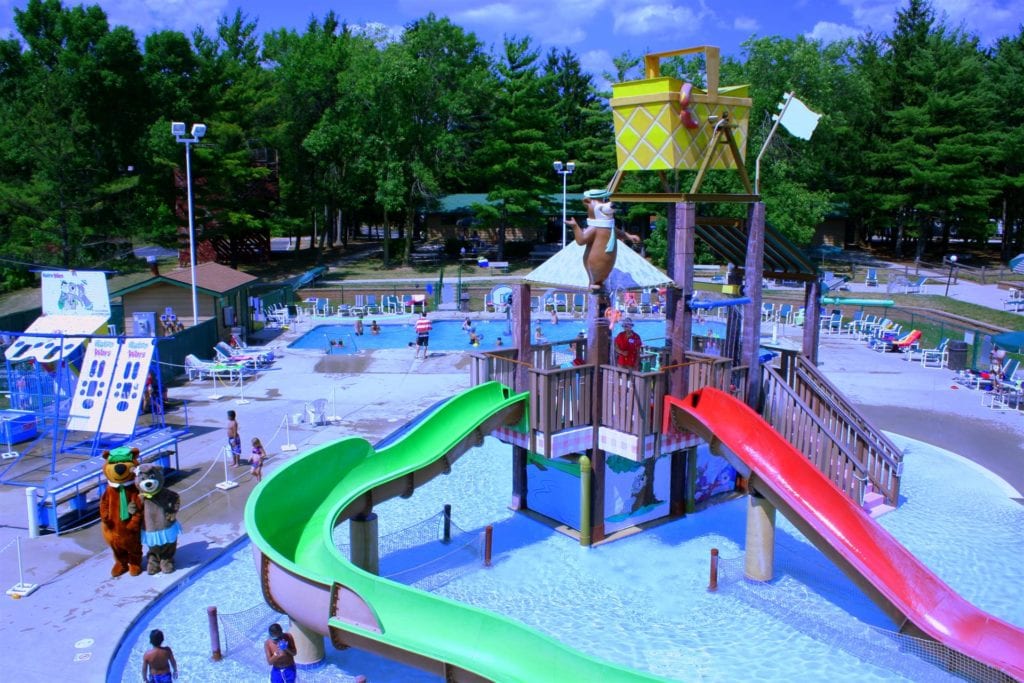 After working with campgrounds through his job in the banking industry, Marley's father was drawn to the idea of owning a mom-and-pop park of his own. Their family had camped in Jellystone parks for years and eventually purchased a campground near Milwaukee. Within a couple of years, they cleaned up the park and turned into a family destination before ultimately joining the franchise.
Now, 18 years later, the Jellystone Park Caledonia is thriving! Marley's family recently started an $18 million (you read that right–$18 million!) dollar expansion to the park. They added a swimming pond with a beach and a huge Wibit inflatable obstacle course (known as Adventure Island). Other additions include a banquet hall, another jumping pillow, 50 glamping cabins, and 150 new campsites. Their family is already planning the next phase of exciting new additions!
Jellystone Park History
As we celebrate the 50th anniversary of the franchise, let's learn a bit about the history. Doug Haag started the first park way back in 1969 in Wisconsin. He knew he wanted to start his own business, and he had seen families gliding down the highway, with camper trailers in tow. What if he created a destination campground that catered to their needs?
Doug had the idea and purchased the land, but next he needed a name. He wanted something recognizable to the families he hoped to attract. One morning, as his young children watched cartoons in another room, Doug heard Yogi's familiar "OK Boo Boo, let's get our pic-a-nic baskets ready, the campers are coming!" This led to the creation of the Jellystone concept. With the licensing secured, Doug opened his first park to much fanfare. Soon, more joined the franchise. The rest, as they say, is history.
Click the play arrow at the top of this article, or look for The RV Atlas episode in your favorite podcast app.
The Future for Jellystone Parks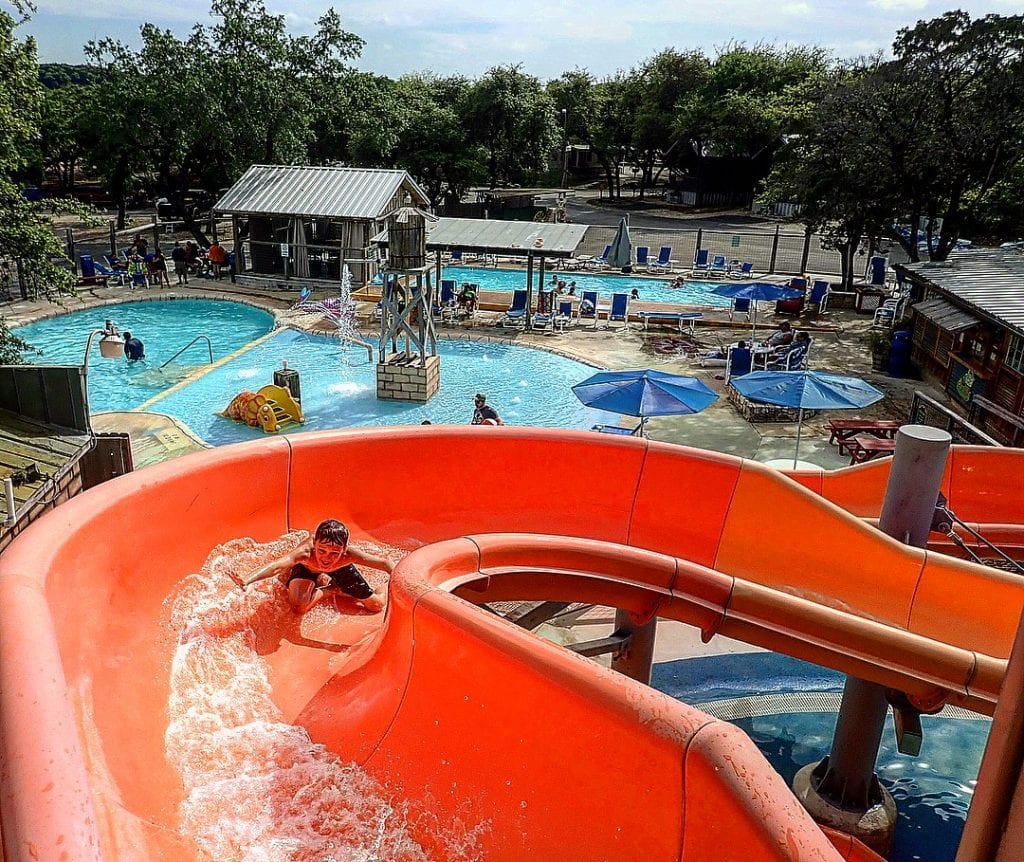 Jellystone Parks are always looking for envelope-pushing ways to expand the experience. No matter how much tweens, teens, and parents are addicted to their devices, the goal at a Jellystone Park is to give everyone a reason to put down their tech to spend time together. This might be at a trampoline park, a ninja course, a kickball tournament, or even a massive waterpark complex. Above all, Marley says the quest for new family-friendly fun remains the heart of the franchise today…and in the future.
A Few of our Favorite Jellystones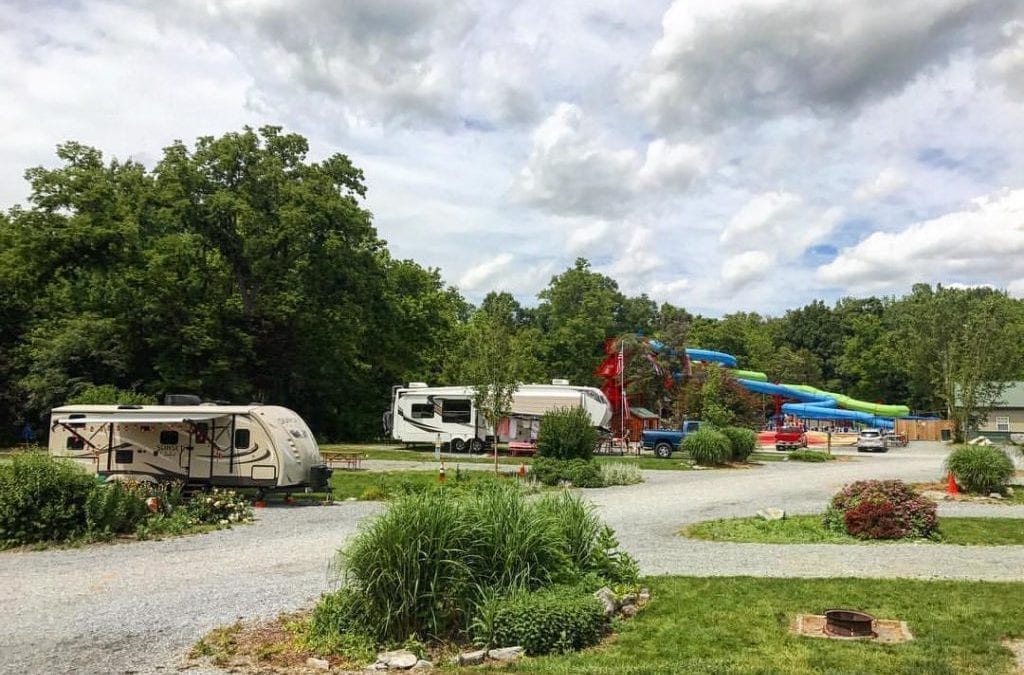 Camping at Jellystone Parks around the country has become a yearly tradition in our family. Our boys love to visit the website and watch YouTube videos before we go to a campground to see all the amenities and make their plan of attack. You can check out some reviews of our favorite Jellystones here…
And there are lots more where those came from!
Jellystone Parks continue to be fun for our whole family, even as our boys grow. It's like the perfect encapsulation of the summer camp experience. It's never too late to put a Jellystone on your destination list!
See you at the campground,
Jeremy + Stephanie
Podcast: Play in new window | Download