Our co-creator here at The RV Atlas, Stephanie Puglisi, has a lot of thoughts and opinions that she wants to share. Sometimes, those things flow into a fully developed piece; other times, they don't. So, from time to time, we like to bring you a smorgasbord of these bits. We think it might be fun, helpful, and maybe, a little bit cathartic to share them (like we did back in March). So, gather round for more of Stephanie's picks and opinions.
First, we'll share an update on what's going on here at The RV Atlas headquarters. We have been enjoying summertime, even without the big family road trip. It seems like we are using our Jayco Eagle even more than ever, since Stephanie set it up as her home office. If you are working from home, don't overlook that RV in your driveway. It really can be a full-service workspace. We are so happy to have this option for our family.
To hear more of Stephanie's picks and opinions, be sure to click play on the media player above or look up The RV Atlas wherever you find your favorite podcasts.
What I'm Wearing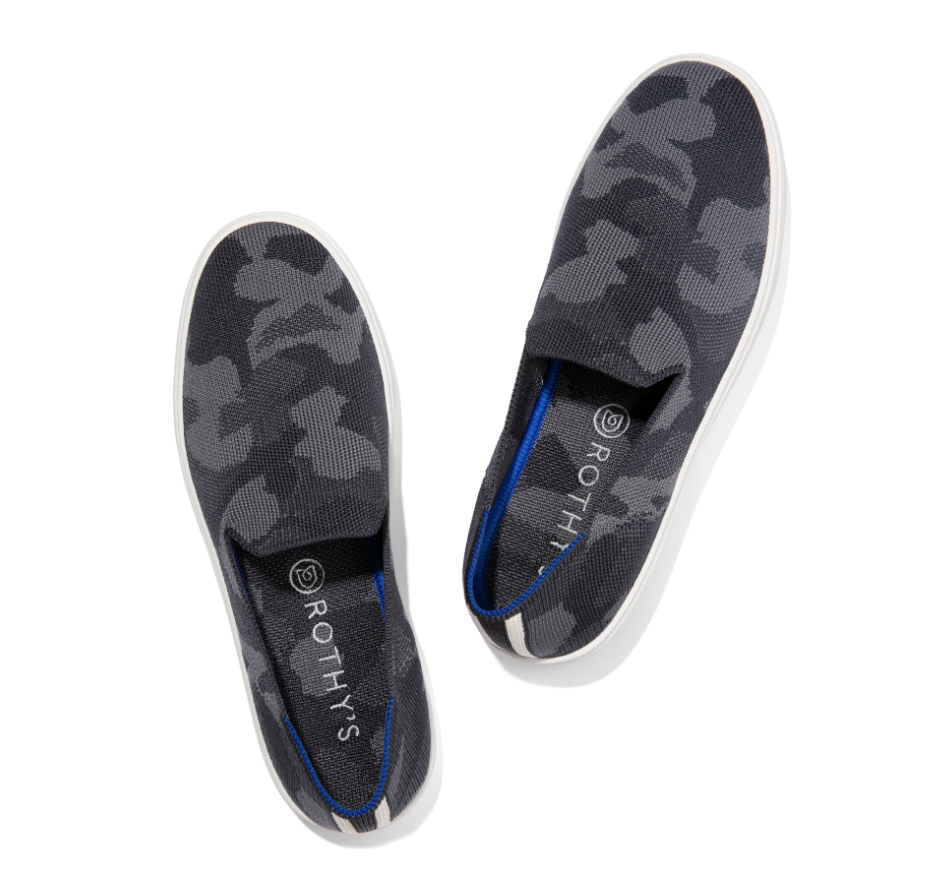 While I have mixed feelings about recommending gear, these shoes are so good that I just have to share. I has have been wearing the Rothy's Slip on Sneakers (in the Grey Camo color) this summer. I had some Crocs that I wore for YEARS–way longer than I should have, based on what they looked like by the time I let them retire. It was time for a replacement, one that would last a few years.
Rothy's is known as a eco-friendly, worker-friendly company, and they put out a high-quality product. These shoes are pricy at $125, but I have already found them to be truly worth the price. They are the kind of shoes you can wear all.day.long and still feel comfortable. Plus, they are stylish and easily match practically anything. You can dress them up or down.
The other great feature is that these Rothy's can get wet and will dry out super quickly. I wore them when we went to Lake Placid in and out of the water. They dried out very quickly and looked just as good after the wear and tear.
In my opinion, the Rothy's can easily replace the well-worn Chacos, Tevas, or Crocs in your life. If you're looking for a major shoe upgrade, check them out.
What I'm Making when it's Hot and I'm Lazy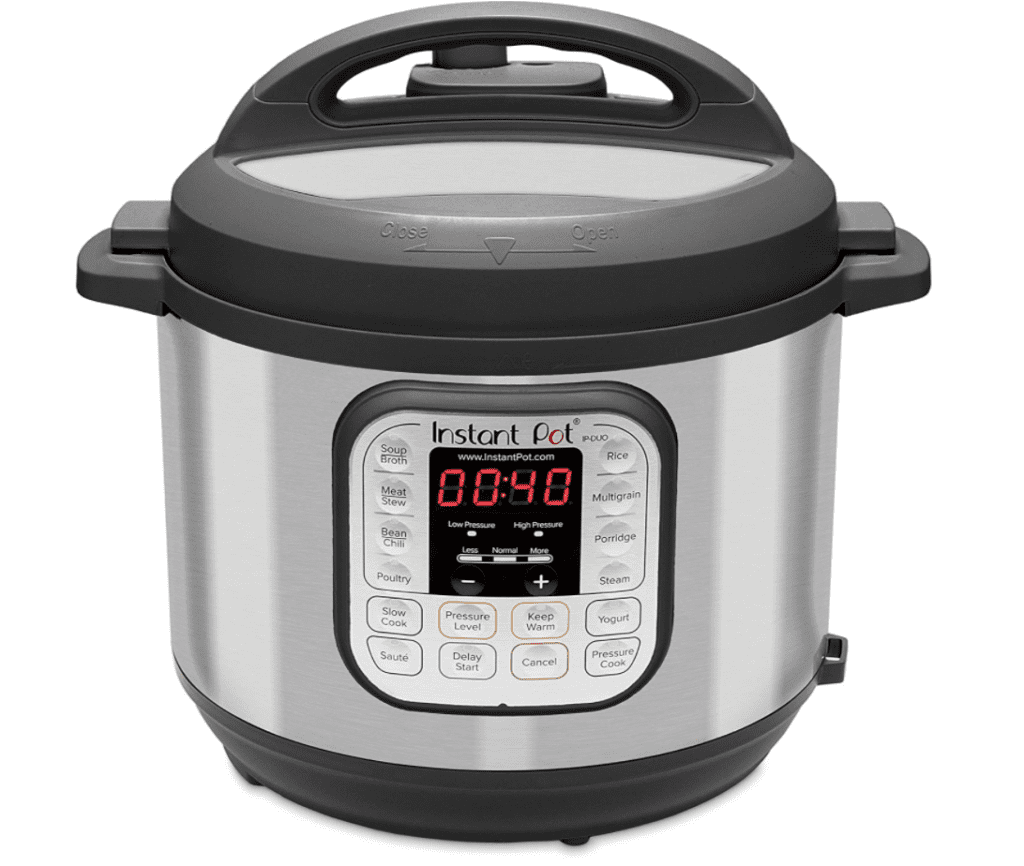 Sweet summertime as its way of turning into sweltering summertime pretty quickly. Cooking becomes unbearable, especially if that cooking involves heating up the house or the RV. On days like these, I like to pull out the Instant Pot or Crockpot to make the world's easiest pulled pork.
All you have to do is dump some chopped onion, a bottle of barbecue sauce, and pork butt or tenderloin into your Instant Pot or Crockpot. That's it. That's the recipe. Then, you can head out to work or play all day and return to dinner. We like to serve ours with coleslaw made from a bagged mix. And, done!
Now, I know this isn't a real fancy recipe. The goal here is simple, easy, and cool. Keep this one in your back pocket for those hot, busy days when you don't want to go into full chef mode.
What I'm Annoyed About
Though we have a "no cranks allowed" policy in our Facebook group, sometimes we feel a little cranky ourselves. What's making me feel annoyed right now? The camping police!
The camping police are out in full force. Right now, tons of new RVers are joining the mix. Many are asking questions online. The cranks are coming out of the woodwork (where they are barely concealed in some places) to set these newbies straight.
This week, I was especially annoyed about this recent exchange on an Aldi's Facebook group (of all places):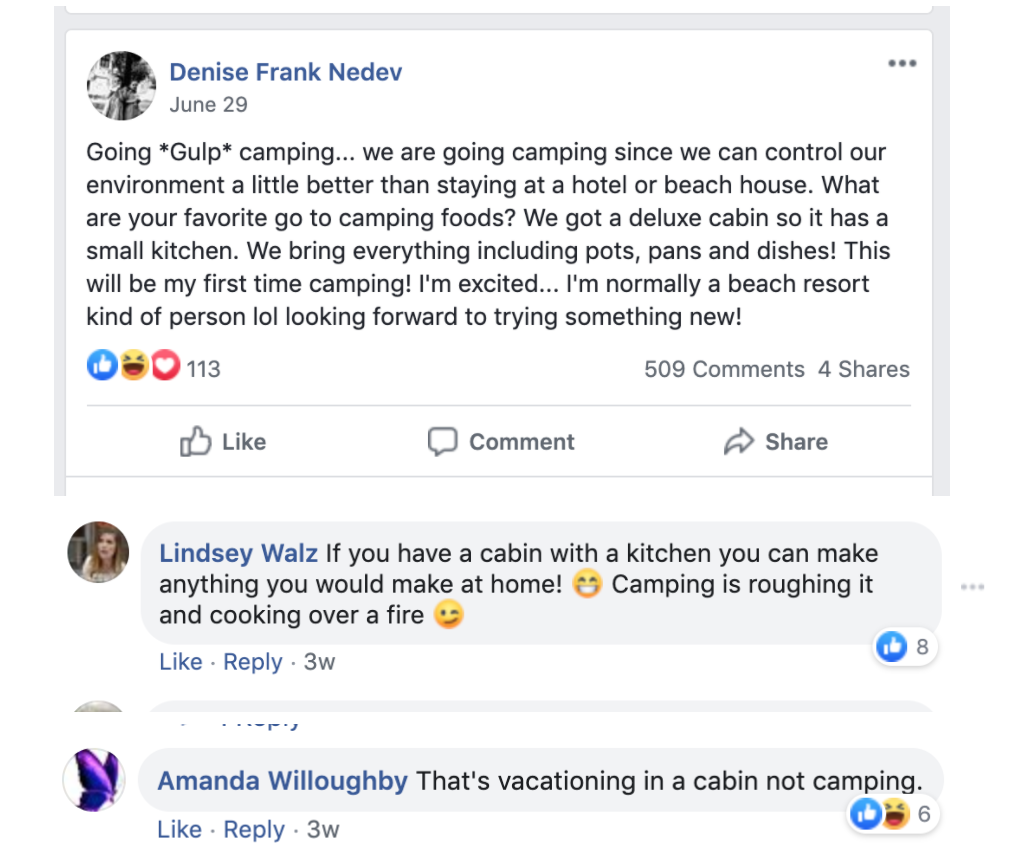 Basically, a woman was planning to go cabin camping and was asking for some recipe suggestions for quick and easy foods. Soon enough, the camping police arrived to let her know that that was NOT camping. I was a little shocked to see this in the Aldi's Facebook, which is normally full of sunshine and roses. 
Now, I get it…camping in a cabin with a kitchen may be world's apart from tent camping. But, it's still different from cooking at home. There was no need to pile on this poor woman. Before long, other nice people came along and told the camping police that they were being rude. I eventually shared our Aldi post to give the woman a starting point.
Seriously. So uncalled for! Let people camp however they want to camp!! Live and let live. Okay, rant over.
What I'm Reading

Modern Mrs. Darcy is a great blog and email list with tons of reading recommendations. She just released a post with 14 Nature Books that Celebrate the Outdoors. This post has a lot of picks that I haven't read and some I've already loved! I feel inspired just looking at the selections and like that it goes beyond the traditional recommendations.
This list has some more well-known nature recommendations like H is for Hawk and A Walk in the Woods. The Overstory is one that has been recommended to me repeatedly. I've never read it, but I just put in a hold on my Libby app and hope to. Jeremy really loved The Wild Trees: A Story of Passion and Daring. 
If you're looking for nature reading picks, check out her great list. Or, if you need any kind of reading recommendations at all, browse through the Modern Mrs. Darcy website or listen in on her podcasts, What Should I Read Next? or  One Great Book.
What I'm Writing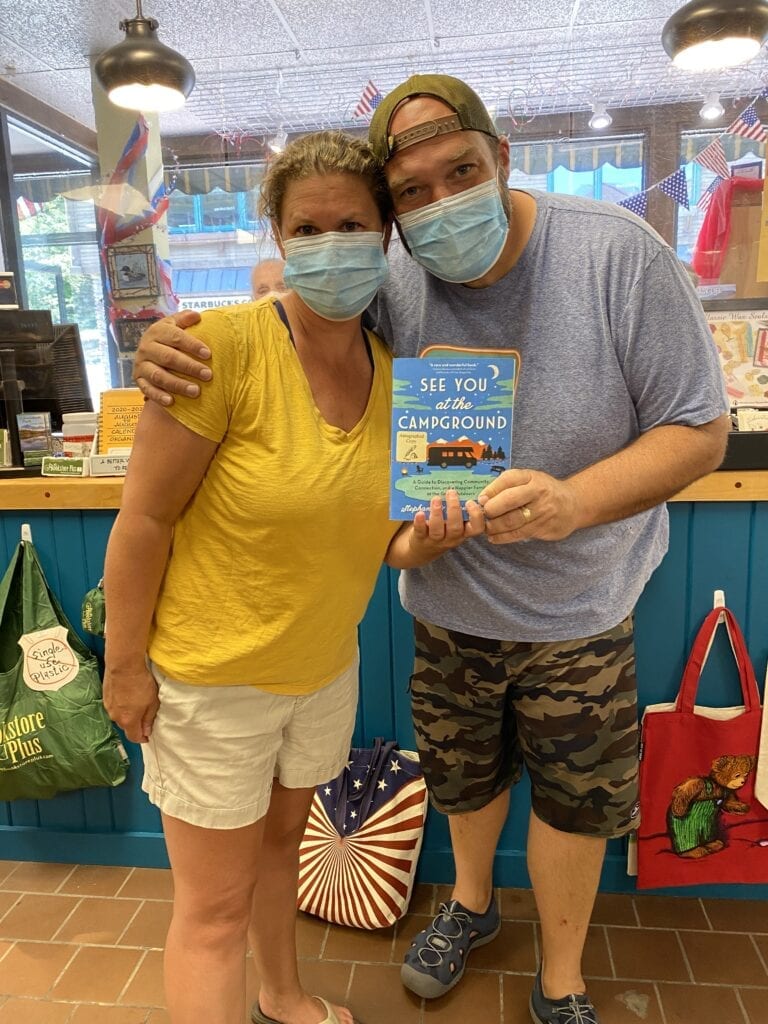 I just wrote a piece for Togo RV on what Lake Placid can teach us about safe and responsible travel in the time of COVID-19. Of course, hindsight will be 20/20 and who knows if NJ/NY will spike again, but for now, I felt that these five things were demonstrating how we can keep America 'open for business' while still making changes that keep both travelers and locals safe and businesses profitable.
It seems like the discussion has been on choosing between being totally open and normal or being on shutdown. In actuality, there is a lot of middle ground, where we can be open, with reasonable restrictions and safety protocols.
Again, we know that our experience in New Jersey was more intense than in other locations, so I have been extra precautious. But, it felt good to dip our toes into getting out of our bubble, without feeling irresponsible or totally anxious about our own safety.
See You at the Campground,
Stephanie + Jeremy
Podcast: Play in new window | Download