About six years ago we moved to a different neighborhood and I had to find my new favorite grocery store. After years of shopping exclusively at Trader Joe's and Wegmans, I felt like I was in a grocery no-man's-land. But there was an Aldi just minutes away from our house, and everyone kept talking about it.
So I tried it out.
And I felt as weirded out and confused as everyone does the first time they visit an Aldi. Why do I need a quarter for the shopping cart? Why is the lady hurling my groceries from the scanner into my cart like a ninja warrior princess? But most importantly…you have to pay for bags???!!!
It may have been a surreal experience, but the prices kept me coming back and now I do the majority of our grocery shopping at Aldi. Once you've cut your weekly food budget by more than half, it's hard to go back. Plus, you get used to the brown floors and piles of empty boxes pretty quickly. And the ninja cashiers do actually grow on you.
Why is Aldi So Cheap???
It's important to note that the food at Aldi is not cheap because it's expired or damaged in anyway. The whole operating philosophy behind Aldi is to be as efficient as possible and pass the savings on to the customer. I can get behind that. They have smaller stores to save on rent. The stores use energy efficient lighting. And the stores are run in such a way as to require as few employees as possible. Lastly, over 90% of the food is private label…you know, Aldi's own personal generic brand.
All this adds up to deeply discounted prices compared to your more traditional grocery store.
What are the Best Foods for Camping at Aldi?
If you want to hear us chat more about our favorite camping goodies at Aldi, just click on the play button at the top of this article. You can also find the episode by searching for The RV Atlas in your favorite podcast player like Apple Podcasts, Google Podcasts, Stitcher, TuneIn Radio, or Spotify. You can also join our private Facebook Group where apparently there are a lot of other Aldi fans. When I search for Aldi, I come up with roughly a bazillion posts.
So here are our six favorite types of food to get at Aldi when we are heading to the campground…
Stocking Up the RV at Aldi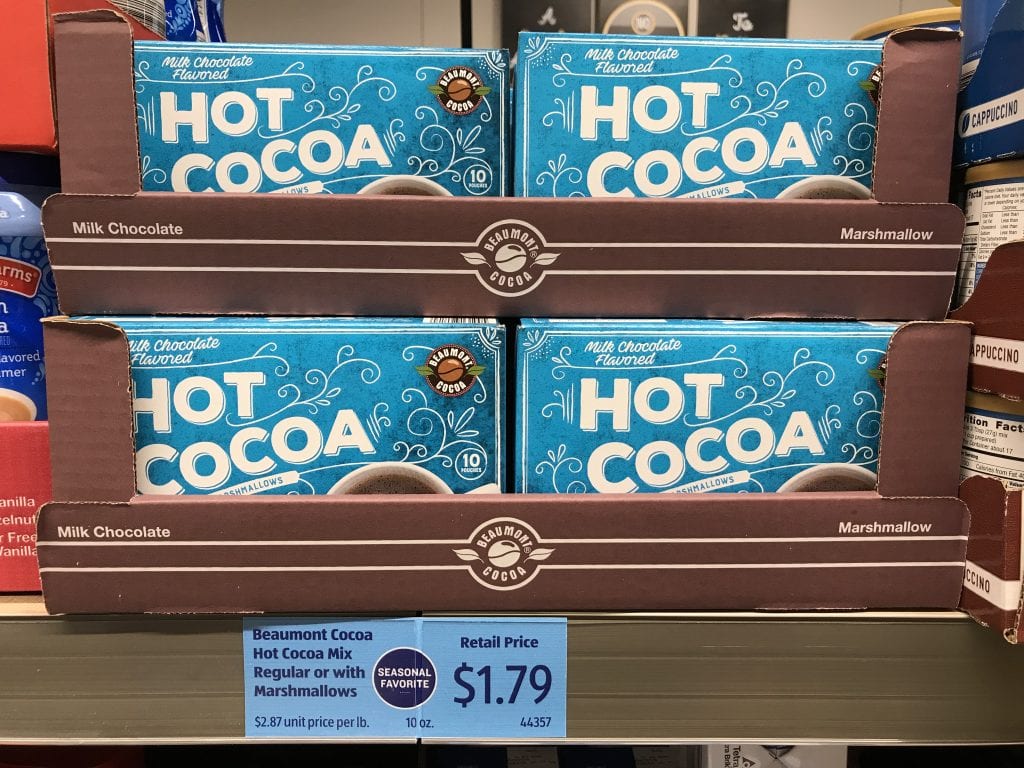 We highly recommend completely stocking the RV with all the basics at the beginning of the camping season. Aldi is such an affordable place to do this. When we open up the RV in the spring, I visit Aldi and buy foil, plastic wrap, parchment paper, and ziplock bags. We also buy paper plates, plasticware, cups, and napkins. Other affordable finds include sponges, dish soap, paper towels and more. Basically, I try to buy everything that isn't perishable and will last us through the summer.
Individually Packaged Snacks at Aldi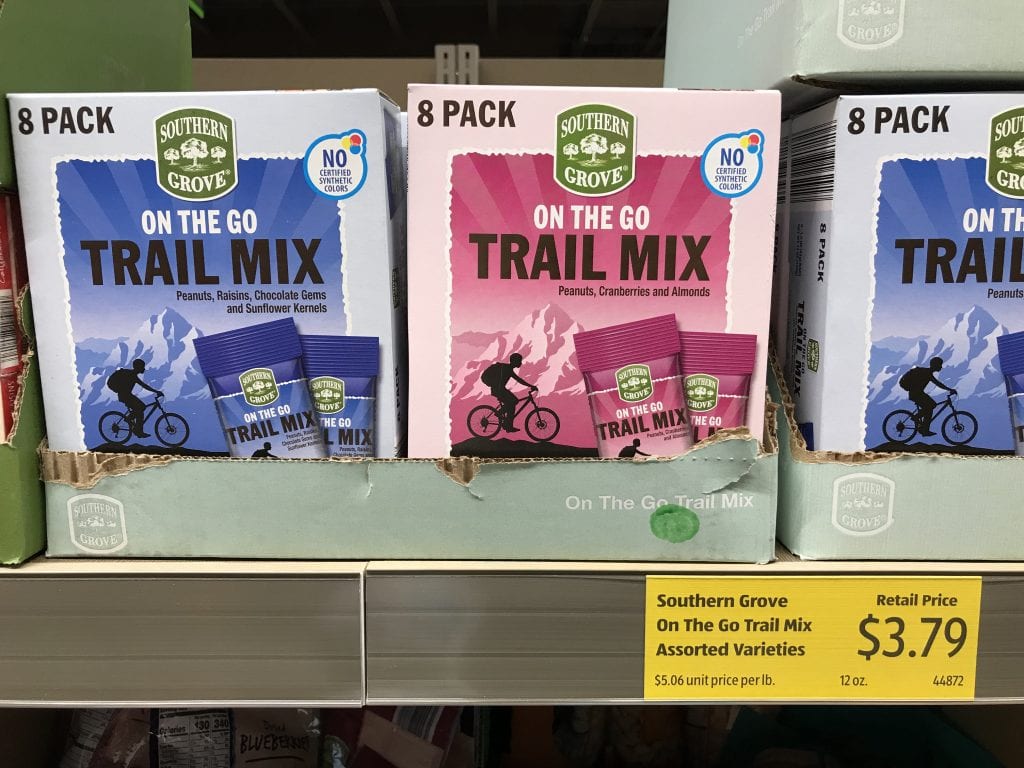 I'm not saying I'm a cheapskate…but I'm a cheapskate. I rarely buy individually packaged snacks since buying the big bags of chips and cookies is so much more affordable. But Aldi lets me have the best of both worlds: convenience and good pricing. I love the trail mixes, fruit snacks, Goldfish, mini muffins, cheddar crackers, and peanut butter crackers for long RV trips in the truck. The boys behave so much better when I'm tossing strawberry fruit strips into the backseat every few minutes.
All the Staples
Even though we love camping meals like tacos, kabobs, hamburgers, and hotdogs, we also stock the pantry with boring foods like pasta and marinara sauce. We have regular old chicken noodle soup and grilled cheese sometimes, even at the campground. Aldi is the perfect place to stock up on pantry items like cereal, oatmeal, beans, tuna, macaroni and cheese, and anything else you like to have in a pinch.
Gold Old Pancake Breakfast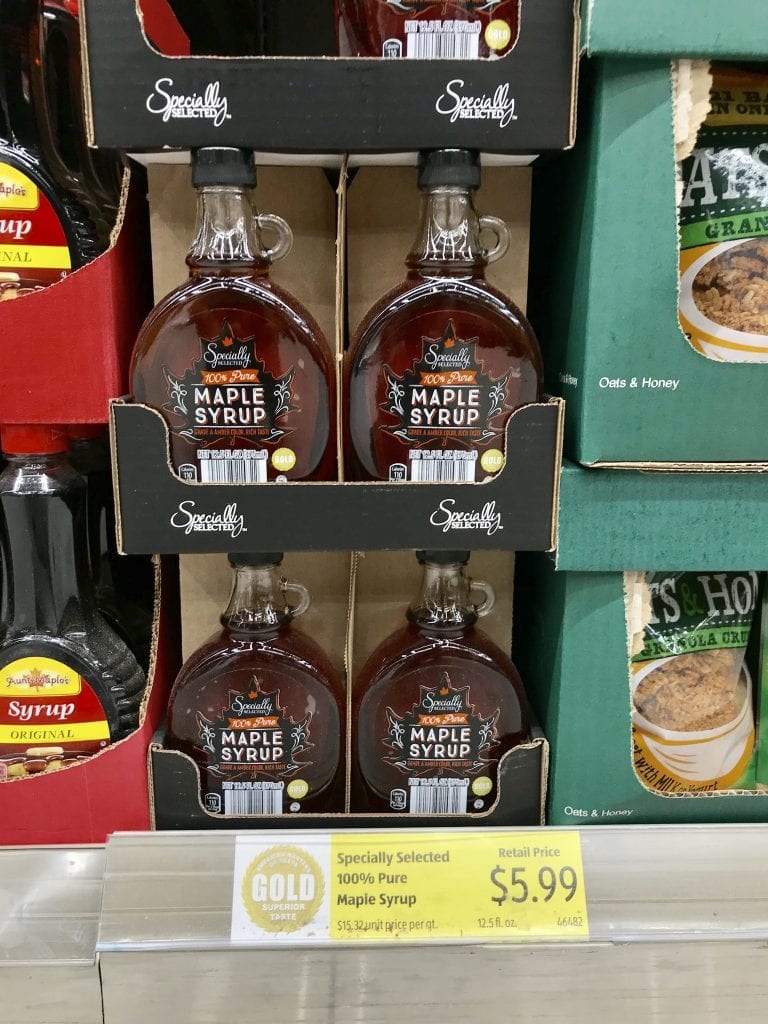 We don't have pancakes every morning at the campground, but we do indulge every few days. Aldi has a terrific pancake mix along with affordable real maple syrup. You can also stock up on bacon, sausage, and orange juice without busting the budget.
Campfire Treats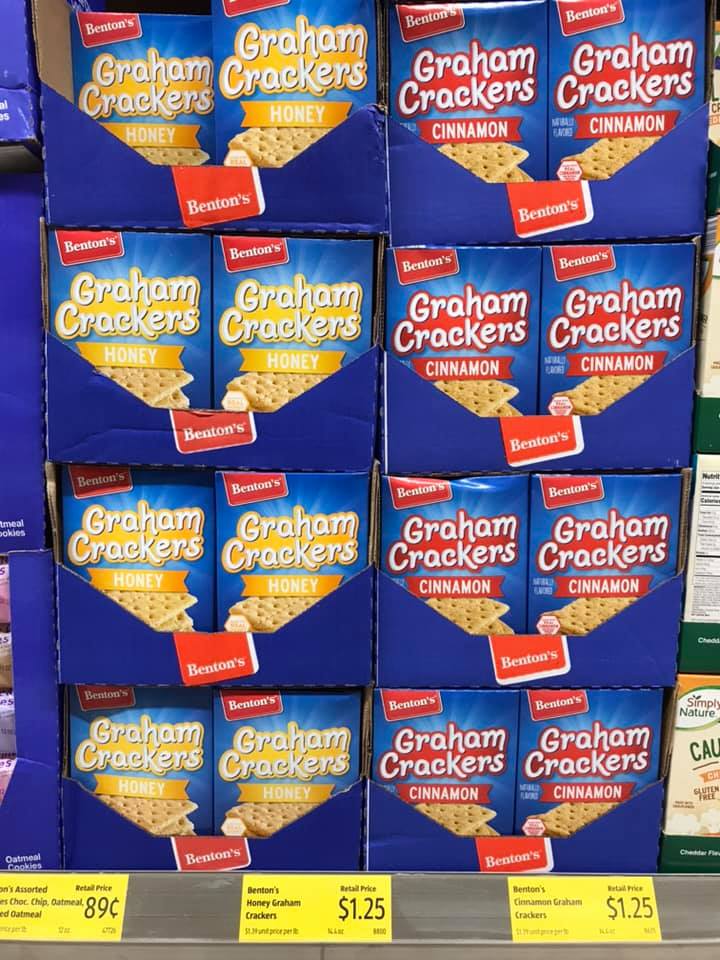 Aldi has everything you need for the classic s'mores fest around the campfire. Buy the house brand Choceur chocolate bars, the giant marshmallows, and the Benton's Graham Crackers. Looking for something a bit different? Track down the Funnel Cake mix that comes in a handy-dandy pitcher for pouring.
Seasonal Items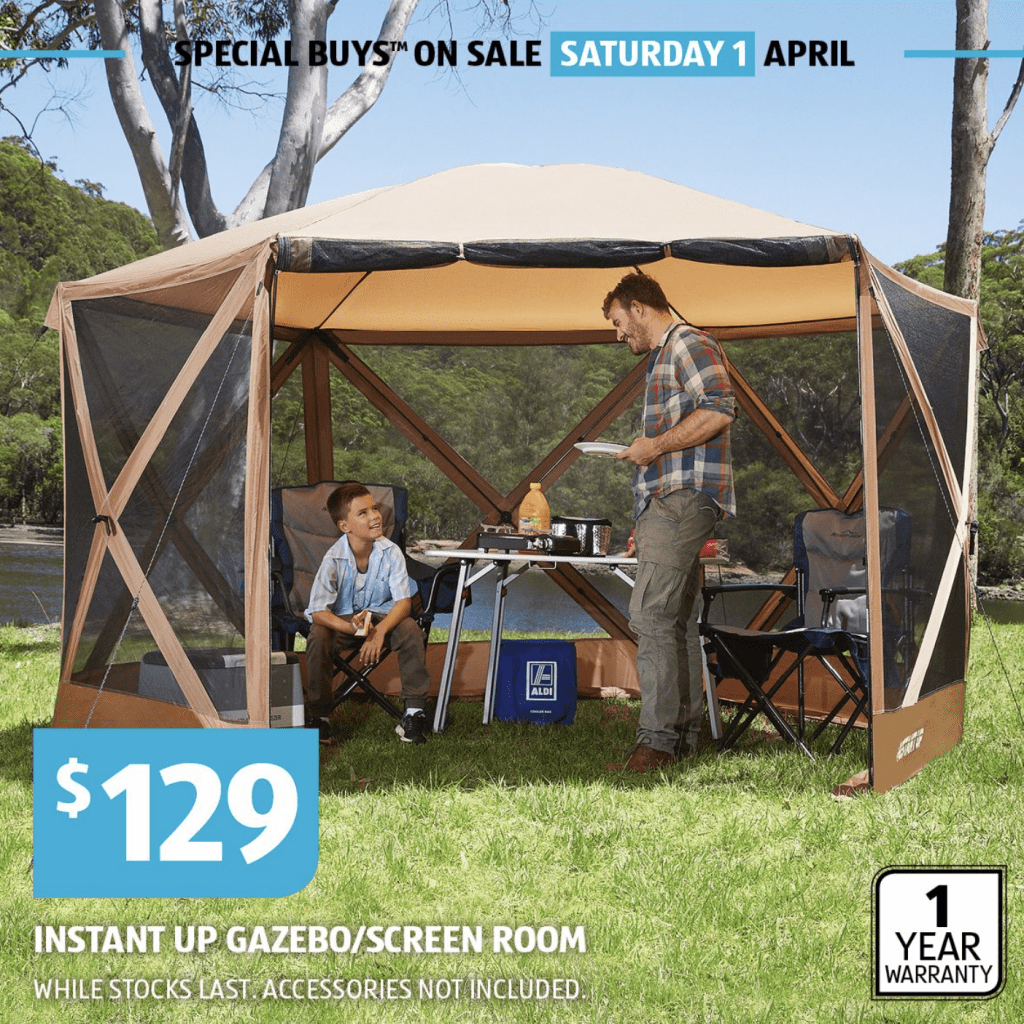 The real Aldi magic happens in the very dangerous non-food aisles. Aldi changes out their inventory constantly, and there are so many great camping items in the spring and summer. Keep your eyes peeled, because hot items go fast. Here are some hits from season's past…
Screen shelter
folding hammock
folding tables
caddies
laundry baskets and bags
rope lights
packing cubes
Have you found any other great camping finds at Aldi? Make sure you head over to our Facebook group and tell all the Aldi fans what they need to run out and get!
See you at the Campground,
Stephanie
Podcast: Play in new window | Download