Looking for the friendliest RV group on Facebook? Look no further than our RV Atlas Facebook group. Thanks to our "no cranks allowed" policy and our 7,364 awesome members, our Facebook group is a great place to get advice, share successes, and celebrate all things RVing. We are excited to celebrate the members and posts that made the group what it was for 2019.
If you're not already a member, joining is easy. The group is set to private, but to join, just follow this link and request to join. You'll be asked to answer a couple of easy questions, which just verify that you are an actual human.
How do we keep our group so friendly? Honestly, we just nip the negativity in the bud whenever we see it. So, play nice! This group is here to help members support one another. No need to get snippy while discussing black tank maintenance or tow weights. We believe in this mission so much we state it right upfront: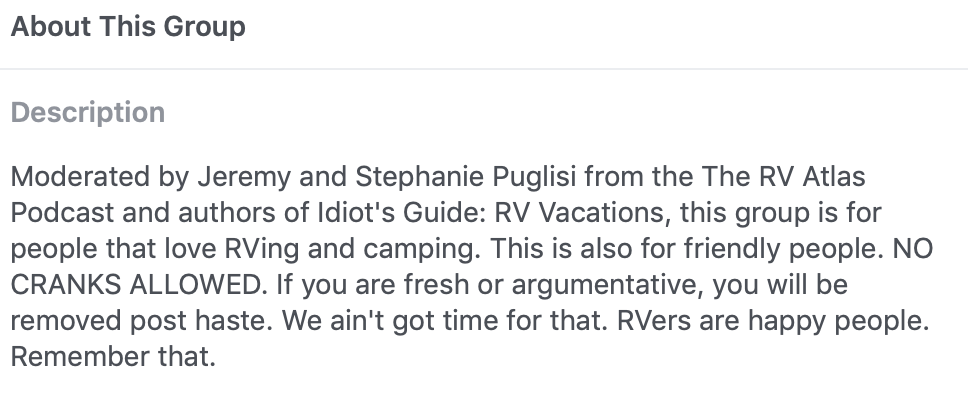 RV Atlas Facebook Group: Stats for 2019
Can you believe we started the year with just 2,573 members and ended the year with 6,666 active members (ones who like, comment, and post in the group)? The group has almost TRIPLED in size this year. Plus, the majority of our members are actively engaging.

How many posts did we have this year? 6,812 posts! We never would have guessed this! We thank our members for this, as they are the ones who keep the group buzzing.
Another fun stat–those 6,812 posts generated 74,859 comments! Again, this shows the interactive, conversational activity that is going on. We love it when we see people are who in a campground struggling with a problem hop on, ask for advice, and get it fixed almost immediately thanks to the wisdom and experience of the members.
The RV Atlas Facebook group had 212,165 reactions this year. You are showing each other the love, likes, and laughs!
When is the group the most active? Sunday evenings around 9 pm. We just imagine this is parents who finally get to get on social media after putting the kids to bed. We do it, too. After a busy weekend with the kids, it's nice to veg out.
RV Atlas Facebook Group: Top Members, States, and More!
We are so excited to share a shoutout to our top five contributing members. Facebook generates this data based both on original posts AND comments, which means these people are there, posting their own items, while also commenting on lots of other people's posts.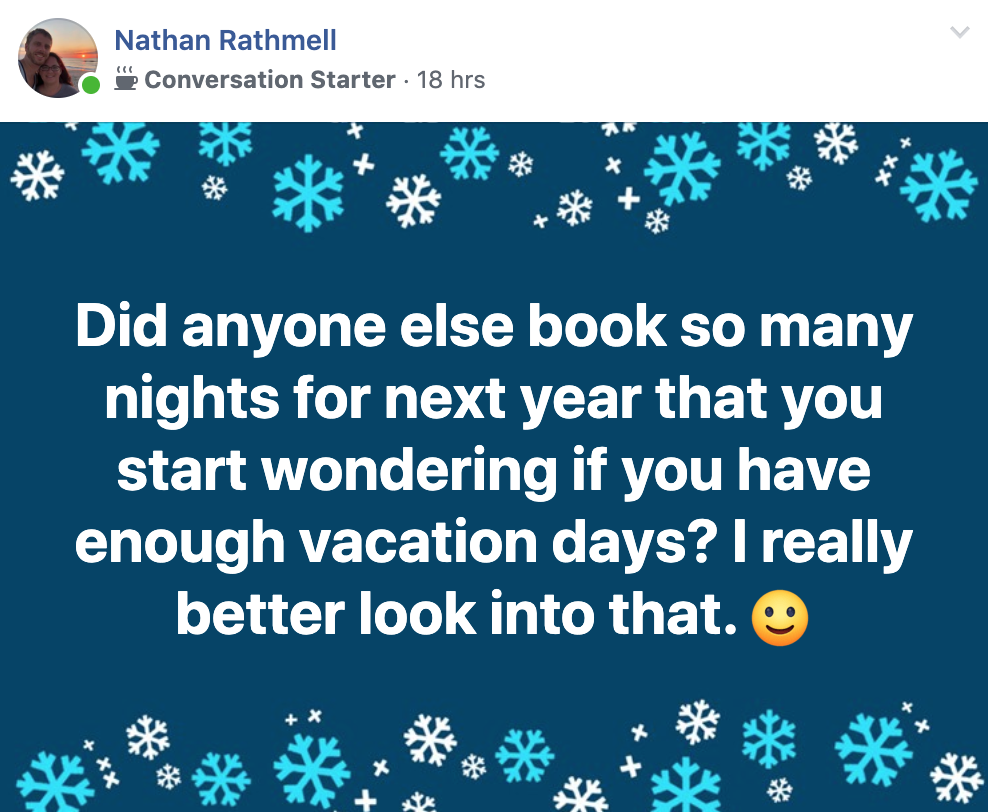 Who made the top five for 2019?
Nathan Rathmell
Shannon Murphy Minner
Cheryl Wine
Rex Deaver
Justin Brammer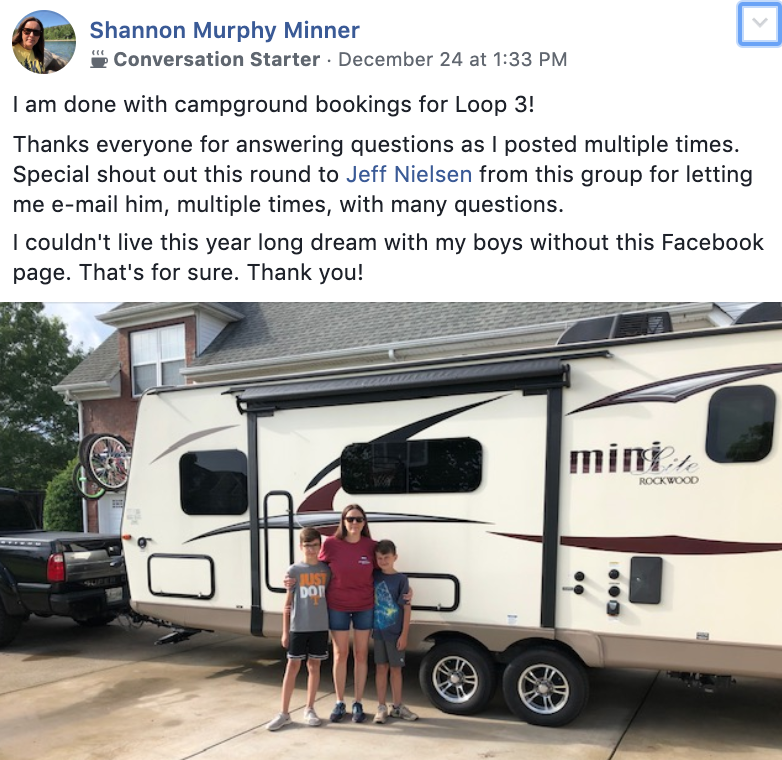 We feel like we know all of these people so well, whether or not we've ever met them in person! We really appreciate their support for the group. They ask questions, offer advice, share their travels, and roll out the virtual welcome mat for new members.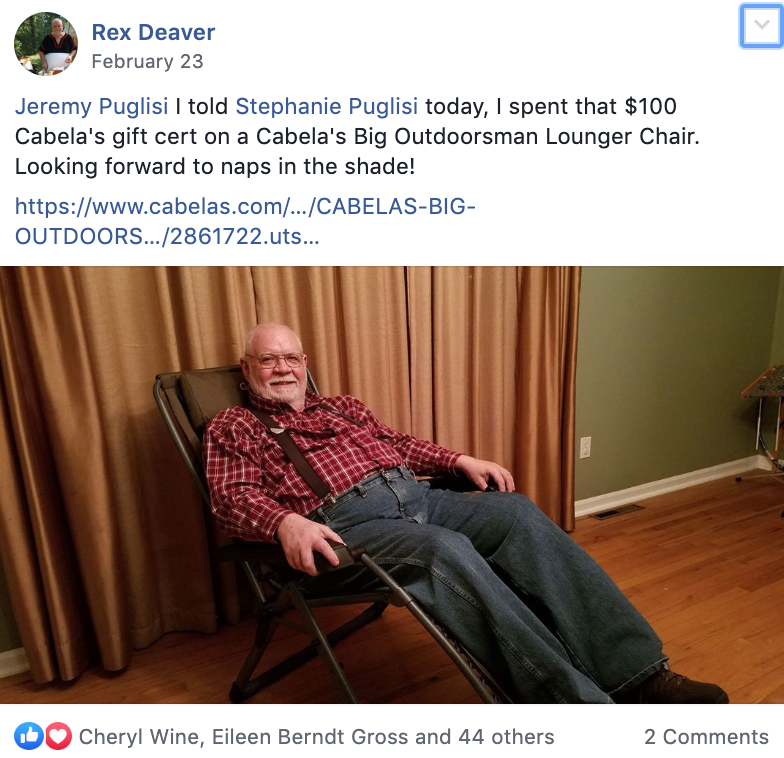 So, where do our members come from? Here's a list of the most active states:
New York
Florida
Texas
Arizona
Pennsylvania
We were surprised to see the list didn't totally align with state populations…where are our California people?!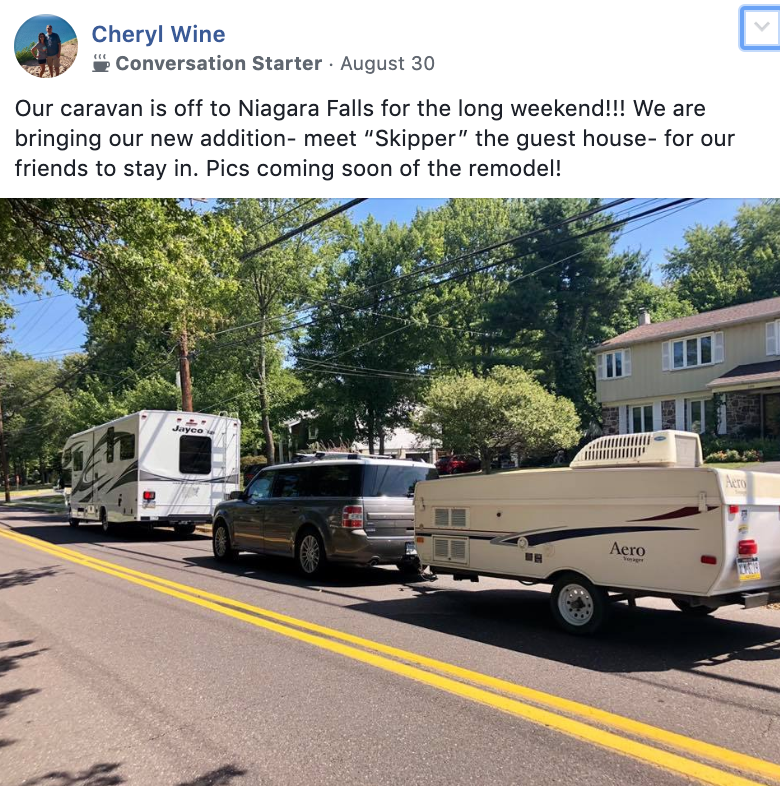 If you've like to hear more about our RV Atlas Facebook group, click play on the media player above or look for the RV Atlas wherever you find your favorite podcasts.
RV Atlas Facebook Group: Most Popular Posts
Another fun piece of data that Facebook compiles for us is the most popular posts–the only bad thing is that it is only for the last 28 days. However, this truly represents the gamut of posts typically found in the group.
1. The "Political Watch Party" Post: Ooops! So, we learned the hard way that members could host Facebook watch parties…and the first person who decided to host one chose to do so from a political event. This, of course, set off a flurry of comments from members who were confused about why this was being done on an RVing group and from those who supported or didn't support the political views being shown. We had to shut it down, and needless to say, we've now fixed this feature. We then posted a reminder that this group is meant to be "completely, absolutely, one thousand percent NON POLITICAL" and requested members respond with cute cat pictures to hack the Facebook algorithm and generate more traffic to this important post. If this isn't 2019 in a nutshell, we don't know what is!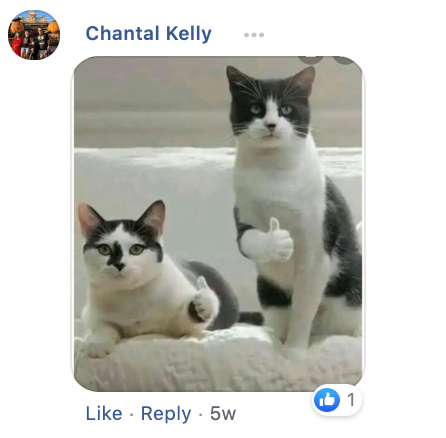 2. The "I Suck at Relaxing" Post: Taylor Flugge generated a lot of buzz with her post about how she wants to relax at the campground but doesn't know how to since she's a little Type A. Luckily, our members were there to share TONS of advice, from pure relaxation tips to activities for channeling the "Type A" tendencies into something more fun.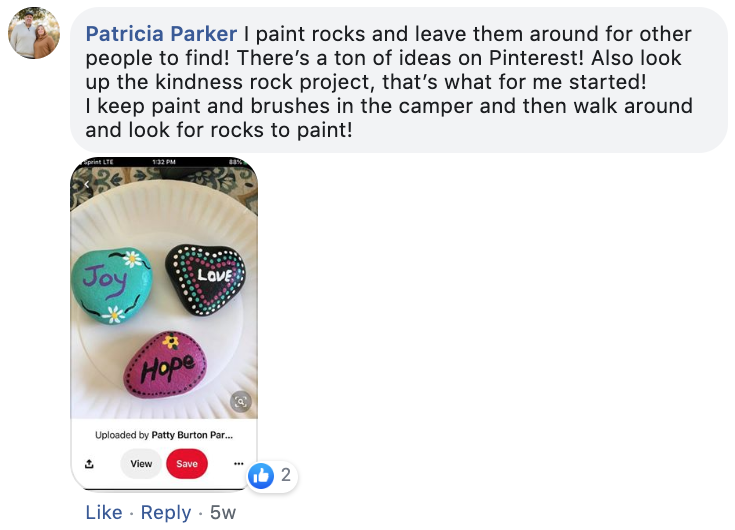 3. The "My favorite campground I visited in 2019 was _________ because ___________" post. We loved seeing where everyone went this year! We heard recommendations ranging from New York state to Gulf Shores to Iowa.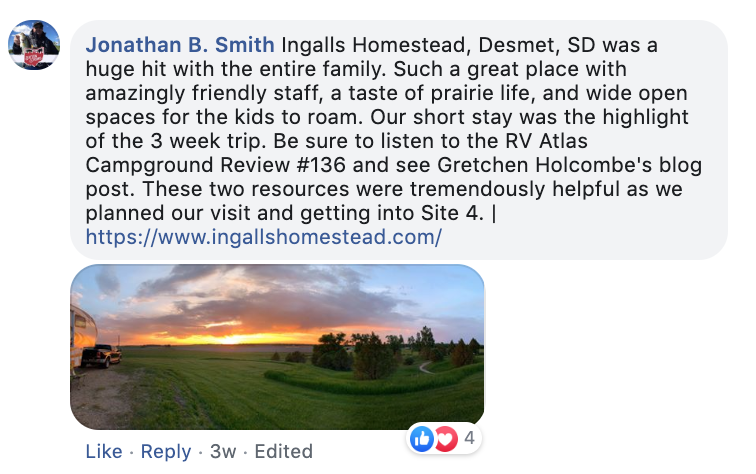 4. The "Christmas camper village" post. One of our favorite holiday traditions is the annual roundup of RV holiday ornaments and decorations. Melissa Mast's post was full of Christmas camper cheer!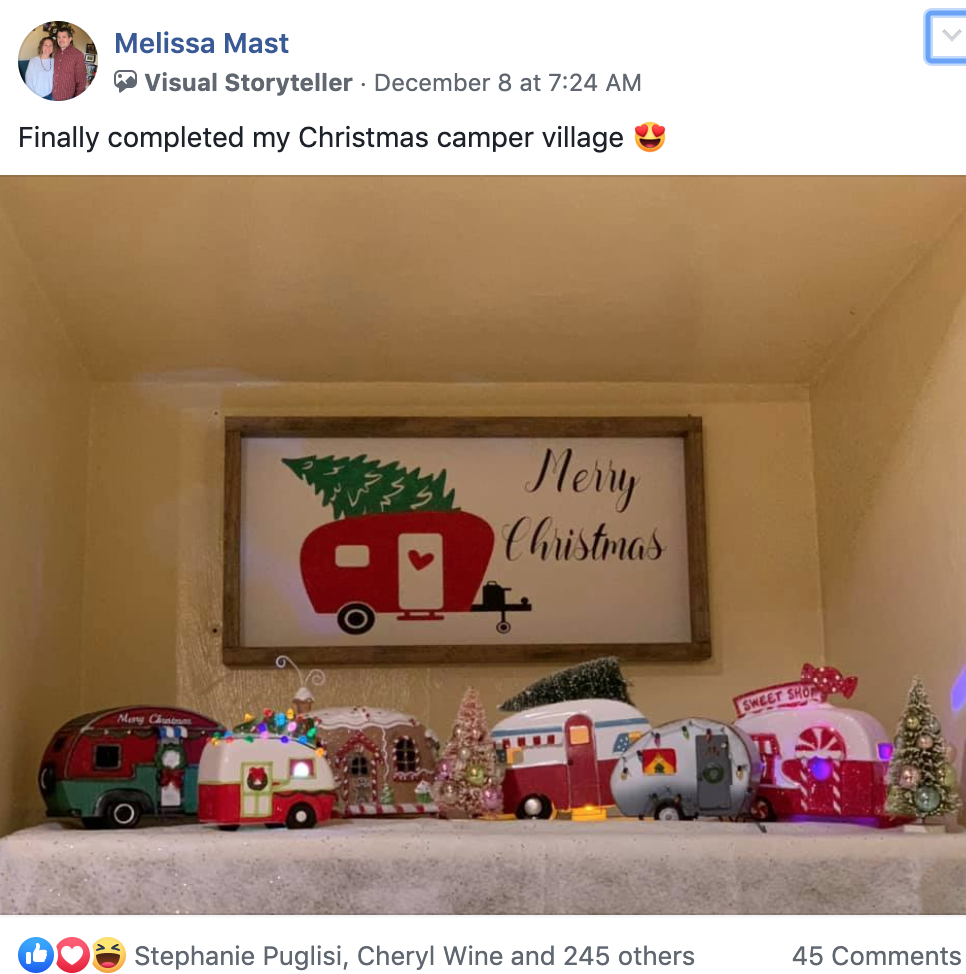 5. The "Tesla Cybertruck" post. John Menehee shared the big reveal of Tesla's new pickup truck, the Cybertruck, which generated a lot of buzz from those who loved it and those who hate it and those who wondered what in the heck it was. Do you think we'll see these at the campground soon?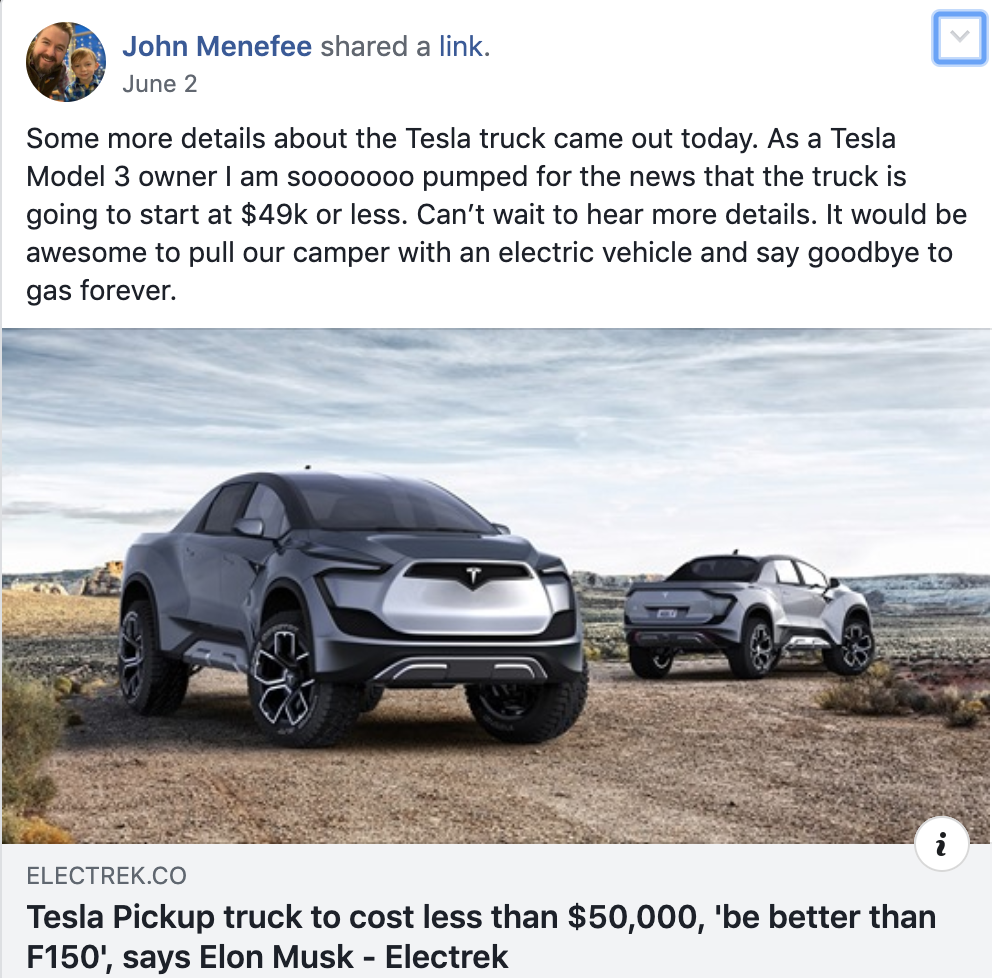 Thanks, Everyone!
We love that the RV Atlas Facebook group is like our digital campfire, and we thank you for gathering around the campfire with us! As Justin said in the post below, "Camping and camping people are the best." We are so happy that you all are our camping people!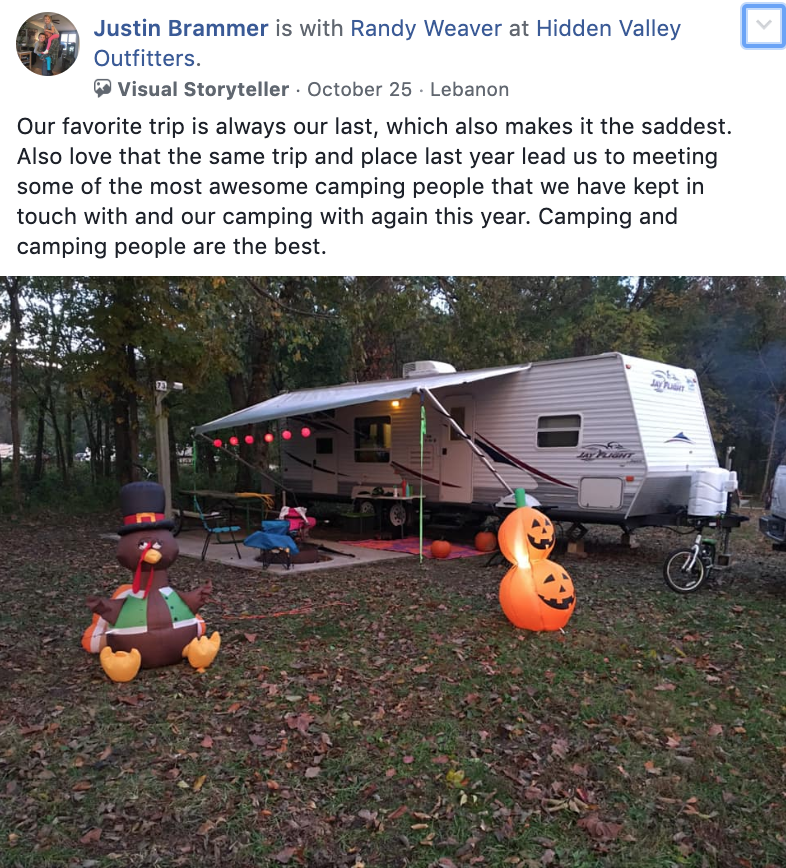 See you at the campground,
Jeremy + Stephanie
Podcast: Play in new window | Download