During the COVID-19 pandemic, most campgrounds and RV parks closed, just as much of America did. What was it like to suddenly shut down, just as prime camping season was about to start? Erin and Dan Thiem, from Inn Town Campground, are here to tell us how their campground handled the global pandemic.
You might remember Dan and Erin from this episode, where they shared tips for campground owners. We also reviewed Inn Town Campground on the show. Their gorgeous park is located in Nevada City, California. They offer RV sites, glamping tents, tent sites, and RV rentals. They like to say they offer all of the beauty of a state park with all of the amenities of a private campground.
If you'd like to hear more about how one campground handled the global pandemic, click "play" on the media player above or look for The RV Atlas wherever you find your favorite podcasts.
Inn Town Campground Shuts Down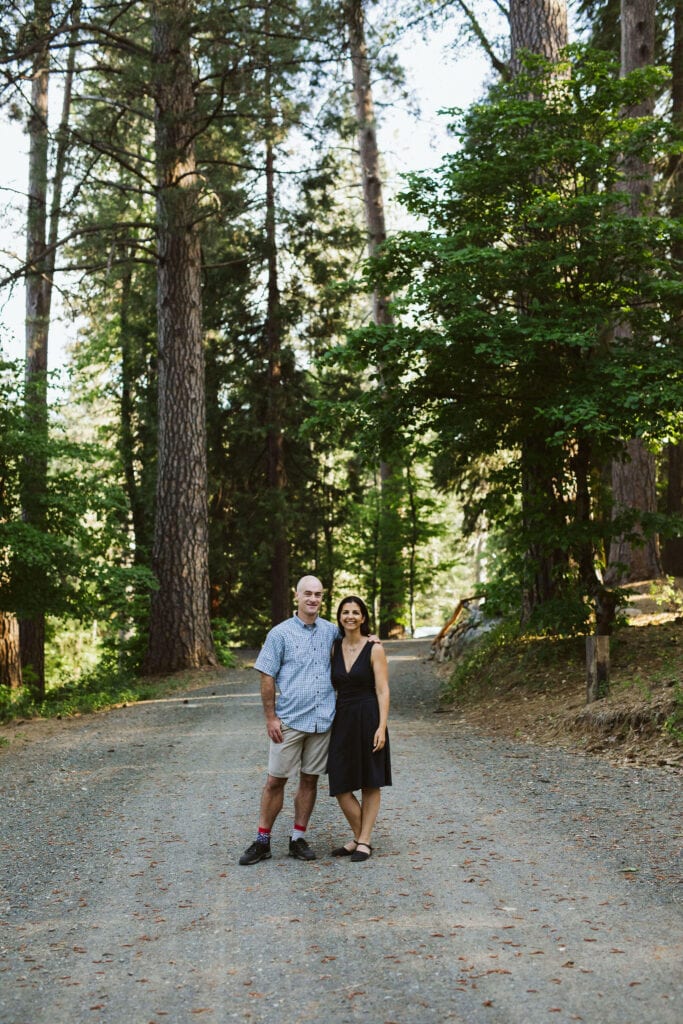 Like many parks, Inn Town Campground is a seasonal business. During a normal spring, Erin and Dan would be gearing up for the summer season. They would be welcoming campers whenever the weather was nice, knowing that the boom would be just around the corner.
In mid-March, Dan and Erin were readying the park, setting up their glamping tents, and doing the normal spring maintenance. They had one really busy weekend, with a full house. Then, the call was made that the park would have to close just three days later.
Dan says the feeling was indescribable. It was unnerving to face so much uncertainty. There was no playbook for handling something like this.
Providing Minimal Services During the Shutdown
One bright spot was that the park was allowed to offer campsites to full-time RVers and to workers in the medical field who needed a place to stay. So, luckily, the park was not completely shut down during the pandemic. They also were allowed to keep their dump station open. As one of the only ones in the area, this provided a useful service.
Erin and Dan received messages of appreciation, which gave them a glimmer of light in this dark period.
This minimal amount of business did keep a small amount of income coming in. If nothing else, it provided a purpose for Erin and Dan, which was a grounding experience at a time when it felt good to have something–anything–to do that felt normal.
Reopening the Inn Town Campground
During the partial closure, Erin and Dan never really knew when they would be allowed to fully reopen. The state was not giving those details. Despite the uncertainty, Erin and Dan created a plan for reopening safely, so they could hit the ground running when word finally came.
And, the word finally did come! Inn Town Campground was allowed to reopen!
During the shutdown, Erin and Dan quit taking new reservations since they did not know when they would reopen. There were a few on the books, however, that had been scheduled before the pandemic began. Once Inn Town Campground received the official call that they could open up, they did a soft reopening with just the few campers who already had reservations.
After seeing how that soft reopening went, Erin and Dan put out the official word on social media that the gates were fully reopen…and their camping community enthusiastically responded. As soon as they opened up reservations on Monday morning, the phone calls and emails began buzzing! They will never forget this moment.
It was a full-circle moment for Erin and Dan. They built this campground for the community, and to have that community of campers finally returning was pure joy.
Precautions Taken by Inn Town Campground
How will Inn Town Campground look different now that they are open in the middle of a global pandemic? Unfortunately, the beautiful communal spaces will stay closed this summer. They have a space called The Commons, which encourages social gatherings, as does their communal fire pit… and obviously, social gatherings are currently nixed. Erin and Dan just found out that they can reopen their pool.
They are sad to see some of these limitations…maybe "wistful" would be a better word. But they understand why it is necessary, and wish they could return to normal, like we all do.
Luckily, some things never change. Greeting the happy campers is still a wonderful experience. Dan is even enjoying doing the little chores that give him purpose each day, like fixing leaky faucets and more. Their heart is in this business.
Seeing people enjoying the campground they built is Erin's favorite thing about operating Inn Town Campground. For Dan, the thrill of seeing where each day takes him is his favorite part. They are both thrilled to be having these experiences once again.
We want to thank Dan and Erin for giving us this behind-the-scenes peek at how their campground handled a global pandemic! If you'd like to check out Inn Town Campground, be sure to visit their website or follow them on Instagram.
If you can get out to California for some camping, Inn Town Campground should be tops on your list!
See You at the Campground,
Stephanie + Jeremy
Podcast: Play in new window | Download