On this week's episode of the RV Family Travel Atlas podcast, we are talking about finding a 5-star RV dealership. Choosing to buy from a reputable RV dealer will affect so many aspects of your RV experience. Yet many buyers look no farther than the price tag when deciding where to make the purchase.
We've talked to hundreds of RVers with both positive and negative RV dealership experiences. We have also met with hundreds of dealers, many of whom are doing it right. On this episode, we discuss eight signs of a 5-star RV dealership.
Plus we talk to Josh Winters, a guy with his own track record of serving happy campers for many years. Josh Winters works at Haylett RV in Coldwater, Michigan. This family-run dealership is a great example of a place that is doing it right.
Segment One: 8 Tips for Finding a 5-Star RV Dealership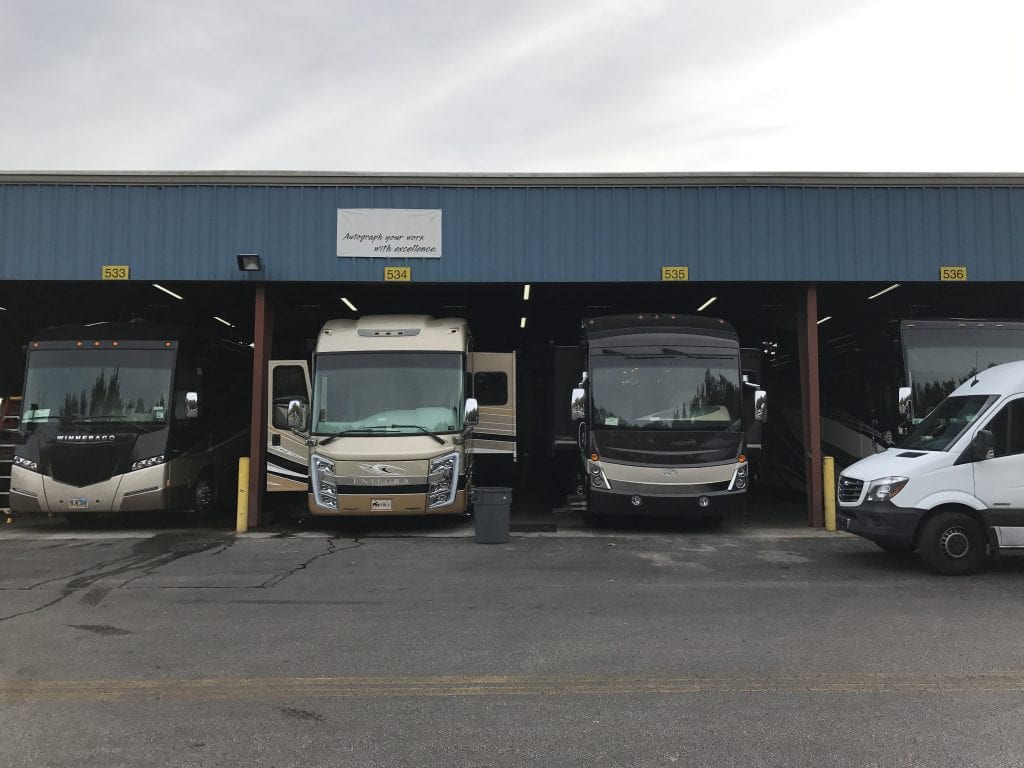 Let's face it, there are a lot of lousy RV dealerships out there. Unfortunately, in the race to find the lowest possible rig price, many people choose to buy from dealers who do not have a track record of great customer service and outstanding RV repair. Know in advance that the lowest price is not usually synonymous with the best reputation. Only you can decide if the savings are worth it.
Here are our eight questions to ask when deciding whether an RV dealership is worth your business. Make sure to listen to Episode #172: 8 Tips for Finding a 5-Star RV Dealership to hear us discuss each of these questions.
Do they have accurate online inventory, information, and resources?
Do they have online reviews, or are they avoiding an online presence?
Is there a modern, fully-staffed service center?
Do they listen to what you want or try to sell you what they have?
Is there any evidence at all that they RV themselves?
Do they offer educational seminars and events?
Do they create a community of RVers and engage with previous customers?
Is there an attractive, well-stocked camp store?
In this segment, we also chat about the phenomenon of "pop-up" RV dealerships or wholesalers. Buyers should do some serious research in advance to make sure they have a plan for getting their rig serviced if buying from one of these dealers.
Segment Two: An Interview with Josh Winters of Haylett RV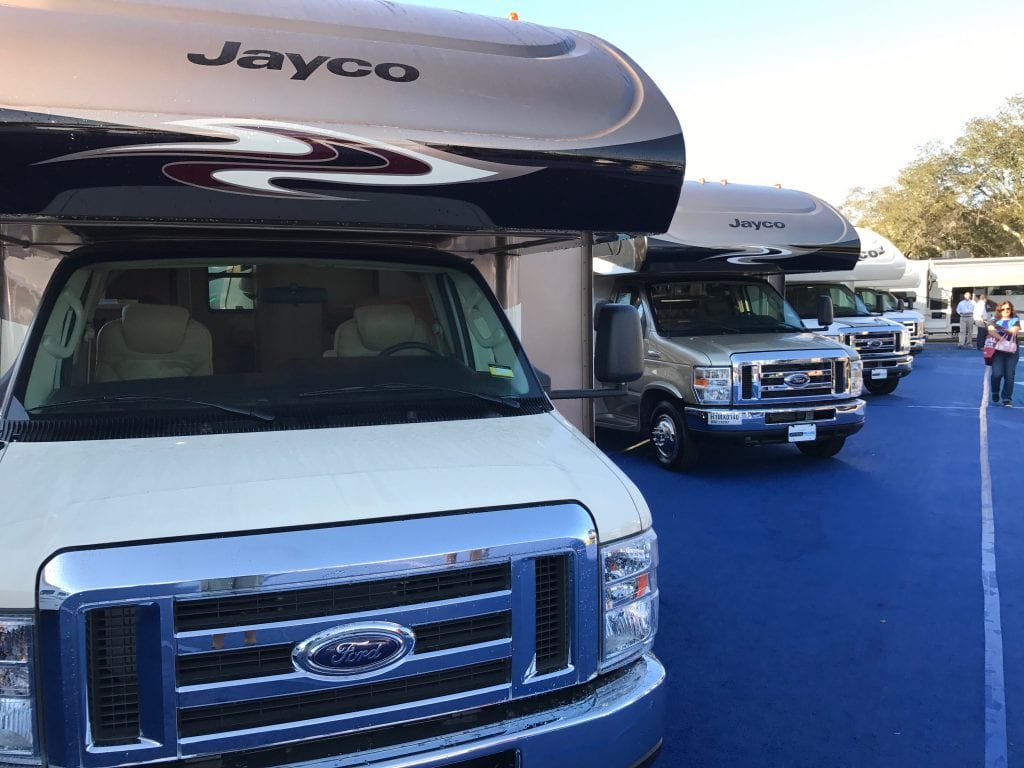 We've never personally bought an RV from Haylett RV, but we certainly know plenty of folks have had a positive experience there. In the second segment of this podcast episode, we talk to Josh about how Haylett RV became such a successful, family-owned RV dealership.
Most of our conversation centers on the customer experience, because ultimately that's what makes or breaks an RV dealership. Haylett's emphasizes the importance of every customer, saying that they sell one RV at a time. They look to make lifelong customers instead of maximizing the profit of an individual sale.
We also talk about servicing units. This is the single most disappointing part of many RVers experience with RV dealerships. The sad fact is that many RV dealerships cannot efficiently service the RVs that they sell. And since this is a problem throughout the industry, it is even more important to find a dealer that is tackling the issue head on and improving their service center.
We wrap up the interview with a chat about what the future and ways even a successful RV dealership can improve. Right now it's all about education, service, and technology. RV dealers must be ready for the next generation of buyer. It's great to get an inside look at how Haylett RV is looking forward.
Other Topics Mentioned in this RVFTA Podcast Episode
RVFTA News Minute:
We discussed the recent decision of the Family Motor Coach Association (FMCA) to allow members with towable units into the membership club. After 53 years, this is a big move for the organization. You can read more about the developments and what to expect here and here.
RVFTA News Roundup:
What's the biggest of the big news in RVFTA land? This new, fancy website that we launched last week. We hope you enjoy better access to all our RVFTA and Campground of the Week content. Make sure you check out the Campground Reviews page and register to leave your own campground recommendation!
Thanks to Cabela's for giving away an awesome 60-quart Polar Cap Equalizer Cooler. We love this new two-tone color.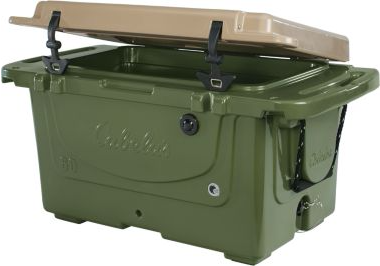 This 60-quart size has been perfect for transporting a weekend's worth of food to the campground for our family. If you have a seasonal site, or you store your camper away from home, this is a great peice of gear.
And a big thanks to Camp Casual for offering our listeners 20% off of EVERYTHING in the Camp Casual store. Finish your holiday shopping right this minute! Use code HOLIDAYRVFTA.
Don't forget to check out the RV Geeks YouTube video and blog post on the Acuva water filtration system that we talk about in this episode. We can't wait to get this filter installed in our own toy hauler, Buck.
See you at the campground!
Stephanie + Jeremy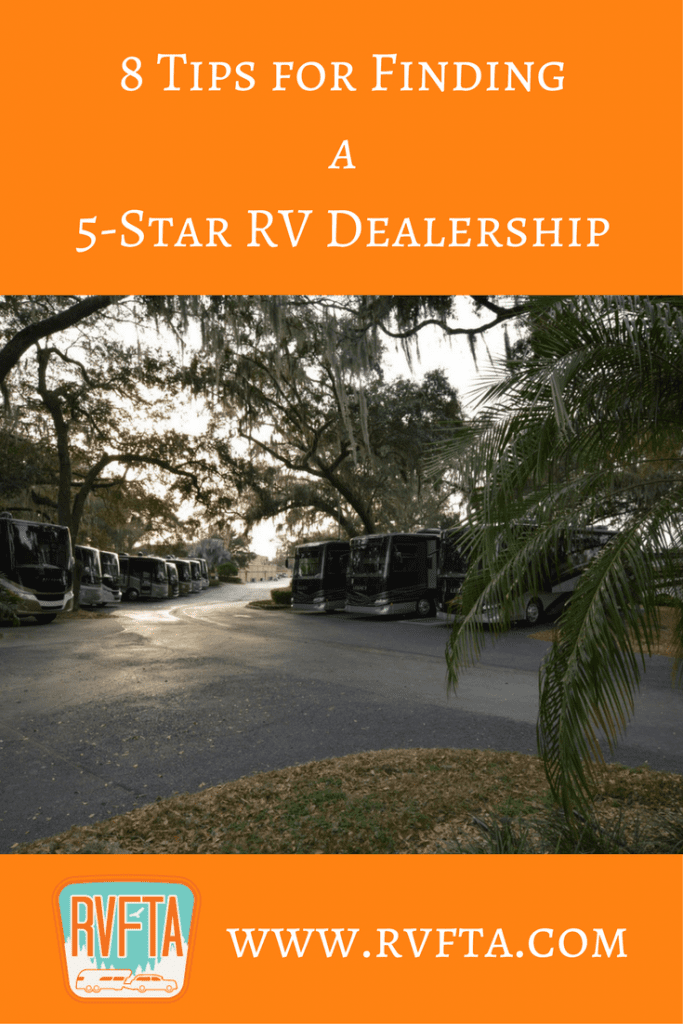 Podcast: Play in new window | Download