Last week we were excited to return to Jellystone Park Quarryville near Lancaster, Pennsylvania. We were supposed to be taking a big trip across Utah in a rental motorhome this summer, but like many of you, our plans had to change. Luckily, we have some great parks close to home and we were able to snag a cabin at this awesome campground. Since we shared our original review of the Jellystone Park Quarryville five years ago, it is certainly time for an update! Here are ten things we love about this campground.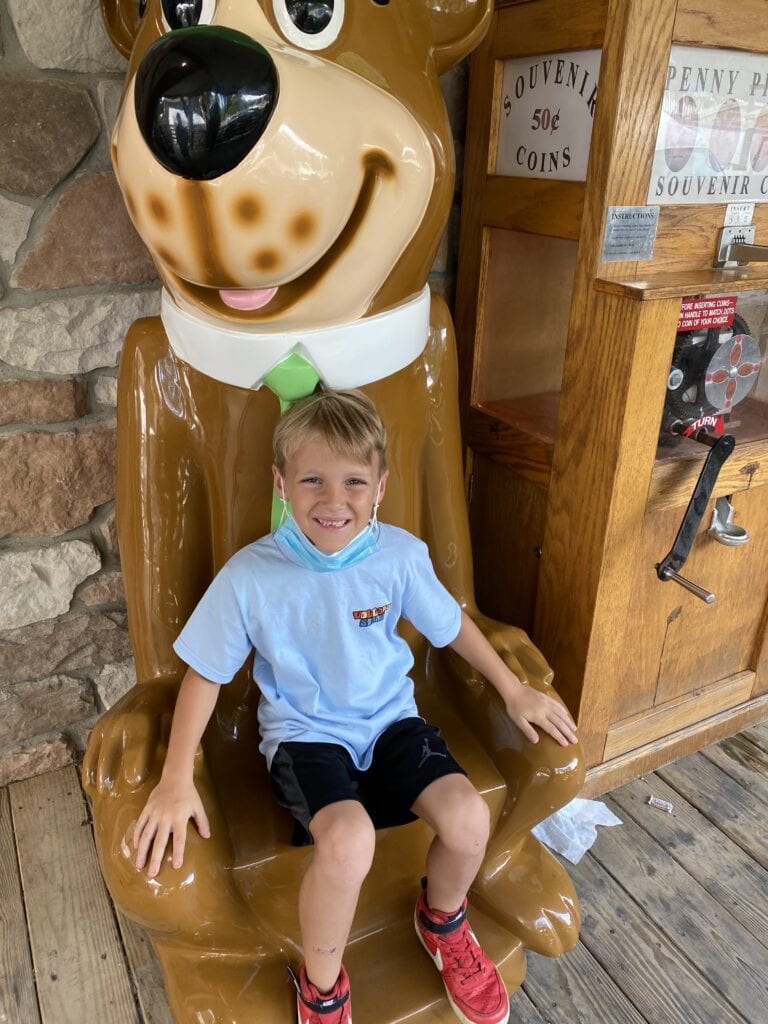 To hear more of our campground review of the Jellystone Park Quarryville, click play on the media player above or search for The RV Atlas wherever you find your favorite podcasts.
Very Nice RV Sites for Resort Campground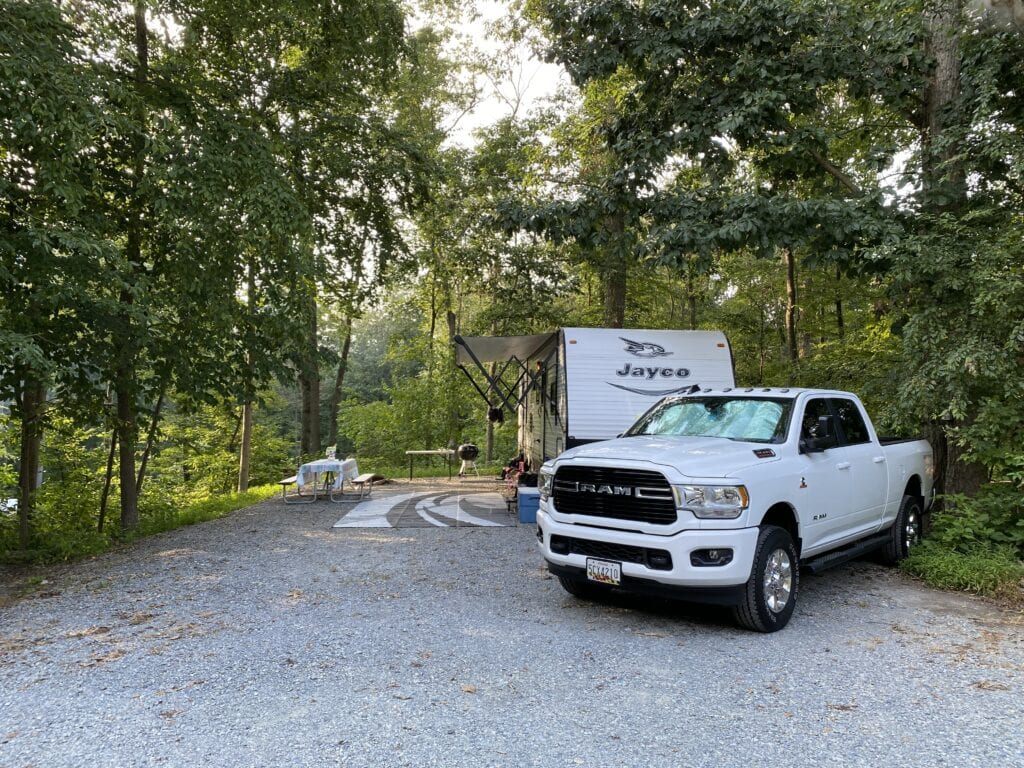 Some RV resort campgrounds pack in so many great amenities that they leave little room for great campsites. You might think of these as the "rack 'em and stack 'em" parks. However, the Jellystone Park Quarryville is not like that at all. During our visit five years ago, we had a nice, roomy site. Far bigger than many we've had at other private campgrounds.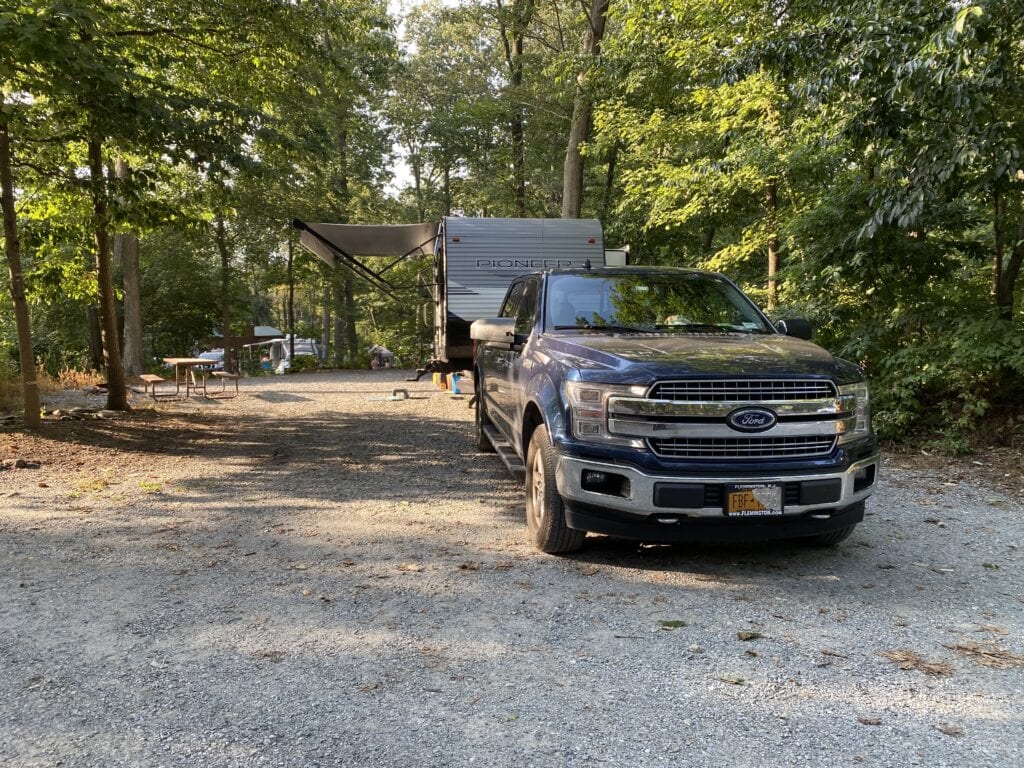 The Jellystone Park Quarryville doesn't just line spots along the roads. Instead, the roads meander and loop throughout the park, give each of them a little separation from neighboring sites. Plus, there's plenty of trees. Each site is really unique and well manicured.
Excellent Buddy Sites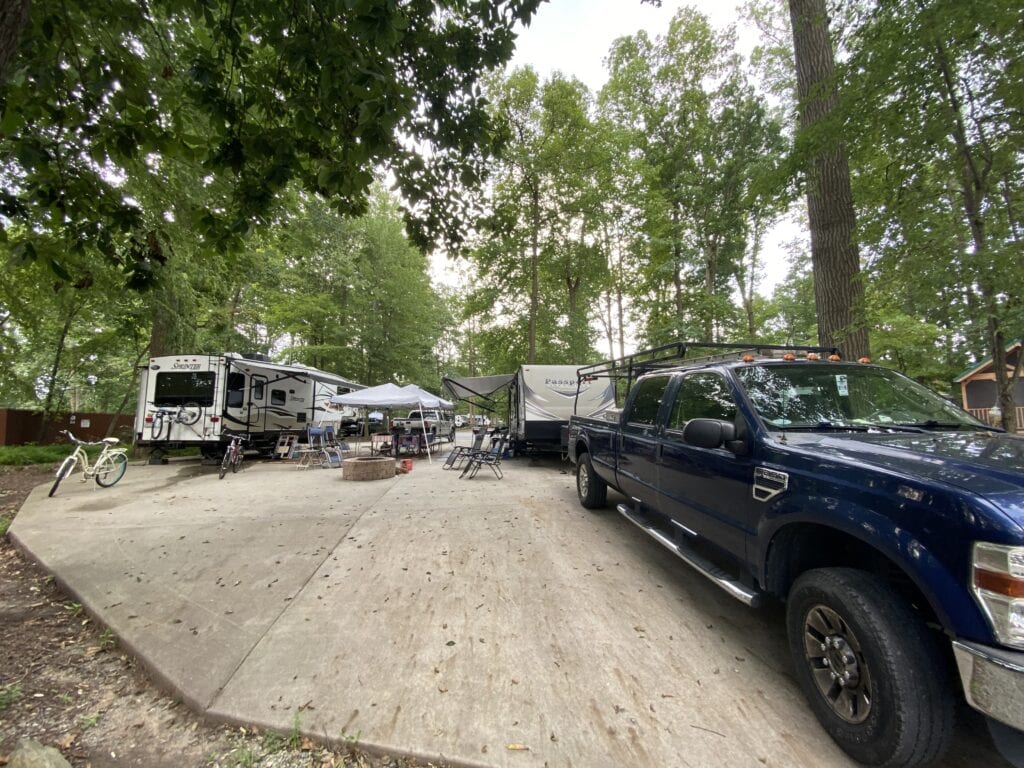 Buddy sites allow friends and family members to join their campsites together. The park puts the hookups on the sides, with the driveways coming in from alternating directions. Your trailer doors will face each other, and you have a common space in the middle.
The Jellystone Park Quarryville has some of the best buddy sites we have ever seen. They're huge! Just look at the picture above. This feature makes this Jellystone Park a great campground to enjoy with friends and family. We are really itching to come back here with friends next year and share one of these buddy sites,
Cabins Galore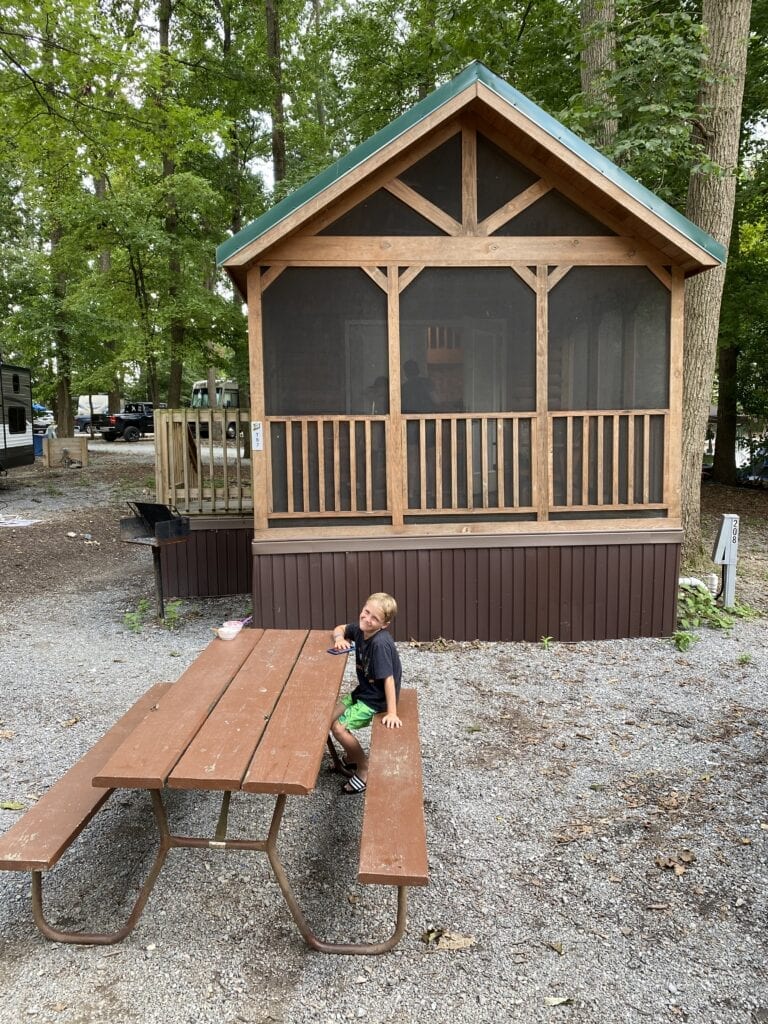 The Jellystone Park Quarryville makes it easy for traveling buddies to stay close to each other, thanks to the buddy sites and the cabins sprinkled throughout the park. Instead of isolating cabins to a single section, you'll find them mixed in with the RV sites. This is so nice when you are visiting with friends that don't own an RV.
For this trip, we enjoyed staying in a Pathfinder cabin. Though we really love our Jayco Eagle, it's really fun to stay in a cabin every now and then. Even if you are a non-RV owner, you can still enjoy this park.
Upper and Lower Pools and Hot Tub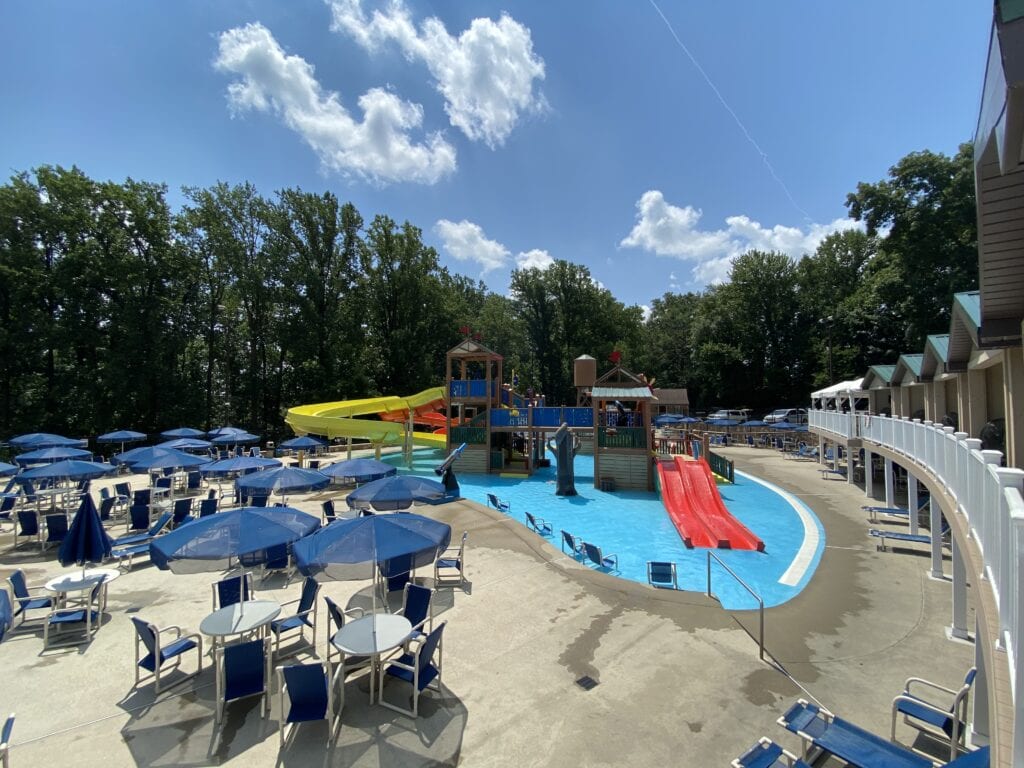 We've come to expect awesome amenities at Jellystone Parks, and Quarryville does not disappoint. There are two pool areas. You'll find fun interactive play areas and features, including basketball, volleyball, balancing pads, splash ground, water slides and more!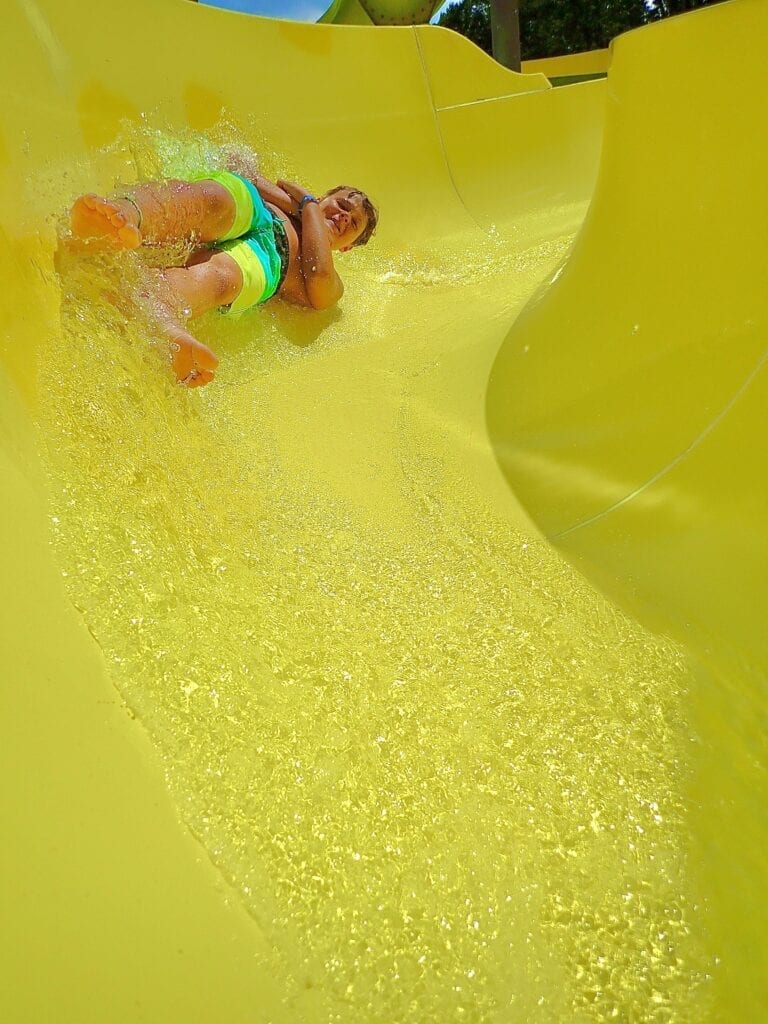 Of course, our family never passes up a good waterslide. We love that this park has different slides for different thrill levels. Dad even likes to get in on the waterslide fun when we hit a Jellystone Park.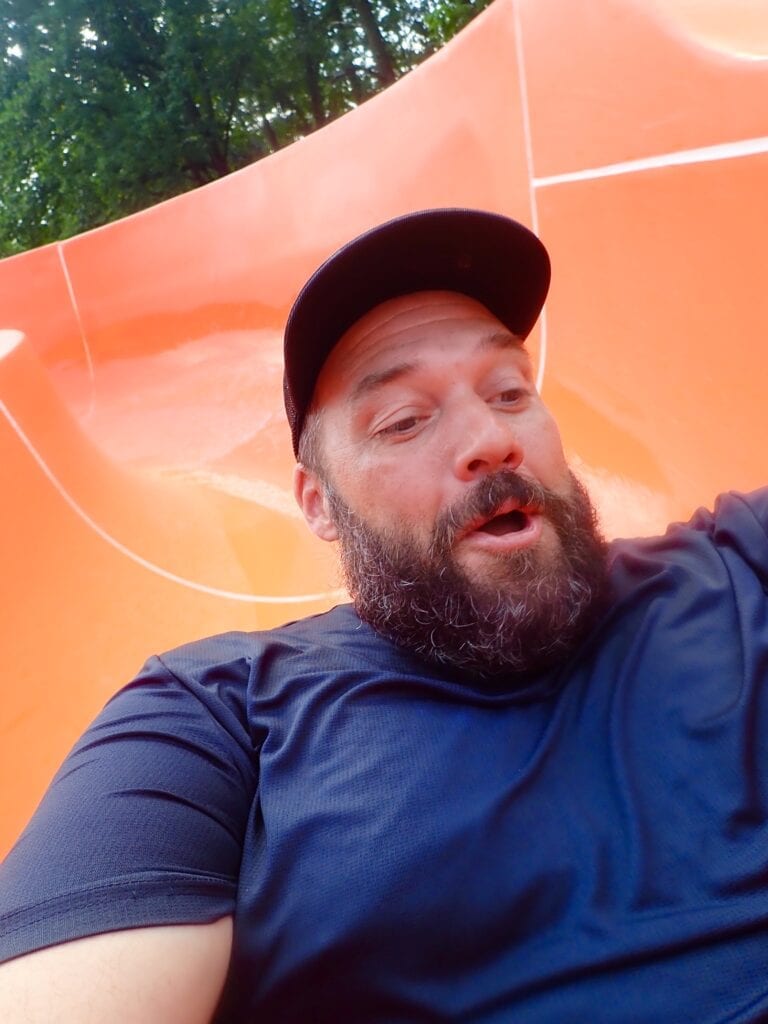 The hot tub is a feature we all love, of course. At this park, the hot tub is located near the upper pool, which is a quieter area. It's kind of a nice to escape away from the busier area. We compare this to the Jellystone Park Maryland. They also have two pools there–one of which is quiet and peaceful. The pools also make it easy for the adults to relax while the kids play, thanks to generous seating areas.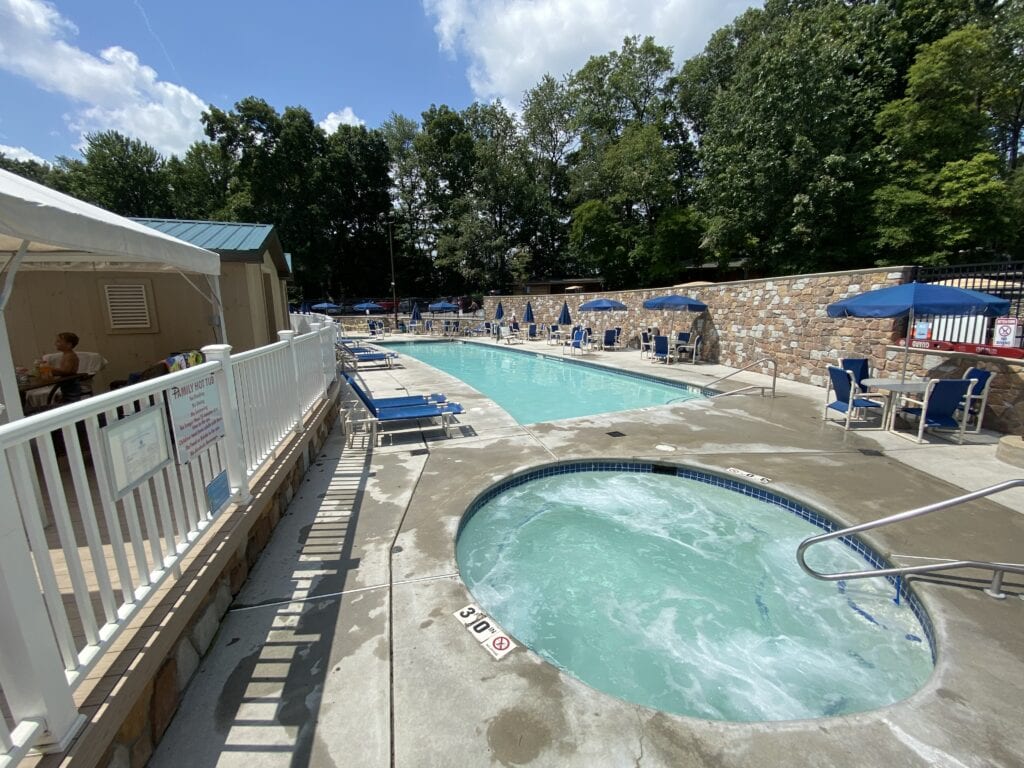 Cabana Splurges and other Splurges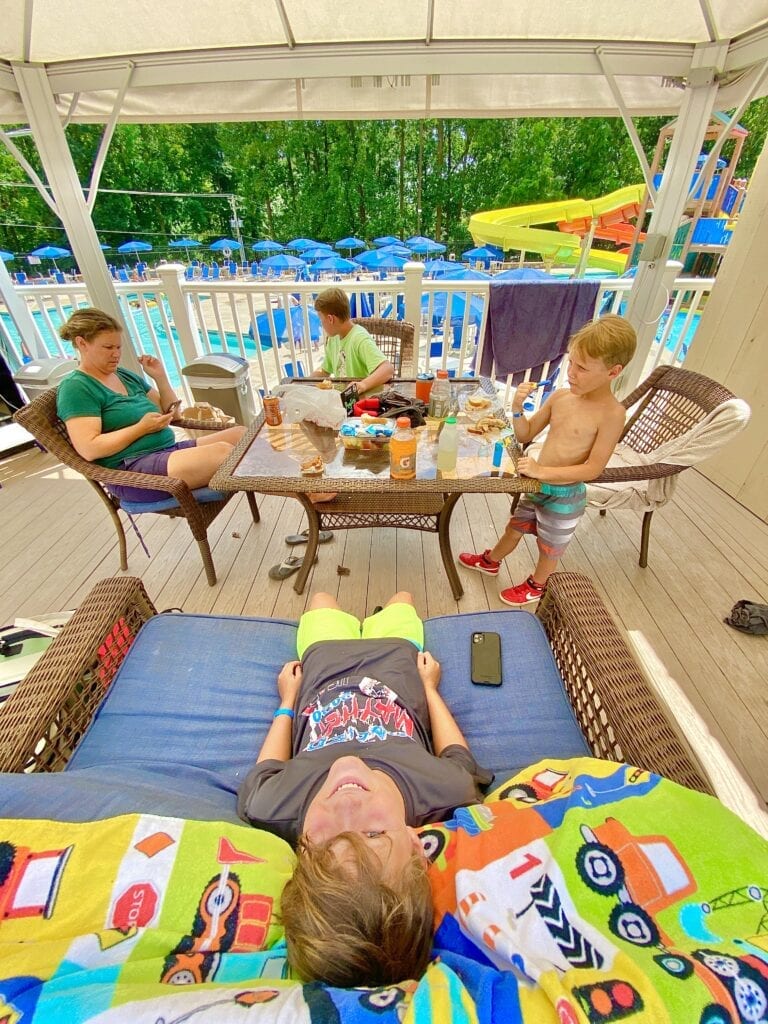 Even with all of the great amenities, there are some things that cost a little extra that are worth the splurge! As you can tell, we loved hanging out at the pool, so naturally, we decided it might be worth reserving a cabana.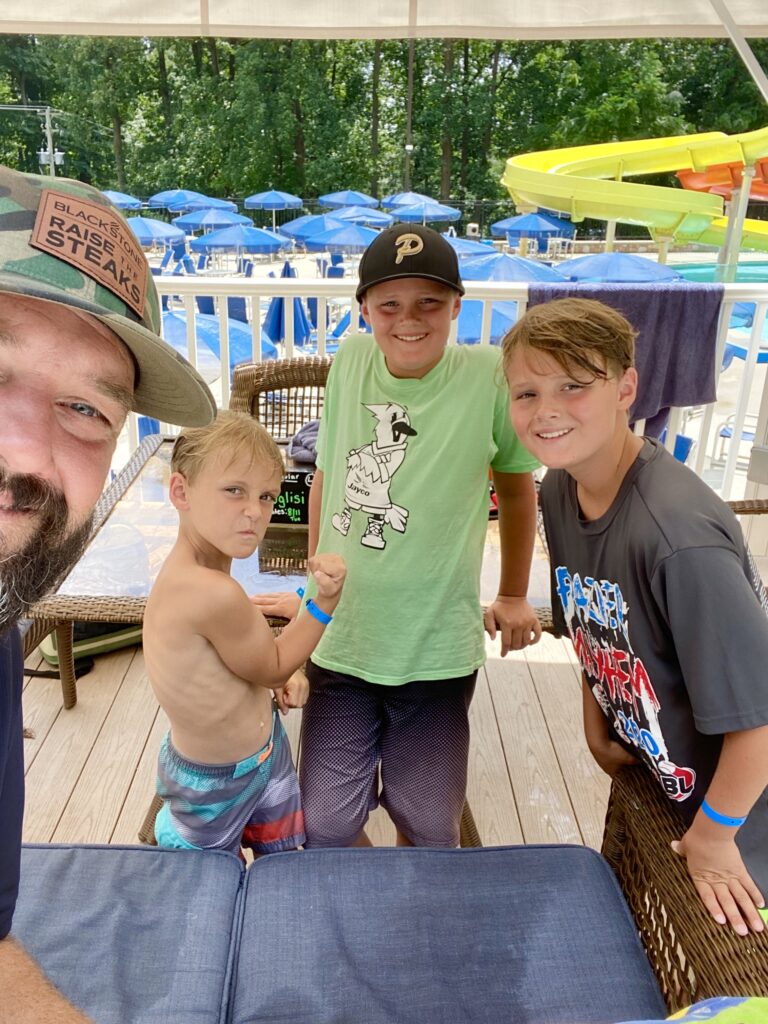 It nice to get out of the sun and have a shady place to enjoy some lunch. An unexpected plus was that we were able to stay in our cabana even when the pool areas were closed for cleaning due to the pandemic.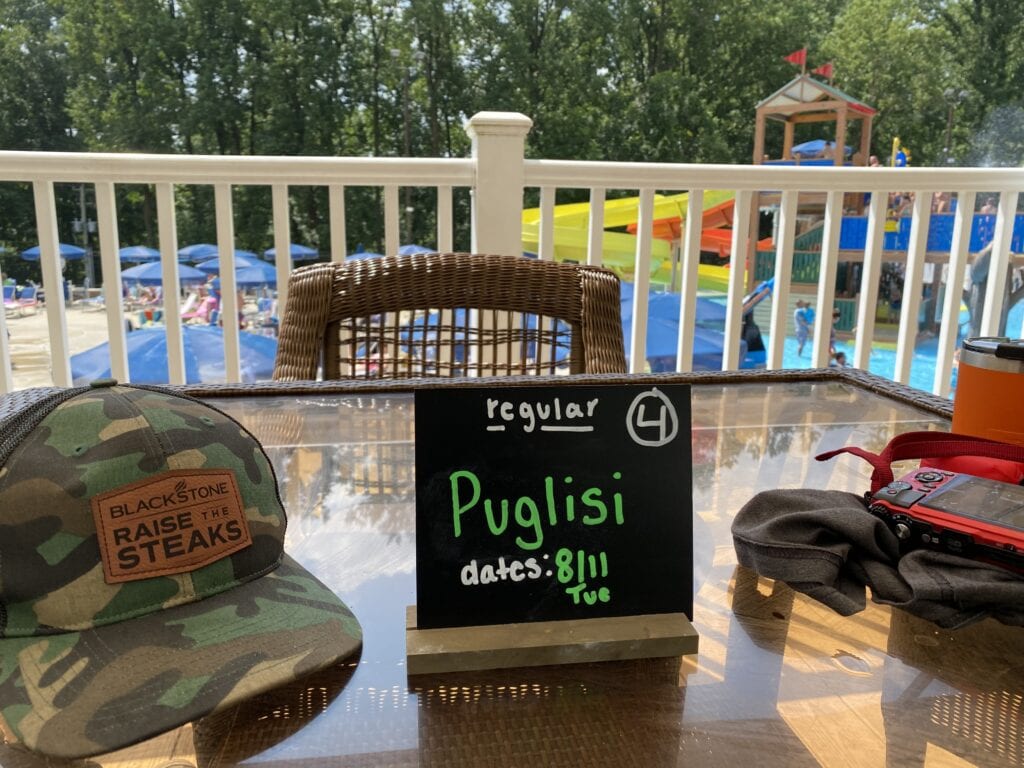 A golf cart rental is another worthwhile investment. This park is HUGE, so you will enjoy having wheels. Finally, we know they have hot tub rentals that they will bring to.your.campsites. Now, we've never been able to snag one for ourselves. Plan early because those things look awesome!
Amish Marketplace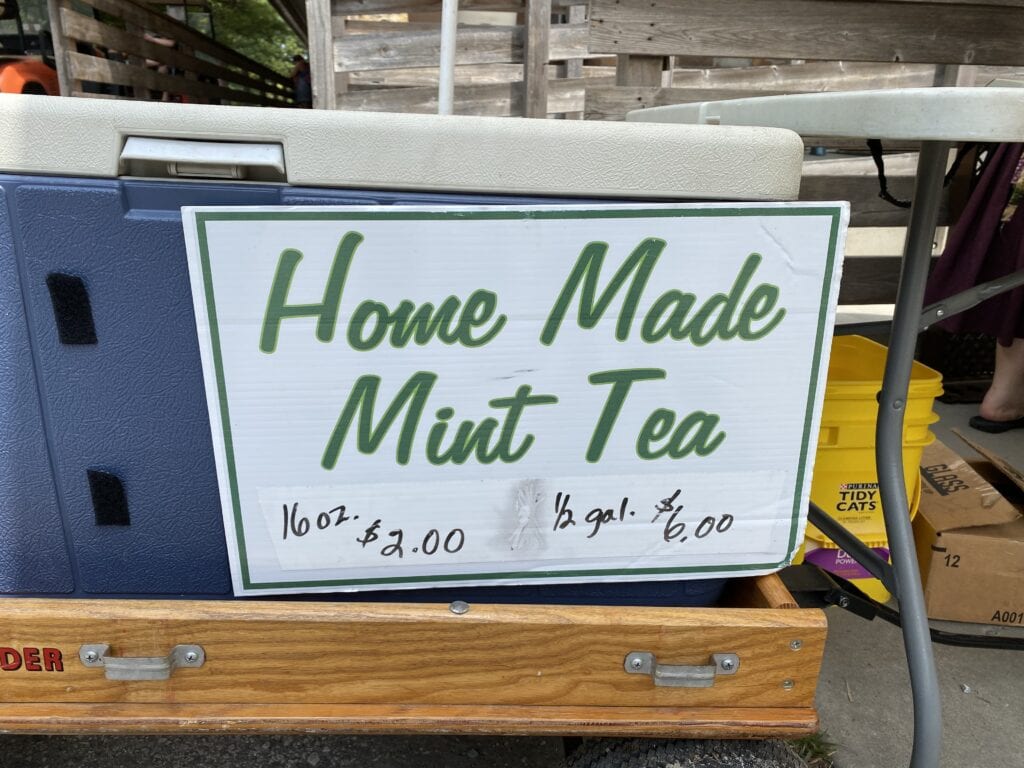 The Jellystone Park Quarryville is located in Lancaster, a well-known Amish region in Pennsylvania. A friendly family sets up a small marketplace at the park in the morning. They sell locally grown produce and handmade baked goods. They have the single best cinnamon buns (aside from possibly the ones at Old Mill Stream) that Stephanie has ever had!
Mini Golf is FREE!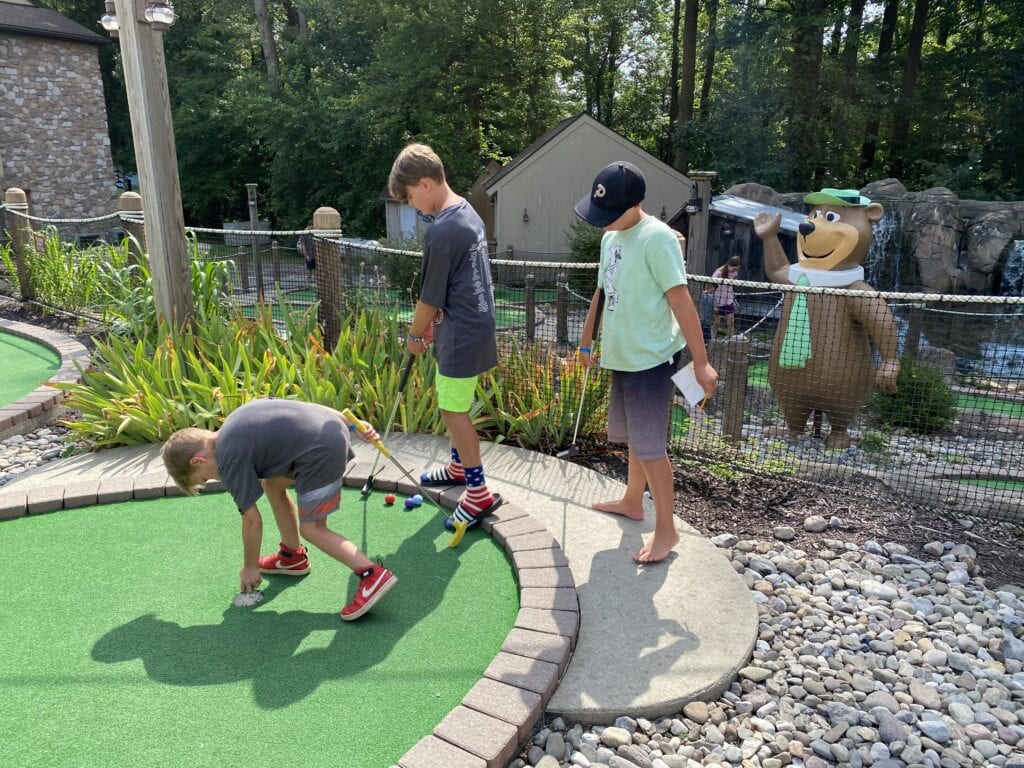 At many campgrounds, they charge for activities like mini golf. We love that it is included here, so you don't have to drop $15-20 each time your kids want to play. Plus, they have a really nice course. We also liked the hand and equipment sanitizing station that was set up at the entrance to the course.
Premiere Laser Tag Facilities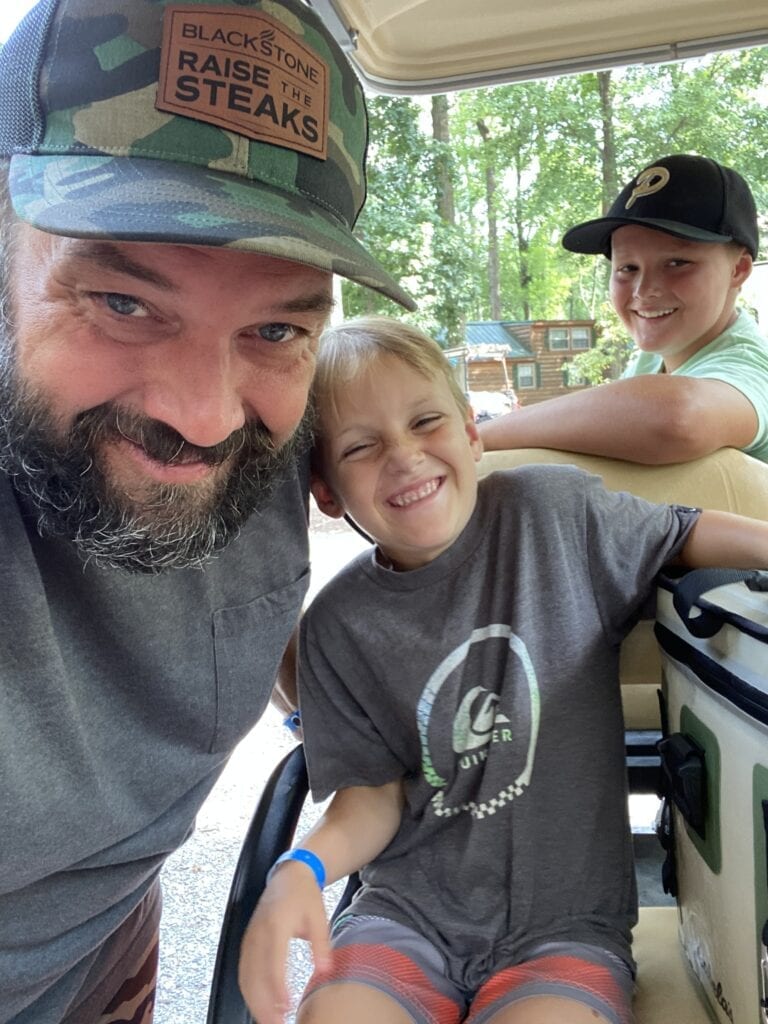 Our boys LOVE the laser tag at the Jellystone Park Quarryville. This is their favorite course in all of the land! It is large, and there are so many places to hide. You really have fun running around here. Plus, we like how they organize the game here. There's even lighting at night and some heavy metal music that cranks up the intensity. It feels like it's designed for teenagers, which makes it especially impressive for tweens.
Bounce Pillow and Outdoor Activities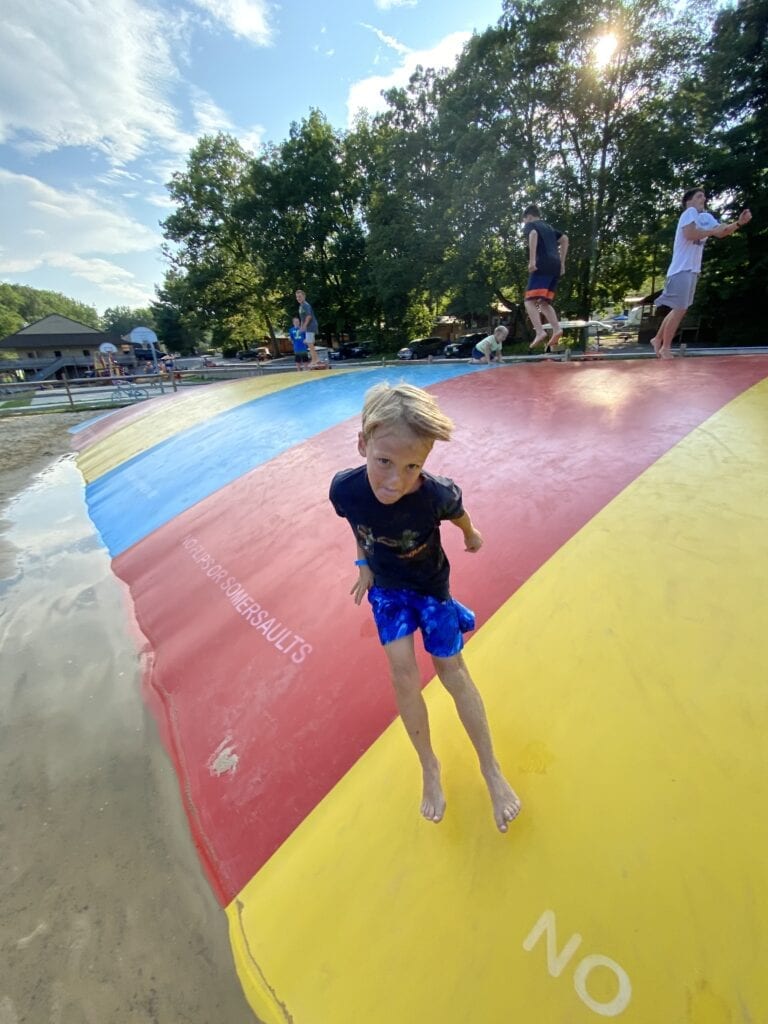 One little thing we appreciate about the Jellystone Park Quarryville is the wide open spaces where kids can run and play. The bounce pillows are nearby, and they have one for big kids and one for little kids. Wes made sure to get in some quality time here during our recent stay.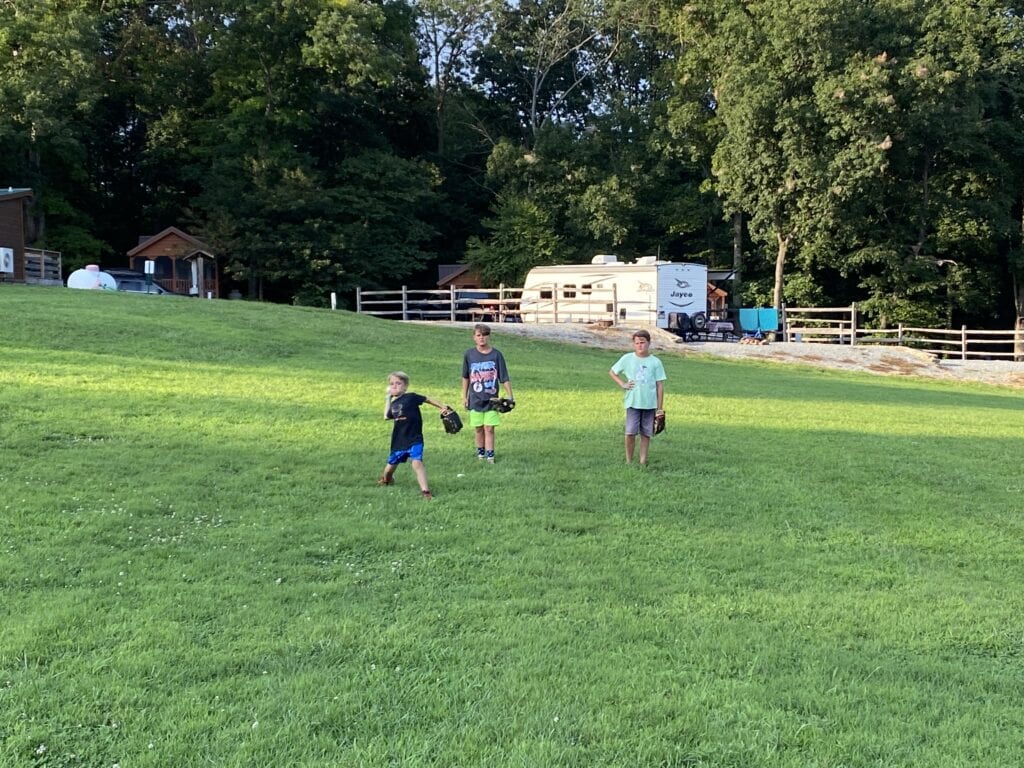 Our boys also love having spaces like this to play catch. Plus, after a busy day at the pool, this is kind of a relaxing way to unwind in the evening. An open field like this could easily be turned into more RV or cabin sites. So we really appreciate the open space.
Concierge-Level Check-In Service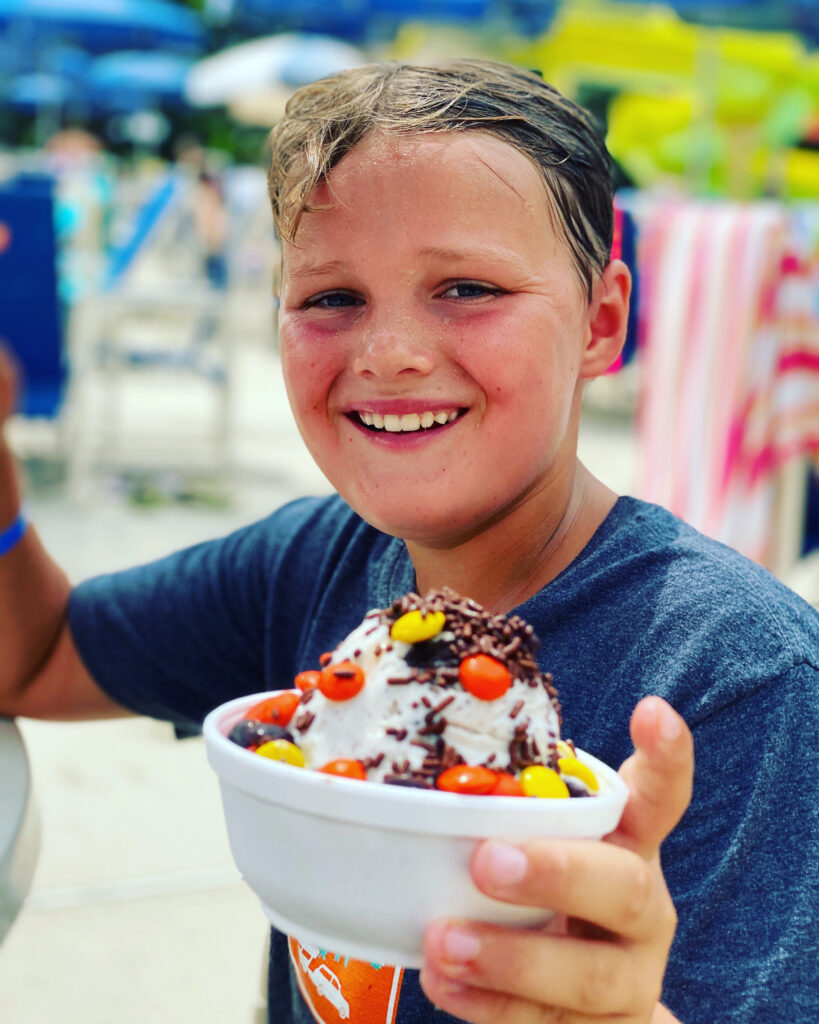 This park feels more like a true resort thanks to the way they've set up the service stations. Instead of having people multi-tasking from a single desk, you'll find several points of contact, each with a dedicated offering. Go to one area to easily check in, go to the other to inquire about the amenity upgrades, and go to another for ice cream.
Having streamlined service helps lines move quickly, something we especially appreciated while RVing during the pandemic. The HUGE camp store was another amenity. You could easily spread out in here and find all of the Yogi Bear themed merchandise, plus all of the usual camp supplies.
OUR BOOK is For Sale in the Bookstore!!!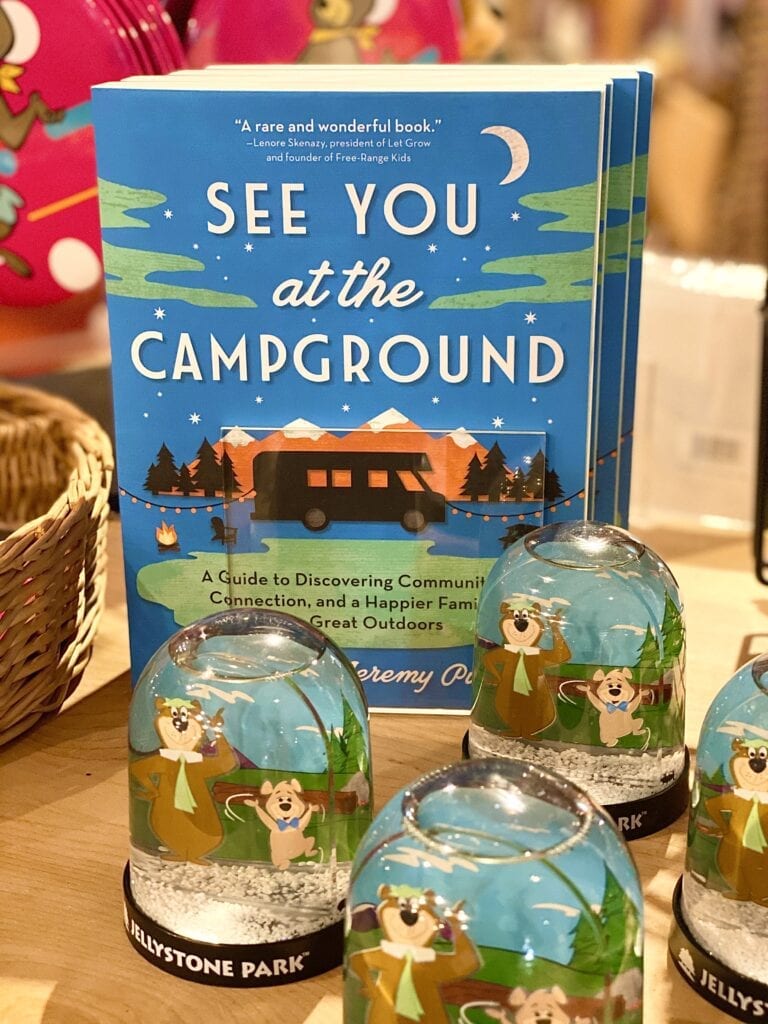 Something else you can find in the Jellystone Park Quarryville is OUR BOOK (See You at the Campground)! It was so nice to walk in and see it on the shelf! We added our signatures to them. If you get there soon, you might snag one for yourself. There are a bunch of other Jellystones with it on the shelves, as well, or you can order it online.
See You at the Campground,
Stephanie + Jeremy
Podcast: Play in new window | Download