On this episode of the Campground of the Week podcast, we review Old Mill Stream Campground in Lancaster, Pennsylvania. Old Mill Stream Campground is a beautiful base camp for exploring Amish Country. It also has the added benefit of being open year round. This is rare in the northeast, and it's one of the reasons we wanted you all to know about this campground.
Old Mill Stream Campground Details
Old Mill Stream Campground is located in the heart of Lancaster, Pennsylvania, just miles from most of the top regional destinations. It's just one turn off of the Lincoln Highways, but campers will feel like they are in the countryside.
This is a private campground just next door to Dutch Wonderland, and amusement park and water park mostly geared towards younger children. Old Mill Stream does not offer any Good Sam or AAA discount.
The campground has over 100 sites, but feels cozy because of the layout. A small stream runs along the back, and there is a pasture with cows right on the other side. You would never know you are just across the street from a busy road lined with outlet shops!
Rates rage from $36-$66 per night, depending on the time of year. There are also cabins available for $135-$185 per night. We recommend booking in advance in order to get the best site, but to be honest, this is probably the type of campground where you can usually find a last minute spot.
Most of the campsites are back ins, but you will find a handful of pull thrus. Take a look at a campground map when booking and try to get the sites that are as far away from the amusement park and as close to the stream as possible. We really liked site 205, but any of the ones in that area are good.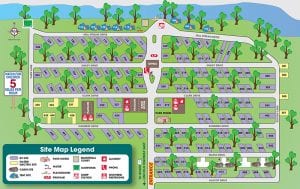 Amenities and Activities at Old Mill Stream Campground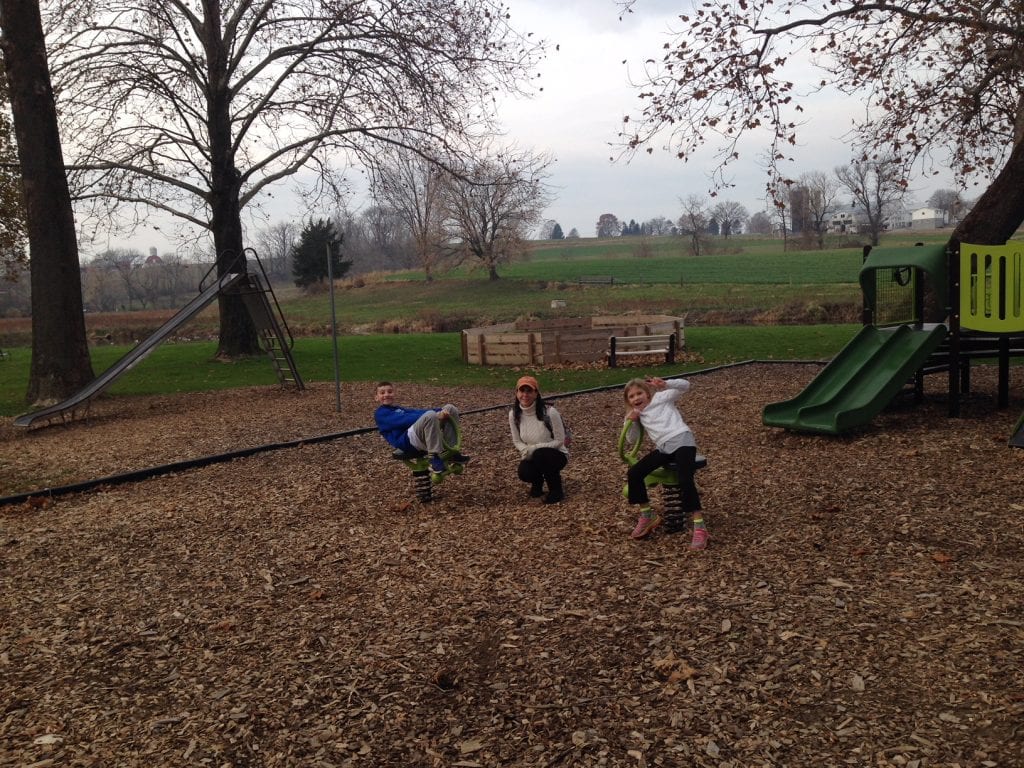 Old Mill Stream Campground offers simple but classic amenities. There is a playground, GaGa Ball pit, basketball court, and well-stocked camp store. There is also a game room, which is great for rainy days.
The bathhouses are some of the cleanest we have ever seen, and there are also modern laundry facilities.
We consider Dutch Wonderland to be an 'amenity' of the Old Mill Stream Campground, since the properties are connected and it's a major draw for staying here. You can purchase discounted tickets to the amusement park at the camp store for $9.99 a piece.
Regional Highlights near Old Mill Stream Campground
Dutch Wonderland is, of course, one of the major attractions for this campground. It opens for the weekends at the end of April, and is then open daily throughout the summer. The water park, Duke's Lagoon is open Memorial Day through Labor Day. This place is very family friendly, especially for campers with small children.
If you want a little more excitement, Hershey Park is only 45 minutes away. There you can ride the big coasters, and you can also take a tour of Chocolate World and buy the biggest Reese's Peanut Butter Cup in the world. We got a special combo ticket package that offered entrance to both Dutch Wonderland and Hershey Park for only $39.99 a person. We thought this was a great deal for the Thanksgiving weekend when we visited.
Other area attractions include:
The bottom line? Old Mill Stream Campground is such a great base camp for exploring Lancaster, Pennsylvania. Many favorite Amish destinations are within a few miles of the campground. The fact that it is open year round makes it a stand out option in the northeast region.
See you at the campground!
Stephanie + Jeremy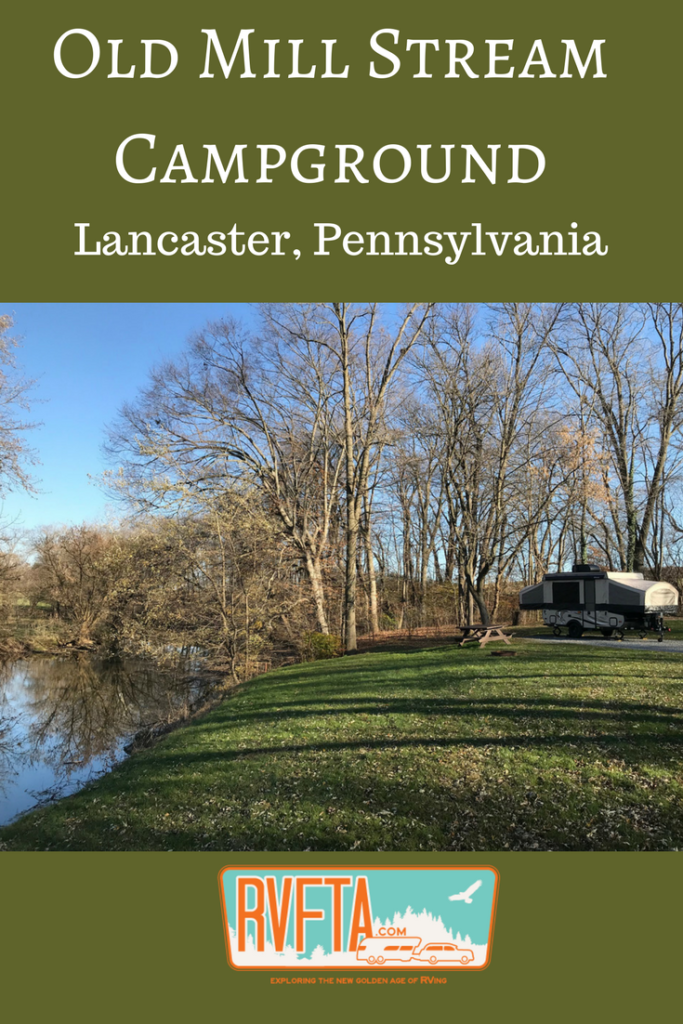 Podcast: Play in new window | Download