If you'd like to pretend to be a castaway on a tropical island, you need to head to Castaways RV Resort & Campground, located near Ocean City, Maryland. This resort has it all, including a beautiful oceanfront location and tons of amenities.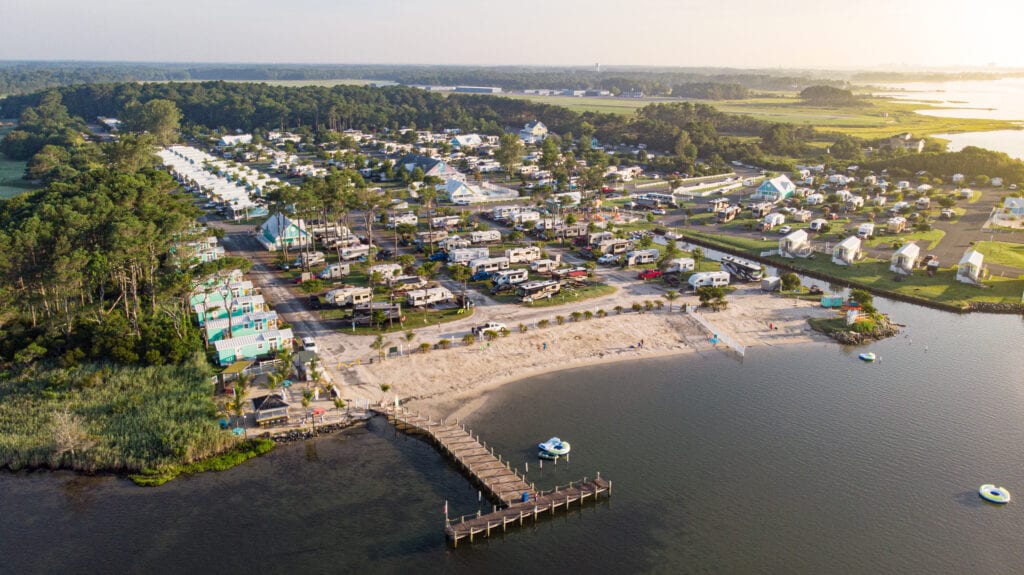 We are excited to have Bill from Disney Image Makers and A Camper and a Camera back with us to share a great campground review of Castaways RV Resort, as well as his amazing campground photos. When Bill sends us pictures, it's almost impossible to decide which to include in a post! He recently shared a fantastic review of Carolina Pines.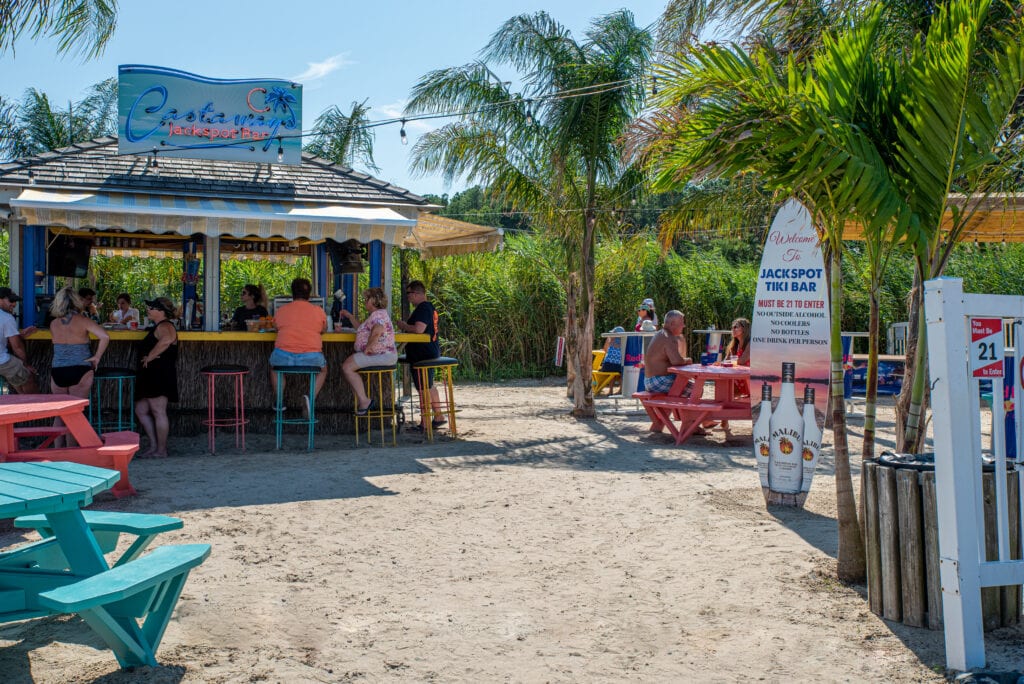 To hear more of Bill's review of Castaways RV Resort, click play on the media player above or look for The RV Atlas wherever you find your favorite podcasts.
Location of Castaways RV Resort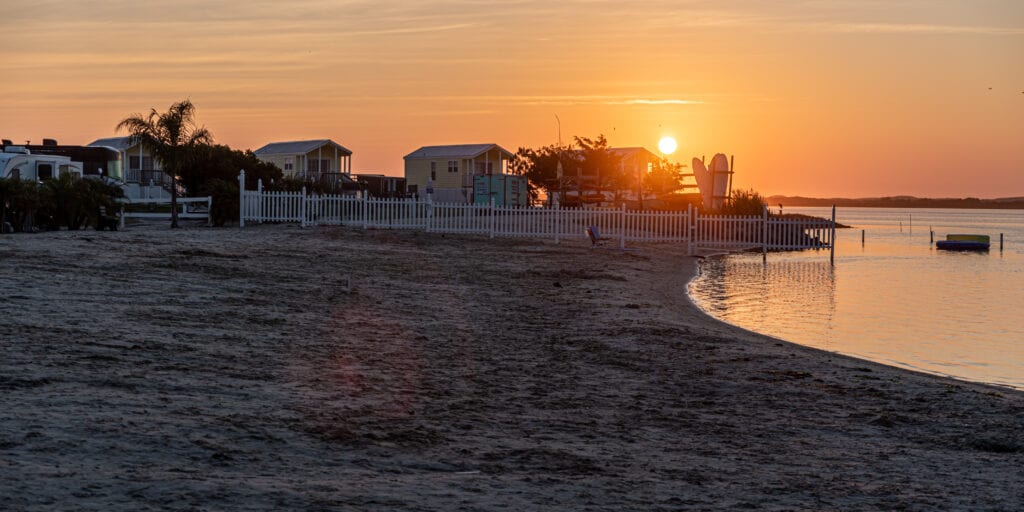 Castaways is located in between two terrific Maryland locales, Ocean City and Assateague Island. Though you are far from Florida, Bill describes this as a "little piece of Key West." He and his wife first experienced Castaways when they rented a travel trailer. His wife wasn't sure about RVing, so he was a smart man to pick such a fantastic resort for her first campground stay.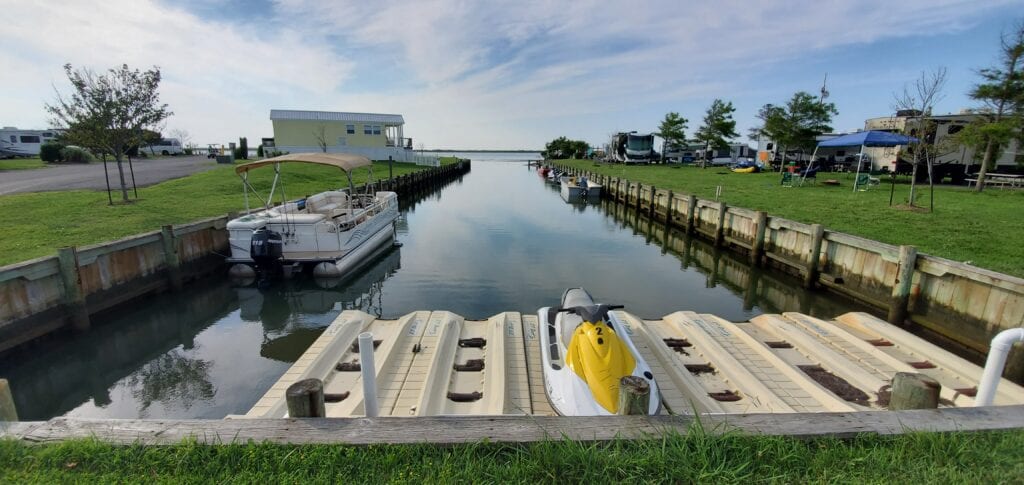 Bill says Ocean City is a great place to explore beyond the resort. While they enjoy the campground during the day, at night, they like to hit the town for dinner or a walk on the boardwalk. This is a classic beach town, packed with restaurants and amusements and shopping.
Campground Details for Castaways RV Resort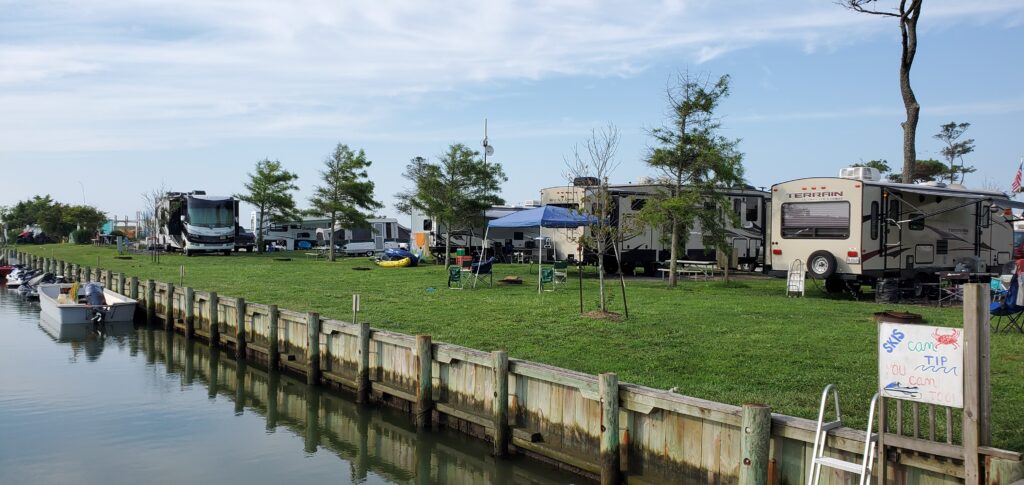 Castways RV Resort offers over 300 campsites, some with stunning views of the water. The campground is nicely filled with some shaded sites, while others are more wide open. Even those that are not right on the water are only a short walk away.
Most of the sites are back-in, with just eight pull-thrus in the entire campground. While the sites are not huge, they are a decent size and have enough vegetation.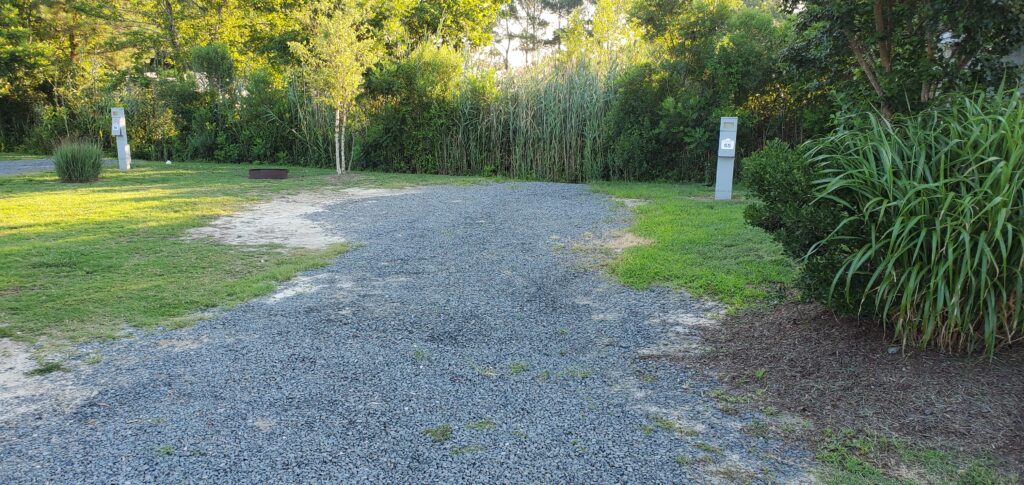 There are two waterfront sections. Bill's favorite is the Island Oasis. The sites are best for those under 35 feet. You really feel like you are beach camping here! You can be on the beach in just seconds.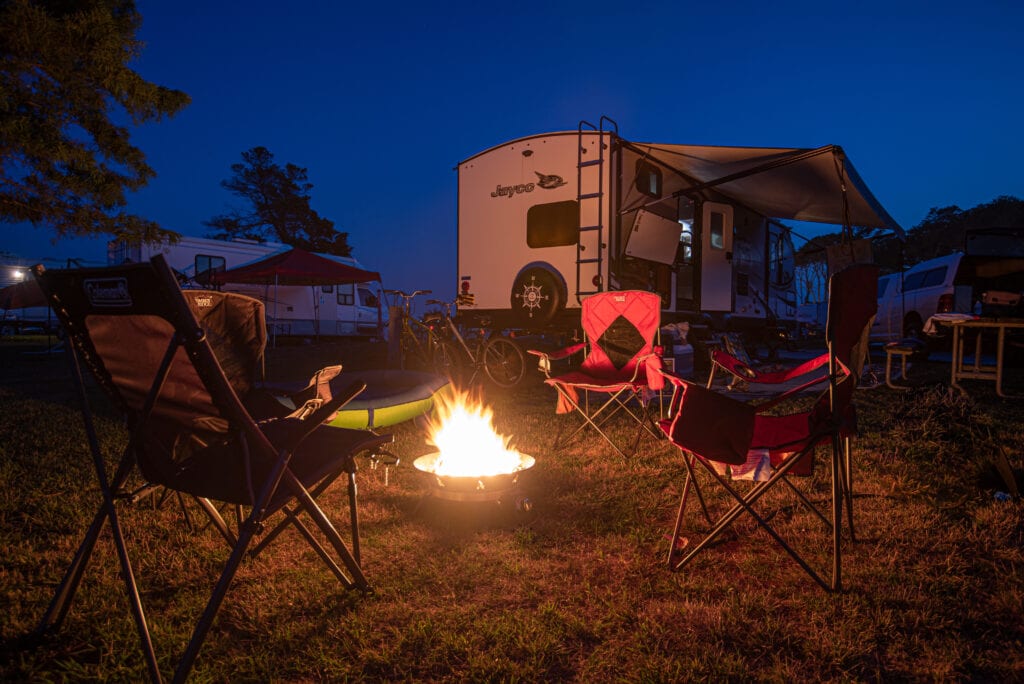 Bill also recommends the Landing Club. This area is gated, and the sites are huge. Only the campers in this area can use the amenities, including a personal pool. If you have a fifth wheel or motorhome and don't mind the extra price, this area has great sites. But, honestly, Bill likes the easy access from the other sites just as much.
Amenities at Castaways RV Resort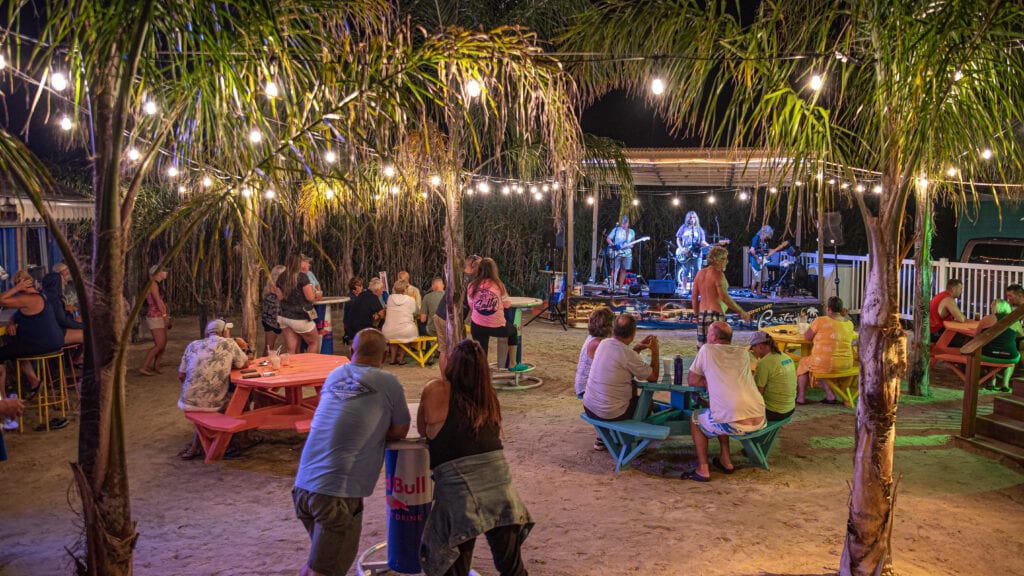 As promised, Castaways is a fun place to play. One cool feature is the tiki bar, which features live music concerts right on the beach some nights.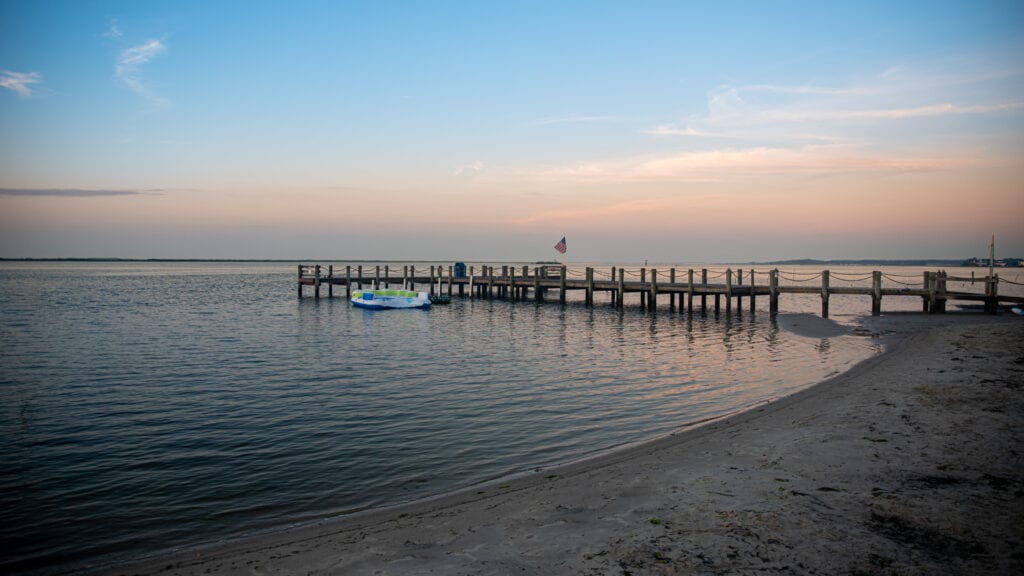 Of course, the water is the star of the show. Bill says families will appreciate how shallow the water is on the bay beach. It feels like a safe place to play. Adults like to sit their chairs in the water, while the kids run around. They even offer a separate section that is dog friendly. Castaways makes it easy to hit the water with onsite rentals of pontoons, jet skis, kayaks, and more.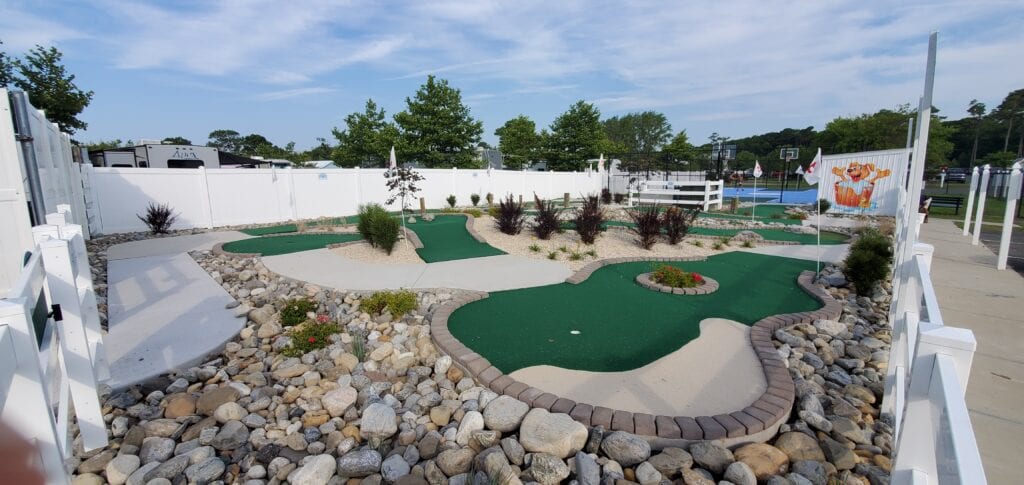 Other features families will enjoy are the pool, the splash ground, playgrounds, mini golf, and tons of activities.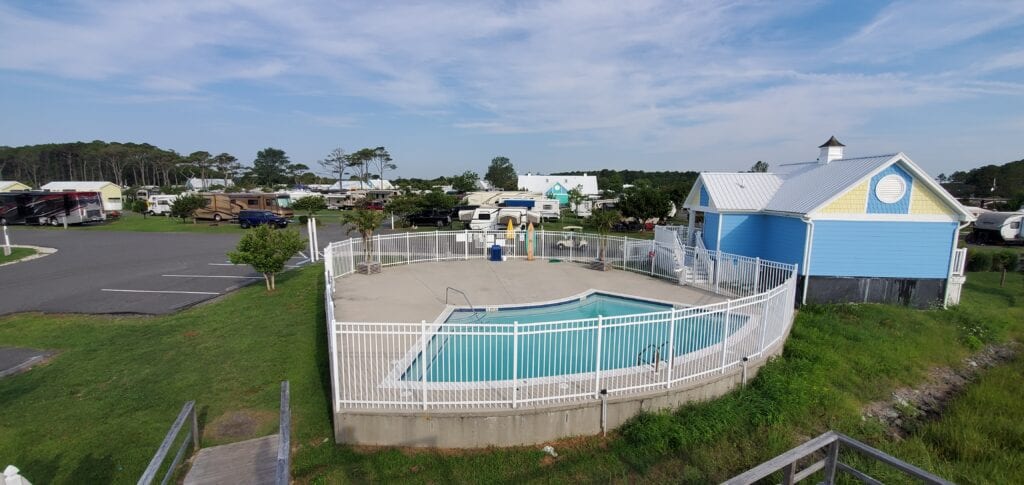 Booking a Site at Castaways RV Resort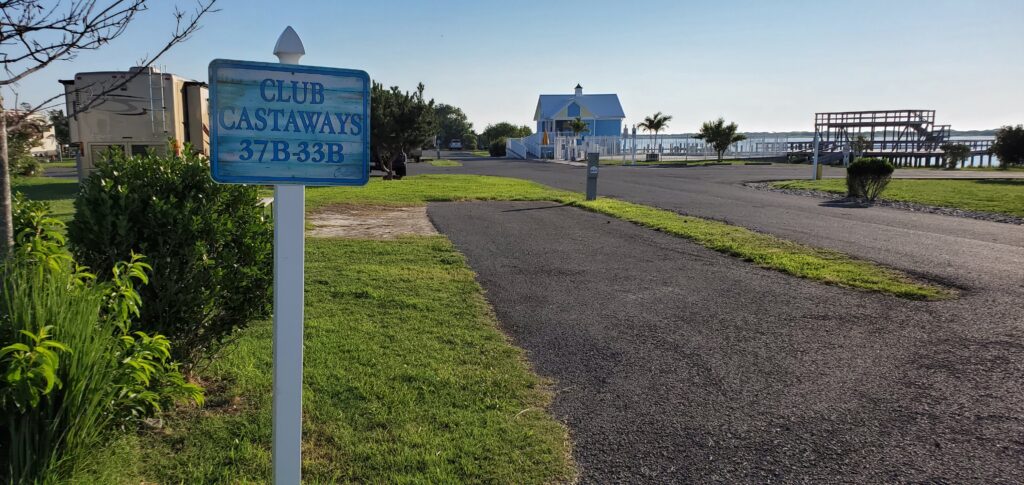 This resort is in high demand! Bill says it sells out most weekends and through much of the summer. They open reservations 270 days before your check-in day. You will want to call that day if you have a particular site or section in mind. If you aren't as choosy, you might snag a spot closer to your arrival.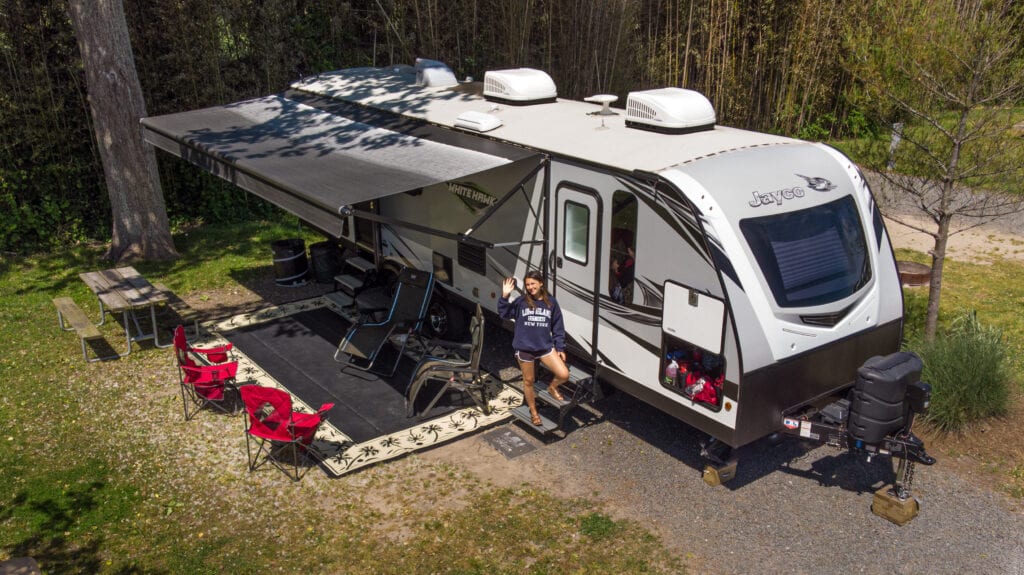 You will pay over $100 a night for most stays at Castaways RV Resorts. They use dynamic pricing, which varies based on the season and section. Plus, you will pay extra per person above the base pricing. It's around $8 extra per night per child. So, again, this is a pricy park, but if you'll use the amenities, it's the kind of park where you can stay busy for days on end, without paying for anything other than food.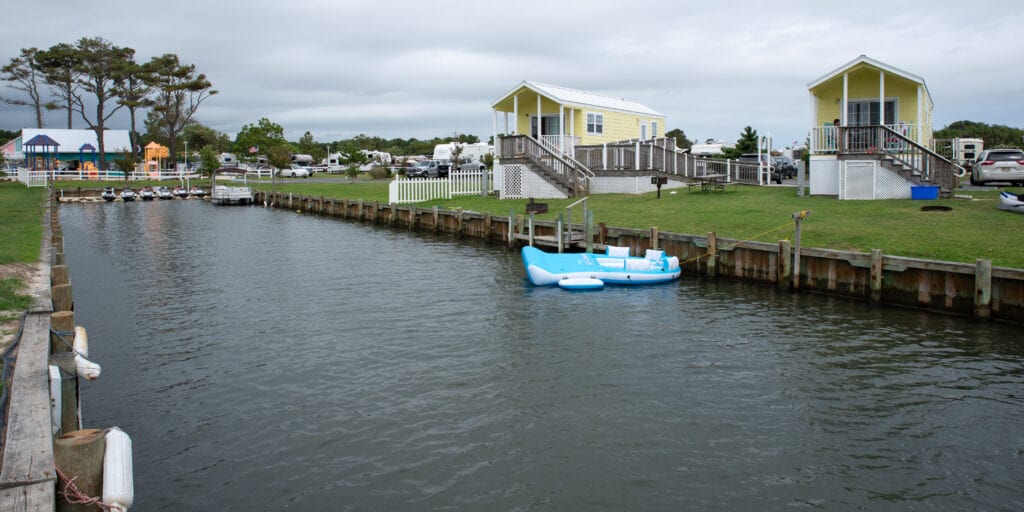 Bill's only complaint was that the phone system is a little difficult to use for reservations because Castaways phones are currently routed through to their corporate parent, SUN RV Resorts.
Cabin Rentals at Castaways RV Resorts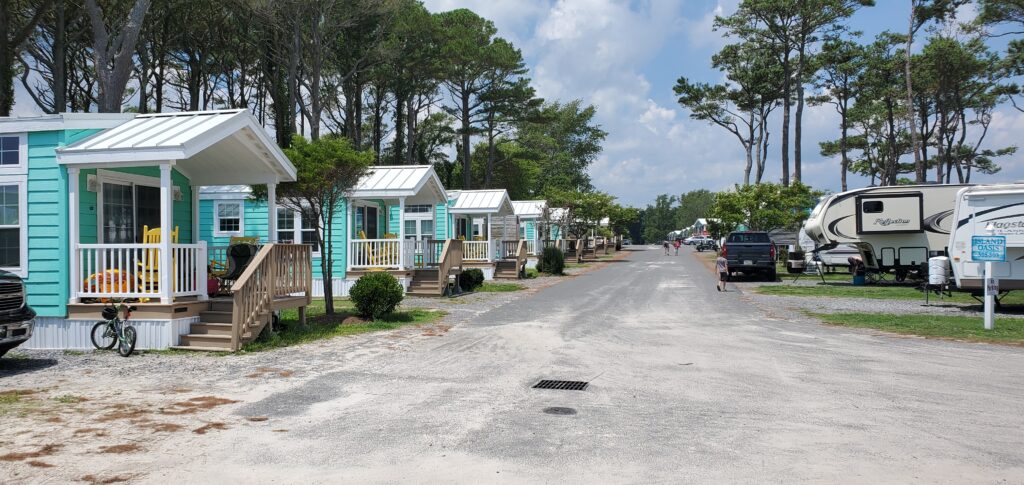 Another popular way to stay at Castaways is in the cottages. There are 51 cabins sprinkled around the campground. They vary from $300-340 in the summer, and rent for less in the shoulder season. This is probably similar to what you might pay for a hotel in this area. Plus, the cabins are cute.
We definitely enjoyed hearing Bill's review of Castaways RV Resort and seeing all of his gorgeous photos. Be sure to check out Bill's YouTube channel Disney Image Makers, his Disney Instagram, and his RV Instagram account A Camper and a Camera. Another huge thank you to Bill!
See You at the Campground,
Jeremy + Stephanie
Podcast: Play in new window | Download