Wilderness Lodge versus Fort Wilderness…this battle might be as epic as Darth Vader versus Luke Skywalker. While these two are somewhat paired properties due to their locations and branding, they offer truly unique experiences (I mean, one is a campground, while the other is a hotel, after all). So, which should you choose? Now that we've done both, we are going to compare and contrast these two awesome Disney resort properties.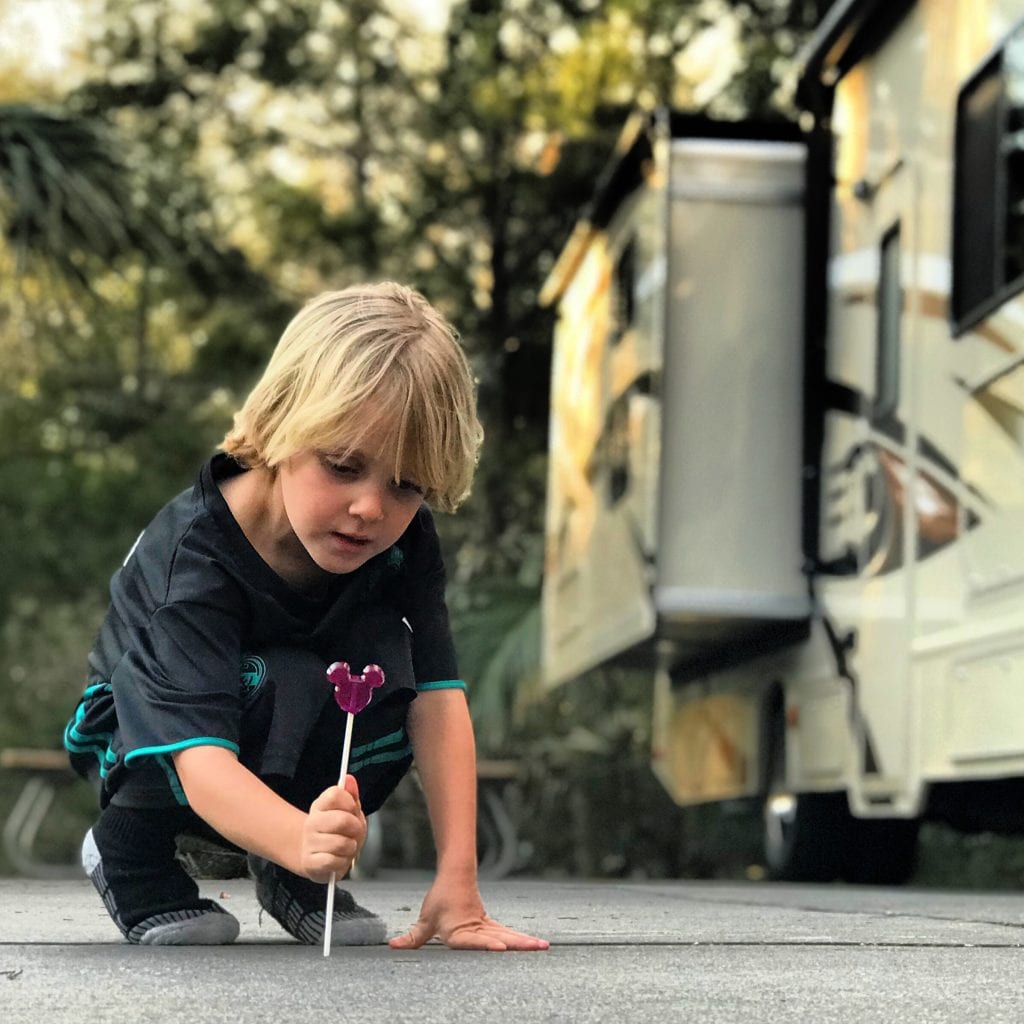 Our Disney Accommodations
For three years, we stayed at Fort Wilderness when we visited Disney World, but this year, we were ready to try something new. Sometimes, you just hate knowing that there is something out there that you've never done before, right?
As RVers, we always wanted to try out Fort Wilderness with our family. It's considered by many to be one of the very best campgrounds in the nation. However, our annual Disney trip happens to fall in January each year, which isn't the best time to be hauling our RV out of New Jersey, nor do we have enough time off to include driving days.
So, in the past, we opted to get the full-on Fort Wilderness experience by renting an RV during our stay. This is not the most economical choice by any means, but we were focused on getting that experience. We have absolutely no regrets. We made great memories at Fort Wilderness.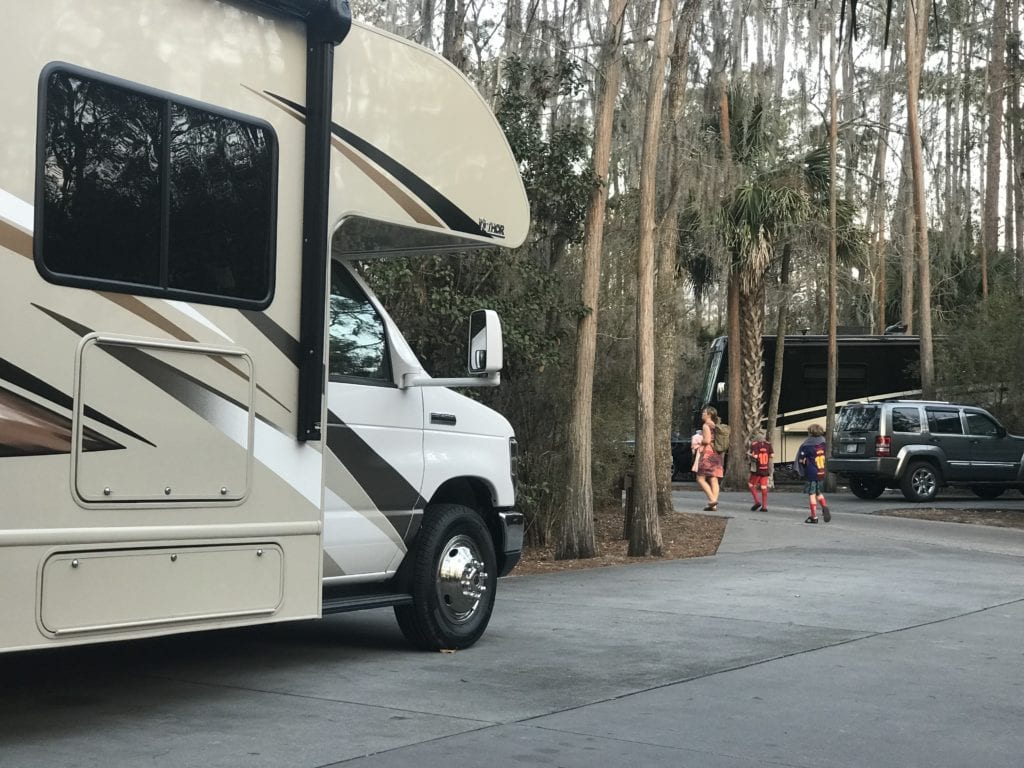 On previous stays, the Wilderness Lodge always caught our eye. It's pretty grand! We even spent a lot of time in the Lodge so we could get a bit of the experience to compare to Fort Wilderness (which we shared in this previous post). Getting that taste of the Lodge really confirmed that we really would like to stay there this year.
So, we did it! We rented some Disney Vacation Club points (read all about our experience with DVC rental points HERE), and booked a stay!
Comparing Costs for Fort Wilderness versus Disney Hotels
How much does it cost to stay in Fort Wilderness as compared to other Disney properties? Costs widely vary based on the time of year and the type of room or site, so these numbers are not exact for all of those variables.
Fort Wilderness: From what we've noticed, campsites range from around $100-180 per night. Fort Wilderness has various levels, ranging from basic (tent or pop-up campsites) to Premium Meadow Campsites (which are larger and in preferred park locations).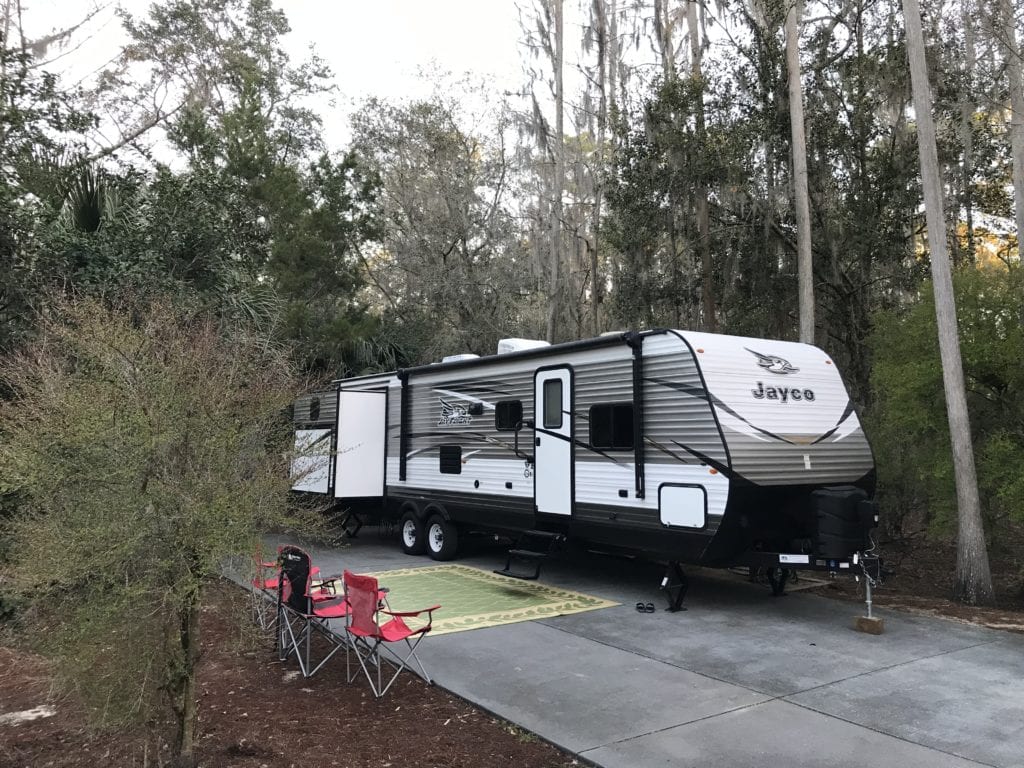 Wilderness Lodge (and Other Deluxe Resorts): In Disney's Deluxe Resort Hotels category, it can be hard to find a room for less than $500 a night, with some costing all the way up to $1000 per night.
Moderate and Budget Resorts: Of course, not all of the Disney properties are charging these premium fees. In the Moderate category, you can find rooms for around $275-$300 a night. Budget hotels might be more in the $200 or less per night.
We are generally looking at accommodations during a non-peak season, so these prices would be higher during peak times.
The Pros of Staying at Wilderness Lodge
Staying in a hotel is definitely a rare experience for us since we do most of our travel with our RV. So, what did we like about Wilderness Lodge? Tons of things!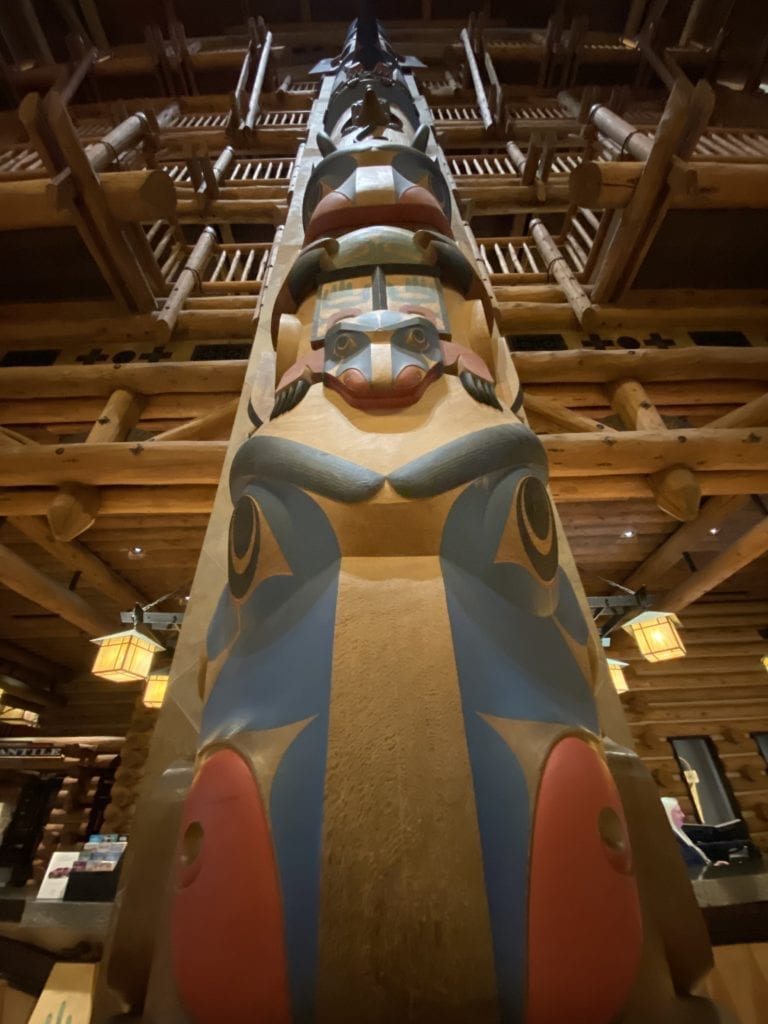 Fewer worries about the weather. We were visiting Disney during January, when the weather can certainly be a little iffy. This year, there happened to be a cold snap while we were there. And, we really loved coming into the cozy lodge at the end of a busy day. It was so nice and comfortable.
Cozy interior spaces. Wilderness Lodge has huge gathering spaces, and we enjoyed hanging out in these as a family. The kids could wander around a little and explore. We could hang out by the fireplace and relax. There's an awesome fitness room and laundry room. Coziness just oozed from the Wilderness Lodge.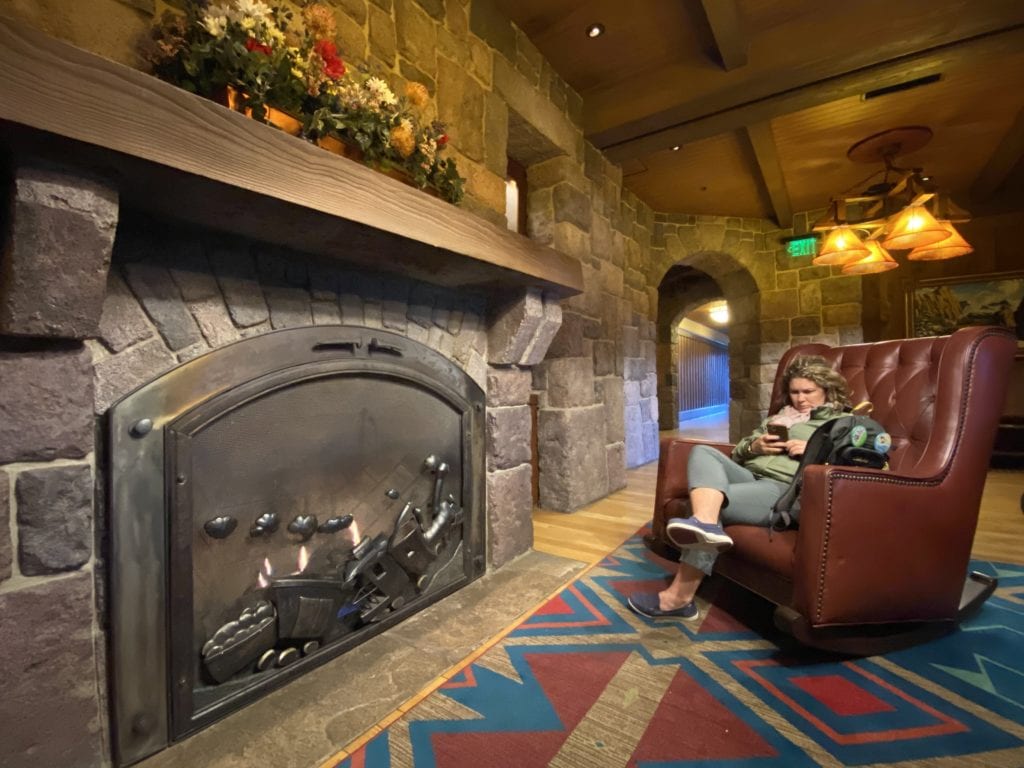 Better dining options. There are more food options at Wilderness Lodge. While we love Trail's End at Fort Wilderness, there's are so many more choices to explore at the Lodge. We tried many of them and loved the differences in the food and in the ambiance.
Stunning pools. The pools at Wilderness Lodge are really gorgeous! They are probably among the best you'll find anywhere. While our boys missed the awesome waterslide from the Fort, the pools at the Lodge stayed consistently warmer.
Quicker transportation. While the transportation options from the resort to the parks is virtually the same for Fort Wilderness and Wilderness Lodge, you spend a lot less time get across the grounds at the Lodge. Since Fort Wilderness is so huge, you usually have to use the internal transportation system (or a golf cart or bike or walking) to even get to the stations that connect to the theme parks (by monorail or boat). We enjoyed sleeping in a little later at the Lodge because we cut out that extra 10-15 minutes of travel.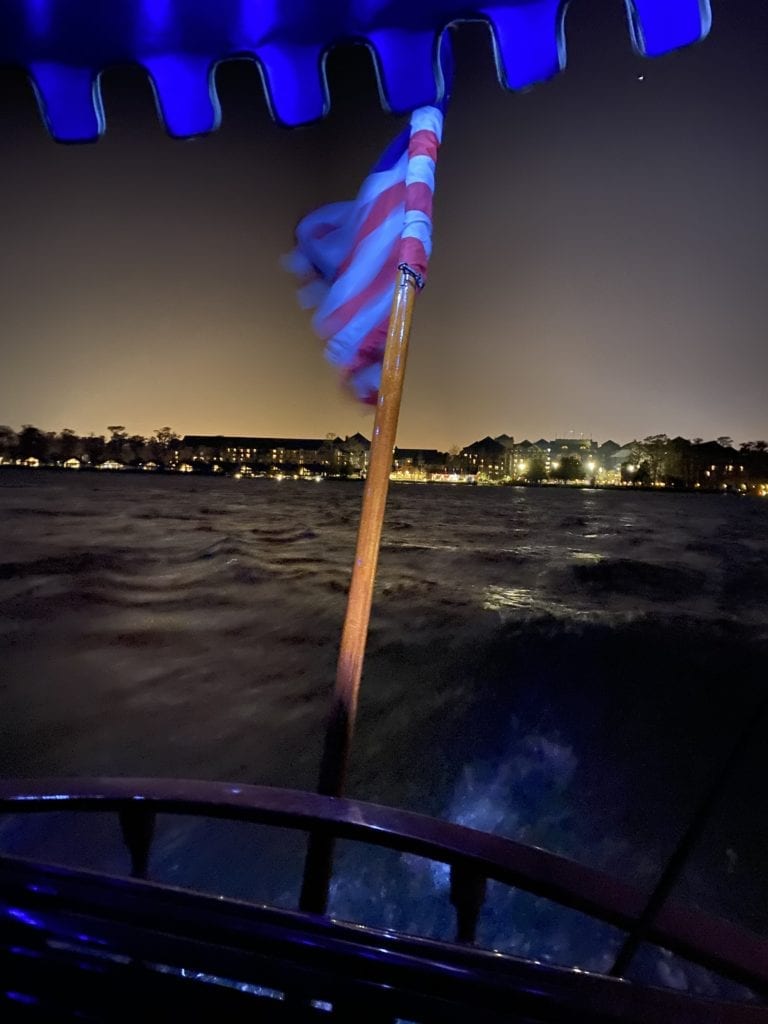 Independent exploration for older kids. We felt Wilderness Lodge was safe enough to allow our older boys some independent exploration. They could run out for a snack, take a walk through the lobby, and so on. While it is sometimes hard to let the kids go off alone without us, it really is important developmentally for them to have these micro-freedoms to help them practice the independence they are growing into. The Lodge is a good place for 10-year-olds to test those boundaries.
Endless hot water. Yeah, yeah, we know those of you who regularly stay in hotels don't think of hot water as anything special, but if you've stayed in an RV as a family of five, you know why hot water counts as an amenity. Whenever we stay in an RV without the Truma AquaGo system, we run out of hot water before everyone can get their showers done. Fancy hotel showers are a definite plus!
Concierge service. Disney offers the level of service you'd expect from Disney, and we found this especially handy at Wilderness Lodge, where the bell service was more accessible.
The Pros of Staying at Fort Wilderness
We absolutely loved staying at Wilderness Lodge, but that doesn't mean we didn't miss Fort Wilderness! So, what were the cons of staying at the Wilderness Lodge? Here are a few things: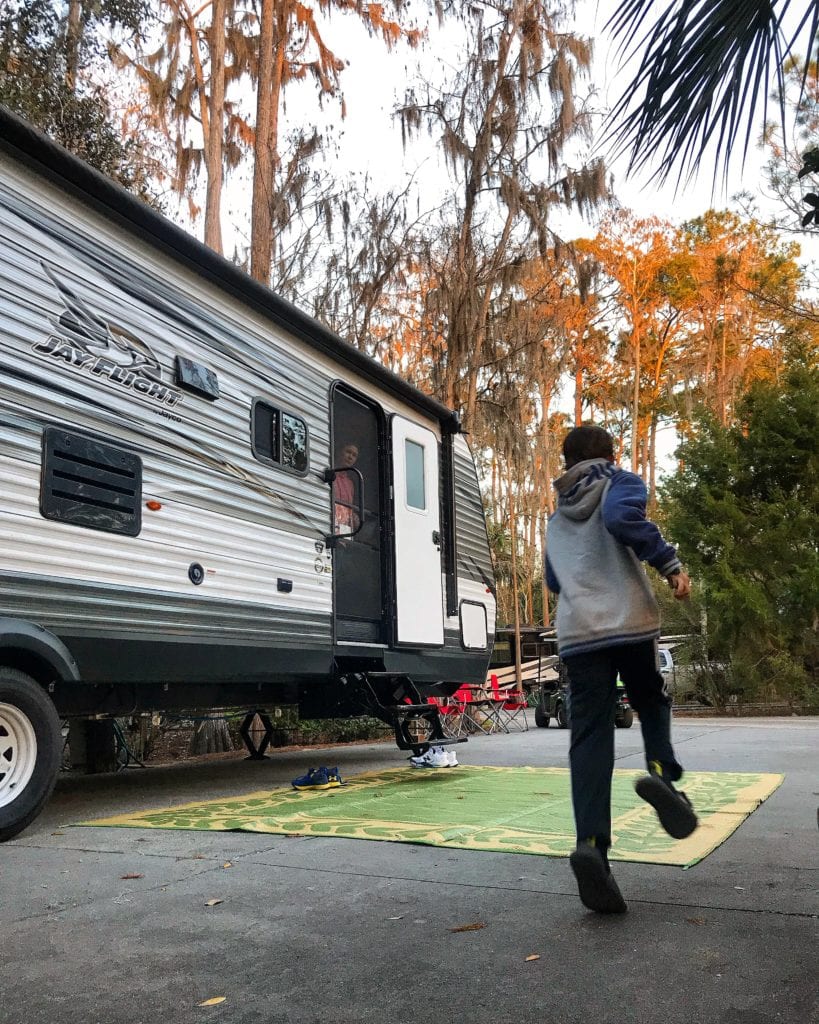 Fort Wilderness music. Don't laugh, but while staying at the Lodge, we actually missed the bluegrass tunes that follow you everywhere at Fort Wilderness. Wilderness Lodge is pretty awesome, but its soundtrack just isn't as good. The Fort music makes us feel relaxed and happy.
Golf carts rentals. We missed having our own golf cart and a campground to explore. While your golf cart at Fort Wilderness can be used for useful things like hauling the kids to the pool, it's also fun to use it for a campground tour. We like seeing all of the rigs! Plus, at certain times of year, people decorate their campsites. It's pretty magical.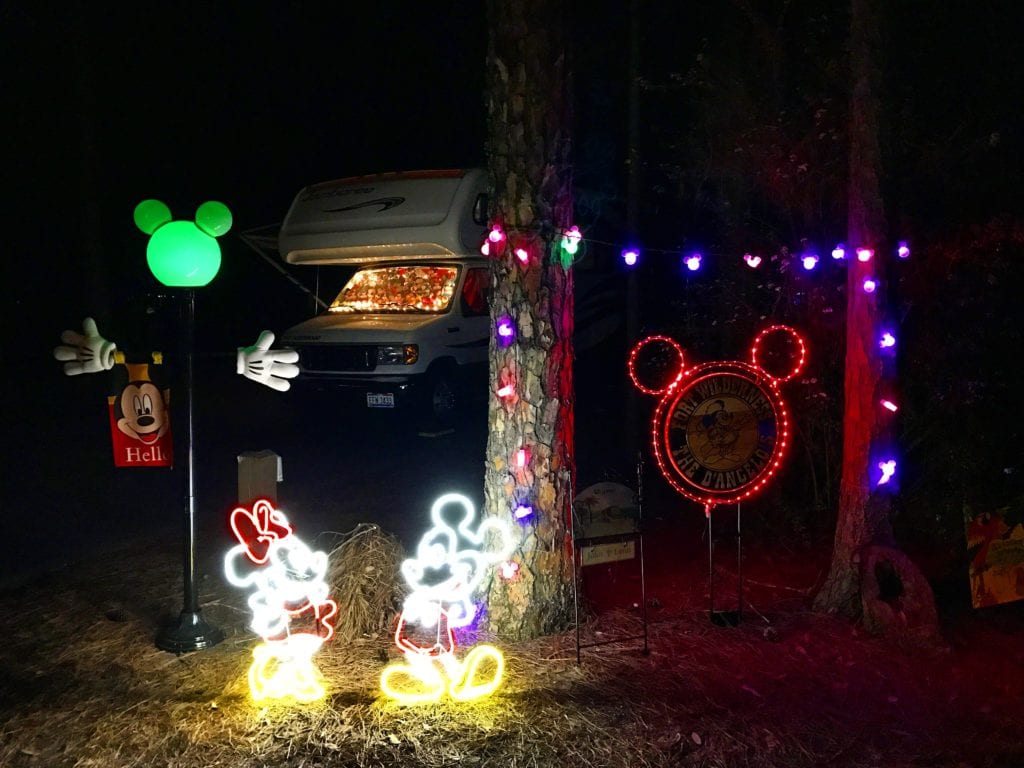 The natural environment. Fort Wilderness has beautiful grounds. After a busy day in the theme parks, it's relaxing to return to the campground to soak in some nature. The Lodge has some nice outdoor space, but it's not comparable to the Fort (especially when the weather is nice). 
Personal space. The campsites at Fort Wilderness are big enough to give you your own personal space that you just don't get in a hotel room. It's nice to have more than a thin wall separating you from your neighbors.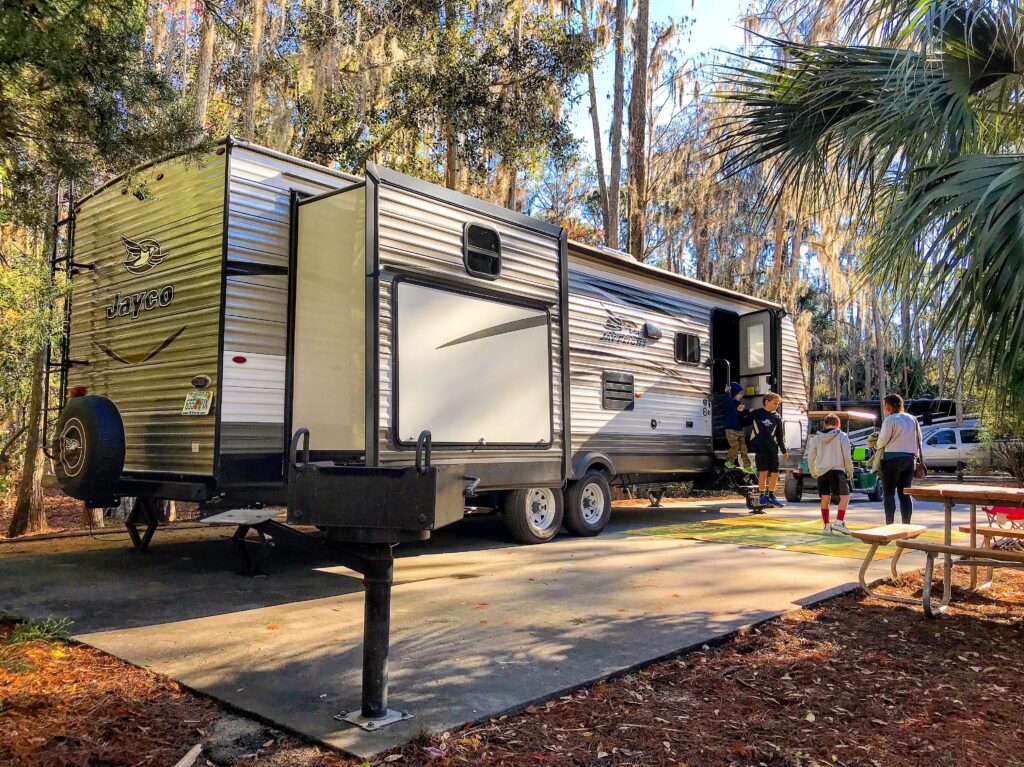 The campfire sing-a-long. We have a sentimental attachment to Fort Wilderness's Chip 'n' Dale's Campfire Sing-A-Long. Of course, you can still go to this even if you stay at the Lodge, but it's more of a hassle. We loved the convenience of just walking over to participate.
Awesome trading posts. If you know Jeremy, you know that he loves a good camp store. The trading posts at Fort Wilderness are like a whole new level of camp store, complete with awesome Fort Wilderness merchandise. The gift shops at the Lodge just couldn't compare (and, maybe that's not a bad thing, actually!).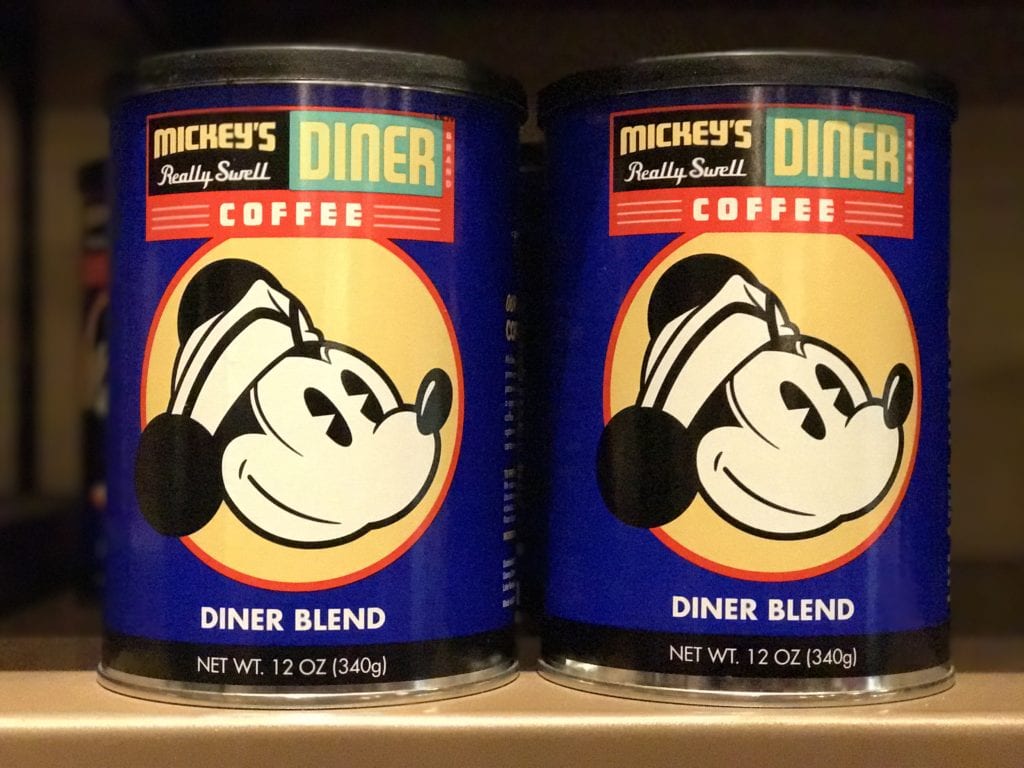 Outdoor recreation. Again, this is a little things. The boys really enjoy unwinding by shooting hoops, which is something they could easily do at Fort Wilderness. At the Lodge, there are fewer things to do outside, other than swimming. Sometimes, it's the simple pleasures!
What's Next?
We've started this winter Disney tradition. Will it continue? Who knows. While we love the idea of traditions, we also enjoy novelty. We can't yet say what next year will bring. We still have several resort options we'd like to try at Disney World…or maybe we'll head over to California for a Disneyland adventure! Who knows?
See you at the campground,
Stephanie + Jeremy
Podcast: Play in new window | Download