New York may be the single most underrated state in American for RV travel. It is astoundingly beautiful, and it truly has it all! You have waterfalls, lakes, rivers, mountains, the greatest city in the world, and the Atlantic Ocean. This week's posts will all focus on underrated camping destinations. Today, we're kicking it off by telling you why several New York State camping destinations deserve a top rating on your list!
Starting from west to east you have: Niagara Falls, the Finger Lakes Region (which is wine country), the coastline of Lake Ontario, Cooperstown and the Baseball Hall of Fame, the Catskill Mountains and the Hudson Valley and Upper Hudson Valley, New York City, and all the way to the very tip of Long Island, where you have coastal camping in Montauk
Whew! That was one big sentence, and it represents the big range you'll find in New York state!
Plus, there are great campground options in each of these locations. So, let's take a closer look at some of these regions and share our favorite picks for campgrounds and activities.
To hear all about these New York state camping destinations, click play on the media player above or look for The RV Atlas wherever you find your favorite podcasts.
Niagara Falls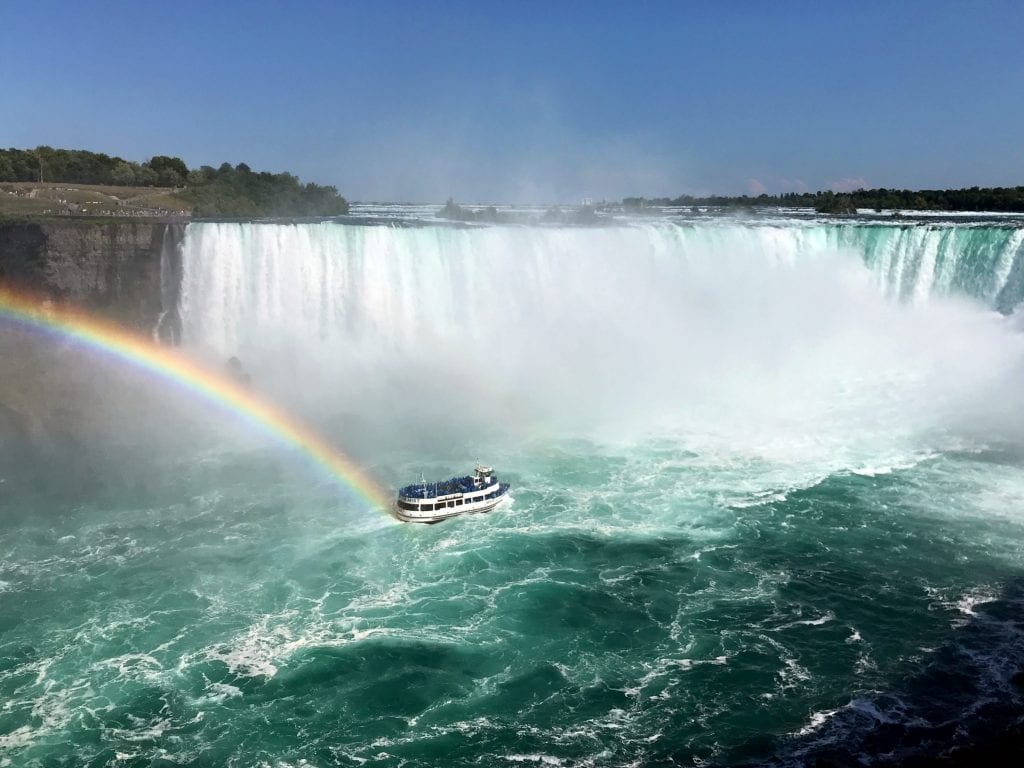 We loved visiting Niagara Falls! It is a classic New York state camping destination and is truly stunning in person. Don't let the touristy-ness scare you away. Plan a couple of days to spend in the region, on both sides of the border if you can. Check out our Niagara Falls Trip Planner for all the details you need.
Things to Do
When we took our family several years ago, we did the Niagara Falls USA Discovery Pass. Cave of the Winds and Maid of the Mist were absolute highlights for us all. We didn't enjoy the movie quite as much and didn't have time to hit everything, including Fort Niagara and the Canadian side.
Campground Pick
Branches of Niagara is super charming and very convenient to the falls. Check out our complete reviews here and here. It has tons of fun amenities that your whole family will love. You could stay here without even visiting the falls and still have a great time.
Finger Lakes Region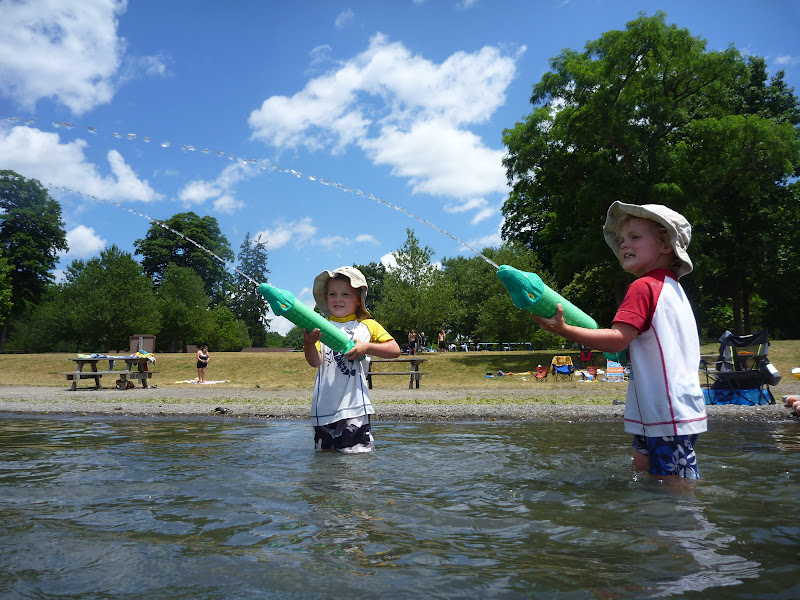 The Finger Lakes Region is 9,000 square miles of beauty surrounding 7-8 major lakes and several smaller ones, including Conesus, Hemlock, Canadice, Honeoye, Canandaigua, Keuka, Seneca, Cayuga, Owasco, Skaneateles, and Otisco. 
Things to Do
When we visited, we especially loved the long days spent swimming and kayaking on these gorgeous lakes! Lake Keuka was our favorite, and we spent several days there relaxing in the sun.
Plus, the region's microclimate makes it perfect for growing wine grapes, so these rolling hills offer not only beauty, but also over one hundred wineries. Keuka Spring Vineyards and Keuka Lake Vineyards were two of our favorites.
You'll also find some amazing hikes across the region. There are these absolutely beautiful waterfalls all over the place, including Buttermilk Falls and Watkins Glen State Park (check out this post to learn more), which form along the narrow gorges. Buttermilk Falls was our favorite since there were all these little pools we could jump into off the surrounding cliffs and ledges (we have a vintage post here). 
Campground Picks
Everyone loves Watkins Glen State Park (see a full review here). It's really wooded and puts you right in the park, making the trails very accessible. There are just a few electric spots, so you may have a hard time snagging one in this popular park.
We stay at the Hammondsport/Bath KOA, a lovely campground within a 15 minute drive from Lake Keuka. It offers nice sites, rolling hills, a pool, a spa, and more.
The Adirondack Park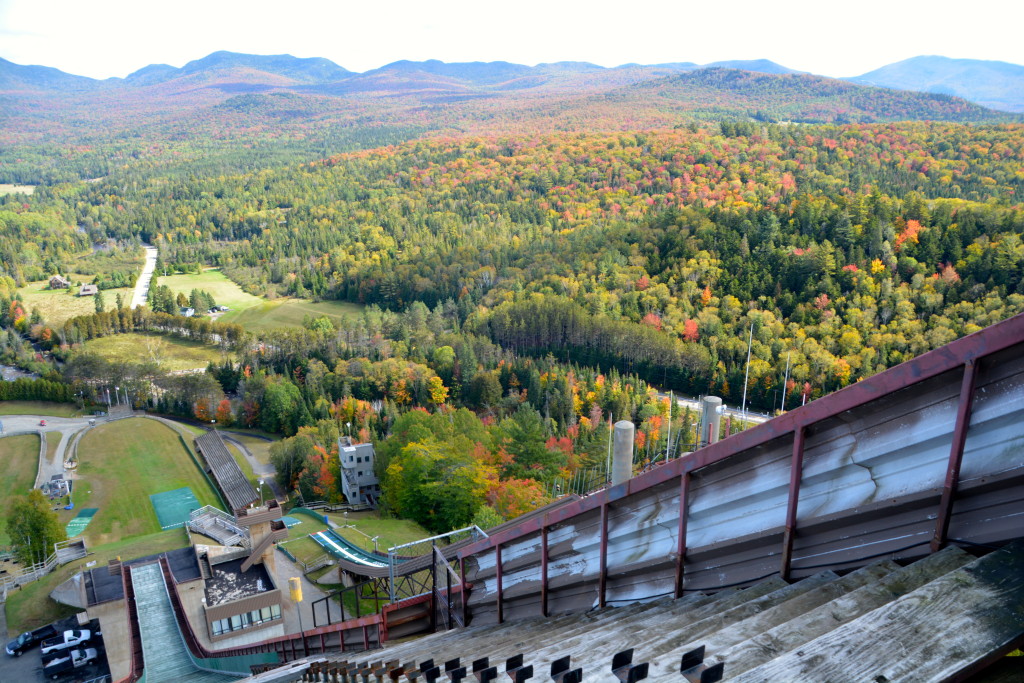 At about 6.1 million acres, The Adirondack Park is larger than Yellowstone (2.2 million acres), Yosemite (0.76 million acres), Glacier (1 million acres), the Grand Canyon (1.2 million acres), and the Great Smoky Mountains (.5 million acres) National Parks combined! 
The Adirondack Park is different from these because it is a state park with towns and hamlets embedded within it, making it less unified than most state and national parks. It can be hard to get around. You can check out our Adirondack adventures here.
Things to Do
You'll find beautiful and abundant hiking across this region. We did an incredible fall hike up to the top of Mount Jo on a memorable trip when he lucked into hitting the Adirondacks at the peak of fall foliage.
The region hosted the Winter Olympics in 1932 and 1980, and the sounds of supreme, almost mythological, athletic greatness still can be heard if you listen closely. "Do you believe in miracles?"  We sure do. Our boys were really intrigued by all of the Olympics history and facilities during our visit. The Olympic Jumping Complex was awe inspiring! 
Campground Recommendation
The Lake Placid KOA looks like a state park, while offering great amenities. It is serene and beautiful, with a wild, rugged landscape surrounding it. Here is our review.
The Catskills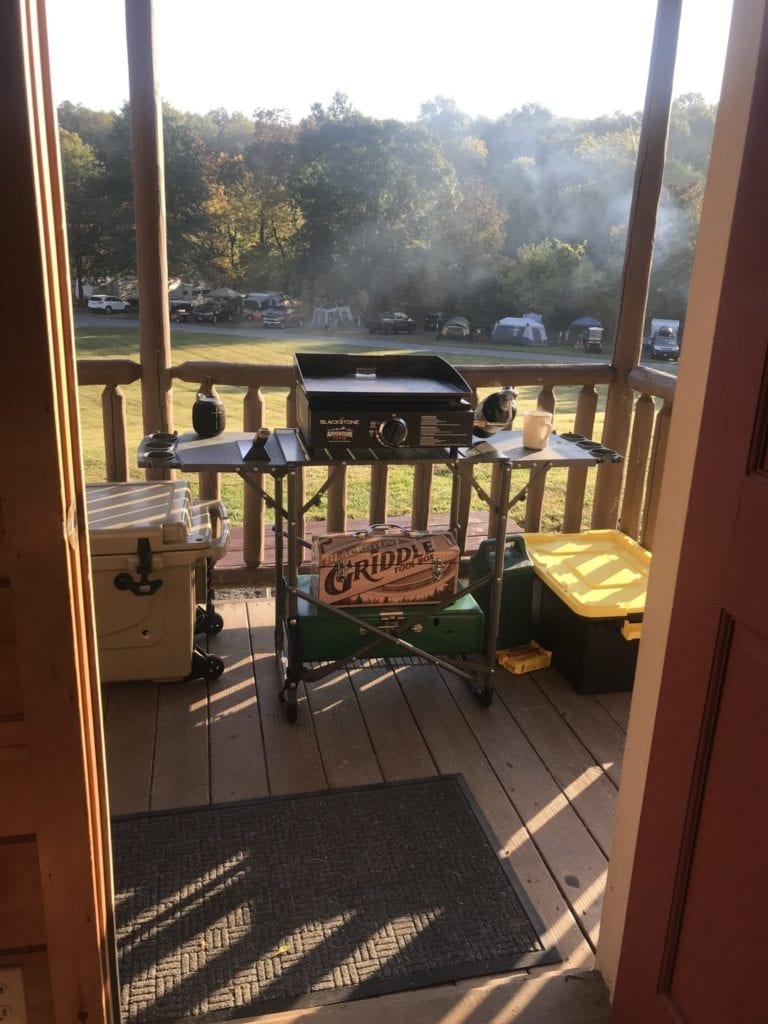 Below The Adirondack Park, you'll find the Catskill Mountains. These are really a separate getaway than the Adirondacks, even though they are close. The Catskills are a popular getaway for New Yorkers.
Things to Do
The Catskills are full of family-friendly hiking and all kinds of fishing and swimming opportunities, thanks to the mountains and waterways across the region.
Minnewaska State Park is a top pick! North South Lake has a fun hike. 
Downtown New Paltz has the feeling of a college town. There are other small towns in the region to explore, each with a different vibe.
Campground Recommendations
Lazy River Jellystone is a super fun option. It has a massive waterpark the kids will love! You could spend your whole vacation here, but it's also a great basecamp for the region.
Jellystone Park at Birchwood Acres is another great pick. It's quieter than the Lazy River Jellystone and a little further from our favorites, but we still loved it.
To hear all about these New York state camping destinations, click play on the media player above or look for The RV Atlas wherever you find your favorite podcasts.
New York City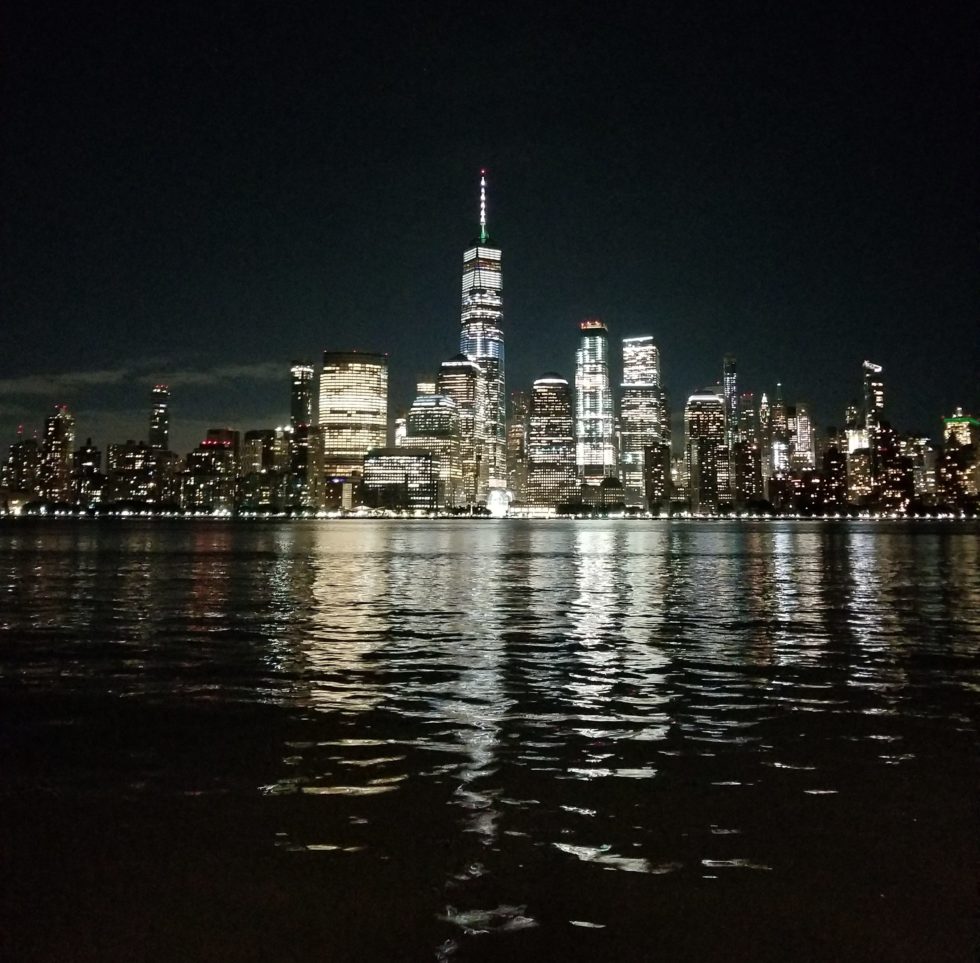 Does New York City need an introduction? Probably not. But, did you realize you could camp there? This is a majorly underrated New York state camping destination.
Things to Do
Where do we begin? Central Park, walking the High Line, the MOMA, the Metropolitan, the Museum of Natural History, and Yankees games are just a few of our favorites. That list could go on and on. There is SO much to see in this grand city. Learn more about some of these spots on our New York City Trip Planner.
Aside from the well-known highlights, you can find bookstores, coffee shops, and every type of food you can imagine in the little neighborhoods all across NYC. It's fun just to wander and explore.
Campground Recommendations
You can actually stay overnight in the city very close to NYC, but it's a pretty unique campground to say the least. Liberty Harbor RV Park is located just across from Manhattan in Jersey City, NJ. We recently did an episode with Kerri Cox from Travels With Birdy about her time in NYC, and she told us ALL about this park. It's a bit of a parking lot, but the access to the city can't be beat! Check out the full review here.
New York State Camping Highlights We Haven't Hit Yet:
Even though New York state is relatively easy for us to access, we haven't hit every place on our NY bucket list. We really want to check out:
See You at the Campground,
Jeremy + Stephanie
Podcast: Play in new window | Download