America's national parks are full of delight and splendor and well deserving of 5-star reviews, right? Well, not to everyone. Some people dare to give our parks one-star reviews. Illustrator Amber Share started her Subpar Parks project to share some of these terrible reviews, along with her lovely illustrations. The snark is heavy and humorous.
We are so excited to talk to Amber and find out more about how she came up with the Subpar Parks project. Friends in our RV Atlas Facebook Group have been sharing her work and basically demanded we interview Amber. We were happy to oblige and so glad Amber could join us.
If you haven't seen Amber's work yet, you must follow her on Instagram @subparparks or check out her tumblr. You'll find lots of gems like this: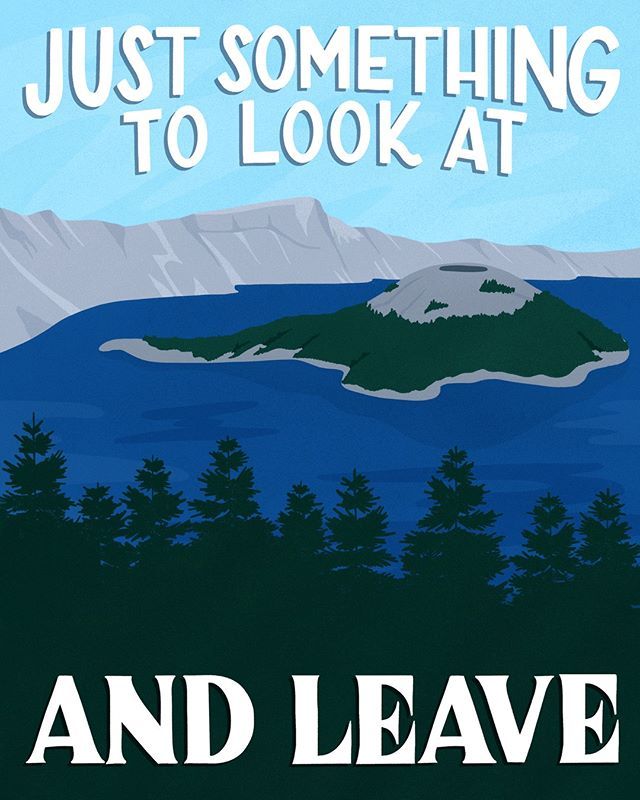 Hear all about Amber's Subpark Parks project by clicking play on the media player above, or by looking for The RV Atlas wherever you find your favorite podcasts! All illustrations in this post by Amber Share.
Amber's Own National Parks Story
Amber has early memories of visiting national parks. She was a Navy kid who traveled a lot, visiting a few national parks along the way. When Amber was around 10-11 years old, her family moved from Hawaii back to the mainland. They had their car shipped to LA and then road tripped across the U.S., stopping at parks, monuments, and recreation areas along the way.
This experience might have given Amber an early connection to our public lands. She remembers standing at the rim of Grand Canyon being unable to comprehend the immensity and recalls that seeing Yellowstone basically "broke her brain" because of how huge and wild it was. Luckily, she didn't save herself some money and try this at home…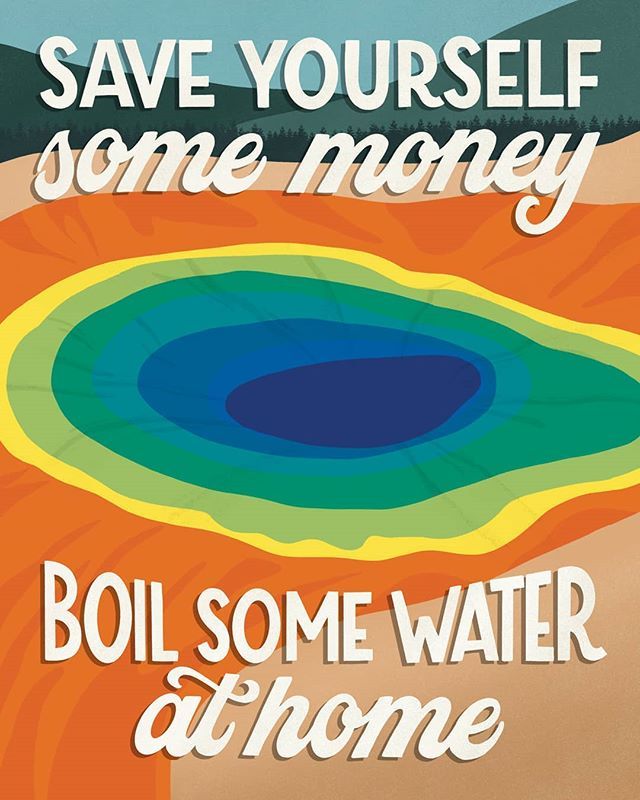 How the Subpar Parks Project Came to Be
Amber describes the Subpar Parks project as a "snarky love letter" to our national parks. Where in the world did she get the idea for this? Last year, Amber was taking a course in hand lettering, and she was encouraged to dig into her own interests for an illustration project. She had always loved the national parks and wanted to do a series of illustrations of them.
However, straight-up sincere illustrations didn't fully encompass Amber's personality. Plus, that's already been done before. Then, she happened upon a Reddit thread where people were sharing one-star reviews of the national parks. This was it! She came up with the idea to take those kinds of reviews and pair them with her illustrations of the gorgeous vistas to be enjoyed in the parks. Beauty + Snark = Perfection!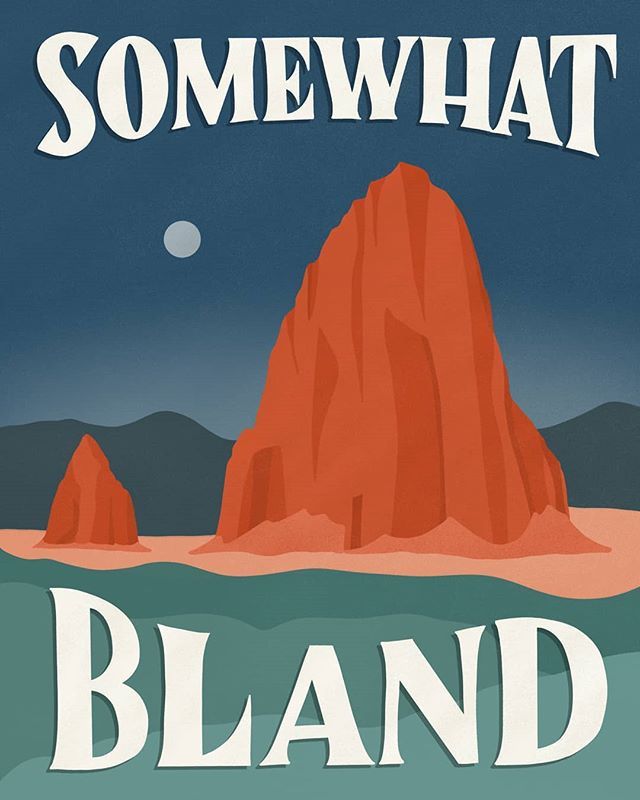 Subpar Parks "Rules"
Where does Amber get the reviews she illustrates? We got the bombshell information that Amber honestly sometimes draws lines from two-star reviews, as well. She said too many people leave one-star reviews with no comments and some one-star reviews are clearly jokes.
Amber tries to truly narrow in on those reviews that earnestly gave the national parks a thumbs down, those that are from people who authentically had a bad experience. She avoids reviews that criticize park management and other facility issues and instead looks for those that have the audacity to criticize nature for not living up to their expectations.
Amber's First Subpar Parks Design
Amber's first illustration was of Arches National Park. There was a review that said, "It looks nothing like the license plate." This just tickled Amber's funny bone. It was so meta! The license plate itself is an illustration, so how could the original not live up to it?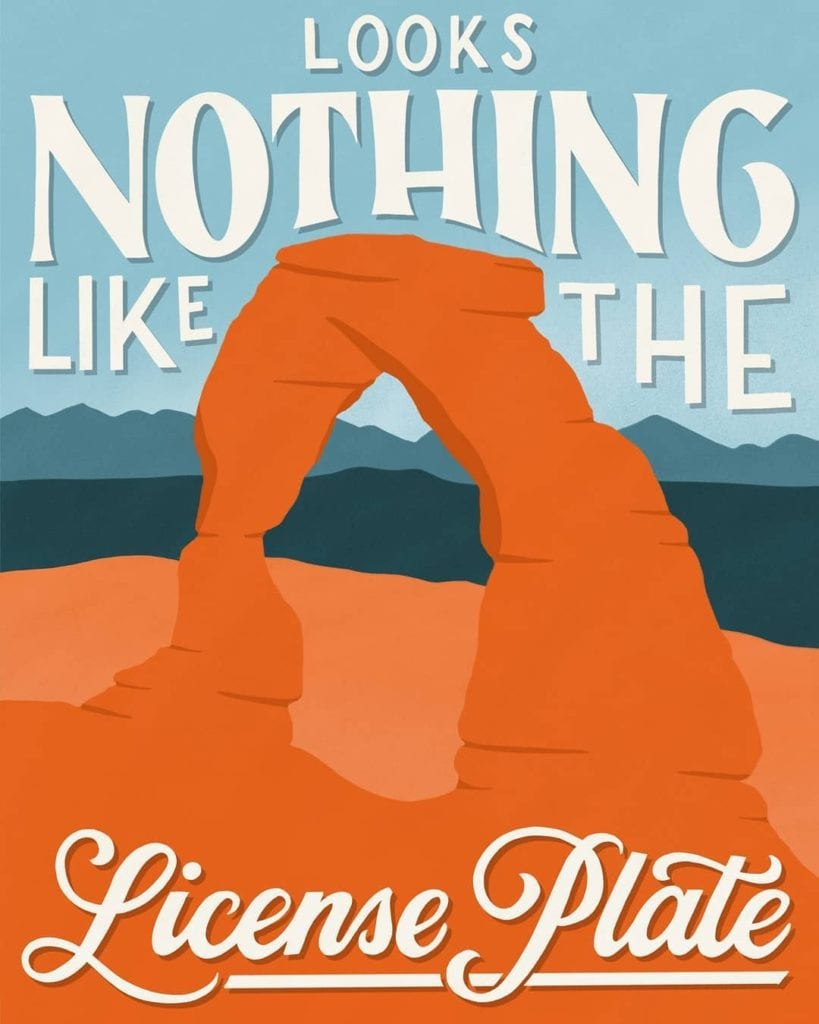 After creating this first design, Amber posted it in December. She actually had two others up her sleeve before she officially kicked it off because she wanted the project to have some "legs" before committing to it.
That first post has now generated over 4,600 likes on Instagram, and Amber is having a viral moment as her works are shared everywhere. Her account is up to 110,000 followers already.
We not only love Amber's illustrations and the reviews she chooses to accompany them, but we also love the captions she puts on each one. They are almost directed at the parks, as if Amber were calling them out. You really have to check them out on her Instagram!

So far, the National Park Service has not yet responded to Amber's callouts, but we look forward to the day.
Some National Park Warnings!
We wanted to give you a great taste of Amber's works with some national parks warnings. When you are in trip-planning mode, be sure to take these reviews into consideration.
Don't go to Joshua Tree National Park. There's not much to do there.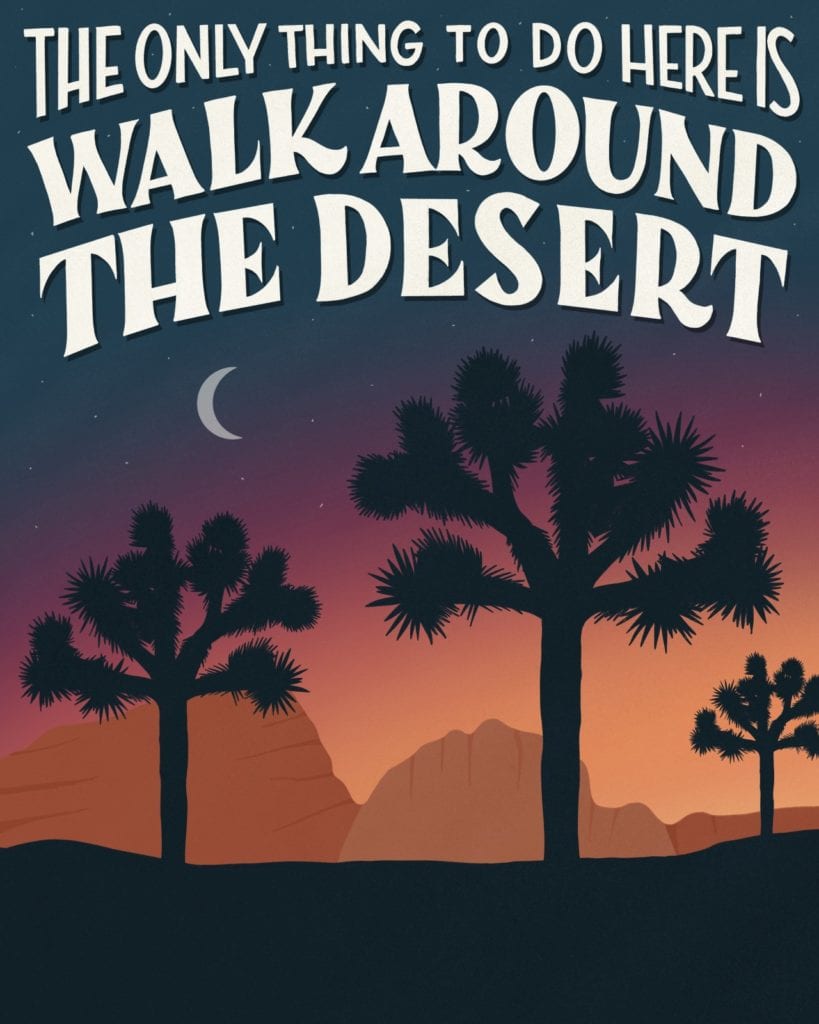 For sure, don't go to Isle Royal National Park. Our friends the Kellas family might have loved it (as they shared in this review), but that doesn't mean it's all that great. There's literally no Wi-Fi there.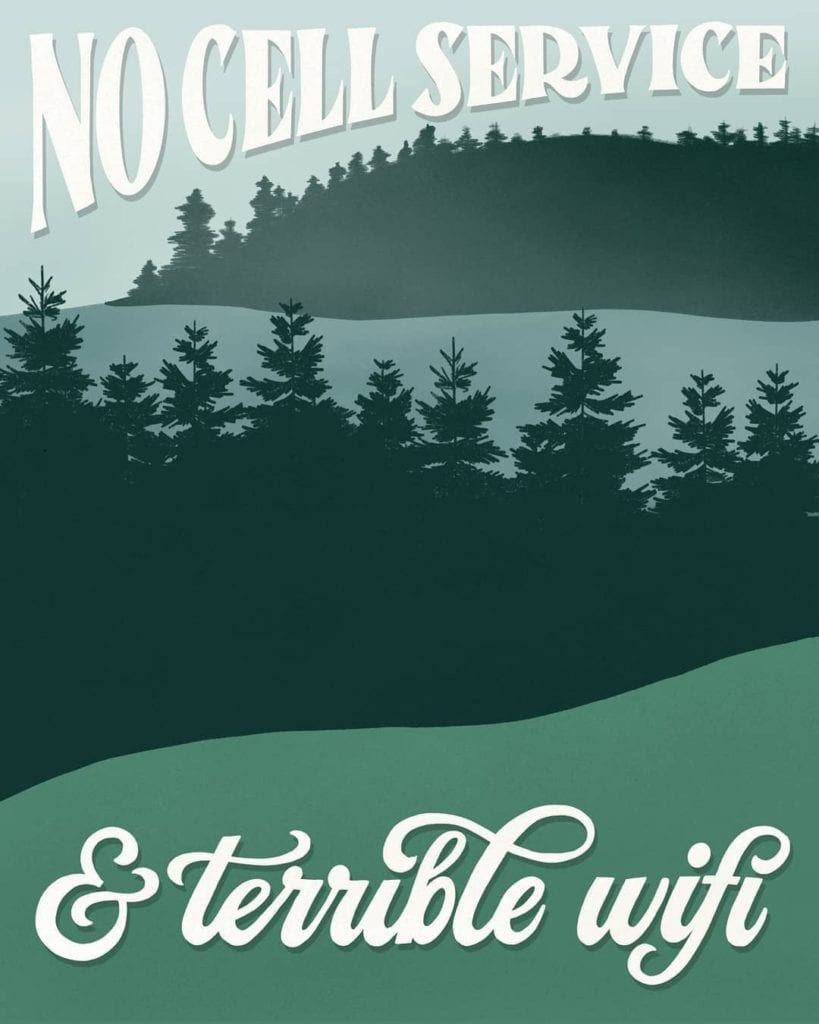 The Great Smoky Mountains National Park is also pretty terrible, with NOTHING to do. So weird, but our family managed to find quite a lot to keep us busy (read all about our MANY adventures here and here and here).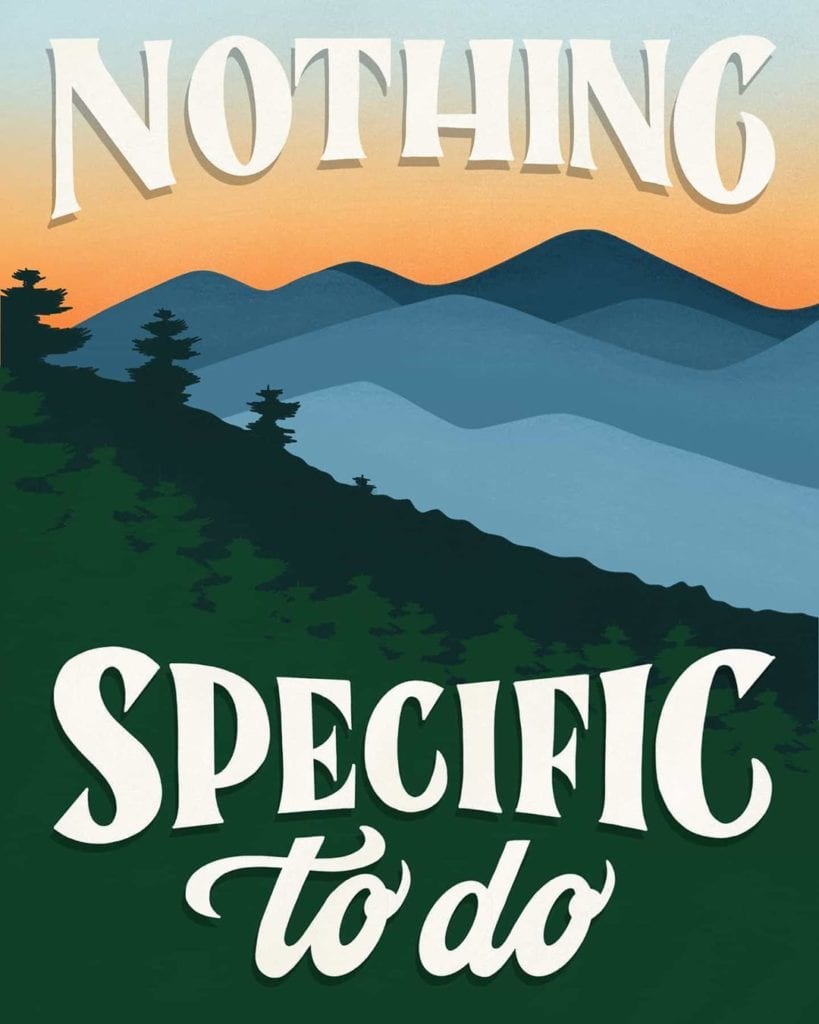 One of our favorites was the review of Sequoia National Park, which warned about the wildlife: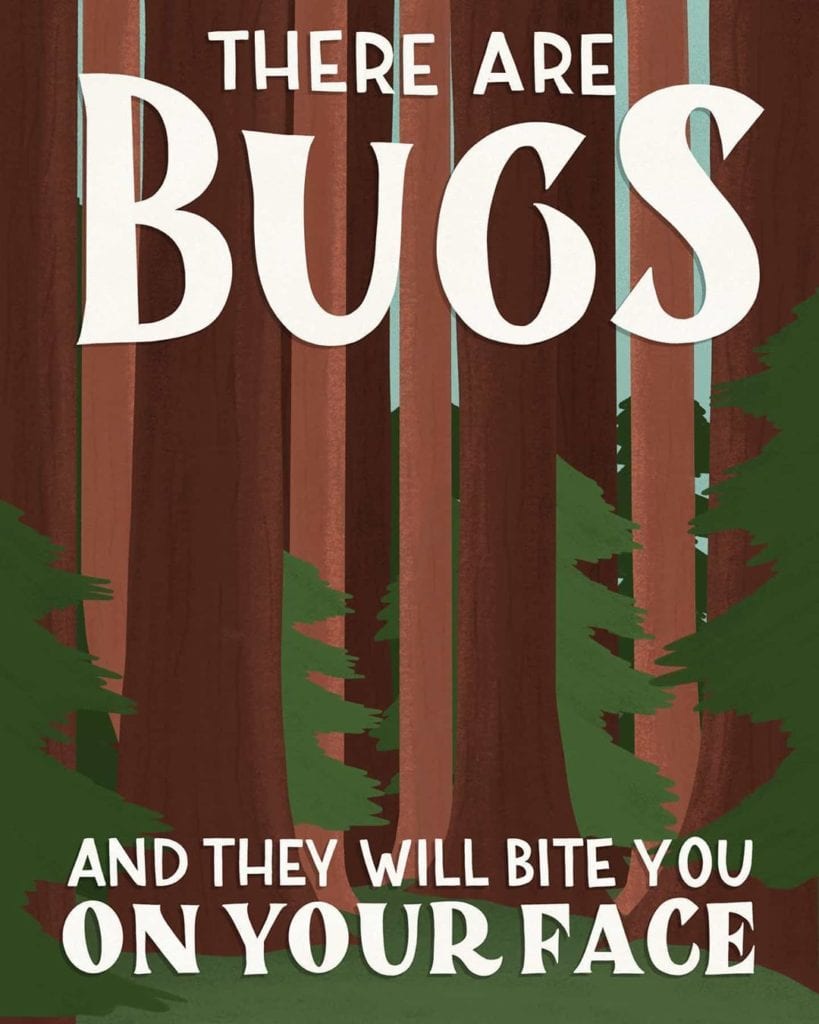 We are rethinking our upcoming trip to Zion National Park after seeing this review: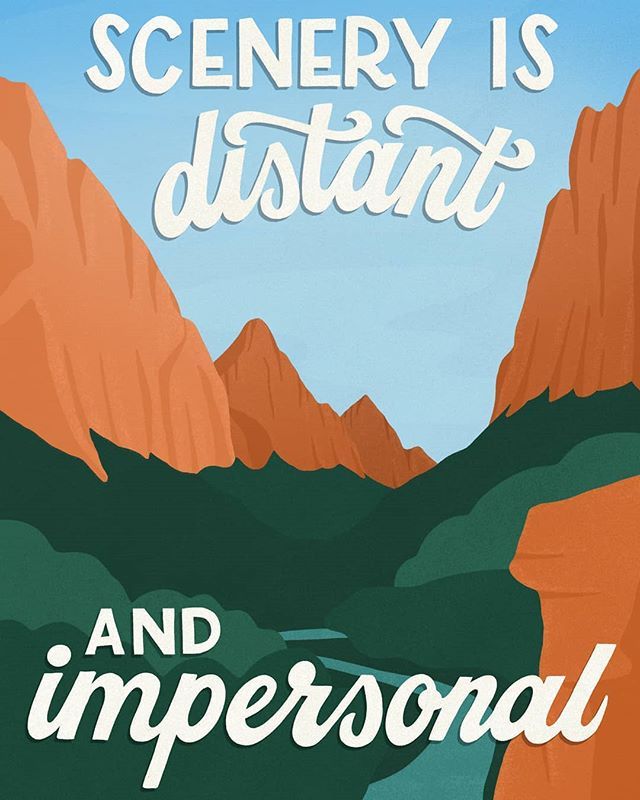 The Future of Subpar Parks
Amber already has a number of future designs planned and reviews already picked (so, don't go out there and make a bunch of one-star reviews in hopes of having yours selected!).
Be sure to follow Subpar Parks on Instagram, Twitter, and Facebook. You can find awesome merch on her online store, feature her parks work and so much more! Amber's illustrations can also be found on her Instagram design page. Check it out, and place your orders!
We really enjoyed this conversation with Amber and look forward to following the rest of the project!
See You at the Campground,
Jeremy + Stephanie
Podcast: Play in new window | Download