Sunset Bay RV Resort and Campground is in Allouez, Michigan in the part of the Upper Peninsula that stretches over Wisconsin in Lake Superior. This is a remote campground, serving as a great basecamp to Isle Royale National Park. Sunset Bay RV Resort and Campground is about 4 hours from both Duluth, Minnesota and Green Bay, Wisconson. It's a full seven hours northwest of Traverse City.
On this Campground of the Week podcast episode, Melissa and Matthew Kellas share why it's more than worth it to make the trip to this remote but amazing destination.
Sunset Bay RV Resort and Campground is one of the oldest continuously operating campgrounds in the Upper Peninsula. It opened in 1944, and has been providing a classic camping experience for decades.
Campground Details

This is a small campground with 11 tent sites, 23 RV sites, and two cabins. Melissa and Mathew snagged the ONLY full hook up site in the campground (site 21), which also has a fantastic water view. Sunset Bay is planning on expanding in 2018, adding 11 new sites with full hook ups.
Sunset Bay is open from mid May to mid October, and there pricing system is different than anything we have ever heard of…they charge by the length of your rig! RVs up to 29 feet are $30/night; 30+ feet rigs will run you $35/night; and 40+ feet will break the bank at $40/night.
Seems quirky to us, but clearly it's working for them.
The individual sites are level and spacious. Melissa and Mathew tell us that there are no bad views.
And the view is the star of the show. You won't find playgrounds and jump pillows at the Sunset Bay RV Resort and Campground. You will find a rocky beach with direct access to Lake Superior. And you should also expect those sunsets to be incredible!
Regional Attractions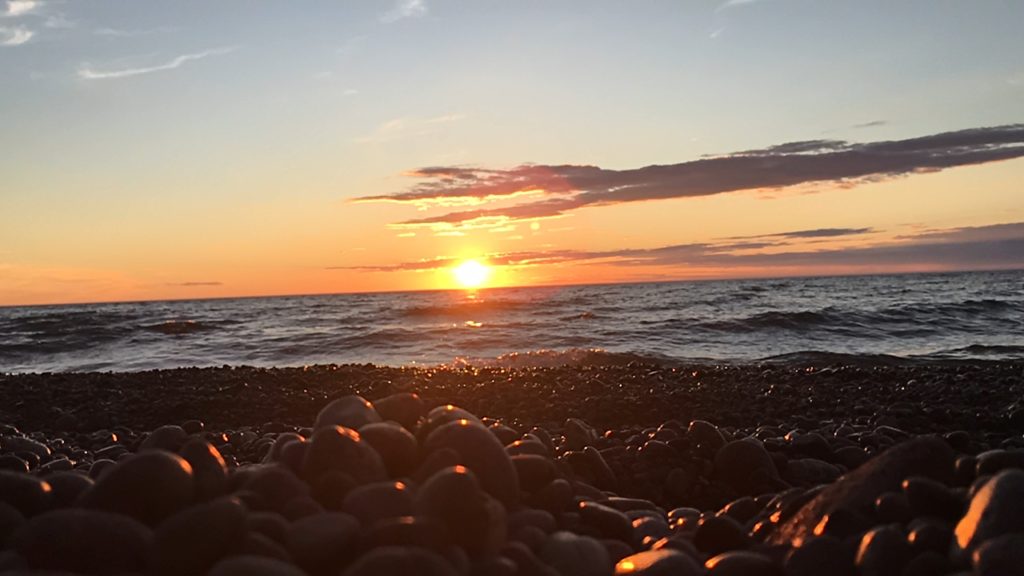 This campground is within reach of the least visited national park in the system, Isle Royale National Park. Isle Royale is on an island, so Melissa and Matthew walk us through our options for getting there and what to do once we have arrived.
There are two ways to travel to Isle Royale National Park: plane or boat. Listen to the podcast episode for details about the planes and the ferry. Here are the links to the ones mentioned:
There is a ton of mining history in the area as well. In the episode, Melissa and Mathew share details about…
They also recommend checking out the waterfalls at Jacob's Creek and strolling through downtown Calumet, Michigan.
Lastly, they give us some dining recommendations…
It was so much fun talking to Melissa and Matthew about a fascinating region of our country that so few people visit. It definitely made us feel itchy to make our way there, no matter how many hours of driving it takes! A big thanks to both of them for bringing us such a fun episode of Campground of the Week.
See you at the campground!
Stephanie + Jeremy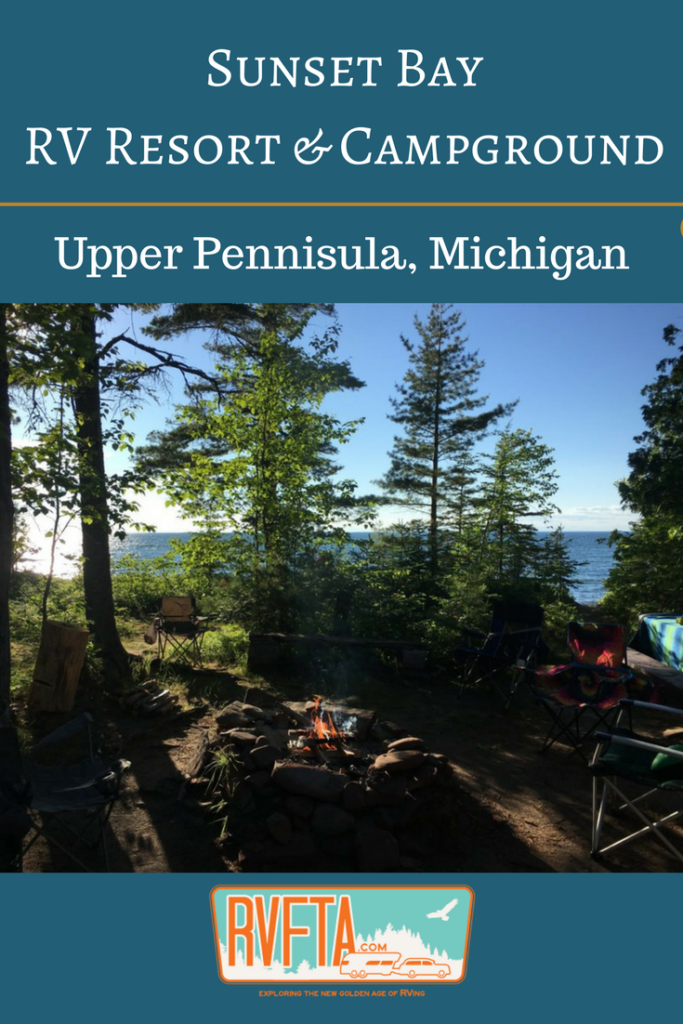 Podcast: Play in new window | Download