We've had successes camping with friends and family…and we have had failures learned lessons. We are here to share our six best tips for planning your own trip with others. Great camping buddies can be hard to find, but once you have some, you can have some extra fun together.
These tips are also shared in our brand-new book See You at the Campground. Find it online or in your local bookstore, and check it out!
Pick a Campground Together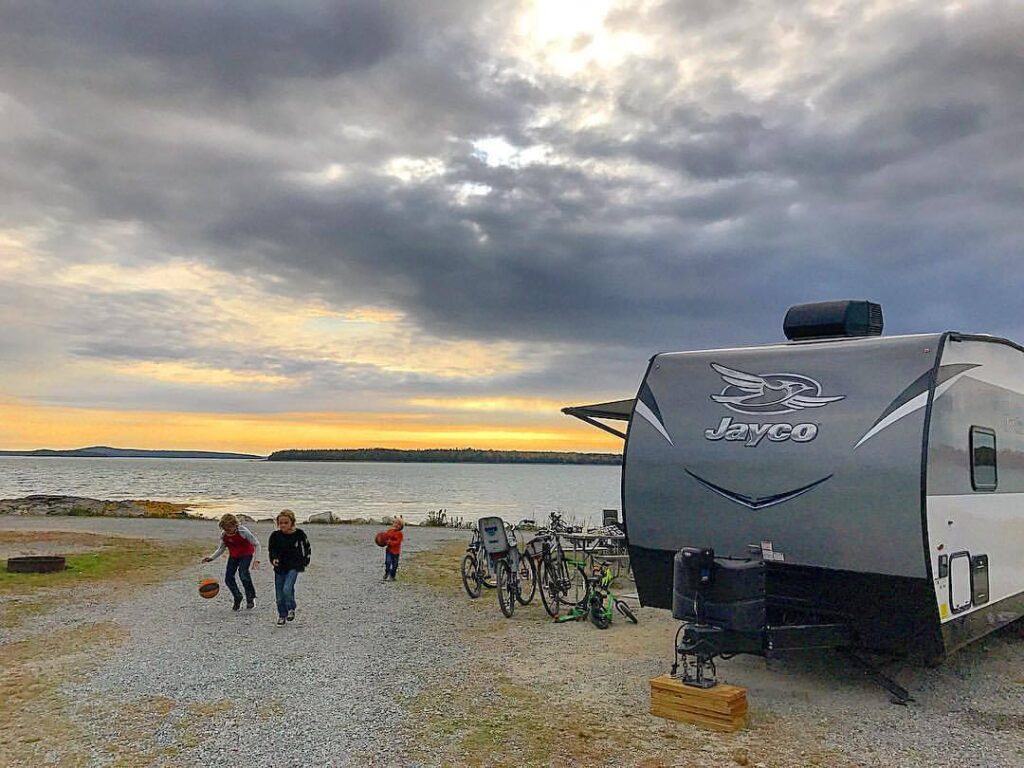 Once upon a time, we went on our first weeklong camping trip in our very first pop-up camper with our family and Stephanie's family…but, we did not really involve Stephanie's family in the discussion. When we showed up at the Cape Hatteras KOA, we loved it. We were fine with the wide-open campground, the lack of privacy, and the busy amenities, but her parents were really disappointed. It just wasn't their kind of campground.
If you're going camping with friends and family, make sure to talk ahead of time about what you like in a campground. Is privacy a must? Do you enjoy tons of kid-friendly amenities and activities? Take a look at the options together, and make sure both groups approve.
To hear more, click play on the media play above or look for The RV Atlas wherever you find your favorite podcasts.
Arrange Your Sites Together as a Group…or Not
Think carefully about how you book your campsites and talk about those preferences. Buddy sites are super fun, with a large yard in the middle. We love gathering with our friends and family members in these dedicated spaces. However, not everyone wants that level of togetherness.
Some friends and family members may prefer to have some separation or privacy, and that's okay! Don't take it personally.
Plan Some Activities Together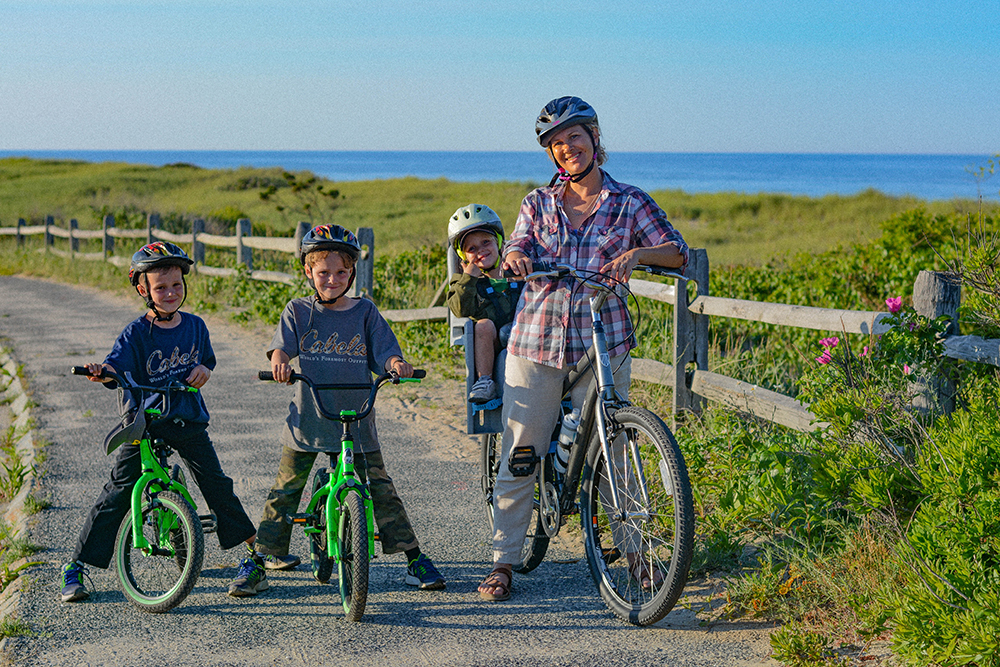 When camping with friends and family, part of the fun is spending time together, but again, that doesn't mean you have to spend the whole time together. Ahead of your trip, clarify what each group wants to see and do, and then decide whether you want to do any of those activities together.
Good buddy campers are those that know how to go with the flow. Again, don't take it personally if they don't want to have a micromanaged schedule that matches yours. Honestly, we really prefer to camp with friends and family at campgrounds where we DON'T want to do a lot of sightseeing. That way, these conversations are more limited, and we just have downtime together to relax and enjoy.
Share Babysitting Duties
If you are traveling with another family with kids, think about taking all of the kids for a night while your friends go out, and they can do the same for you. We have so many great memories of traveling with our friends who were willing to keep our boys while we went out on more adventurous hikes or while we enjoyed some really special date nights.
Discuss Meal Arrangements in Advance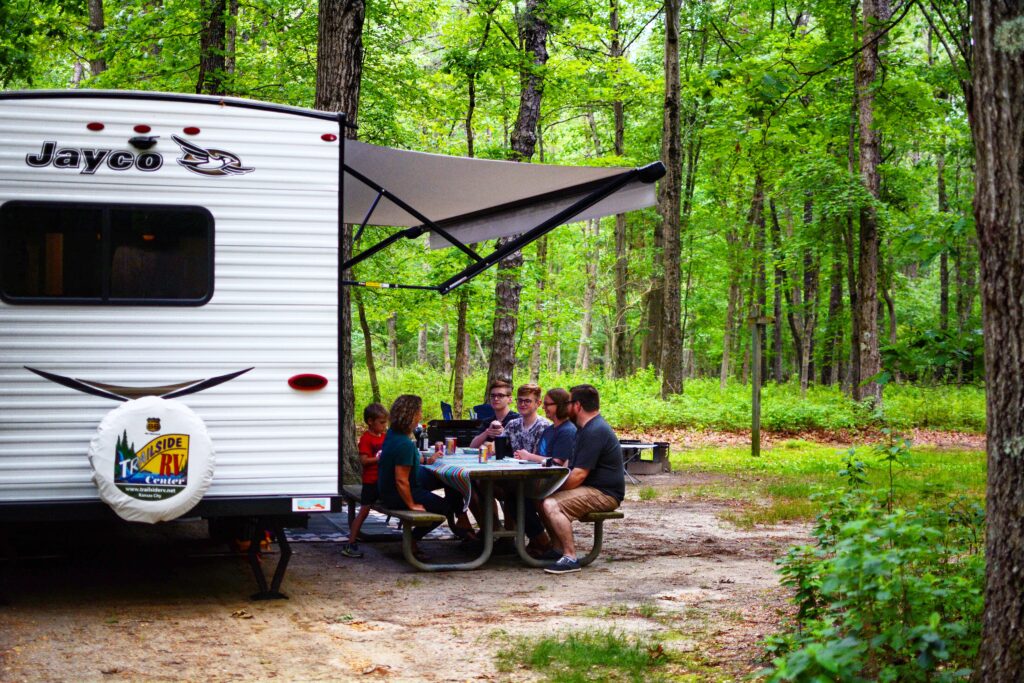 When traveling with our friends, we often planned a handful of shared meals. Instead of having each family share the cooking duties for those nights, we enjoyed taking a couple of nights where we cooked for the whole group, while they took a couple of nights to plan and cook. That way, we are totally off the hook part of the time.
Also, don't feel pressured to share every meal. This can cause a little too much stress, especially if you create a lot of work planning the perfect menu. Instead, keep it loose and breezy, with some planned moments. It should be fun, not a chore.
One nice trick is to ask the family who will get there first to prepare a meal that night. We are so thankful for those times when we arrive late and feel rushed to set up…and we don't have to worry a bit about food, even if it's carryout pizza.
Be Flexible with your Co-Travelers and Expect Flexibility
Traveling with kids (or even adults) just requires flexibility. Sometimes, you might have a planned activity, only to find a sick or grumpy kid. Or maybe you have co-planned a meal, and then you end up staying out longer than expected. Give each other plenty of room for changes. You can still enjoy each other's company, even when things don't go as planned.
We hope you enjoyed hearing all about chapter 14 of See You at the Campground. Now, get out there co-planning your next great camping adventure with friends and family members!
See You at the Campground,
Stephanie + Jeremy
Podcast: Play in new window | Download