Though are national parks are revered for their scenery and wildlife, you really shouldn't overlook the amazing national park lodges. Even if you are usually an RVer, lodges are a dreamy way to add to your national park experience.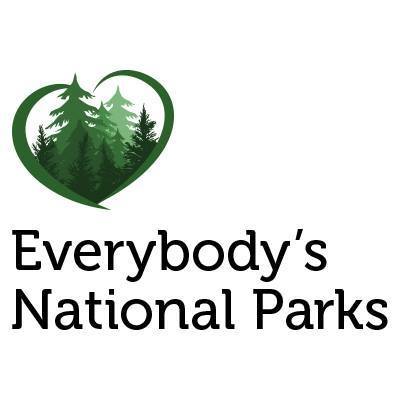 We are joined by Danielle and Bryan Erwin from the Everybody's National Parks podcast. Their goal is to inspire people to visit the parks and to help them have the information they need to have safe, fun visits.
Upon deciding to explore more of the National Park Service sites with their kids, they looked for a podcast to listen to about the parks. After not finding the type of podcast they wanted, they decided they would just have to make one themselves.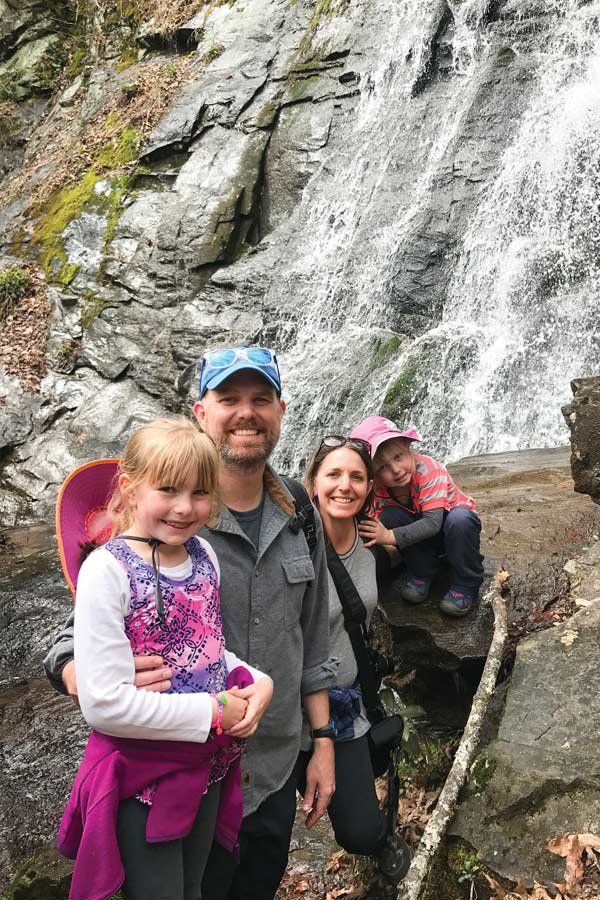 We are excited to have Danielle and Bryan share with us six of their favorite national parks lodges. We've been known to "cheat" on our RV a time or two to stay in a lodge just because it is such a unique experience.
To hear more about national park lodges with Danielle and Bryan, be sure to click play in the media player above or look for the RV Atlas wherever you find your favorite podcasts.
Old Faithful Snow Lodge in Yellowstone National Park
Bryan and Danielle loved the challenge of just getting to the Old Faithful Snow Lodge in Yellowstone. Open during the winter months when the park is buried in snow, the Snow Lodge isn't a place you just drive up to. Danielle and Bryan had to take a snowcoach overland through the park to reach the lodge, which is at 7,300 feet in elevation.
A fresh snow had fallen, and Bryan said they loved getting out playing, snowshoeing, and hiking in this wintry wonderland. Then, they'd return to the lodge to find a warm fire, hot cocoa, a full-service bar, and a restaurant. Danielle said it really felt like going to camp. You get to know the other people staying at the lodge.
The only drawback is that you do have to worry about the weather affecting your travel plans.
Lake Quinault Lodge near Olympic National Park
Located just outside of Olympic National Park, Lake Quinault Lodge is more remote and serene. Bryan described it as having a 1920s grandeur. The lodging is situated around the beautiful, placid Lake Quinault and dwarfed by massive trees.
Crater Lake Lodge in Crater Lake National Park
The highlight of Crater Lake Lodge isn't the architecture or rooms (though, those elements are really nice)…instead, it is the giant verandas that overlook Crater Lake. If you get a lake-side room, you'll be treated to a million-dollar view. Bryan set everyone would automatically talk in hushed tones while standing on the veranda, just because of the magnificence.
Wawona Hotel and Ahwahnee Lodge in Yosemite National Park
Danielle loves how national park lodges can transport her back in time, and she especially felt this in Yosemite, where she just imagined she was retracing the steps of John Muir, Ansel Adams, and Theodore Roosevelt.
While in Yosemite, Danielle and Bryan's family stayed in three different locations. They started with the canvas tents in Curry Village. Then, they splurged on a night at the Ahwahnee. Even if you don't stay there, Danielle recommends visiting to check it out. Finally, they stayed at the Wawona Hotel, where they just fell in love with the 1950s vibe.
Though you take a risk weather wise, Danielle recommends going to Yosemite during the shoulder season because you'll find fewer crowds.
Big Meadows Lodge at Shenandoah National Park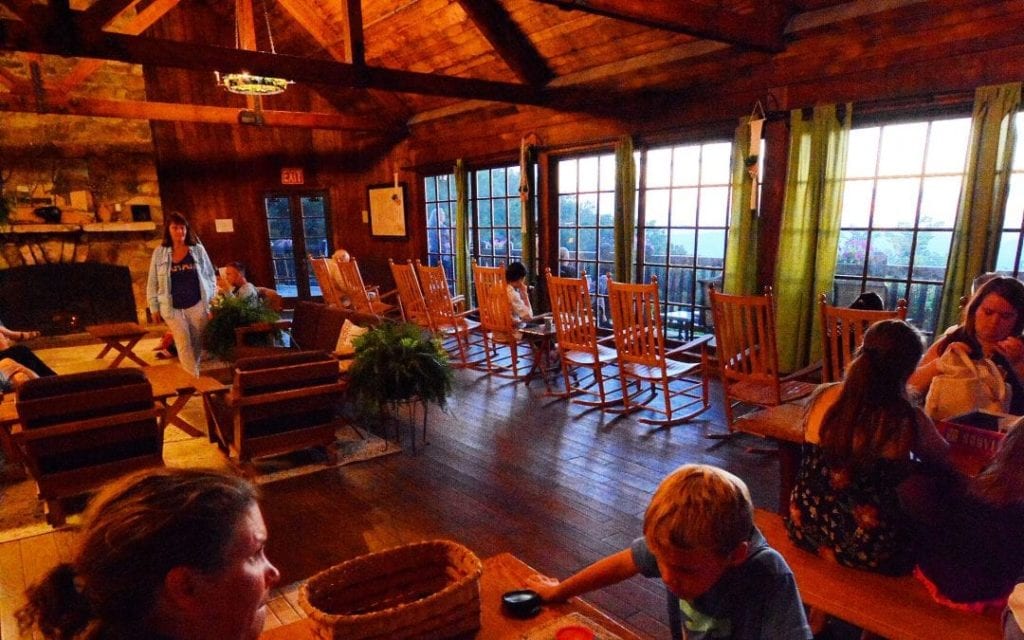 We already know how special Big Meadows Lodge in Shenandoah is, and we loved hearing that Danielle and Bryan picked it as a favorite, as well (read about our adventures here).
Thanks to the architecture, Big Meadows has such a cozy feeling. Adding to that, the great room is often full of families gathering, playing checkers, or enjoying the live entertainment. It's the perfect place to spend a rainy day. If you are staying at the campground, you can easily walk over.
Danielle and Bryan loved the rocking chairs on the big veranda. It's the perfect spot to relax and take in the views of the mountains. They also recommend going during the annual astronomy program.
Grand Canyon Lodging Options
Danielle and Bryan visited the Grand Canyon with grandparents and kids in tow, splitting between two lodges: Bright Angel and Maswik Lodge. 
Bright Angel is right on the canyon, so it provides amazing accessibility. Danielle recommends getting up early, so you can get on the trails in time to enjoy sunrise. Maswik Lodge is the most affordable, and it also has good accessibility and is on the tram line.
Even though they did not plan to stay in El Tovar Hotel, they made time to check out this iconic lodge and asked if a room happened to be available. They got one! Again, the architecture and views did not disappoint.
National Park Lodges Tips
These lodges do book early due to their popularity.
Expect to pay premium prices.
Even if you cannot splurge on a stay (or if you are camping), don't miss out on the opportunity to go and visit a lodge. Most have beautiful lobbies and grounds to explore.
Consider grabbing a meal at one of the lodge's restaurants.
Book in the shoulder season if you can for better availability and less-crowded parks, but be aware of weather risks.
Don't be afraid to check for last-minute cancellations. You just might get lucky!
We really appreciate Danielle and Bryan telling us about these lodging options. Be sure to check out their Everybody's National Parks podcast and follow them on Instagram.
See You at the Campground,
Stephanie + Jeremy
Podcast: Play in new window | Download