Do you know a dad who really loves RVing? This gift guide is full of RV gifts for Father's Day. Though Father's Day is a few weeks away, you might need a little extra time to prepare, with store closures and delayed shipping to contend with. We have some GREAT recommendations here, many of which you can get delivered to your doorstep in plenty of time.
To hear all about these great ideas for RV gifts for Father's Day, click play on the media player above or look for The RV Atlas wherever you find your favorite podcasts.

MORryde StepAbove Steps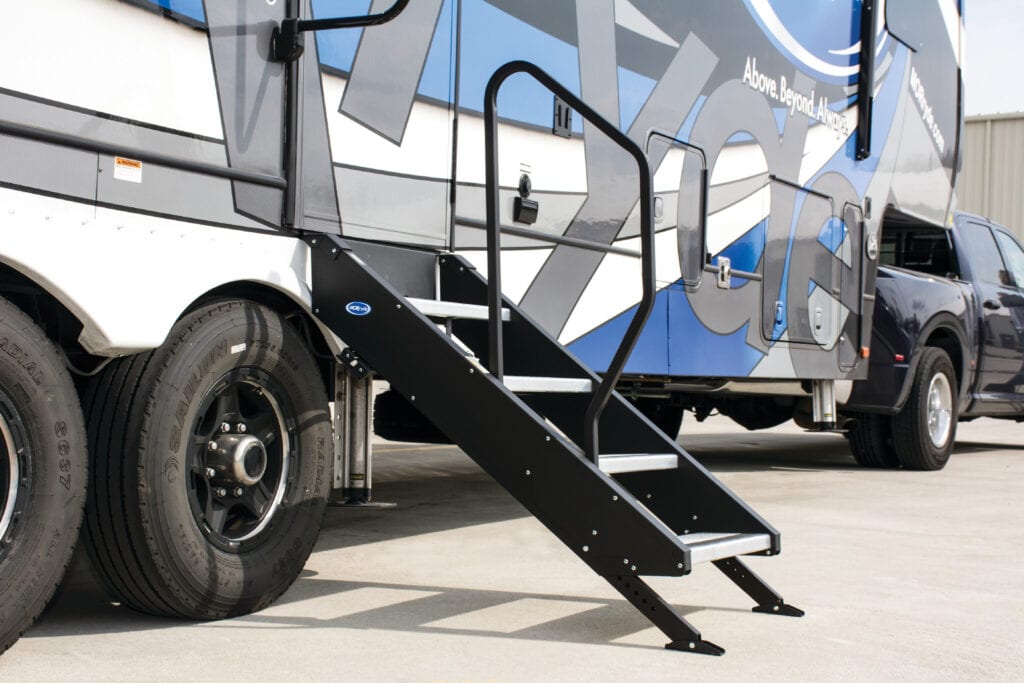 We have the MORryde StepAbove steps on our Jayco Eagle, and we absolutely LOVE them. They provide more stability than traditional RV steps. Not only do they help humans, they are also great for dogs. It's so much easier for Maggie to get in and out of our trailer!
We have heard people worrying that the steps would make a mess when you fold them up into the RV for transportation. We have not had a real problem with that, especially not in comparison to the benefits they bring. While ours came equipped on our trailer, we have heard good feedback about the ease of installation from those who added them later.
Standard StepAbove steps range from $250 to $400 for two to four steps. They also sell strut-assisted models, which are easier to lift up for closing, for around $500-600. A separate handrail is also available. It's important to order the right set for your RV, and MORryde is eager to help. Call them at 574-293-1581 or email parts@morryde.com, and they will walk you through the selection process.
We love our steps and cannot imagine going back!!
RV SnapPad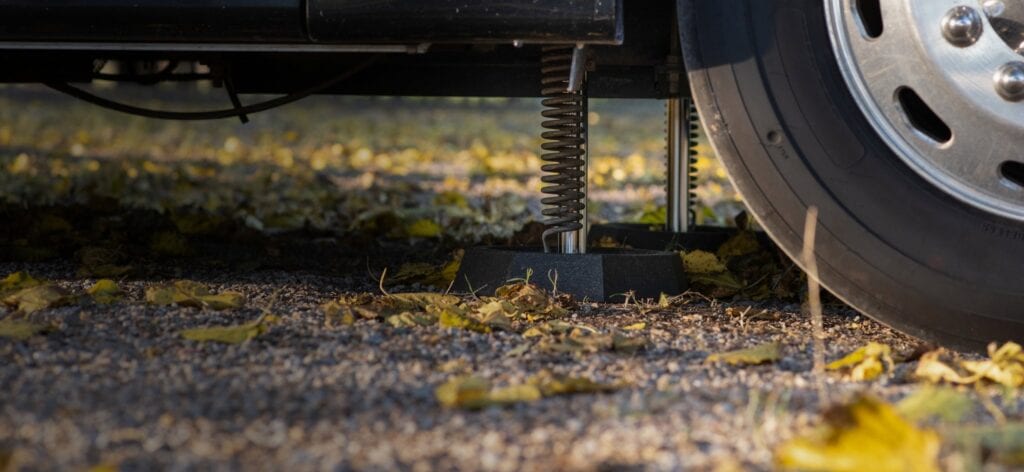 RV SnapPad is a cool family-owned company out of Canada, and we think they've made a really useful and durable product. What makes the RV SnapPads unique is that they are the "world's only permanent leveling jack pads," according to their website.
We just got our set of RV SnapPad, so we reached out to our friends Jon and Heather Anderson for a review. They have had them on their Winnie Class A since 2015. When I texted Jon and asked him if they liked them he responded "OH YEAH." Heather said they have driven over 10,000 miles with zero problems. Their SnapPads are still going strong, offering a noticeable difference in post auto-level stabilization. Heather said she sleeps better with them since they reduce the amount the rig rocks as others walk around.
We just installed ours. What Jeremy likes is that they actually eliminate a step of the set-up process. We used to have four pads that we would put down under each leveler.
These do come in different sizes that are specific to your RV, so you need to be sure to order the right ones. They start at around $90 for a four pack of stabilizers and range up from there for leveling jacks in packs of four or six.
You can find RVSnapPad on their website, on Amazon, on ETrailer, and on RV Upgrades.
Blackstone 17-inch Adventure Ready Tabletop Griddle Combo with Fryer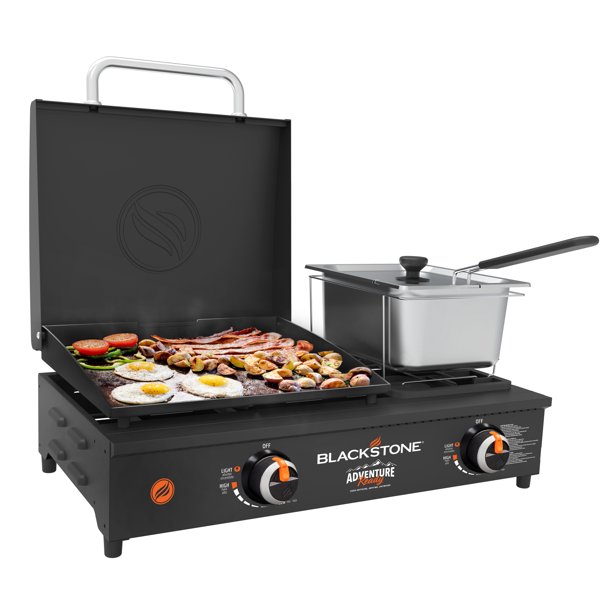 It would be disingenuous for Jeremy to give you a list of RV gifts for Father's Day without recommending something new from Blackstone. Most other outdoor cooking companies put out the same products year after year, while Blackstone continues to innovate. For this list, he picked the Blackstone 17-inch Adventure Ready Tabletop Griddle Combo with Fryer. This Walmart exclusive edition retails for $147.
What makes this product cool is that it combines the traditional Blackstone griddle with a side-burner. That's great for boiling water for pasta or for scrambling some eggs on a skillet while you make pancakes. It includes the frying kit for use on top of the burner.
Some additional features that make this a great model are the grab handles for easier lifting, Blackstone's excellent rear grease management system, a hood for keeping food warm or for melting cheese on your burgers, and a hard cover to protect the side-burner when it is not in use. If you've used a Blackstone before, you know why these are great upgrades. If dad loves to cook at the campground then this might be the perfect Father's Day Gift for him.
Propane Grilling Accessories: Propane Tank and RV Quick Connect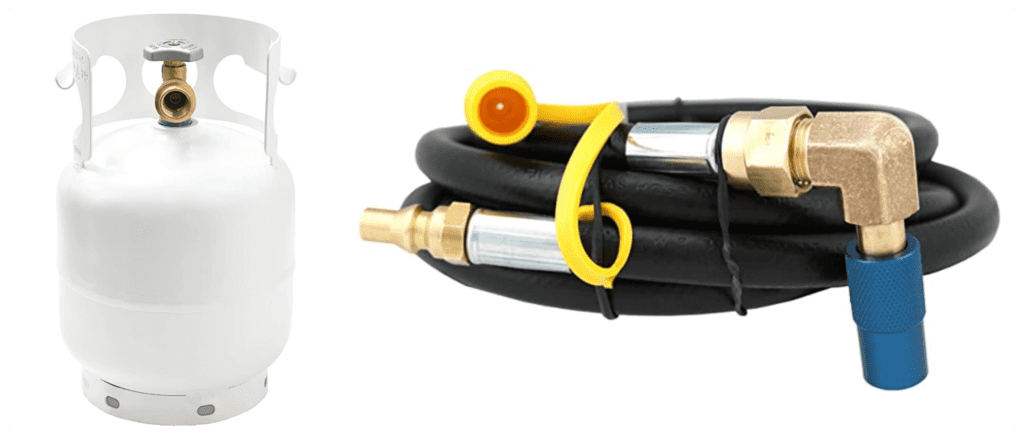 So, what if the RV-loving father figure in your life already has a propane grill or griddle that he loves, what can you get now?? You can get some great propane grilling accessories.
First, consider getting a 5 lb. or 11 lb. refillable propane tank. These are so much easier to haul around than the bulky, traditional tanks, and they are much less wasteful and annoying than the little green bottles. You can find them on Amazon, Ace Hardware, or Camping World. Expect to pay around $40-50.
 Another idea is to get an RV Quick Connect. Not all RVs have an RV quick connect system, so you could consider this upgrade, which makes it so much easier to connect your big propane tanks to your griddle and grills. Expect to pay around $35.
Lippert Components Reel Away Deluxe Cord Reel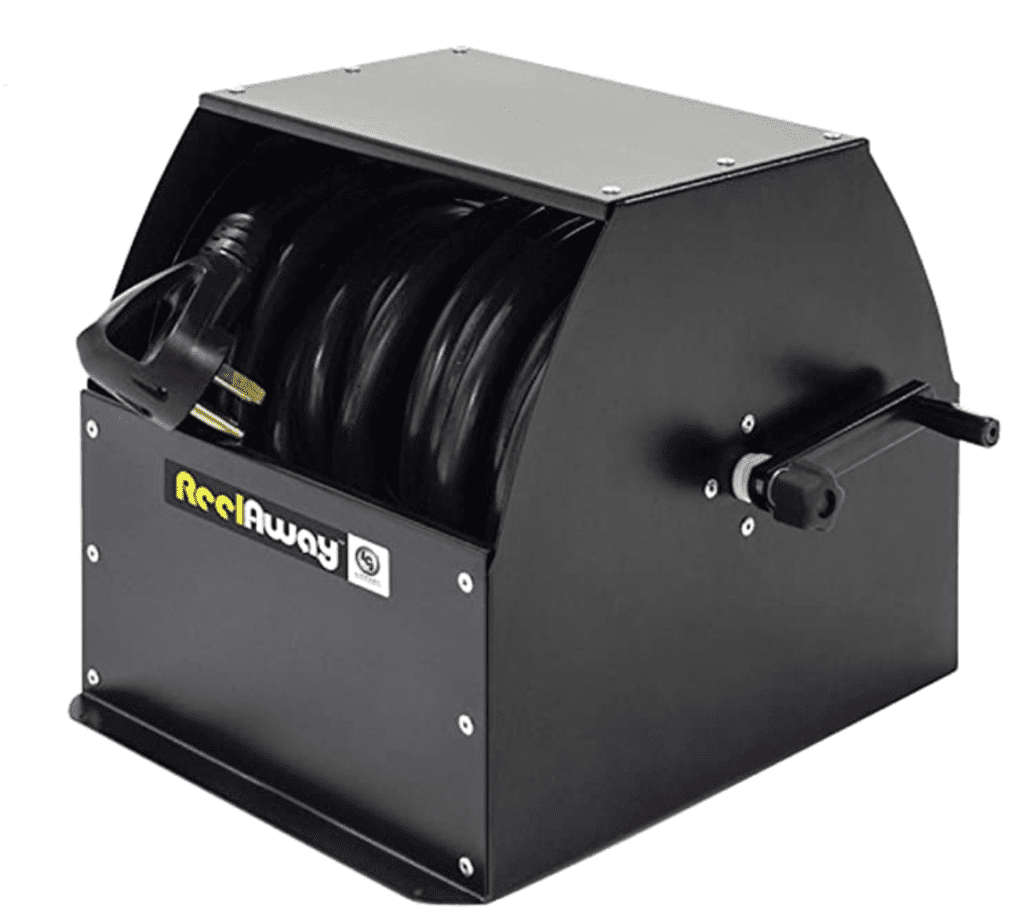 What is Jeremy getting for Father's Day. He just ordered the Lippert Components Reel Away Deluxe Cord Reel for himself. He is excited. Dealing with a 50-amp power cord is a pain in the butt, and he's eager to find a solution that will make his life easier–and yours! Admittedly, he hasn't tested this yet, but he's heard great reviews from those who have.
If you have a 30-amp, you might not really need this since those cords are a little easier to contend with and often roll up easily into your rig. However, this is definitely a solution to consider if yours annoys you. 
To hear more about these great ideas for RV gifts for Father's Day, click play on the media player above or look for The RV Atlas wherever you find your favorite podcasts.
Clearsource Water Filters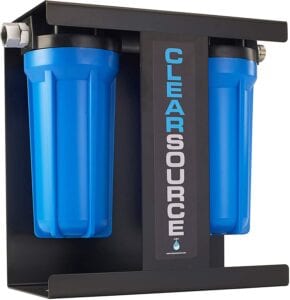 We first used the ClearSource Water Filter when we tested trailers for Trailer Life, and we were so impressed. In our new trailer, we have really missed the Acuva Water Purification System we had on our toy hauler. Since it is a costly upgrade, we debated getting one for the Eagle. We decided to go with the ClearSource Water Filter instead.
The ClearSource Water Filter is not only cheaper, it is easier to install and distributes filtered water to all of the faucets. While it still isn't exactly cheap, you have to consider what this product actually does. It makes us feel totally comfortable with drinking the water in our trailer instead of using bottled water since it filters out everything. Compare this to the cost of bottled water, you'll likely see a cost savings.
Expect to pay $274 for the 2-canister system or $350 for the 3-canister system. The 2-canister system is likely fine. We did buy the 3-canister.
RV Magazine Subscription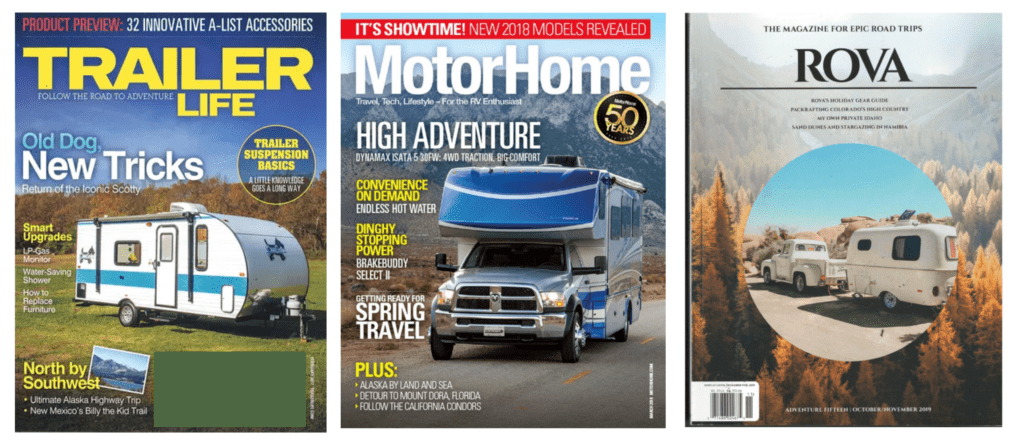 This list of RV gifts for Father's Day was feeling a little heavy on the expensive products, so we had to throw in something cheaper that should fit into any budget–a print magazine subscription! You might not have bought one in awhile, the novelty could be fun.
Two obvious choices are Trailer Life or Motorhome magazine. Inside you'll find destination inspiration, DIY features, gear recommendations, and RV model reviews. Plus, you might even spot some content from us. Either is $18, or only $12 for Good Sam members.
Another great, hip option is ROVA Magazine. A one-year subscription for six issues is $35. The content digs in deeper and inspires wanderlust. It's not just limited to RVers, but RVers will certainly love it. Plus, the photos and the designs are just beautiful.
We hope this list gives you some great ideas for RV gifts for Father's Day! Don't forget to consider a copy of our book See You at the Campground! We think it makes a great gift. It's coming soon to many big box stores near you, or you can find it online.
Drop us a note to let us know your favorites gifts you've given or have been given!
See You at the Campground,
Jeremy + Stephanie
Podcast: Play in new window | Download