Do you believe in the paranormal, or are you a total skeptic? Whether you believe in ghosts or not, you may find haunted history interesting. Planning a haunted RV road trip from New York to New Orleans can take you to some of the nation's most fascinating supernatural spots, with some terrific campgrounds nearby.
Shannon Minner is a member of a local ghost hunting team in Tennessee and an avid RVer. She has combined these passions and rounded up six spooky locations between New York and New Orleans—and beyond—and campground recommendations near each. You can do this road trip as one mega tour, or you can do short spurts to each spooky site.
If you can combine your visit with a Halloween-themed weekend at the campground, even better!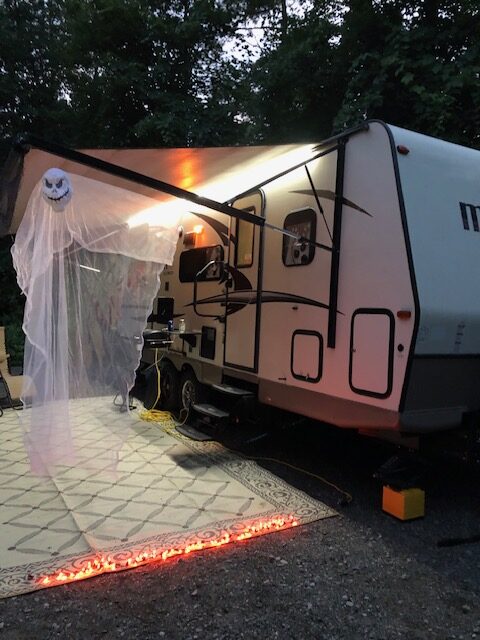 To hear the full interview with Shannon and to learn more about these ideas for a haunted RV road trip, click play on the media player above or look for The RV Atlas wherever you find your favorite podcasts. 
Questions to Ask Before Booking a Ghost Tour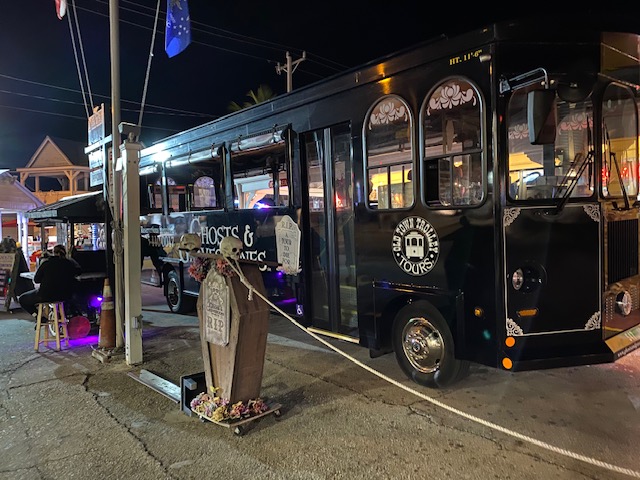 Before you set out to explore some haunted history, here are some questions to ask before booking a tour:
Is the tour appropriate for your audience? If you are traveling with children, make sure the tour isn't for adults only, and check the scare level to make sure it's okay for your group.
Are you traveling with anyone with mobility issues? Some tours have more physical demands than others.
How long is the tour?
Is it a walking tour or a tour that provides transportation?
Does the tour provide any ghost hunting tools? Is there an extra cost to use them?
What is the cancellation policy? A lot of tours will go out rain or shine.
New York's Fort William Henry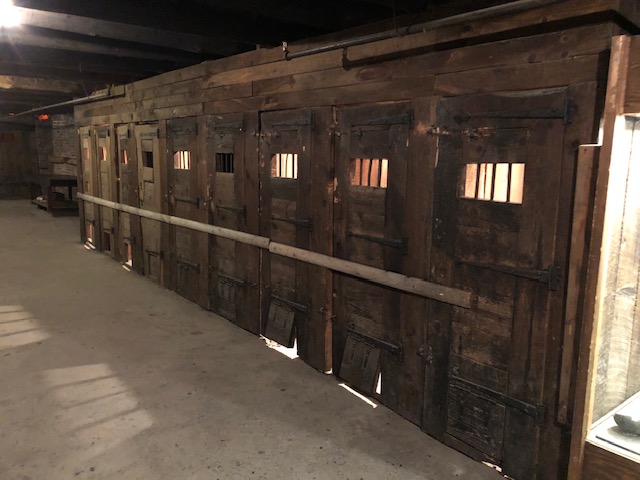 Located in Lake George, NY, Fort William Henry was built in 1755 and was the site of a brutal attack that left many dead. Tour the museum to see the table where gruesome surgeries were performed. As Shannon says, "When you know the history of a place, it's hard to believe it's NOT haunted."
The Fort William Henry museum is set up as a living history museum, with reenactments bringing colonial life and the French and Indian War to life. Both traditional daytime tours and "haunted" nighttime tours are offered. You can even join a paranormal investigation.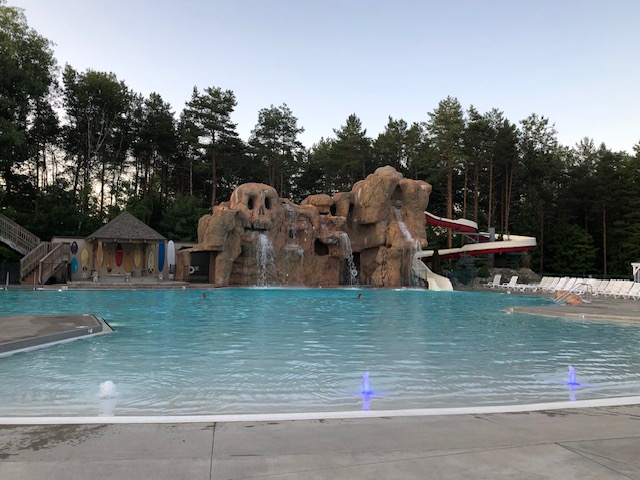 Fort William Henry has an awesome campground nearby. If you are staying in Lake George, check out Moose Hillock Camping Resort. We've talked about this one again and again! It offers large wooded sites and a super cool pool that even has a bit of a spooky theme. Fall is an especially fun time to visit, with themed Halloween weekends.
Pennsylvania's Eastern State Penitentiary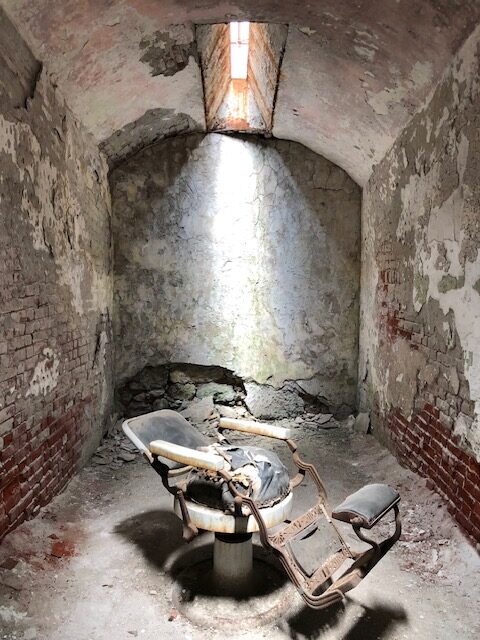 One of the nation's most famous and most expensive prisons is located in Philadelphia. Even without claims of paranormal activity, the Eastern State Penitentiary is an interesting stop, known for its architecture and history. The notorious Al Capone was once a prisoner here!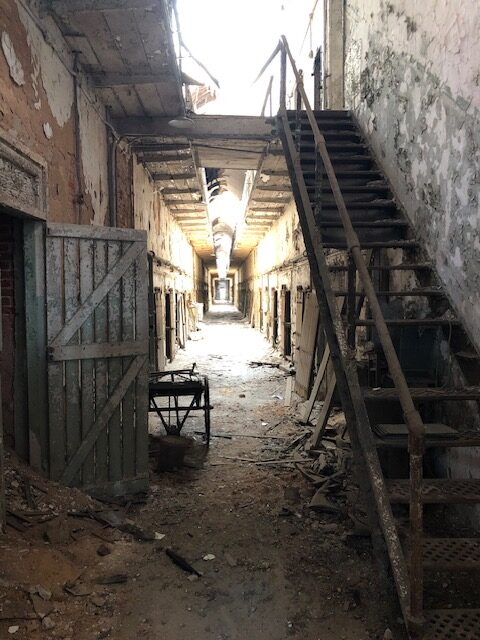 Eastern State Penitentiary offers traditional daytime tours, with a self-guided audio option. During the fall season, the Nighttime Halloween Festival is a special treat for those who want to amp up their experience with five haunted houses located within the prison walls.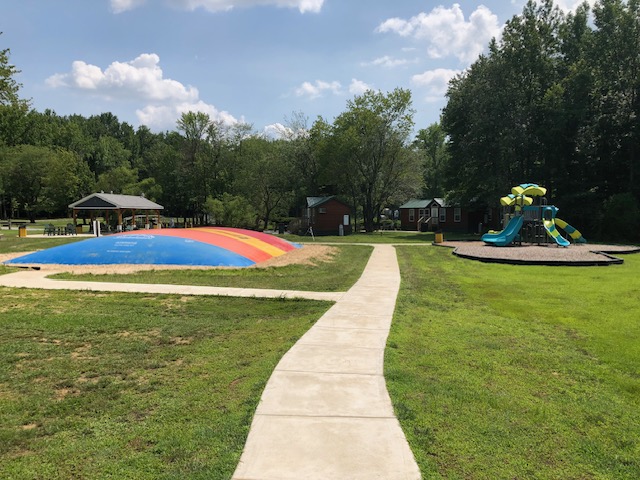 For a visit to the Eastern State Penitentiary and the greater Philadelphia area, consider a stay at the Philadelphia South/Clarksboro KOA. Though it's technically in New Jersey, it has easy access to Philly. Plus, it's a great family-friendly campground with a scenic pond and tons of activities.
Paranormal Attractions in Florida's Key West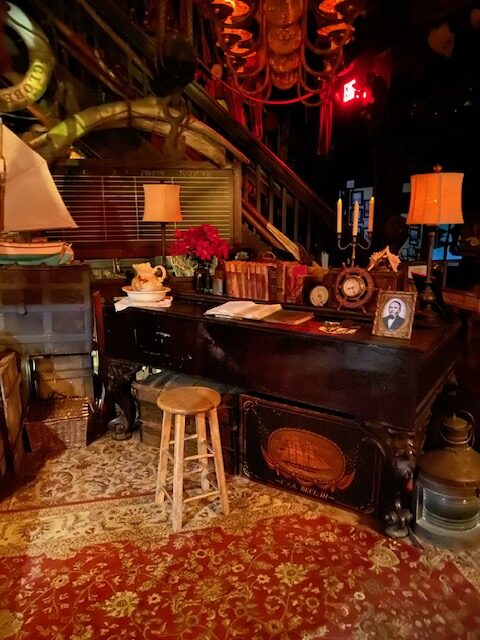 To find the next set of attractions, you'll have to head south—waaay south—to the southern tip of Florida. While Key West might be known for its hip vibe and natural beauty, the paranormal sites here are not to be missed.
Old Town Trolley's Ghost & Gravestones Tour offers a fun way to explore the haunted history of Key West. The trolley takes you to various sites and allows you to hop off and explore. For an extra fee, you can borrow a K2 meter, which measures electricity. You might even meet Robert the Doll! Make sure to follow the rules (click play on the podcast player above to hear tales of this haunted doll).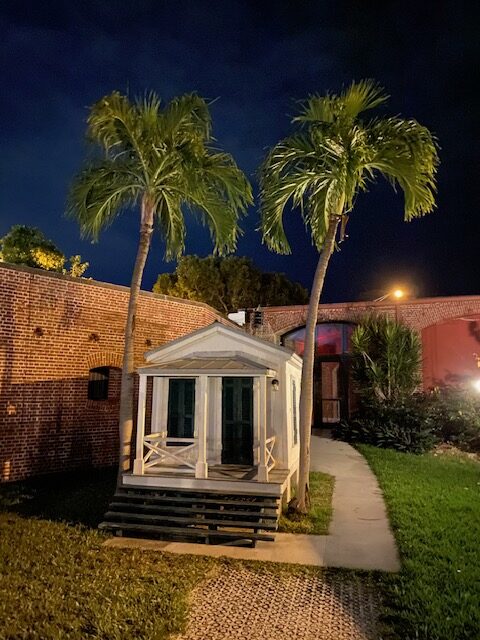 There are several great campground in Key West. Consider the Bluewater Key Luxury RV Resorts, which is just 20 minutes away from the museum. You can bring your own watercraft and stay in the lap of luxury with your very own tiki hut. Further out, the Sunshine Key RV Resort and Marina, a part of the Thousand Trails network, offers 400 sites and is surrounded on three sides by water.
The Haunted History of New Orleans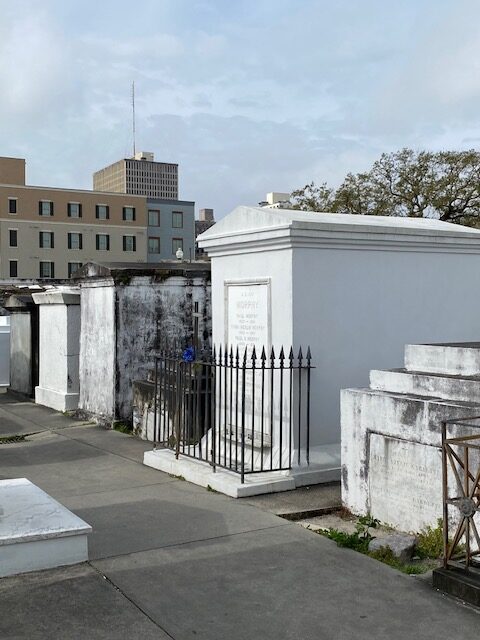 No haunted RV road trip would be complete without a visit to New Orleans! The city's rich culture, history, and architecture make it a fascinating place to explore, with or without spirits. The connections to voodoo add to the mysterious ambiance. A hop-on-hop-off bus tour is a good way to reach several locations in the city. New Orleans also hosts tons of haunted pub crawls and an adults-only true crime and voodoo tour.
There are many ways to explore the haunted history of New Orleans. Take a tour of the St. Louis Cemetery No. 1, which is the city's oldest. You cannot enter without a guide, so make sure to plan ahead. Visit the grave of a voodoo priestess—many believe she still grants wishes. This is just a small taste of the city's spooky sites.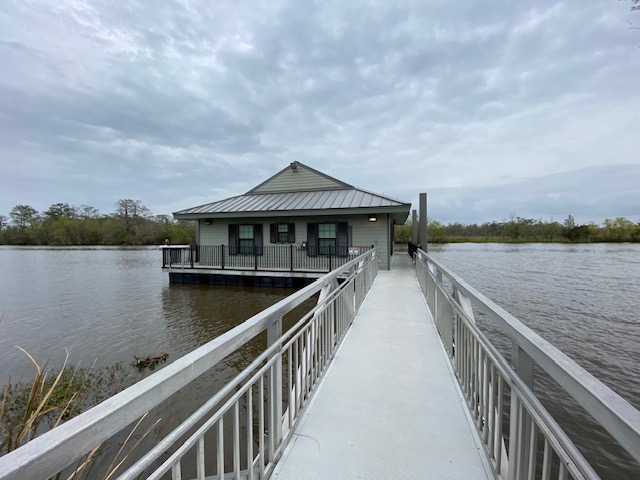 While it doesn't seem like New Orleans would have a scenic state park nearby, it actually does. The Bayou Segnette State Park in Westwego, Louisiana, offers an easy to commute into the city and large spacious RV sites with water and electric hookups. You'll also find beautiful cabins on the water. If you'd rather stay right in town, the French Quarter RV Resort gets great reviews. It is within walking distance of the city and has a pool.
Don't forget that you can hear more about this haunted RV road trip by clicking play on the media player above or by looking for The RV Atlas podcast.
Spooky Sites in San Antonio, Texas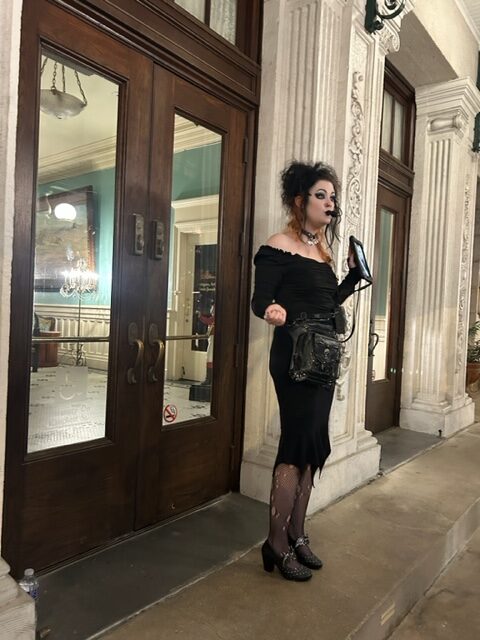 San Antonio is considered an extremely haunted city thanks to the history of the missions, where many battles–and deaths–happened. The Sisters Grimm Ghost Tour offers a great chance to experience the haunted history. A stop at The Alamo is also a must, of course.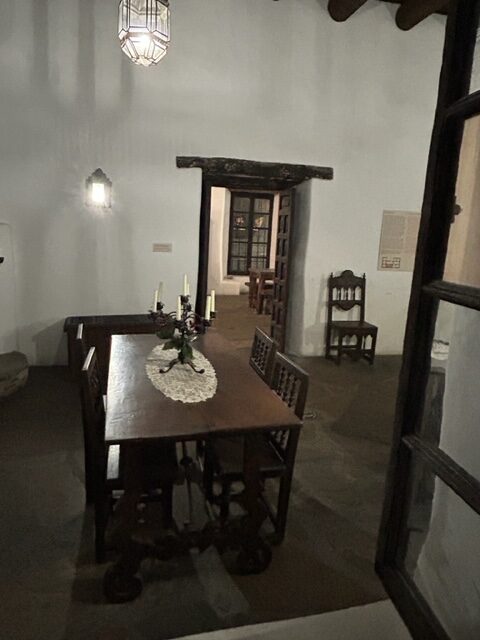 Or, you can stay in a supposedly haunted hotel while in San Antonio! Check out the Menger Hotel, the Emily Morgan Hotel, or the Holiday Inn Express, which is located in the Old Bexar County Jail.
If you want to camp nearby, check out the San Antonio KOA. It's convenient to the city and offers all kinds of family activities. Sun Outdoor's Traveler's World is another top choice.
Michigan's Northern Michigan Asylum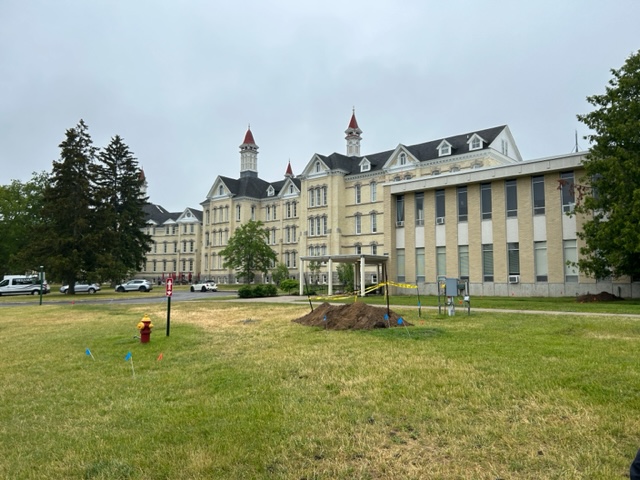 While Traverse City might not come to mind as a spooky spot, at least one attraction in the city has a haunted history. The former Northern Michigan Asylum, now known as the Village at Grand Traverse Commons, is a spot with a dark past. In the late 1800s and beyond, people with mental illnesses were subjected to all kinds of awful "treatments," including lobotomies, which caused psychic harm and deaths.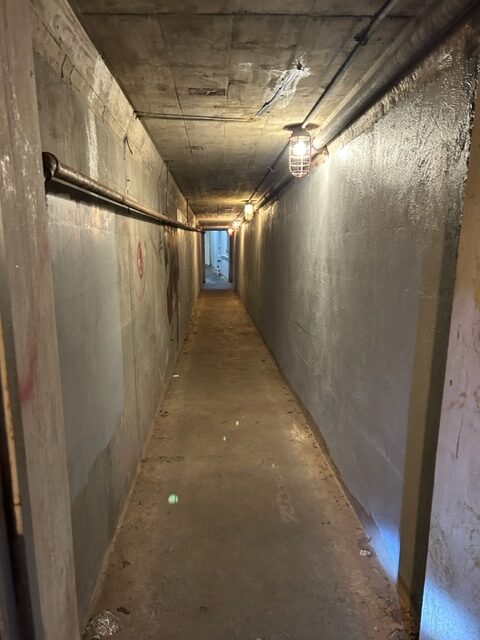 The Village at Grand Traverse Commons offers a Guided Historic Walking Tour of the interior and exterior, including some historic structures and the old steam tunnels below the ground. The Asylum Twilight Tour is a popular 90-minute guided walking tour on the weekends that accentuates the paranormal.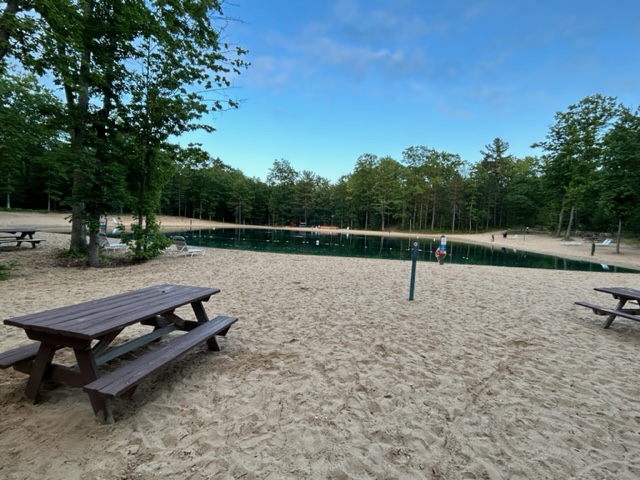 The Timber Ridge All Seasons Resort offers yurts and RV sites with full hook-ups and shaded sites. It is open all year and has fun amenities and activities, including an RC track, dodge-ball court, and heated pool.
Pro Tips for Paranormal Tours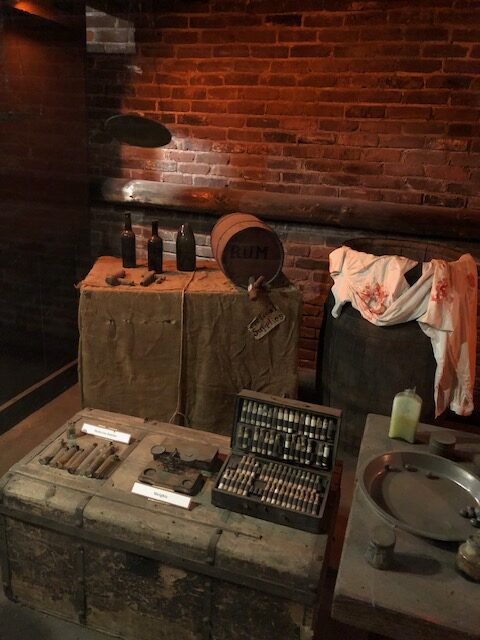 Shannon shares these terrific tips for getting the most out of a ghost tour, if you truly are looking for the supernatural:
Use your cell phone camera to take pictures. Always take at least two pictures, back-to-back so you can compare them. Do you notice anything in one photo that isn't in another? Do watch out for "orbs". You can easily discount many of these as being caused by bugs or dust. When you're exploring these old locations a lot of dust and dirt that get stirred up.
Use the "Voice Memos" app on your phone to capture EVP's. EVP stands for "electronic voice phenomena." You're listening for spirits to communicate with you by asking a question and then pausing. Record small bursts, about 5-10 minutes, and then listen back to see if you capture anything.
Many ghost tours rent K2 meters, which allow you to detect electricity. Supposedly, spirits can use energy to set off the light displays on these meters. Put your cellphone into airplane mode to avoid interference.
Even if you aren't on a "ghost tour," you can use these tools to see if you capture any paranormal activities as long as you are respectful of the tour.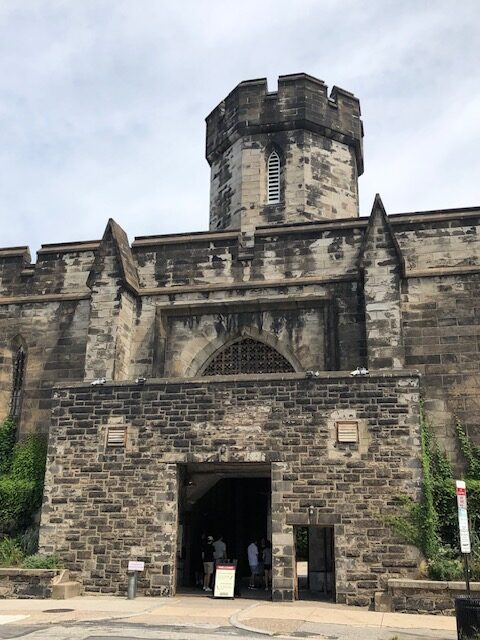 We want to thank Shannon for sharing this amazing haunted RV road trip with us! What a fantastic roundup of stops! Make sure to look for Shannon on Instagram as @thecampinglibrarian to follow her book recommendations and travels—both haunted and not! All of the photos in this post came from her, and we thank her for sharing those.
Podcast: Play in new window | Download