The 2023 Hershey RV Show is in the books, and while it did not shatter attendance records, it was the most exciting Hershey show we have ever been to. Attendees for the show were enthusiastic, the RV product on display was comprehensive and varied, and there were dozens of excellent vendors inside the Giant Center.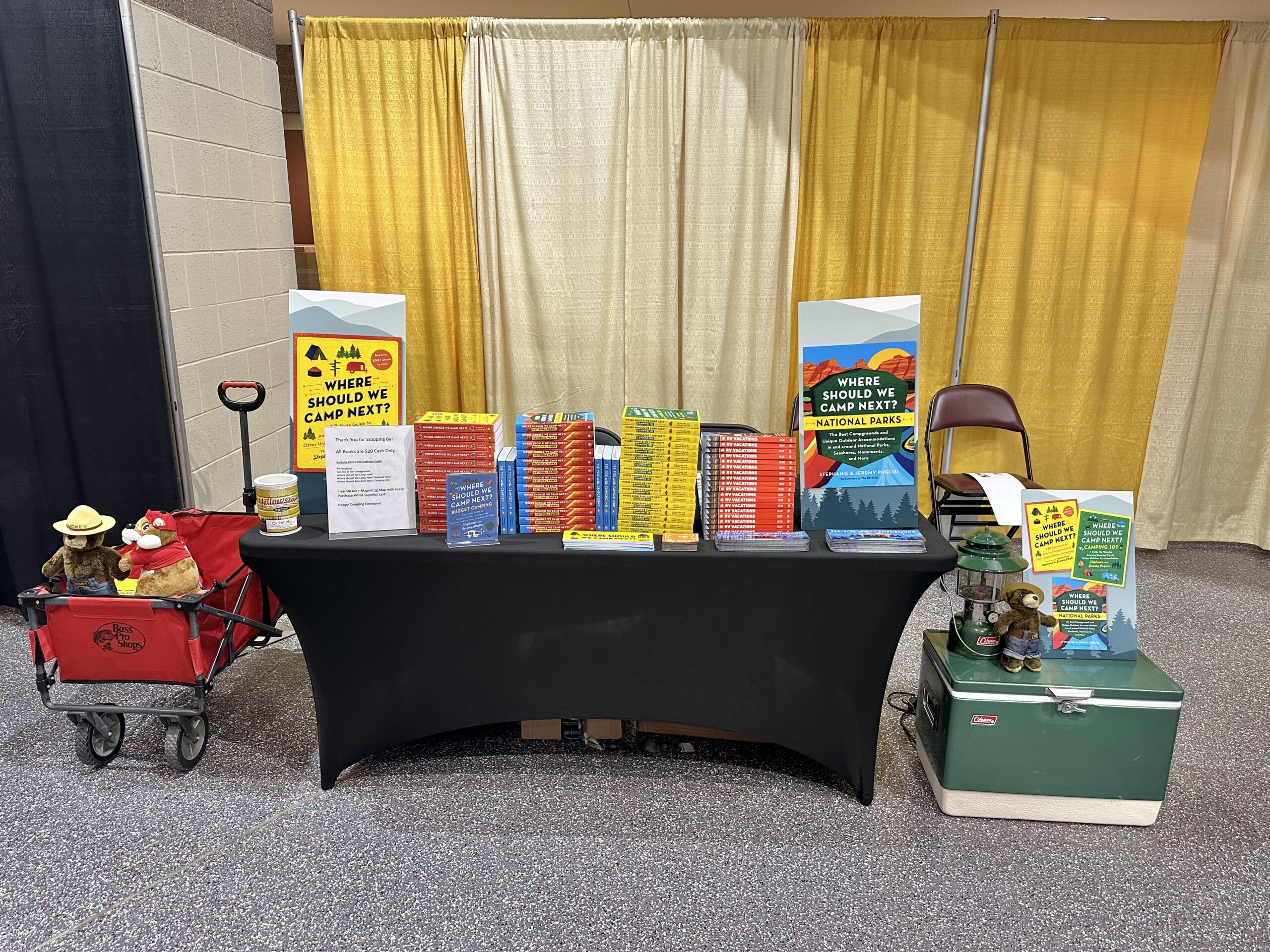 And for the very first time The RV Atlas had its very own booth to sell our Where Should We Camp Next? series of books. It was awesome catching up with friends and fans of our podcast and we had a blast selling and signing books at our own table. We spent time with friends both old and new and we sold out of books a full day before the show ended. Next year we will definitely be back–and we will definitely bring more books.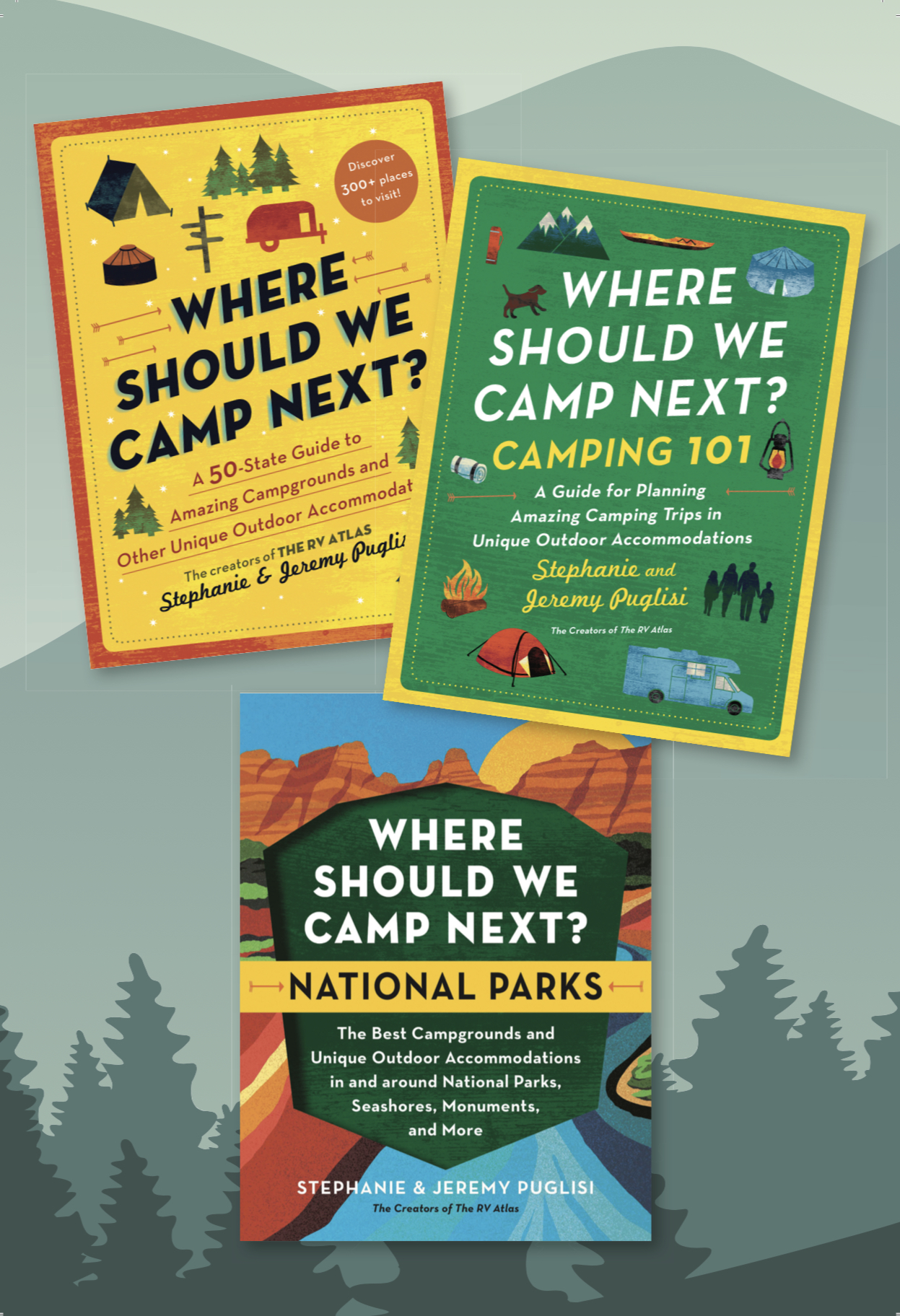 Our good friend Patrick Botticelli from New Jersey Outdoor Adventures was also back at the Hersey RV Show at the Airstream display. Patrick is a longtime friend of the podcast and he has been on the show several times. He has made guest appearances about his 1961 Airstream Bambi renovation project and 8 Insane DIY Van Builds from his widely popular YouTube channel among other topics. We invited him back on the show to talk share his top picks from this year's Hershey show. We also asked him to interview Jeremy about his top picks from the show! Thankfully he agreed to do both.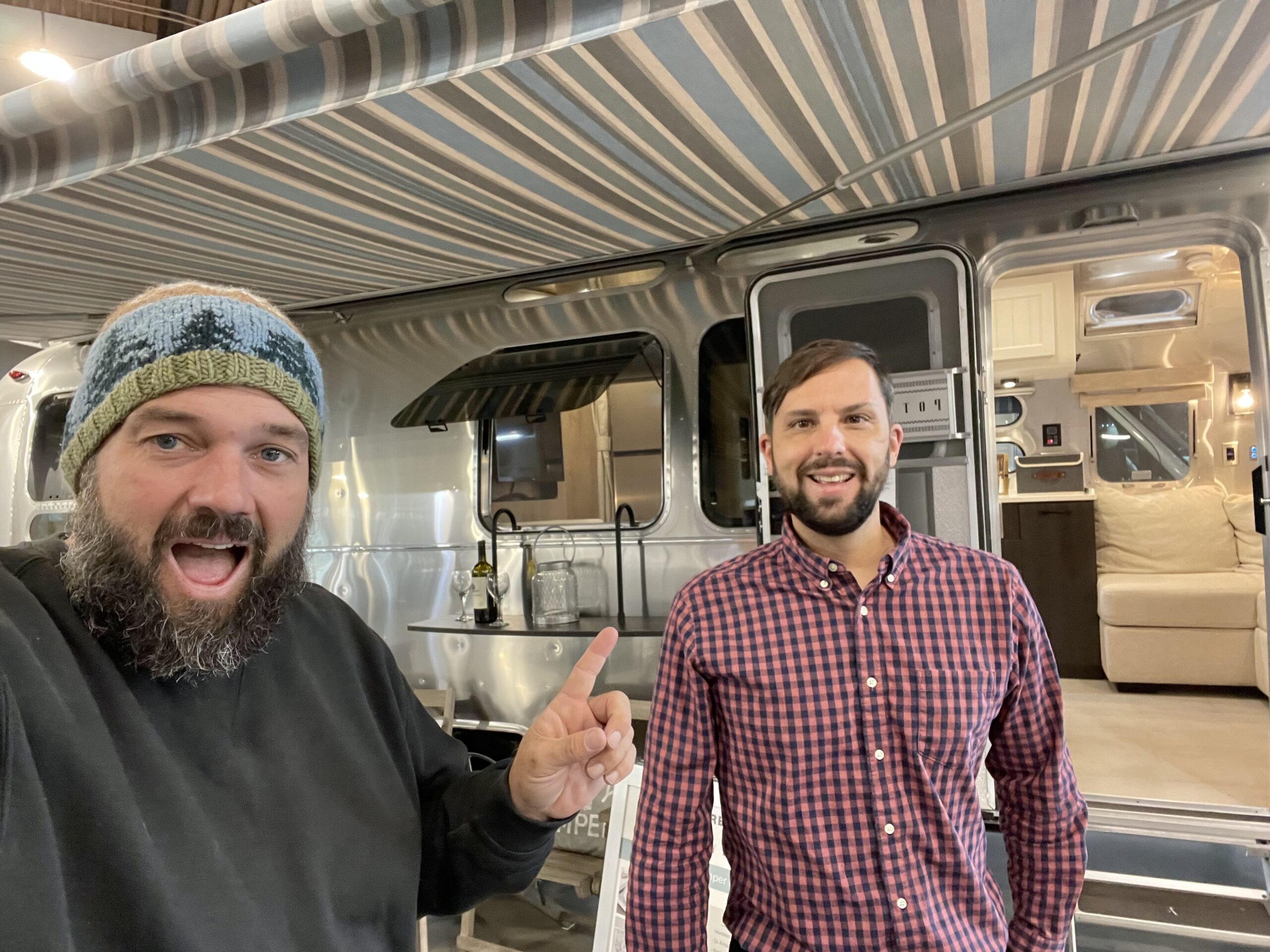 To listen to Jeremy and Patrick share their 2023 Hershey RV Show highlights, please click on the media player above, or subscribe to the RV Atlas podcast wherever you get your favorite shows. Or read on right here for a brief overview of their picks with links to the manufacturers. 
Patrick's top picks from the 2023 Hershey RV Show
Airstream Flying Cloud 25FB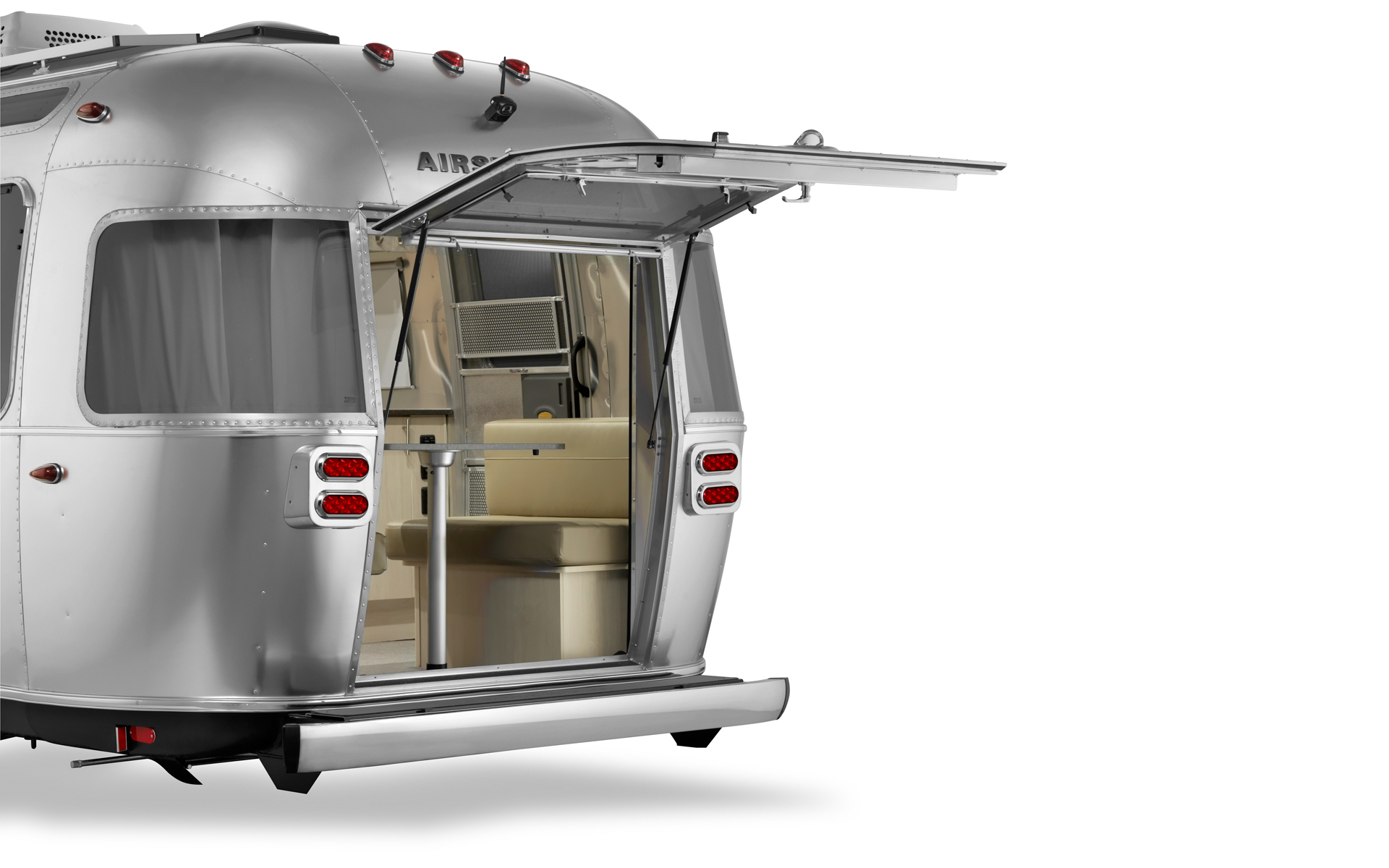 The addition of the stunning rear hatch on the Airstream Flying Cloud 25FB was a real show stopper at the 2023 Hershey RV Show. It was Patrick's top pick from the Airstream display this year–and its easy to see why.
The Barefoot by nüCamp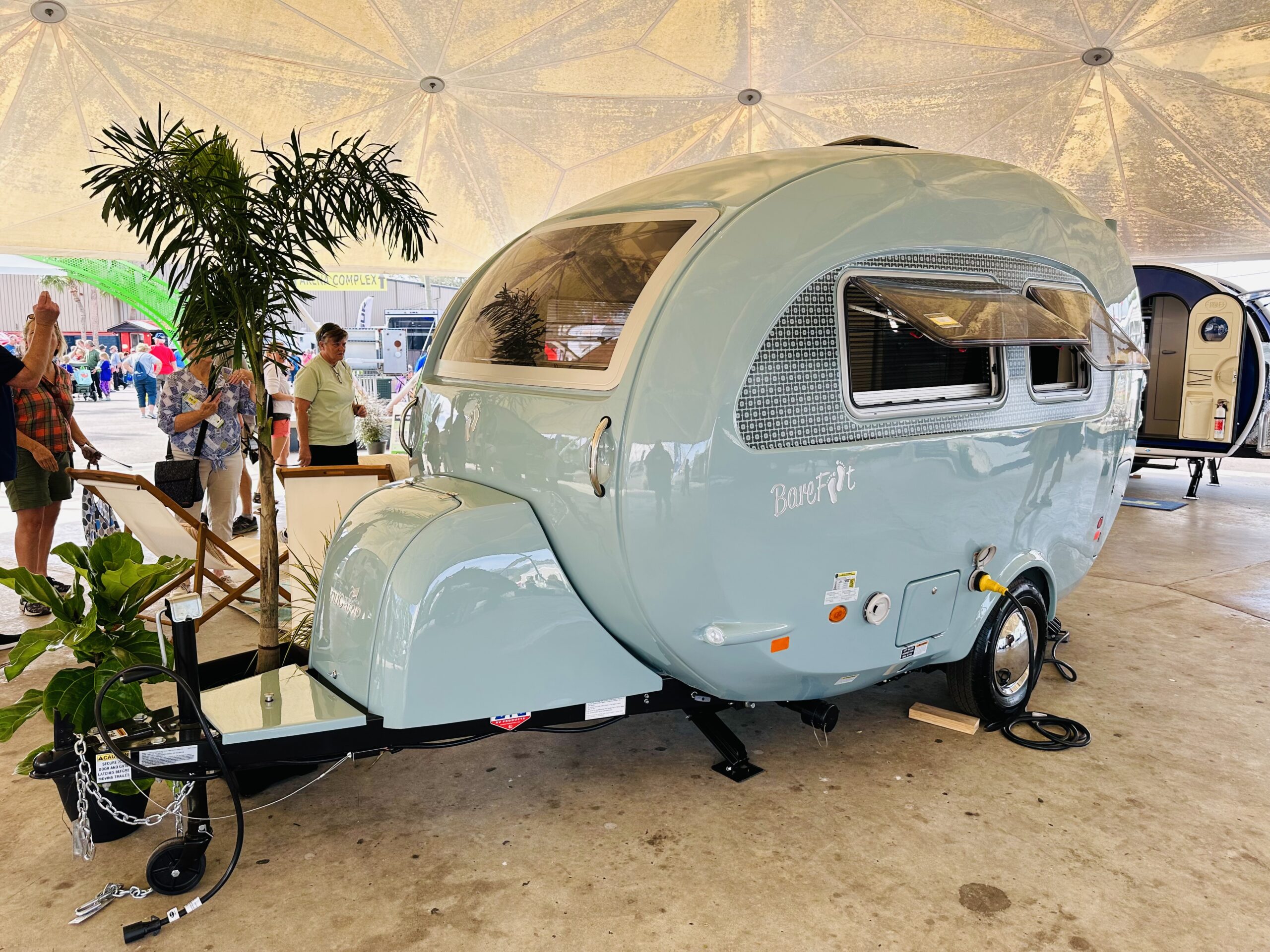 Patrick also loved the Barefoot by nüCamp. This retro-chic camper is adorable on the outside and is filled with smart storage solutions on the inside. What's not to love?
Northern Lite Truck Campers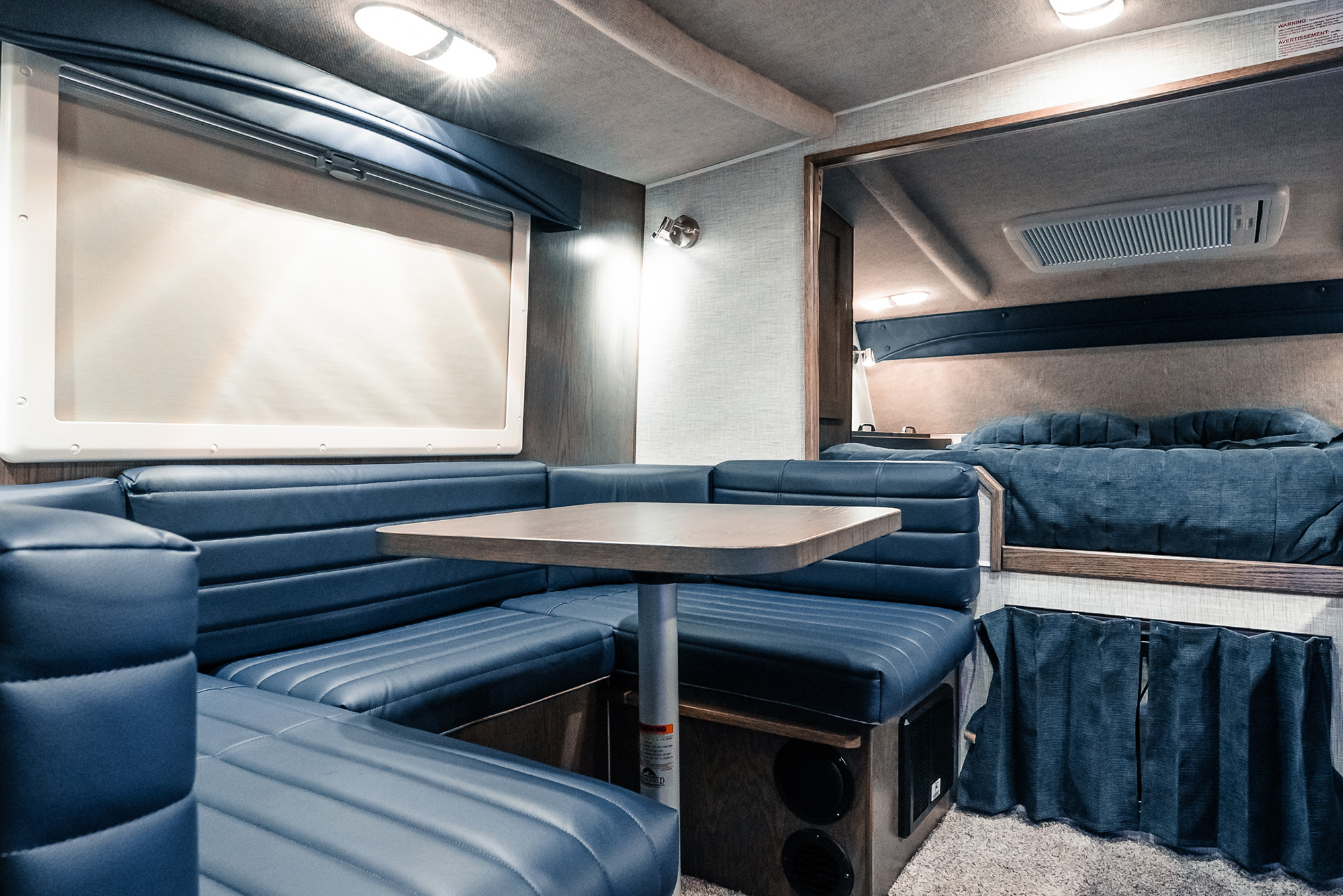 Northern Lite Truck Campers are not cheap–but the quality shines through and through. The interiors are also surprisingly elegant and comfortable. Jeremy and Patrick were both impressed with their display at the 2023 Hershey RV Show.
The Coleman Lantern LT17FB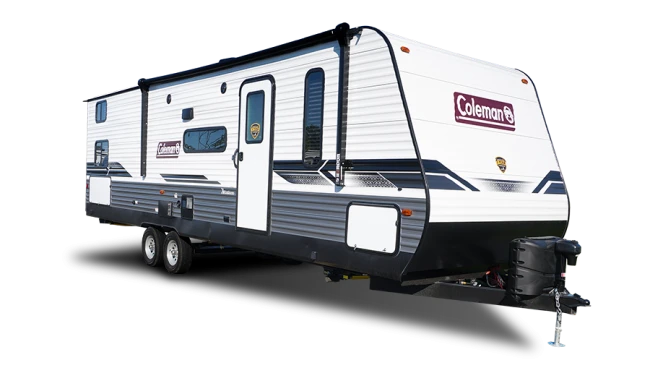 At first we thought Patrick's choice of the Coleman Lantern LT 17FB was an odd choice for a top pick at the 2023 Hershey RV Show. But after listening to his explanation on The RV Atlas podcast–it made perfect sense.  Patrick loved the $12,995 show price because it provides a great option for families just getting into the RV lifestyle. Prices have exploded in recent years and its good to see an RV with a true entry-level price. We couldn't agree more.
Jeremy's Top Picks from the 2023 Hershey RV Shows
Sequoia + Salt Conversion Vans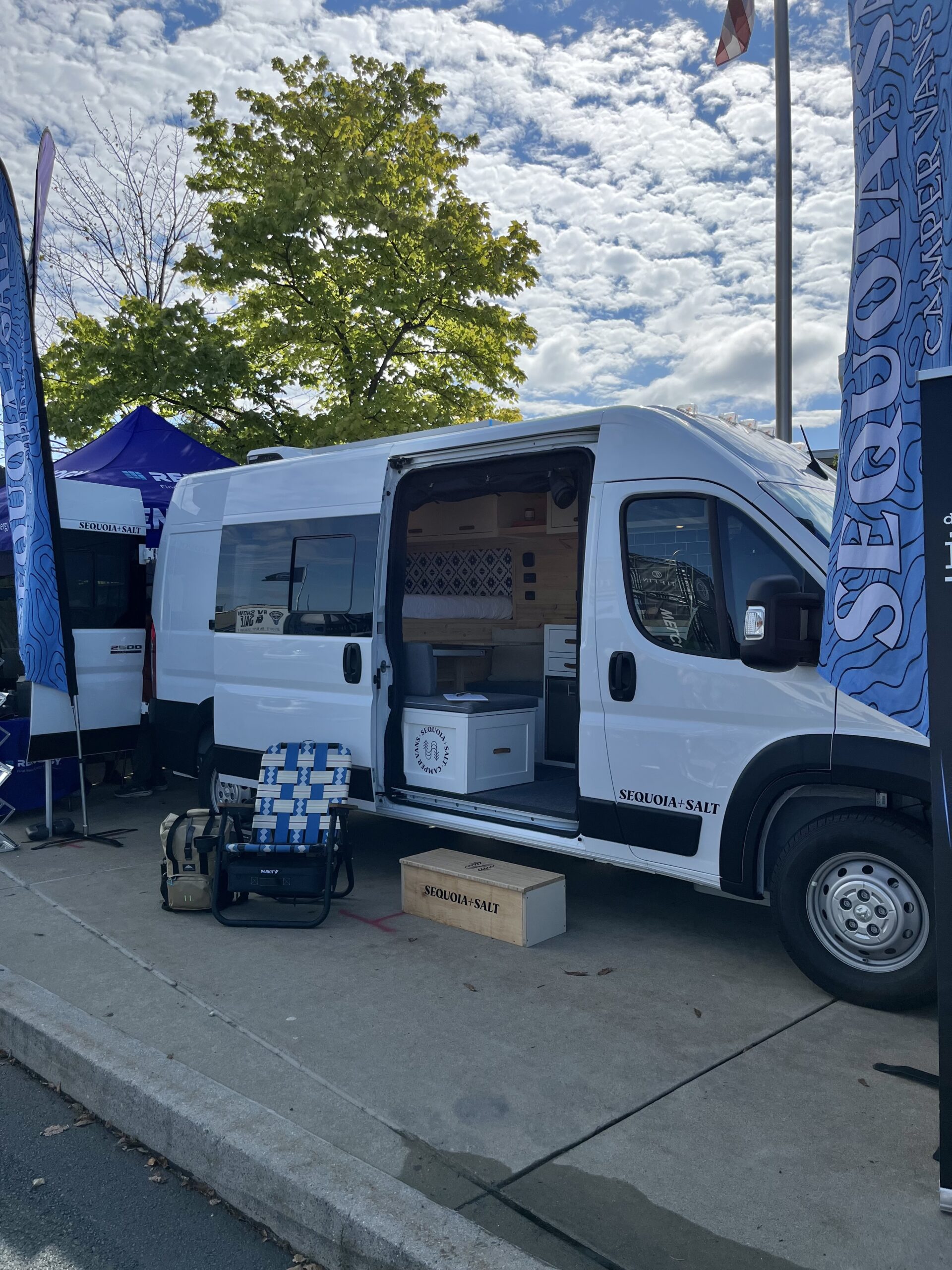 Jeremy has been a big fan of Sequoia + Salt's Conversion Vans for several years–and he finally got to see one in person at the 2023 Hershey RV Show. It did not disappoint. The interiors were even more stunning in person than they are on social media. This up and coming company is based out of Manasquan NJ, and they have a very bright future ahead of them. Check them out here.
The Forest River NOBO Series
Jeremy has long been a fan of the NOBO line of travel trailers by Forest River. They come in a wide variety of shapes and sizes but the entire series is tied together with a "great outdoors" themed graphics package and equipment options that make NOBO great for boondocking. Find out more here.
Grand Design Imagine XLS 25DBE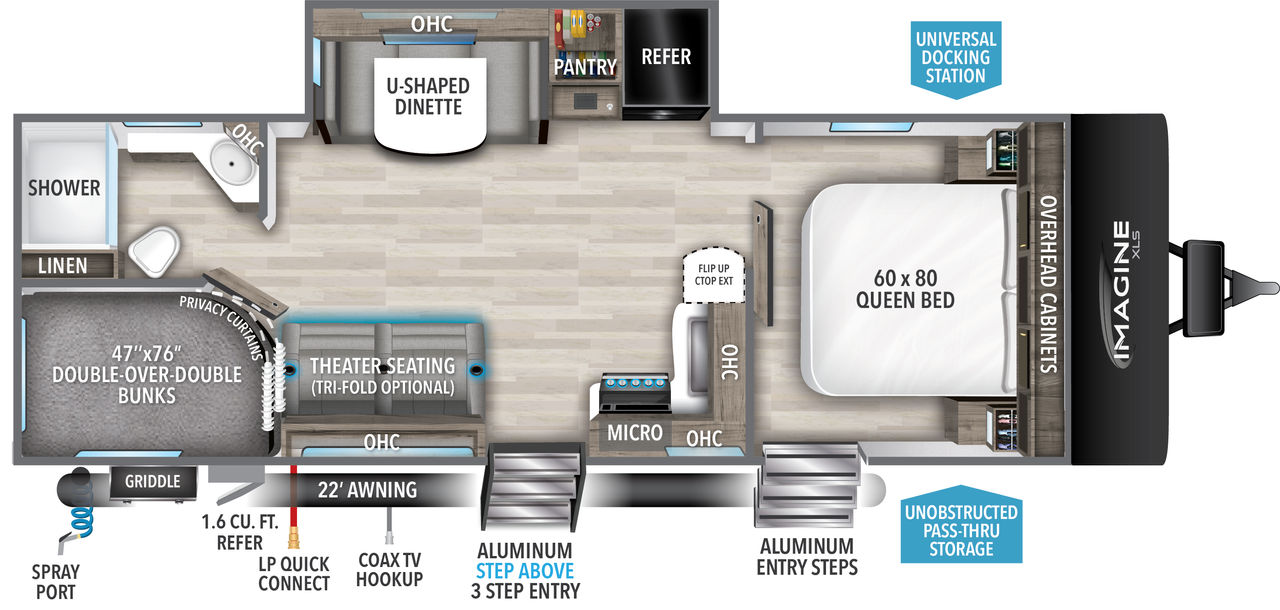 Jeremy loves it when RV manufacturers come up with new bunkhouse floorplans–as opposed to putting out the same handful of options year after year. The Grand Design Imagine XLS 25DBE switches up the same-old-same-old corner bunk floorpan by putting two heated massage chairs across from the dinette table–which makes the seating a bit more social and communal than the typical set up with the dinette and couch on the slideout. This allows families to talk to one another and face each other while hanging out in their RV. A novel idea, right?
Palomino Backpack Truck Camper HS-2912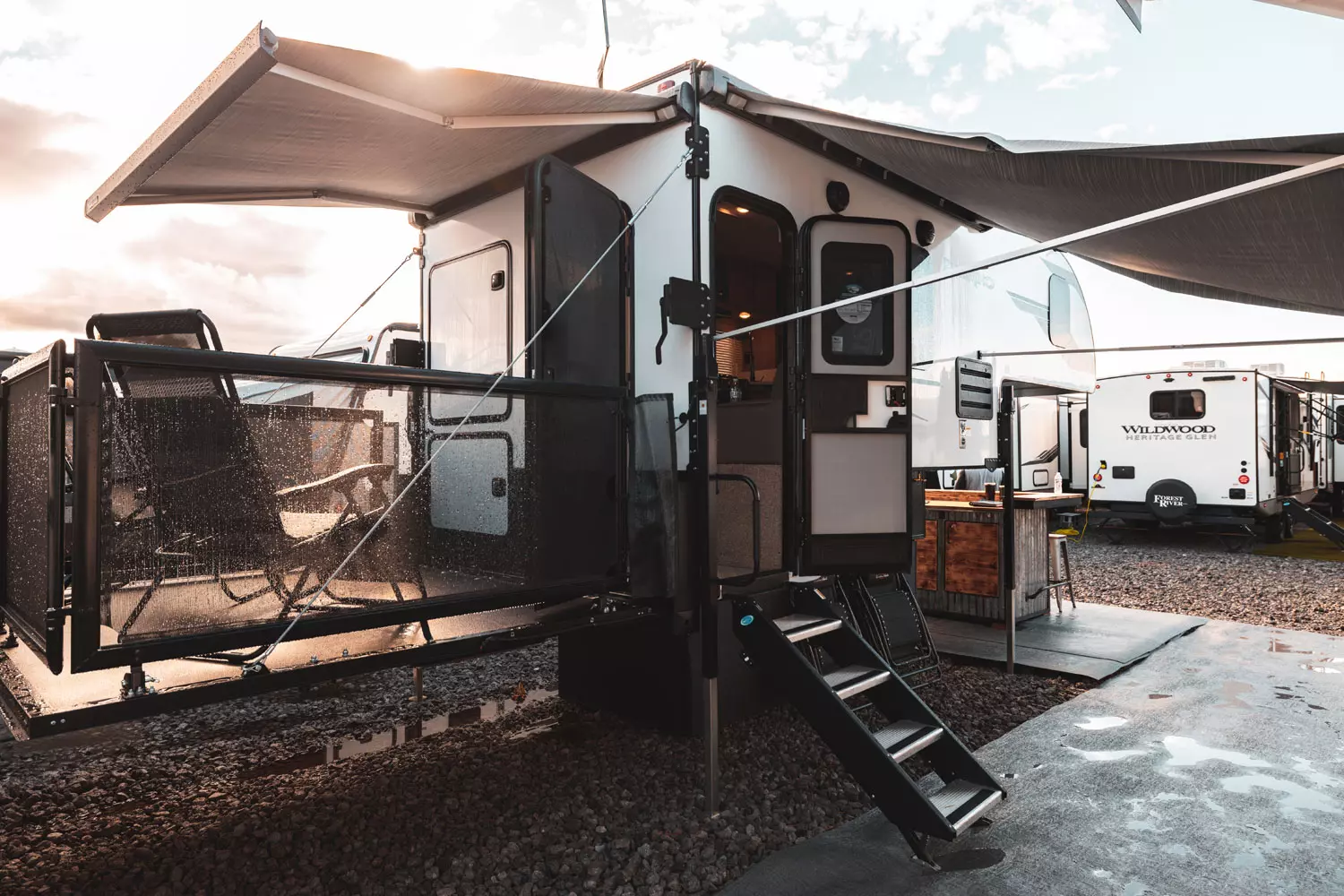 A truck camper with a rear patio? Sign us up now. We just need a one ton truck with an 8 foot bed first. This beast would look great at the campground or at the beach. We have never stepped foot in such a spacious truck camper before with both inside and outside living areas. It also has an outdoor kitchen to boot!
Podcast: Play in new window | Download