"Stand at Cumberland Gap and watch the procession of civilization, marching single file–the buffalo following the trail to the salt springs, the Indian, the fur-trader and hunter, the cattleraiser, the pioneer farmer–and the frontier has passed by"
(Frederick Jackson Turner, 1893). 
Cumberland Gap National Historical Park (24,000 acres) is located where the states of Kentucky, Tennessee, and Virginia meet. This park and the area around it is packed with history, culture, great food and drink–and lots of options for outdoor adventure. This historical park also contains a very good campground called Wilderness Road Campground. Overall, this historical park and the region around it are excellent for an RV vacation and it is something of an under-the-radar gem.
Our guide to Cumberland Gap National Historical Park and Wilderness Road Campground is our longtime correspondent, Casita Dean May. To listen to Jeremy interview Dean click on the media player above, or subscribe to The RV Atlas wherever you get your shows. Or read right here and dive into Casita Dean May's extensive show notes.
Location of Cumberland Gap National Historical Park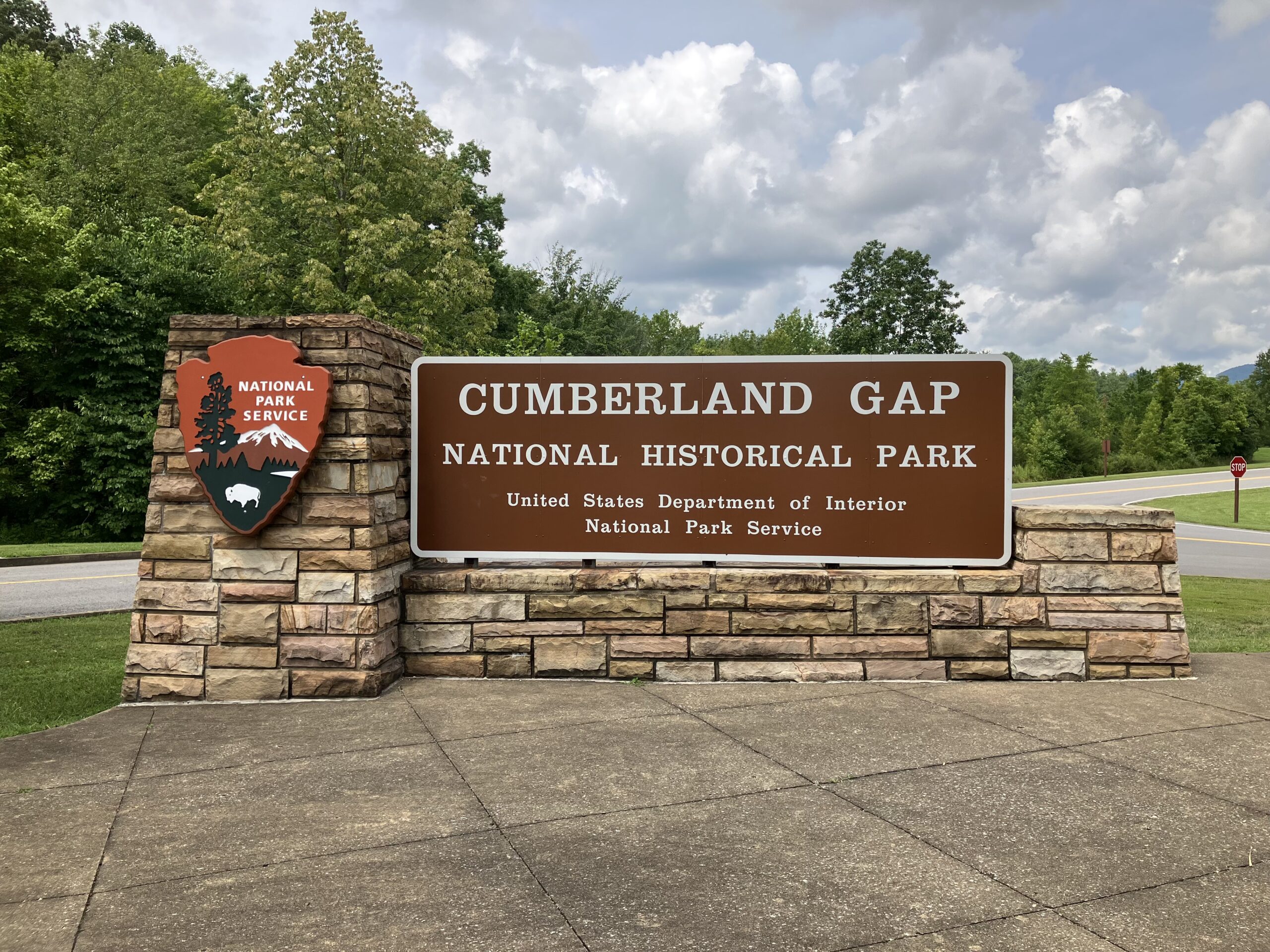 If flying the closest airports would be Knoxville (85 miles away) and Lexington (130 miles away) along the I-75 corridor. By car, take Exit 25 East to Corbin and the park is about 50 miles southeast. The park is adjacent to Middlesboro, KY. Interestingly, the campground is actually located in Ewing, Virginia! 
Wilderness Road Campground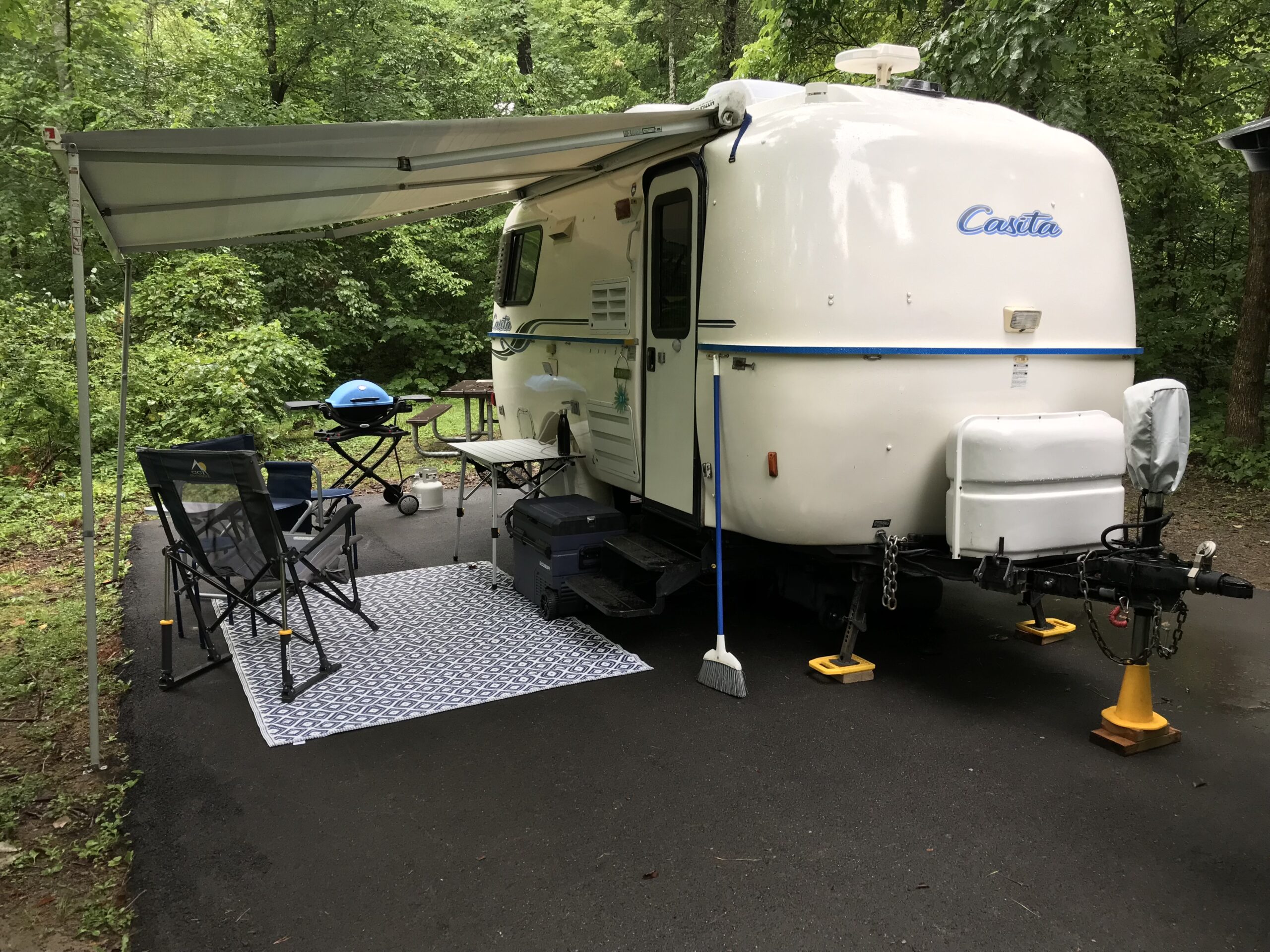 Wilderness Road Campground is a public campground located inside a national historical park. Cumberland Gap is one of 424 National Park Service units and one of 63 national historical parks. Wilderness Road Campground contains 154 sites, including 41 sites that have 20, 30, & 50 amp electricity. Loops B & C contain the 41 sites with electric while Loops A, D, E, F, & G have no hookups. 
Most Wilderness Road Campground sites are wooded with partial to full shade. Located in the Appalachian Mountains, the park and the campground are within the surrounding hills and mountains and much of the campground is located on a gentle slope with many of the sites having a gentle to moderate slope.  
Reservations can be made on-line via reservation.gov or by calling 1-877-444-6777. Non-electric sites are $18 per night. Electric sites are $24 per night. Finding open campsites at Wilderness Road Campground is fairly easy–especially if you have a bit of flexibility.
Other site details include:
Most sites will accommodate rigs up to 32'.

There are few sites large enough for big rigs.

However, some sites are small enough to accommodate only smaller RVs. 

Sites are back-in.
There is no WiFi service but cell service was fine (AT&T). The park rangers and staff were pleasant inside the campground. The staff and rangers at the Visitors Center were amazing!!!  There are recreational and educational activities, particularly at the visitor center. Highlights include guided interpretive walks, interpretive programs, and hiking, biking, photography, birding, caving, scenic drives, etc. Cumberland Gap National Historic Park truly has a wonderful visitor center.
There are three bath houses located throughout the park with potable water access at each bath house as well. There is also a dump station with potable water at the entrance to the campground. 
A Few Insider Insider Details About Wilderness Road Campground
C-4 is a pull-through site.

Recommend Loops B & C with electric hookups. 

Many of the non-electric sites were a bit too primitive (personal preference). 
Regional Highlights and Activities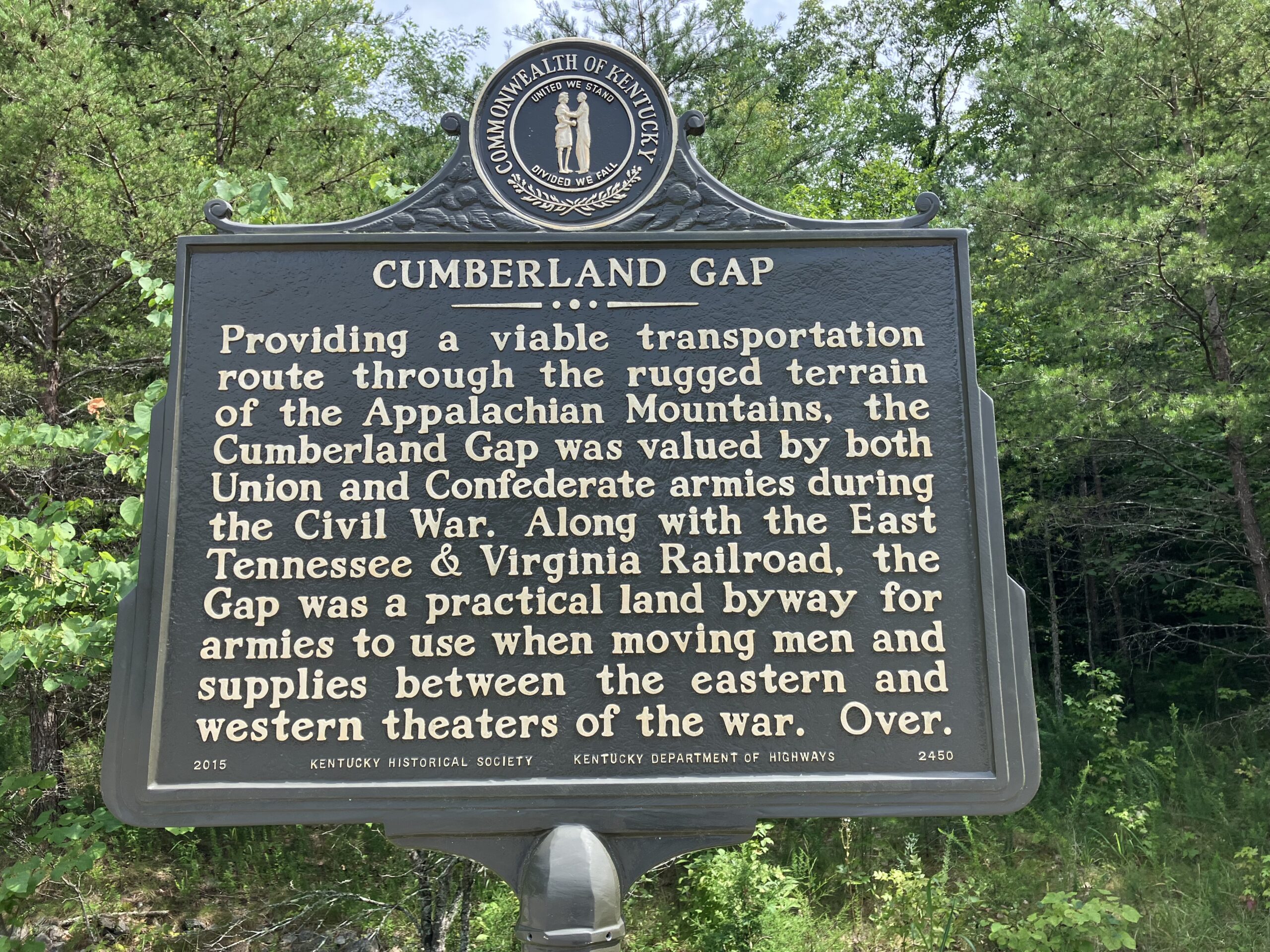 There are many things to see and do in the greater Cumberland Gap National Historical Park area. Here are some recommended regional highlights and activities.
Cumberland National Historical Park (

https://www.nps.gov/cuga/index.htm

)

Crossing the Great Mountain Barrier: A Brief History

From Alabama to Canada the Appalachian Mountains rise in ridges between the eastern seaboard and the continent's interior.

In the days of travel by foot, horse, or boat, heading west meant few crossing points through the mountains from the eastern seaboard.

By the mid-18th century, explorers "discovered" well worn trails used by bison and American Indians through Cumberland Gap.

This "discovery" opened the great west of the Ohio Valley! 

Dr. Thomas Walker

First white man to explore the gap.

Hired to stake out an 800,000 acre grant beyond the Blue Ridge.

He led the first expedition through the gap in 1750 which he named Cumberland Gap.

Daniel Boon was c

ommissioned in 1775 to blaze a road through the gap.

His trace evolved into the Wilderness Road.

This road was the primary way west until 1810.

From 1780 to 1810, 300,000 people crossed the gap heading west!

Eastbound traffic included crops, corn whiskey and herds of livestock. 

As canals, railroads, and well-engineered wagon roads developed in the first half of the 1800s, Cumberland Gap declined in importance.

During the Civil War, both the north and south considered Cumberland Gap strategic.

By the 20th century Cumberland Gap remained a major economic artery for the Appalachian region.

Cumberland Gap National Historical Park was authorized by Congress in 1940.

U.S. 25E (1920s) initially passed through the Gap compromising the historic scene.

Cumberland Gap Tunnel opened in 1996 restoring the historic landscape of the gap area to the way it looked in 1810 (as of 2002).

Facilities

The Visitor Center is only a short drive (3 miles) from the campground

America's National Parks Store

There is also the Daniel Boone Visitor & Information Center

Natural Features:

Cumberland Gap

Carved out by eons of wind & water.

V-shaped notch or gap in the wall of the Appalachian Mountains 

Natural low-point created a crossing for:

Bison and other animals

Native Americans

European explorers & early pioneers

Over 300,000 settlers crossed the gap to journey "west".

White Rocks that tower 500' over the surrounding area

Eastern part of the park

Possible to hike to the top via  Ridge Trail or Civic Park Trail

Sand Cave (reached by trail only)

Skylight Cave (reached by trail only)

Gap Cave

Chimney Rock

Pinnacle Overlook

Elevation 2,440'

View 3 states (Kentucky, Virginia, & Tennessee)

More than 14,000 acres managed as wilderness

Recreation

85 miles of hiking and backpacking trails

Hiking Trails 

Stand in 3 states at one time!

Hike along Cumberland Gap

Hike to the top of the Pinnacle

Hike to caves White Rocks

Hike to see Civil War history

Backcountry camping (5 sites)

Horseback riding (17 miles along the ridge connecting the Pinnacle to White Rocks).

Guided tours, hikes, and programs:

Pioneer and Civil War Living History demonstrations.

Guided tours of Gap Cave (fee)

2 hour tour

1 mile tour

3 levels and 183 steps

Reservations recommended

Guided tours of the Historic Hensley Settlement (fee)

3.5 hour tour

1 mile walk through the settlement

Reservations recommended 

Other Local Attractions

Kentucky Coal Mining Museum

Abraham Lincoln Museum

Pine Mountain State Resort Park

Wilderness Road State Park 
Surrounding Area, Restaurants, Beer & Coffee:
Middlesboro, KY (population 9,400)

Middlesboro is built entirely within a meteorite impact crater which is 3.6 miles across.

It is

home to the oldest, continuously played golf course in the eastern U.S., at the Middlesboro Country Club

.

Lee Majors, the Six Million Dollar Man, grew up in Middlesboro.

Harrogate, TN (population 4,400)

College town! 

Lincoln Memorial University

Lincoln Memorial University grew out of love and respect for Abraham Lincoln and today honors his name, values, and spirit. 

Cumberland Gap, TN (population 490!)
Great Restaurants Around Cumberland Gap National Historical Park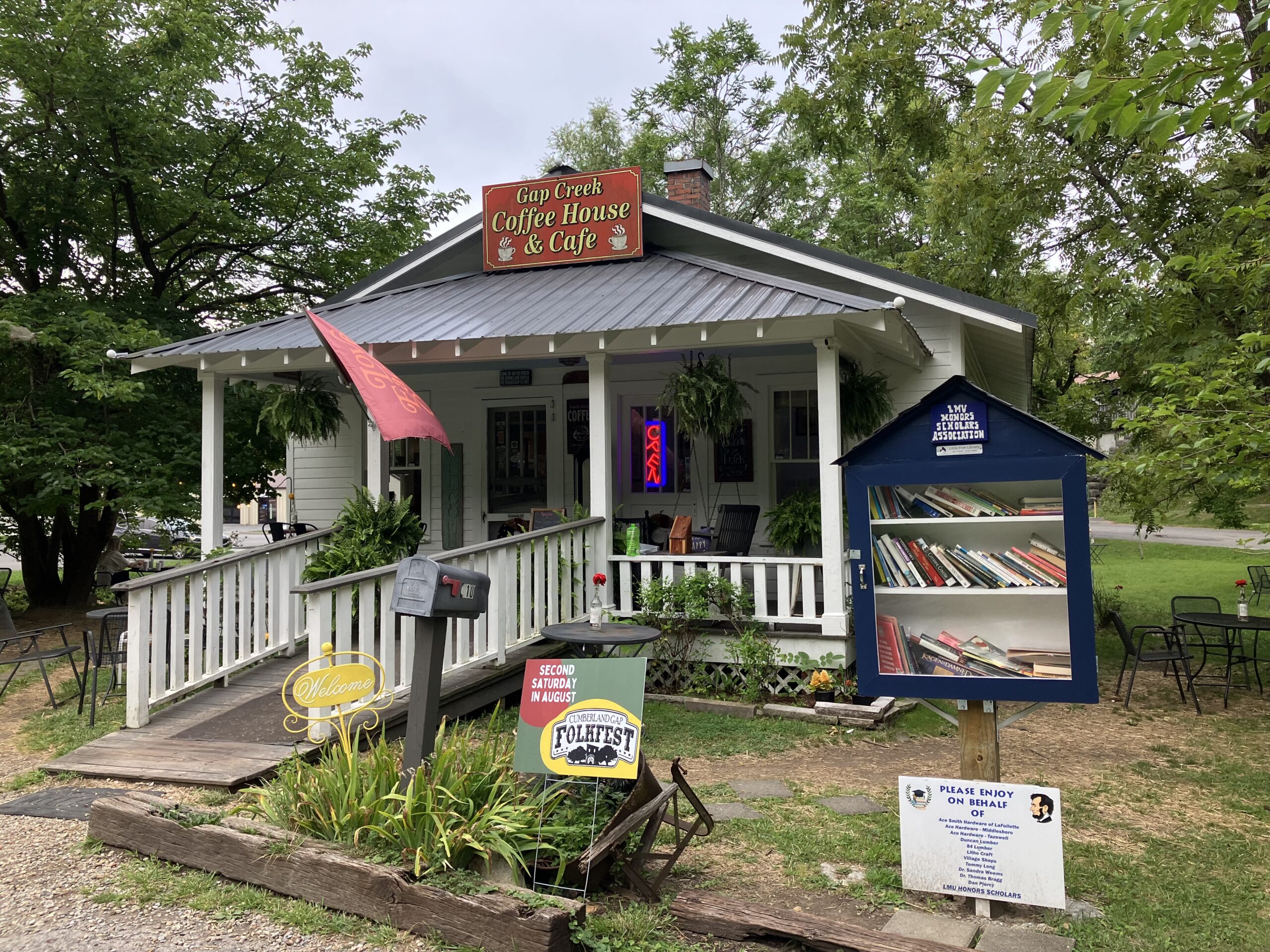 Closing Comment On Cumberland Gap National Historical Park
"What a road have we passed! Certainly the worst on the whole continent, even in the best weather, yet, bad as it was, there were four or five hundred crossing the rude hills. . . men, women, and children, almost naked, paddling bare-foot and bare-legged along, or labouring up the rocky hills, whilst those who are best off have only a horse for two or three children to ride at once"
                                                                        (from the journal of Francis Asbury, 1803).
Podcast: Play in new window | Download