We have added RV SnapPads to our last three rigs and they are easily one of our favorite RV accessories. Using them on our Jayco Eagle HT and on our Airstream Basecamp was a complete pleasure–so adding them to our new Grand Design Imagine 2800BH was a no brainer. We added them almost immediately after purchasing our new rig (along with a Zinus Mattress and a Maxxair Vent Fan) and we are so glad we did.
RV SnapPads are permanet jack pads that easily attach to tongue jacks, stability jacks, and leveling jacks. There are a variety of reasons why we love them but the overarching reason is that they make our lives as RV owners easier. Any accessory that can actually make our lives simpler (unlike so many RV gadgets that can needlessly complicate things) is an accessory worth considering in our opinion. Using RV SnapPads simplifies our set-up process at the campground, and saves us time.
What's not to love about that?
RV SnapPad is a sponsor of The RV Atlas podcast. Our thoughts and opinions are always entirely our own.
Here are 11 reasons why we love our RV SnapPads and have added them to each of our last three RVs.
1. It's Easy to Pick the Right SnapPads for Your RV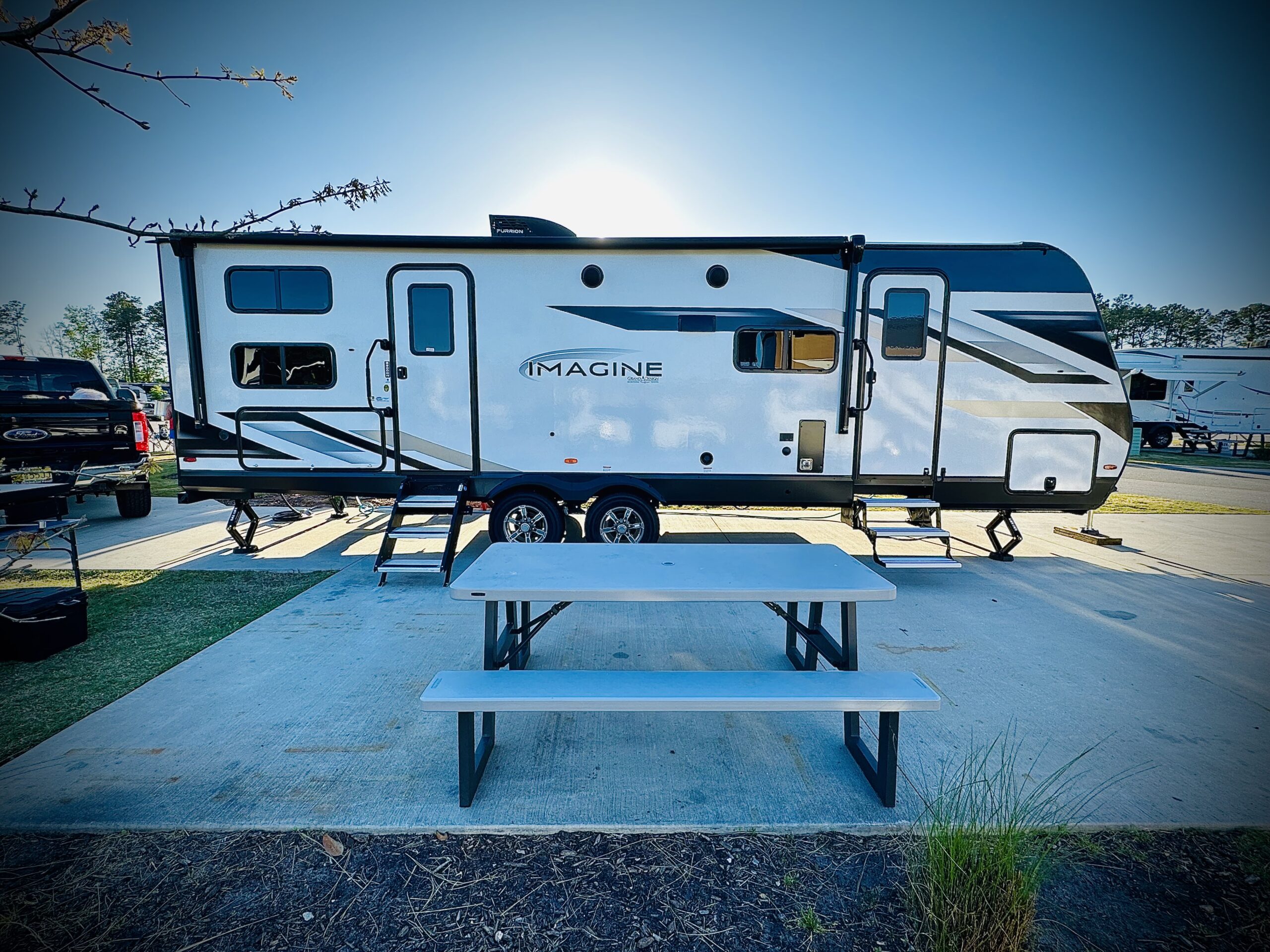 There are an incredibly wide variety of tongue jack sizes, leveling jack sizes, and stability jack sizes out there in the marketplace. Sometimes it can seem like every RV has an entirely different set up. Thankfully RV SnapPad's website has a "submit your rig" tool that makes finding your own pair of SnapPads very easy.
2. They Are Easy to Install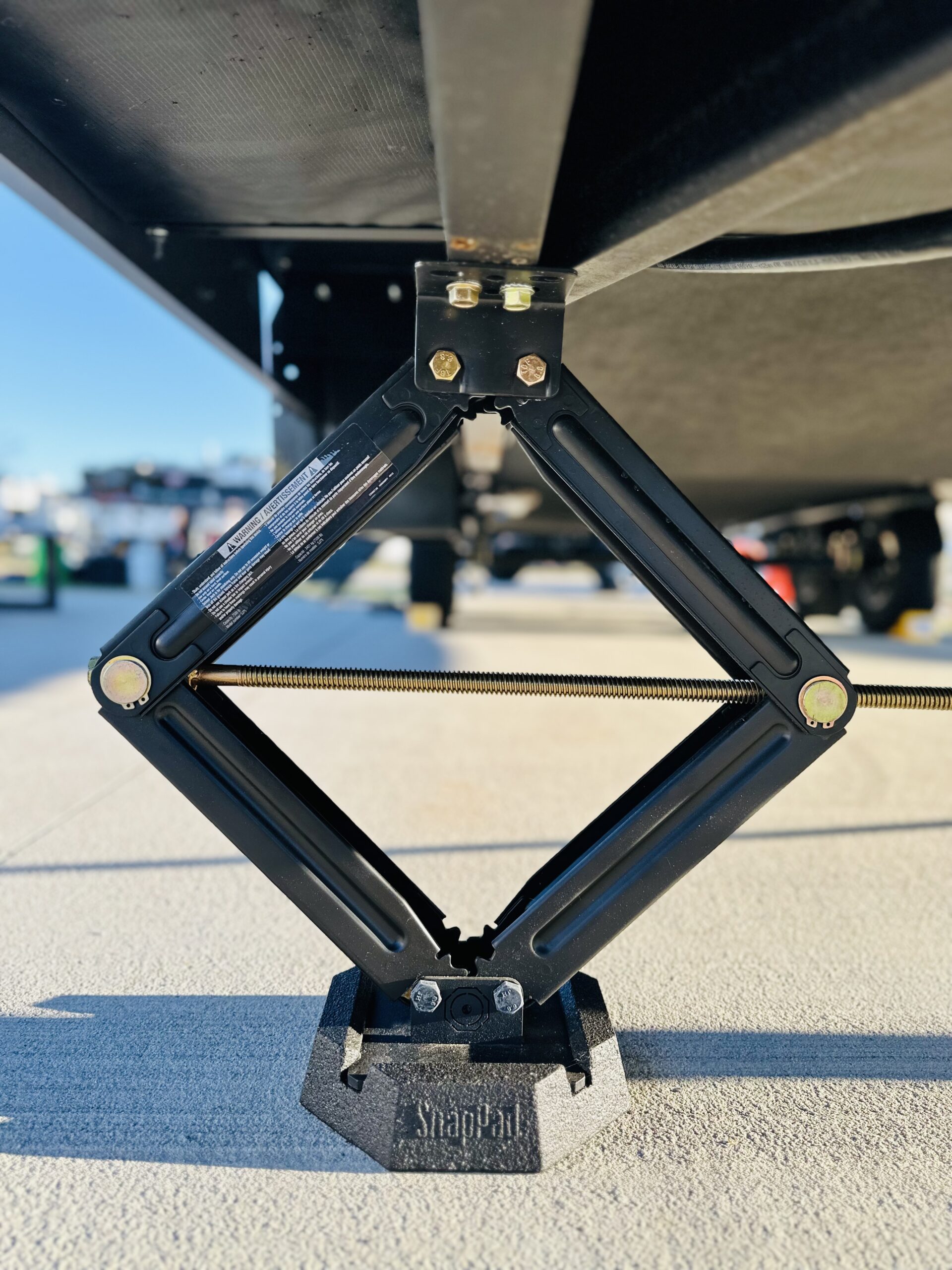 RV SnapPads are quick and easy to install. Grab a buddy and grab some dish soap to apply around the inner lip of your SnapPads and follow the directions here. When we added them to our Jayco Eagle (with electric leveling jacks) they slipped right on. With our Grand Design Imagine and Airstream Basecamp (with manual stability jacks) we did have to use a shim as referenced in step #4. It worked like a charm in both cases.
3. They Save Storage Space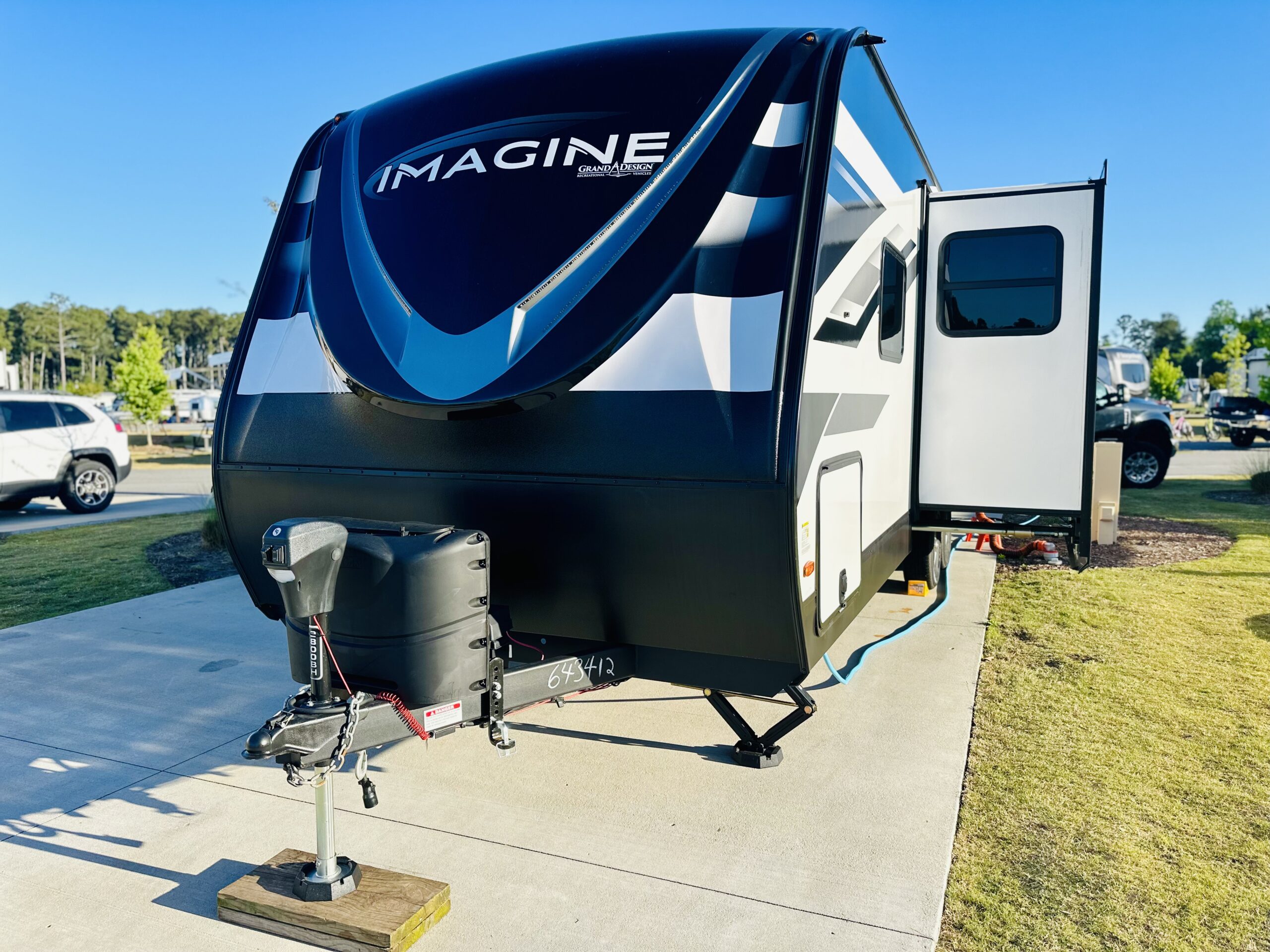 Installing RV SnapPads helps us save a little bit of storage space because we don't have to pack four or five non-permanent jack pads every time we go camping. RV SnapPads install permanently and stay on your tongue jack and stability jacks or leveling jacks. They do not need to be stored away after each use. This may seem like a small thing, but every veteran RV owner knows that every inch of cargo space is precious.
4. No More Crawling Under Our Rig During Set Up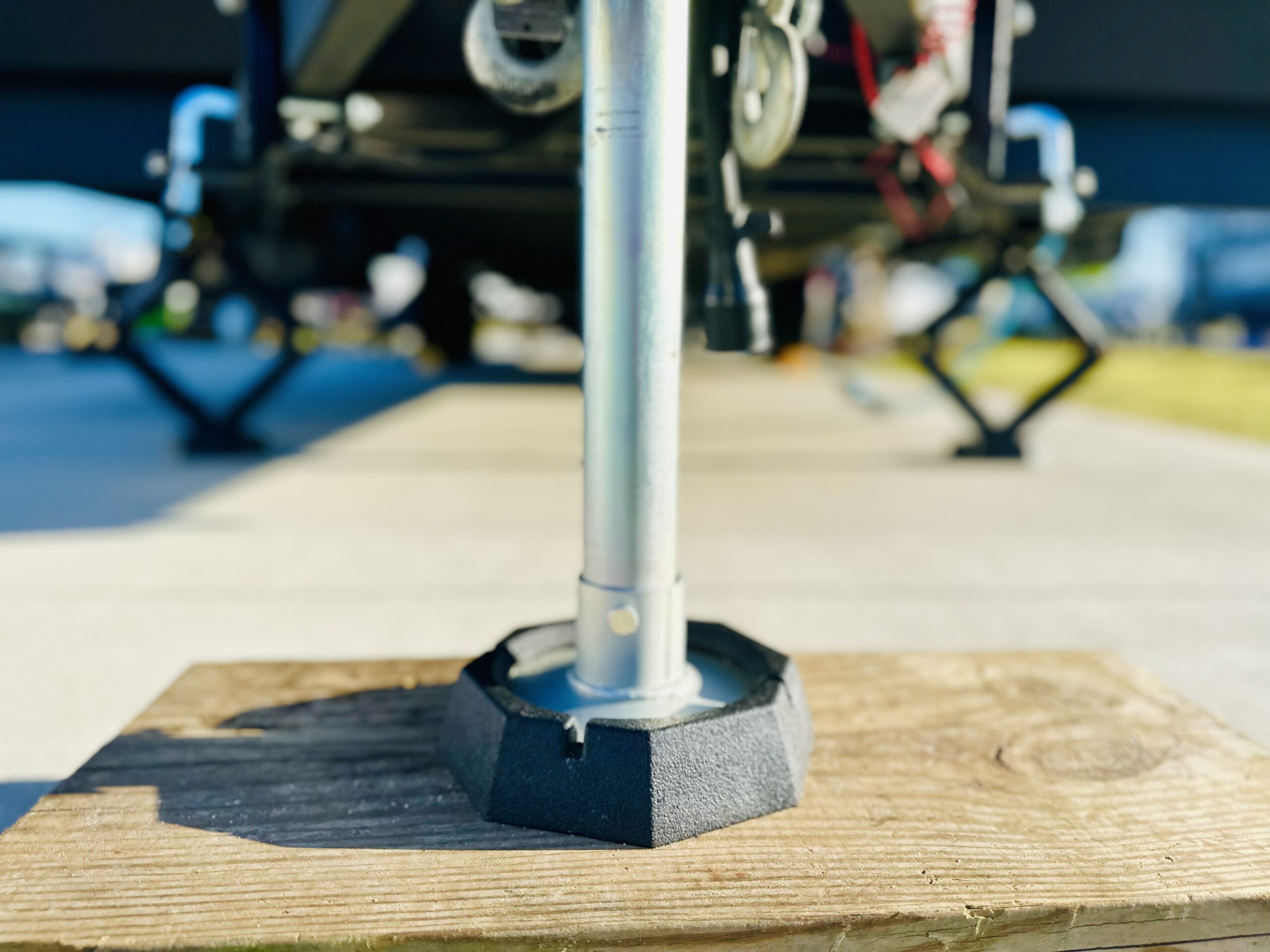 As we mentioned at the beginning–installing RV SnapPads saves time and discomfort. We really don't miss crawling under our rig and placing non-permanent jack pads under our tongue jack and stability jacks each time we camp. Having permanently installed jack pads helps us keep our knees a bit cleaner and helps us get to our seat around the campfire just a little bit quicker. Those two benefits alone make RV SnapPads well worth the price of admission in our book.
5. RV SnapPads Are Rugged and Durable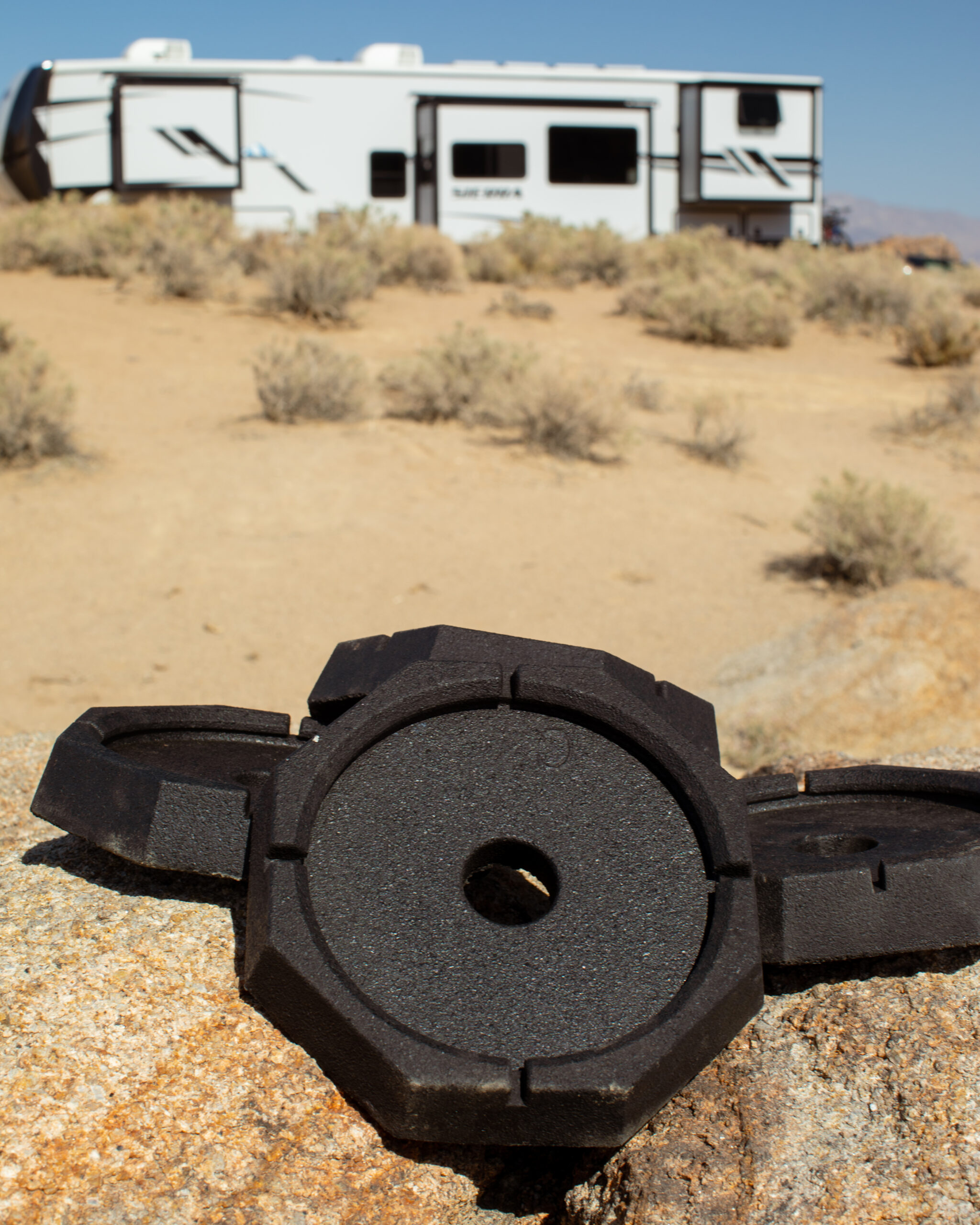 RV SnapPads are durable and built to last. After three years of use on our Jayco Eagle HT they still looked brand new. We think it is fair to say that they will easily last the lifetime of your RV. How many RV accessories can you say that about?
6. They Are an Environmental Friendly Product
According to the company's website "over 50,000 tires have been taken from American landfills and converted into long-lasting, rugged SnapPads." That is something worth celebrating if you ask us. As lovers of the great outdoors it is awesome to see a product that is made from recyclable materials that would otherwise end up staying in a landfill.
7. RV SnapPads Protect Your Rigs Metal Leveling Feet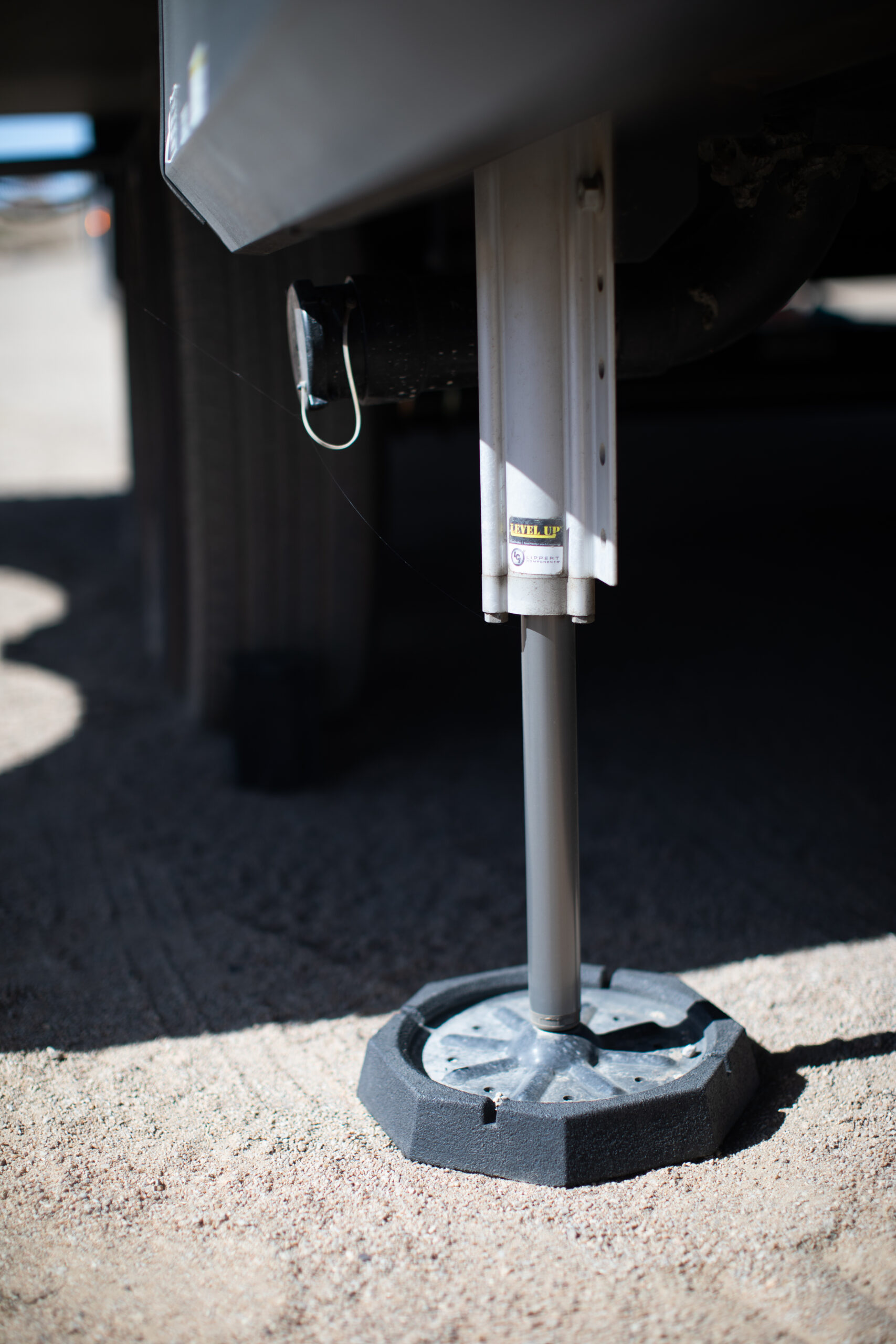 Some RV owners love to baby their rigs and keep them in pristine condition–and others don't. If you like to keep your RV looking like new then adding RV SnapPads will protect your investment and keep your rigs metal leveling feet from getting banged up on rocks and gravel when you are not camping on a smooth concrete pad.
8. Their Wider Surface Area Increases Stability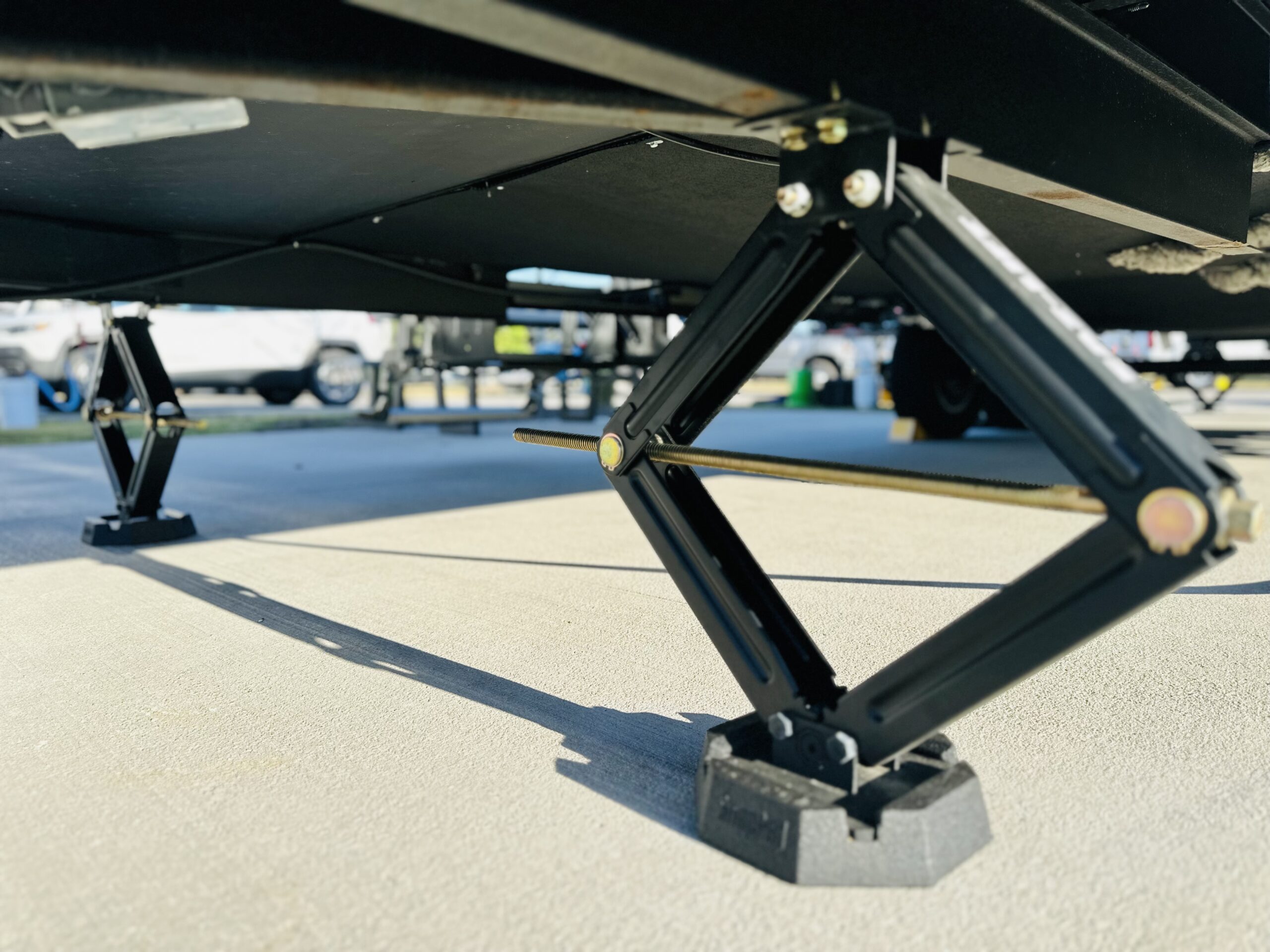 RV SnapPads have a wider surface area than the standard feet on your metal leveling jacks and thus increase the overall stability of your rig. Do you feel more stable when you have a good pair of shoes on? We certainly do. A similar benefit applies when adding RV SnapPads to your rig. We like our rig to achieve a Zen-like balance when we take it camping–so why not give it the best pair of shoes we can give it?
9. RV SnapPads Are Anti-Slip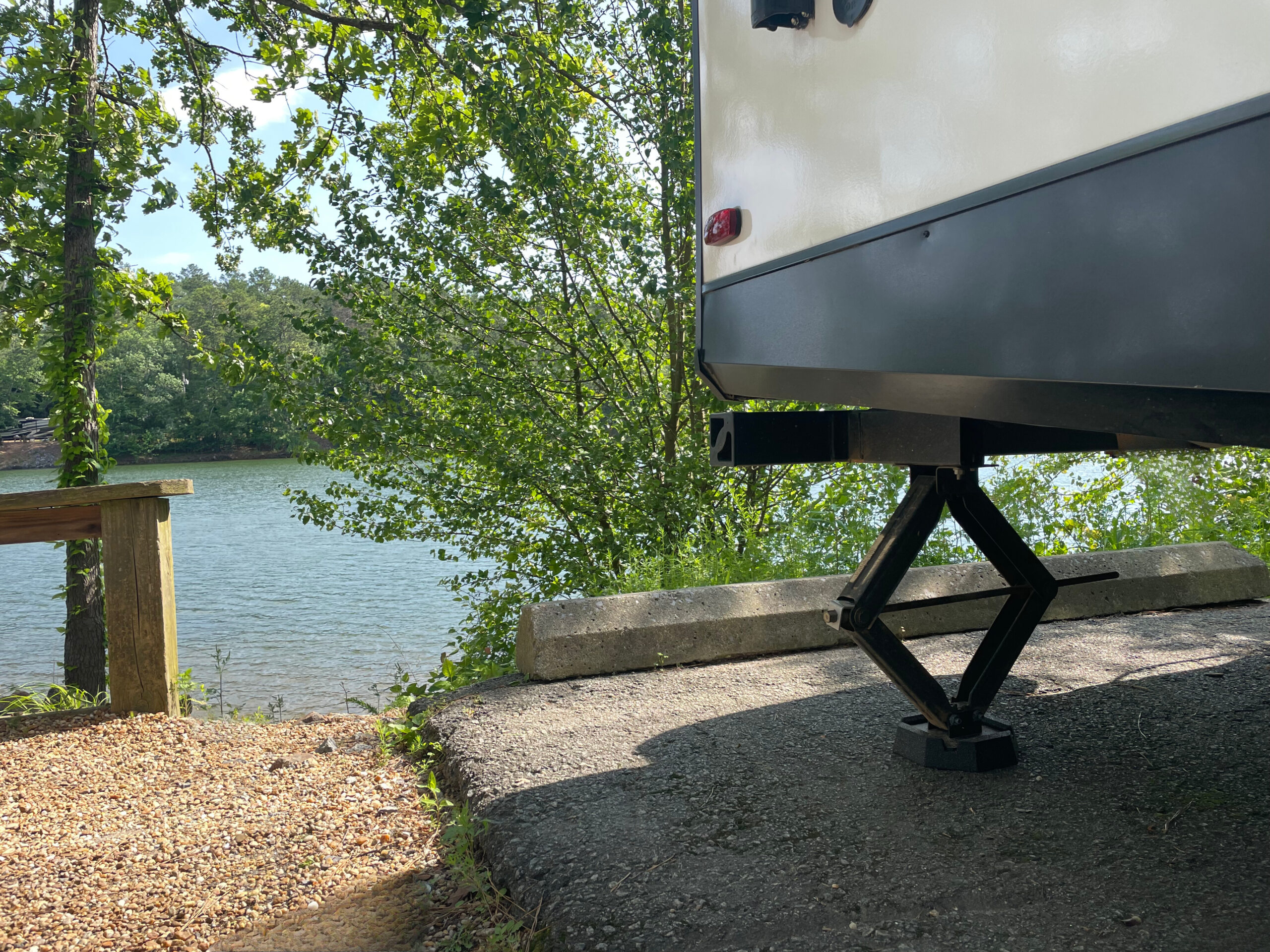 Have you ever had the bare metal leveling feet on your jacks slide around on uneven ground–even after you chock up your tires? We certainly have. The rugged rubber used for RV SnapPads are much more anti-slip than bare metal–and they provide just a little bit more security when setting up your rig.
10. RV SnapPad is Family-Owned and Operated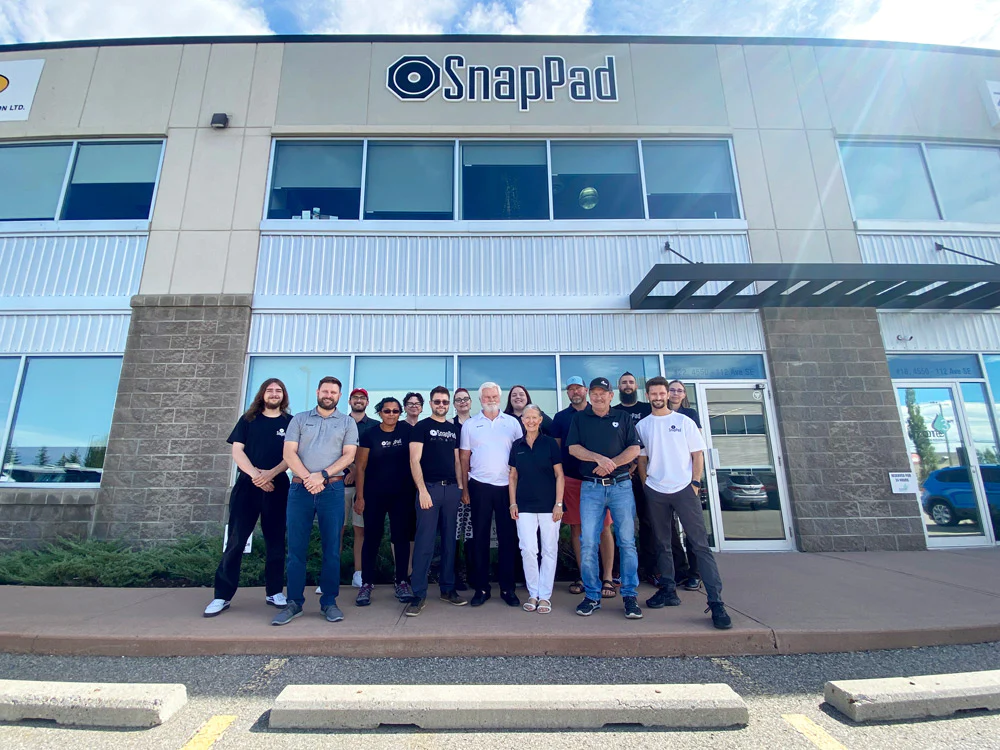 RV SnapPad is an independent, family-owned business that is located in Canada. Whenever possible we love to support smaller businesses in the RV and camping space. We know that they care deeply about the quality of their products and stand behind them. When you make a purchase from a company like RV SnapPad you are also supporting competition and innovation in an industry that is becoming more and more consolidated by the day.
11. They Are Made in the USA
RV SnapPads are actually made right here in the United States out of the aforementioned recycled tires that are pulled out of landfills. So purchasing a set of RV SnapPads for your rig also supports the American workers that build this great product.
Over 12 years of RV ownership we have learned the hard way that many RV accessories actually make life more complicated by increasing set up time or by malfunctioning and causing stress and worry. RV SnapPads are a simple and straightforward product that actually make our lives as RV owners easier. We will always love products that help us get to our seat around the campfire just a little bit quicker–and with a bit less dirt on our pants or bare knees.