Hey everybody! Time to guard your pic-a-nic baskets! Today on the RV Atlas podcast (and here on the blog) we are updating you on all the new Jellystone Parks that have been added to the system in 2020 and 2021 in places like New Hampshire, Michigan, Massachusetts, and Missouri. We will also share all of the details about new Jellystone Park enhancements and expansions throughout the system—stuff like new pools, water zones, pirate ships, Wibits, enhanced dog-friendly sites and more!
Hey BOO BOO!! There is so much fun to be had camping with Yogi and friends this summer! 
Giving a big Jellystone update is an annual tradition here at the RV Atlas. Jellystone Park has been a longtime sponsor and supporter of our podcast. We have made so many awesome memories at Jellystone Park and can't wait to get back this summer!
To listen to Jeremy and Stephanie talk about all things BRAND NEW at Jellystone Parks in 2021 click on the media player above! Or subscribe to The RV Atlas wherever you get your shows! Or just read on for the deets!
Brand New Jellystone Park Locations Added in 2020
Yogi Bear's Jellystone Park Glen Ellis, New Hampshire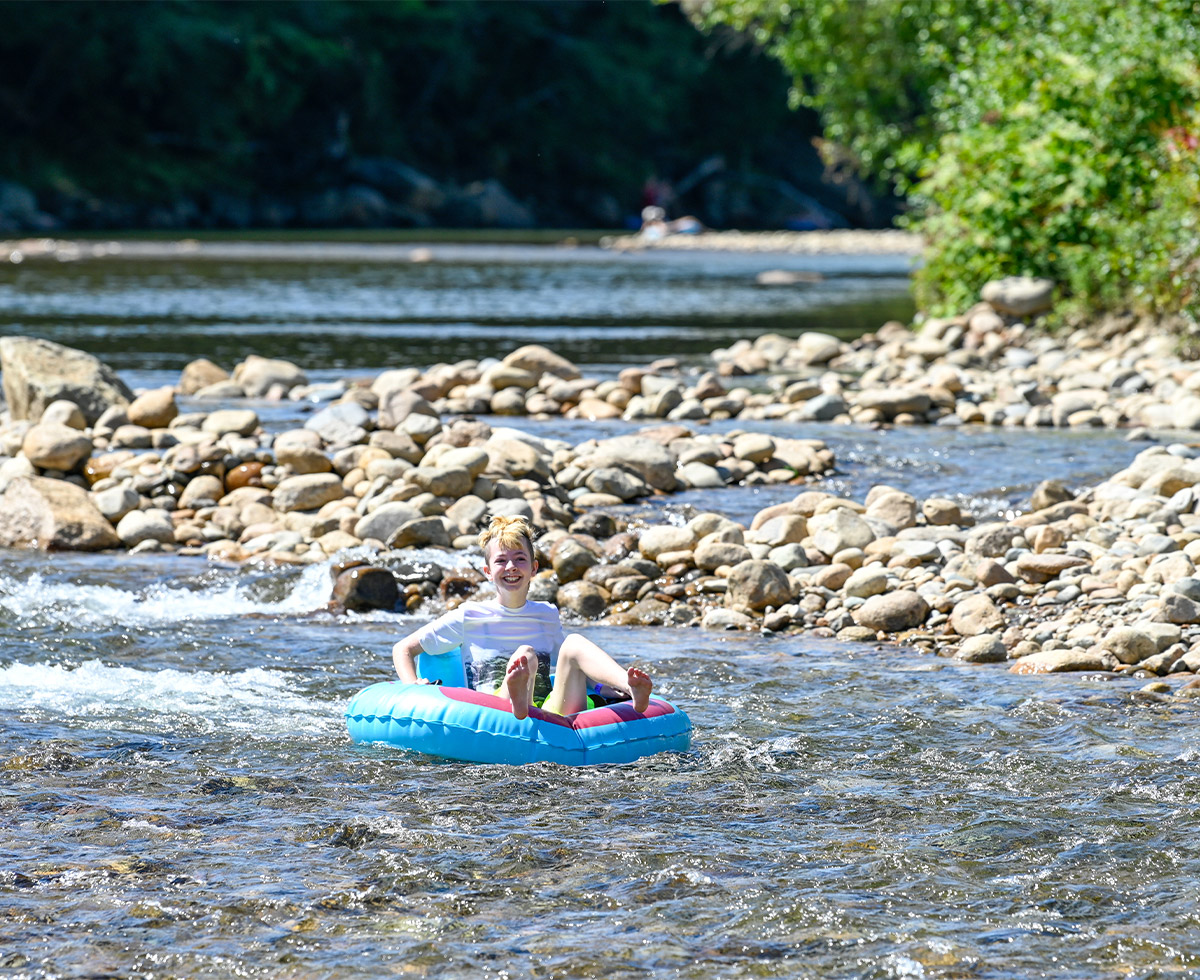 This new Jellystone Park is located in one of the most beautiful spots in all of New England. It is just a short drive away from Mount Washington and local theme parks like Story Land and Santa's Village.
With sites overlooking the the winding Ellis and Saco Rivers, this Jellystone Park would be an amazing spot for those looking for great campground activities, amenities and attractions–and also great options for outdoor adventure.
According to the campground, "When our campers aren't busy swimming and splashing at our swimming pool, relaxing at our swimming hole, or bouncing high on our jumping pillow, they can enjoy endless outdoor attractions and activities that the whole family will love."
Yogi Bear's Jellystone Park Lakes Region, New Hampshire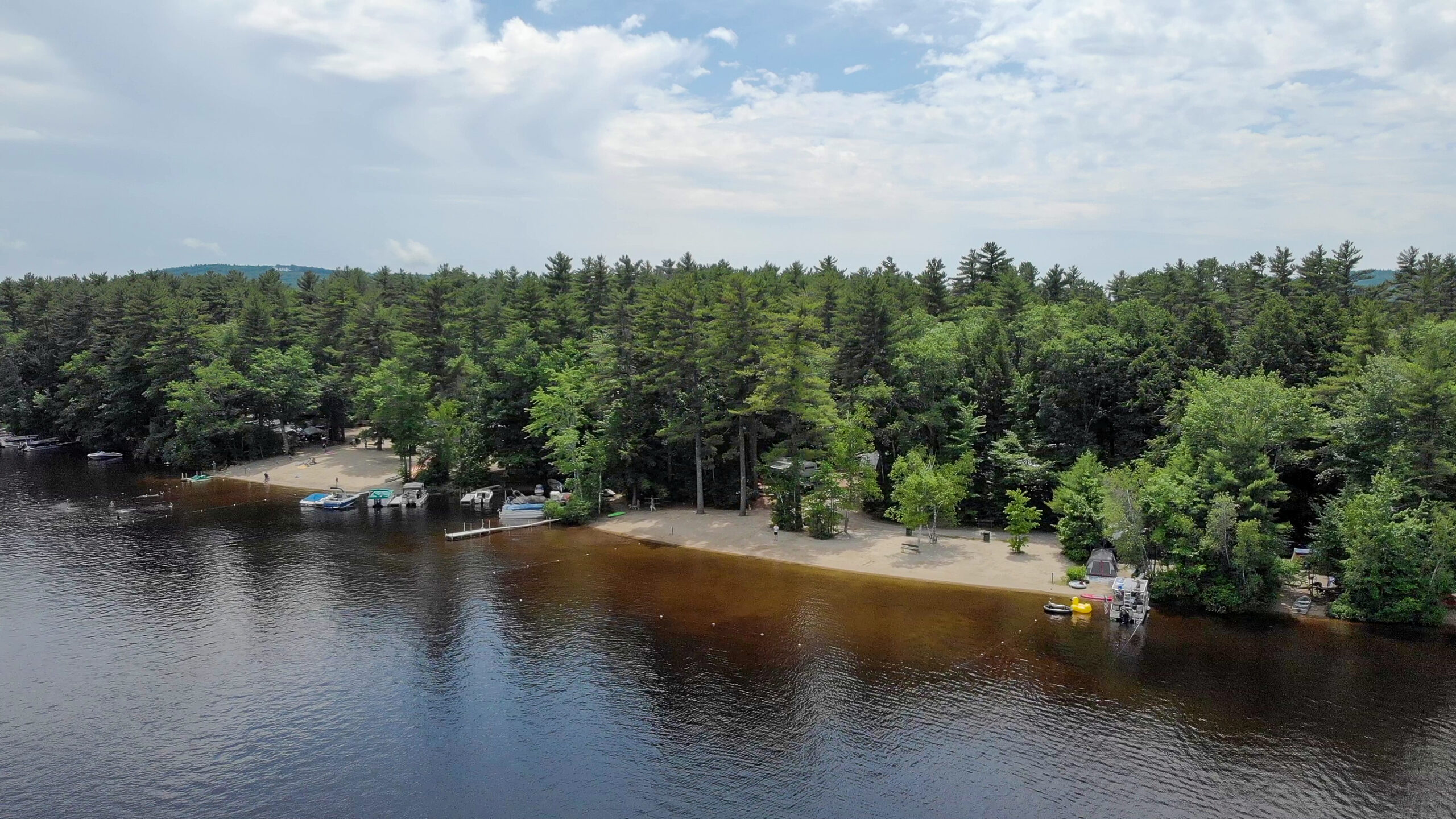 This new Jellystone Park is located right on the Northeast Pond in the stunning Lakes Region of NH. This campground and the region surrounding it are absolutely gorgeous! Enjoy boating, swimming, basketball, tennis, volleyball, ga ga ball, baseball, soccer, laser tag, and more.
We think this Jellystone is great for all ages, but might be even more amazing for teenagers that love sports and outdoor adventure!
The Lakes Region of New Hampshire has an abundance of outdoor adventure options, and the White Mountains are just a bit further north! It is great to see Jellystone extending its reach in New England–one of our favorite parts of the country for a camping trip!
Yogi Bear's Jellystone Park North Port Huron, Michigan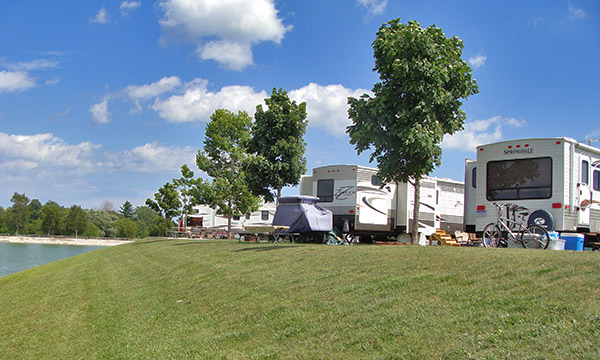 According to the owners, "so much is new at Yogi Bear's Jellystone Park at North Port Huron! New all-inclusive rates and vacation packages, new deluxe cabin rentals and our spectacular new Water Zone!" 
Additionally, the location near Lake Huron also looks amazing with lots of options for day trips nearby.
This new Jellystone has nearly 400 campsites "for everything from tents and pop-ups to the biggest of big rigs."
Their cabin village also looks amazing for family reunions or camping groups. A handful of rustic cabins surround four outdoor kitchens to create the ultimate multi-group getaway!
Jellystone Enhancements and Expansions in 2020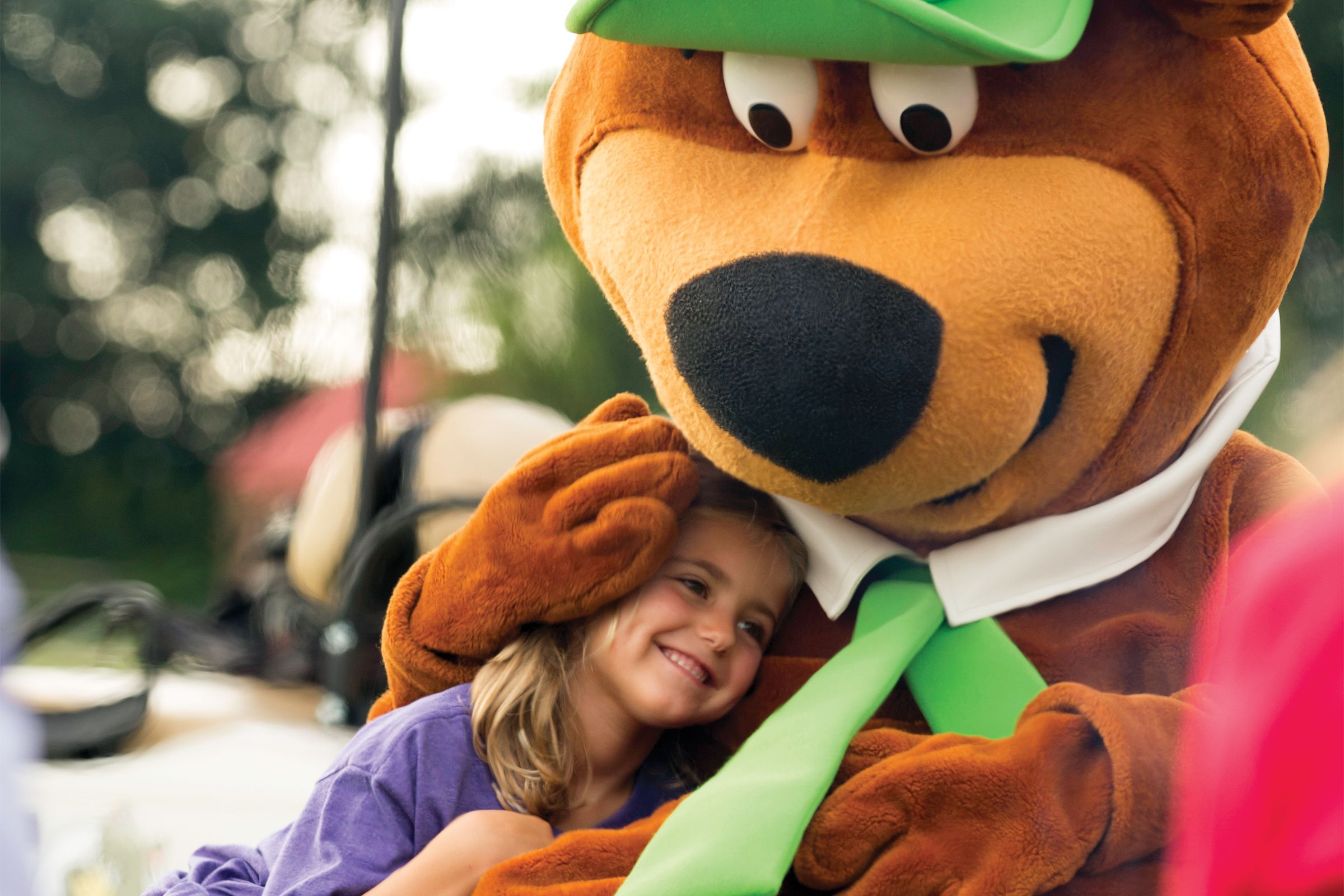 Yogi also wants everyone to know about all of the awesome new stuff at existing Jellystone Parks. Furthermore, many of these features made their debut at a tough time in 2020 and did not get the attention they deserve. To hear Jeremy and Stephanie talk more about these exciting additions make sure to click on the media player above or subscribe to The RV Atlas podcast!
New Wibit at the Jellystone Parks in Cleveland, Ohio and Monticello, Iowa

New activity pool and water slide at Jellystone Park Mill Run, Pennsylvania

Mini golf and laser tag facility at the campground in Sioux Falls, South Dakota

New lazy rivers at the Jellystone Parks in Lodi, California and Gardiner, New York

Splashpad at Jellystone Milton, Pennsylvania

New Pirate Ship accommodation at Jellystone Park Burleson, Texas

Water zone at Jellystone Larkspur, Colorado

New laser tag at Jellystone Park Asheboro, North Carolina
Brand New Jellystone Park locations Added in 2021
Yogi Bear's Jellystone Park Cranberry Acres, Massachusetts

This new Jellystone is near Boston and Cape Cod for awesome day trip options. According to the owners "this park is situated among towering pines and surrounded by Massachusetts' famous cranberry bogs."  Currently they have "

a swimming pool, mini golf course, gem mining, sandy beach, and a pond for fishing and kayaking." They also have "gaga ball, playgrounds, and more." We think the new owners will be adding tons of new attractions over the summer as well, so follow them on social media or check out their website for updates.

Yogi Bear's Jellystone Park Mark Twain Lake, Missouri

According to the owners, "this location is right next to Splash Landing water and fun park, which has attractions like a lazy river, wave pool, swimming pool, kiddie pool, and multiple water slides. Guests staying at the Mark Twain Lake location have free access to all the attractions that Splash Landing offers."  Sounds like a recipe for summer fun to us!

Also, check out their new upgraded sites with "doggie dens." Your pup will thank you for it!
Jellystone Enhancements and Expansions in 2021
Ranger wants to make sure that you know about all of this cool new stuff at Jellystone Parks across the country. Just make sure you behave and keep your distance from those naughty bears!
New splashpad and water slides at Jellystone Delaware Beaches

Doubling the size and user capacity of the Wibit at Jellystone Park Mannford, OK 

New laser tag course, new sports courts, and a Pic-a-Nic Basket at Jellystone Glen Ellis, New Hampshire

Two new pools at the location in North Java, New York

New mini golf course at Jellystone Lakes Region, New Hampshire

New gem mining at Jellystone Park Sioux Falls, South Dakota

A 6-person waterslide at the location in Warrens, Wisconsin

New jumping pillow, 2 new playgrounds, new parkour playground, new laser tag course. Also a new dog park at Jellystone Park Waller, Texas

Expanding one of the dog parks, a new drive-in theater and 

Craft Shack. Plus 

a new camp store at the location in Tabor City, North Carolina. 
Even More Fun Stuff for 2021 at a Yogi Near You!
Updating the mini golf course and laser tag equipment at Jellystone Park Caledonia, Wisconsin. They are expanding Bear Paw Beach & Adventure Island water course by adding new Wibit pieces.

New virtual reality rooms and new jumping pillow at Jellystone Park Williamsport, Maryland

Adding water wars and additional water slide to the existing splash park in Jellystone Park Milton, PA

Adding a foam machine and new dog park at Jellystone Park Estes Park, Colorado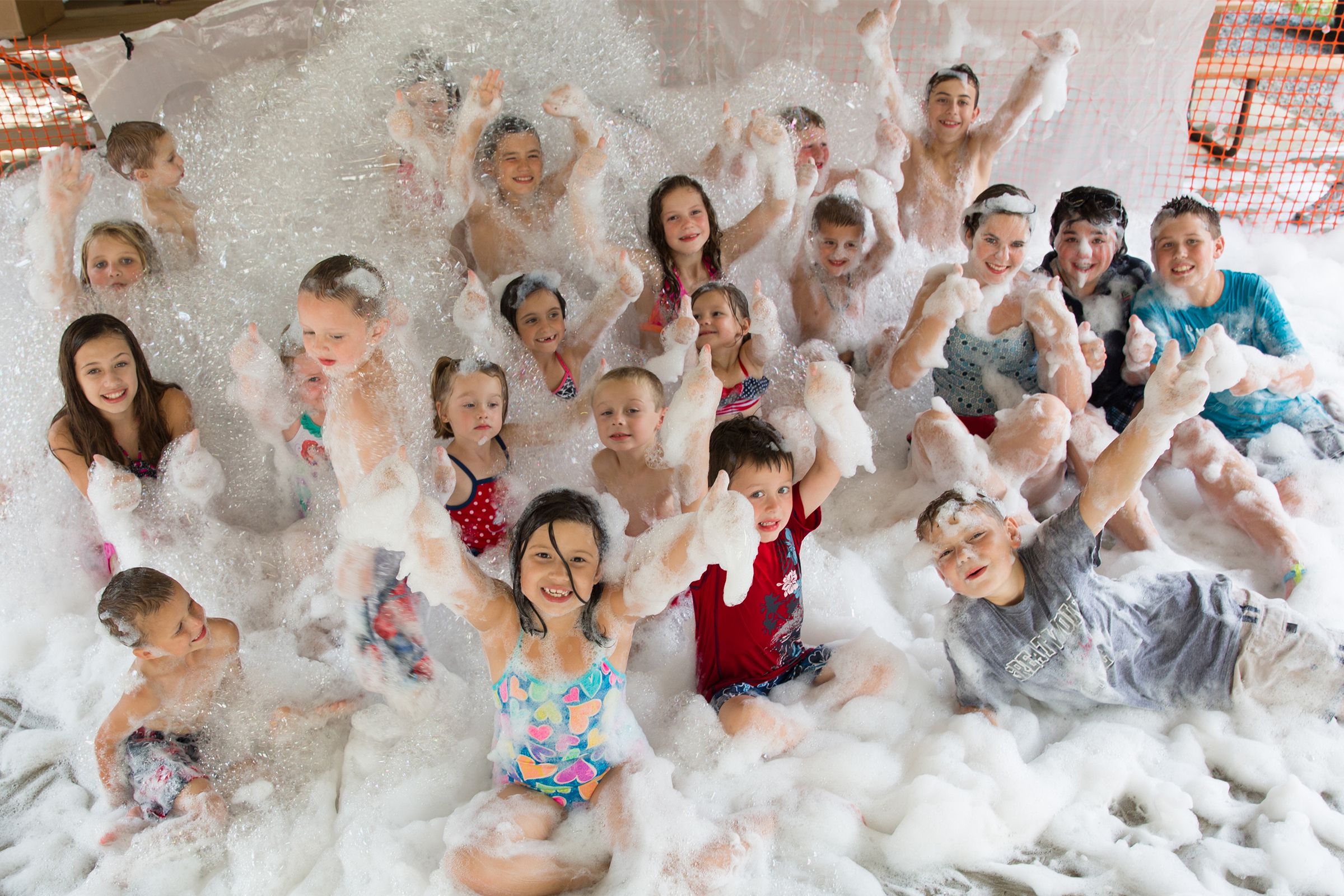 New laser tag at the campground in Bloomington, Indiana

Adding a second dog park, dog wash station, upgraded laser tag course with new obstacles. Plus new themed weeks and weekends at Jellystone Luray, Virginia

New zip line into the lake, new Watch Tower, new trams for rides to attractions, a new amphitheater, 18 new cabins at Jellystone Golden Valley, North Carolina

Adding an RC track, bike track, and foam machine at Jellystone Park Akron, Ohio

Expanding the Wibit and adding a sandy beach at Jellystone Cleveland, Ohio

Adding a sandy beach and court zone at Jellystone Marine Park, Newfoundland and Labrador
No matter which campground you decide to visit this year, make sure to get a hug from Yogi and Boo Boo. But make sure to keep an eye on your pic-a-nic baskets!!!
Podcast: Play in new window | Download