On today's episode of the The RV Atlas podcast we are talking to Rob Cochran from Togo RV about tips for dewinterizing an RV.  Rob is "the Head of RV Service at Togo RV and he has over 30 years inexperience n the RV service industry.  He's an RV Industry Association Master Certified RV Technician and the Education Chairman for the Florida RV Trade Association. In addition to working in the industry, Rob has been RVing since 1993, which is when he purchased his first camper." In other words, when it comes to dewinterizing an RV, Rob knows his stuff.
Our conversation is based on an extensive article with step by step details over at TOGORV.COM called "How To Dewinterize Your RV."  Our conversation will not go into as much detail about dewinterizing an RV as that article. So refer back to it to follow up on some of the things Rob and I talk about in this interview. 
To listen to Jeremy and Rob talk about dewinterizing an RV click on the media player above, or subscribe to The RV Atlas wherever you get your favorite shows!
Dewinterizing OUR RV!
I de-winterized our Jayco Eagle 264BHOK last week in very rushed circumstances. The weather was not really ideal either. Our massive home renovation project is almost done and our hardwood floors were stained. So we had to get out of the house with relatively short notice.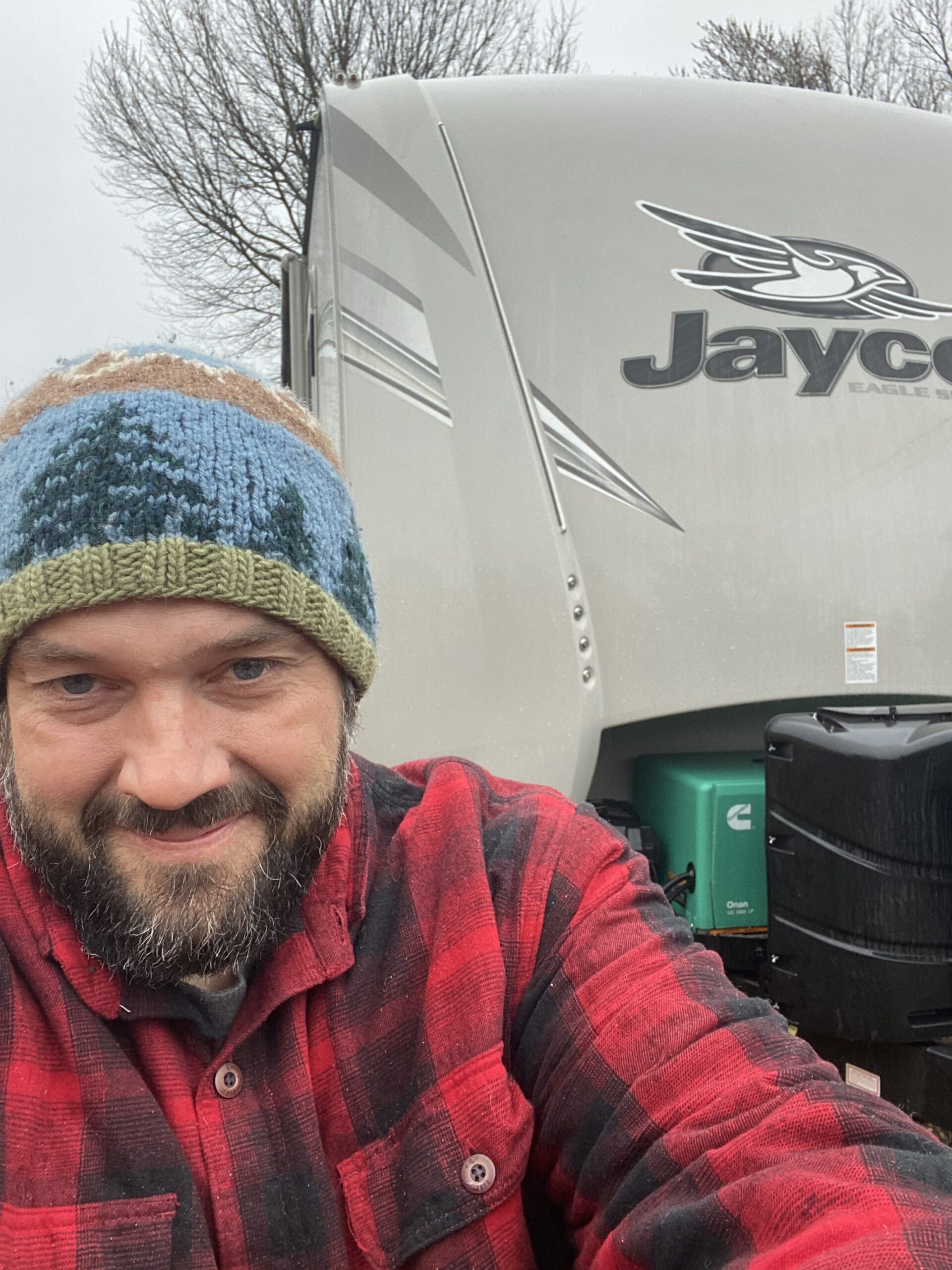 Initially, we were going to rent an Airbnb for a few nights because of the cold temps, but we decided to save some money and stay in the RV right next to the house for four nights while the floors were being stained.
So I dewinterized one afternoon last week. We moved into the RV later that night. We still had a cold night in the forecast so I filled the fresh water tank instead of hooking up a hose for our water supply.  I didn't want to wake up to a rock-hard frozen hose on the ground and no water. Using the fresh water tank allows the water to stay a bit warmer. That is because it is inside the enclosed underbelly of the RV and we had the heat running.
It worked well. But now I do need to finish the process of getting the rig ready for spring. I'm thankful that Rob Cochran from Togo RV is here to help me, and all of the rest of us that are dewinterizing an RV at some point soon.
I hope you take a listen to this week's show! Rob was an excellent guest. The episode was packed with information!
Podcast: Play in new window | Download