Planning an RV Trip to Savannah, Georgia should be on every RV owner's bucket list! This week, guest blogger Gretchen Holcombe from Boxy Colonial and Boxy Colonial on the Road is here to show us the way. She is also the guest on the latest episode of The RV Atlas podcast.
Gretchen last appeared on the show for an awesome episode about bringing travel themed decor into your home. You can find that episode right here.
To listen to Jeremy interview Gretchen about planning an RV trip to Savannah, click on the media player above or subscribe to the The RV Atlas wherever you get your podcasts. Or just keep reading to find out more from Gretchen's guest post right below!
The following guest post and all photos by Gretchen Holcombe:
Savannah is known both as America's first planned city and as the city General Sherman spared on his march to sea during the Civil War. Visitors today can enjoy the lasting legacy of both of those things, as they wander through the meticulously restored and maintained squares that city founder James Oglethorpe laid out in the 1700s and admire the architecture of the city that some accounts say Sherman found too pretty to burn. 
Savannah is an ideal RV destination, with plenty of campgrounds to choose from, tons to see in the city, and a nearby beach to escape to when you're ready to slow down the pace for a day or two. Our family has taken three trips to the area since we started RVing five years ago, and we never run out of new places to discover.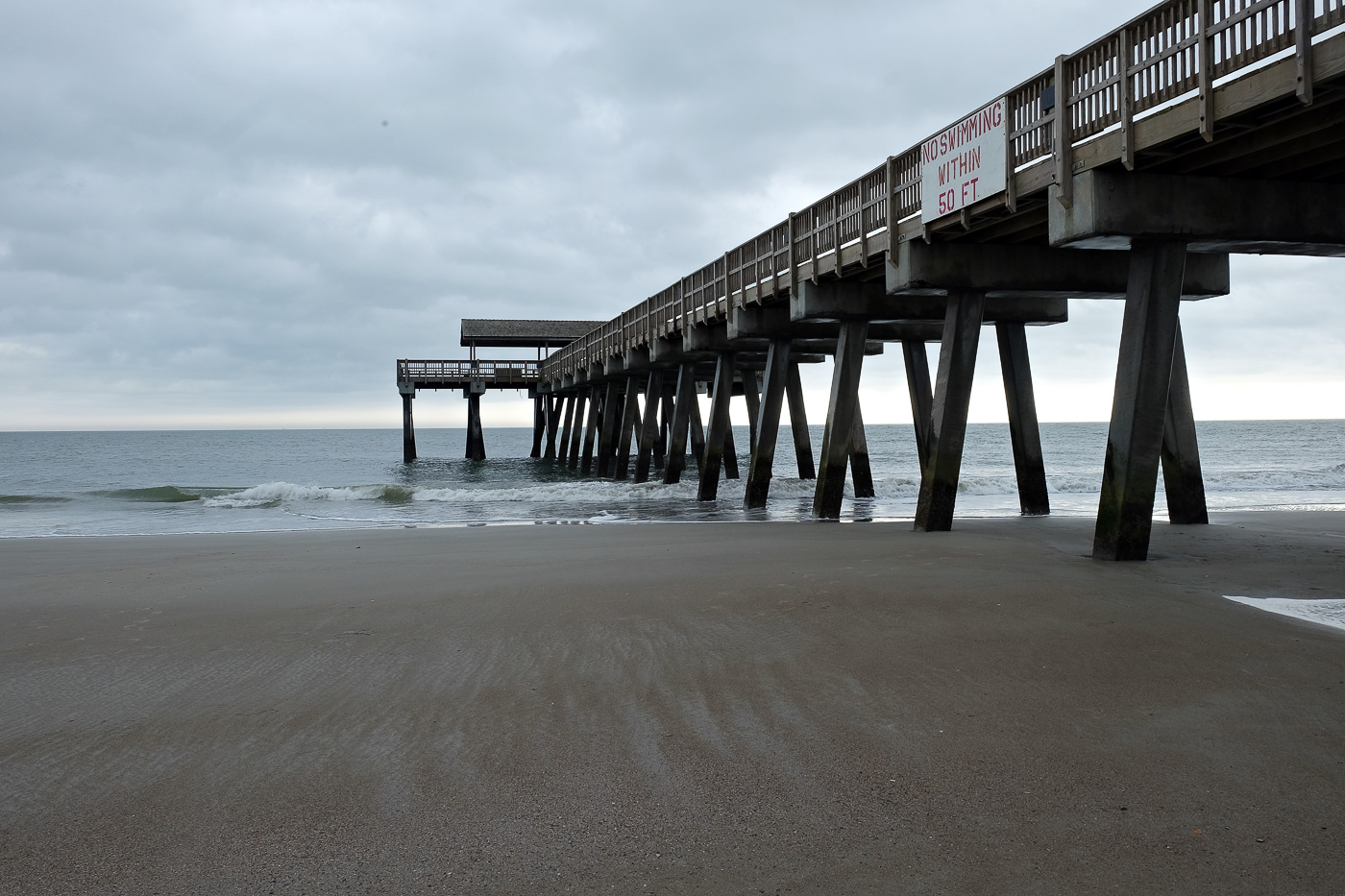 Where to Stay
Finding a great campground is sometimes the biggest challenge on an urban RV trip, but Savannah visitors will find themselves with plenty of great options a short drive from the city. Here are three of the best, all within 20 or 25 minutes of downtown Savannah. 
We've stayed at Skidaway Island State Park twice now, and it may be our our very favorite park in Georgia's excellent state park system. You can choose from enormous full hook-up pull-through sites or private w/e sites tucked back in the woods. 6 miles of trails wind through the park's marshes and among the oak trees draped with Spanish moss. RV sites are $45 for w/e or $53 for full hook-ups. Sites fill up fast, especially the ones with sewer hook-ups, so book early!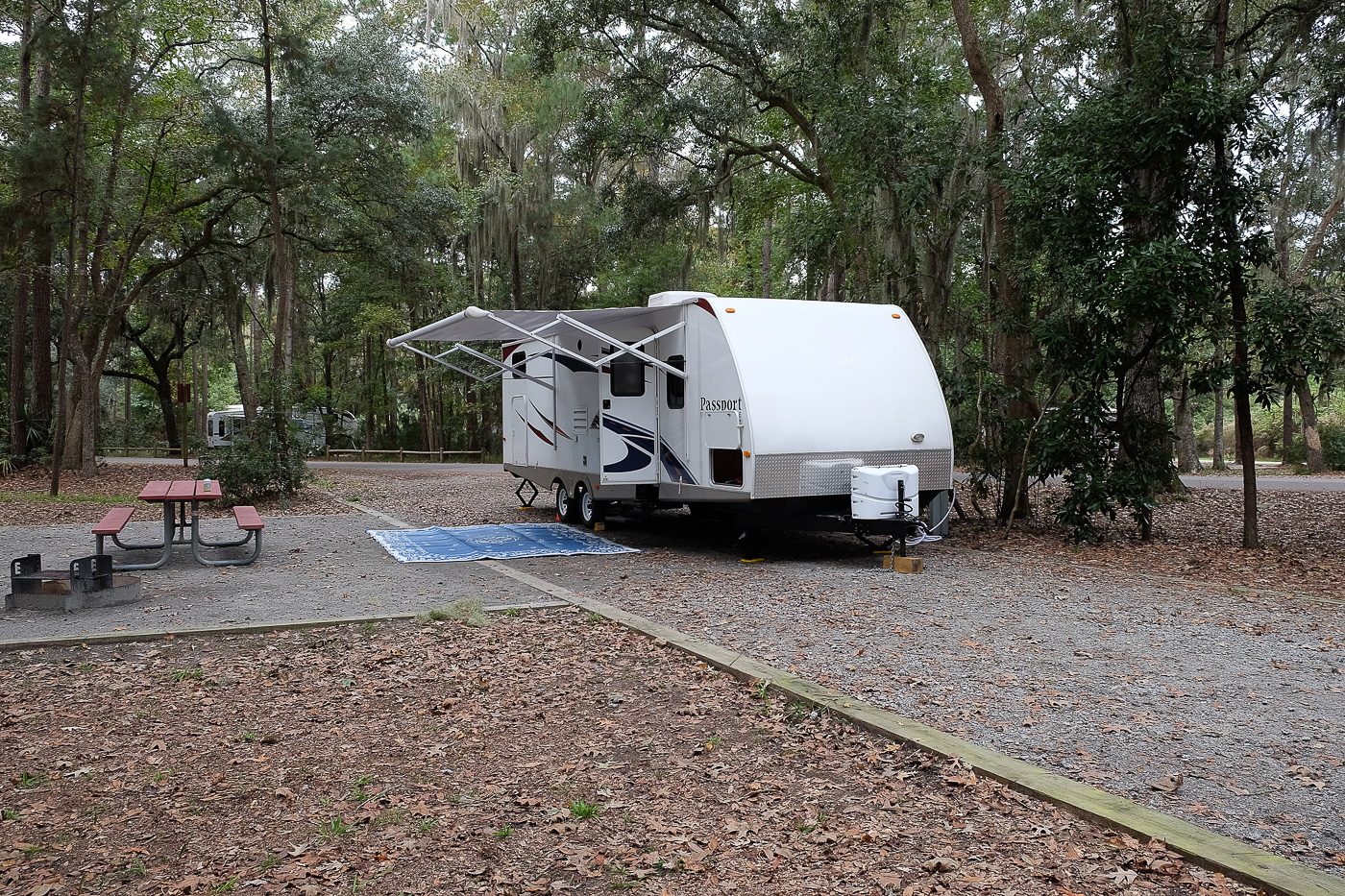 Creekfire RV Resort is a newer campground that's been getting a lot of buzz and great reviews. It comes with all the bells and whistles you expect from a resort, like an onsite restaurant, pool with a lazy river, and a scenic lake with kayak rentals. RV sites are in the $60-80/night range, and they also offer tent sites and cabin rentals. 
River's End Campground on nearby Tybee Island is a wonderful option if you're looking for lots of beach time with quick and easy access into Savannah to see the sights. River's End has RV sites, tent sites, and cabin rentals. It's a quick walk to two different beaches and a walk or short bike ride from shopping and restaurants. 
What to Do
You won't run out of things to see and do in Savannah in a week or even a month. Here are a few of our favorites:
Walking Downtown:
Savannah is a city made for walking, so if you do nothing else on a trip there, make sure to spend plenty of time just wandering around and admiring the beautiful architecture and landscaping. You can't go far downtown without running into another of the city's 22 historic squares, each with its own story and character.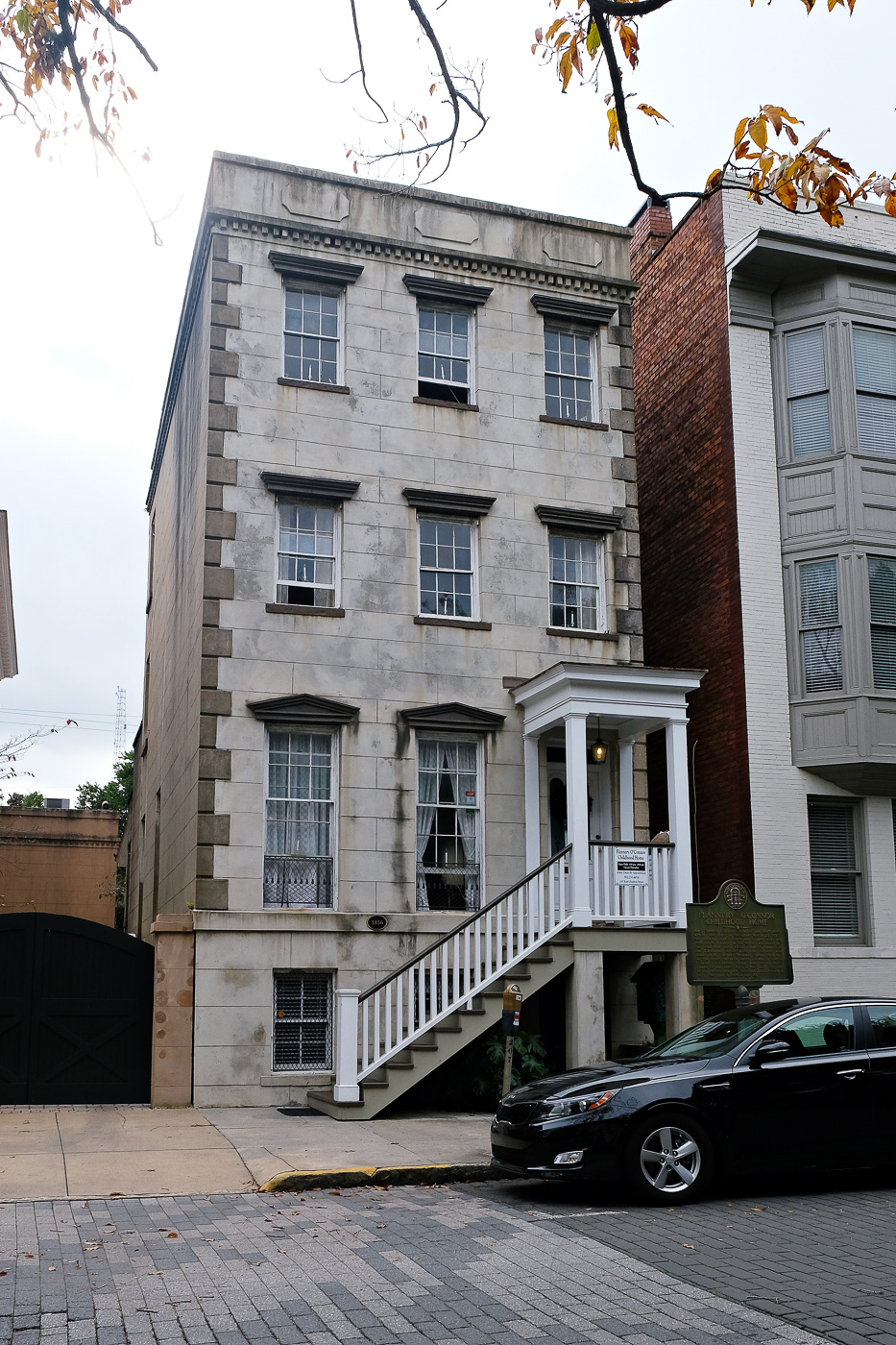 Take a Trolley Tour:
There are a few different hop on/hop off trolley tours that will give you an overview of the city. We picked Old Savannah Tours because they're a local company and because their tours feature costumed characters who get on at certain stops to tell you their stories.
Bonaventure Cemetery:
The Victorians knew how to do a cemetery right! Wander the Spanish moss draped grounds and get to know some famous Savannahians from years past with the help of an audio guide app or with a free docent led tour. 
Georgia State Railroad Museum:
We've been to a few different railroad museums around the country, but this one is our favorite. It's great for small kids as there's tons of room to run around outside, older kids will love getting a chance to operate a handcar, and everyone will be enchanted by the huge model train set up and the short train ride around the grounds.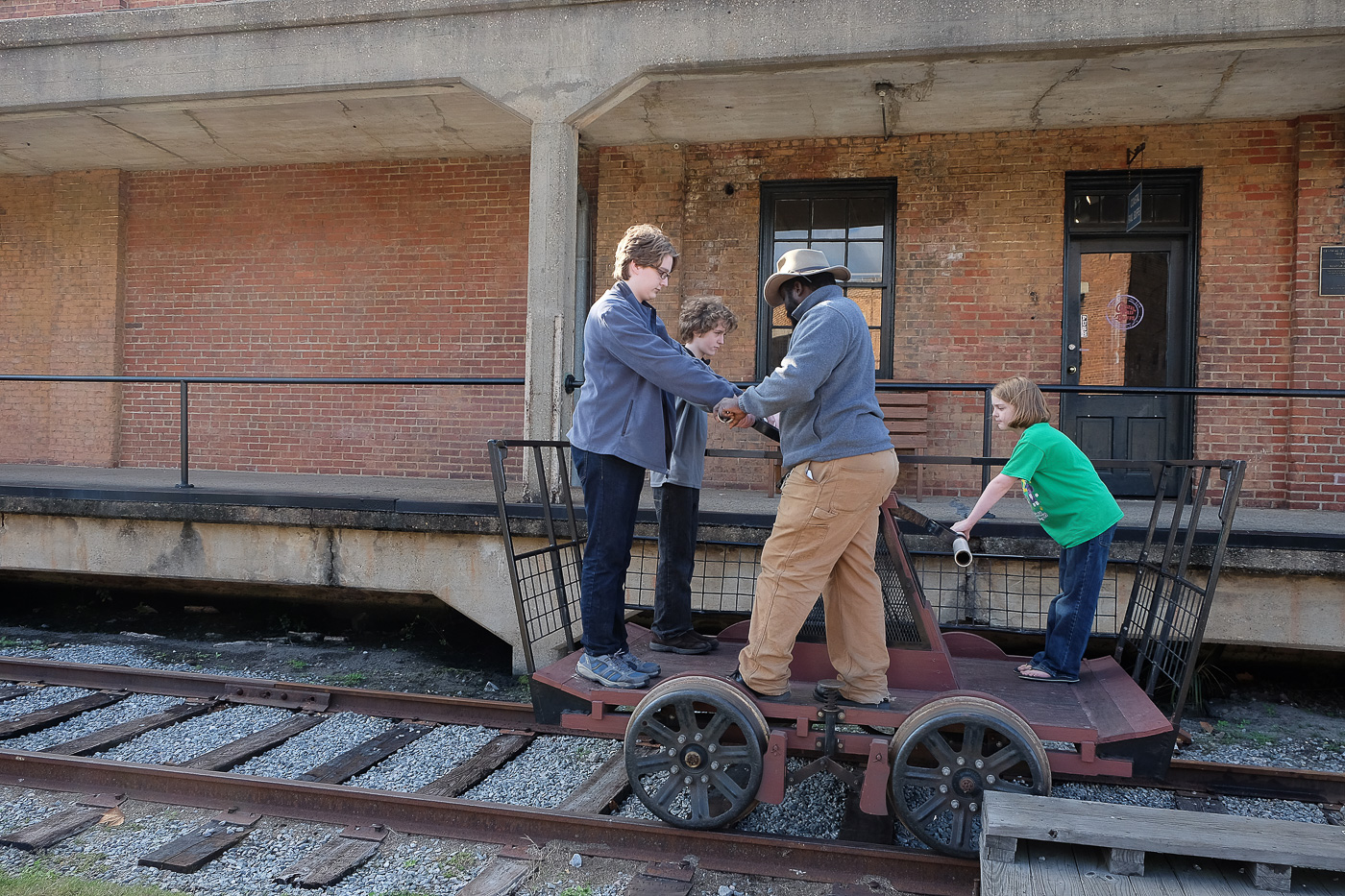 Cathedral of Saint John the Baptist:
This impressive cathedral, with its 89 stained glass windows and its terra cotta gargoyles, is open to the public for self-guided tours.
The Telfair Museums:
A ticket to the Telfair Museums gives you access to three museums. The contemporary Jepson Center houses permanent and traveling art exhibitions and includes a fun, hands-on space for younger visitors. The Telfair Academy is a 200 year old Neoclassical mansion filled with 19th and 20th century European and American art. The Regency style Owens-Thomas House offers a glimpse back into the lives of both enslaved and free Savannahians of the 19th century.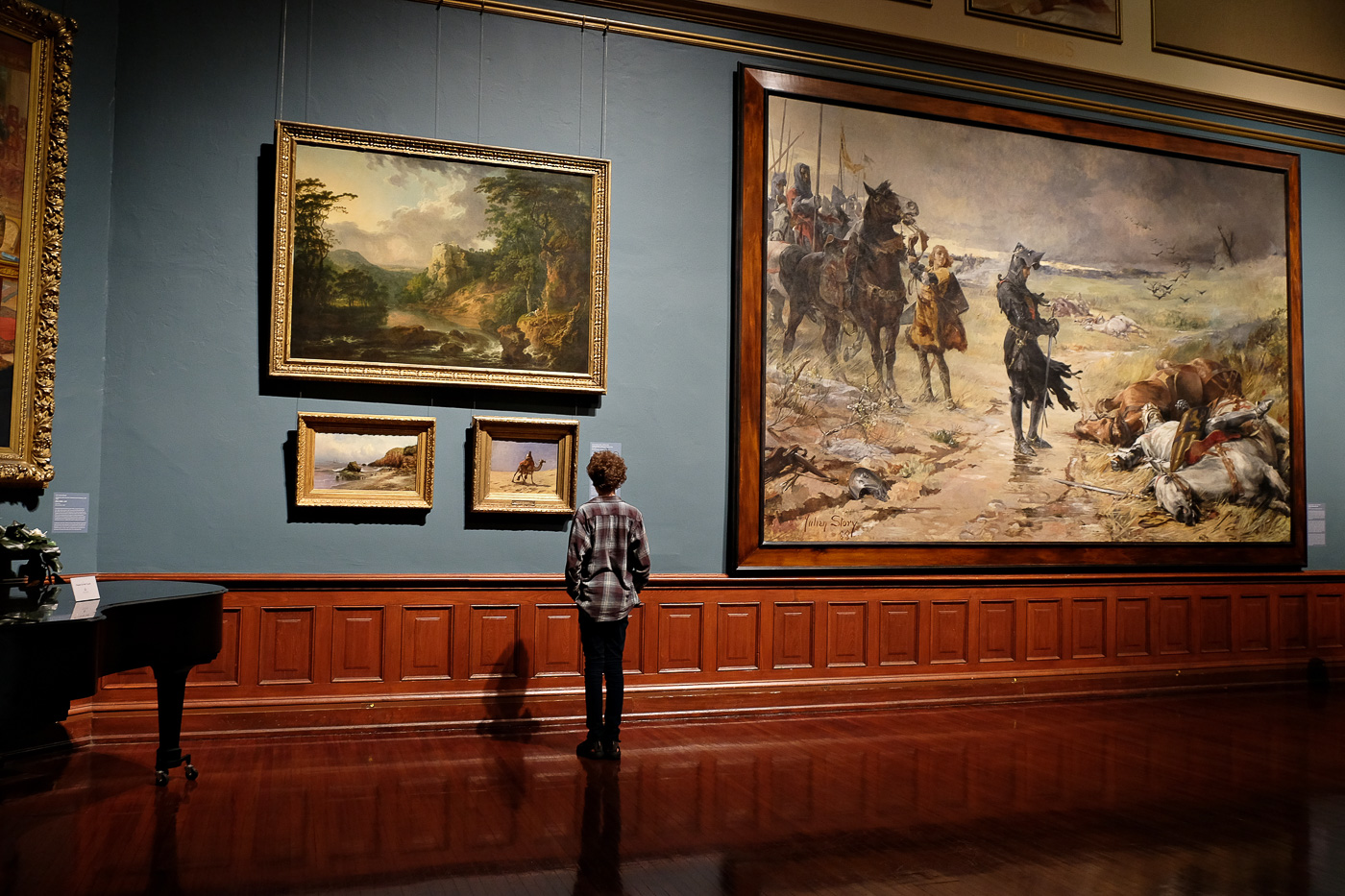 Flannery O'Connor Childhood Home:
There's no shortage of grand historic homes to tour in Savannah, but the Flannery O'Connor Childhood Home, in contrast, looks back on middle class life in early 20th century Savannah that even people unfamiliar with O'Connor's work will find fascinating. 
Fort Pulaski: 
This fort a few minutes from Savannah, run by the National Parks Service, is lots of fun to explore, with its network of underground tunnels, winding staircases to the second level, and battle-scarred outer walls. Take a ranger-led tour and learn why the fort was so important during the Civil War, and then spend some time exploring the trails on site. 
Tybee Island Light Station and Museum:
If you make it out to Tybee, this lighthouse is definitely worth a visit. You can climb to the top and take in the ocean views and then tour the lighthouse keeper's house and a traditional Tybee raised cottage.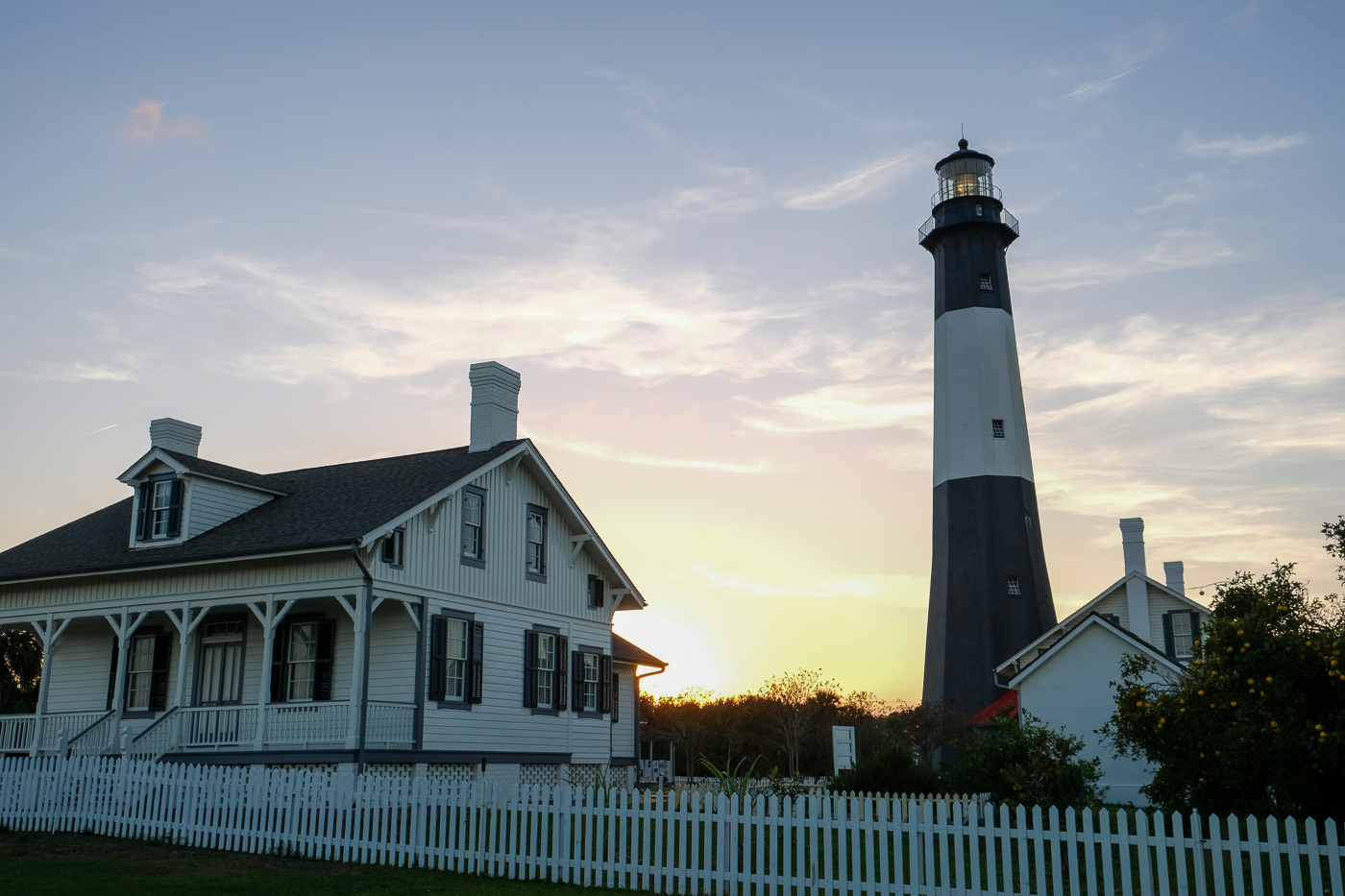 Where to Eat
The Pirate's House:
The Pirate's House is undeniably touristy, but it's also a lot of fun. The building is said to be the oldest standing building in the state and began operating as an inn and tavern for seamen in 1753. The modern restaurant serves Southern dishes and features a staff of pirate-costumed servers to entertain you. 
Sandfly BBQ:
The downtown location of Sandfly BBQ serves up excellent barbecue in a charming converted vintage streetcar. 
Leopold's Ice Cream:
No one should visit Savannah without stopping for ice cream at Leopold's, which has been around since 1919. But be prepared to wait; lines often extend out the door and down the street. Once you've finally made it to the counter, you can take your ice cream around the corner to Reynold's Square and enjoy the atmosphere while you eat.
Thanks to Gretchen for coming on the RV Atlas podcast to share her love for Savannah, and thanks for being a guest blogger right here on our website! We can't wait to visit Savannah again ourselves! Hopefully someday soon!
Podcast: Play in new window | Download