Camping in national forests can be wonderful any time of year, but fall is extra special. As the leaves change and the temperatures cool, national forests provide a scenic backdrop for your camping adventures. But, there are some things you need to know to prepare for this unique experience, and we have all the tips and tricks you need for planning the perfect national forest camping trip this fall–or anytime!
Greg M. Peters is one of our country's leading experts on national forests. He is the author of Our National Forests: Stories from America's Most Important Public Lands, and he is the former director of communications at the National Forest Foundation. Be sure to check out our prior podcasts with Greg, where he discussed how to camp responsibly on public lands and shared the best national forests in each region. His family has camped all over America in their R-Pod: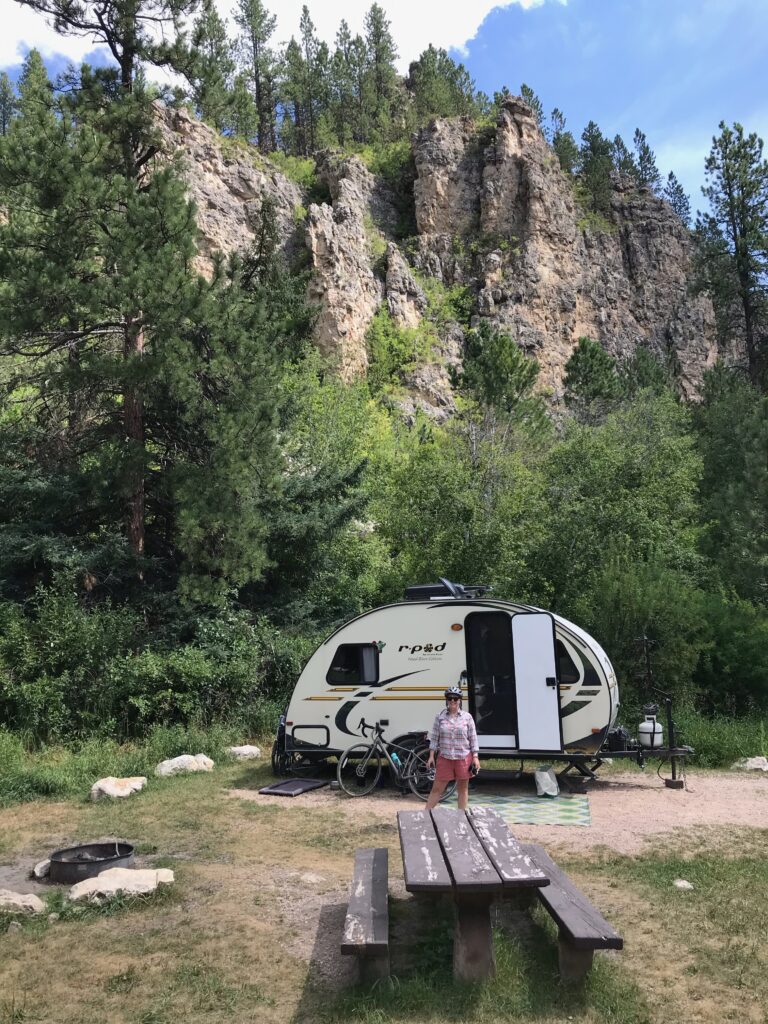 To hear Jeremy and Greg's full interview about camping in national forests, click play on the media player above or look for The RV Atlas on your favorite podcast player.
What Makes the National Forests Unique for Camping?
National forests share some similarities to other types of public lands you might be familiar with, like national parks and Bureau of Land Management locations. It's often free or very inexpensive to camp on them, and you can find them all across the U.S. They are often remote and beautiful.
Plus, you may find national forests surrounding your favorite national parks, with open camping even when the national parks are booked solid. For these reasons–and more–they are beloved lands, offering a truly special camping experience.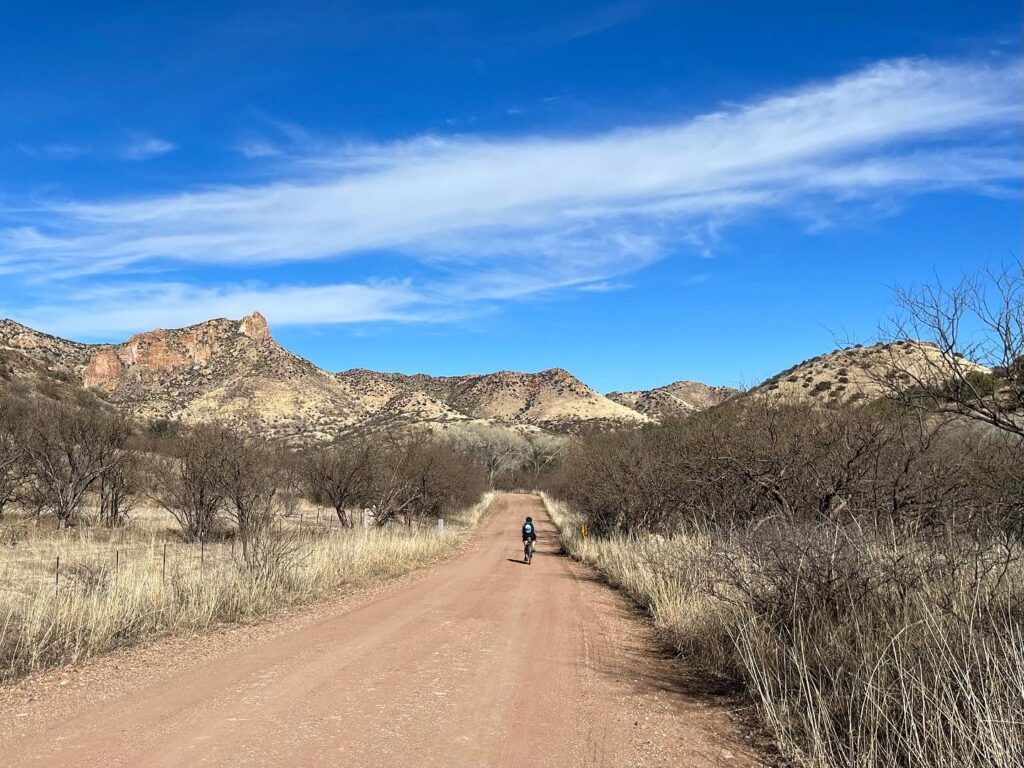 However, camping in a national forest is different from other types of camping, especially if you are new to camping or used to having facilities, services, and amenities. Often, you will be boondocking, camping without hookups, and you may be in a dispersed location, off the grid and in truly remote destinations.
It is really helpful to go into this type of trip with some knowledge, so you are prepared for the experience. Some planning and research will go a long way toward having a fun, successful trip!
What Types of Camping Can Be Found in National Forests?
Visit the U.S. National Forest to learn about your options. Many locations have designated campgrounds, which may have onsite services and amenities, like pit toilets, electricity, camping pads, and more. You may find reservations offered–or not. Finally, camping may be free or really inexpensive, with sites costing less than $10 or $15 a night.
Many forest lands offer dispersed camping, which means you won't have designated campsites and may, instead, camp anywhere in an area as long as you follow the guidelines. It's up to you to find out about accessibility and rules to make sure you understand where you can stay, what is allowed, and whether there are any alerts in place to be aware of.
Some campgrounds and dispersed camping areas are appropriate for RVs and allow them, while others are much less accessible and have more restrictions. It's important to understand the road conditions. Are you driving on a dirt road? Do you need high clearance? Again, research the options to figure out where you can go–and where you'll personally be most comfortable!
Do Your Homework
Most importantly, do your research! Each national forest location is unique. Learn about the landscape and wildlife, especially if you are camping in a national forest far from your home region.
Never hesitate to call the district office for the national forest region where you'd like to camp. The professionals answering the phones can help you understand the landscape and current conditions. This is one of the best ways to figure it all out, especially if you are new to the region or new to this type of camping.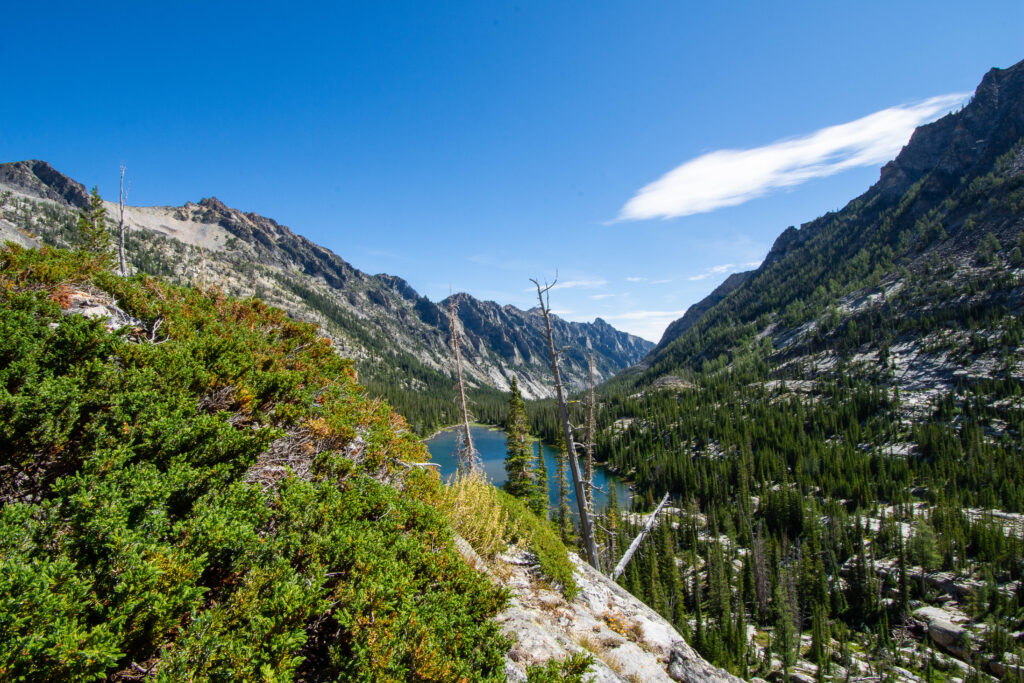 Just remember that budgets are limited and the professionals manning the phones may also be in charge of lots of other duties. Or, they may be volunteer camp hosts who aren't paid. Also, customer service isn't their first priority. While they may be helpful, you are certainly on your own more than you would be at a private RV park or state/national park campground.
The main message: Do your homework! Set your expectations!
What Makes Fall a Special Time?
Fall is a great time for camping in national forests:
There are fewer bugs.
You'll find fewer people, especially during the week.
Reservations may be more open.
The weather is more moderate.
The landscape is especially beautiful.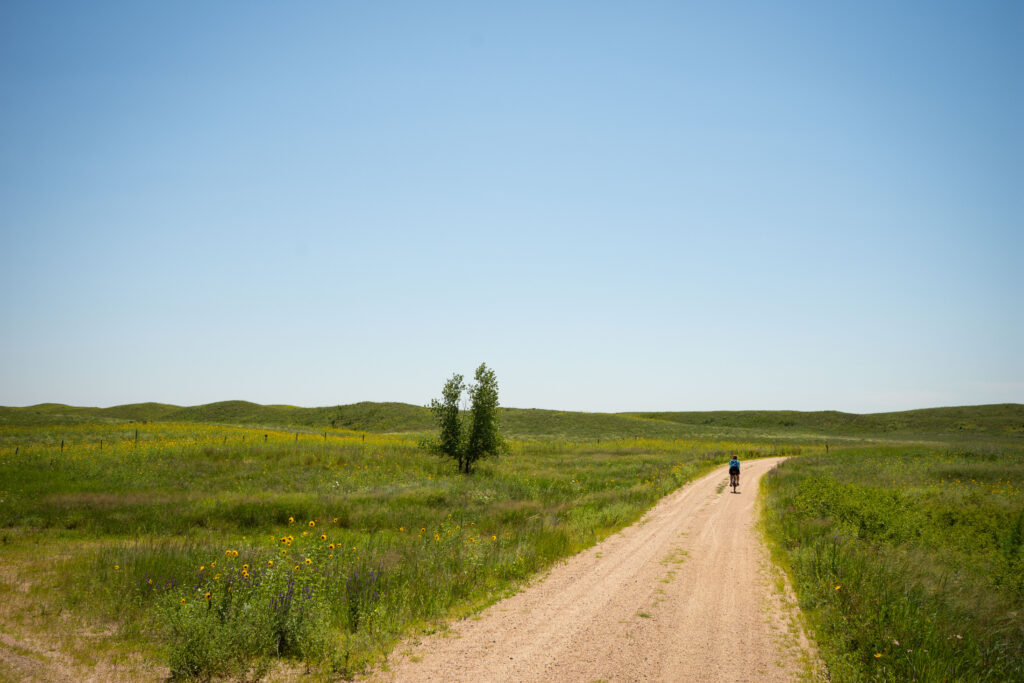 However, as with any time of year, you must prepare, especially if you'll be off grid. In fall, you might find changing weather conditions. Be prepared for sudden drops in temperatures or for handling rain.
Here is Greg's list for how to "level up" for fall camping:
Charge up. Check your batteries and power supplies, especially if you used them a lot over the summer.
Fuel up. Make sure you are prepped if you are far from places to refuel.
Pump up. Check those tires. Make sure to take your spare and check its condition.
Tool up. Again, if you are off the grid, be prepared to handle repairs and maintenance.
Gear up. Refill your supplies, and make sure your gear is in good shape.
Fianlly, remember that hunting is often allowed on national forest lands, so be aware of local policies so you will understand whether this will affect your plans for hiking and etc. Also, keep in mind that the daylight hours are shorter, so plan your schedule to get set up before dark. Then, enjoy the campfire and stargazing!
Resources for Planning Your Trip
Finally, Greg reminds everyone to download/print everything you can before you set out for your destination. Connectivity may be very limited!
While national forest camping can involve extra preparation, especially for the shoulder seasons like fall, it is worth the effort! It's a special experience out there waiting for you–just do your homework first so you can have a comfortable, successful stay!
A huge thank you to Greg for sharing these tips and details! Don't forget you can click play on the media player or find this podcast episode to hear the full interview, which is chock full of great information.
Podcast: Play in new window | Download