Most RV owners have a National Park's bucket list. Whether its Yellowstone, Yosemite, Acadia or Denali, most RV owners know exactly what NPS units they want to visit next. But how many RV owners have a National Forest's bucket list? Not many. Our National Forests fly under the radar for most RV owners, and for most American's in general.
Most RV owners know that our most popular National Parks are experiencing major issues with overcrowding, and that they are being "loved to death." Because of this, many smart travelers are looking for other options that also offer magnificent landscapes and epic opportunities for hiking, biking, kayaking, rock climbing, and more. Our National Forests provide all of these opportunities and more. With this in mind, The RV Atlas decided to interview an expert on our National Forests in a two-part podcast series. The last episode of the RV Atlas podcast offered tips for camping responsibly on public land. The most recent episode offers up recommendations for the best National Forests in each region.
Please click on the media player above to listen to this episode, or subscribe to The RV Atlas wherever you get your favorite shows. 
The RV Atlas Interviews Greg M. Peters
Greg M. Peters was our guest on both of these aforementioned podcast episodes. Greg is the former director of communications at the National Forest Foundation and the author of Standup Paddling Montana and most recently, Our National Forests: Stories From America's Most Important Public Lands. Greg's latest book is truly beautiful and will look great on your coffee table or on the shelf. It is also imminently readable and the chapters can be tackled separately, or in one enjoyable read. Our National Forests is also filled with gorgeous photography. It is a must read for anyone that is interested in the past. present, and future of the NFS.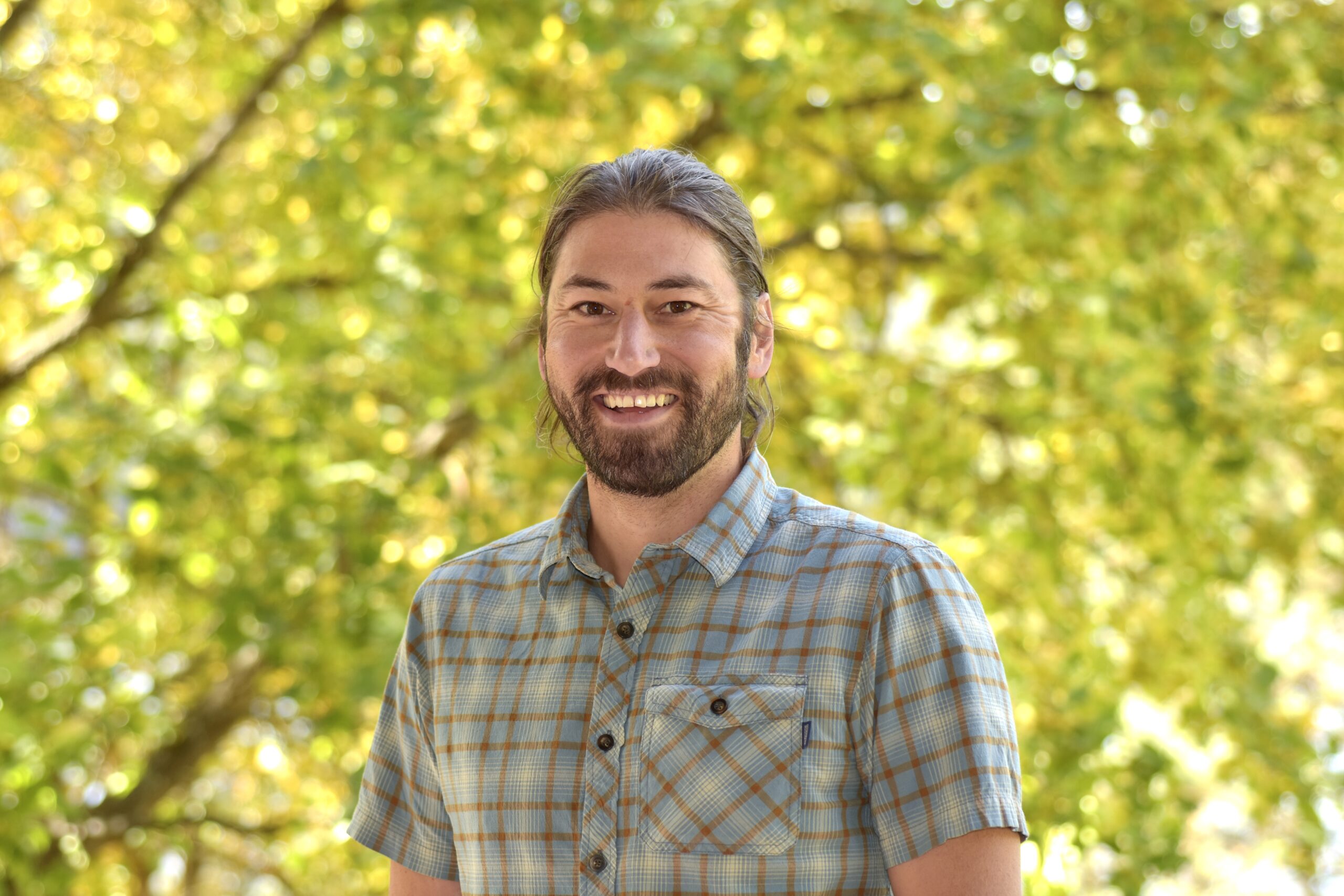 In Greg's second appearance on the show he gives us some basic information about the size and scope of our National Forests, and then talks about one of his favorite National Forests in each of its 9 regions.There are National Forests or Grasslands in all but the following 8 states:.NJ, MD, IA, HI, DE, MA, RI, and CT. So the network is vast. As incredible as it sounds, our National Forests encompass over 193 million acres. There are 155 National Forests in the United States, along with 20 Grasslands, and one tall-grass prairie. All of these units are managed by the U.S. Forest Service under the jurisdiction of the United States Department of Agriculture. Other federal lands, including our National Parks, operate under the Jurisdiction of the Department of the Interior. 
Here is a list of Greg's highlights from each of those regions, and his top pick from each region. Click on the links to explore each one and begin building your own National Forest bucket list! To hear Greg speak about each of these National Forests please tune in to this episode of The RV Atlas!
***Please note that there is no longer a region seven.
Region 1: Northern Region
(Northern Rockies – MT, NE-WA, North ID, ND, NW- SD, NW-WY – 12 NFs, 1 Grassland)
Greg's Highlights from the Northern Region – 2.8 million acres, Rocky Mountain Front – stunning scenery…prairies to mountains…Bob Marshall Wilderness Area…rivers…reservoirs…Island Mountain Ranges, Native American history, Lewis and Clark history, Missouri River…Gates of the Mountains…
Greg's top pick from the Northern Region: Helena – Lewis and Clark National Forest
Region 2: Rocky Mountain Region
(Most of WY, SD, KS, NE, CO – 16 NFs, 7 Grasslands)
Greg's Highlights from the Rocky Mountain Region: 2.3 million acres, Winter sports mecca – more than 10 ski resorts, summer activities too – Vail, Breckenridge, Beaver Ck, Aspen,  Maroon Bells… 1/3 of forest is Wilderness.
Greg's Top Pick from the Rocky Mountain Region – White River National Forest
Region 3: Southwestern Region
(AZ, NM – 11 NFs)
Greg's Highlights from the Southeastern Region: 3+ million acres, all-season recreation…first ever Wilderness area…where wilderness concept was born…Gila Cliff Dwellings National Monument…cave dwellings, dark sky parks…Cosmic Campground (first dark sky sanctuary on NF lands, one of 14 internationally)
Greg's Top Pick from the Southwestern Region – Gila National Forest
Region 4: Intermountain Region
(NV, UT, Southern ID, Western WY – 12 NFs)
Greg's Highlights from the Intermountain Region: 2.1 million acres… Incredible mountain scenery, fishing and floating on Salmon River, Redfish Lake…Wilderness Areas, Sawtooth National Recreation Area, Sun Valley / Ketchum area – winter and summer recreation.
Greg's Top Pick from the Intermountain Region – Sawtooth National Forest 
Region 5: Pacific Southwest Region
(California (office in HI) – 18 NFs, plus LTBMU)
Greg's Highlights from the Pacific Southwest Region: Mt Whitney – highest peak in Lower 48 (permits and special regulations…), Mono Lake (borders Yosemite, largest stand of Jeffery Pines…unique geology), bristlecone pine trees Grove of the Ancients – oldest single organism on planet – more than 5,000 years old. 
Greg's Top Pick from the Pacific Southwest Region – Inyo National Forest
Region 6: Pacific Northwest Region
(OR, WA – 17 NFs, 1 Scenic Area (CRGNSA), 1 grassland, 2 National Volcanic Monuments)
Greg's Highlights from the Pacific Northwest Region: 630,000 acres, coastal old-growth forests, Marys Peak – highest peak on OR's Coast Range, Oregon Sand Dunes NRA – 47 miles long, 1 mile wide…hiking, camping, horseback riding, ORVing,  and Sand Lake NRA – another spot for OHV, camping, etc….
Greg's Top Pick from the Pacific Northwest Region – Siuslaw National Forest
Region 8: Southern Region
(TX, OK, AL, LA, TN, AK, GA, KY, MS, SC, NC, FL, VA, plus Puerto Rico  and USVI – 34 NFs)
Greg's Highlights from the Southern Region: combined, more than 1 M acres…Pisgah to the north, Nantahala to the south of Great Smoky Mountains NP…more than 1,000 miles of trails b/t the two…history buffs…Pisgah was the first tract of private land bought under the Weeks Act (from widow of George Vanderbilt), where "forestry" as a profession and practice was first established in the US…first forestry school in US – now preserved as Cradle of Forestry….first designated wilderness in East.
Greg's Top Pick from the Southern Region – Nantahala-Pisgah National Forests 
Region 9 – Eastern Region
(ME, IL, OH, MI, WI, MO, MN, IN, PA, WV, NY, NH, VT – 17 NFs, 1 grassland)
Greg's Highlights from the Eastern Region – 3 M acres (largest on list…so far…) Bordered by Voyageurs NP, Lake Superior, Canada…Water, water, water – 1.300 miles of cold water streams, 950 miles of warm water stream, thousands of lakes…445,000 acres (695 square miles) is surface water…fishing is unbeatable, boreal and hard wood forests, 1M-acre Boundary Waters Canoe Wilderness Area (I think…most visited wilderness area in NFS)…Mountain Biking, ATVing, 37 campgrounds listed for RV camping… Grey Wolves, black bear, eagles…
Greg's Top Pick from the Eastern Region – Superior National Forest
Region 10 – Alaska
(Tongass National Forest – most of SE Alaska)
Greg's Highlights from the Alaska Region: Largest national forest in country at 17 M acres! (7 times as big as YNP)….Glaciers, mountains, old-growth forests, ocean, islands….grizzly bears + black bears, whales, bald eagles, salmon…kayaking, hiking, several bear-watching opportunities, dog-sledding on glacier….interesting small towns (fishing and timber…now tourism), not easy to access – few roads, ferries and air travel…Chugach (~7 M acres) is a bit easier to access, but both require driving across Canada…
Greg's Top Pick from Alaska is obviously Tongass National Forest
Podcast: Play in new window | Download