It's a tough job being Theodore Roosevelt National Park. The park lacks the majesty and awe-inspiring landscapes of its western peers like Glacier and Yellowstone. Western South Dakota, a few hours to the south, offers up a greater variety of tourist attractions mixed with natural wonders. But North Dakota's Theodore Roosevelt and the adjoining town of Medora have plenty of charm and heart and are well worth making the effort to get to—whether as a detour on a long road trip or as a separate destination.
This is a guest post by Gretchen Holcombe from Boxy Colonial on the Road. To listen to Jeremy and Gretchen talk about Medora Campground and Theodore Roosevelt National Park click on the media player above–or listen to the RV Atlas wherever you get your favorite podcasts.
Our family loved the great wildlife viewing and stunning landscapes in the park, and enjoyed learning about the 26th President's connection to the area and partaking in some Teddy Roosevelt-themed entertainment in town. 
Medora Campground Near Theodore Roosevelt National Park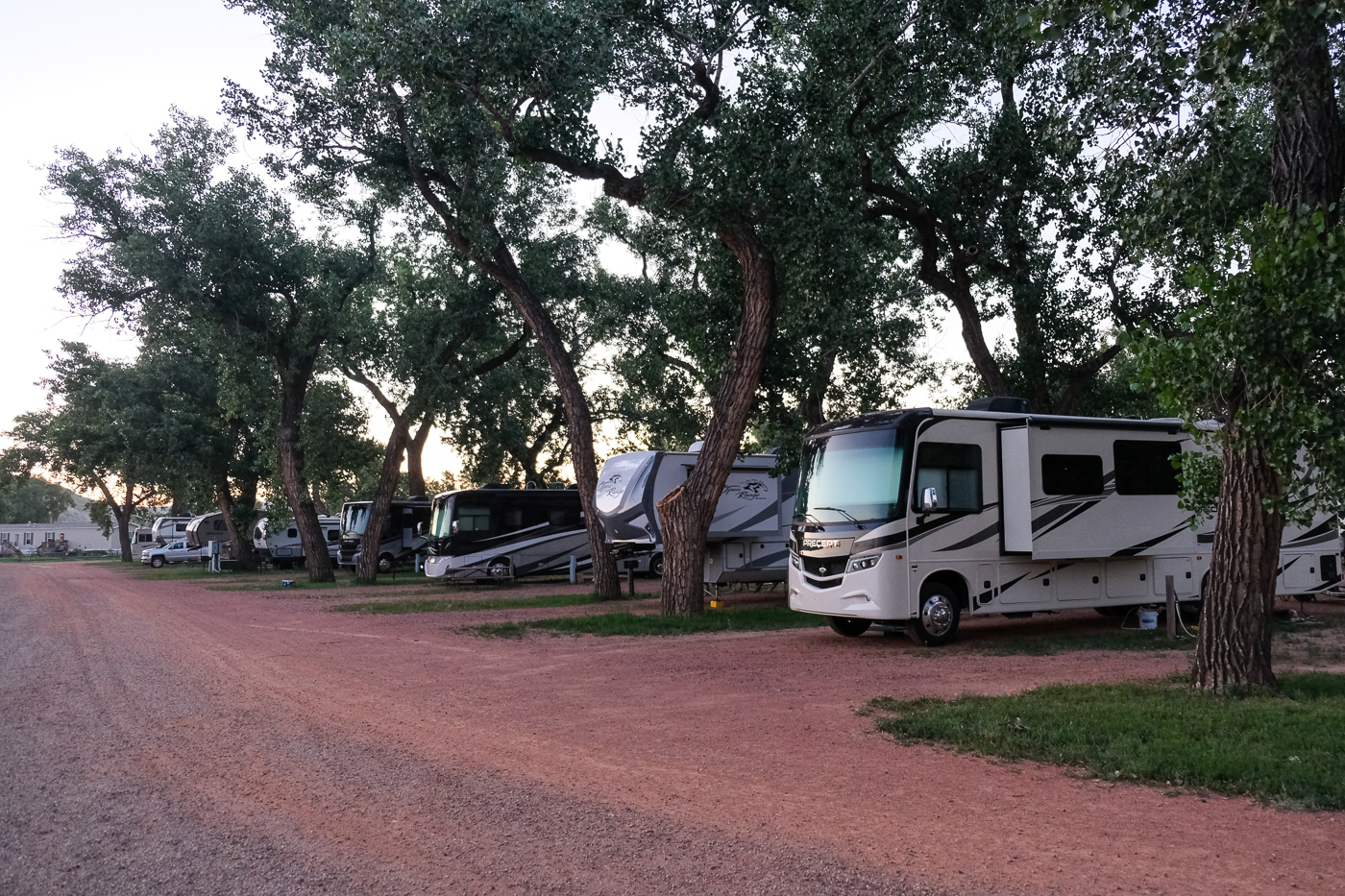 Medora Campground, operated by the city of Medora, is the perfect place to stay if you want to be right in the middle of everything; it's next to Medora's small downtown and around the corner from the entrance to Theodore Roosevelt National Park's entrance gate and visitor center. You can even walk or bike to restaurants and attractions. 
The campground has 226 sites; most of those are full hook up RV sites, but there are also some tent sites, as well as a handful of cabins for rent and a Conestoga wagon outfitted with beds, electricity, and air conditioning. Campground amenities include a camp store, laundry room and some nice public areas including a playground and picnic pavilion. There's no pool on site, but the Medora city pool is right next door and available to the public for a small fee.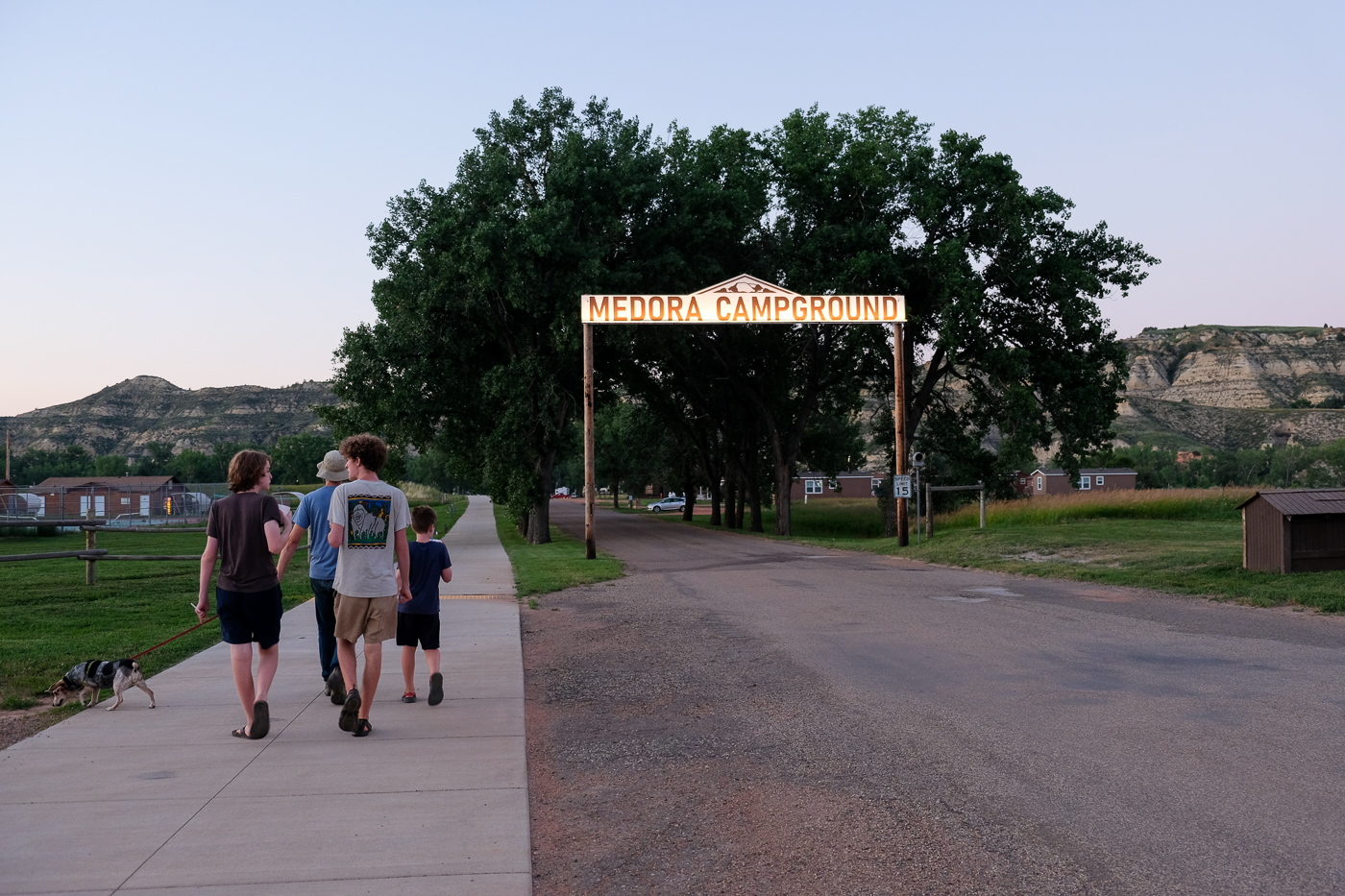 The biggest complaint people have about Medora Campground is that the sites are small. And it's true; the pull-throughs are plenty long but very narrow, and you'll be right on top of your neighbors. Each site has a picnic table, but eating outside might well mean close proximity to your neighbor's sewer hose. They've chosen to pack as many sites as possible into the space, and they fill them up on weekends in season. 
The compensation for the close quarters, though, is the excellent location, as close as you can get to the National Park and to everything in town, as well as some pretty spectacular views of the North Dakota Badlands and access to the Little Missouri River. There are a good number of other options nearby if your priority is more room to spread out, but for our short stay, the great location was worth getting a bit cozy with other RVs. 
What to do in and Around Theodore Roosevelt National Park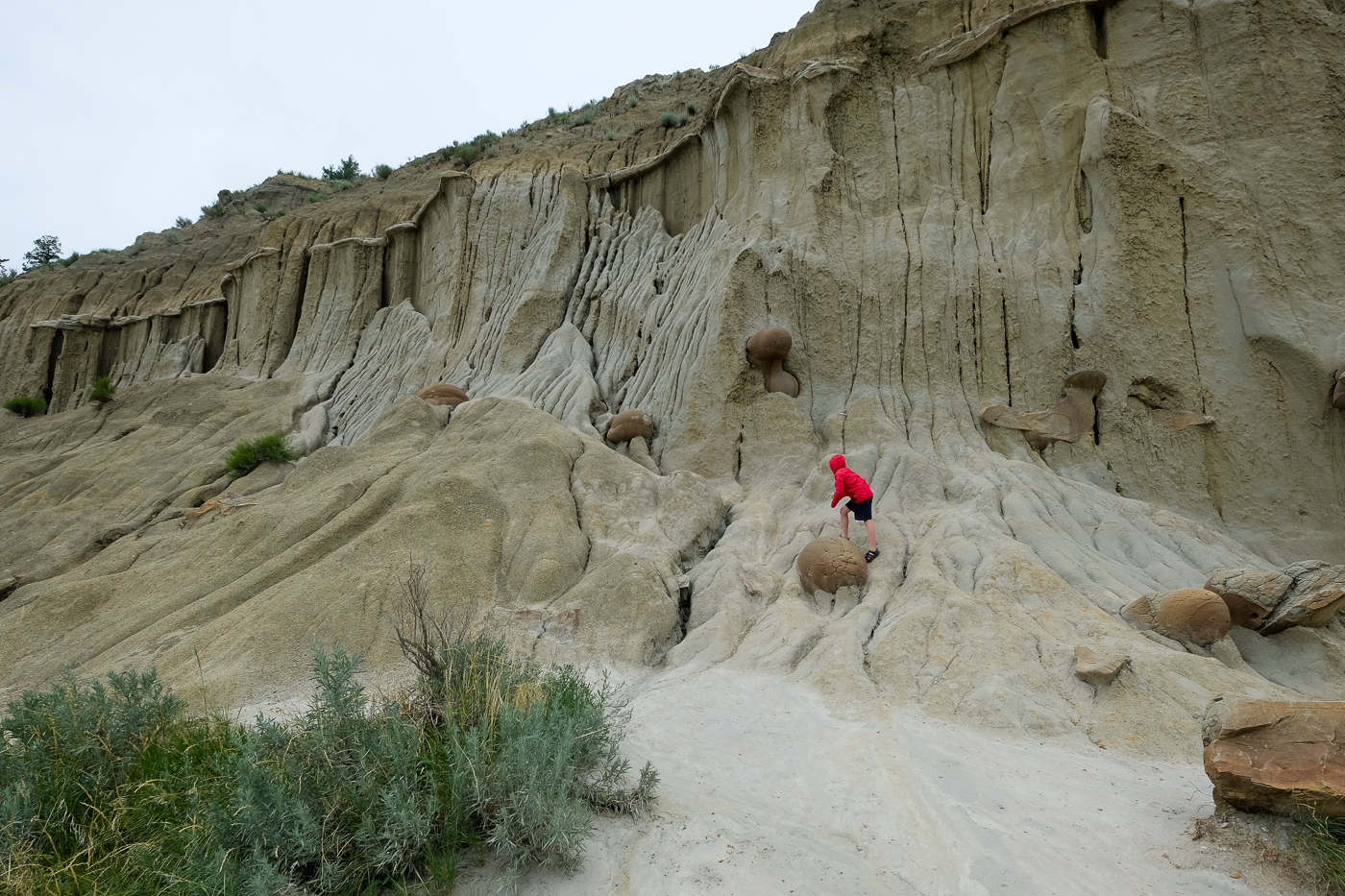 Theodore Roosevelt National park is divided into three units, with varying degrees of accessibility. The South Unit is by far the most popular and easy to get to, located right off of I-94 in the city of Medora. Here you'll find the park's main visitor center, with a museum and gift shop, the Maltese Cross Cabin where Theodore Roosevelt stayed during some of his time in North Dakota, and a 48 mile scenic drive. We spent our first day here, taking in the scenic drive and stopping for several short hikes, scenic viewpoints, and encounters with the park's large prairie dog population.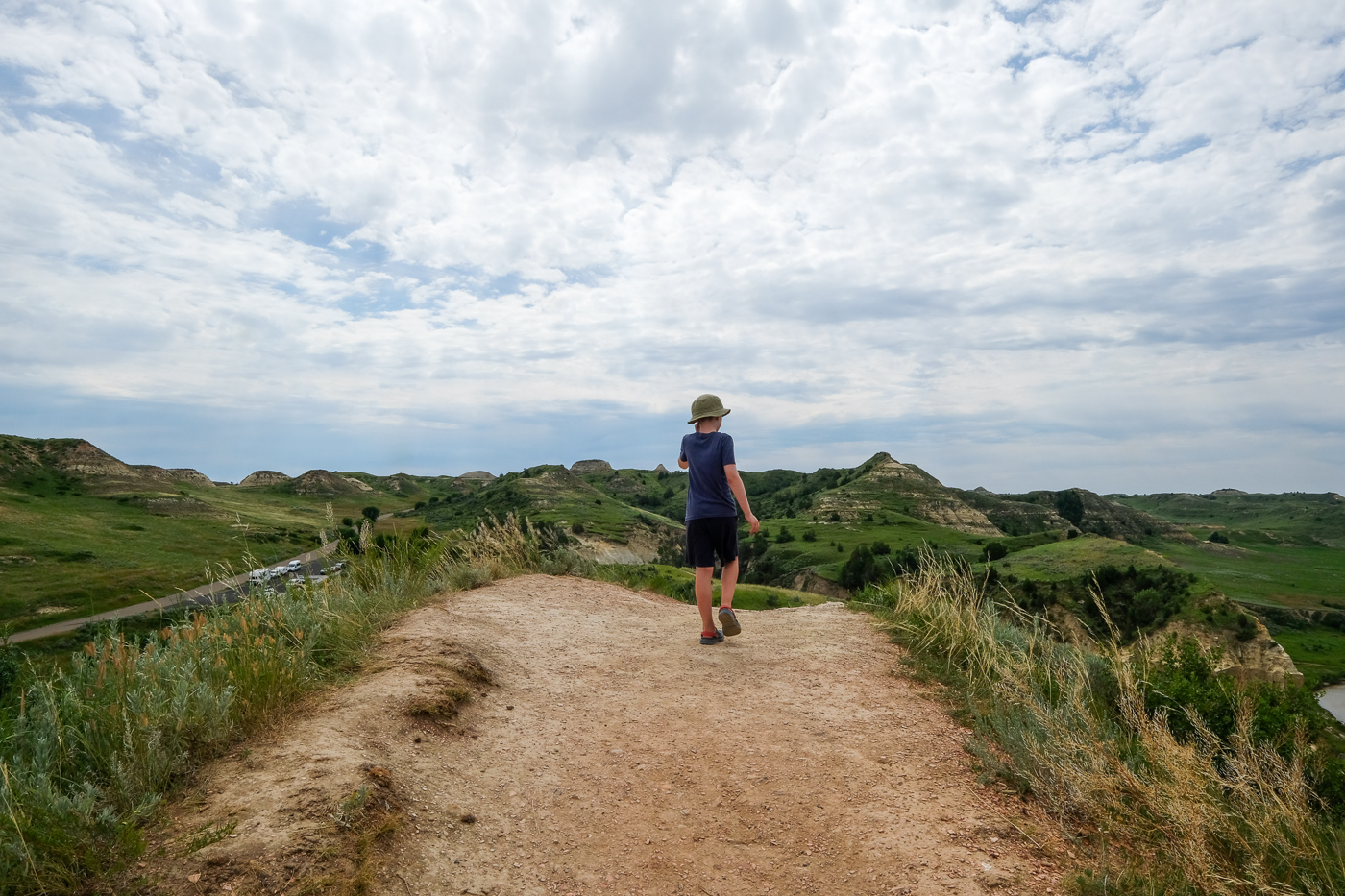 The North Unit sees far fewer visitors, owing to its desolate location 50 miles off the interstate. Everyone we met told us it was worth the drive, though, and we have to agree; we made the trek here on our second day and found it a less crowded and more intimate experience than the South Unit, with amazing wildlife viewing and plenty of chances to see the buttes that make up the North Dakota Badlands up close and spot some interesting formations not found in the South Unit. 
We didn't make it to the remote Elkhorn Ranch Unit, which preserves the land where Roosevelt ranched and requires a long drive on unpaved roads to access. 
The Medora Musical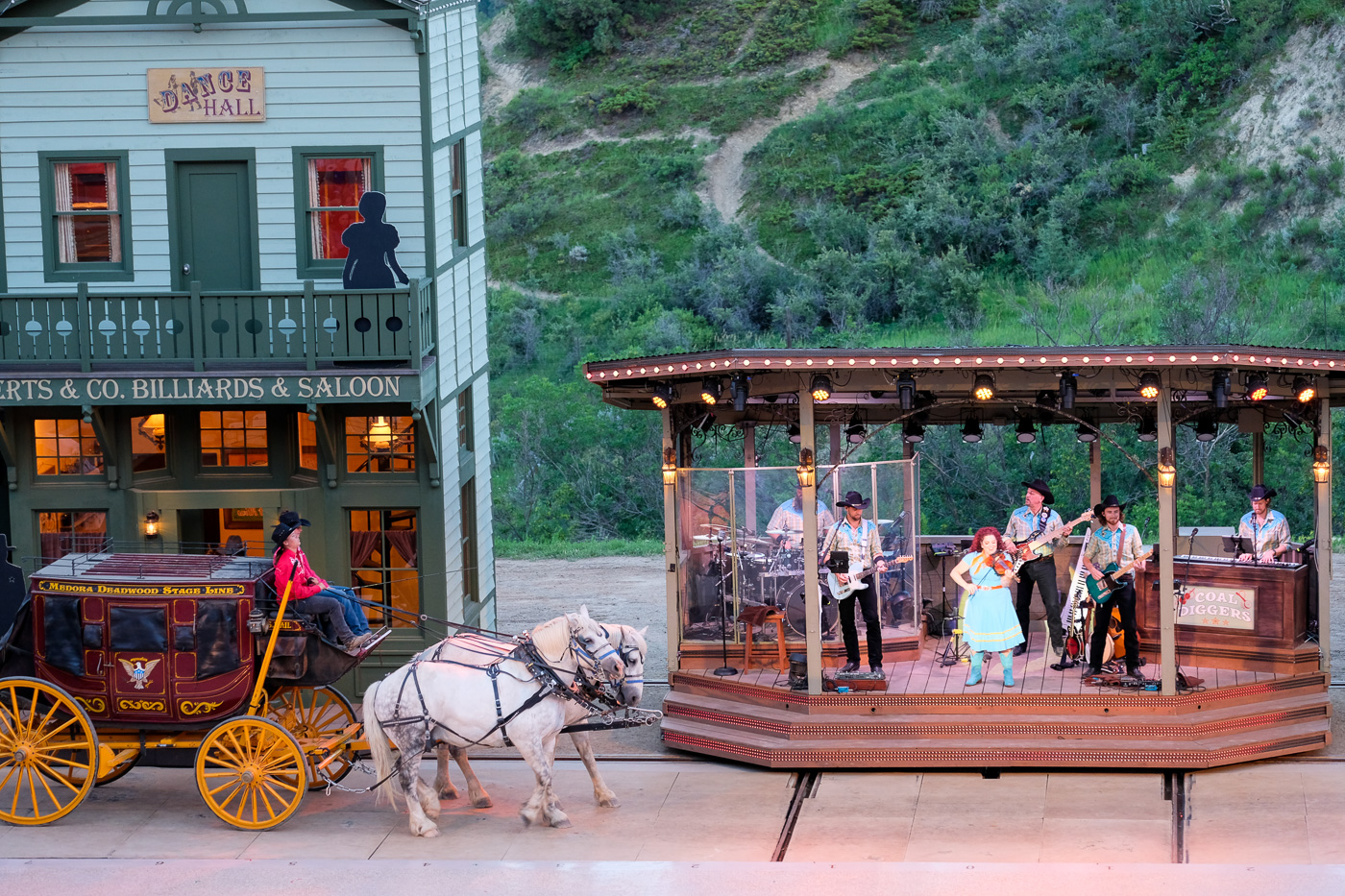 The tiny city of Medora, just outside the National Park gate, pretty much turns into a Teddy Roosevelt theme park in the summers. The biggest attraction is the surprisingly elaborate and professional Medora Musical—an outdoor show telling the story of of the area that runs eight times a week all season. Before the show, we tried out the Pitchfork Steak Fondue at the open air restaurant next to the amphitheater. It's exactly what it sounds like; a steak cooked (on a pitchfork!) in a barrel of hot oil. The musical and dinner make for an expensive evening, so watch for discounts like free kid tickets one or two nights a week. 
Medora offers a whole range of entertainment options all summer. In addition to the musical, we watched a Theodore Roosevelt impersonator bring the President to life. There's also a popular gospel brunch, a gold course, trail rides, mini golf, and more—a lot more than we had time to do in our short stay.
Podcast: Play in new window | Download