Custer State Park is a travel destination on par with some of the most famous national parks in our country. With majestic lakes, breathtaking drives, and abundant wildlife, you'll want to stay even longer and soak it all in.
This is the third article and podcast episode about our South Dakota RV vacation last summer. We purposefully decided to treat South Dakota as the main attraction, rather than a pass through on the way to bucket-list places like Yellowstone and the Tetons. We are so grateful we made that decision. This state has so much to offer and we are glad we took our time and enjoyed it. Here are the other podcast episodes and articles about RVing in South Dakota…
Plus, we reviewed the following campgrounds…
Where to stay in Custer State Park?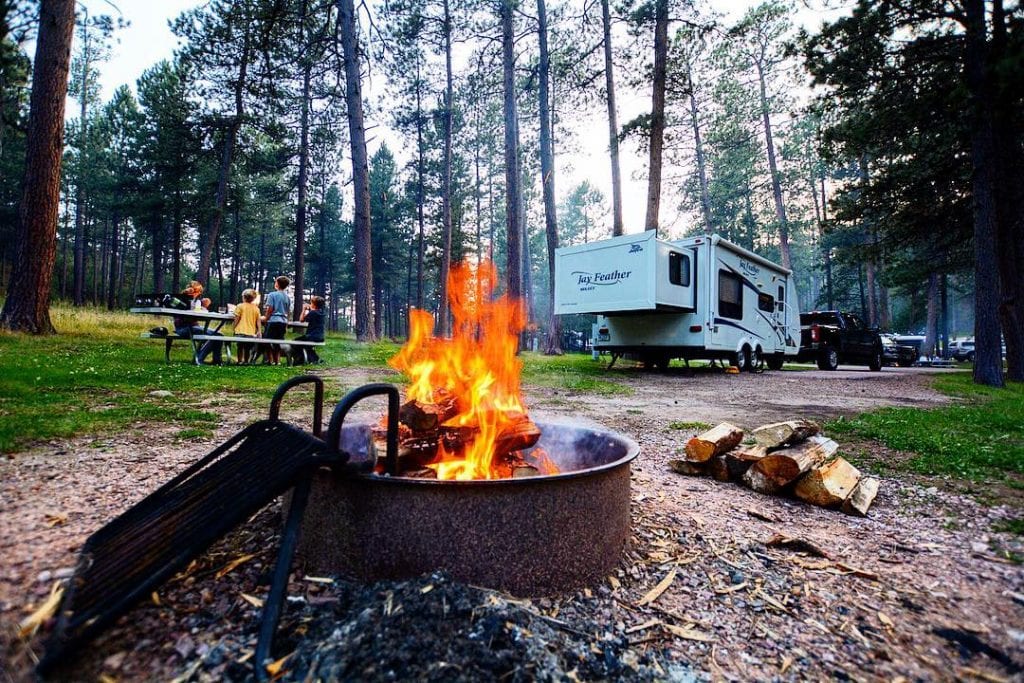 There are nine campgrounds in Custer State Park, so it can be overwhelming to pick where to stay. We camped in Blue Bell campground because of its location and reputation for natural beauty. It's also one of the most RV friendly campgrounds along with Game Lodge Campground. Check out our complete review of Blue Bell for more details on all your camping options within the park.
How long to stay in Custer State Park?
We talk about the issue of timing a lot on our episodes about South Dakota highlights. This is mostly because so many people end up feeling like they didn't spend enough time in places like The Badlands and Custer State Park.
We stayed for three full days and four nights. We arrived early enough on the first day to take a Safari Jeep Tour and drive around a bit. Even though we weren't able to do EVERYTHING in the park (obviously), we did feel like three full days was enough to really take in the destination. If you are going to use this as a base camp to also visit Mount Rushmore, we would highly recommend a five-day stay.
10 Things to Do in Custer State Park
#1: Stop in at the Visitor Center
You all are used to hearing this from us…always go to the visitor center and chat up the rangers! We give (and follow!) this advice almost always, except we were so busy during our stay here that we never actually got to the visitor center. This is one of our few regrets from this trip. Many of our listeners and private Facebook members tell us this visitor center is very interactive and engaging. You'll also want to check out the Peter Norbeck Education Center right next door.
#2: Drive the Custer State Park Wildlife Loop Road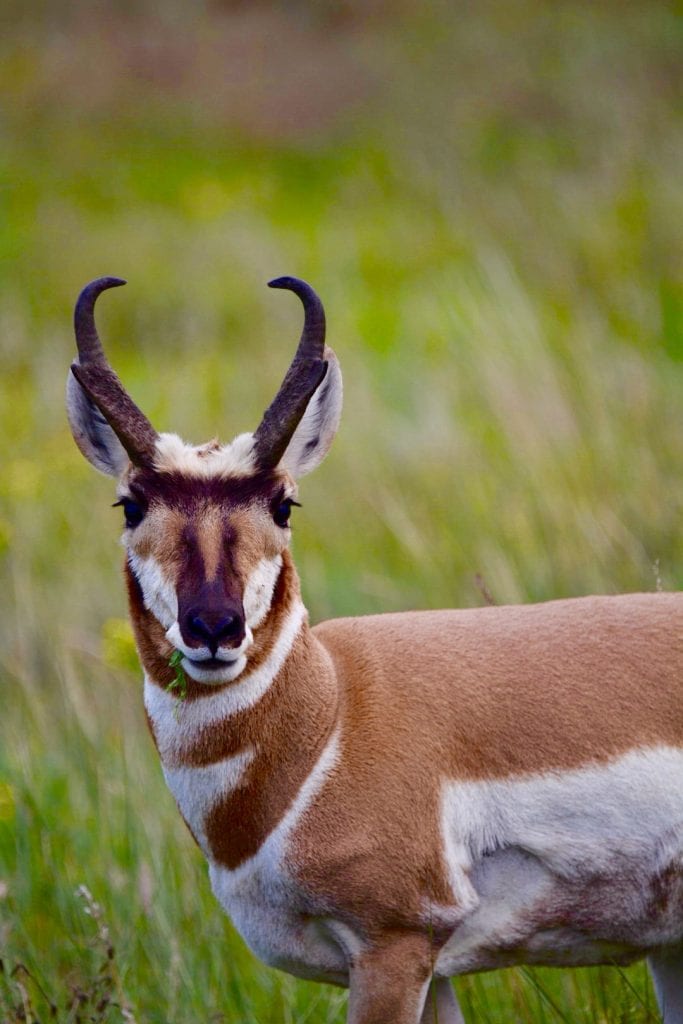 The Wildlife Loop Road is 18 miles of amazing encounters and photo ops. Depending on the time of day, the season, and your luck, you'll spot bison, pronghorn, whitetail deer, mule deer, elk, coyotes, prairie dogs, and burros. This is one of the best bonuses for camping within the park. Every morning and evening drive will present amazing natural surprises. This was truly one of the highlights of our time in South Dakota.
#3: Drive the Needles Highway
This is the legendary drive that you have probably seen many times on social media. The famous Needles Eye Tunnel is only 8 feet wide and 11 feet tall. We were able drive the F250 through, but apparently someone had gotten stuck in an RV on the same day we were there. There are many look outs along the drive, so take your time and enjoy the ride. Eventually Needles Highway will drop you at our next amazing place in Custer State Park…
#4: Hike and Swim at Sylvan Lake
Sylvan Lake is picture-book pretty and the perfect place to enjoy a hike in Custer State Park. However, you may not want to enjoy the hike that we did. The Sunday Gulch Trail is a nearly three-mile loop with incredibly strenuous terrain. Our boys are seasoned hikers, so we didn't expect to have any issues. Well, this might have been the most challenging hike we have ever done with them. Wes stumbled to the finish line, and we all cheered mightily. Then we ordered hamburgers at the Lodge and took a dip in the chilly lake.
#5 Drive the Iron Mountain Road
Driving really is one of the highlights of a stay at Custer State Park, so sit back and enjoy the ride. If you are planning on visiting Mount Rushmore while staying in the park, this is the scenic road you can take. There are multiple tunnels along the way that are about 13-feet wide.
#6 Take the Buffalo Safari Jeep Tour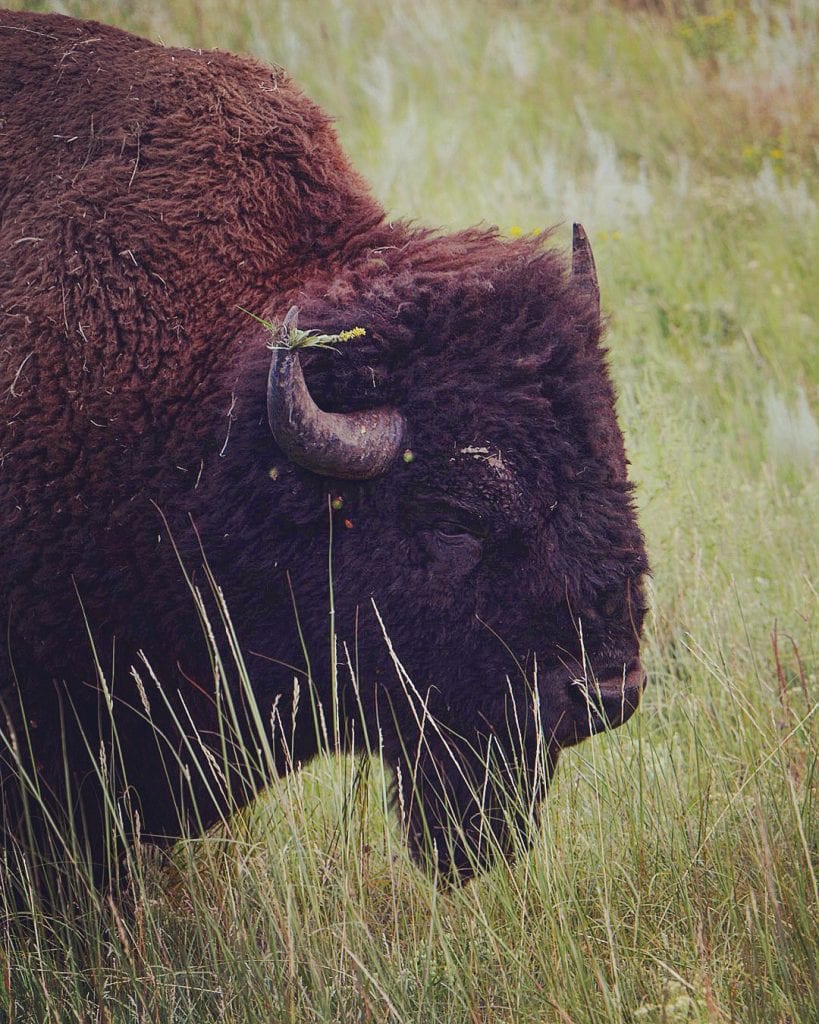 So this recommendation is a little tricky. So many people have raved about the Buffalo Safari Jeep Tour, and we decided to do it the first evening we were there to give us an up close and personal view of the park wildlife. To be honest we thought it would be an epic kick off for our family. And it's not cheap. Adults are $55 and children are $50. The tour leaves from Game Lodge and lasts about 1 1/2 to 2 hours. You can do just the jeep tour or the tour and the chuckwagon.
Unfortunately, the wildlife wasn't out that afternoon and the experience was a little bit of a bust for us. It's a bit like whale watching. There's a chance for extraordinary or totally lack luster results. So if we had to choose just one splurge experience in Custer we would choose…
#7 Enjoy the Hayride & Chuckwagon Cookout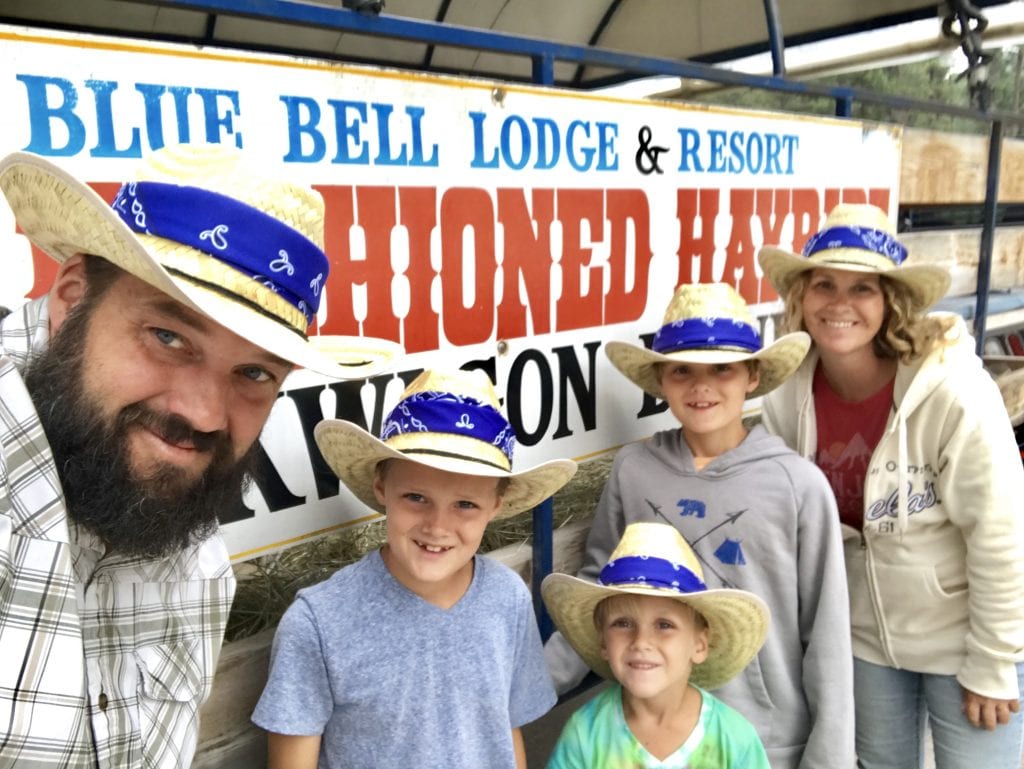 The Hayride & Chuckwagon Cookout departs right from the Blue Bell Lodge, which is great for those staying at the campground. Participants get a corny cowboy hat and bandana, and then enjoy a 45-minute wagon ride hosted by a guitar-playing, sing-a-long leading cowboy. We all loved this so much.
Again, the tickets for this aren't cheap. Adults are $58 and children are $51. However, that includes live music, dancing, and really delicious food. Entree choices are steak or hamburgers, and all the food was truly excellent. We were thrilled that we had splurged on this experience and know we will all remember it for a long, long time.
#8 Go Horseback Riding with Blue Bell Stables
Another perk of staying at the Blue Bell Campground is that you are right next door to the park stables. Every morning we would watch the guides come down the path to clear off any of the lingering bison. The stable offers one or two hour trail rides, half day excursions, or full day excursions. Children five and up can go on the rides as long as they can sit on a horse independently. If you are camping right there, it almost seems like a two-hour trail ride is an absolute must do.
#9 Take a Tour at Wind Cave National Park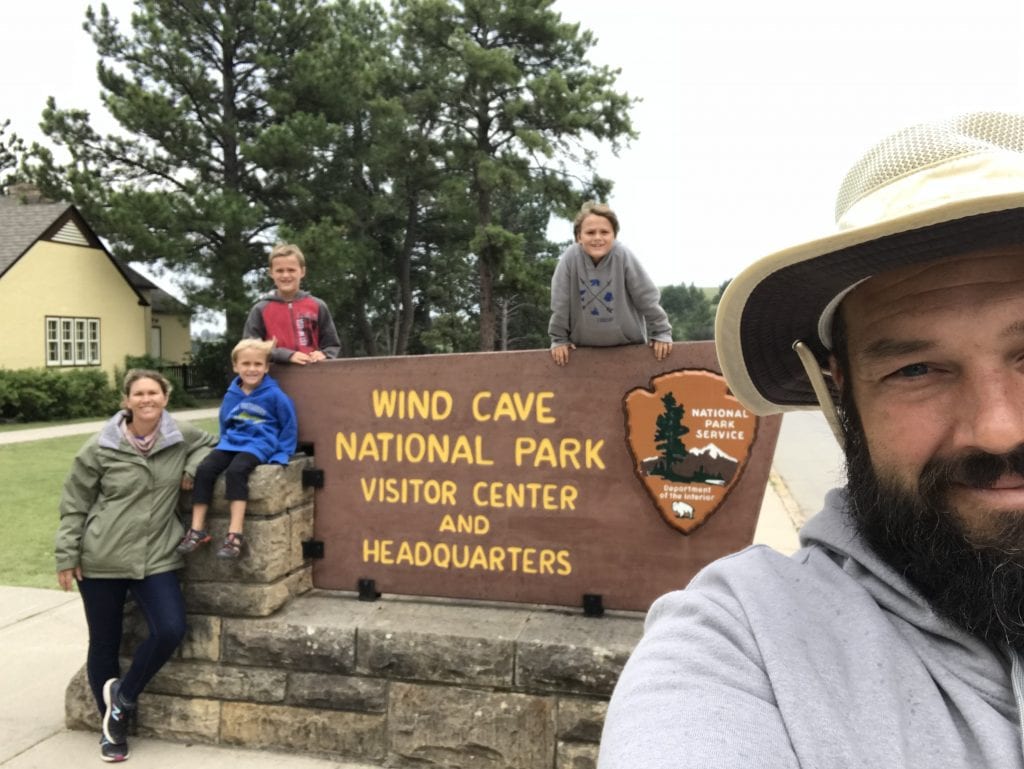 Okay, okay. So #9 and #10 are not actually in Custer State Park. But Wind Cave National Park is about a 25 minute drive from Blue Bell campground, so we are saying it's basically the same thing. All the caves here are only seen by guided ranger tour. And there are NO reservations for any of the tours except for Candlelight and Wild Cave tours. This is first come, first serve. We left the campground at 8:30 am to arrive nice and early and reserve tickets for the Natural Entrance Tour. It was absolutely wonderful and enjoyed by kids and adults alike. You can find descriptions of all the tour options here.
Afterwards, you might consider getting a delicious pizza at Big Time Pizza in Hot Springs (and we are serious pizza snobs!). Plus, check out the Mammoth Site and Museum for a great way to round out the day.
#10 Visit Jewel Cave National Monument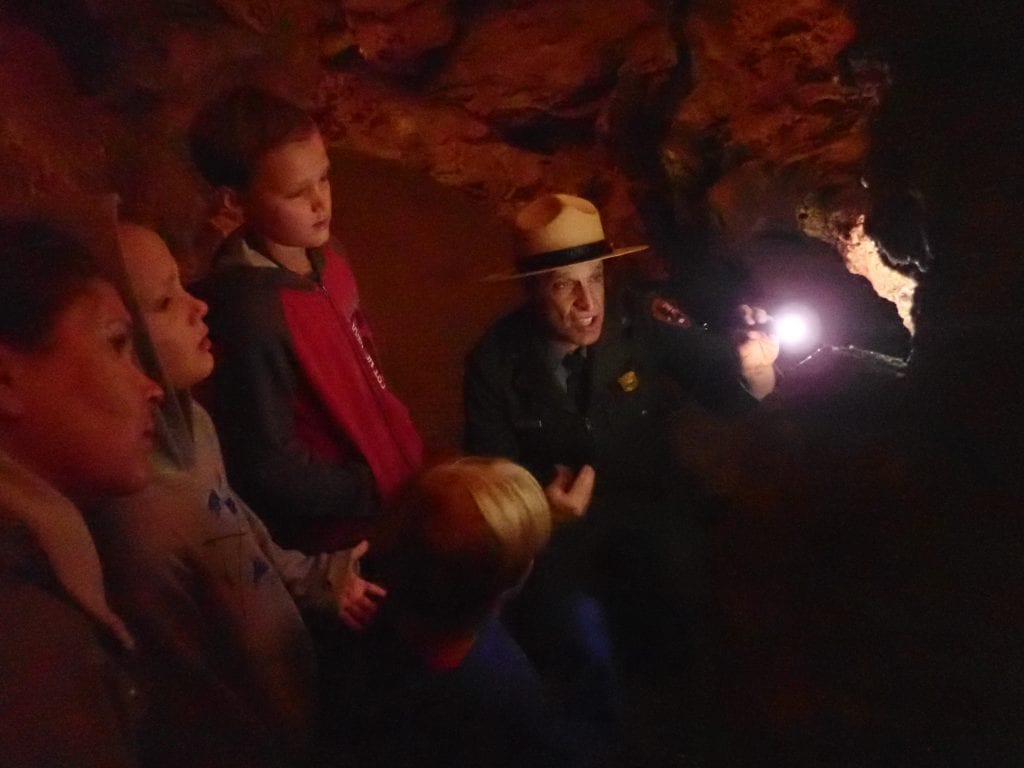 It's pretty amazing that there are two cave sites under 30 minutes from Custer State Park. We highly recommend visiting at least one if your time allows. Jewel Cave National Monument does allow for advanced ticket sales for a limited number of guided tours. You'll want to check out all the details at their website, because there are a lot of rules about reservations.
Bottom line? Custer State Park was an experience that we will treasure as a family for years. As we were writing this post, one of our sons looked over and saw a picture of the Chuckwagon Hayride. He immediately started talking about the food and the songs and how much he wants to 'go back to that place again and again.'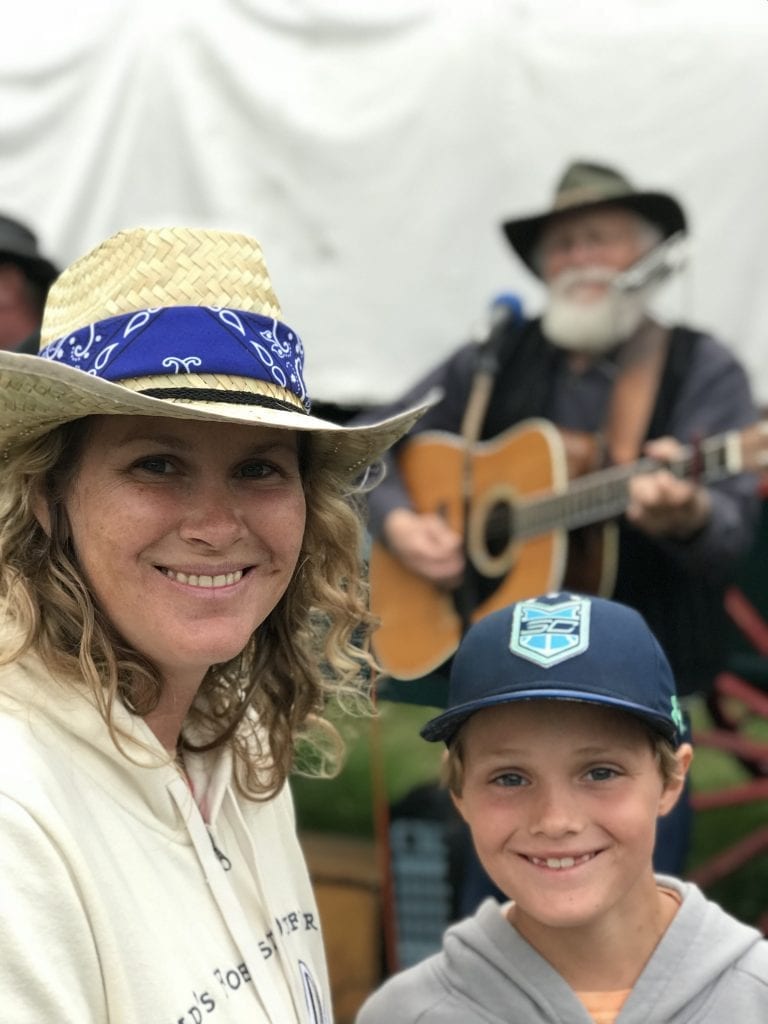 Us too, bud. Us, too.
See you at the campground,
Stephanie + Jeremy
Podcast: Play in new window | Download