We toured hundreds of towable and motorized units in 2019. And we've got some breaking news for you: it was a big year for RVs. So what is on the horizon? Great question. Here are our favorite RV trends for 2020.
Every September we get so excited when the new crop of RVs rolls out during events like the Hershey RV Show and Open House in Elkhart, Indiana. There's always updated floor plans, fresh interior designs, and brand new technology. But this year feels extra special. Everywhere we look there are examples of manufacturers reimagining the RV experience to suit the variety of people embracing this lifestyle. The most exciting thing about 2020 RVs is that nothing feels vanilla, and nothing looks cookie cutter. More than ever, it feels like there is an RV out there that's perfect for every single adventurer. We certainly found the perfect RV for our family in 2019!
Besides the wide range of sizes and styles, what RV trends are we most excited to see? Here are five things to look for when shopping for a rig in 2020.
To see Stephanie tour many of the rigs featured in this blog post watch below!!
We are LIVE from the Thor display at Open House!!!! Tune in to see the some of the most exciting RVs for 2020?

Posted by The RV Atlas on Monday, September 23, 2019
Tech Forward Features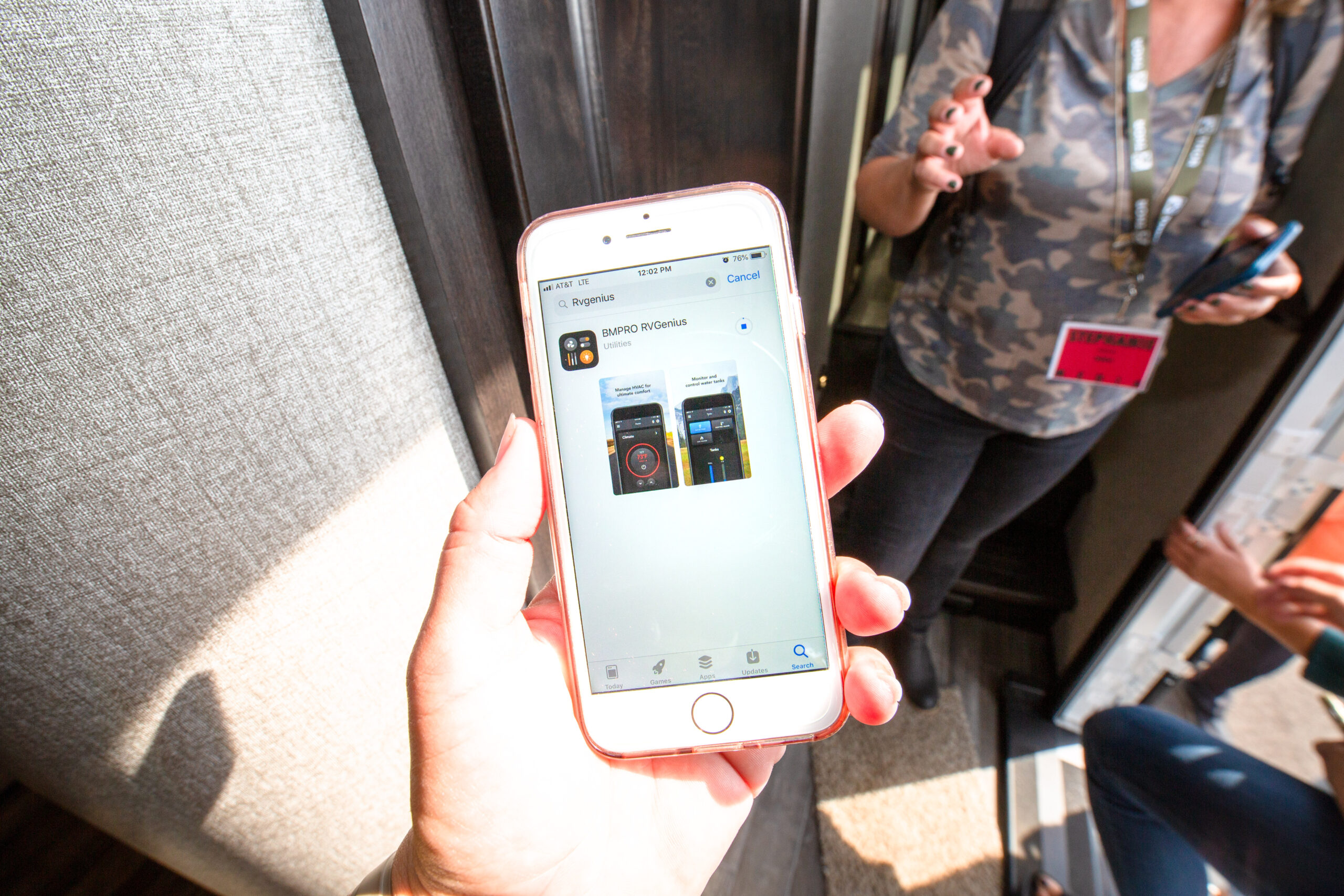 RVs have been getting smarter every year, but 2020 RVs have more tech features than ever before. Many models now offer shoppers the ability to control RV systems straight from a smartphone or tablet. Simply download an app and you can dim the lights, extend the slides and awning, and check your tank levels while never leaving the recliner. RVers will appreciate being able to check on the interior temperature of the rig, even when they are away from the campground. 
Pet Friendly Rigs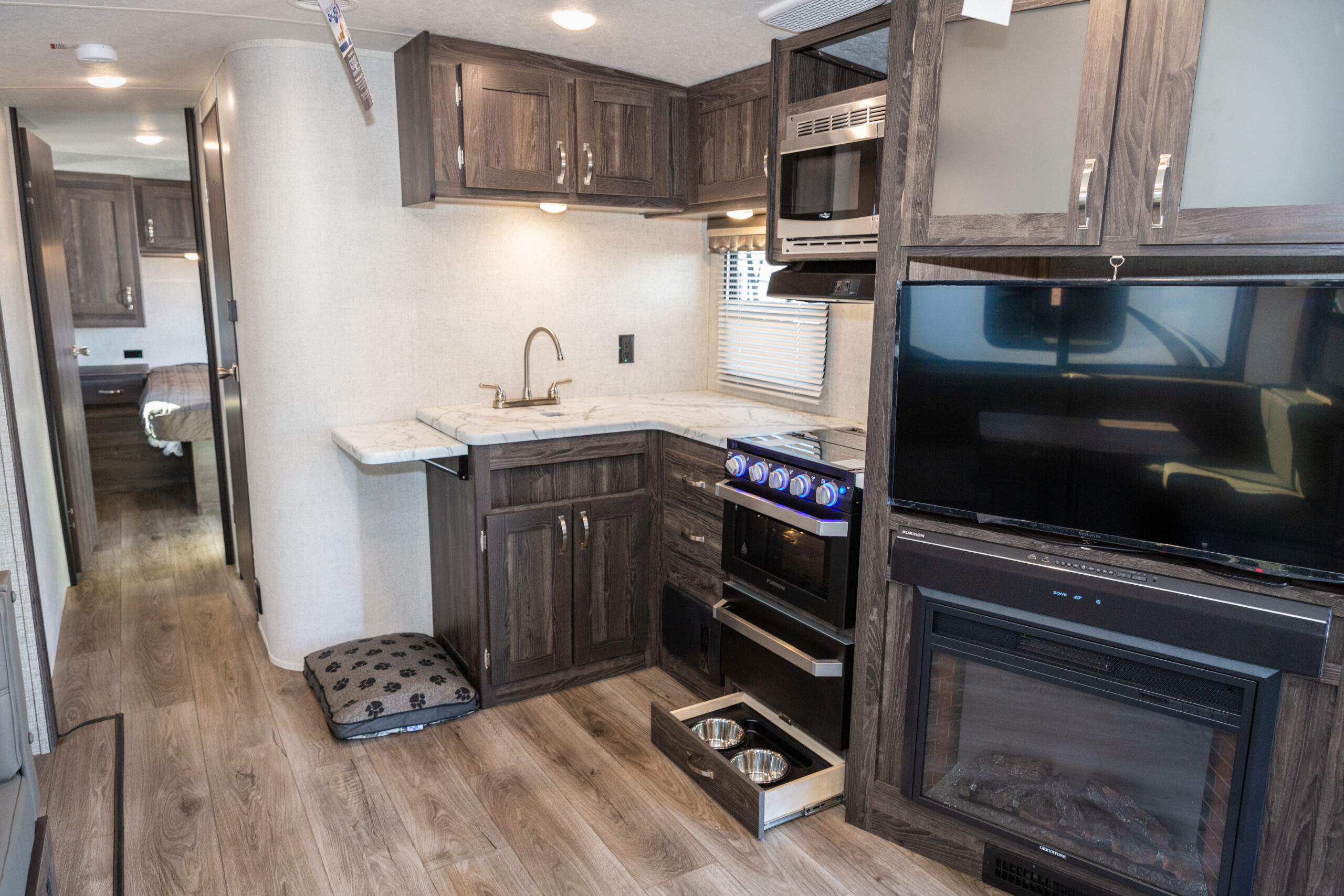 More than half of all RVers travel with their furry family members, and manufacturers are taking note. We toured 2020 RVs with leash latches on the exterior, and hidden dog bowl drawers that can be extended during feeding times and tucked away for the rest of the day. Some RV models came with dedicated doggie bed and kennel space. One manufacturer has removed all carpeting from their pet-friendly rigs and also moved heating vents from the floor to the walls. Fido will be more than happy to Go RVing with all these creature comforts.
Off-Grid Capabilities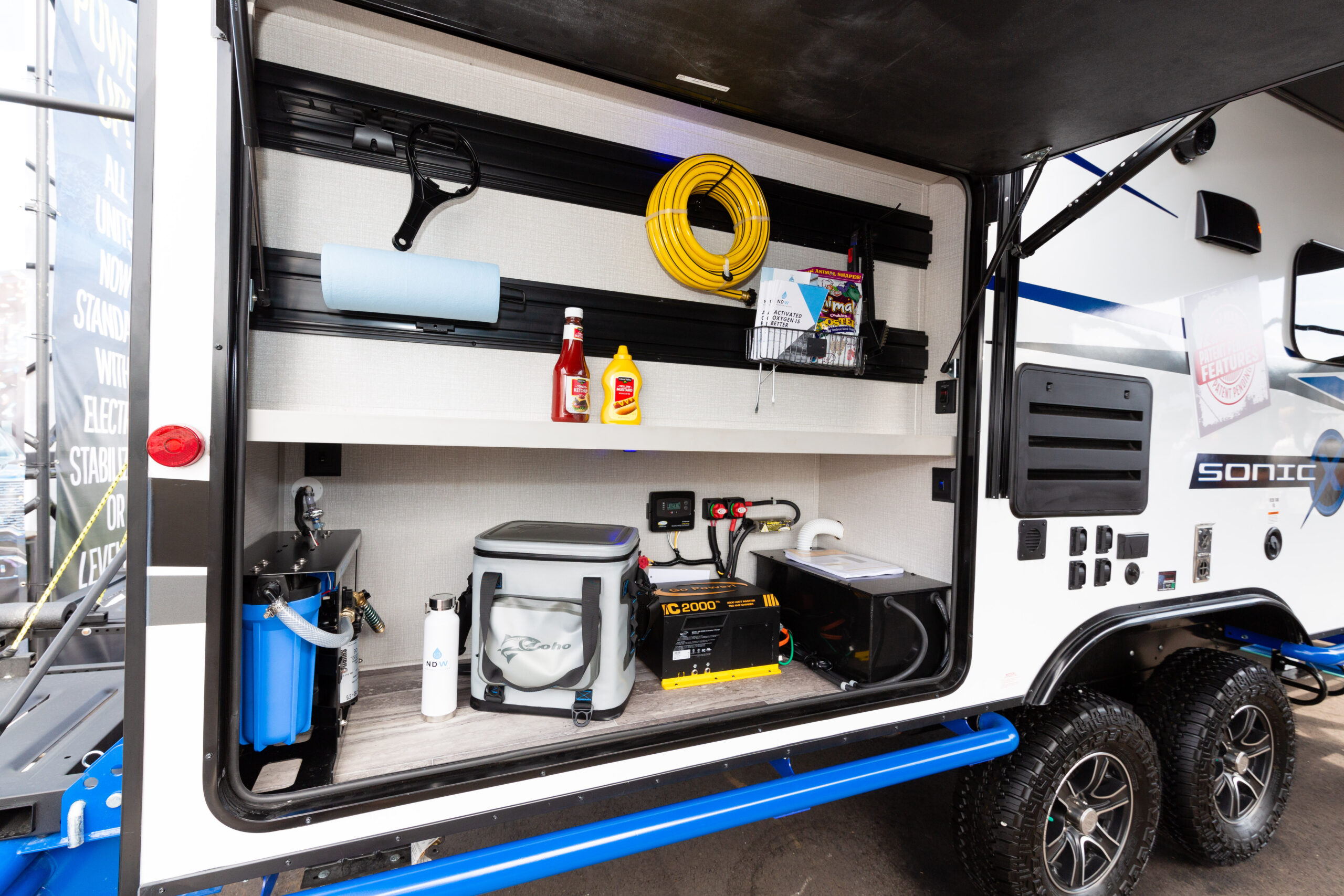 This might be the most exciting RV trend for us. More and more manufacturers are offering solar options that can be added at the factory, making off grid camping more comfortable than ever before. We are seeing off road tires, raised axles, and larger holding tank capacity. One new model at the Open House show even has a water filtration system that can filter pond water! With these kind of amenities, you are ready to roam wherever your sense of adventure leads.
Big and Mighty Machines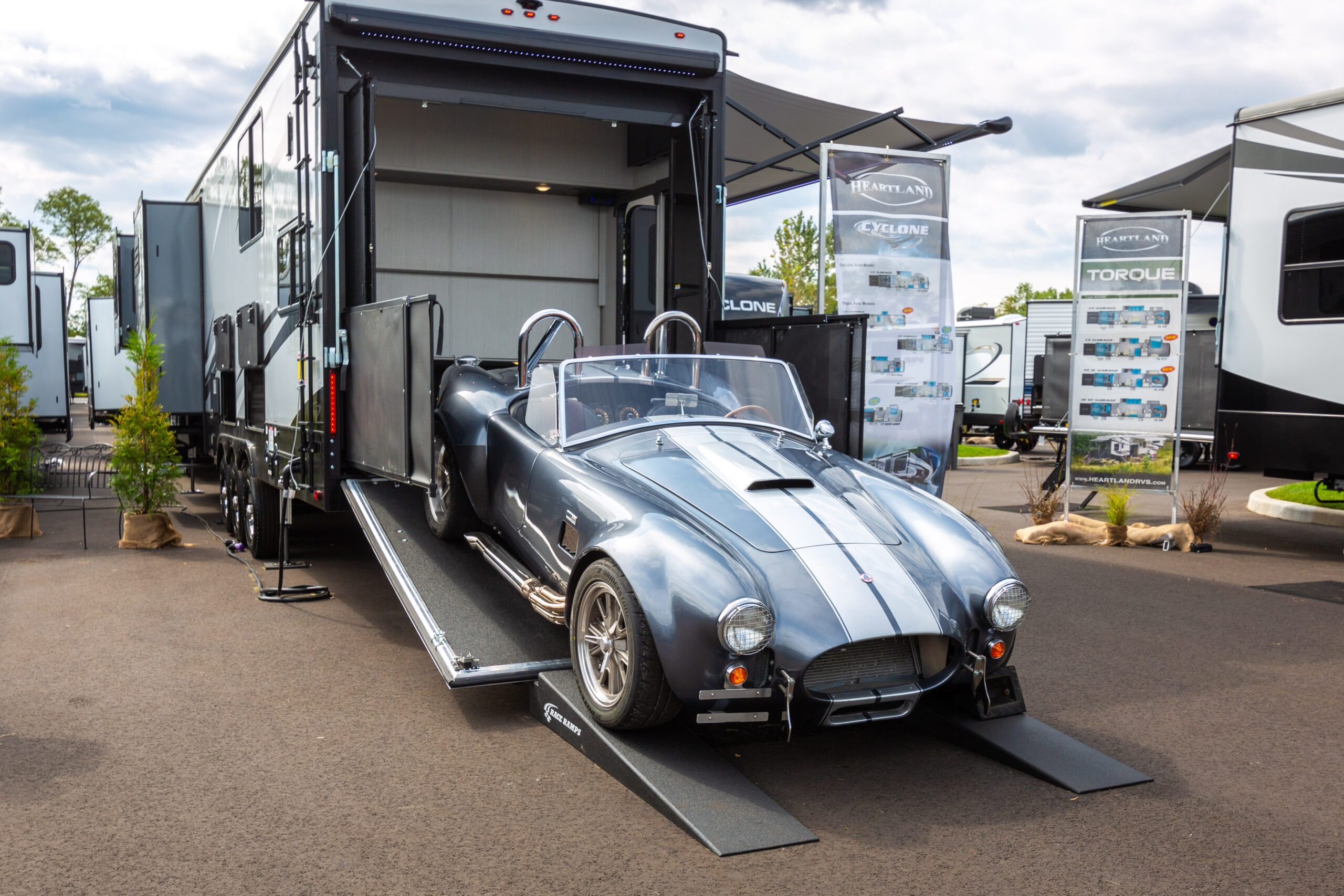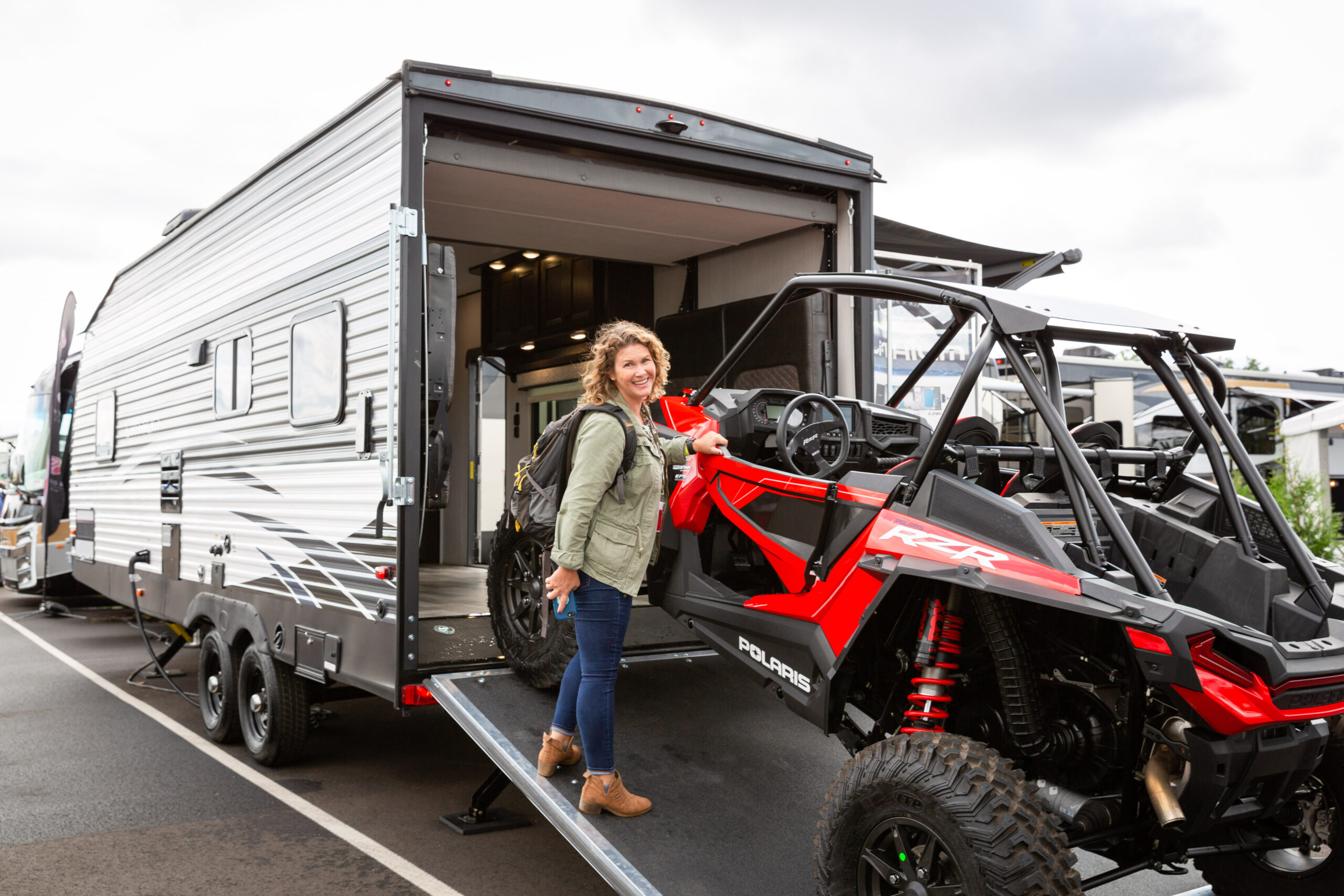 One of the best parts of RVing is being able to take all your favorite toys along on the journey. Toy Haulers have become more and more popular over the years, and they are making them bigger than ever. Need room for your two motorcycles, ATVs, or classic car? No problem…there's a garage that will fit just about anything in the 2020 RV lineup. In addition, manufacturers have designed toy hauler living space to be even more residential and comfortable. The man cave toy haulers are pretty much a thing of the past.
Small and Nimble Getaways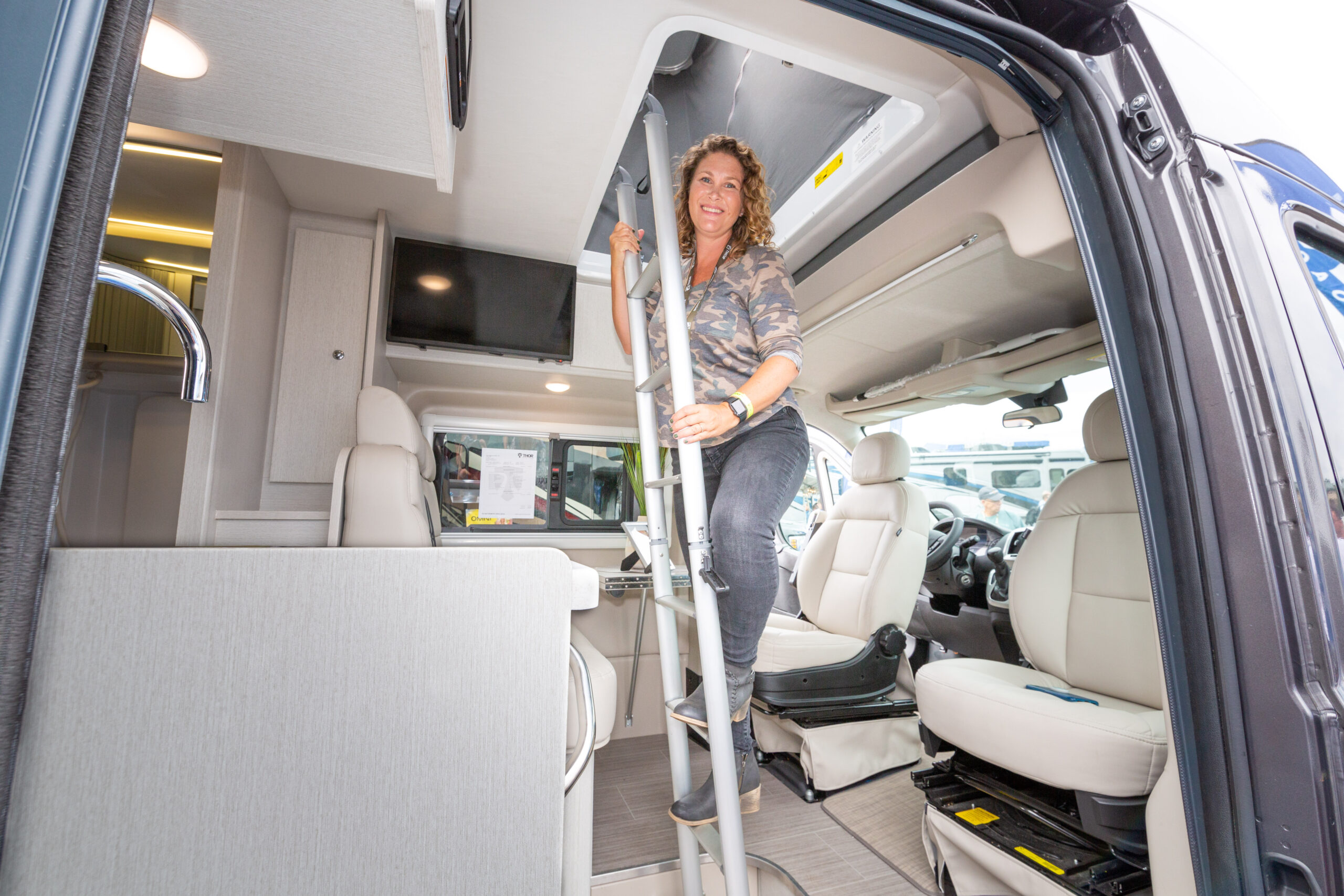 While there are more large RV options than ever before, the same is true of tiny trailers and motorhomes. Manufacturers have paid attention to folks who are looking to enjoy the RV lifestyle while staying light on their feet. Type B motorhomes are more luxurious than ever, offering amazing solar power options, tankless water heaters, and WiFi boosters all in a very tiny package. Our favorite features that are showing up more and more in this tiny trailer category are Murphy Beds, pop tops for additional sleeping space and airflow, and twin bed floorplans. 
2020 is certainly an exciting year to be an RV shopper. To see some specific examples of these RV trends, make sure to check out the Facebook Live we recorded for Go RVing (see below) at the Open House in Elkhart, Indiana. You can also locate an RV show near you to see 2020 models up close and personal. 
We're LIVE with The RV Atlas at Open House! Tune in as they give us an inside look at the RV show and highlight the newest trends. Be sure to say hi ? and leave any questions in the comments!

Posted by Go RVing on Tuesday, September 24, 2019
See you at the campground!
Podcast: Play in new window | Download