The Brattleboro North KOA has been an RV Atlas favorite for over a decade. We made our first visit back in our pop up camper days. Then we returned with friends a few years later and had a blast enjoying southern Vermont. We really love this cute little campground, and everything that this awesome section of the Green Mountain State has to offer its visitors. Brattleboro and its environs are packed with options for great hiking, kayaking, and swimming. We also love the quirky "shop local" vibe in downtown Brattleboro, and the local farm to table food scene is also excellent.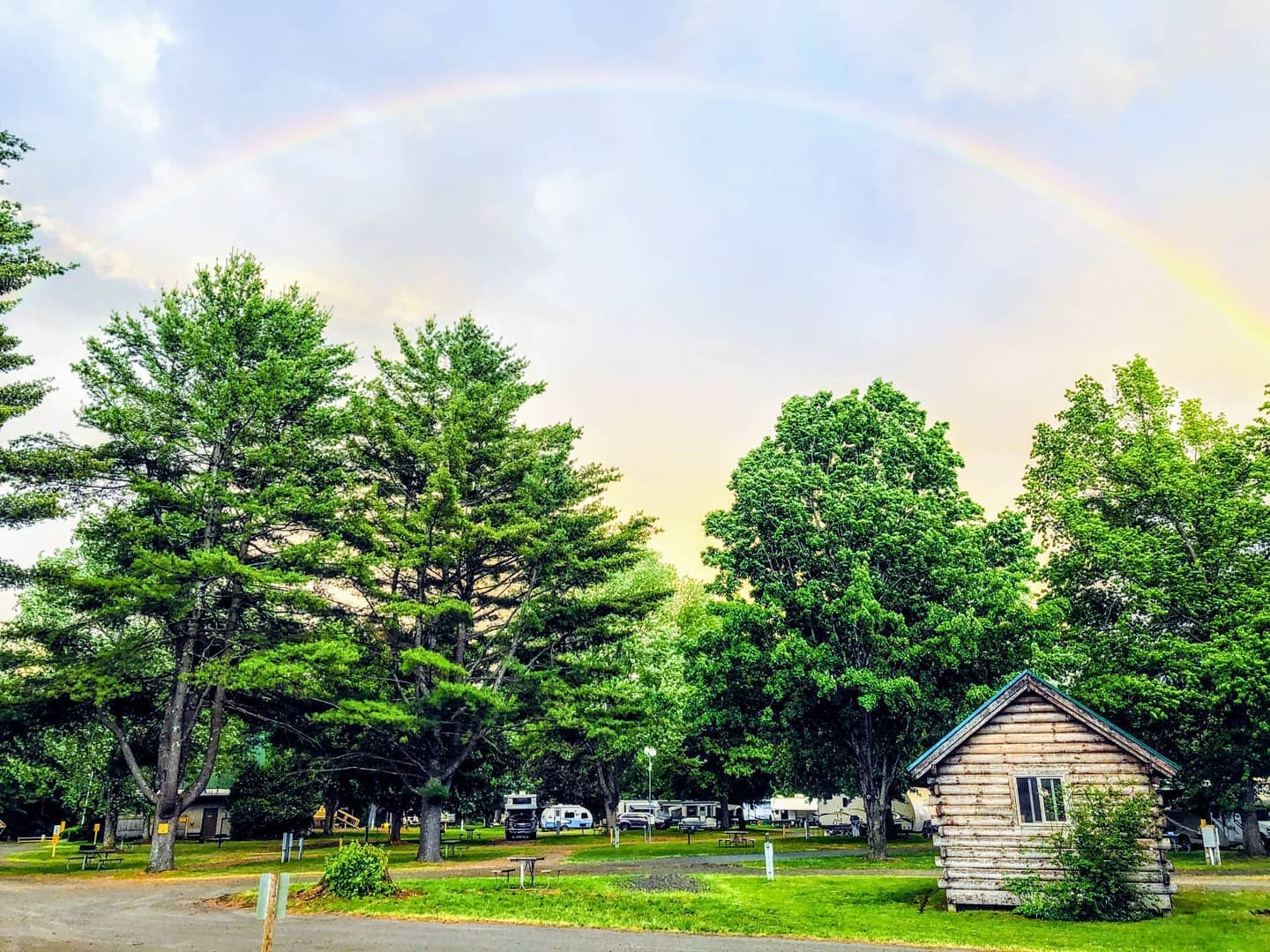 Jeremy recently returned to the Brattleboro North KOA to film an episode of his new Go RVing show, Let's Go Camping With Go RVing. The show highlights 8 different types of camping experiences. One of the episodes gives tips for visting KOA campgrounds.  Once he decided to feature a KOA in one of the episodes he knew that he would ask to film on site at the Brattleboro North KOA. Why pick this cute little campground in southern Vermont out of all the KOA's within driving distance in the Northeast? Because Jeremy LOVED it here last time he visited, and because he wanted to meet the dynamic new owners that took over the place in 2019.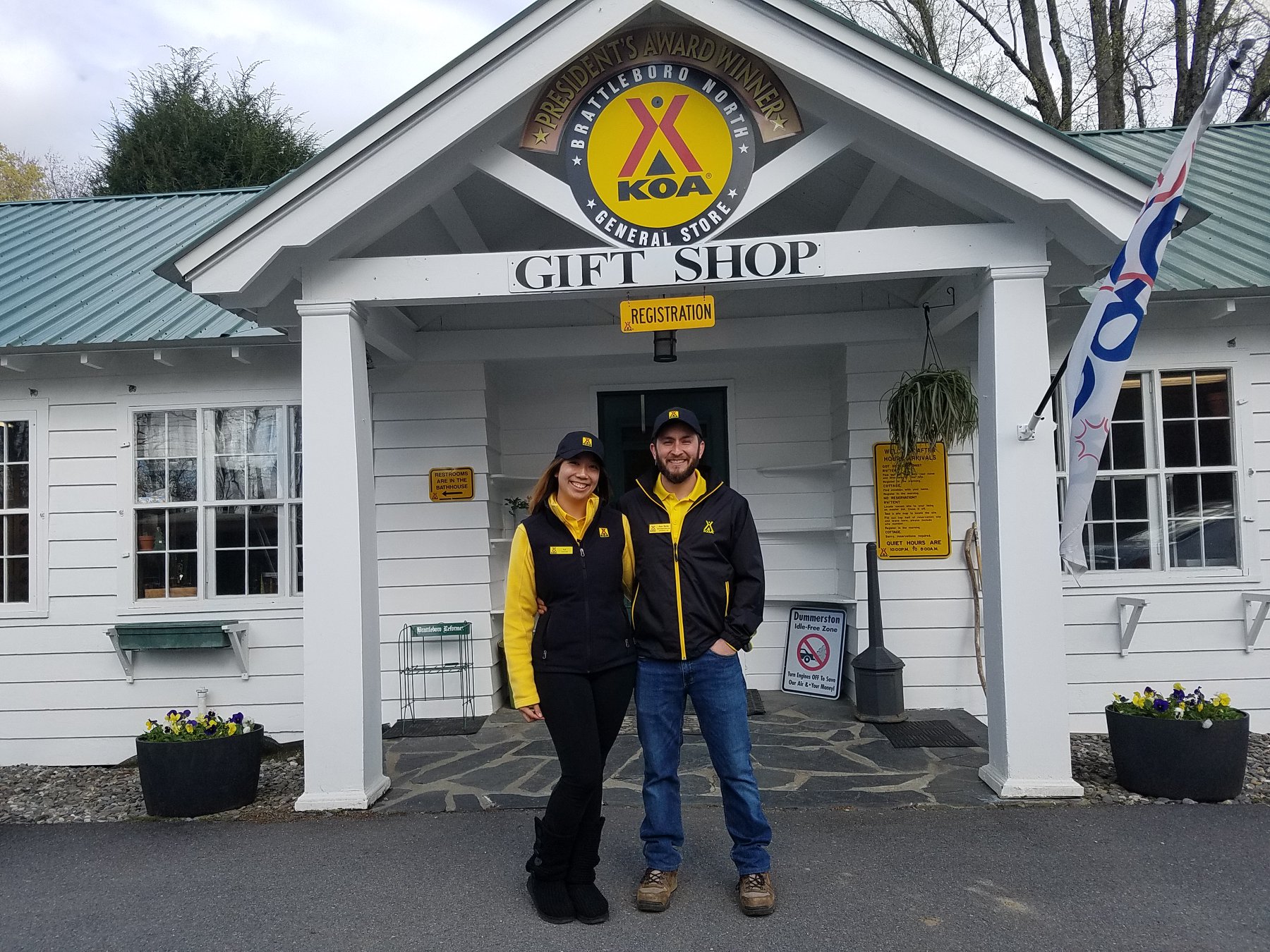 Kat and Alan Berta are the amazing young couple that purchased the Brattleboro North KOA back in 2019. As crazy as it sounds, they bought their first campground before buying their first home. Kat was still in her twenties at the time. Little did they know that a global pandemic was looming in the near future. The arrival of Covid-19 would initially close their campground down in the spring of 2020, and then lead to a nationwide camping boom and the best two years in their campground's history.
To us here at The RV Atlas, Kat and Alan represent the future of the campground industry. They are young, ambitious, and tech and marketing savvy. For example, their instagram account is fun and polished, and their campground wifi is also lightening fast! These are things that many older campground owners still struggle with quite a bit.  Kat and Alan are also passionate campers themselves. They have also owned RVs. At the moment, they are shopping for their next rig so that they can travel the country in the winter months, when their adorable campground is closed for the winter. Kat and Alan were even recently featured in Entrepreneur Magazine. You can read that interview here.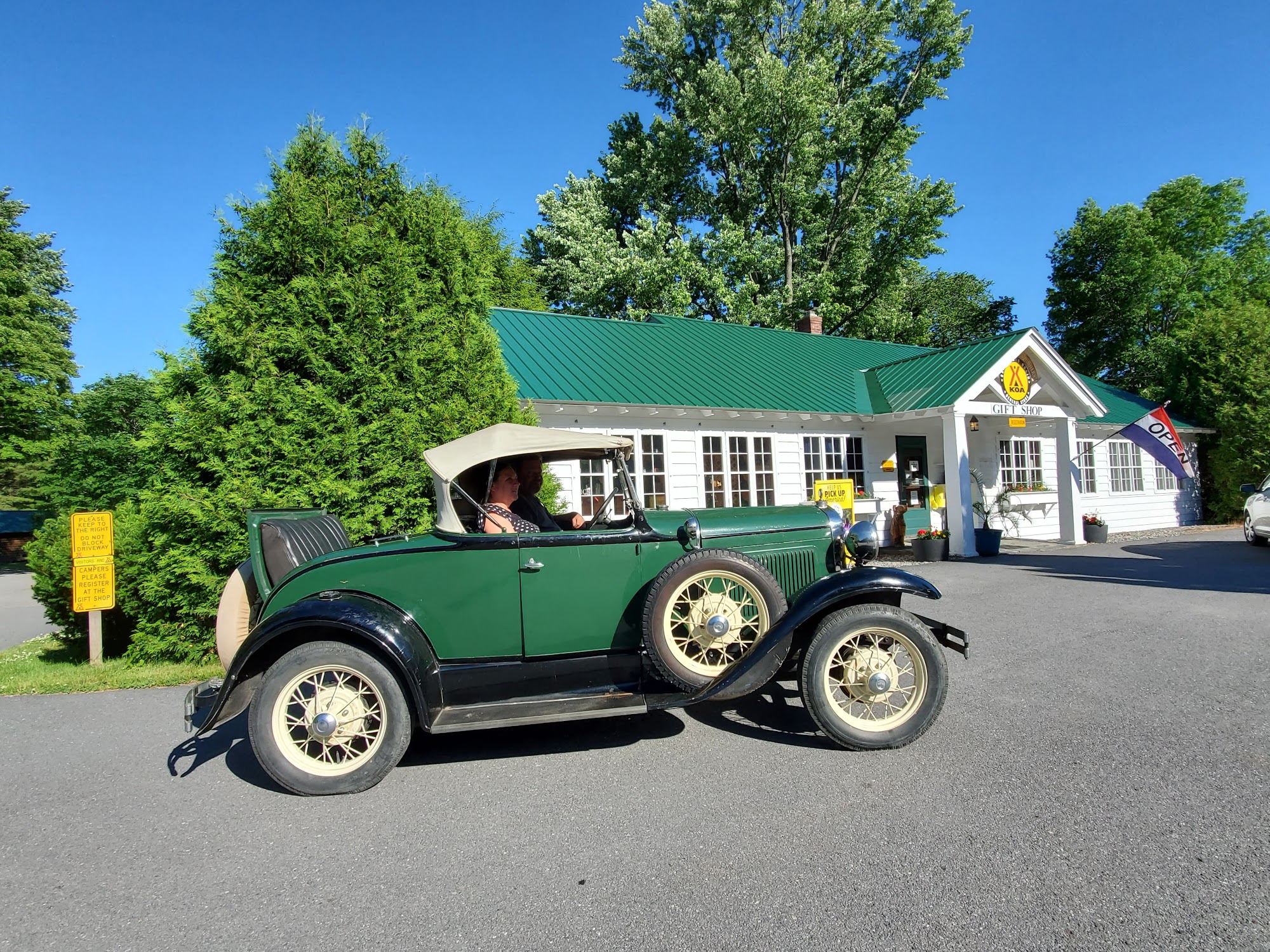 We have reviewed hundreds of campgrounds on The RV Atlas and on our Campground of the Week podcast. But for the latest episode of the RV Atlas Jeremy decided to interview Kat and let her talk about her own campground and the wild ride they have been on over the past three years. Kat is an absolute blast to talk camping with, and she also has a deep knowledge of the Brattleboro region. At the end of the interview she shares great recommendations for things to do and places to eat. So make sure to stay tuned until the very end!
To listen to Jeremy interview Kat about the Brattleboro North KOA, click on the media player above. Or subscribe to The RV Atlas wherever you get your shows!
Jeremy's return visit to the Brattleboro North KOA to film for Go RVing was an absolute blast! It was awesome to see all of the improvements that Kat and Alan have made to the campground. His visit was short, but he really enjoyed getting to meet Kat and Alan in person and learn more about their ownership journey.
And the campground is even more charming than it was when he first visited all of those years ago. They have added new sites, and improved on existing sites as well. Jeremy also thinks that they have one of the most adorable camp stores in the country. They sell great branded merchandise there, alongside of locally crafted gifts and foods.
They also sell Maple Creemees there. And they are absolutely amazing. Jeremy had two of them during his brief stay!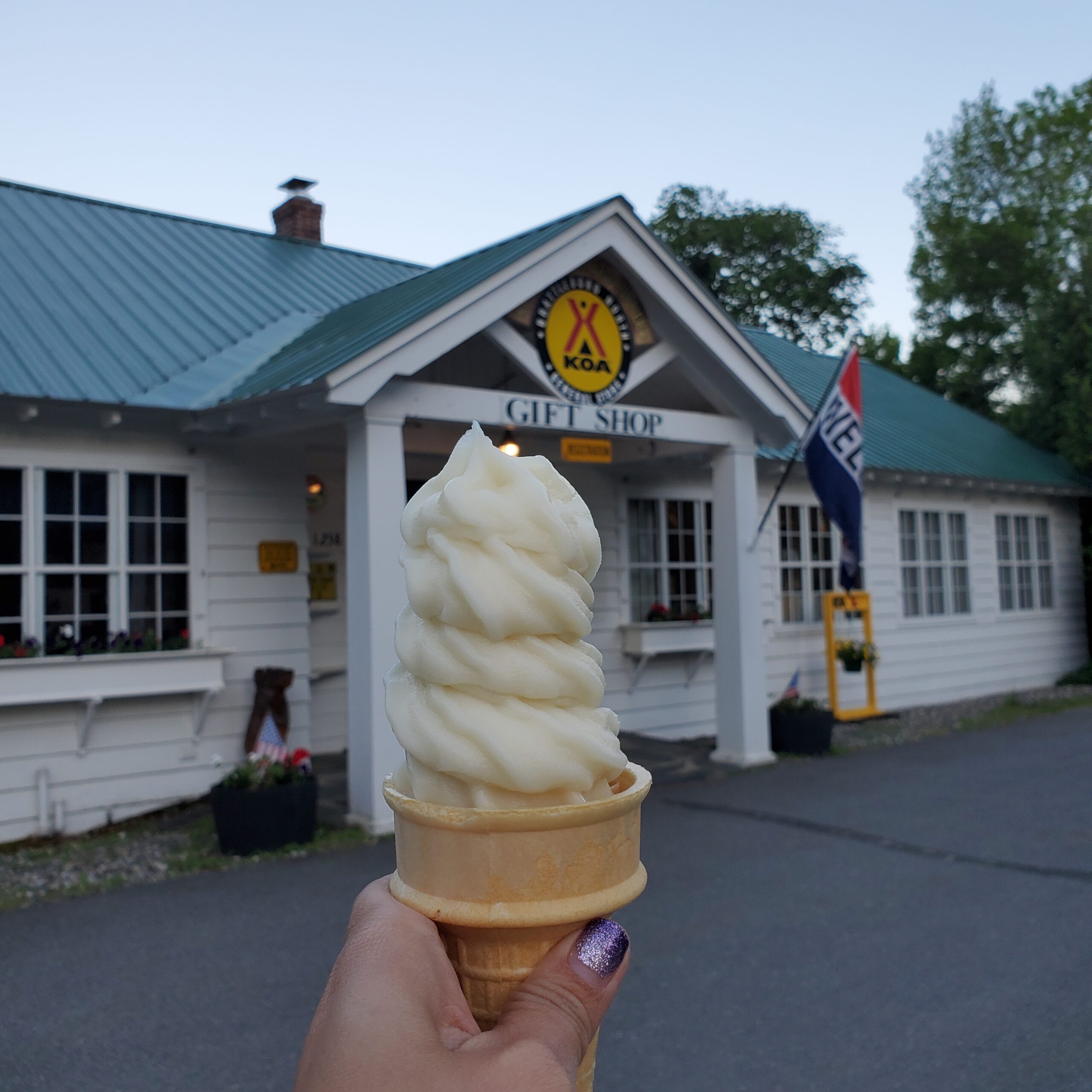 Though the Brattleboro North KOA is small, it is an absolute delight. We actually think that a huge part of its charm is its small and accessible size, If you find yourself RVing through New England, make sure you stop by for a few nights. They can accommodate all sizes of RV's and we know that they would be thrilled to see you! They also have cozy cabin rentals and a vintage RV rental! Tell them Jeremy and Stephanie sent you, and ask Kat and Alan for recommendations for things to do and see in the area. They are local experts!
Podcast: Play in new window | Download