On this week's episode of Campground of the Week, RVFTA's Jeremy and Stephanie Puglisi give a complete review of the Brattleboro North KOA in East Dummerston, Vermont. The Brattleboro North KOA is branded as a Journey, but we think you should stay here for more than just one night. The charming, family-run campground is the perfect basecamp for exploring the Brattleboro area, and its amazing array of outdoor activities and artisan foods.
This is a small campground and the sites vary greatly, so make sure you listen to the episode and consult this campground map before you book!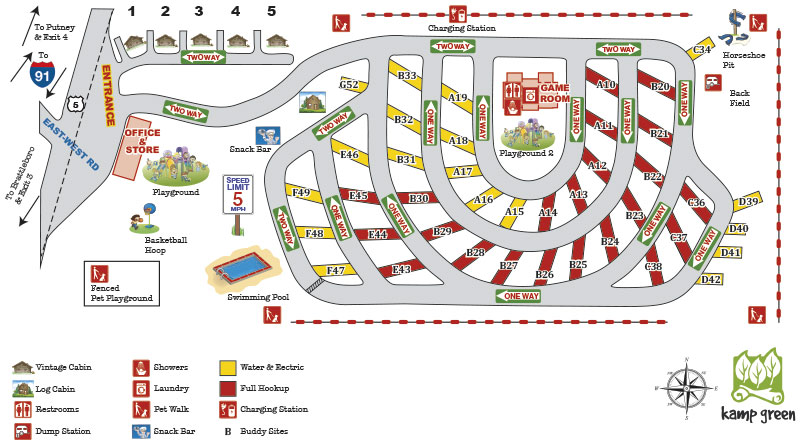 Located just 25 north of the Massachusetts/Vermont state line, this is a great stopping point if you are traveling up Route 91 towards the northern points of New England. Brattleboro is a great city to explore and we talk about the following restaurants and shops:
Mocha Joes
Vermont Artisans
Back Room Audio
Hermit Thrush Brewery
Latchis Theater
Brattleboro Books
Sam's Outdoor Outfitters
You can find more information about all of these locations, and others in downtown Brattleboro, by visiting Brattleboro.com, a very user-friendly website with lots of suggestions for area shopping.
We also talk about the following area attractions:
And, of course, our favorite Road Food joints:
Podcast: Play in new window | Download