This guest post about travel themed decor was written by our friend Gretchen Holcombe from Boxy Colonial, and Boxy Colonial on the Road. To listen to Gretchen and Jeremy discuss this topic click on the media player above, or subscribe to The RV Atlas wherever you get your podcasts! Gretchen has been on the podcast many times over the years, check out some of her other great episodes here and here.
Winter can be a tough time for RVers. Memories of summer travel start to fade while long months too cold for camping stretch out before us. But our homes are more than just places to sleep in between trips; at their best they're a reflection of who we are and the things we value. We've always loved to travel, but when we started RVing five years ago, we found the reminders of the places we've been creeping into our home decor more and more, and we love it that way.  Here are six ideas for filling your home with all the things you love about your travels to keep those memories close even when the next trip seems way too far away.
Use Souvenirs in Holiday Decorating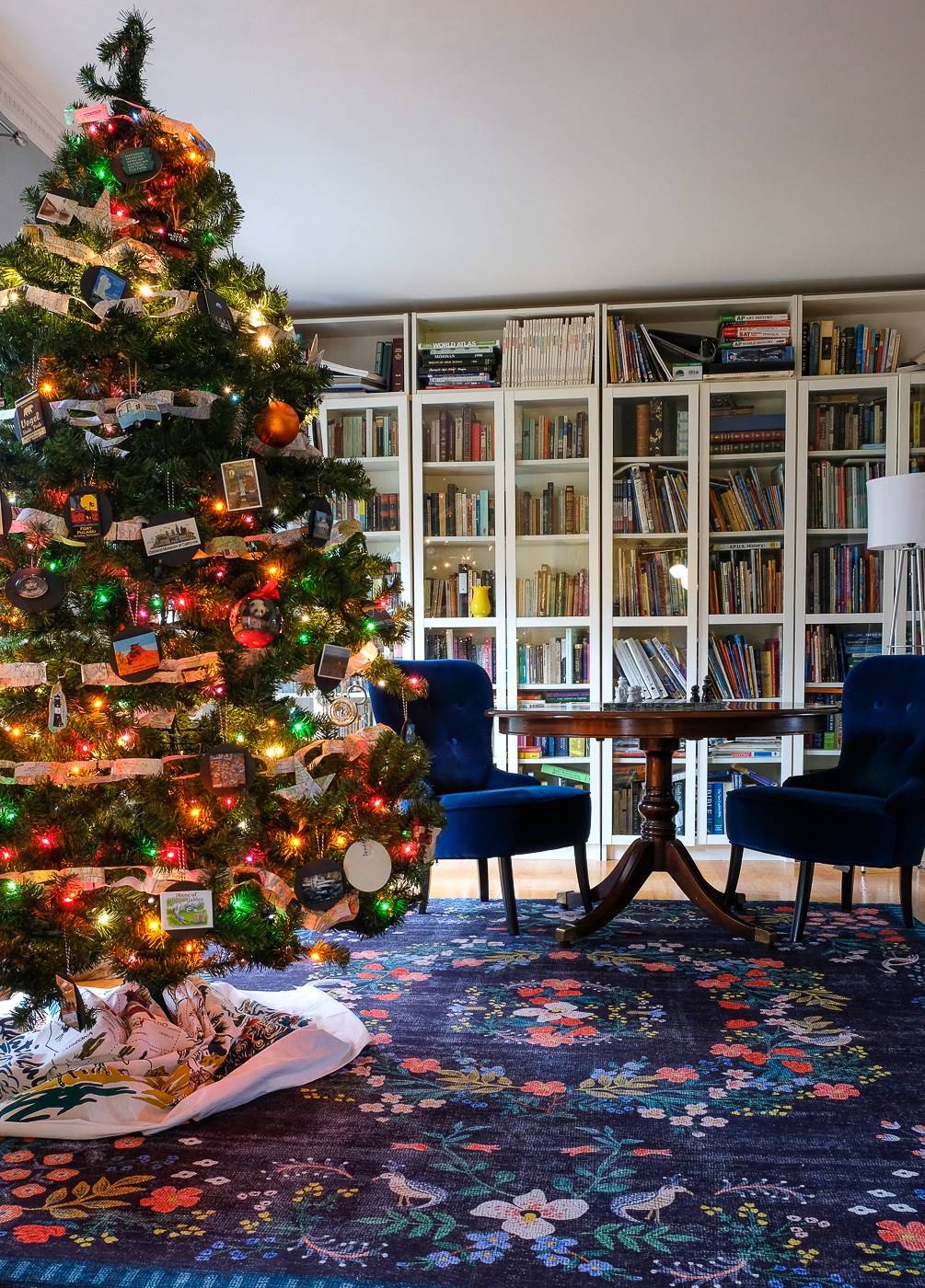 Lots of people enjoy picking up Christmas ornaments from gift shops as they travel; bringing them out come December is a great way to remember all the places you've been over the years. Or you can get crafty for a low cost alternative to store bought ornaments. How about salt dough ornaments in the shapes of all the states you've visited? Make a garland or origami ornaments from old maps. When our souvenir magnet collection started to get out of hand, I bought some heavy duty magnetic tape and some wooden craft circles and turned them into temporary ornaments. Now we put two trees up every year, and one of them is entirely travel themed.
Think Beyond the Obvious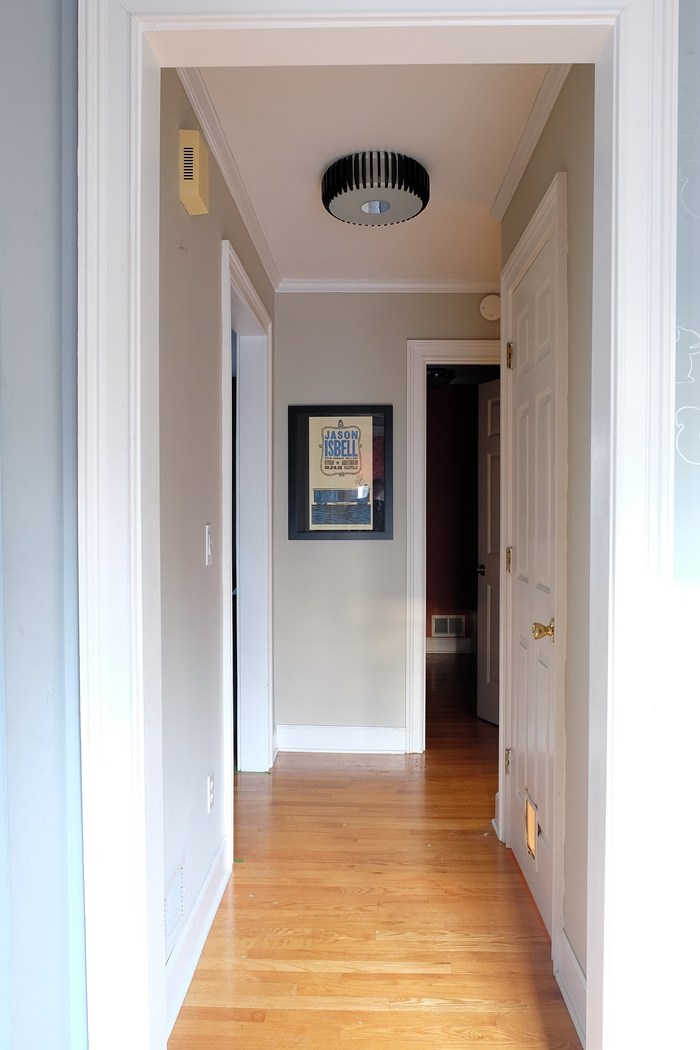 There's more to souvenir shopping than magnets and t-shirts, and there's more to travel themed decor than a photo on the wall of your family in front of the Grand Canyon. Look for things that truly capture what you love about a place. While you're traveling, find shops that sell things made by local artists or artisans; a lovely piece of pottery or wood carving from a local craftsman will always remind you of the place you bought it even if it doesn't have the name or image of that place on it.

When we went to Nashville for my husband's 40th birthday, we came home with a commemorative poster that local printer, Hatch Show Print, made for the Jason Isbell concert we went to. If you're going to a performance or seeing a limited time exhibit on your travels, a commemorative print could make a great souvenir that few other people will have.

It's Okay to Wait Until You Get Home to Shop
Browsing a gift shop in a national park can be a great experience, and for many people souvenir shopping is an important part of a trip. But trying to make decisions about what to bring home while kids tug on your sleeve and you're running late for a ranger talk can also be stressful and overwhelming. Fortunately, we live in world where you can find just about anything on the internet and have it at your house in a matter of days. A little time and distance from your trip can also help clarify which parts were the most meaningful to you and which memories you want to represent in your home. As a bonus, the online shopping itself can help you relive your trip and find travel themed decor that fits perfectly into your home.

Don't Forget Vintage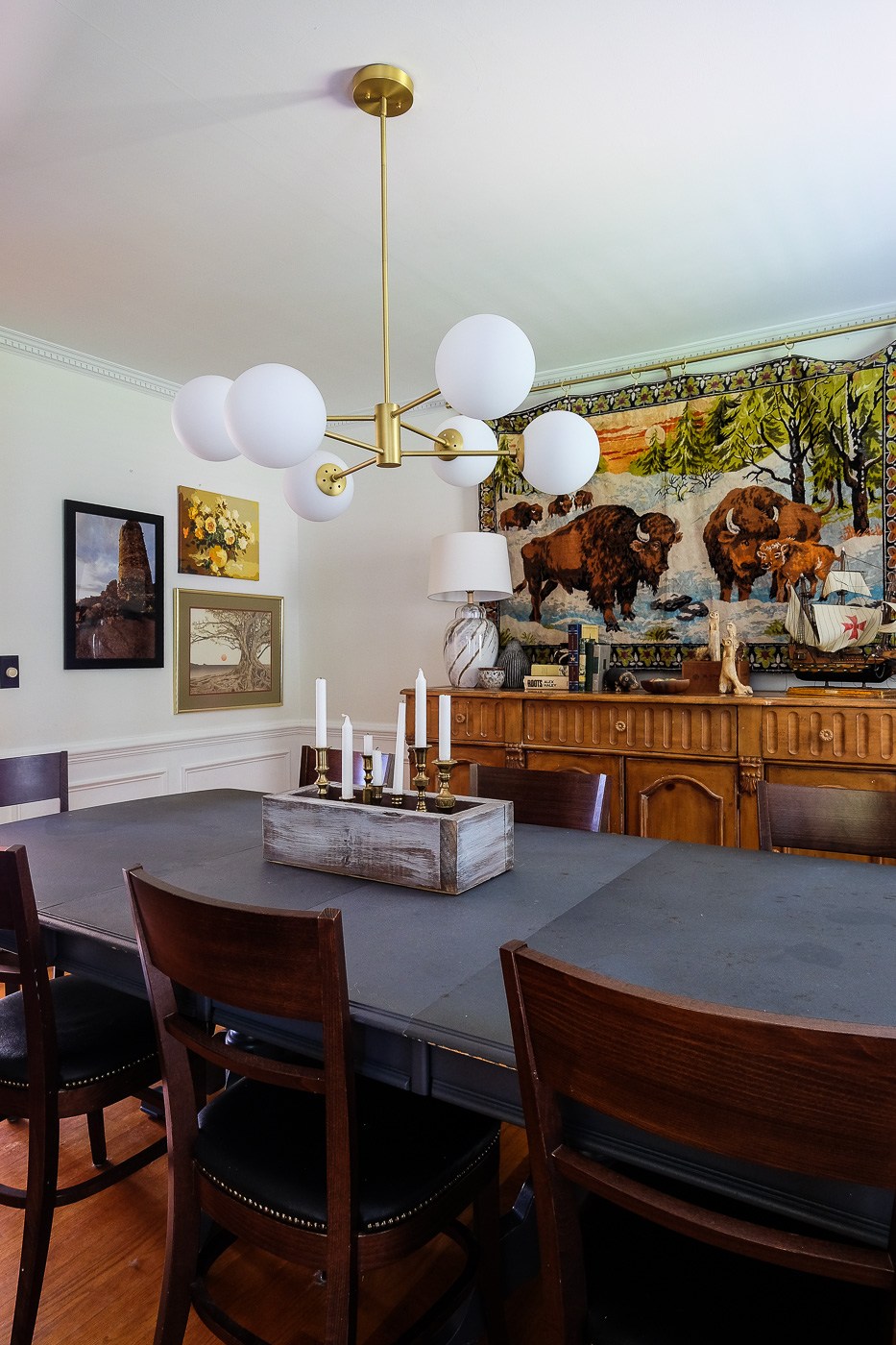 If vintage finds fit in with your travel themed decor aesthetic, you can turn to eBay or Etsy or even local thrift shops and antique malls for some wonderful, low cost souvenirs. Souvenir plates, for example, are very easy to find from any state or major city or tourist attraction you've visited. We have a cheerful collection of these on the wall of our sunroom. Reproductions of old travel posters are very popular lately and are usually reasonably priced or are available for free online to print out yourself. I've printed out some wonderful vintage national park maps from the David Ramsey Map Collection (https://www.davidrumsey.com). Our thrifted vintage bison tapestry reminds us of our trip out west to the Badlands and Yellowstone even though we didn't actually buy it in a park.

Kids' Rooms are a Great Place To Go a Little Over the Top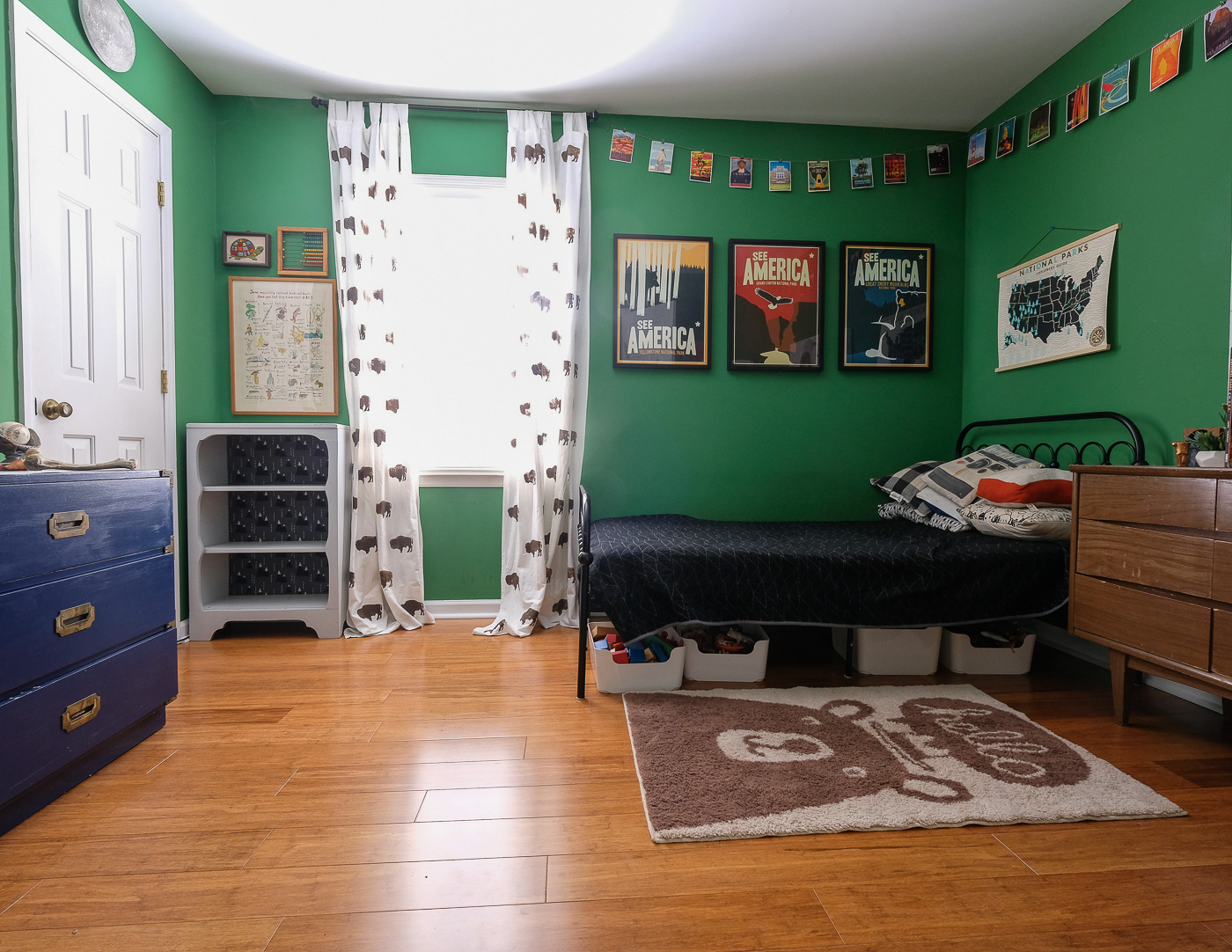 Most of these tips are about tucking little reminders of your travels here and there throughout your home: a tasteful figurine on the bookshelf or a vintage poster in a grouping of artwork above your sofa. But if you happen to have a kid who shares your affinity for travel-related decor (or is too young to protest), it's a perfect opportunity to unleash all of your inner sense of whimsy. When we were decorating a "big kid" room for my youngest, we did a full national parks theme, complete with prints from Creative Action Network's See America project, an NPS arrowhead logo-shaped chalkboard, bison-stamped curtains (we have a lot of bison around here), and a bookshelf lined in fabric with a cool mountain print.              

Use Your Travel Photos Creatively But Sparingly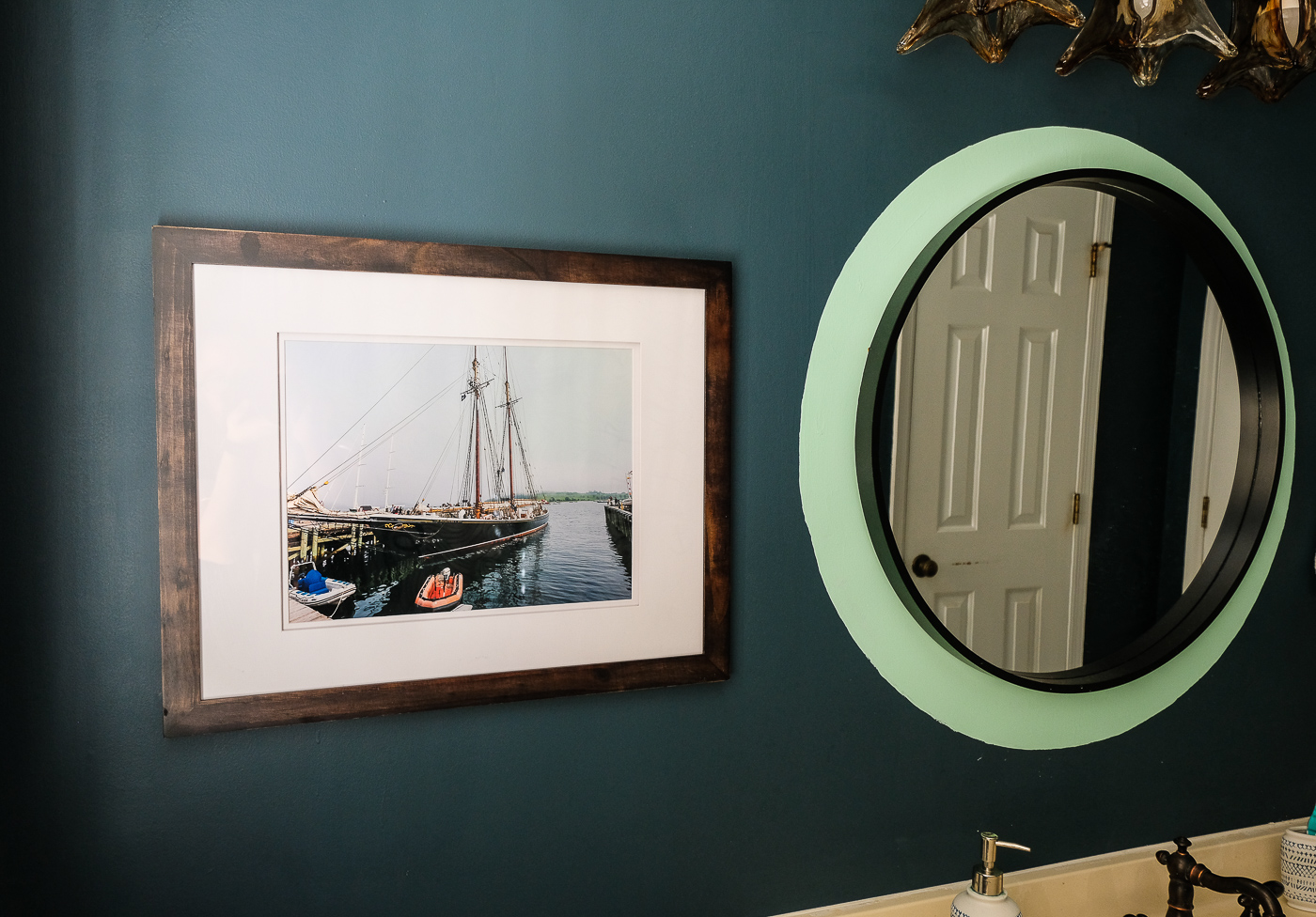 We're all familiar with the usual ways of displaying photos: family portraits marching down a hallway or up a staircase. But your personal photos of the places you've been can also play a role in your decorating. Even if you don't consider yourself a great photographer, a simple snapshot of somewhere you love can look great with a little editing—make it black and white and suddenly it's artsy! And make sure to pay for quality printing. Most of my travel photography stays on my blog or in photo books we have printed, but I also add some to my walls here and there. One of my Grand Canyon photos is part of a grouping of art in our dining room. Photos of my youngest son at various national parks sites are in a gallery wall in his national parks room. Our upstairs bathroom has a lot of nautical touches, so I hung up a print of a favorite photo of the Bluenose II in Nova Scotia.

Thanks to Gretchen for walking us through some of her best tips for integrating travel themed decor into our homes!  Hopefully she inspired you to shop for souvenirs wisely during your next RV trip!
Podcast: Play in new window | Download