Winterization is not always a fun topic for RV owners–because it can mean that camping season is coming to an end. But learning the ins and outs of winterizing your rig is very important. Here at the RV Atlas we think it is essential for each RV owner to learn how to winterize their rigs and have the right winterization gear to get the job done correctly. Why do we think that RV owners should be able to winterize their own rigs? Because cold weather can sneak up on us and getting an appointment for winterization at your RV dealer can sometimes be a bit harder than you think. 
During our first three years of RV ownership we had our dealer winterize our rig. But during that third year it got cold faster than we anticipated and we ended up running our RV's heat for several nights before the appointment date at our dealer. We did this to protect our rig from the cold weather.  At that point we decided that it was time to learn how to winterize our rig so that we could take care of it ourselves anytime the weather got unexpectedly cold.
During those next few years when we started winterizing our own rig we quickly discovered that Camco made just about all of the products that we used to get the job done. We liked the fact that these products were readily available, easy to use, and quite affordable.
Winterization Gear Guide
This RV winterization gear guide features great products from Camco for bypassing your water heater, for blowing out your lines, and for protecting your rig from bad weather, bad odors, moisture, flying insects, and much more. You might not need all of the products on this list (because winterization is a very personalized process) but all of the products that you do decide you need are probably here.
Camco products are widely available at big box stores, hardware stores, Camping World Stores, RV dealers, and more. You can also buy many of them directly from Camco at camcooutdoors.com. If you do purchase them directly from Camco please use coupon code RVATLAS10 to get 10 percent off your entire order.
To listen to Jeremy interview Scott and Noah from Camco please click on the media player above or subscribe to the RV Atlas wherever you get your favorite shows. Click on the video player below to get a fun intro to Scott and Noah and all of the fun stuff that Camco makes–and make sure that you check out their complete library of user-friendly videos on Camco's YouTube channel which you can find right here.
Now that you have met Scott and Noah, let's take a look at the wide variety of products that Camco makes for winterization and winter storage.
By-Pass Kits 
Before adding antifreeze into your RVs plumbing systems you want to make sure that you bypass your water heater (by using a by-pass kit) so you don't waste 6-10 gallons of antifreeze. Getting a good by-pass kit to avoid dumping antifreeze into your water heater is an absolute must. Thankfully, Camco has got us covered here with a few different options. We use the Permanent Quick Turn By-Pass Kit and it has worked incredibly well. See below for other options.

Camco Supreme Permanent RV Water Heater By-Pass Kit With Brass Valves (#35953)

Bypass Kit for 10 Gallon Tanks (#35963)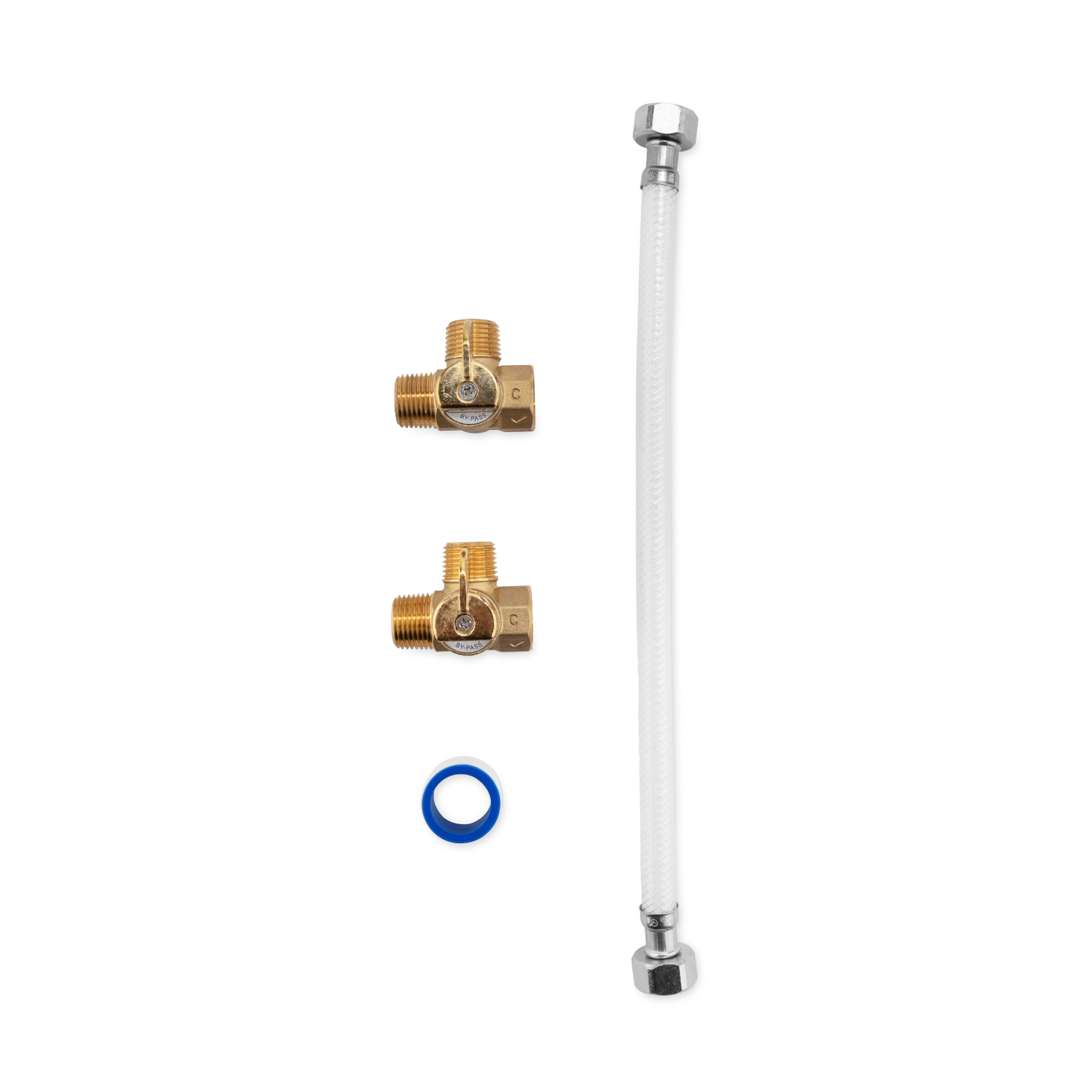 Blow Out Plugs
Some RV owners like to blow out their lines with compressed air before adding antifreeze—and some RV owners in milder climates may only blow out their lines with compressed air and skip the antifreeze entirely. That's a personal decision for each RV owner. We like to do both here at the RV Atlas. Thankfully, when it comes to blow out plugs, Camco has the winterization gear that we need. We use Camco's "Quick Connect Brass Blow Out Plug" but are considering upgrading to the "Blow Out Hose Kit with Ball Valve" to have a little bit more control and convenience. You can also check out a few more options at different price points just below.
Black Plastic Blow Out Plug (#36133)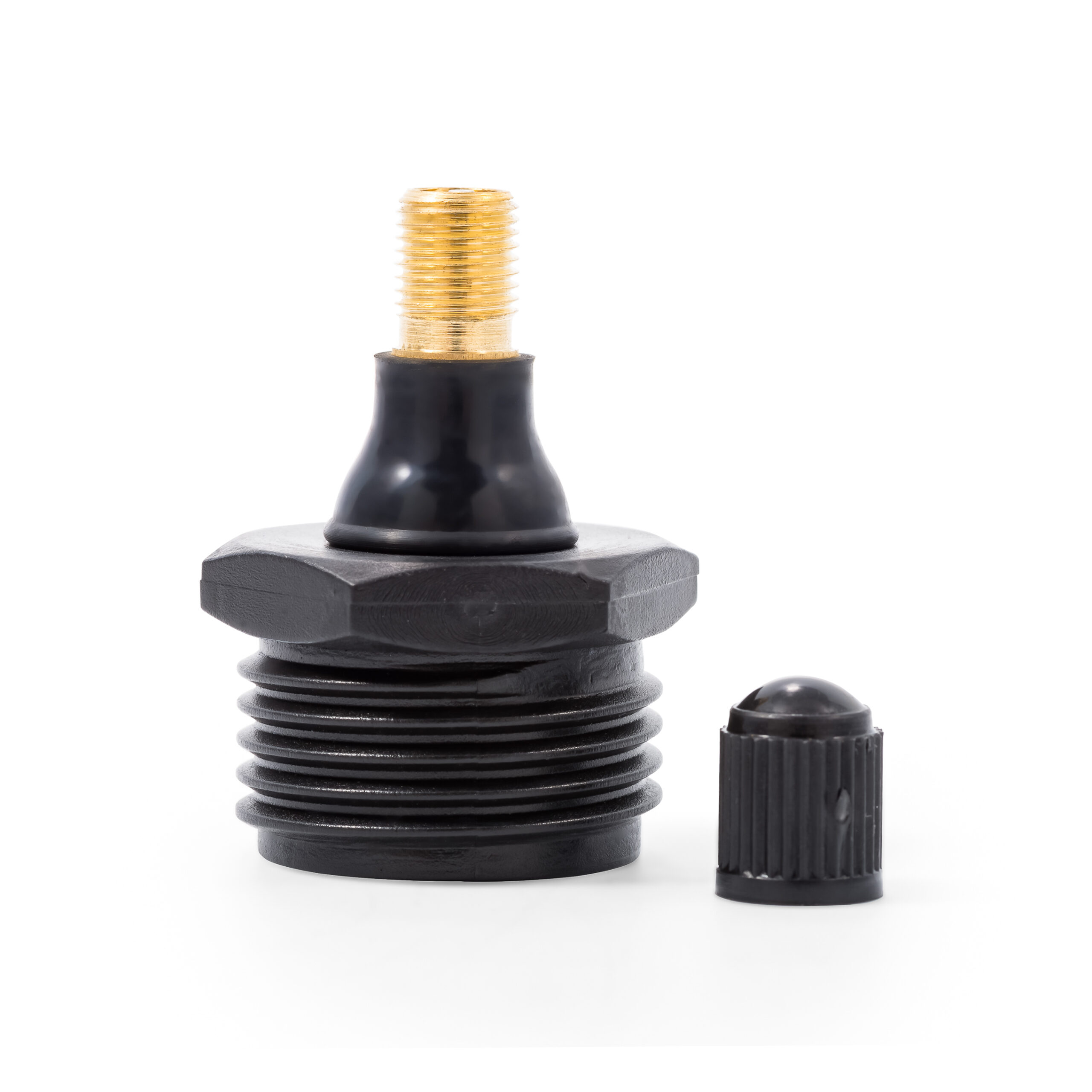 Quick Connect Brass Blow Out Plug (#36143)

Brass Blow Out Plug With Schrader Valve (#36153)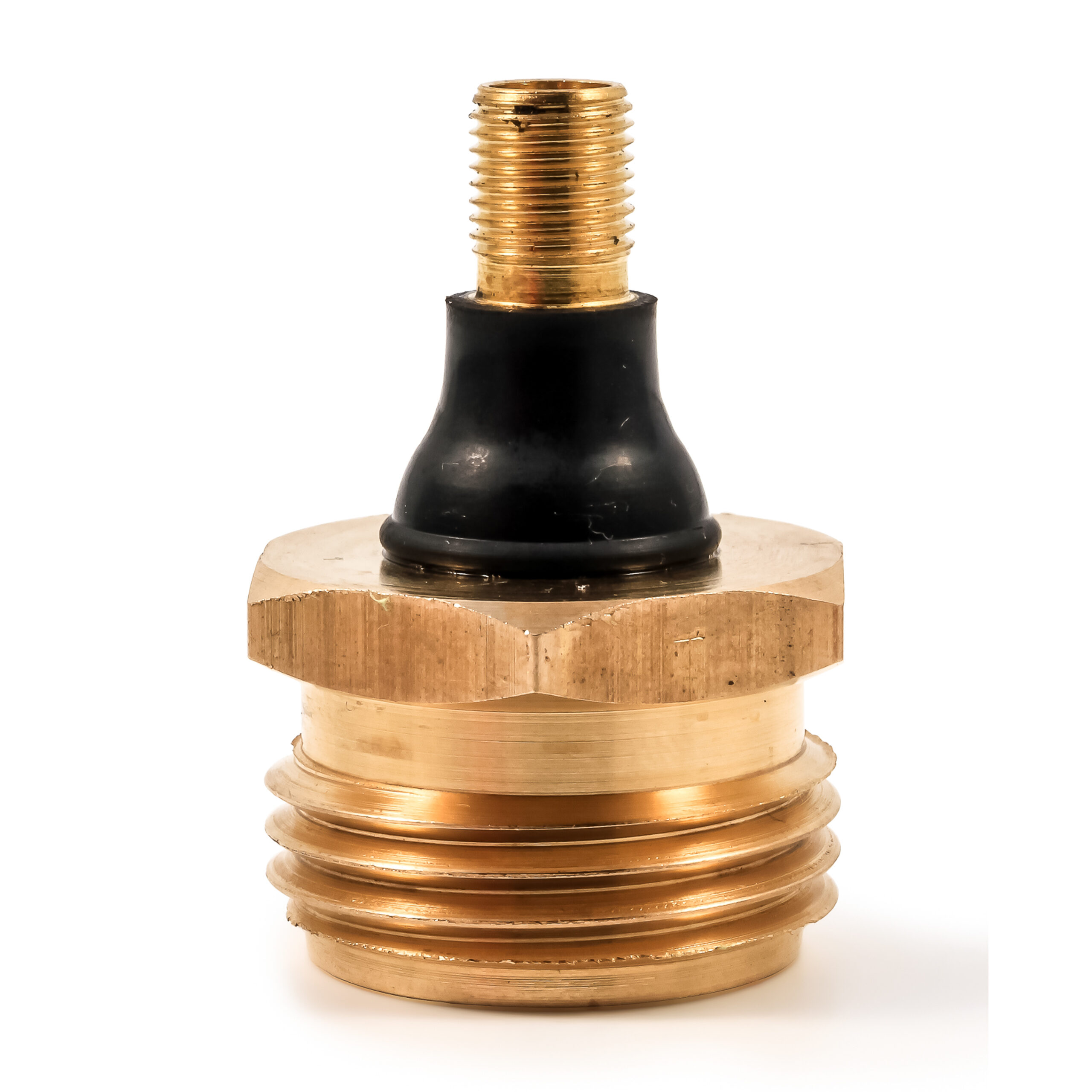 Blow Out Hose Kit with Ball Valve (#36170)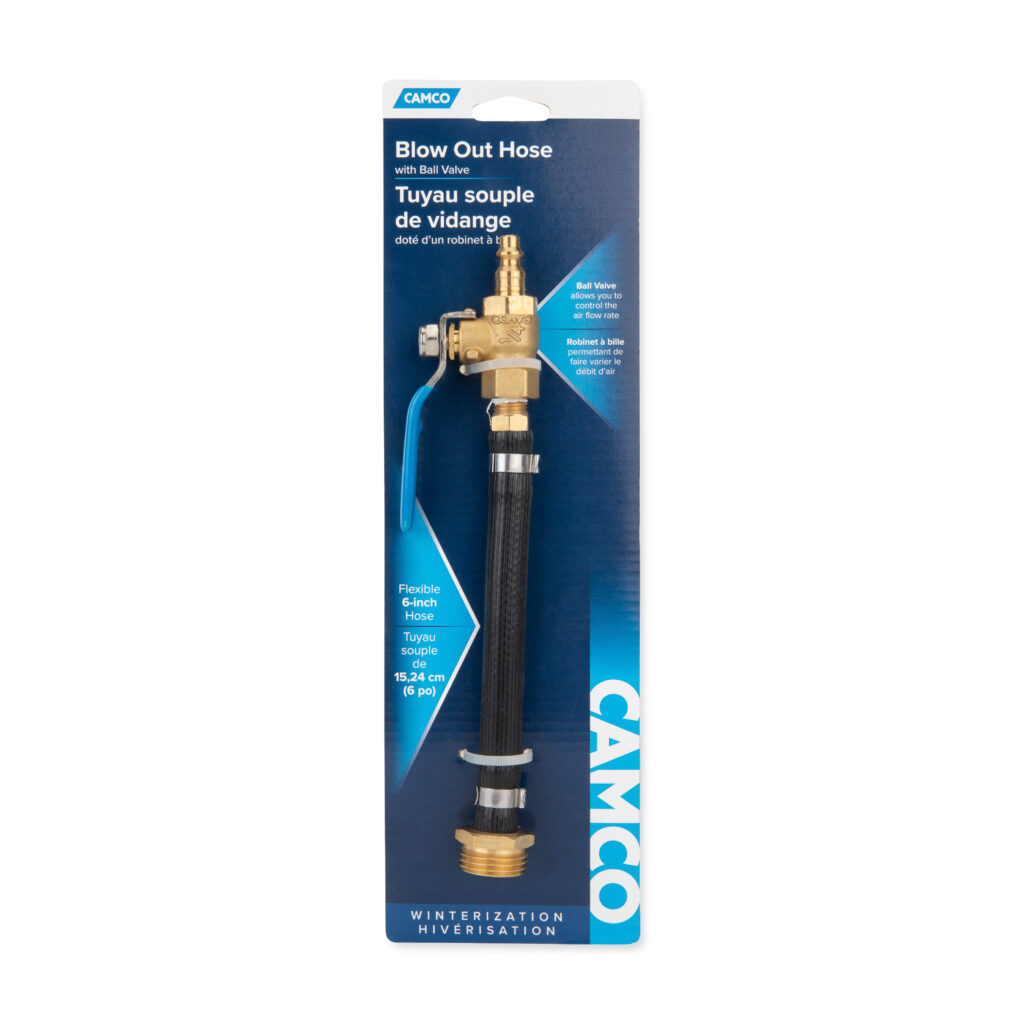 Antifreeze Hand Pump Kit and Pump Converter Winterizing Kit
Camco also offers an Antifreeze Hand Pump and a Pump Converter which can both be very nifty products to have for winterization. The RV Hand Pump Kit allows you to manually pump RV antifreeze into your waterlines. This can be incredibly useful for RV's like pop up campers that have water pumps that will not connect to water pump conversion kits or for RVs with water pumps that are very difficult to access. 
The Pump Converter Winterizing Kit can be installed permanently with just an adjustable wrench. This will save you a step and save you time every winter for years to come. And who doesn't want to save a little time when winterizing their rigs, right?
RV Hand Pump Kit with Fittings #36003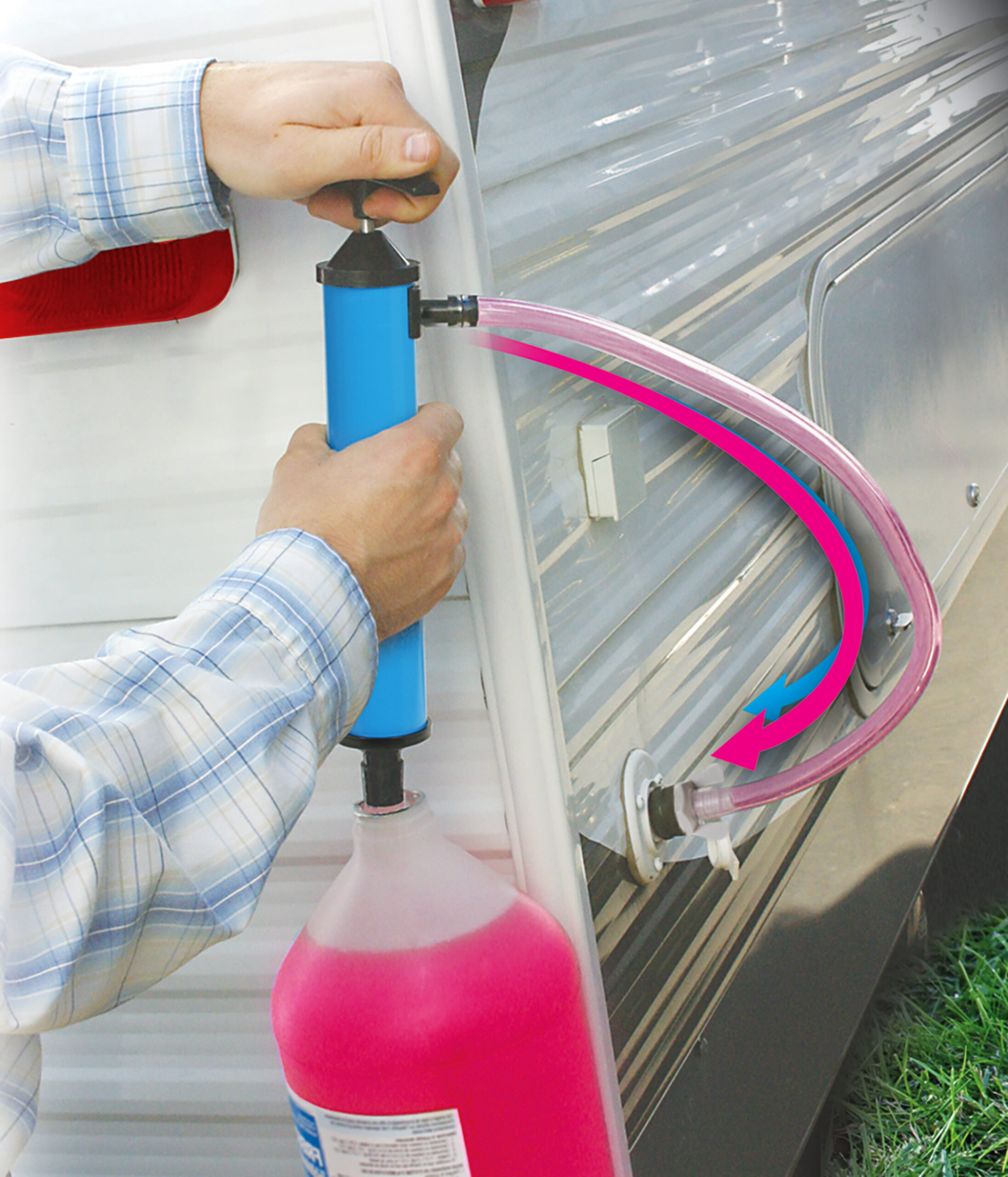 Pump Converter Winterizing Kit (#36543)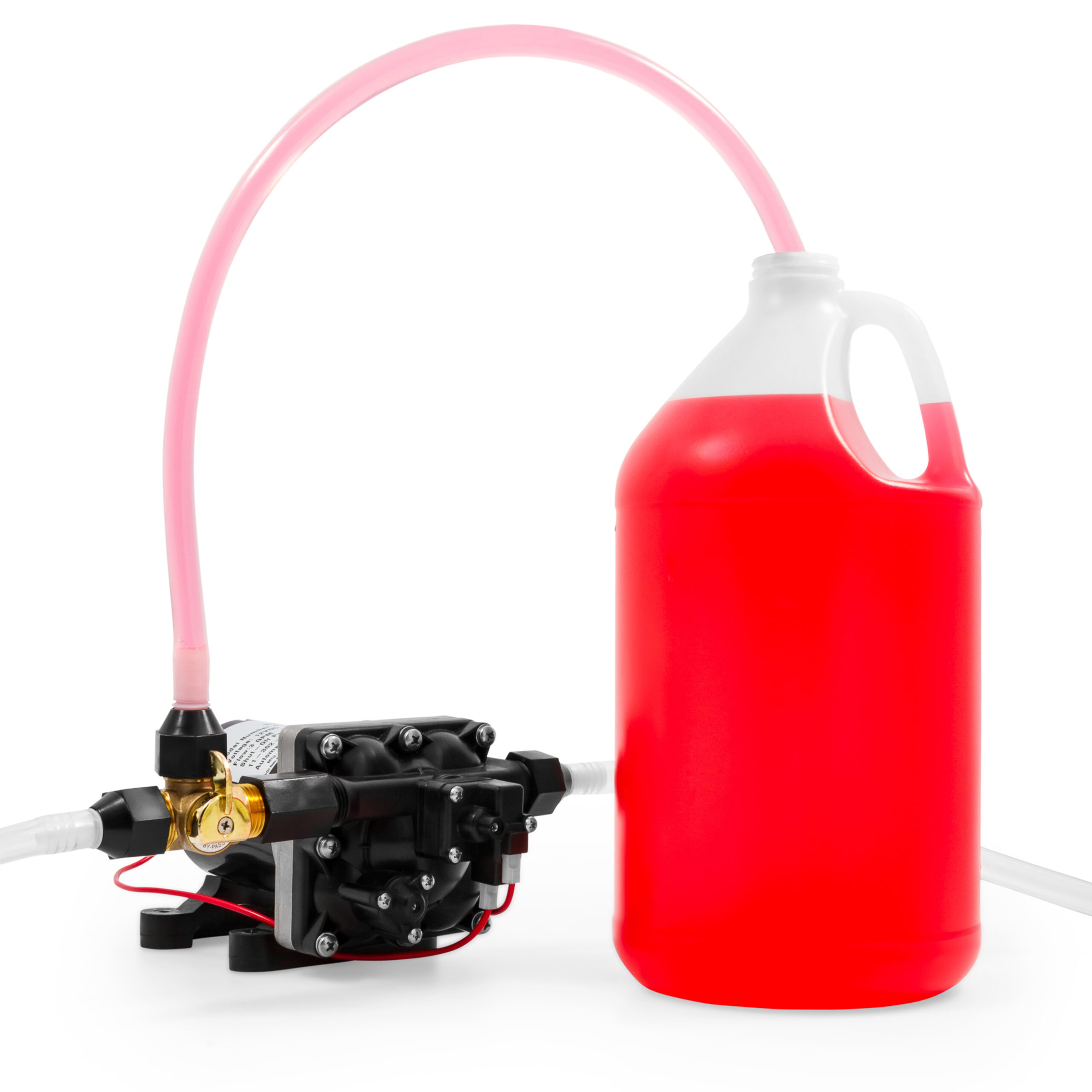 Winterization Gear for Storage
Winterizing your RV's water lines and plumbing system is not the only step you have to take when it comes to getting your RV ready for winter–though it certainly is the most important step. We also need to prepare our RV for storage–where it may be sitting unused for the long winter months. Let's take a look at some of the affordable products that Camco makes for winter storage.
Furnace Screens for Protecting Your RV from Insects
Every spring in The RV Atlas Group on facebook a handful of our members write posts bemoaning the fact that their furnaces or water heaters were damaged by insect nests that developed over the winter months. This is a real problem that RV owners face each spring and all year around. Damage caused to appliances from insects and insect nests can cost hundreds (if not thousands) of dollars. But thankfully, it only costs a few bucks to protect those appliances in the first place. As Ben Franklin once said, "An ounce of prevention is worth a pound of cure." We think this quote should be emblazoned on the side of every single RV that is sold.
When it comes to protecting your rig's appliances from flying insects–Camco has got you covered. They produce a variety of options for furnace and water heater screens including those made for Duo-therm and Suburban furnace vents and those made for Colman, Suburban, Sol-Aire, and Hydroflame furnace vents.
Check camcooutdoors.com for even more options. There are too many to list here!
Flying Insect RV Furnace Screen fits Duo-therm & Suburban Furnace vents (#
42141)
Flying Insect RV Furnace Screen fits Colman, Suburban, Sol-Aire, & Hydroflame furnace vents (#42140 (Model FUR 100)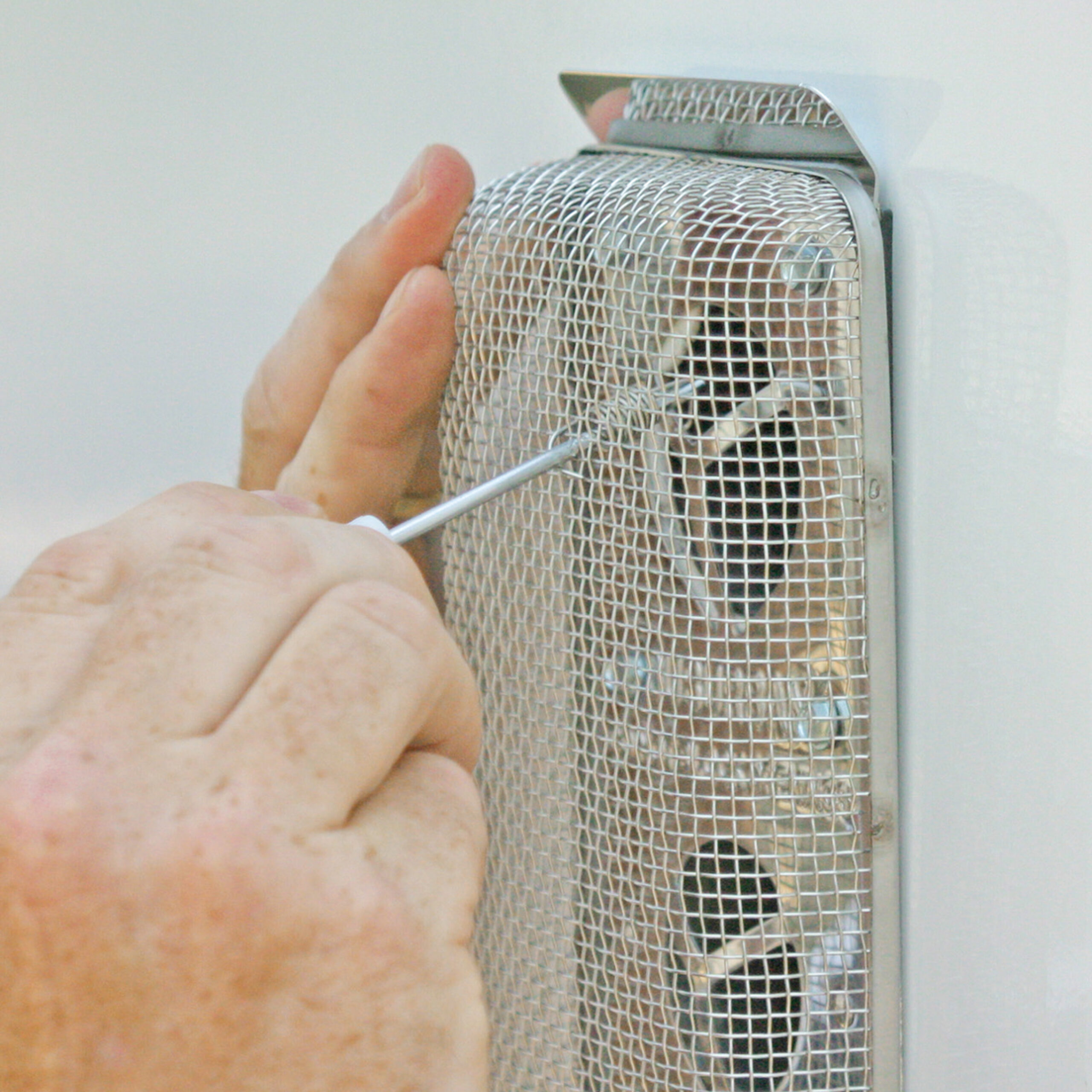 Water Heater Screens
Water Heater Screens are also commonly used to protect your RV from unwanted pests and flying insects. Camco's "Flying Insect RV Screen" will cover a wide variety of water heater vents–see below for more details.
RV Flying Insect Screen (#42150 Model WH 200) fits Suburban furnace vents; models 8535, 8531, 8525, 8940 DC, 8940 AC, Suburban louvered water heater as well as most battery vents.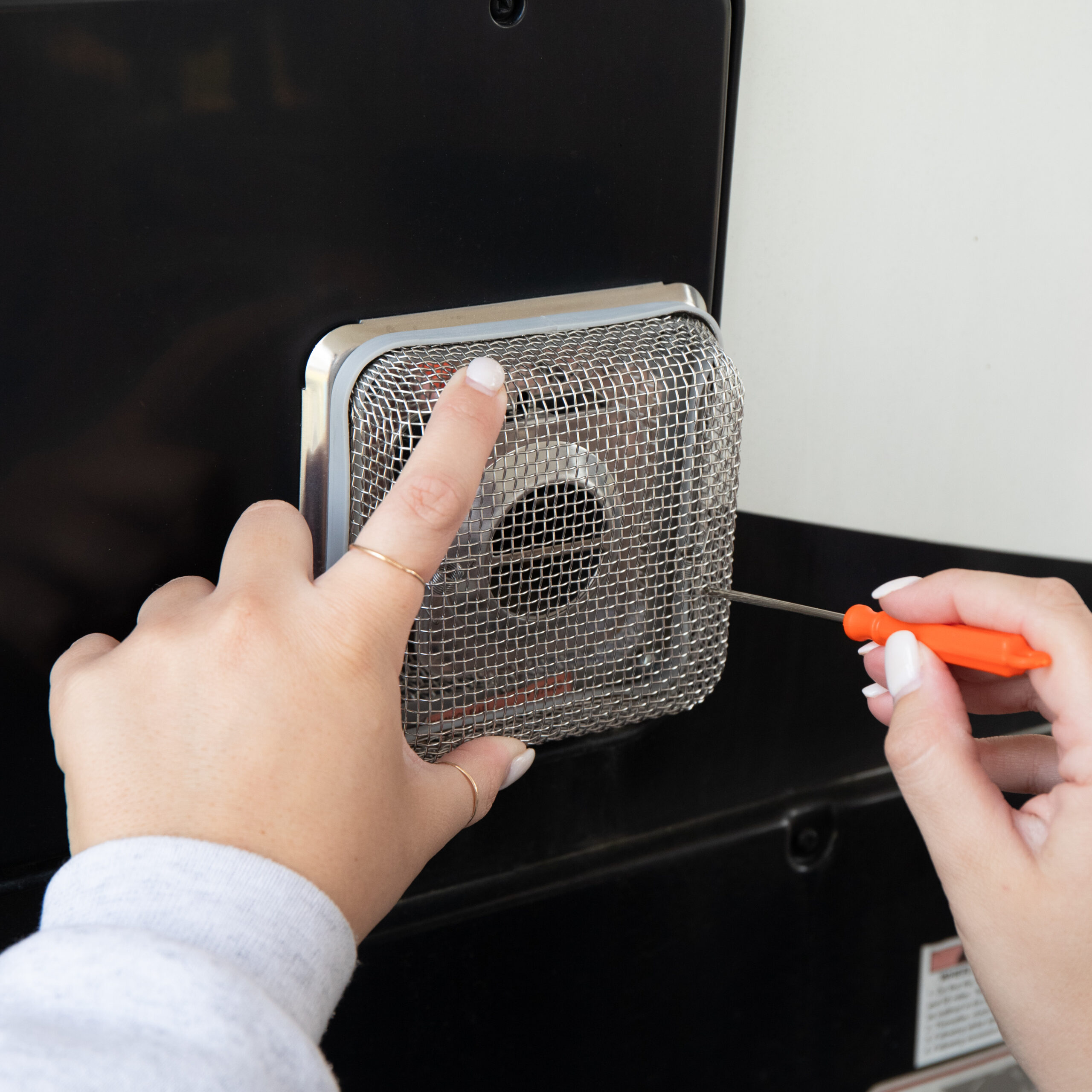 Camco's Moisture Absorbing Beads
Flying insects are not the only thing we need to guard against when it comes to winter storage. Moisture can also become a major problem in an RV that is stored away for months at a time. Camco's "Dehumidifier Moisture Absorber" does a great job at keeping an RV dry on the inside when it is in storage.  Money saving refills are also available for purchase.
44280: Refillable 10.5 oz bucket (and refill pack, 44284)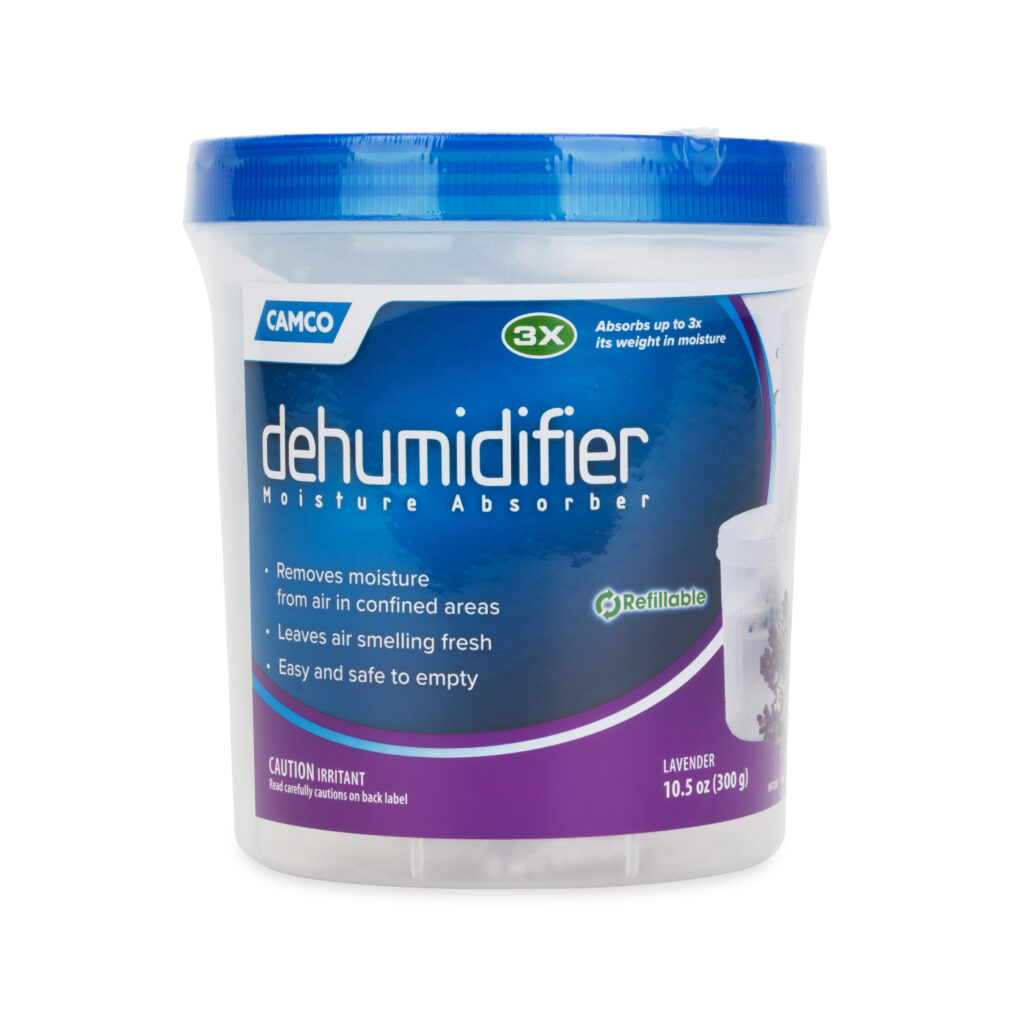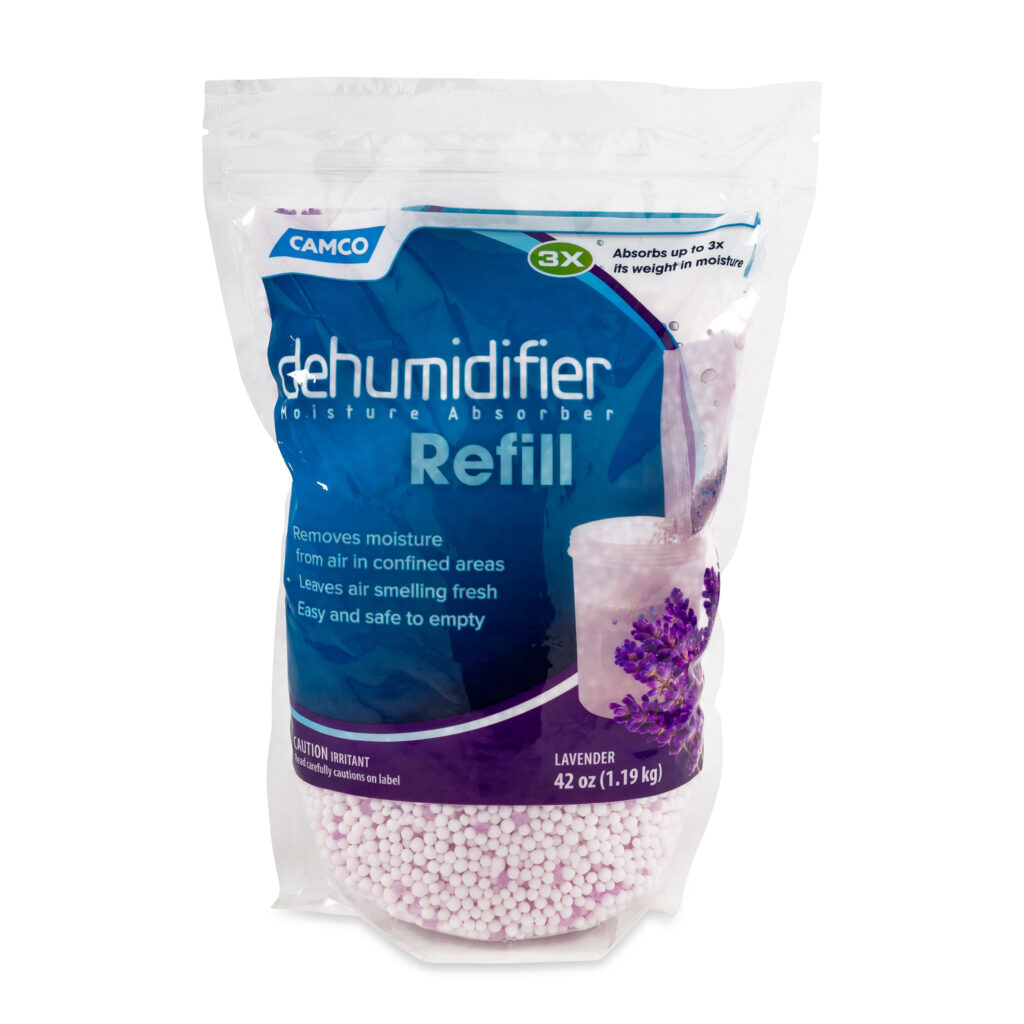 Camco's Odor Absorbers
Bad odors can also develop during winter storage–and they can occasionally be pretty darn hard to get rid of when they do. Once again, we recommend an ounce of prevention instead of a pound of cure. Camco makes a variety of products that will help you combat odors and keep them at bay. We like their Moso Bamboo Charcoal Odor Absorber Bags for the RV in general and their Fridge Odor Absorber for our refrigerator. Both are affordable and effective–our favorite combo when it comes to winterization gear. The Moso Odor Absorbers also come in a variety of shapes and sizes so its easy to find a bag that will fit like a glove in your RV.
Moso Bamboo Charcoal Odor Absorber Bags (#
44273, #44271, #44270)

Fridge Odor Absorber (#
44180)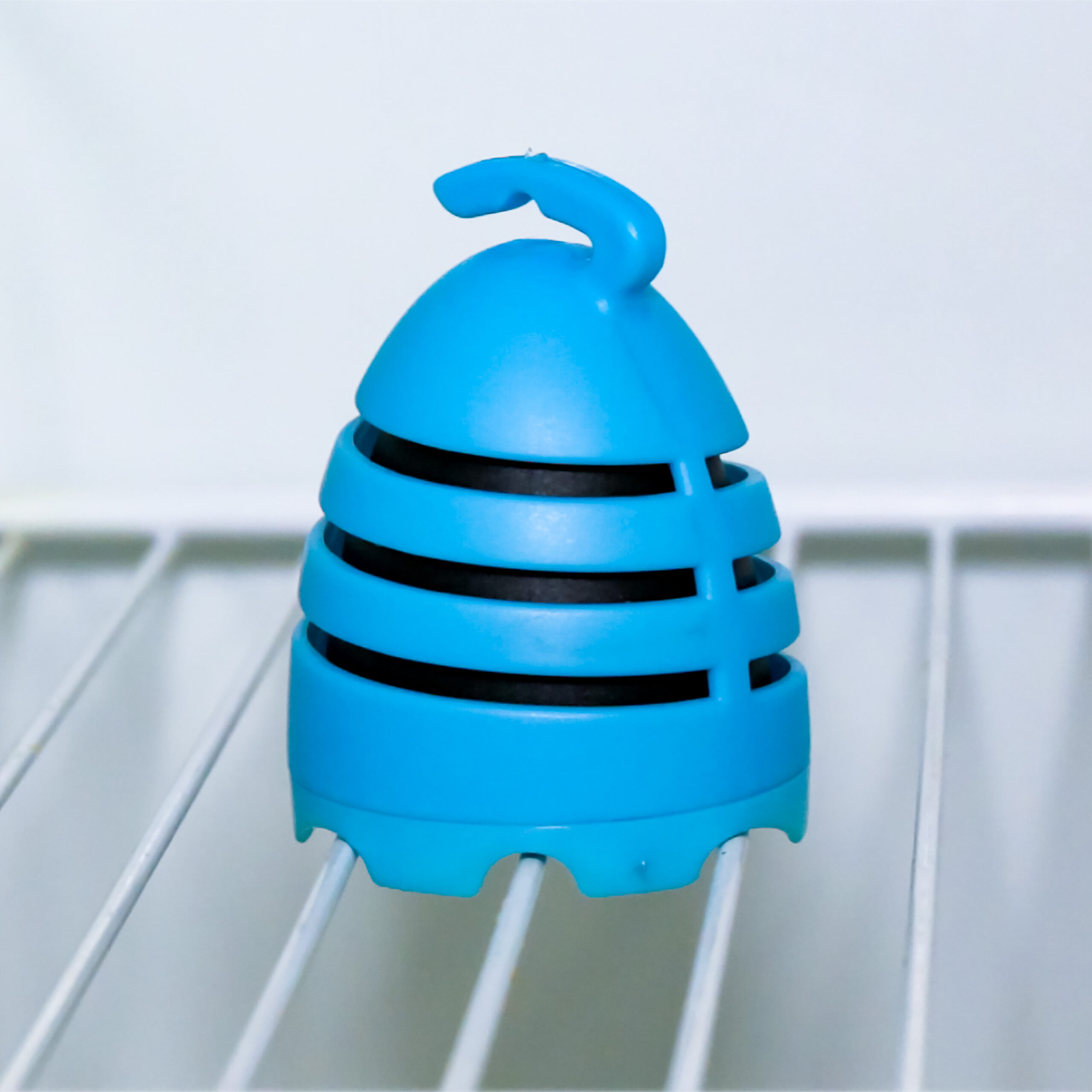 Camco's Refrigerator Door Props and Stays
Keeping your refrigerator door propped open is also a must when your rig is in storage. Thankfully, Camco has the winterization gear that we need to solve this problem as well. Both the "Adjustable Refrigerator Door Prop" and the "Refrigerator Door Stay" will get the job done. We use the "stay" and it has worked great for us for several years.
Adjustable Refrigerator Door Prop 44105 and the Refrigerator
Door Stay (#45641)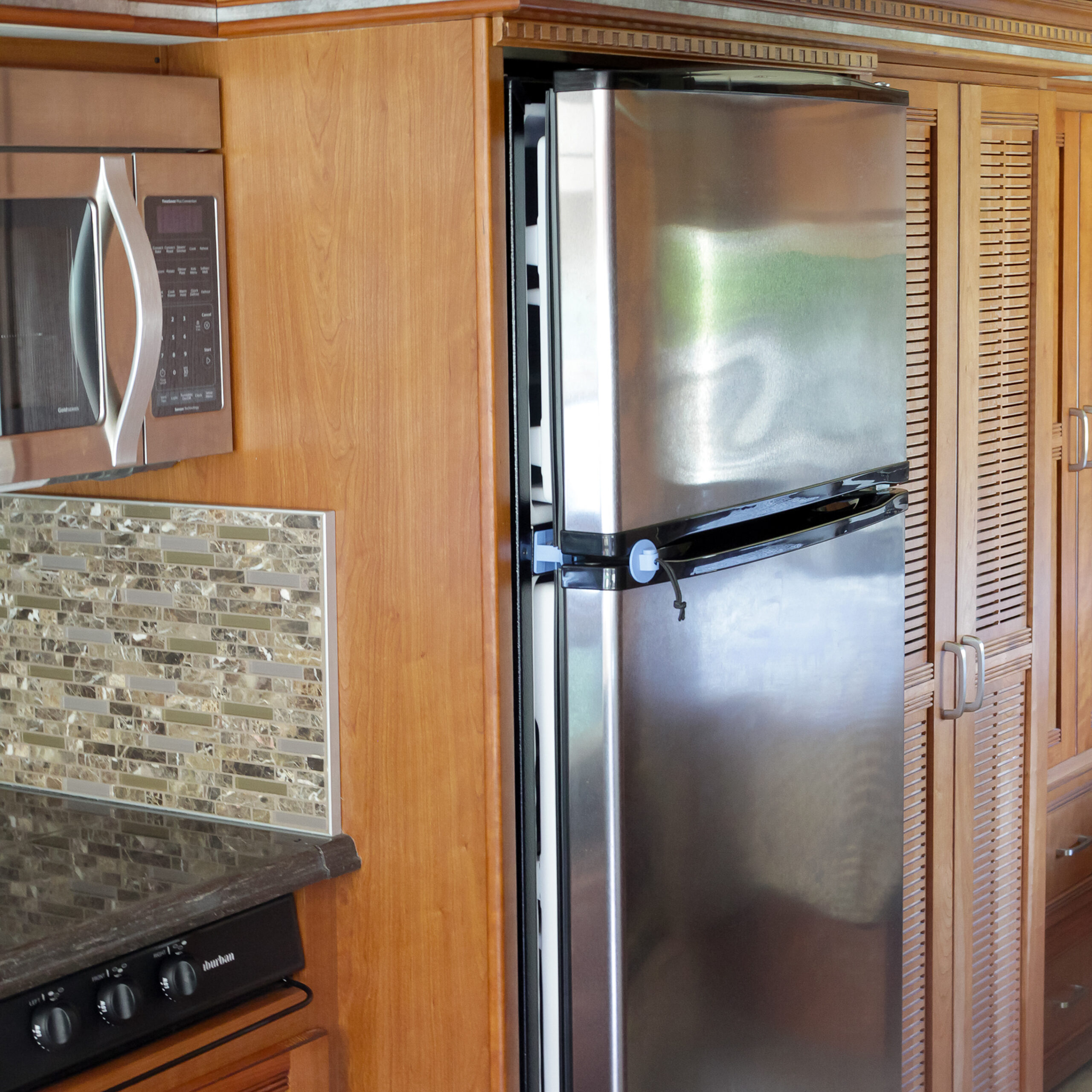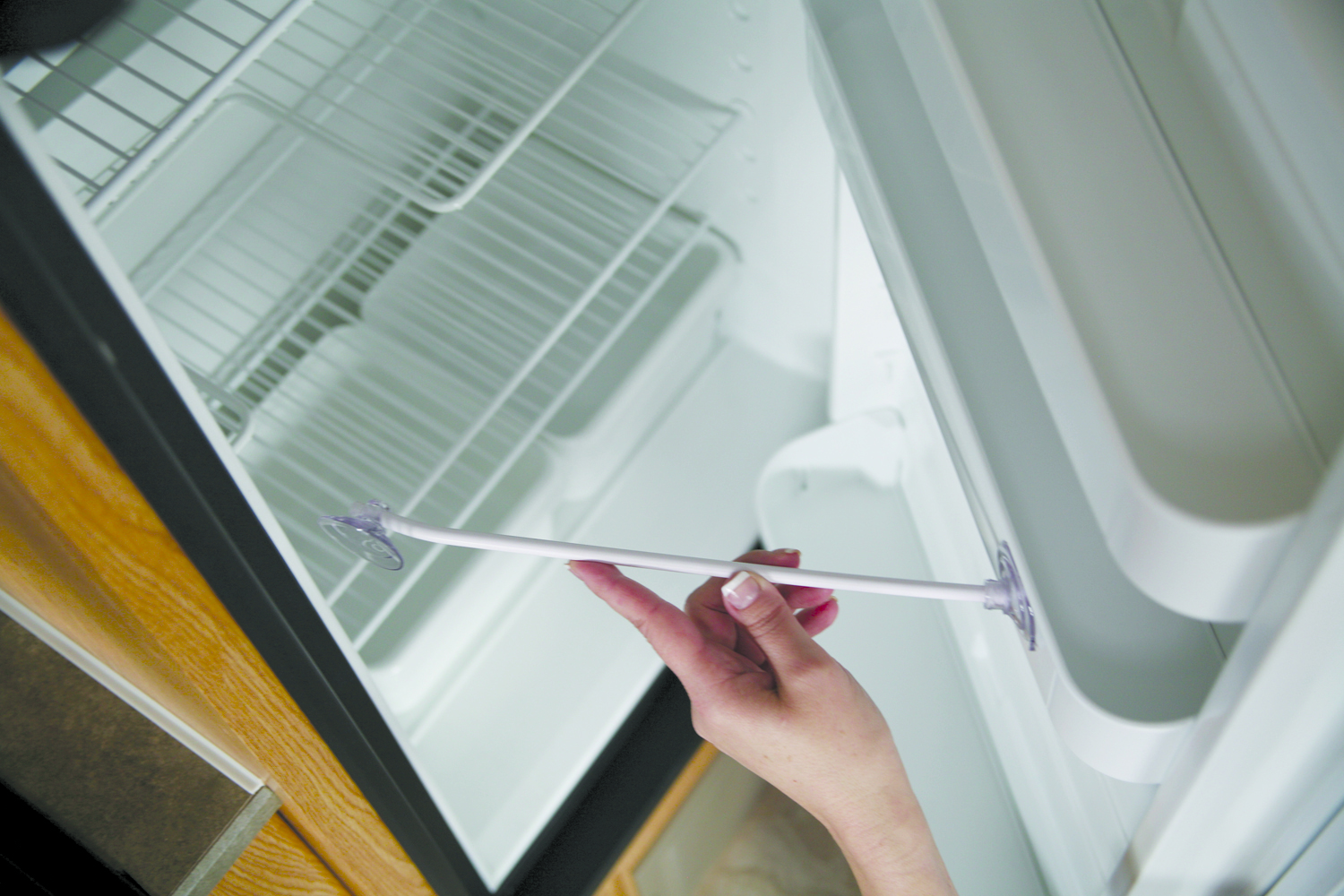 Winterization Gear: RV Covers for Winter Storage
Some RV owners cover their rigs during the winter months and some don't. We use our rig in the winter so we don't cover it. But, admittedly, it does take on some additional wear and tear because we don't cover it. More specifically–we have noticed that our front caps fade more quickly than they would if we had covered our rigs for the winter. If you don't use your RV during the winter months we do recommend that you get a good cover for it. Camco has a huge lineup of RV covers for just about every type of rig imaginable.  Check out their lineup of RV covers right here.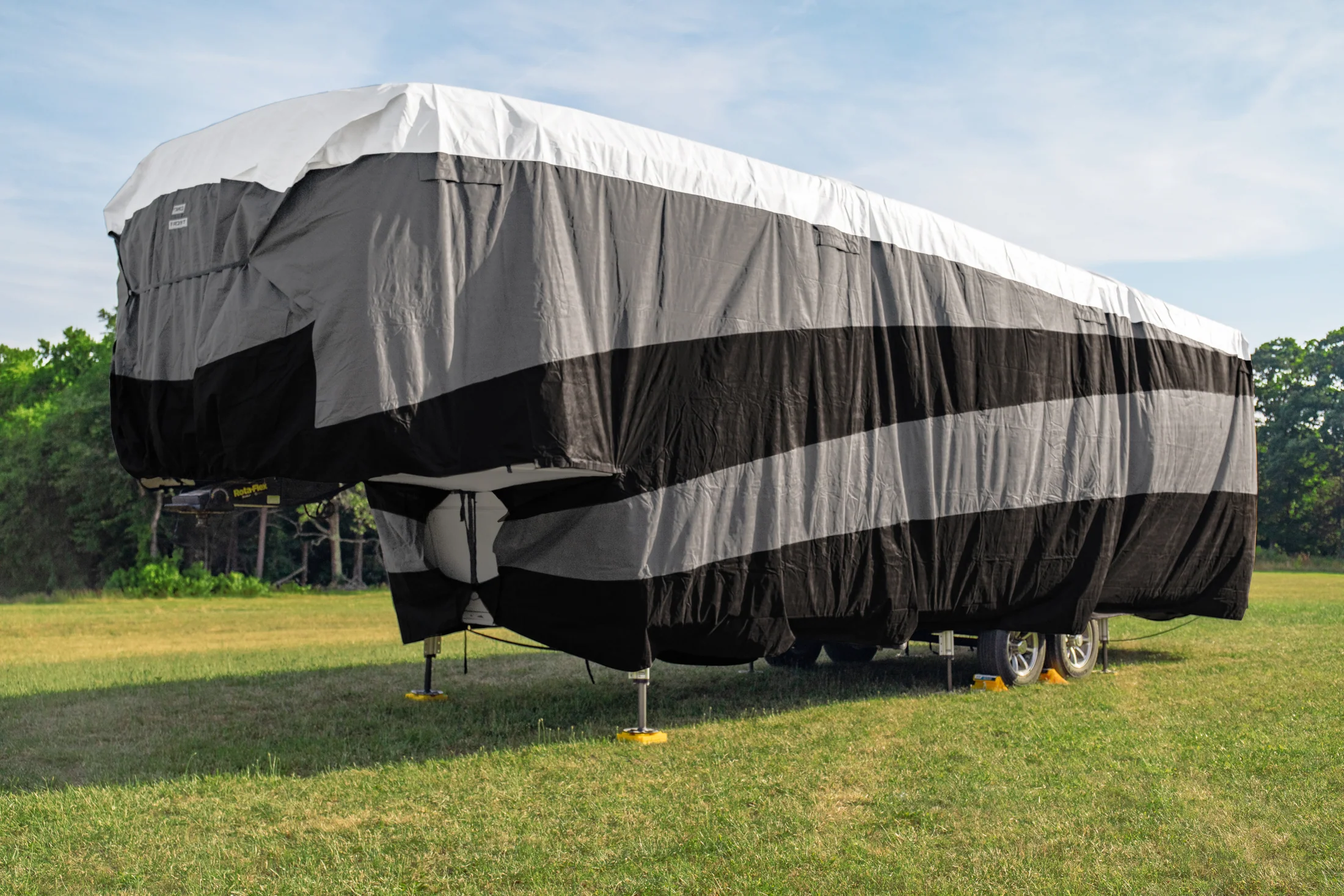 Winterizing your RV doesn't have to be a sad event. After all, you are not storing it away permanently, you are just protecting it during its winter slumber so that it's ready for adventure next spring.
You can still camp in an RV that has been winterized anyway. But that is a story for another blog post.
See You at the Campground!
–Jeremy and Stephanie
Podcast: Play in new window | Download