You may dream of visiting all 63 national parks with your RV, but that task is actually impossible—or nearly impossible—for a number of national parks. In fact, you'll find 13 national parks you can't reach by RV, spanning Alaska, Hawaii, American Samoa, and the mainland. If you want to hit all 63 national parks, plan to park your RV and take other modes of transportation, but the efforts will pay off with big adventures.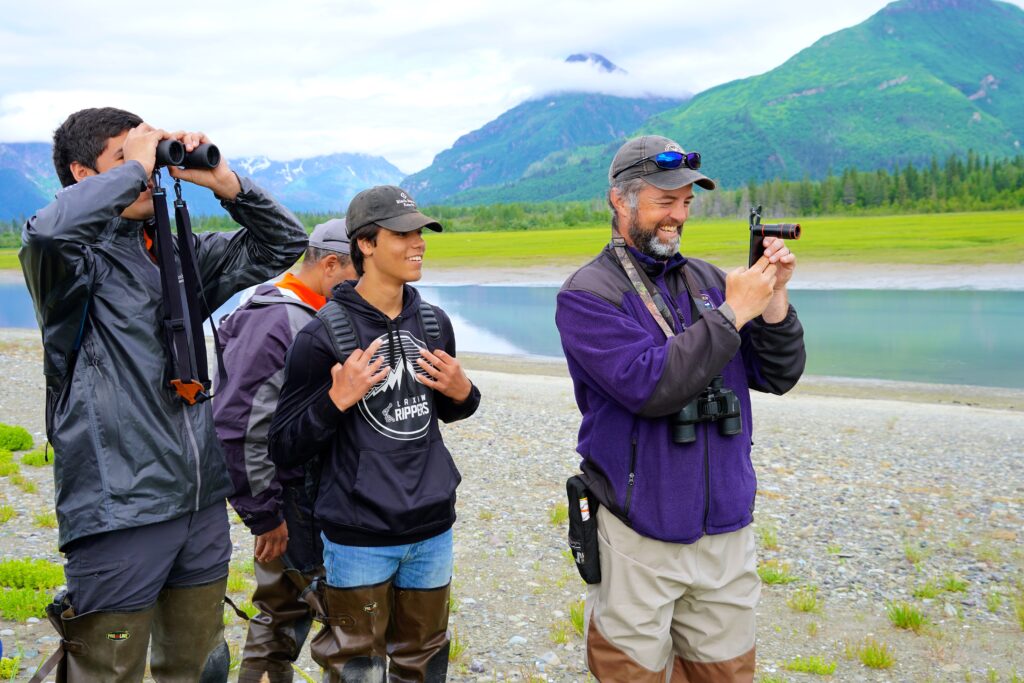 We have some insider tips on these phenomenal parks thanks to Shellie Bailey-Shah, from KidTripster. Shellie has been on a quest to visit all the national parks in the NPS system and recently checked the final two off of her list, Kobuk Valley and Gates of the Arctic in Alaska. Not many people can make this claim! Shellie previously shared her list of the top underrated national parks, and we are excited to share her insider tips for visiting 13 national parks you can't reach by RV.
To hear Shellie's full interview and more insider information about the 13 national parks you can't reach by RV, click play on the media player above, or look for The RV Atlas on your favorite podcast player.
1. Hawaii Volcanoes National Park, Big Island of Hawaii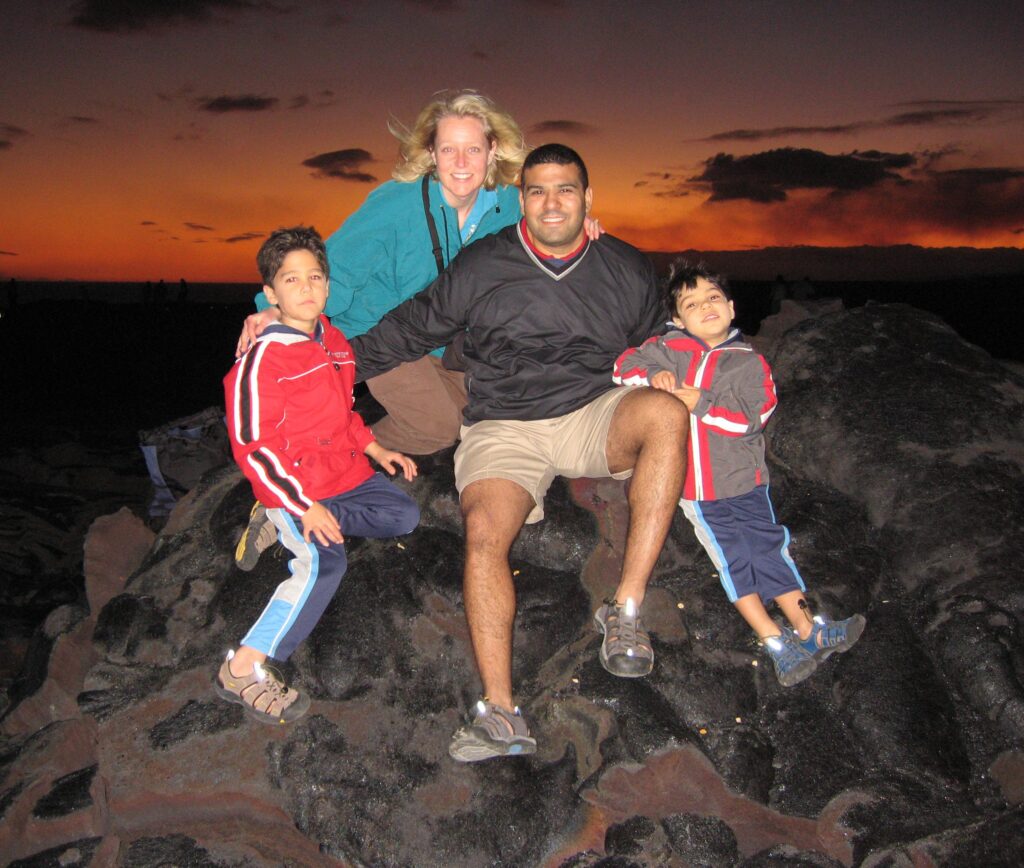 Obviously, you can't drive or tow your RV to Hawaii. However, you can certainly camp on the islands, or you can rent a car and stay in hotels or rentals. While there, visit Hawaii Volcanoes National Park on the Big Island of Hawaii to get up close and personal with two active volcanoes. Shellie's insider tip is to visit just before sunset to catch views of the hot lava rolling into the sea—a dramatic scene, for sure. Conditions change frequently, so always check before heading in or make a stop at the visitor center. To hear more about touring the Big Island in a camper van, check out this post.
2. Haleakalā National Park, Maui
While in Hawaii, you can check another national park off the list with a visit to Haleakalā National Park on Maui. Home to rain forests and volcanic landscapes, this park is especially popular at sunrise and sunset. While it is necessary to brace yourself for some extreme weather changes, you will get to experience some of the darkest skies in the nation and ever-changing views. For an active way to explore the fascinating geology and habitats, Shellie recommends booking a self-guided bike tour through Bike Maui. They drive you up the side of the mountain, allowing you to ride down at your own speed. Good to know: This park was not affected by the 2023 wildfires.
3. Channel Islands National Park, California
While you can reach California with your RV, you can't actually take it to this park since the park isn't reachable by roads. Located off the coast of Ventura, Channel Islands National Park allows you to experience the wild islands of the Pacific. The park includes five islands, with Santa Cruz being among the easiest and cheapest to visit. A one-hour ferry ride will get you there. In addition to the island's hiking trails, views, and historic sites, Shellie recommends sea kayaking as a don't-miss activity. You can explore sea caves and a unique kelp forest. Plan this as a morning activity, and prepare for a bit of a challenge due to the winds and current. Check out Shellie's post about Channel Islands on KidTripster for more inspiration and tips.
4. Isle Royale National Park, Michigan
Another park that you cannot fully explore by vehicle is Isle Royale National Park in Michigan's Upper Peninsula. To reach this rugged, expansive landscape, you have to cross Lake Superior by taking a ferry from Houghton, Michigan; Copper Harbor, Michigan; or Grand Portage, Minnesota. Shellie opted to visit from Grand Portage. Once in Isle Royale, you can hike, paddle, camp, bike, and more. If you do have your RV and want to camp nearby, Shellie's insider tip is to stay in Grand Marais. The city-run RV park is located on Lake Superior, and Shellie especially enjoyed eating at the Angry Trout Cafe. 
5. Dry Tortugas National Park, Florida
While it takes some effort to even reach Key West, Florida, in your RV, you'll have to head another 70 miles out to sea by boat or seaplane to reach Dry Tortugas National Park. This park is primarily a watery playground, featuring the remnants of a 19th-century fort and seven islands. The striking blue waters are especially picturesque, offering a place for diving, snorkeling, paddling, and more. You might even see sea turtles. If you find the idea of tent camping on a deserted island adventurous, you can do that here, too! Shellie recommends taking the seaplane to reach Dry Tortugas, which is a really unique experience. Check out her post on KidTripster for all the details of her visit.
Remember, to hear more of Jeremy and Shellie's conversation about these 13 national parks you cannot reach by RV, click on the media player above or look for The RV Atlas on your favorite podcast player.
6. Virgin Islands National Park, St. John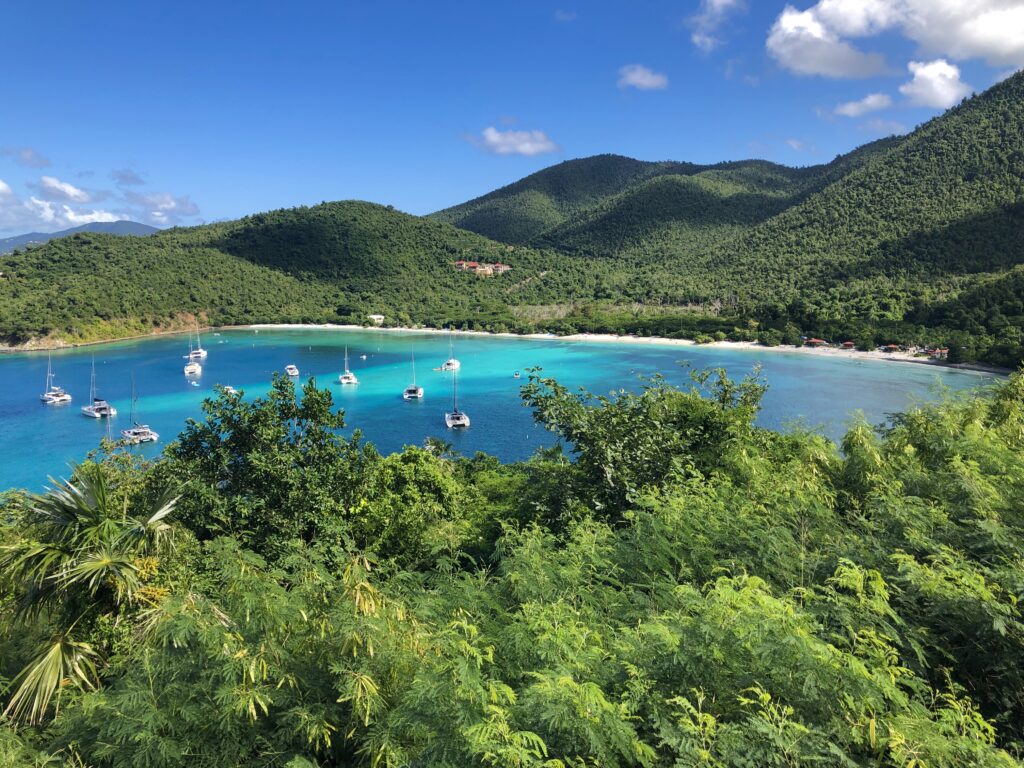 We will leave the mainland for our next set of parks. Virgin Islands National Park, located on the island of St. John, offers an exhilarating mix of natural landscapes and fun amenities. Shellie describes this park as "beautiful turquoise waters, white sand beaches, great snorkeling with abundant sea life including turtles…plus a beachside bar and food trucks." You can stay on the island of St. John or on nearby St. Thomas and take a car ferry over. This one is also especially great to explore with teens, and Shellie shared several tips on KidTripster for planning a visit with teens.
7. National Park of American Samoa, American Samoa
While we hate to ever diss a national park, sometimes, it's fair to point out a few honest critiques, and for Shellie, the National Park of American Samoa was simply underwhelming, especially consider the logistics and expense involved in getting there. If you aren't especially trying to visit all 63 national parks, this one might be better to skip. American Samoa is a U.S. territory located in the South Pacific about halfway between Hawaii and New Zealand. To get there, you need to fly to Honolulu and then take a six-hour flight to American Samoa.
Once there, even though it's located on an island, you won't find beautiful beaches. Instead, much of the park is on cliffs. The primary activity is hiking, but many hikes are either super easy or super challenging due to elevation gains and oppressive humidity. Snorkeling might be the main highlight. The non-park areas also don't offer much to explore. Shellie was so underwhelmed that her family decided to leave early! Sounds like there is a reason this is the second least-visited national park.
8. Wrangell-St. Elias National Park, Alaska
Next, we are off to Alaska! There are six national parks in the Last Frontier, some offering a better experience than others. Let's start with Wrangell-St. Elias National Park, which is a whopping 13-million-acres! Technically, you can drive your RV to this park; however, you cannot get to the heart of the park with it, so it's worth leaving the RV in a nearby town or at home in the mainland. It is worth the effort to visit.
This rugged landscape offers mountains and glaciers to explore, and it is one of Shellie's all-time favorite of the 63 national parks. Her family loved the unique experiences of ice climbing and ice caving. You can hear more about it in our previous post on underrated national parks, and she shared the full details on KidTripster.
9. Glacier Bay National Park, Alaska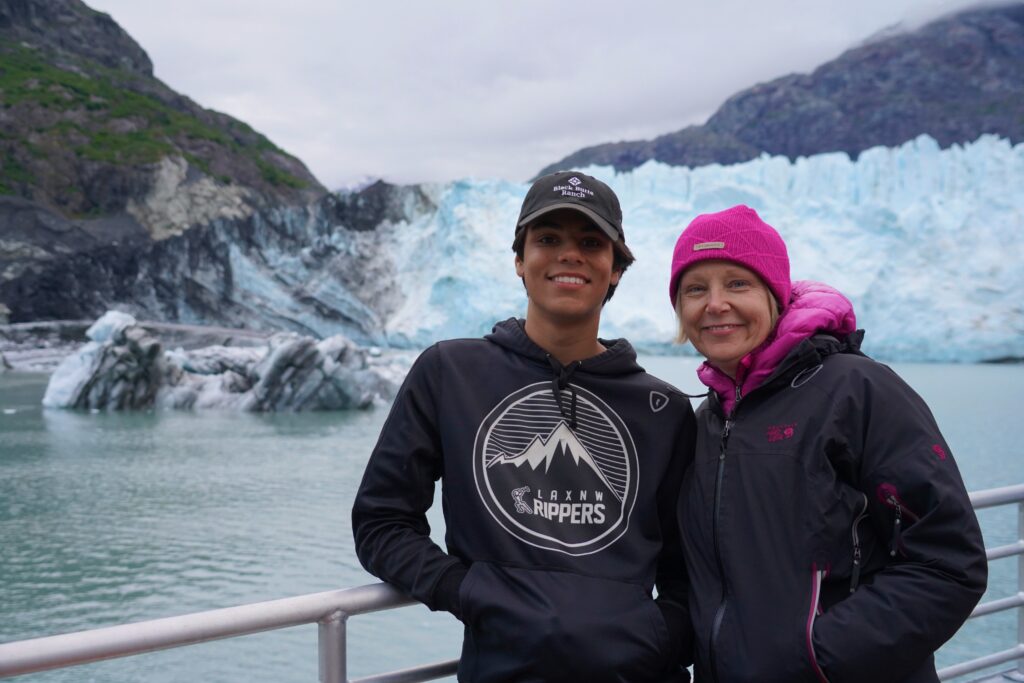 Probably 99% of people see Glacier Bay National Park by cruise since it is only reachable by air or sea. Once there, you can explore an exciting landscape of fjords and glaciers along the coastline or head inland to find rainforests. Shellie's insider tip is to go with one of the smaller ship cruise lines, which host 30 to 100 people on the boat. These smaller ships can get deeper into the crevices along the coast. She shared her experiences cruising Alaska's Interior Passage with UnCruise and Alaskan Dream on KidTripster.
10-11. Katmai and Lake Clark National Parks, Alaska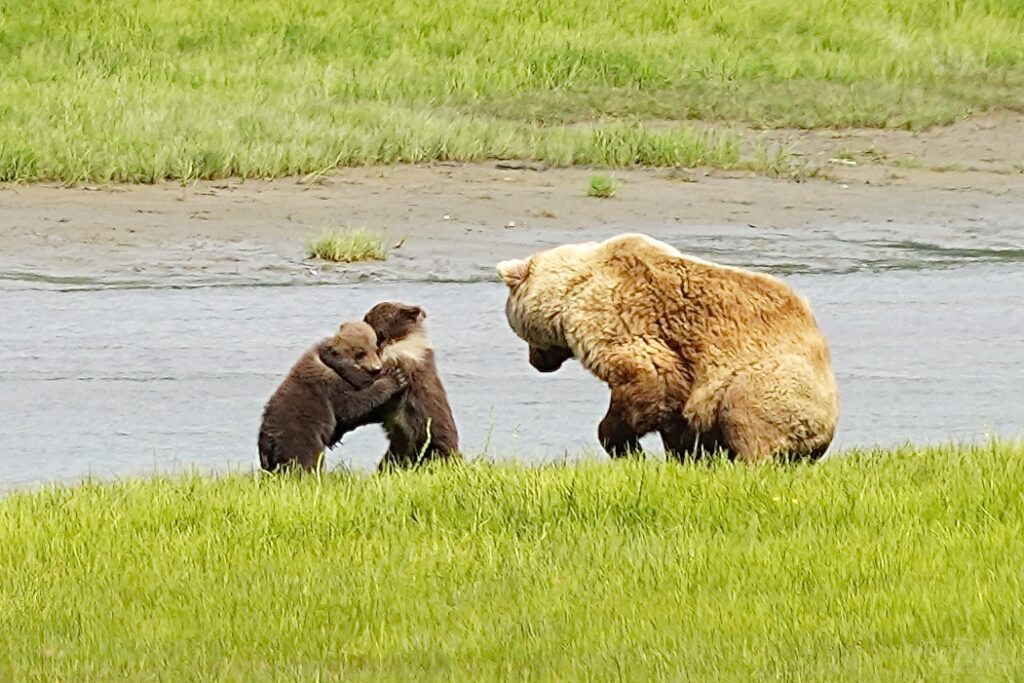 Shellie calls Katmai National Park and Lake Clark National Park the "bear parks." You've likely seen photos of videos of these, with bears lined up catching salmon. But, that's not all you'll find. These are lands of picturesque waterfalls, turquoise lakes, steaming volcanoes, and stunning mountain views. For the best chance of seeing bears, plan your visit for July.
Shellie has some great insider tips for these parks. Plan to stay in Homer, and book your bush flight on the first day of your visit. Otherwise, you could find your flight delayed by fog or high winds and miss your opportunity to head into the parks. Be flexible, as all excursions are based on the ever-changing weather and landing conditions. Shellie shares more details in this post on KidTripster. Make sure you come prepared because you are truly visiting the wilderness!
12-13. Kobuk Valley & Gates of the Arctic, Alaska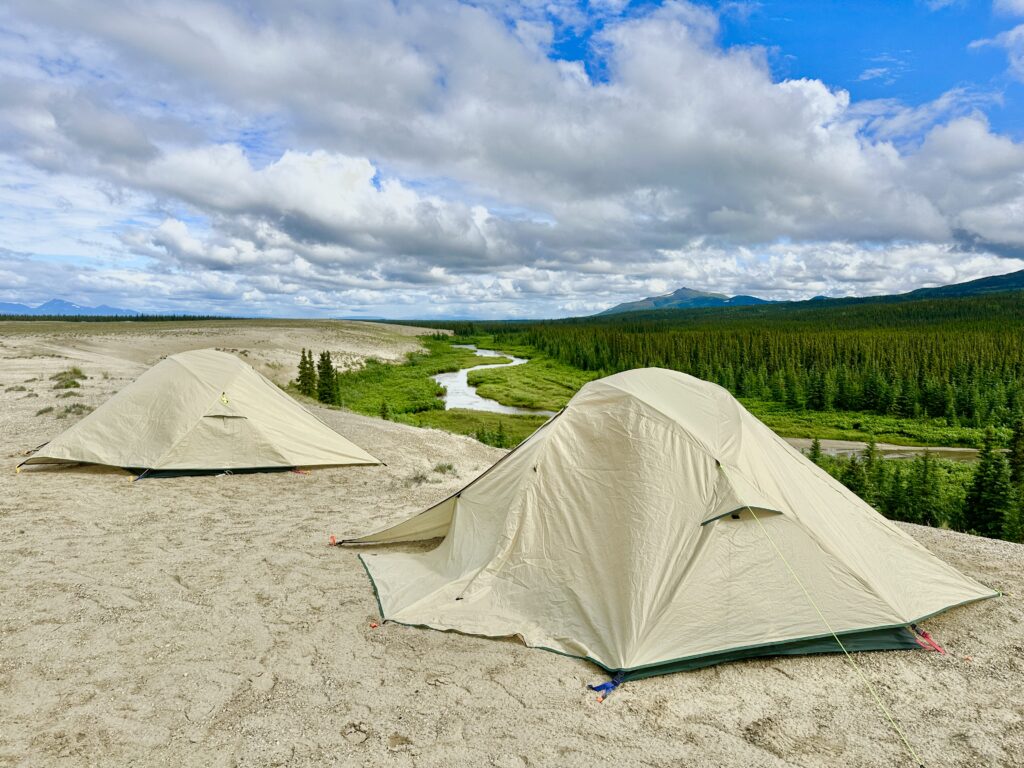 There's wilderness and then there's WILDerness. Kobuk Valley National Park is one of the the least-visited national parks, even beating out the ones in the middle of an ocean. Gates of the Arctic National Park is no easier to explore. These remote parks do not have any roads or trails.
To reach these parks, you have to fly to Anchorage or Fairbanks and then on to Kotzebue inside the Arctic Circle. The best way to visit is by booking a bush plane. The most accessible option is to do a fly-over tour with brief stops in the parks. However, if you want a true adventure, you can camp in the park, either by carrying in all of your own equipment or by renting a setup from an outfitter. Shellie opted for option three and camped two nights amid the sand dunes in Kobuk Valley and two nights along a glacial river in Gates of the Arctic.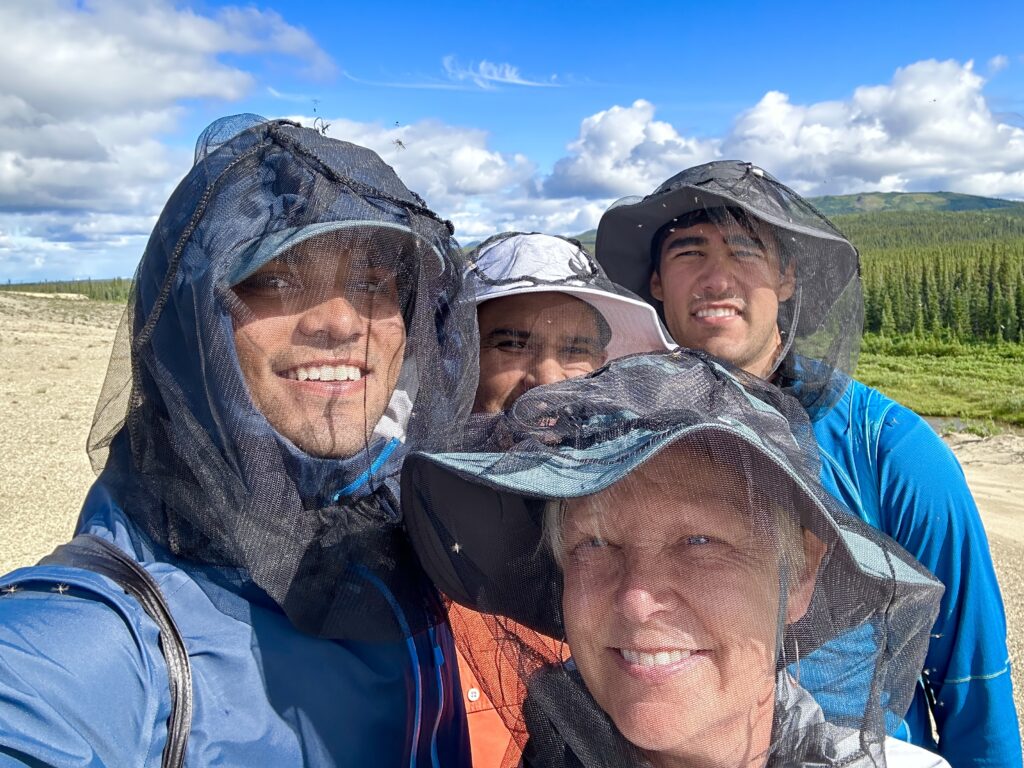 Shellie doesn't necessarily recommend doing what she did, again, unless you are quite determined to reach all 63 national parks. It's terribly expensive to reach and experience these two parks. Plus, there's a short window to do so (basically mid July). While there, you are likely to experience a siege of mosquitoes unlike no other. Shellie's family had to wear full head-to-toe netting.
And, then there's the bushwhacking….which Shellie says isn't as romantic as it sounds (does it sound romantic to you?). The scenery is beautiful, and you leave with a newfound appreciation for trail systems. If you are determined to tackle these two parks, your best bet might be the fly-over tour.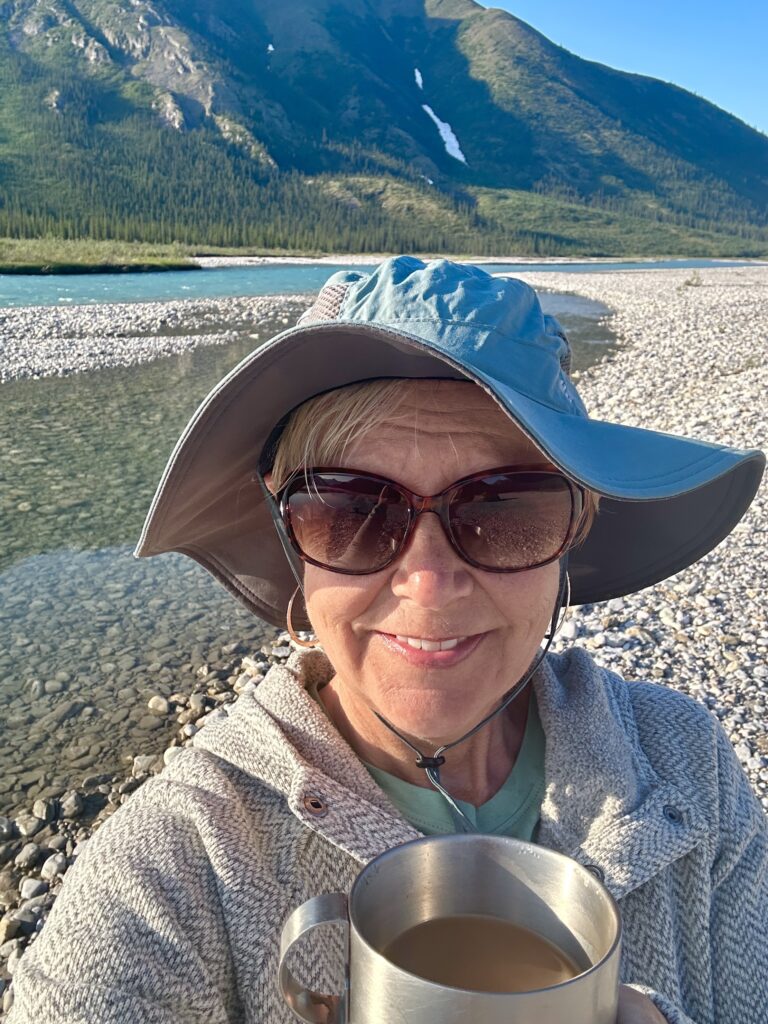 We cannot thank Shellie enough for these amazing tips for visiting national parks you can't reach by RV! Seriously, her insider experience is irreplaceable! We also thank Shellie for her beautiful adventure photos that can allow those of us who might not get to mark all 63 parks off of our bucket list a peek at some amazing locations.
Podcast: Play in new window | Download