We have long believed that Michigan is one of the most underrated camping states in America. It rarely pops to the top of bucket lists among tent campers and RV owners–but it should. To read more about why we think Michigan is an underrated state for camping please click here.
Michigan's state park system, and the campgrounds within that system, are often excellent–and that is certainly one of the main reasons why we think the state is so great for campers of all kinds. Van Buren State Park is a gem among gems–and it is certainly one of the most popular state parks in the system. The park is located on the shores of Lake Michigan and is just a short drive or bike ride away from the charming waterfront town of South Haven. Thankfully the campground is also very good and can accommodate tent campers and larger RVs.
To listen to Jeremy interview Anna Michels about Van Buren State Park and the best things to do in nearby South Haven and St. Joseph, please click on the media player above, or subscribe to the The RV Atlas wherever you get your favorite shows. Anna is the Editorial Director of Sourcebooks and Poisoned Pen Press and she is Jeremy and Stephanie's lead editor for all of the Where Should We Camp Next? books. She is also an avid backpacker and tent camper.
All photos by Anna Michels. Blog post adapted from her notes.
Location of Van Buren State Park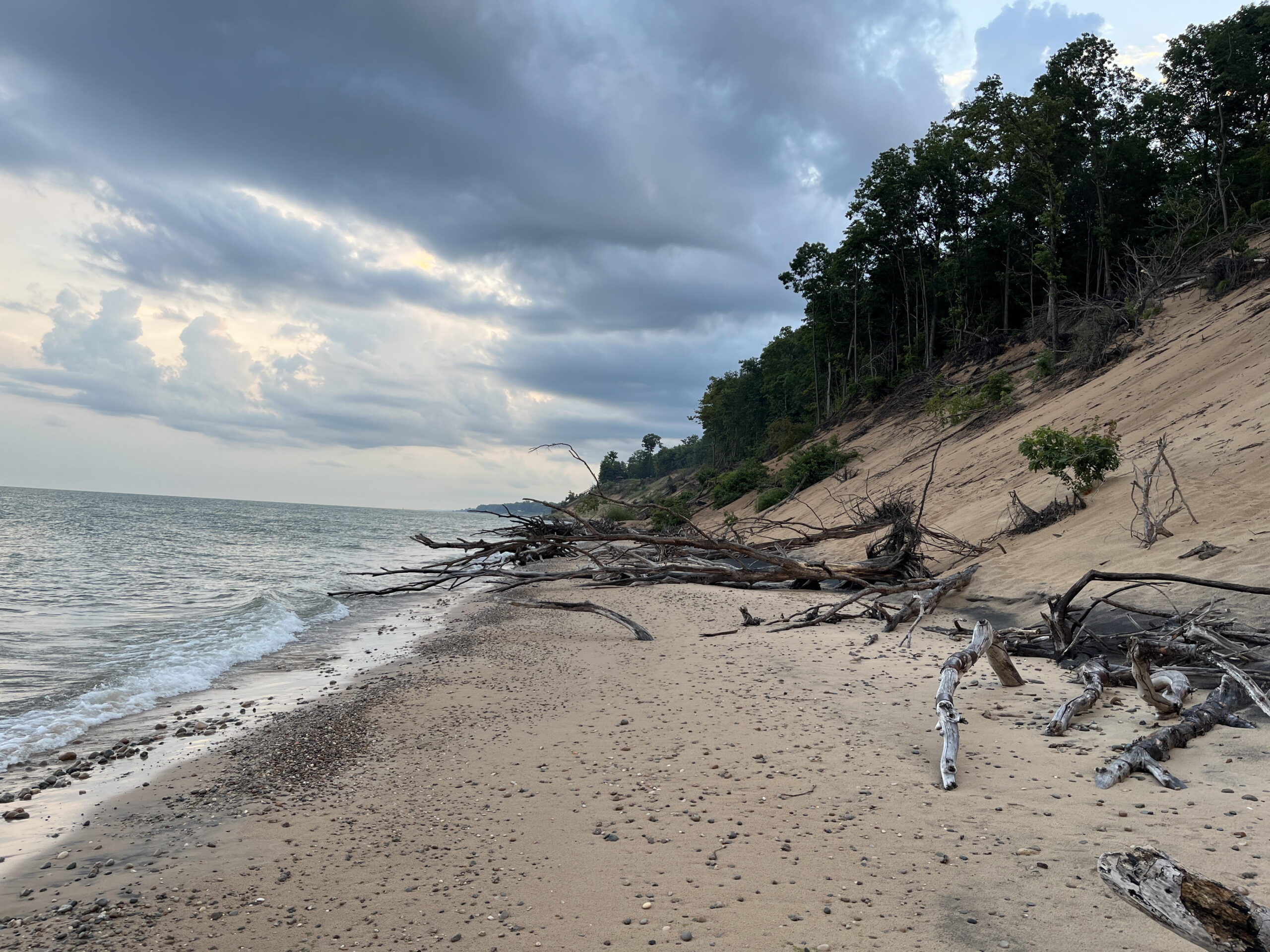 Van Buren State Park is located on the lovely and windswept shores of Lake Michigan near the southwestern corner of the state not too far from the Indiana border. This park is incredibly popular because of its beauty but also because it is a short drive away from two major American cities. Chicago is just two hours away, and Detroit is only three hours away. The entire South Haven area is definitely a a terrific option for a quick getaway (or a week's vacation) for the citizens of those two great cities.
Overview of Van Buren State Park
The major feature of Van Buren State Park is its mile long sandy beach that is rimmed by sandy dunes. Visitors love swimming, kayaking, and sunbathing here. There are also woodland trails for hiking and biking, and plenty of opportunities for bird watching. South Haven is only three miles and visitors can hop on the Van Buren Trail and ride their bikes directly into the city on a paved, scenic path. Bike rentals are available in a variety of locations around the park.
Van Buren State Park is located just north of the Palisades Nuclear Power Plant. This may not sound appealing but it does not keep this park from being incredibly beautiful and well-worth a visit.
The Campground at Van Buren State Park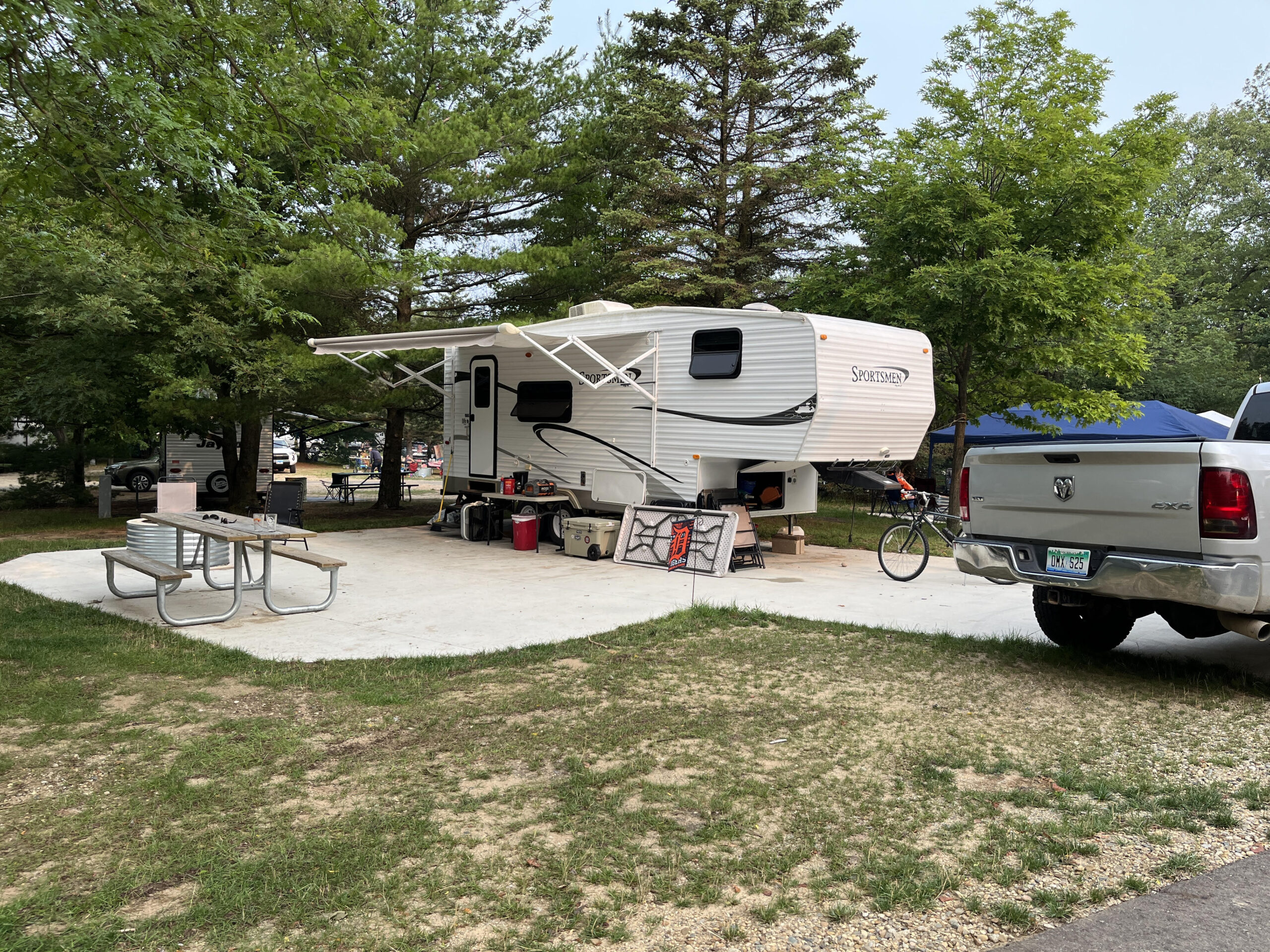 The campground at Van Buren State Park has five loops with over 200 total sites. Campsites cost approximately $35 dollars per night and they all have either 30 or 50amp electrical hookups. Most of the sites here are gravel–though some, like the one pictured above, are paved. Van Buren is more big rig friendly than many other state parks. The roads here are easy to navigate and most of the sites are easy to back into. Some sites here offer privacy and shade–while others are out in the open. Choose wisely when you pick your site.
There are two bathhouse here with restrooms and showers and both of them are very new and very clean. The dump station has potable water and two lanes so it does not get too backed up around checkout time. There are two very basic sand playgrounds here and very few other amenities. Most campers are here to enjoy the beach and head into South Haven for food, shopping, and family fun.
When Anna was camping at Van Buren there was a very nice mix of RV's including pop-ups, travel trailers, fifth wheels, and larger motorhomes.

Anna's group was "very tent-focused" and felt that they were surrounded by more RVs than than they would have liked. While many state park campgrounds in Michigan and across the country are very tent-friendly, Van Buren does seem to be more popular among RV owners. This is probably because the sites are large enough for them and the roads are easy to navigate.
Cell service is spotty in the campground
Enjoying the Beach at Van Buren State Park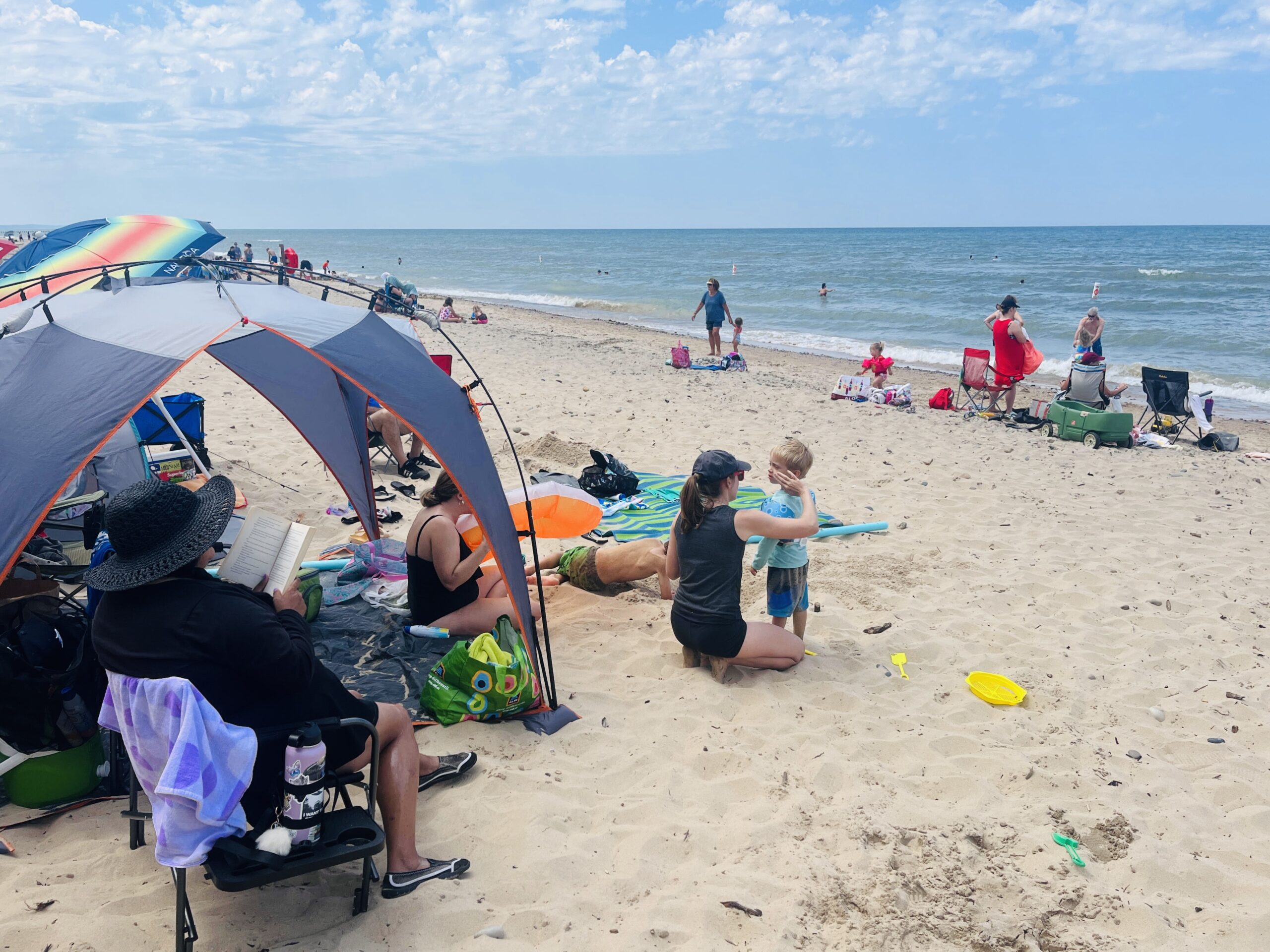 The beach at Van Buren State Park is sandy and has plenty of room for spreading out and enjoying the sun and the sand–but when you get into the water there are some rocks. Anna recommends wearing water shoes when swimming here. A section of the beach is dog-friendly.
The beach in South Haven is sandy on the bottom if you really don't like swimming with rocks in the water.
Anna enjoyed the campground at Van Buren State Park and loved the park itself. But her favorite part about camping in Van Buren is its close proximity to "some wonderful southwestern Michigan beach towns, including South Haven (a 10-minute drive away) and St. Joseph (a 25-minute drive away)."
Best Things to do in South Haven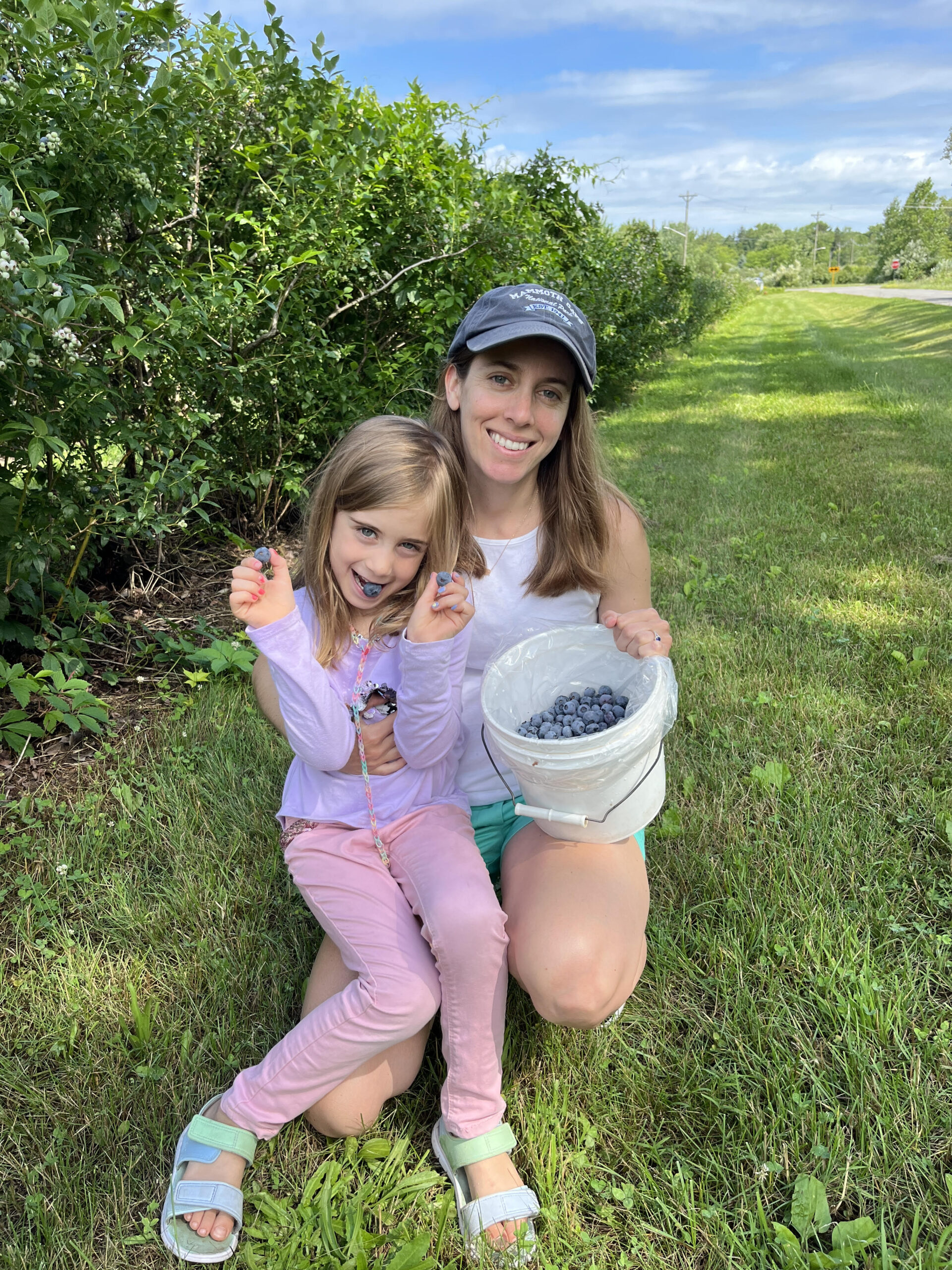 Anna and her family enjoyed blueberry picking ( which is in season June-September) and recommends Bumbleberry Acres and DeGrandchamp Farms. They also enjoyed a waterfront lunch at Admiral Jacks while they were in town.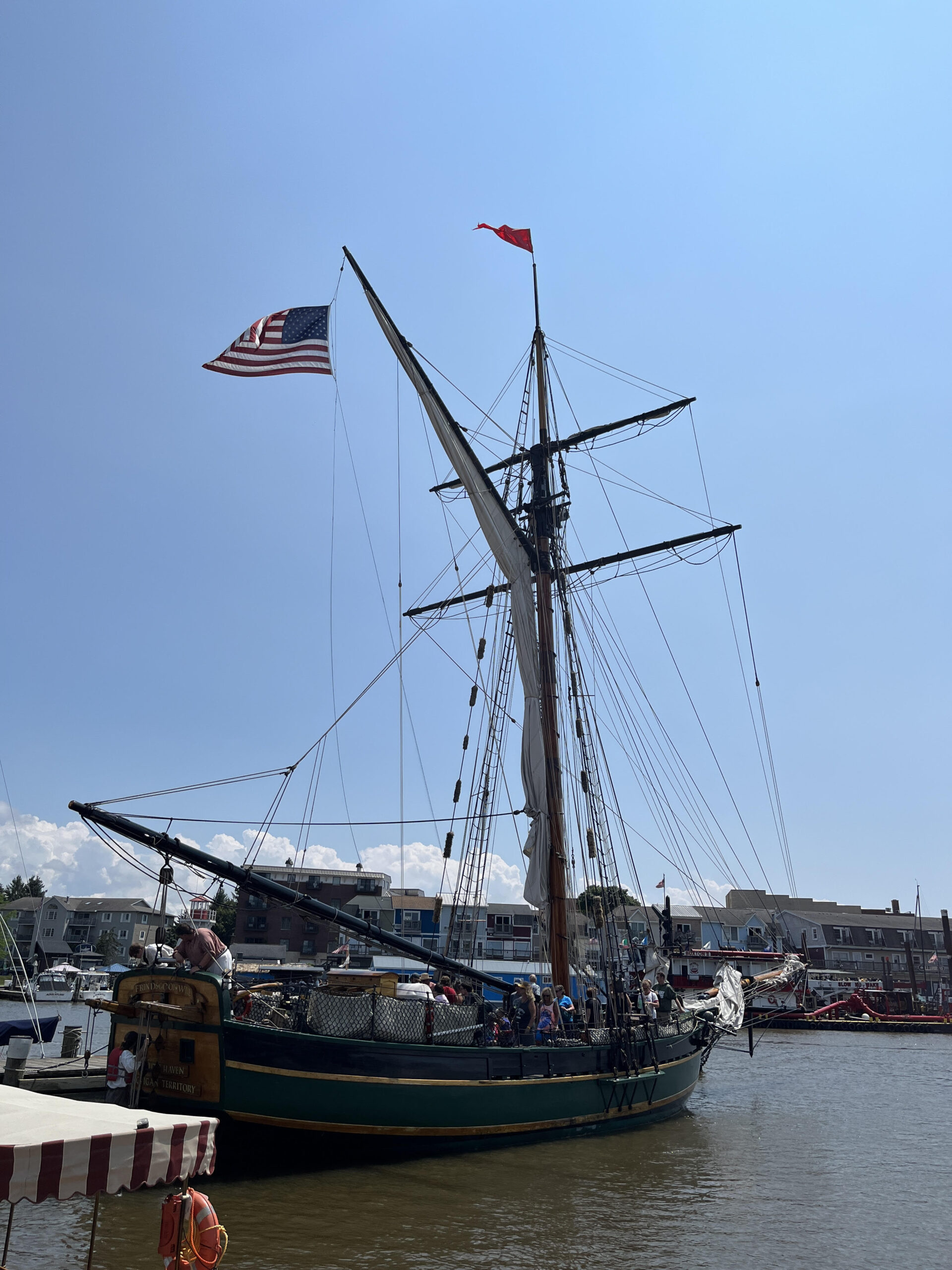 They also truly loved the Michigan Maritime Museum for its interesting exhibits great kids' activity room. The boat tours here are also highly recommended and boat tickets include are included with museum admission. Make sure to check out these boats if you go:
Friends Good Will, a replica 1810 top sail sloop, looks like a pirate ship
Lindy Lou, electric-powered replica river launch
USCG Motor Lifeboat 36460, built in 1941, starred in the Disney film The Finest Hours
Merry Time, 1929 Chris-Craft Cadet
The South Haven Lighthouse (which was originally lit in 1872 and is still operational) is also well-worth visiting and is a very popular stop in town. This historic lighthouse is at the end of a long concrete pier and is a short downhill walk from the downtown area. The keeper's house is on shore nearby, and was also built in 1872, and was transferred to the city for preservation in 2000. The Michigan Maritime Museum has renovated the keeper's house and it now serves as a research library.
Also make sure to check out North Beach and South Beach while you are in town and plan on eating great food and drinking great beer in downtown South Haven. There are plenty of good options for both in this charming and classic Lake Michigan shore town.
Podcast: Play in new window | Download