Mark Polk of RV Education 101 is simply one of the most experienced RV experts in the industry today. He started washing campers at an RV dealership when he was just a teenager, and he couldn't resist tinkering around in the service center even at that young age. After a career in the military, Mark returned to his roots as an RV sales manager and then later, finance and insurance manager.
Now RV enthusiasts are the lucky recipients of all that knowledge he accumulated along the way. After working at the dealership for years, Mark realized that customers couldn't possibly retain all the information they were given when purchasing their first RV. In a pre-You Tube world, he knew they needed video tutorials that they could refer to again and again.
So RV Education 101 was born. 
From VHS tapes to DVDs to the brand new RVOnlineTraining.com, Mark Polk and his wife Dawn produce the most reliable and comprehensive RV education materials out there.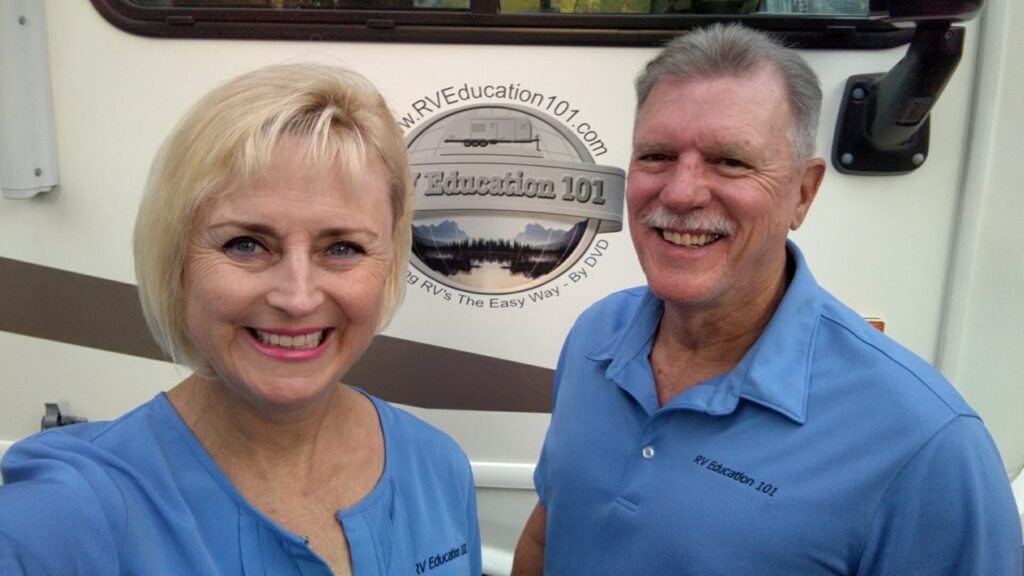 Mark Polk's RV Education 101 Resources
Mark and Dawn Polk just launched their first online training platform at RVOnlineTraining.com. It is truly an amazing resource for both new and experienced RVers. Each course has video tutorials with PDF resources and even quizzes to help you track your progress. Some examples of courses available are…
The Three Types of RV Maintenance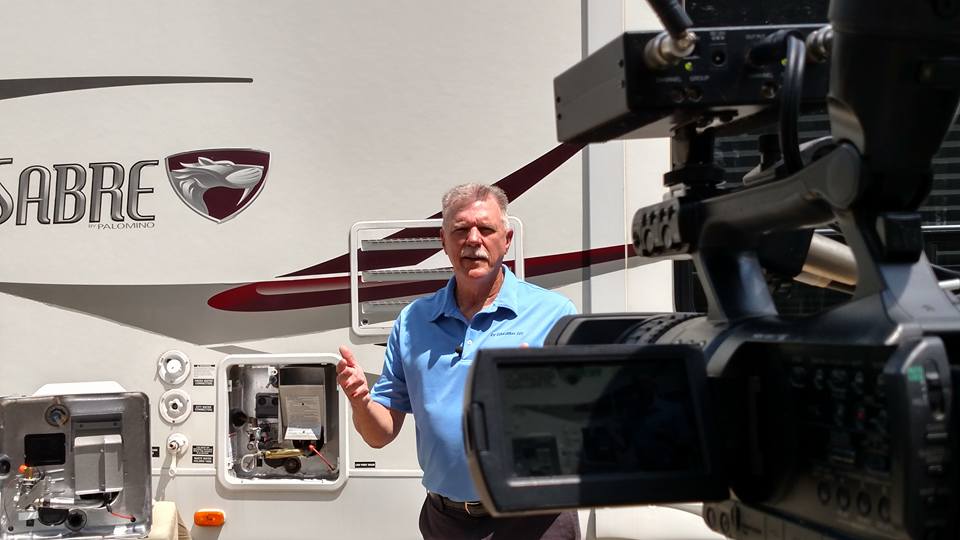 Even with all those courses available, Mark still took the time to teach us a heck of a lot about RV maintenance. The most common maintenance can be grouped into these three categories:
Preventative: Preventative maintenance helps you spot small problems before they become big problems. This can save you a lot of time and money later. Here are some items to check out regularly:
Fluid levels (for tow vehicles and motorhomes)
Tire pressure
Batteries
Roofing
Leaks (inside RV or under vehicle)
Scheduled: Just like you might get an oil change every 3,000 miles on your car, your RV has maintenance it needs periodically. This can include the following:
Brakes and wheel bearings
Calking and seals
Tire age
Ensuring your tow vehicle gets all of its scheduled maintenance, too!
Emergency: These problems pop up all of the sudden and often require immediate repair. Hopefully, if you've done your preventative and scheduled maintenance, you will have fewer emergencies.
Even though we have been RV owners for eight years, and talk extensively to folks in the industry, we still learned quite a few things from talking with Mark!
RV Toolkit Necessities
Apparently, Mark Polk travels with an entire workshop and service center in his motorhome. We got him to narrow down his list to eight of the most important items to have in your RV toolkit. You can get his complete RV Toolkit PDF here.
We are so thankful Mark was willing to sharing his expertise with us! Hopefully, we can all keep our RVs in tip-top shape for the years to come.
If you'd like to learn more about RV maintenance, be sure to check out RV Mobile Repair and Maintenance 101, Tips for Cleaning the RV Exterior, and It's Potty Time: Taking Care of Your RV Toilet and Sanitation System.
We'll see you at the campground!
Stephanie + Jeremy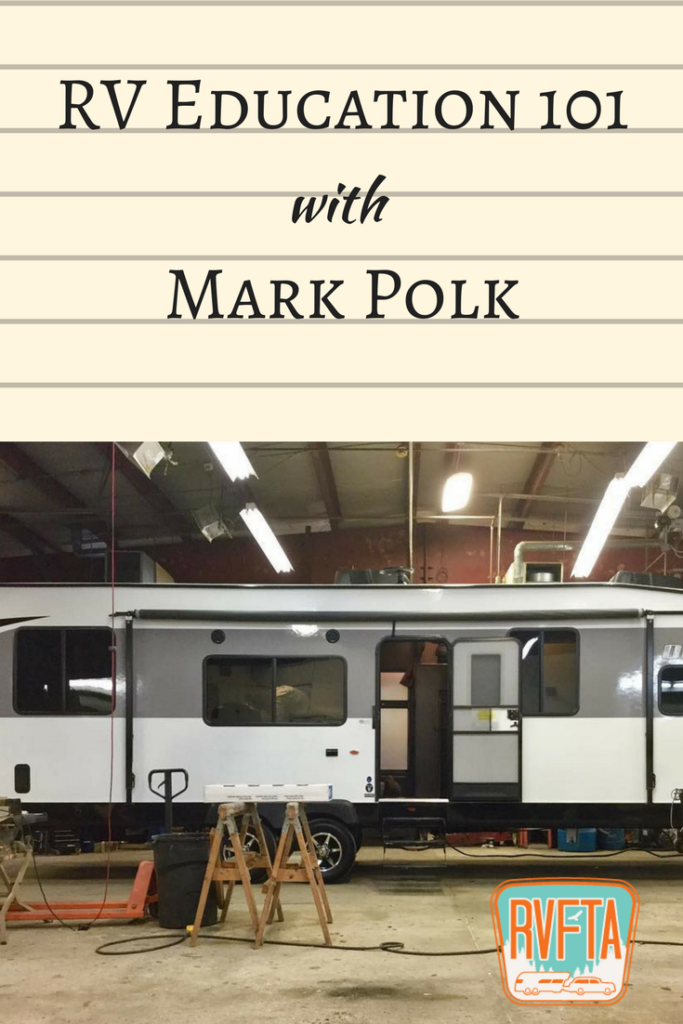 Podcast: Play in new window | Download