Brown Tract Pond Campground in the Adirondack region of New York State might be the most remote campground we have reviewed so far. It's near the center of Adirondack Park, about 5 hours north of New York City and 5 hours northwest of Boston. The campground has an entrance road that is mostly unpaved. Portions of the road can be rocky and narrow as well. So if you would like to visit, be prepared for a little adventure.
Campground Details: Brown Tract Pond
    
There are 90 campsites in the Brown Tract Pond campground, and most of them are suited for tents or small trailers. There are however 18 sites for 30 foot trailers, so they are quite competitive when it comes to making reservations.
The campground is rustic, wooded, and primitive. Flush toilets are available in most (not all!) areas, but there is no hot water or electricity either in the bath houses or at the campsites. Even the ranger station is powered by a generator. Showers aren't available on site, but there are free showers at nearby campgrounds if you get desperate.
To reserve a campsite at Brown Tract Pond, you'll need to go through Reserve America and book nine months in advance. The camping season is relatively short in this region, so water sites are very competitive. A site will run you $18 per night, plus a $5 out-of-state fee if you aren't a New York resident.
Campsite Details: Brown Tract Pond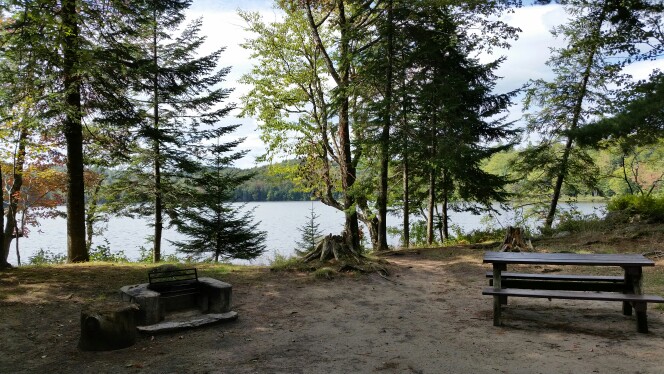 Most of the sites here are semi-private with a ton of mature tree growth. Many are flat, but expect some uneven terrain and root growth. There are picnic tables and fire rings on each site. Water spigots are available at regular intervals.
Campground Amenities: Brown Tract Pond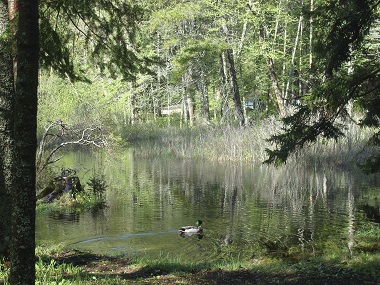 Even though this campground is about as remote as they get in the northeast, the ranger presence is strong, friendly, and helpful. Our campground correspondent, Tatiana, has been camping there for years with her family and never had a problem with partying or noisy neighbors.
The stars of the show here are the two large ponds that are only open to non-motorized boats. There's a beach, picnic area, and canoe rentals. There's also an island in Lower Brown Tract Pond that has large rocks that visitors can jump off. Sounds like an amazing way to spend a summer afternoon in the Adirondack region.
Be prepared to unplug and disconnect if you stay at this campground. You are wayyyyy out there and probably won't get reliable cell service.
Regional Highlights:
The Adirondacks is all about enjoying the great outdoors. Tatianna has spent her life camping in beautiful New York State, and she always has such great recommendations for our listeners.
Some of her favorites mentioned in this episode include…
Great Camp Sagamore
Adirondack Experience
Raquette Lack Navigation
The Wild Center
Brown Tract Pond Campground sounds like the perfect place to visit if you want to feel like you're in the middle of nowhere and still enjoy the comforts of your RV. This is the type of place where you can enjoy the quintessential summer day: sitting on the beach, jumping off rocks, and canoeing. We're sold.
To read about other campgrounds that Tatiana loves, check out these reviews.
See you at the campground,
Stephanie + Jeremy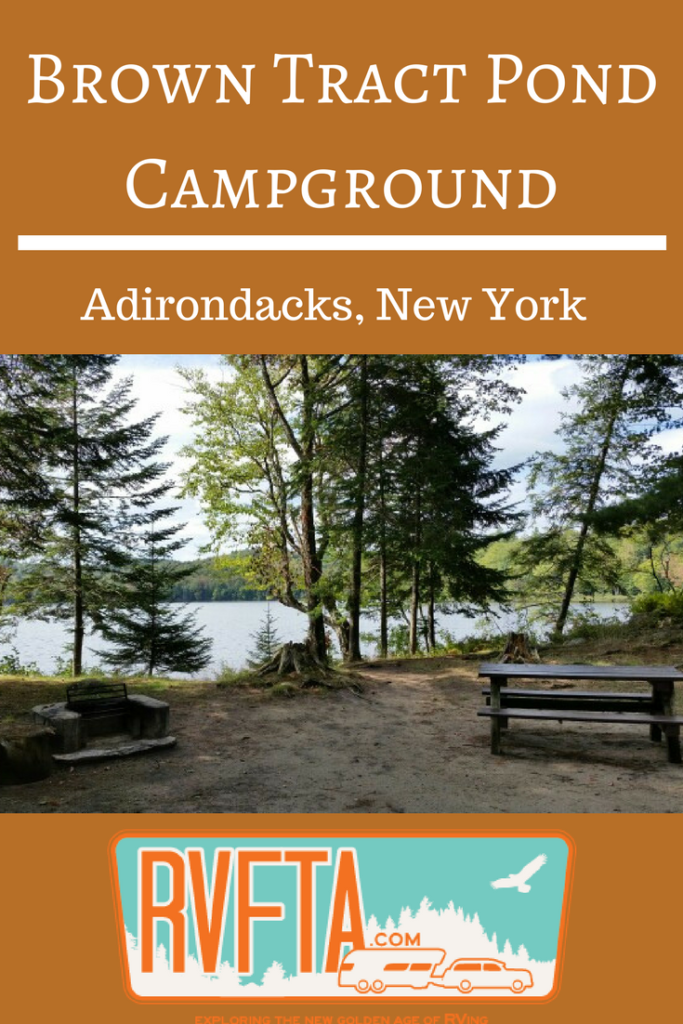 Podcast: Play in new window | Download