Lake Rudolph Campground and RV Resort in Santa Claus, Indiana is a true resort campground. This is a place where families can gather, camp, relax, and have a blast. And with Holiday World right next store, it can be the perfect family vacation not far from home.
Campground Details: Lake Rudolph Campground and RV Resort
Lake Rudolph Campground is very large, with 285 vacation rentals and 235 full-hookup RV and tent sites. The vacation rentals include cabins, cottages, and RV rentals. This means Lake Rudolph is a great campground to visit with extended family or friends that don't own their own campers. An important thing to note if considering this option is that the cabins and cottages are relatively new, while the RV rentals are a bit older and weathered.
Although the campground is located in the rolling hills of Southern Indiana, it is relatively flat and generally wooded.
The prices are dynamic, changing with the seasons and the day of the week. If you are looking to visit during peak summer season, consider reserving from Sunday through Thursday to save some money. Full hook up sites range from $54 to $74. Vacation rentals go from $155 up to $300 per night.
Family Vacations at Lake Rudolph Campground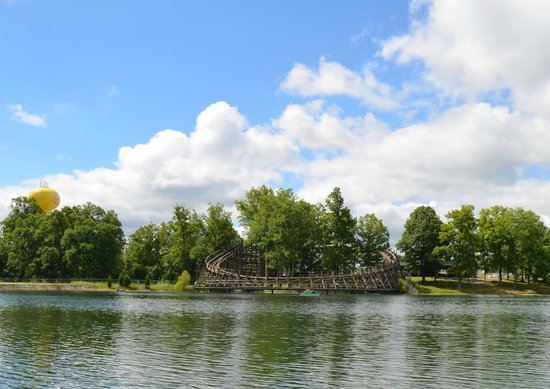 Dean and his family decided to celebrate a graduation at Lake Rudolph Campground this past summer. They were staying for 7 nights and needed two RV sites and a vacation rental. The family was able to call a few months in advance and book sites right next to one another. Dean was particularly happy with the customer service he received during the reservations process.
Campsite Details: Lake Rudolph Campground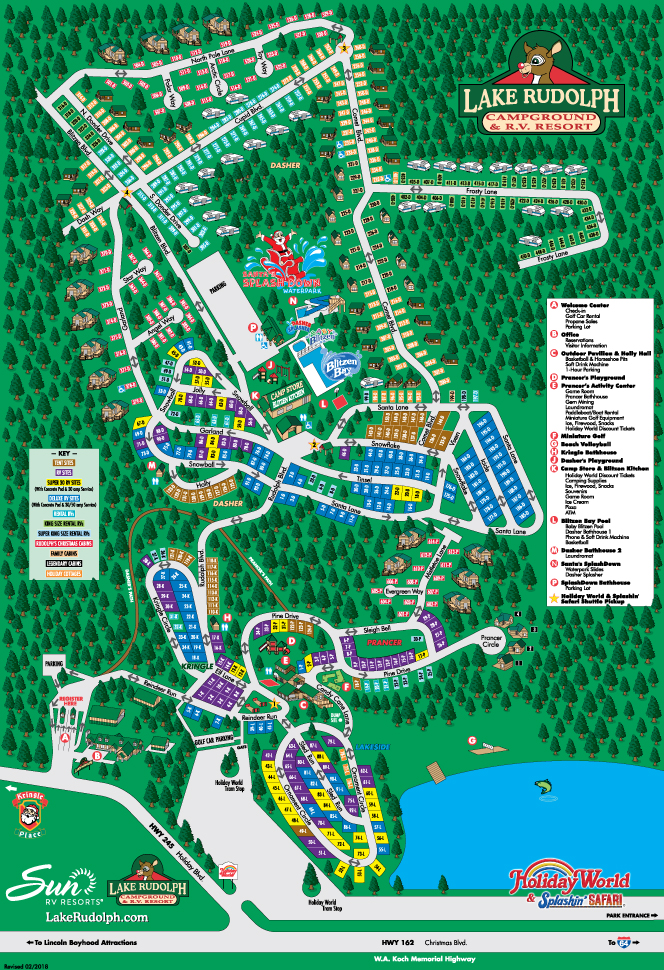 This is a family resort that attracts visitors who want to enjoy the amenities and visit Holiday World. As is the case for most resort campgrounds, large, secluded sites are not readily available. The campsites are mostly back in and well-maintained. However, they are certainly not large.
Campground Amenities: Lake Rudolph Campground
Lake Rudolph calls itself a resort and follows through with all the amenities. There are multiple pools, playgrounds, basketball courts, and miniature golf. Other amenities include…
horsehoes pit
fishing lake
beach volleyball
game rooms
nature trails
Santa's Splash Down Water Park, golf carts, and boat rentals are all available for an additional cost.
Holiday World and Splashing Safari Amusement & Water Park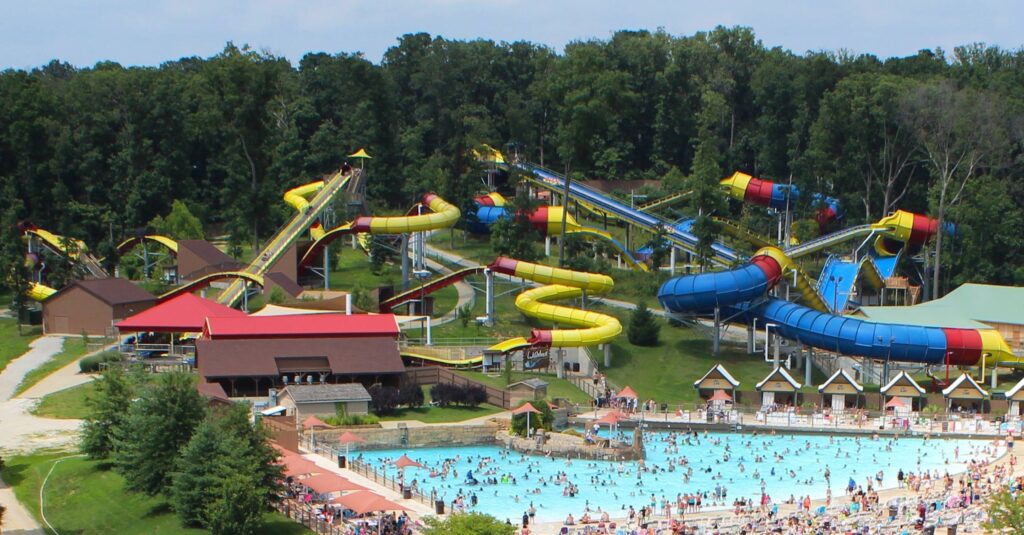 Dean and his family have been visiting Holiday World and Splashing Safari Water Park every summer for years. In fact, his daughters admit to preferring Holiday World to Disney World when given a choice between the two.
Holiday World is exceptionally clean and very family friendly, offering free soft drinks, water, and sunscreen to all visitors. Admission is also very affordable. One day admission is $48.99 for adults and $38.99 for kids under 54 inches. However, there are also deals to be had online that can save visitors up to $20 a ticket. Those prices are pretty attractive when compared to other theme park tickets out there!
You'll have to listen to the podcast episode to hear Dean's favorite roller coaster and water slides picks…
Other Area Attractions Near Lake Rudolph Campground
Just five miles away from Lake Rudolph is Lincoln State Park with camping, hiking, boating, and an outstanding summer concert series. Other nearby points of interest and yummy eats include…
Bottom line? Lake Rudolph Campground & RV Resort is an amazing and affordable family getaway in the southern hills of Indiana. Dean's kids don't really want to go ride the coasters anywhere else…and they think you won't either.
See you at the campground!
Stephanie + Jeremy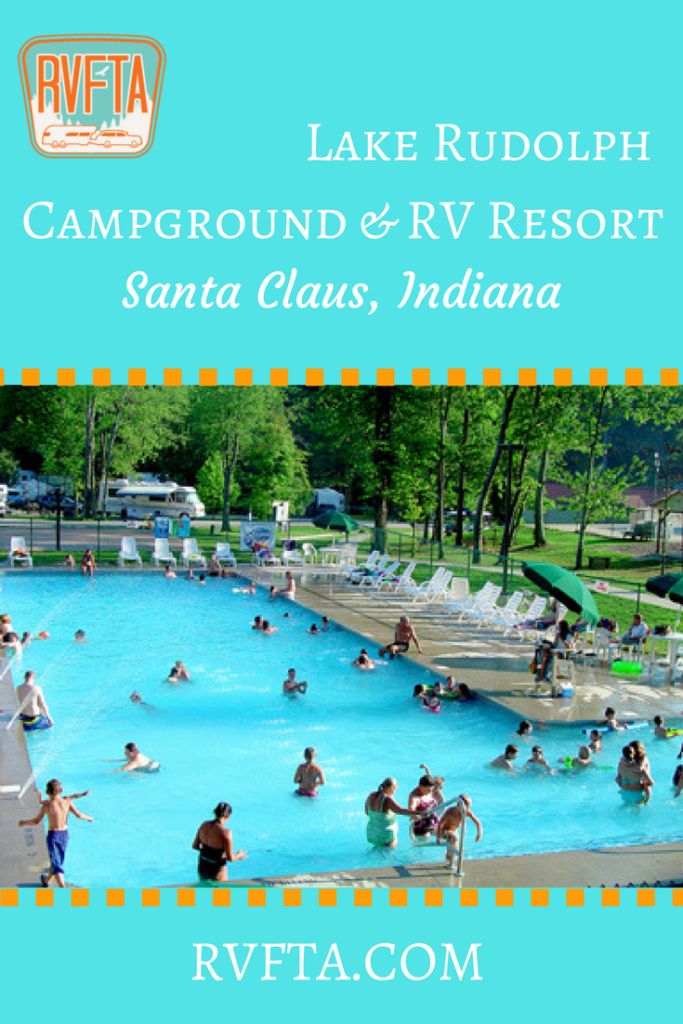 Podcast: Play in new window | Download