Are you looking for something new and unexpected for your next great road trip? Then why not take a good look at Maryland's Scenic Byways?  An RV, cabin, or tent camping trip along one of these 18 scenic byways can include mountains, rivers, lakes, beaches, cities, quaint small towns, historical site seeing, epic seafood and endless options for outdoor adventures. In short–a road trip through Maryland can be anything you want it to be. The state has a diverse landscape and a rich cultural heritage that is well worth exploring. When it comes to campgrounds, the state also has a wide variety of options, from posh RV resorts, to breathtaking state and national park campgrounds with sites right on the beach. So whether you are a glamper, a tent camper, or an RV owner–we think its time you gave Maryland's Scenic Byways a good look.
We roadtrip through Maryland every single fall, and we have made magical memories along the way–and we know you will too. We hope your journey starts right here. Here are quick breakdowns of our personal favorite scenic byways for an RV or camping centric road trip. To check out the entire list of Maryland's Scenic Byways click here for maps, detailed itineraries, and photos and videos that will help you plan your trip.
To listen to Jeremy and Stephanie talk about Maryland's Scenic Byways on a special episode of The RV Atlas podcast, click on the media player above, or subscribe to The RV Atlas wherever you get your favorite shows. This special blog post, and the accompanying podcast, are sponsored by the Maryland Office of Tourism. 
Mountain Maryland Scenic Byway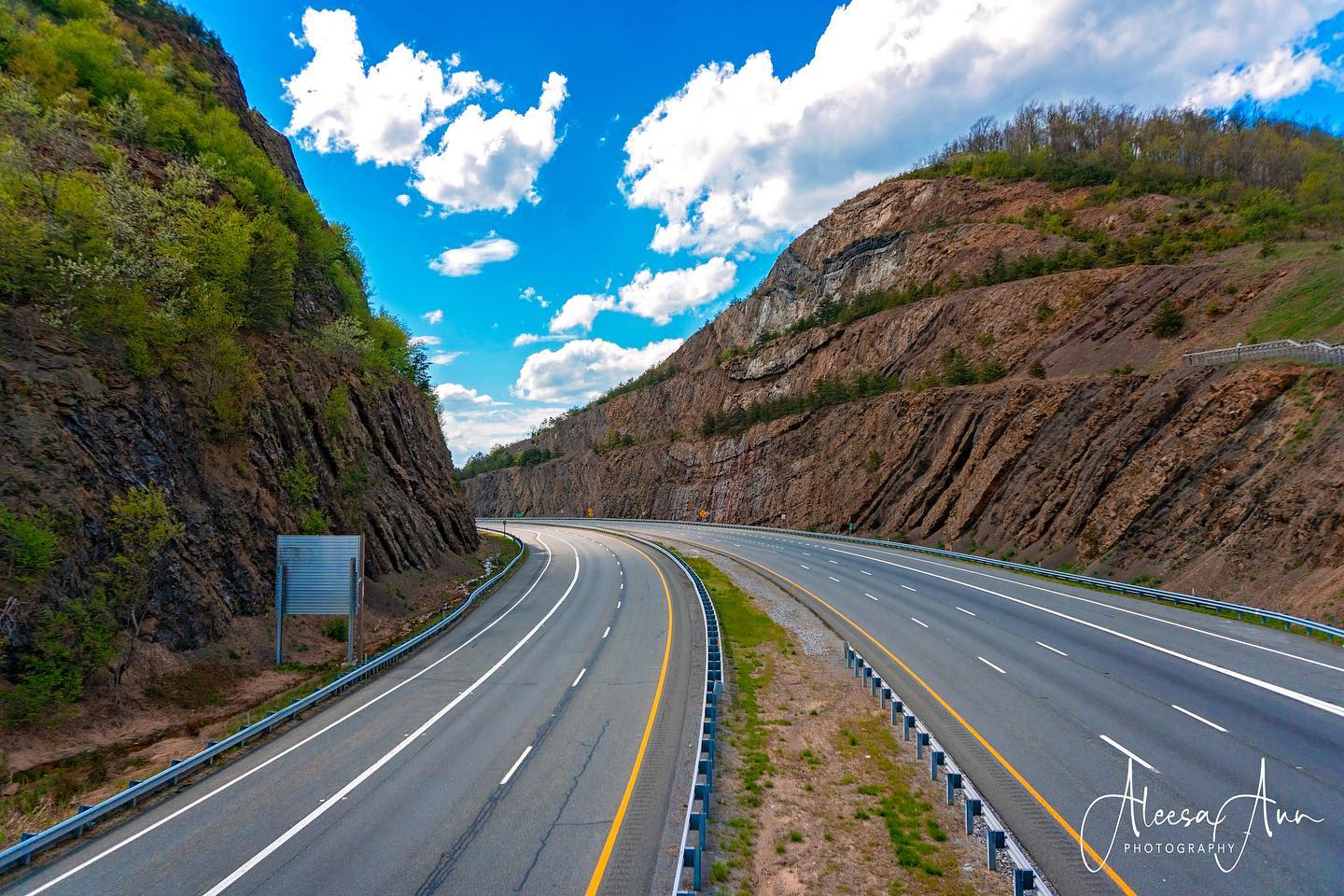 Maryland has mountains! The western corner of Maryland often gets overlooked because of the state's stunning beaches and coastal waterways–but the Mountain Maryland Scenic Byway is well worth visiting.  Outdoor activities abound in all four seasons with great options for hiking, fishing, skiing, and boating. We like fall the best in Mountain Maryland–when the leaves change color and the crisp evenings are perfect for campfires. When visiting this Scenic Byway–make sure you don't miss Keyser's Ridge. The views are spectacular.
Also make sure to check out Swallow Falls State Park and visit Muddy Creek Falls–it is Maryland's tallest free-falling waterfall. The campground at Swallow Falls State Park is also excellent. It has 65 wooded campsites and several well-equipped camper cabins that are perfect for a weekend getaway. There are even a few sites with electrical hookups! But make sure you book early if you want one of those.
Historic National Road Scenic Byway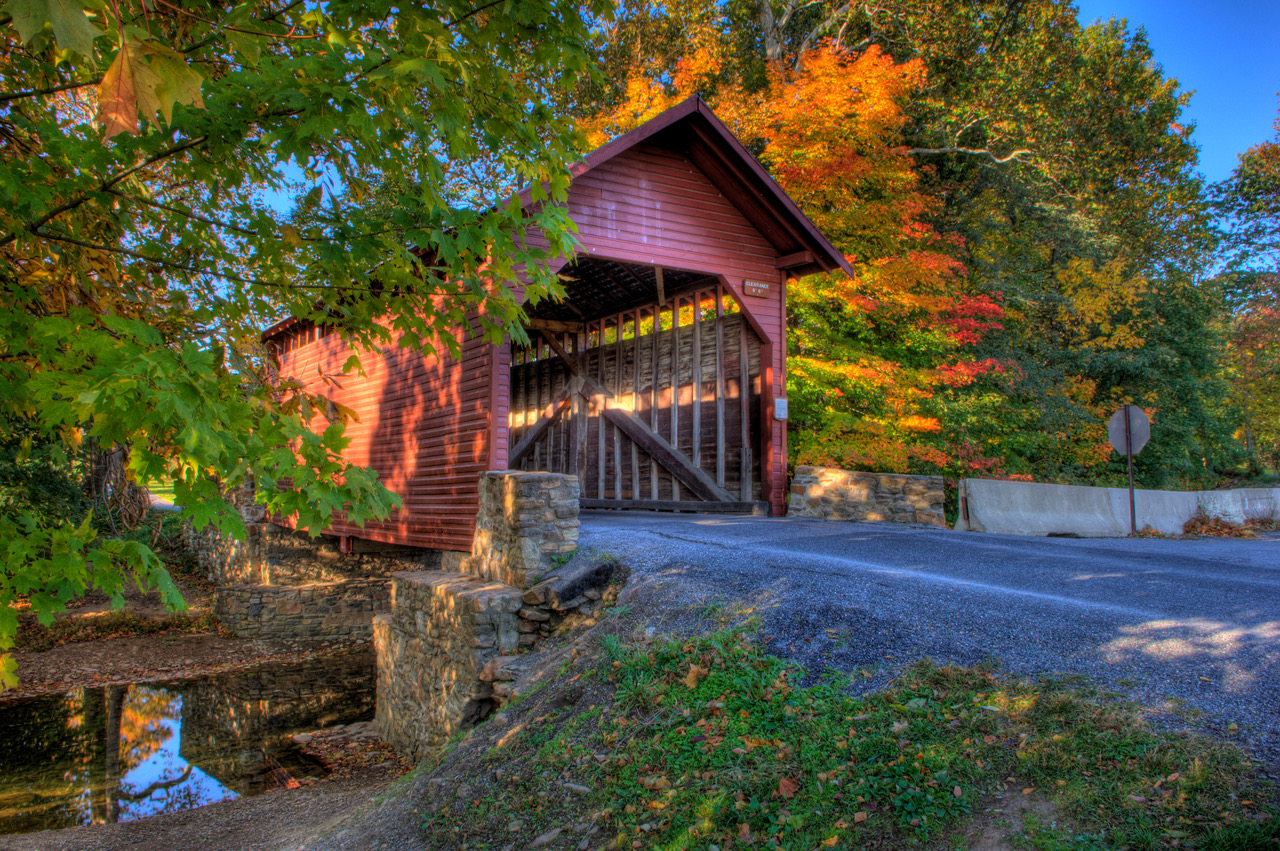 Many of Maryland's Scenic Byways offer a diverse landscape, but perhaps none more so than the Historic National Road Scenic Byway. It cuts across the top of the state from the northwestern corner to Baltimore. You can start in the city and work your way across the state from east to west–or start in the countryside in the western part of the state and end up in the city. Our family has loved visiting Baltimore for decades. When we go, we always head to the Inner Harbor first. Every time we go we try to visit the American Visionary Art Museum (AVAM) and catch a baseball game at Camden Yards, our favorite stadium in the country.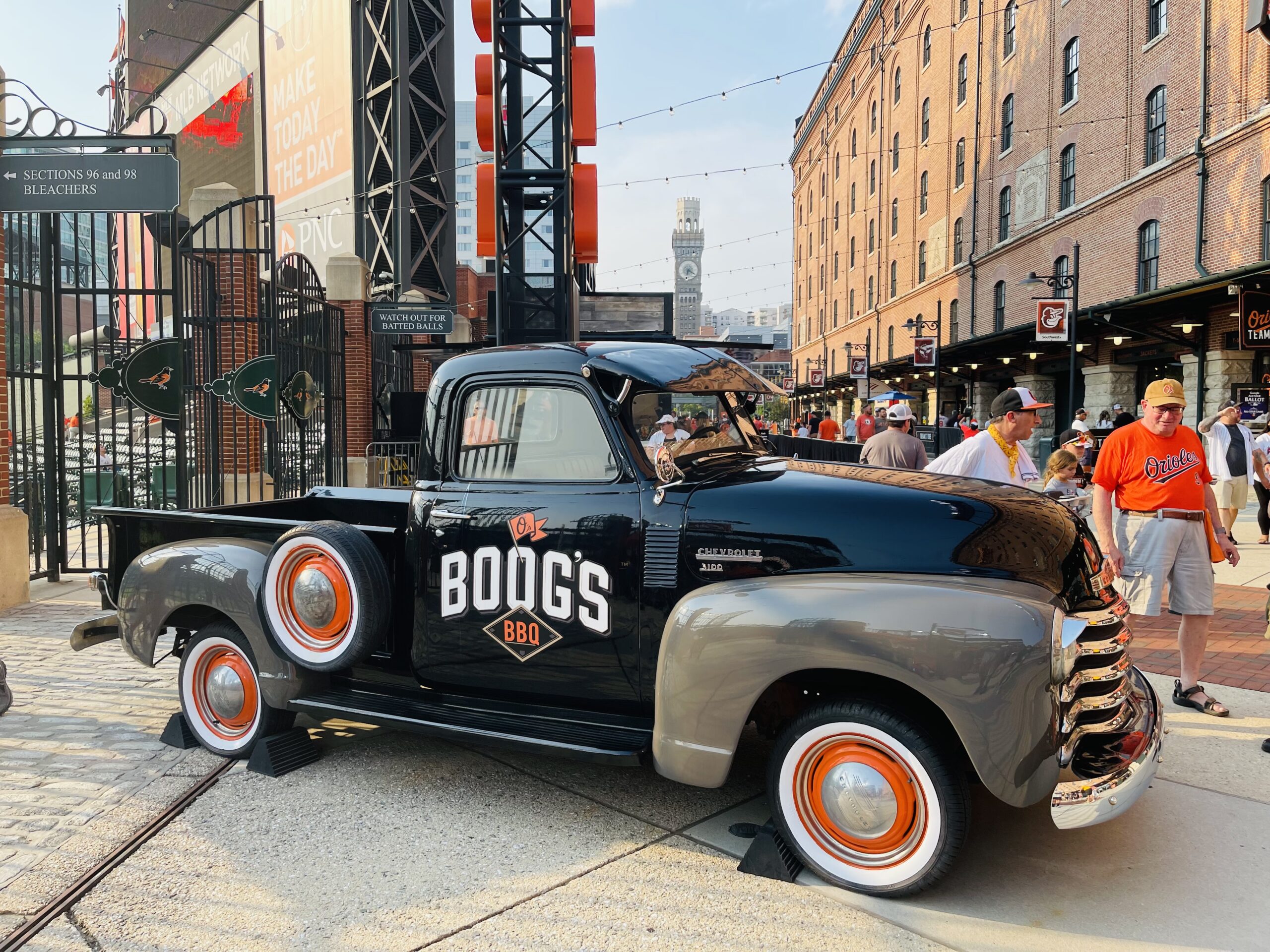 Getting a pit beef platter at Boog's BBQ Pit is a must when we take in a ball game at Camden Yards–and we have even met Boog Powell there during one of our trips! He was kind enough to sign autographs for all three of our kids. The National Aquarium (formerly known as the Baltimore Aquarium) is another great option for families visiting the city.
Baltimore's Historic Charles Street Scenic Byway
When visiting Baltimore don't forget to check out the Charles Street Scenic Byway. The options for food and culture are terrific. The flowers at Sherwood Gardens are amazing in the spring, and the Baltimore Museum of Art has a stunning collection of art by Henri Matisse. We recommend camping at Cherry Hill Park in College Park Maryland when visiting the city. They have RV sites that will accommodate rigs of all sizes, and a variety of cabins. Cherry Hill Park is open year-around–and so is Charles Street!
Chesapeake and Ohio Canal Scenic Byway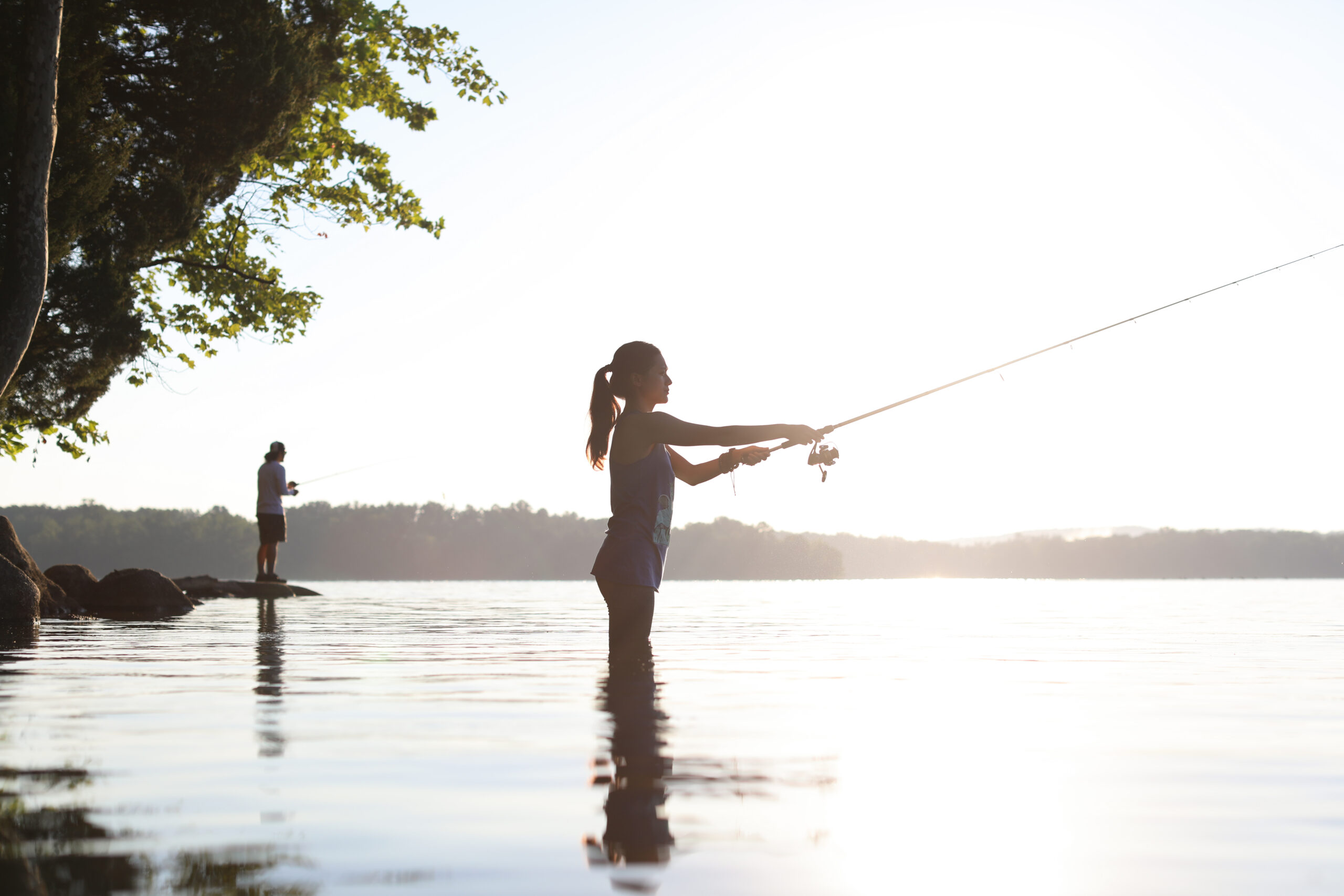 Maryland's Scenic Byways have great camping options. The most unique byway for those that love to tent camp (or own small RV's) may be the Chesapeake and Ohio Canal Scenic Byway. Along this byway you will find 5 reservable drive-in campgrounds for tenters and small RVs-and over 30 hiker-biker campgrounds for those that are looking for a foot-powered adventure. There is great biking on the Western Maryland Rail Trail and on various spots along the canal–so combining a camping and biking trip is an absolute blast.  We also recommend bringing your kayak or renting one from an outfitter when visiting this Scenic Byway. The fly fishing is also great in a variety of spots along the canal.
Antietam Campaign Scenic Byway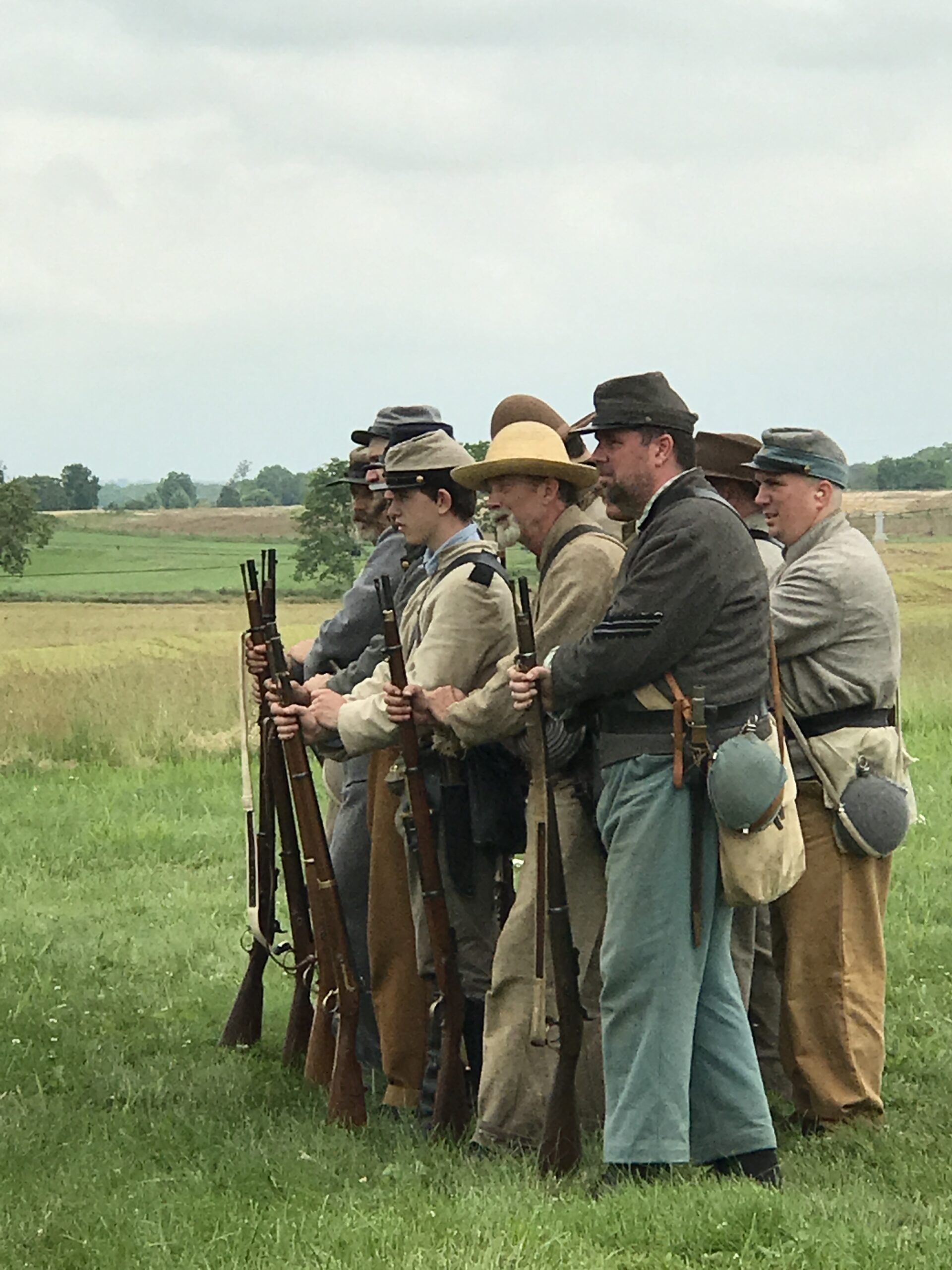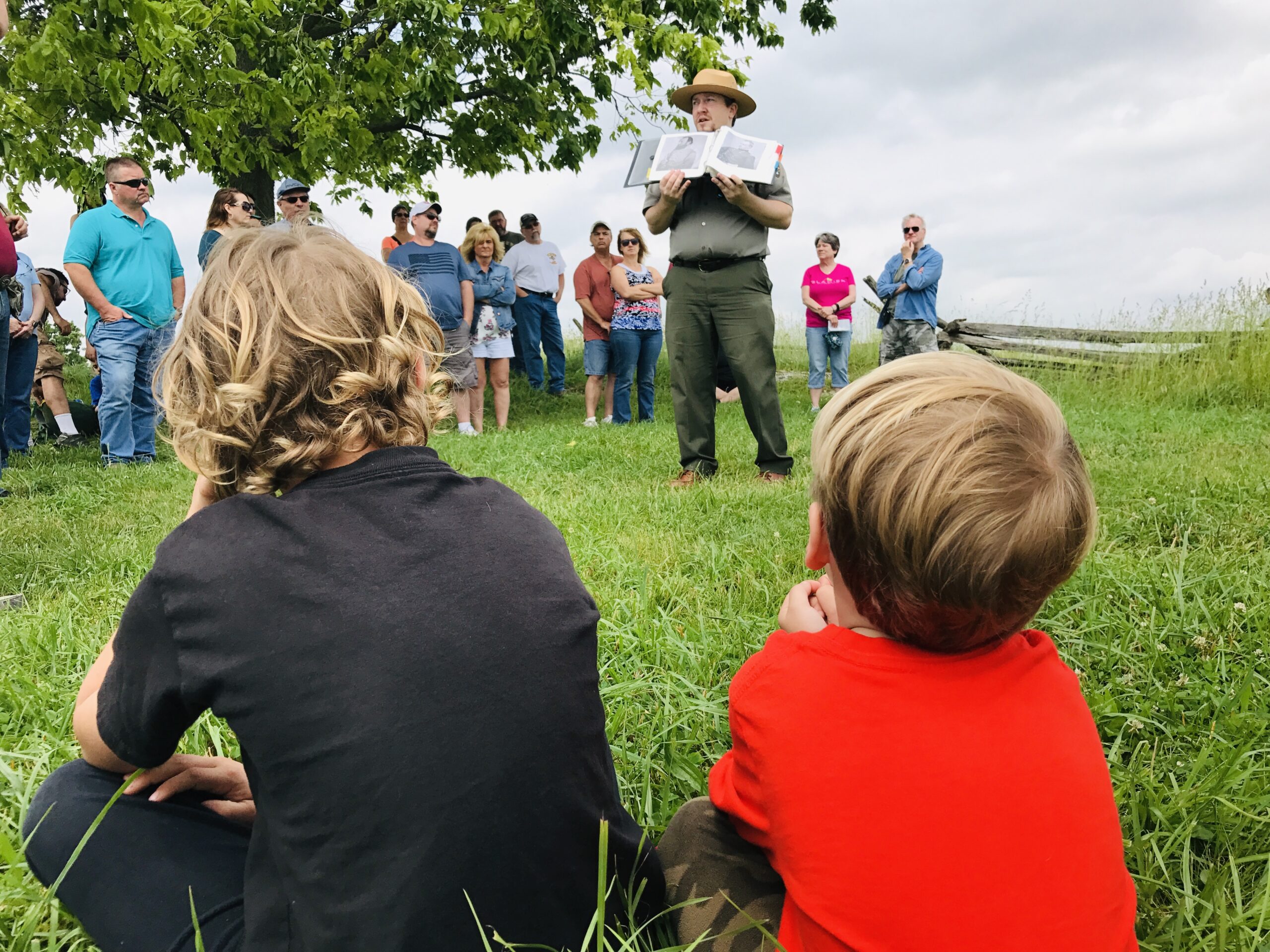 Our family visited Antietam National Battlefield when our kids were very young–but we know it still made a huge impression on them. We attended a ranger-led talk that the kids still talk about to this day.  The historical reenactments of the bloodiest single-day battle of the Civil War and the events surrounding it are also fascinating. If you are looking to camp near Antietam, there are several good options in nearby Hagerstown–including a KOA and a Jellystone. After touring the battlefields and taking in a ranger-led talk, head into downtown Frederick for a terrific dinner.
Star-Spangled Banner Scenic Byway
History buffs will love the Star-Spangled Banner Scenic Byway–and so will those that love outdoor recreation. The soldiers that defended Maryland during the war of 1812 inspired the poem that was eventually transformed into our National Anthem. Sites along this scenic byway bring the past to life while two great parks provide plenty of fishing, hiking, swimming, and exploring. Calvert Cliffs State Park also has fossil hunting and really cool cliffs along the Chesapeake Bay and a sandy beach for swimming. Flags Pond Nature Park has great options for those that love to wet a line.
Lower Susquehanna Scenic Byway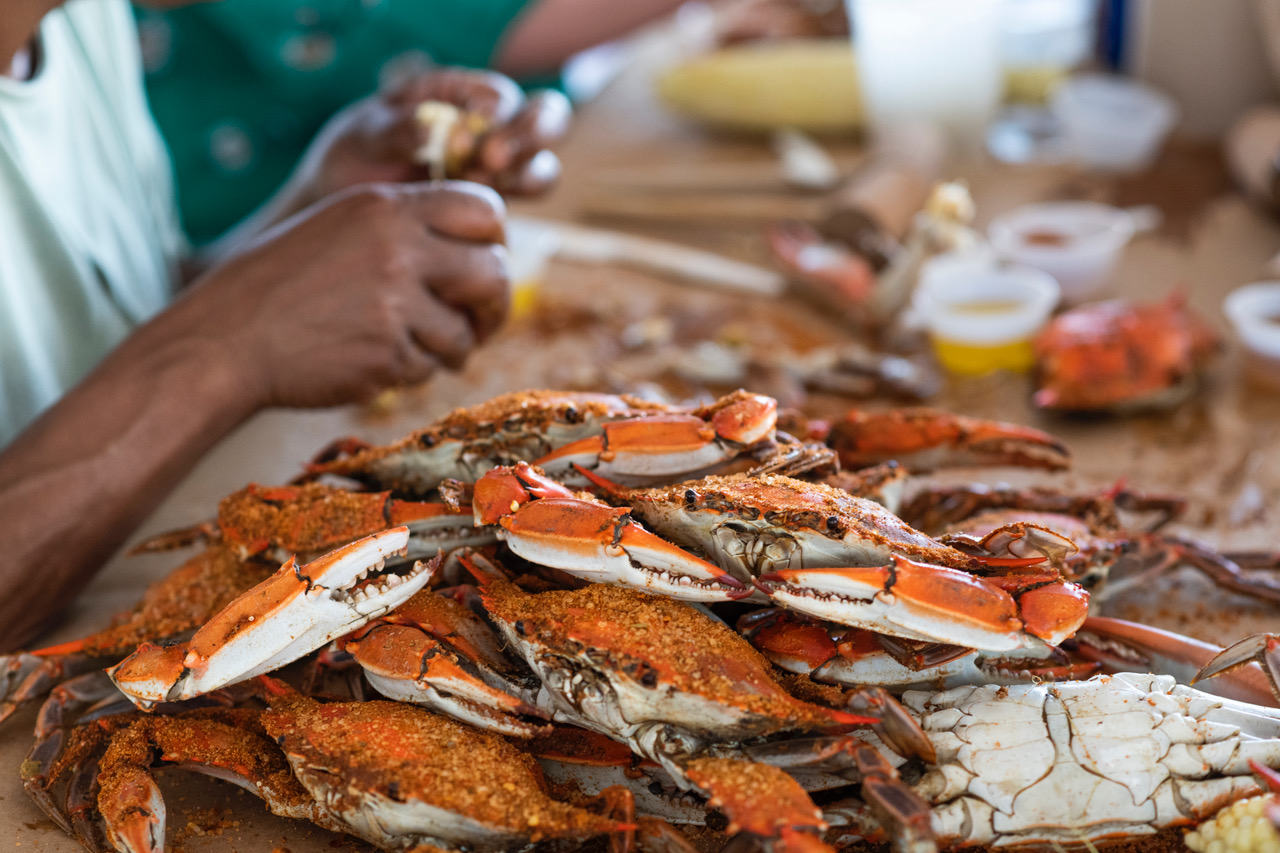 The mighty and culturally rich Susquehanna River offers endless opportunities for outdoor adventurers and for those looking for great food, culture, and antiquing. Our favorite stop along this scenic byway was Havre De Grace. We loved visiting here when our boys were playing in a nearby Ripken baseball tournament. Views of the water abound as you stroll through this town's charming streets. The shopping is quirky and fun. There are plenty of antique shops, but there are also record shops and stores with sports memorabilia. There are also so many good places to eat that it is hard to choose. Make sure you check out Tydings Park and Concord Point Lighthouse while you are here. They are both lovely spots for a short stroll before or after lunch or dinner.
When visiting the Lower Susquehanna Scenic Byway campers might want to stay at Susquehanna State Park near Havre De Grace. The campground here is lovely and has two loops with a total of 69 sites. Well-equipped camper cabins are also available.
Booth's Escape Scenic Byway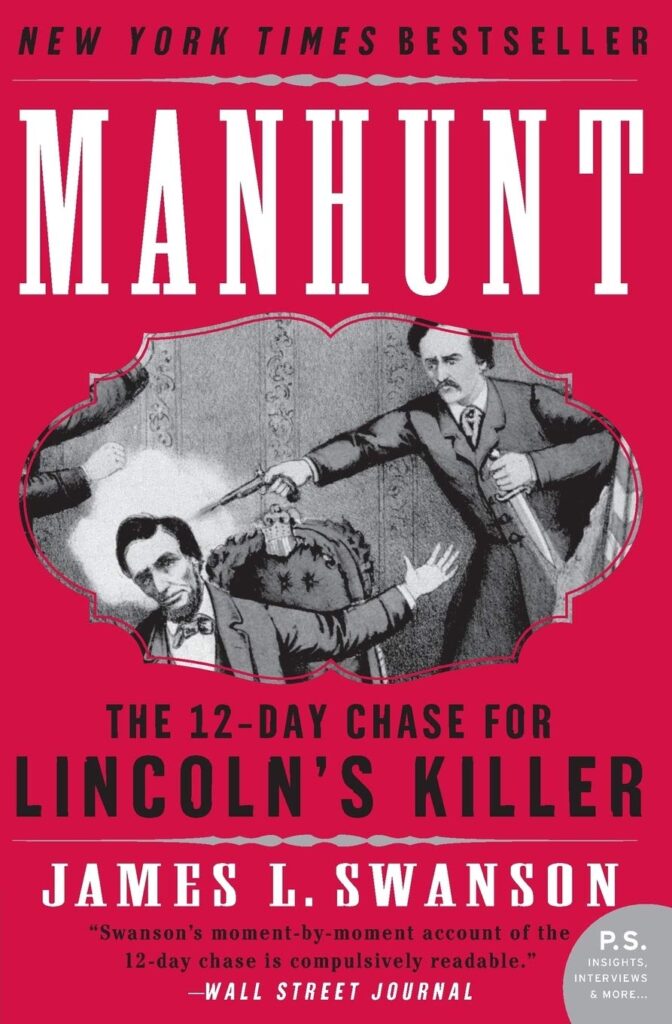 If you decide to take a roadtrip along the Booth's Escape Scenic Byway, make sure you pick up a copy of Manhunt by James Swanson before you go. This nonfiction page turner will be a perfect primer for a road trip that follows in Booth's footsteps as he fled from Ford's Theatre after assassinating Abraham Lincoln. This journey will take you to some of Booth's hiding places and to other historical sites that bring this dark chapter of our country's history to life.
Chesapeake Country Scenic Byway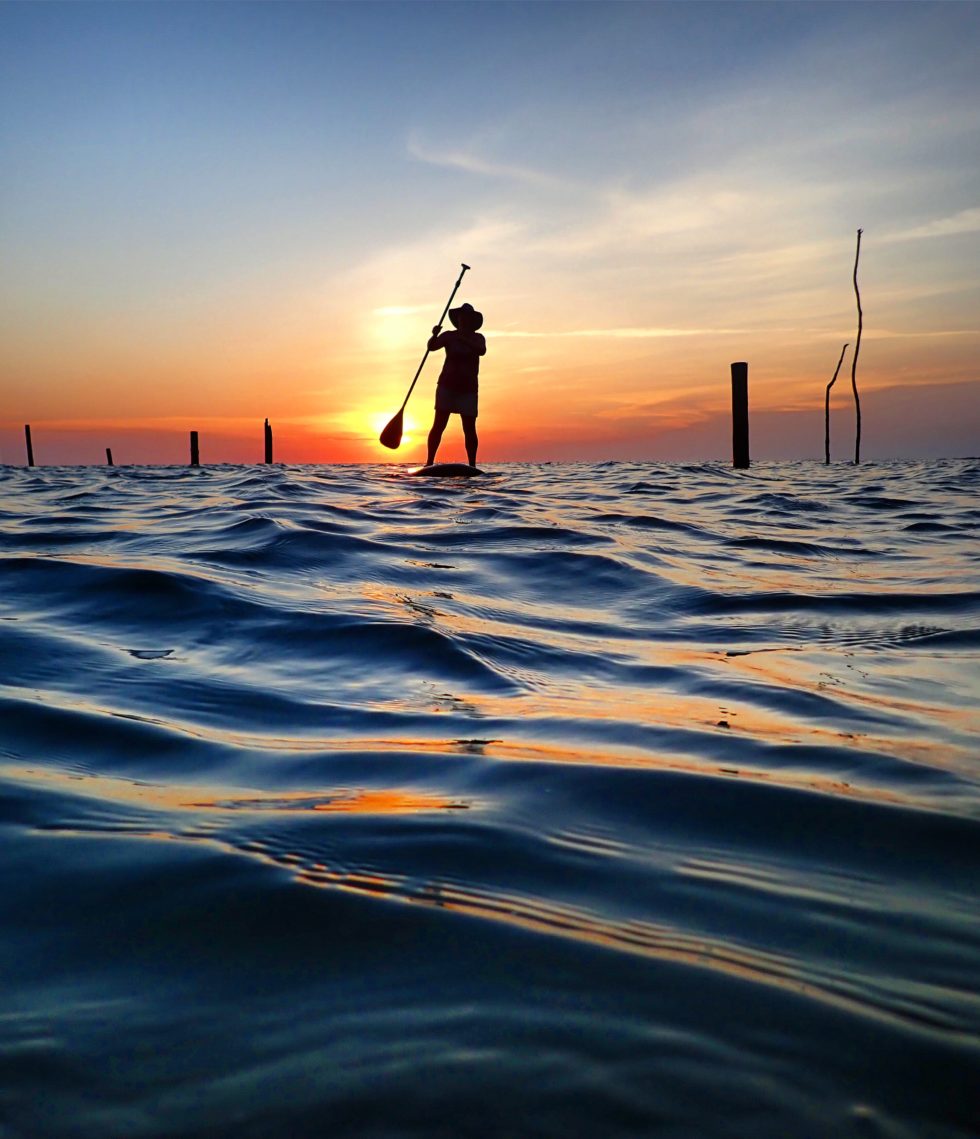 When we think of Maryland, our thoughts often turn to the beautiful waters of the Chesapeake Country Scenic Byway. Here you will find spectacular kayaking, fishing, stand up paddle boarding, and seafood that is famous the world over. There are so many cute little towns along this byway that would make great spots for a romantic vacation. We love Easton for its charming farmer's market, film festivals, and shady tree-lined streets. Also make sure to check out Oxford and Chesterton for boating, kayaking, and tons of seafood options.
We really want to check out the Frederick Douglass walking tour in the mid-shore area. Frederick Douglass was a runaway slave who became an author, public speaker, statesmen, and one of the most prominent Americans of the 19th century. His presence and council were even requested in the White House by Abraham Lincoln. African-American history is rich in Maryland as we can also see when we explore the Harriet Tubman Underground Railroad Scenic Byway.
Harriet Tubman Underground Railroad Scenic Byway
History buffs will love all of Maryland's Scenic Byways, but many will put the Harriet Tubman Underground Railroad Scenic Byway at the top of their lists. Tubman has been hailed as "the Moses of Her People" and for good reason. Like Frederick Douglass, she escaped slavery and dedicated her life to freeing her people. Harriet Tubman helped more than 70 enslaved people escape their captivity and find their way to freedom via the Underground Railroad. She was, perhaps, the railroad's most famous conductor. To learn more about Harriet Tubman, start your roadtrip at the Harriet Tubman Underground Railroad Visitor Center.
As you can see, Maryland has so much to offer. A road-trip through the state offers endless opportunities for exploration. The only question is, which Scenic Byway do you want to explore first?
Podcast: Play in new window | Download