It's the Year of the RV, so of course, it is the perfect time to talk about camping trends. Aside from RVing itself being so hot, what else is going on in the world of camping? We're going to take a look at some of the camping trends on our radar. Are these hot or not??
To hear all about these campground trends, press play on the media player above or look for The RV Atlas wherever you find your favorite podcasts!
RV Newbies
The COVID-19 pandemic has inspired many people to purchase RVs who might not have otherwise. Now, the RV world is filled with newbies. So, we hate to ask the question, but is that a good thing? First, none of us have ownership of the RVing experience. We don't own it, even if we did it before someone else. Of course, we love to see new people falling in love with the RV lifestyle. That benefits all of us in the long run.
One downside is that campgrounds space was already tight across the country, even before tons of new RVers began making reservations. However, the big rush from this summer could spur development at RV parks. While this summer is extra tight, perhaps there will be plenty of sites in future summers. It takes a long time for new parks and expansion to come to fruition, but we predict we will see some great new campgrounds within the next five years.
Finally, some of these RV newbies may sell their rigs once airline travel and cruises become a thing again. Some people will head into it with great intentions this summer, but they may find it is not for them. And, that's okay!
Dynamic Campground Pricing
If you aren't familiar with dynamic campground pricing, this is when parks have flexible rates instead of a set price. So, holidays and weekends would be more expensive than mid-week. Prices may vary a lot by season, as well. You might stay a week at a campground and pay a different rate each night.
The tourism industry has always worked this way. They need to make more money during certain times of year to make up for the times when they don't. It makes sense that campgrounds would utilize this technique, too. Whether we like it or not, flexible pricing is here to stay. Those who mostly camp mostly on weekends might pay higher prices than those who can camp during midweek. So is this trend hot or not? That might just depend on when you can camp. Families might spend more, while retirees might pay less.
Glamping Options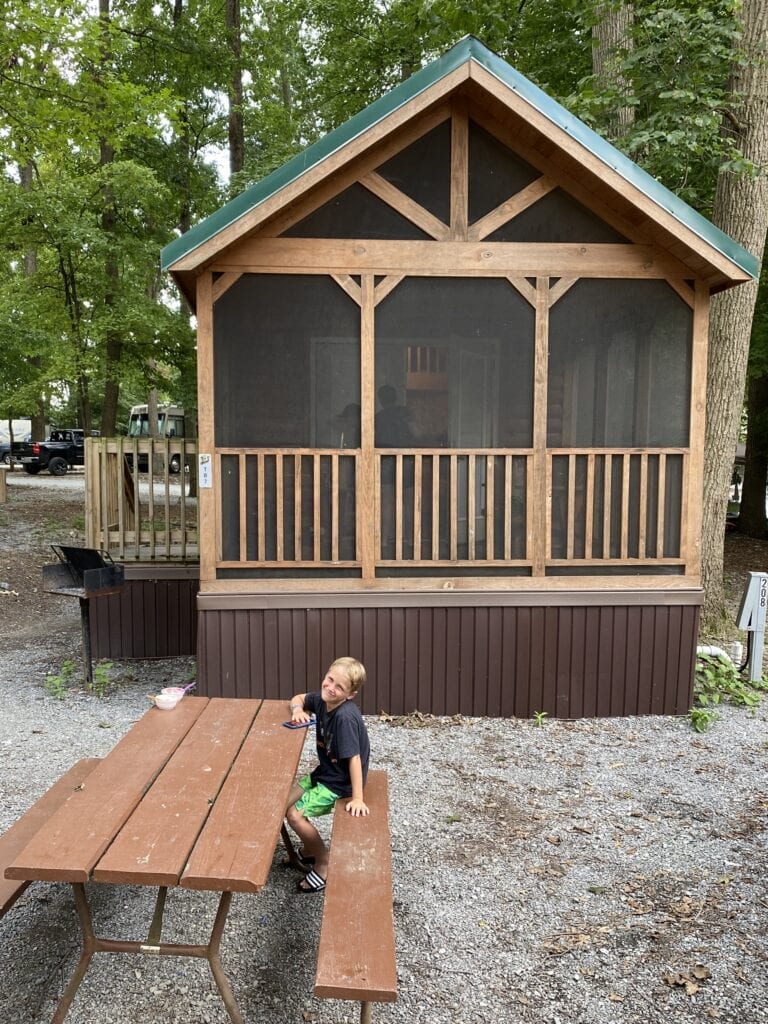 We have noticed more glamping options at the parks we've visited–from gorgeously decorated glamping tents to well-appointed family cabins. Of course, this comes at a cost if campgrounds are removing RV sites to make room for these glamorous new options.
We have stayed in some of these glamping accommodations, and we have LOVED that experience. Though we love our RV, we know not everyone has one or wants one, and glamping lets everyone enjoy the camping experience without owning one. Overall, we love the trend, but must admit, it is probably contributing to the shortage of RV sites across the country.
RV Resorts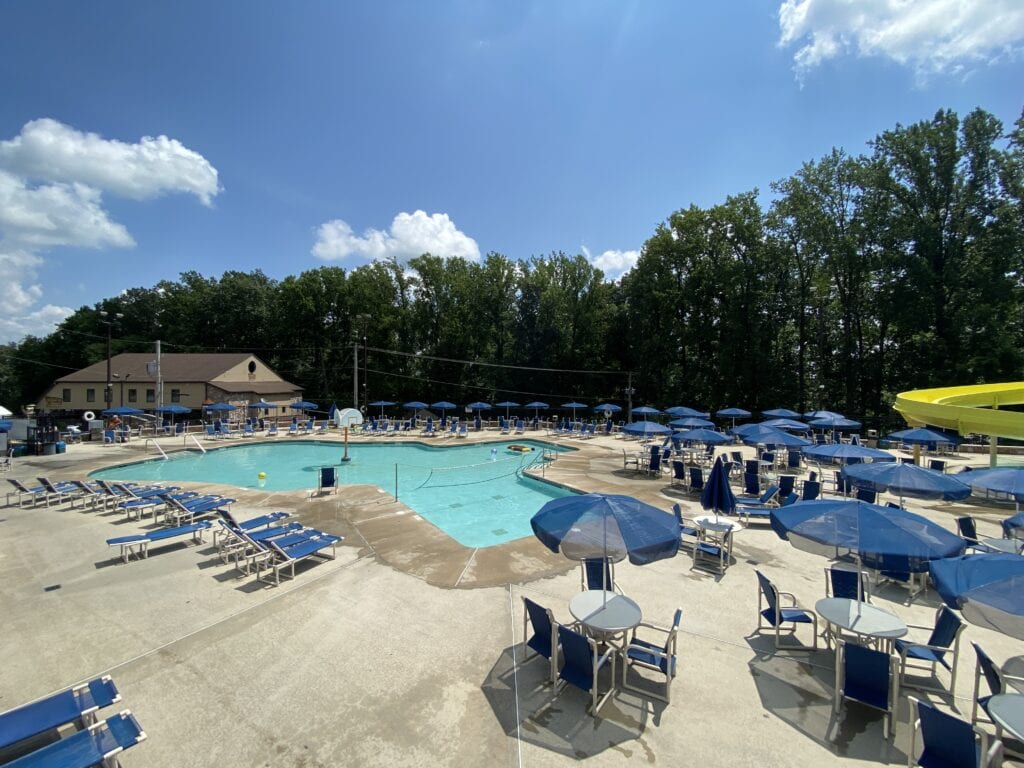 We've talked a lot about the kinds of over-the-top RV resorts that are being developed (here, for example). Think pools, spas, waterslides, yoga, round-the-clock amenities, and so on. Some people love this kind of camping experience, while others hate it. This is not "camping" to them.
What about those $100 plus nightly rates? We always say if it is in your budget and you'll enjoy the onsite amenities, then the price isn't bad, especially if you compare it to the cost of staying in most hotels. Plus, there are still plenty of campgrounds that aren't charging $100 a night. Between public parks and mom-and-pop parks, you'll find great, affordable options.
We say, to each their own. If your family wants activities and amenities, you may enjoy the resort experience. If you want to get back to the woods for some relaxation, you will want to skip the resort. However, no matter what you prefer, we do think the trend is here to stay, judging by how booked up these campgrounds are right now.
Rustic Camping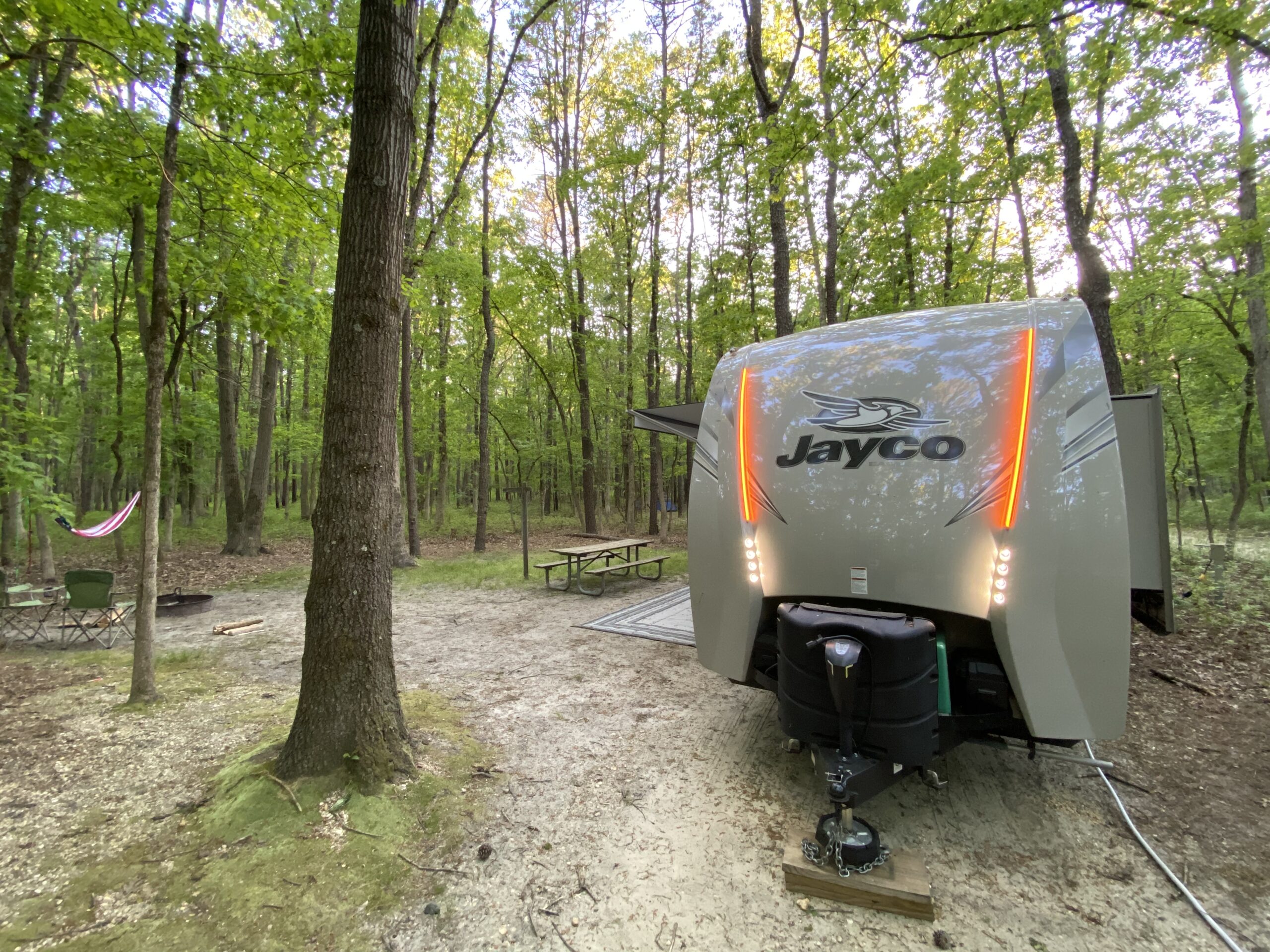 Even as the RV resort trend grows, so does interest in rustic camping experiences. We not only predict a growth of interest in public campgrounds, we also think more people are looking into boondocking and other options like Harvest Hosts.
People want that outdoor experience without the crowds, perhaps another effect of COVID-19. We also think the passing of the Great American Outdoors Act will also spur interest in our national parks, as tons of money is poured into them for maintenance, upgrades, and possibly even new camping facilities.
Deluxe Tent Camping Sites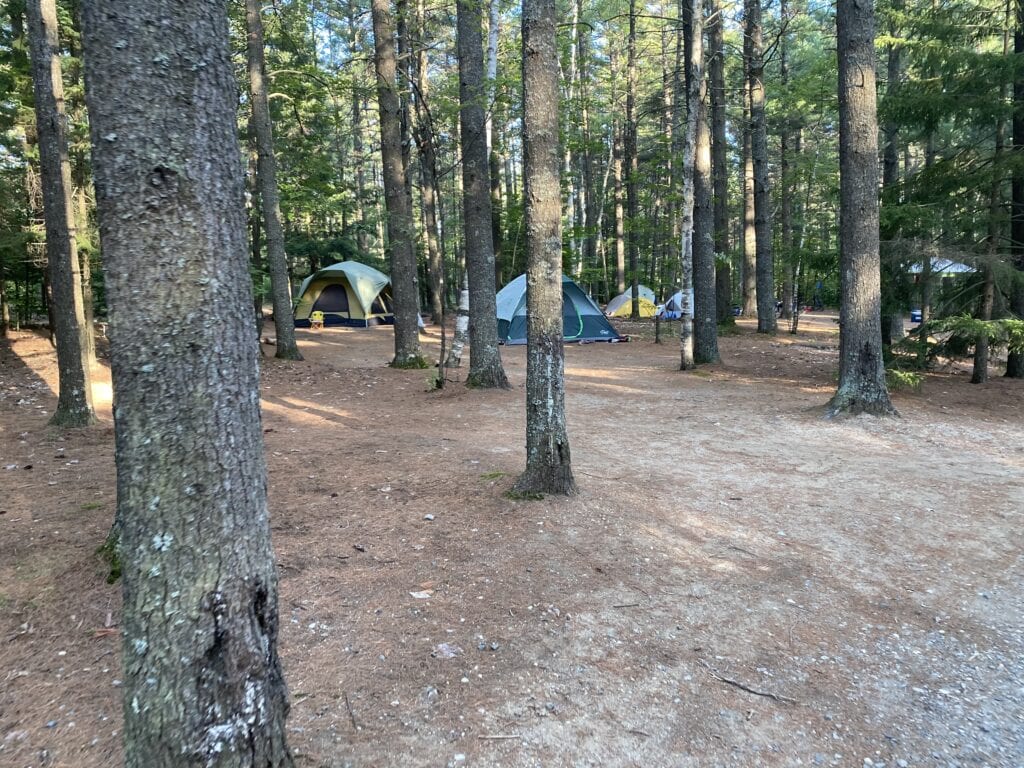 We've become used to seeing deluxe campsites for RVs, but now we are starting to see those similar deluxe sites for tent campers. You'll find hookups, nice tent pads, patios, and more. Of course, these cost more and appeal to a different crowd than the traditional tent-camping crowd.
We know these sites will appeal to the casual campers who don't own all of the gear and aren't craving a rustic experience. They will not appeal to tent campers who are looking to drink and party for the lowest possible price. And for many campground owners, that is exactly the point.
Increased Diversity at Campgrounds
We think more and more people are recognizing that camping isn't exclusive to one group or type of person, and we hope more and more people are feeling comfortable joining in the camping experience, no matter what their background or ethnicity is.
New campers are more diverse than America in general, according to surveys by KOA. We think this is nothing but a positive thing, and we can all do our part to make sure diverse campers feel welcome anywhere. People say campers are the friendliest people–let's make sure that stays true!
It is also our job to listen to minority campers and to hear their concerns and to take their bad experiences seriously. We want to stop ourselves from discounting those fears or experiences. And, we hope the ugliness we see on social media never jumps from the screen into our campgrounds.
Connectivity at the Campground
Do we want more connectivity at the campground? Do we NEED more connectivity at the campground? Those questions are not one and the same. More people are working and schooling from the road this year, which means there will be a greater demand for connectivity, by necessity.
We also know that connectivity has been a difficult task for campgrounds. Over the years, many have updated their equipment, and they are sincerely trying to do better. But, some campgrounds seriously don't have any better options.
That being said, we really do enjoy the occasional trip where we get to disconnect!
Online Booking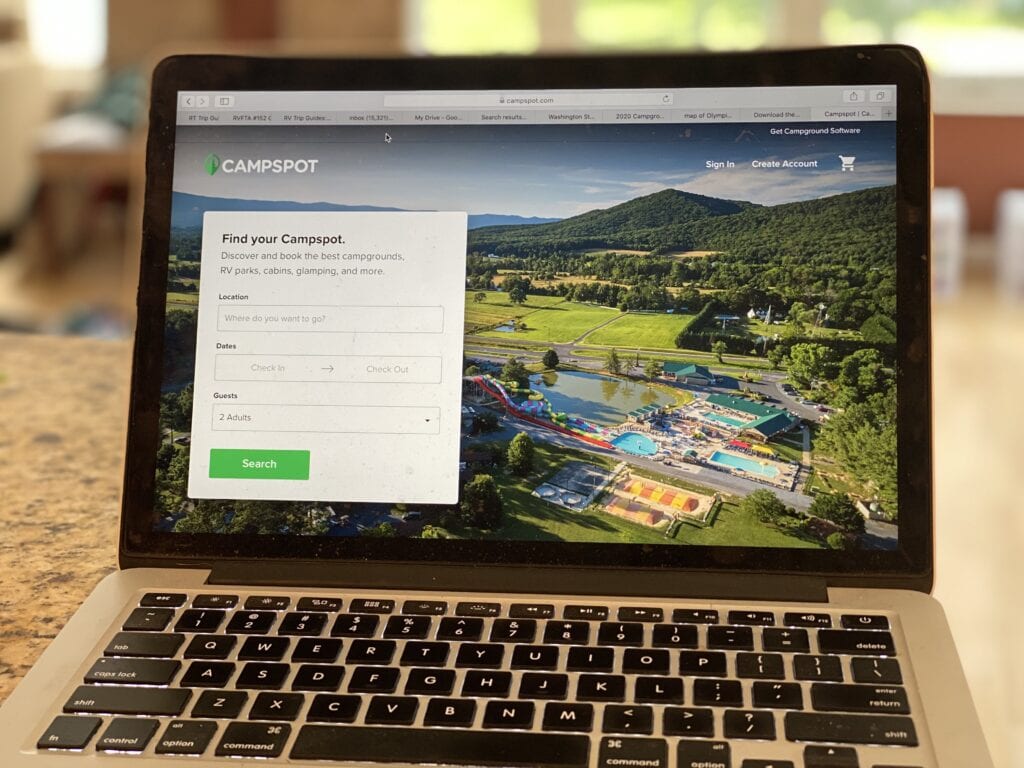 More campgrounds are moving reservations into the online space, and this demand is coming from consumers. Who wants to call a campground to make reservations?? No one. Okay, well, Jeremy actually does like calling. He likes getting a real person on the phone to talk about the campsite options.
The online systems are definitely more convenient, but they definitely could be better. We want to see more photos. We'd love to see some drone shots! And, most importantly, campgrounds should be transparent. If there's a dumpster next to the site, they should be transparent about that.
Well, we were SUPPOSED to say which ones were hot or not, but as you can see, we see the benefits and drawbacks of many of these campground trends.
What campground trends do you see happening in 2020? Leave us a comment below!
See You at the Campground,
Jeremy + Stephanie
Podcast: Play in new window | Download