We had so much fun featuring Stephanie's picks and opinions (here and here) that Jeremy had to join in on the fun (rip her off??). If there's one thing Jeremy likes to think about and talk about, it's gear. But, this is not a gear guide. Read on to find a few couple of good recommendations and to see what Jeremy has been thinking about and doing lately.
To hear more of Jeremy's picks and opinions, click play on the media player above or search for The RV Atlas wherever you find your favorite podcasts.
My New Shoes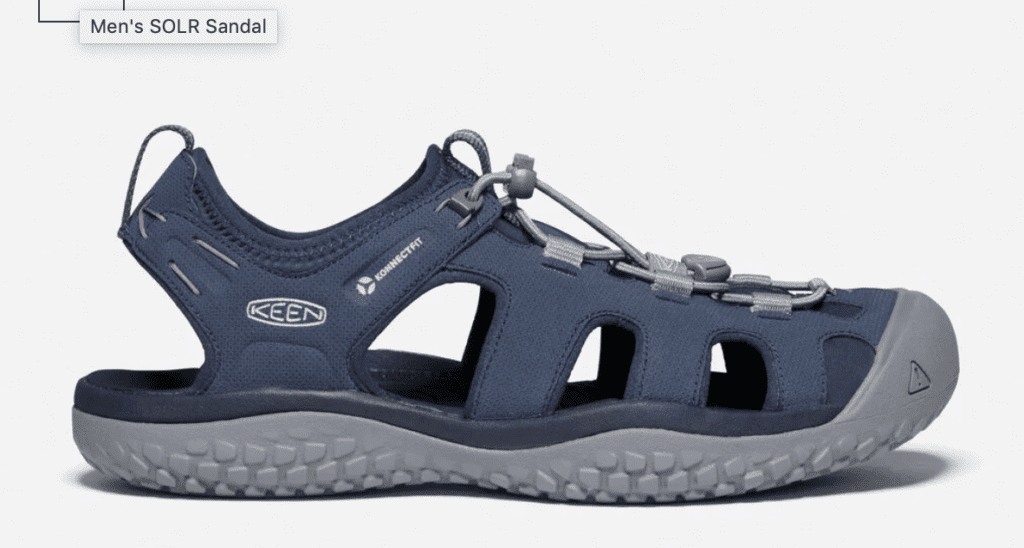 I am truly and totally in love with my new shoes. I have worn KEEN sandals for many years now and buy a pair of KEEN Newport H2 every couple of years or so. They are always comfortable. But, my one complaint is that they can fall apart after being fully submerged for long periods of time.
Because of that, I was immediately intrigued when KEEN came out with the new KEEN SOLR sandal. These are specifically designed for wearing in water (hence the clever acronym in the name, which stands for Sea, Ocean, Lake, River). Made from recycled plastic bottles, these are designed to go anywhere on land or in water.
I got to really put them through their paces at Lake Placid, while also wearing them at home. I wore them in the river for hours at time and came out still looking and feeling brand new. The only bad thing is that they squeak on floors while wet (to be fair, that's only a problem in the rain).
My New Hobby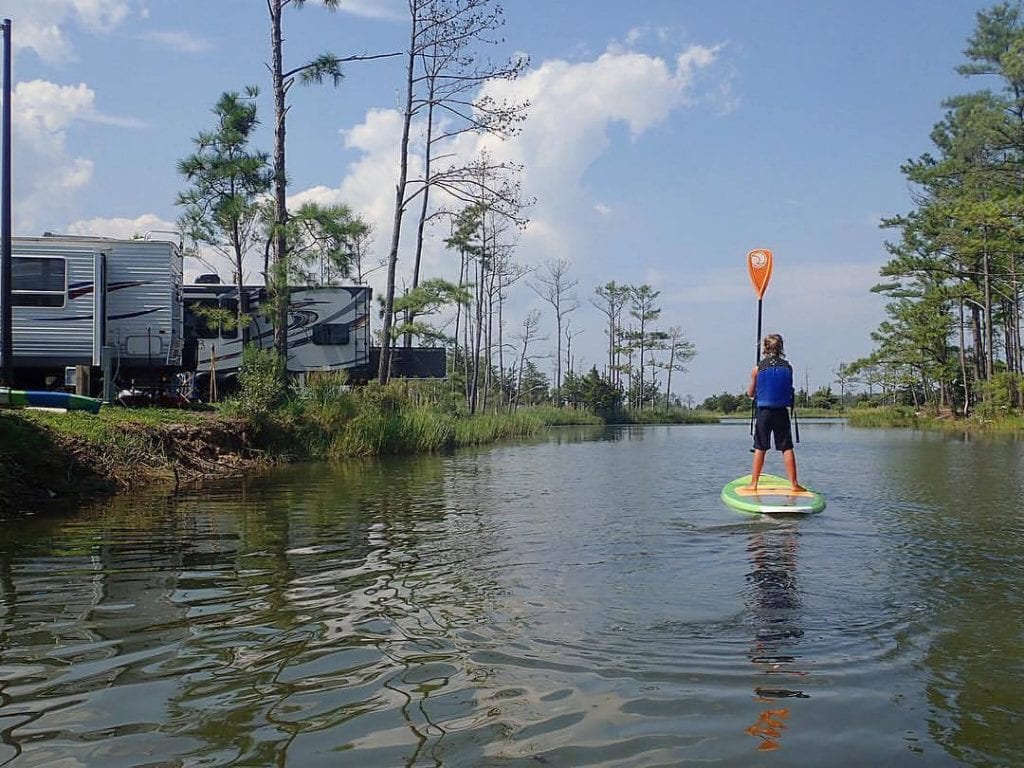 My new shoes are also great for my new favorite hobby: stand-up paddle boarding (SUP). This is relatively easy to do! I know it may not look that way, but trust me, it's pretty easy. And, it's a great workout. Whether you are exploring bodies of water near a campground or near your house, this is a fun outdoor activity.
If you do decide to try it out, here are some tips:
Get the right size board! If your board is too small, you'll tip easily. Larger boards are also nice for anyone who wants some extra stability.
Get very long paddles, so you won't have to bend as much while paddling.
Try purchasing from a rental company when the season is over if you are looking for a good deal on a board.
They do make inflatable SUPs that can be more easily carried in a small RV or tow vehicle. We haven't used these, so we can't speak to their quality or stability, but they are intriguing!
My New Obsession: RTIC vs YETI Coolers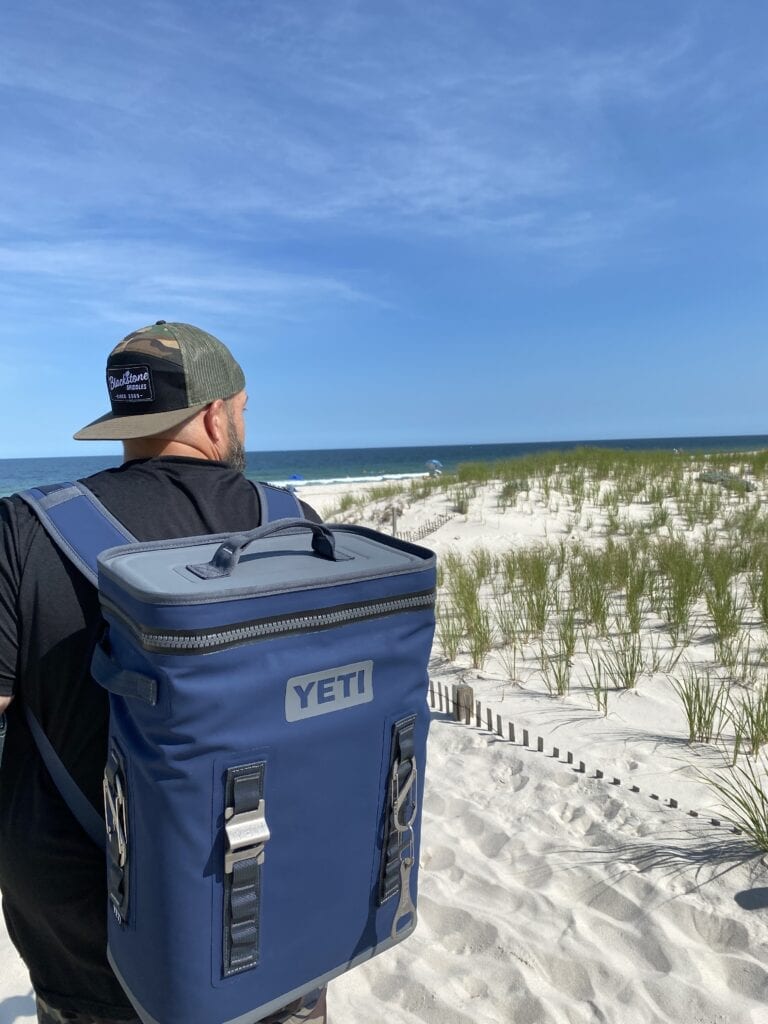 I love comparing competing products and analyzing their marketing, pricing, and product quality, so taking a look at the YETI versus RTIC cooler battle is right up my alley! I think the battle between YETI and RTIC is one of the most interesting competitions in the outdoor marketplace. Let's take a look at each company:
YETI is an Austin based company founded by two brothers who grew up in the great outdoors in Texas. YETI is most famous for Tundra Coolers (which run from $250-1200). Nowadays, YETI makes even more money off of their drink ware than their coolers. This may sound surprising, but more people must be willing to buy $35 tumblers than $300 coolers.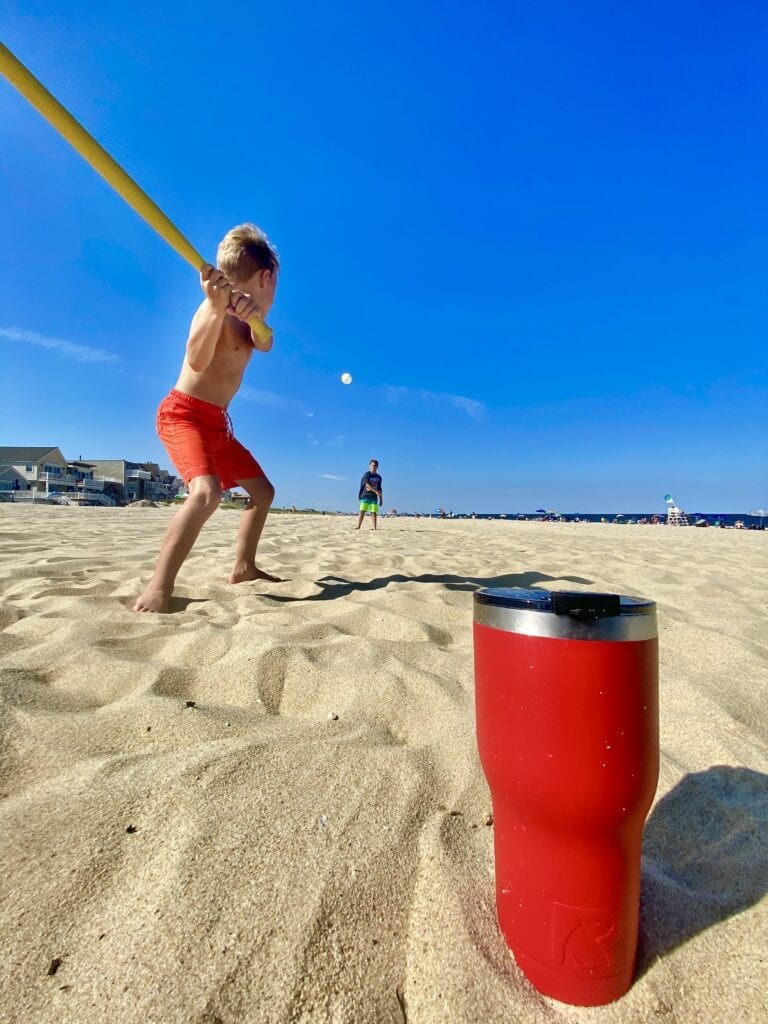 YETI is an incredible example of a lifestyle brand that functions as a status symbol. They do make amazing products, but they are agreeably overpriced when you can find similarly reviewed products for less. 
If YETI greatly reduced their prices to the "value" market, would they be as popular? I daresay they would not be.
Enter RTIC Outdoors. RTIC is a business based in Cypress, Texas. It was also founded by two brothers who started with a company called Cheap Cheap Moving Boxes. They saw an opportunity in the cooler space because Yeti was so high priced, and they thought they could make a similar product at a lower price point. They also had experience shipping oversized items in a very efficient way.
RTIC has very devoted customers, as well. These people attest to the quality of the products, and they point out the price comparison as a major selling point.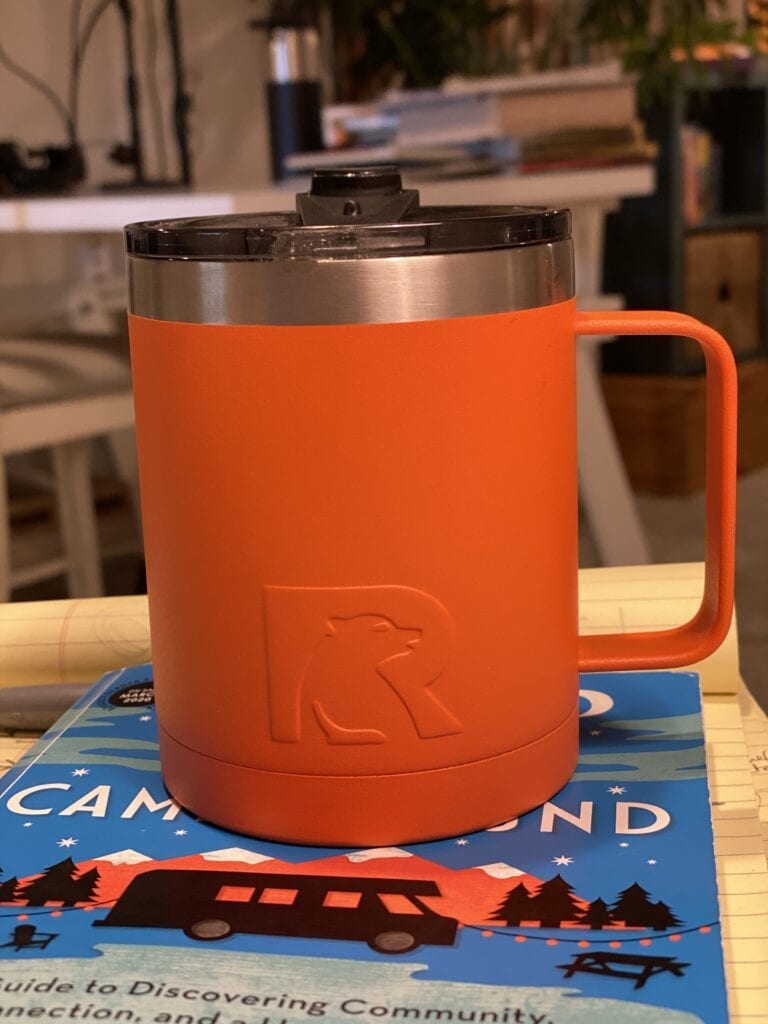 In the coffee cup head-to-head comparison, I love my RTIC cups just as much as my YETI cup. As for tumblers, YETI is better because I like their lid more. I am excited to eventually try out the coolers side by side!
My Rant: Territorialism by Veteran RV Owners
I was bothered recently to see the territorialism shown by veteran RV owners to all of the new RV owners coming on board. We know there are a lot of people buying RVs right now who know nothing about the lifestyle. Maybe they are asking a lot of questions. Sure, they are filling up your favorite campgrounds. Plus, they may not be RVing in a way you approve of.
And, that's okay!! If you are one of those veteran RVers complaining about this, you are stepping into cranky RVer zone. Don't be that person!
Campgrounds ARE getting fuller, but the industry will respond in time. Campgrounds were in high demand before the "COVID campers" arrived on the scene. However, we hope the Great American Outdoors Act will revive state and national parks and open up more sites there. Eventually, there will be more campgrounds built if this surge stays strong.
We think back to how we were treated when we were new RV owners. We were welcomed again and again by veteran RV owners, even when our kids were being "energetic" at the campground. People came over and introduced themselves, letting us know that we reminded them of camping trips they took when their kids were little. We loved how we were welcomed into the lifestyle and offered help time and time again.
Now, it's on us as we've become the veteran RV owners to keep that RVing flame alive in newbies. We will continue to reach out and offer help and encouragement as best we can. We really hope you will, too!
What I'm Writing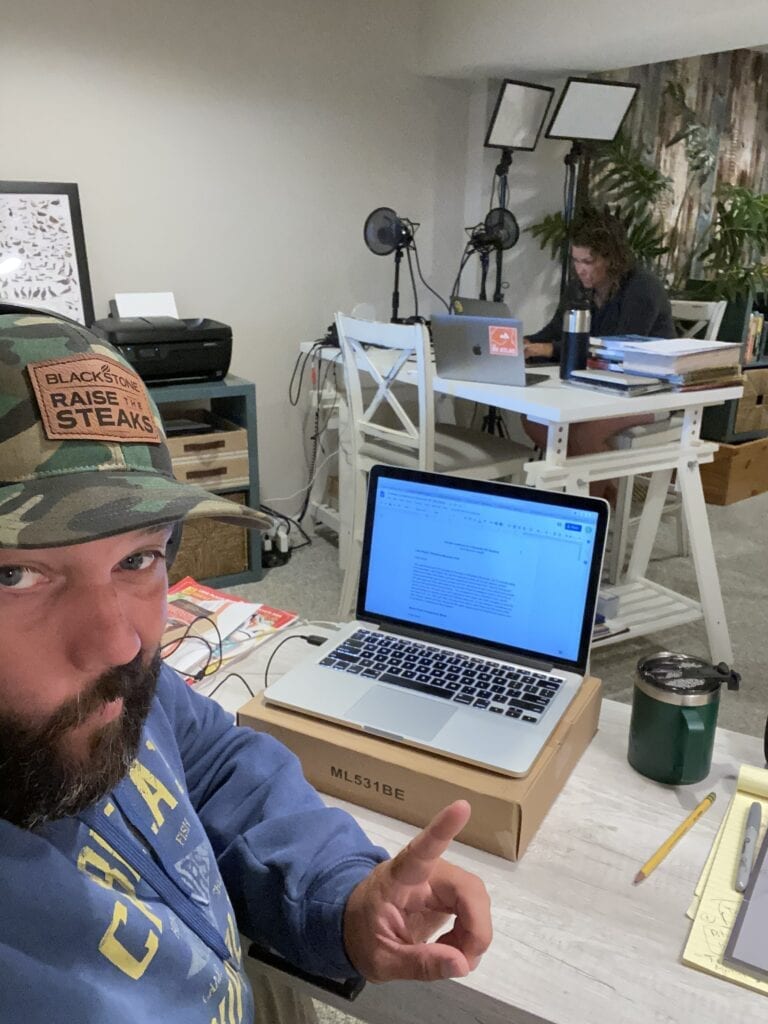 I've been doing some writing lately. Please check out my recent work at these locations:
Blog Series for GoRVing
Blog Series for Jayco
Finally, though you have wait awhile, our new book is now listed on Amazon! Please consider pre-ordering Where Should We Camp Next? A 50-State Guide to Amazing Campgrounds and Other Unique Accommodations. It will come out in March of 2021.
See You at the Campground,
Jeremy + Stephanie
Podcast: Play in new window | Download