Venture into the depths of the world's longest known cave system…and then venture above ground to one of the delightful campgrounds located near Mammoth Cave National Park. Mammoth Cave is a popular destination, attracting over 650,000 visitors per year. If you're planning to visit with your RV in tow, you'll find several campgrounds located in and near Mammoth Cave NP, and we're going to tell you about three top picks.
Our campground correspondent Dean May, AKA "Casita Dean," lives in Kentucky and previously shared some insider tips for visiting Mammoth Cave. We knew he'd be just the person to help us find the best campgrounds near Mammoth Cave.
Visiting Mammoth Cave National Park
Located in south central Kentucky, Mammoth Cave National Park consists of 53,000 acres. While you'll find a lot of natural beauty to explore above ground, it's what's underground that attracts visitors. The Mammoth Cave system is just what you might expect from its name…mammoth. To date, over 400 miles of cave passages have been surveyed and marked, making it the world's longest known cave system, over double the size of the nearest competitor.
Mammoth Cave National Park allows visitors to explore over 30 miles of the cavern system, offering a number of tours of varying lengths and levels of difficulties. Reservations are highly recommended, as popular tours do fill up in advance. Check out the massive list of options on the NPS website. Above ground, you will find over 80 miles of trails for hiking, biking, and horseback riding. Plus, two rivers run through the park, providing scenic spots for fishing and paddling.
While there are campgrounds located right in Mammoth Cave National Park, these might not be the preferred choice for RVers since they do not offer water or electric hookups, and there are length caps in place. RVers wanting a little more space and more amenities will want to check out these three great options:
Yogi Bear's Jellystone Park Mammoth Cave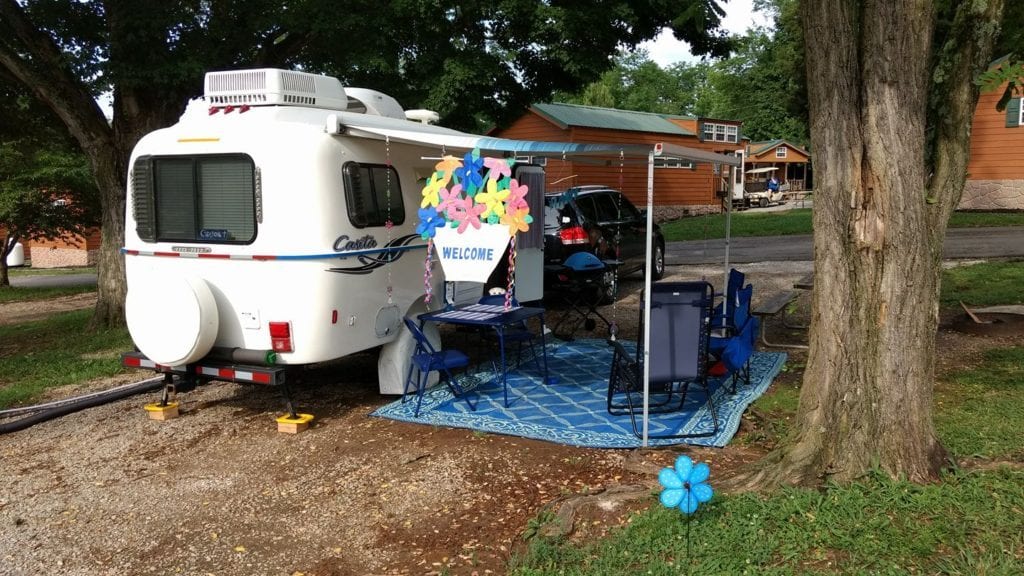 The Mammoth Cave Jellystone is located just outside of the national park, just a mere three minutes away. Aside from being in the perfect location, this park offers tons of family fun. We always love visiting a natural national park and then returning to a super fun RV park. With recent multi-million dollar upgrades, this Jellystone has elevated to true resort status.
The amenities at the Mammoth Cave Jellystone are over the top. At the center of it all is Karst Beach, a 2-acre lake featuring an inflatable recreation center, swim beach, paddling and more. As if that's not enough, you'll also find a 300′ waterslide, two pools, a fishing pond, mini-golf, and a splashpad, as well as a loaded activities schedule.
At the Mammoth Cave Jellystone, you'll find primitive campsites, RV sites, and cabins. Prices vary depending on the season, with RV sites ranging from $76-120 per night during peak times. Sites on the higher end include extra amenities. Check out Dean's full review of the Mammoth Cave Jellystone here.
Horse Cave KOA Near Mammoth Cave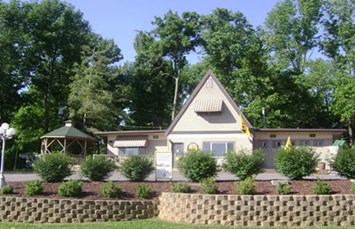 The Horse Cave KOA is another family friendly campground near Mammoth Cave. Located a mere 8 minutes away from the national park, this KOA offers fewer amenities than the Jellystone, but it comes at a more economical price.
At the Horse Cave KOA, you will find a pool, a jumping pillow, mini-golf, and a dog park. Though it is close to the interstate, the park offers scenic views of surrounding hills and fields.
Tent sites, RV sites, and cabins are available. Expect to pay around $46-56 a night for RV sites with hookups.
Wax Campground (Corps of Engineers) Near Mammoth Cave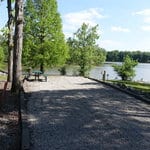 If peace and relaxation are more your thing, you might be more interested in the Wax Campground. This Corps of Engineers park is a little further out of the way, but the drive just might be worth it if you prefer a more natural setting. Dean and Lara really enjoyed using this park as a basecamp for visiting Mammoth Cave, while spending some time just enjoying the campground and surrounding lake.
Wax Campground is located on the shores of Nolin River Lake, a 5800-acre lake set amid the picturesque rolling hills of Kentucky. Campers can enjoy both the scenery and the recreation, including fishing, boating, and water sports. Marinas and boat ramps make it easy to get on the water. You can even boat or canoe/kayak the river into Mammoth Cave NP.
While Wax Campground is located around 30 miles/40 minutes away from Mammoth Cave NP, the drive can be shortened by taking the ferry (only available when the water level is high enough). Dean points out that the park is fairly remote, with limited access to grocery stores and supplies.
Wax Campground offers 87 sites with water/electric hookups and 23 non-electric sites for $15-$25 per night. Yes, you read that right, the sites with hookups are only $25 a night.
Exploring the Area Near Mammoth Cave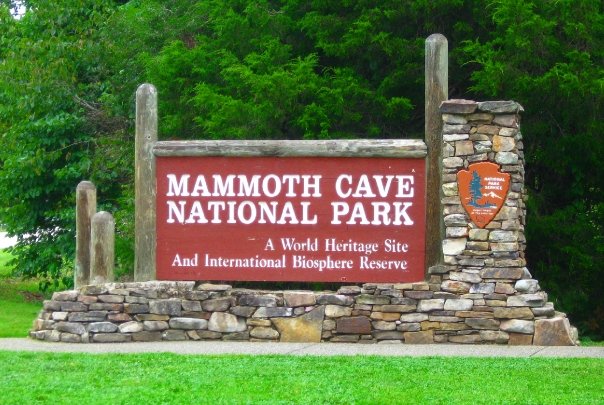 The area near Mammoth Cave offers tons for visitors to enjoy when they aren't underground. Dean recommends checking out these top attractions:
Kentucky Down Under Adventure Zoo & Mammoth Onyx Cave
Hidden River Cave and American Museum
Just a mere 40 minutes south of Mammoth Cave, you'll find Casita Dean's stomping grounds in Bowling
Green, KY!
Bottom line? Depending on what you enjoy most in a park, you can find a great campground near Mammoth Cave to meet your wants and desires. A big thanks to Casita Dean for sharing these great parks with us!
See you at the campground,
Jeremy + Stephanie
Podcast: Play in new window | Download