Not camping right now? There's no reason for your camping gear to go to waste. During these days of quarantine, we have pillaged the RV to find our favorite camping gear to use at home. It's been oddly comforting!
So, even though this looks like a gear guide, we aren't really recommending you go out and buy all of this gear. Instead, we are proposing that you look at our list and think about the gear you already have that you could be using…and enjoying. Of course, some of you have taken up online shopping as a new favorite hobby, so shop away, if you want and can.
Let's make the best of our days at home. If our camping gear can help make our lives easier or more fun right now, then let's go for it.
To hear more about our favorite camping gear to use from home, click play on the media player above or look for The RV Atlas wherever you find your favorite podcasts.
Coleman Lanterns (200A)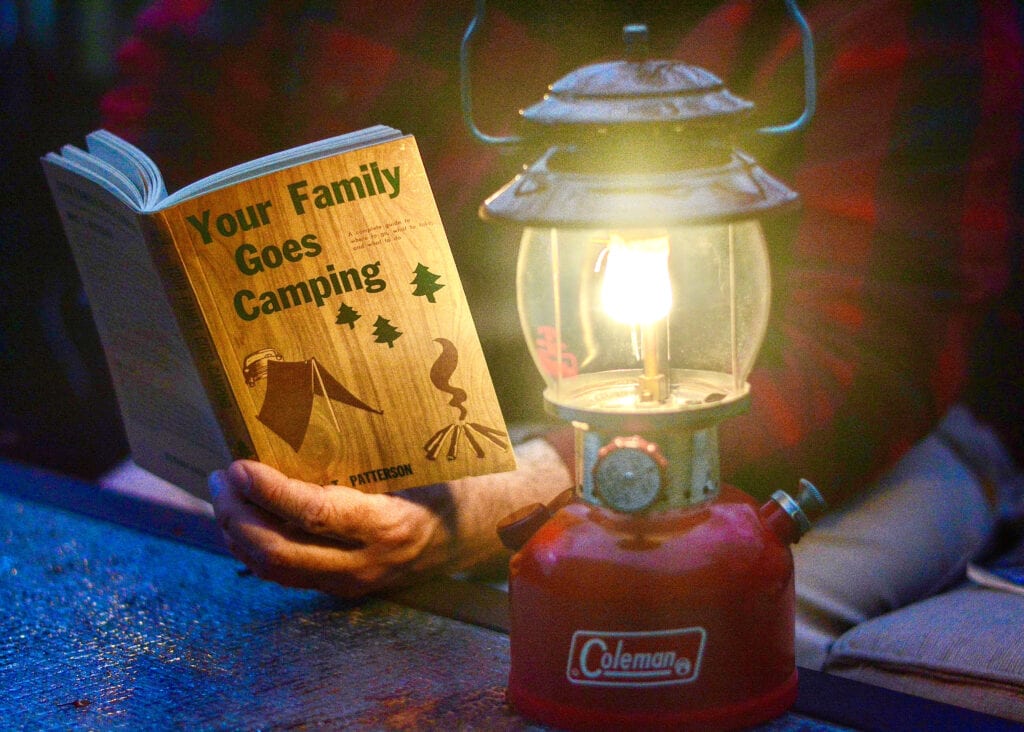 One of Jeremy's favorite ways to wind down in the evening is to light up a vintage Coleman lantern or two on the back deck. The sound of the soothing hiss is comforting to him and reminds him of evenings at the campground. If you need to grab a moment to yourself, light up a lantern and see what happens. Whether you prefer a vintage Coleman (like the 200A) or a newer model, they really can't be beat.
Petzl Headlamps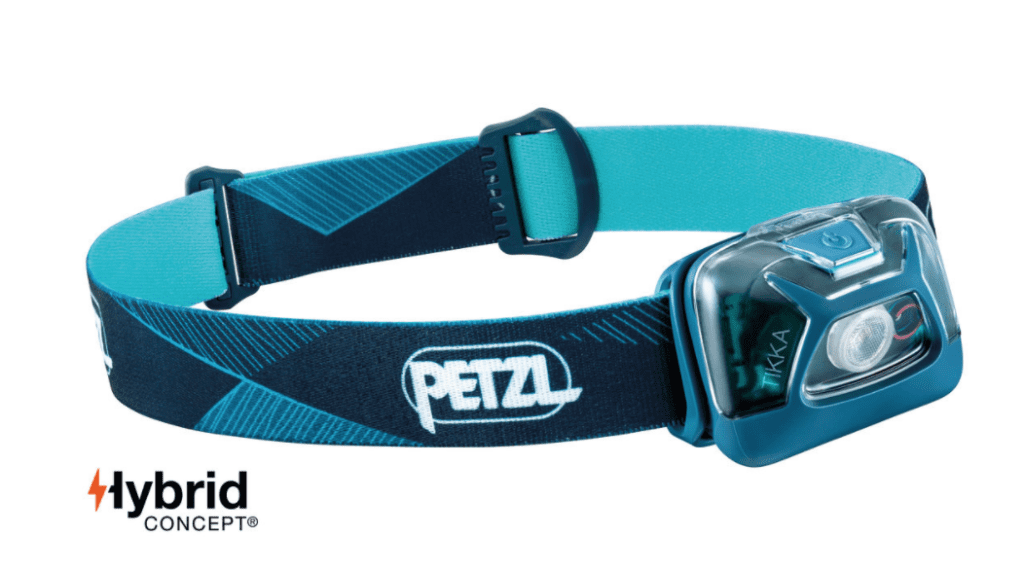 Jeremy grabbed the Petzl headlamp to use in the house during the quarantine. It's perfect for reading in bed at night. We make a massive pile of humans and animals and all crawl in! There's something about that time together that we know we will really cherish. And, if a little reading gets done, as well, that's even better. Petzl headlamps are handy for many uses.
New Version of Classic Coleman Cooler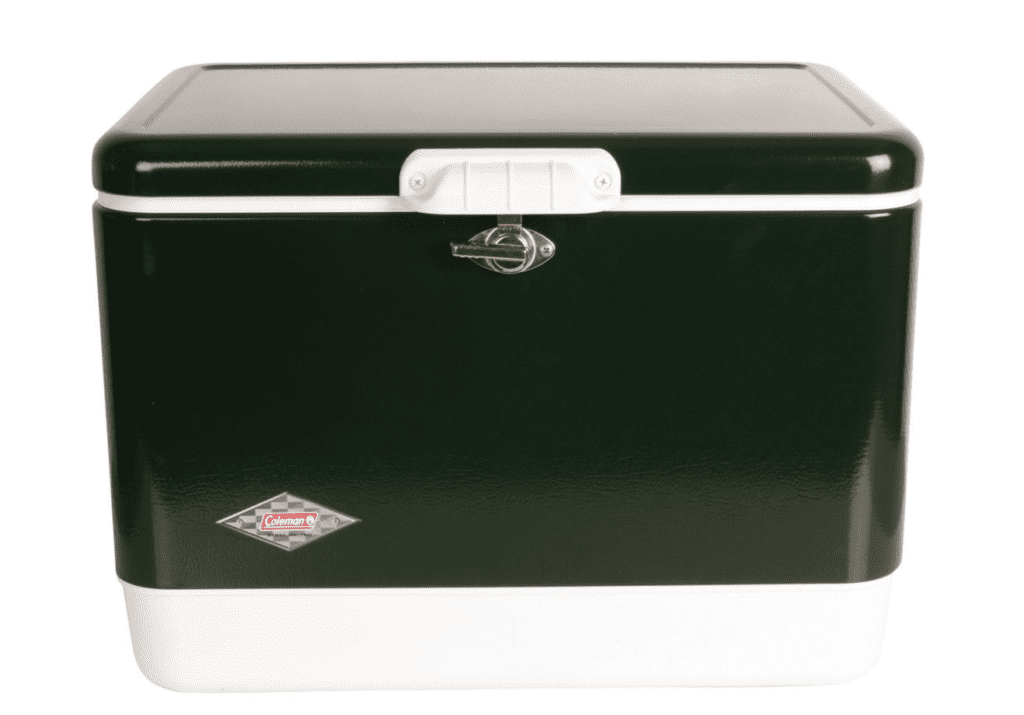 Chance are, if you are like us, you grew up with the classic Coleman cooler. Jeremy just happened to find one of the updated steel-belted cooler at the Coleman outlet right before the pandemic hit. He pulled ours up to the porch, added some ice, and filled it with seltzers. This makes for a refreshing treat and gives us a reason to get outside throughout the day. While the ice retention is not as good as some of the newer, fancier coolers on the market, you really can't beat the cool classic look!
UE Wonderboom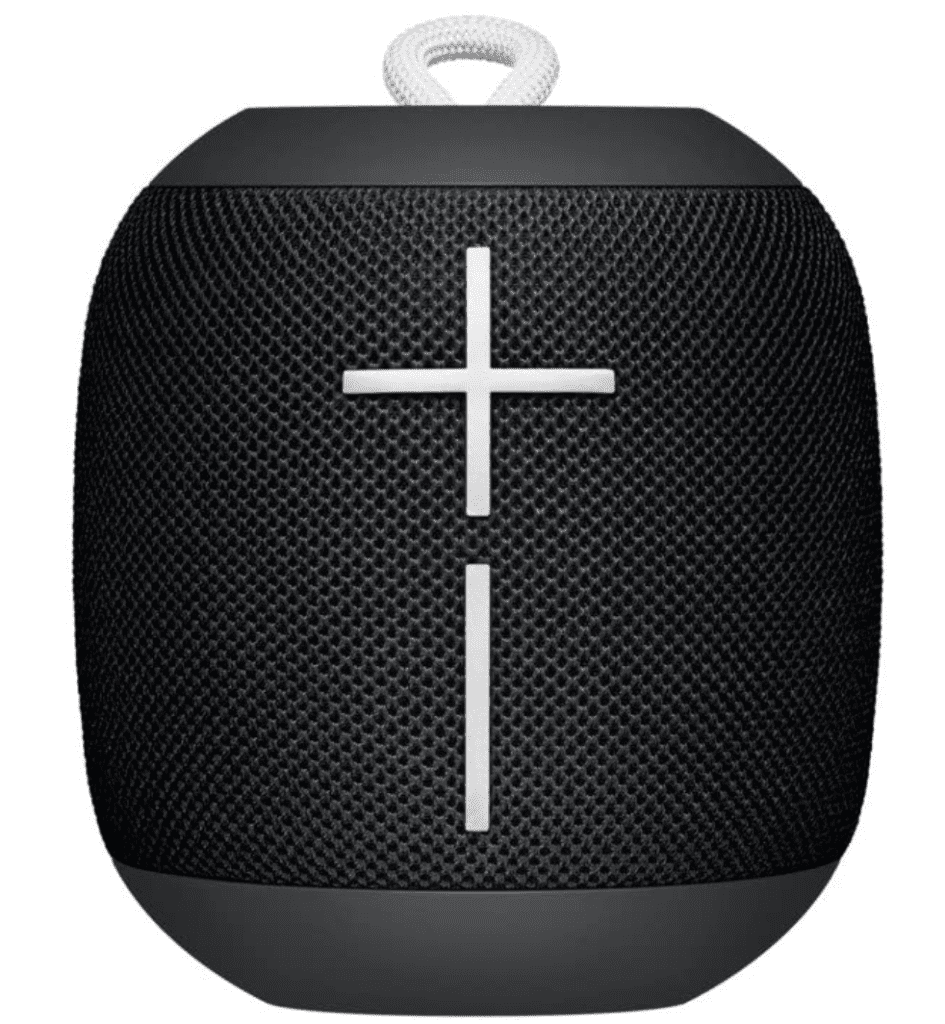 We sometimes enjoy a little music around the campfire, so we bought a UE Wonderboom. Now, we are enjoying ours at home. These small bluetooth speakers are super portable and easy to use. If you want to tune out the news, hook up one of these and blast some tunes.
Solo Stove Bonfire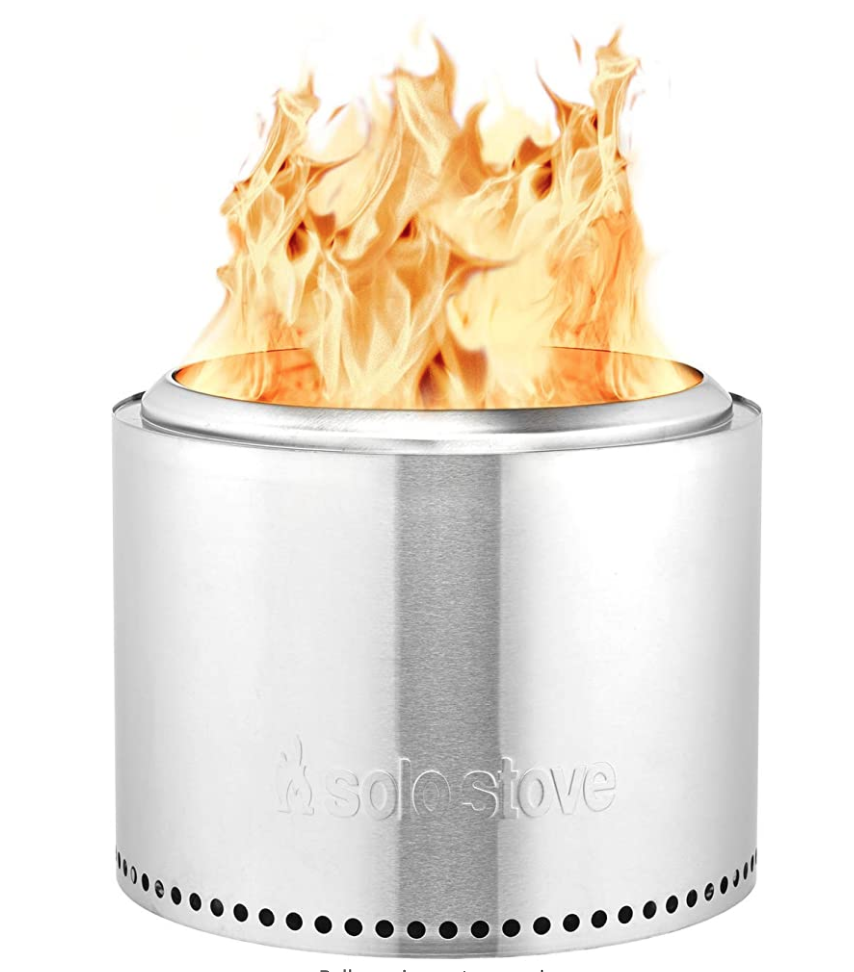 Perfect for home and the campground, the Solo Stove Bonfire is an easy way to enjoy a campfire in minutes. If you are looking to purchase one, the Ranger is a small unit, perfect for one or two people, while the Yukon is massive. We love that we can have fires out in the driveway or backyard.
As some restrictions are lifting, you might contemplate inviting a friend over for a social-distancing campfire. Again, you do not have to buy this product to enjoy this experience. You can find cheaper, simpler propane fire options. Or, build a fire in any simple fire ring, and get out there! 
Grand Trunk Hammock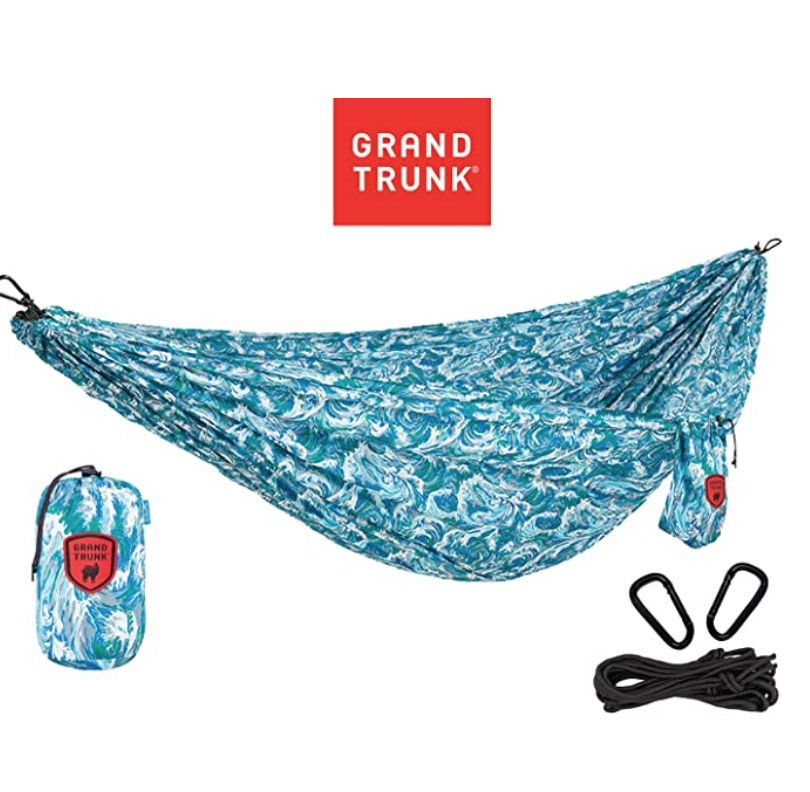 If you have any kind of hammock out in your RV, grab them and set them up! Pop them up in the yard, if you can. This just might sooth your soul…or, your kids might dog pile on you, anyway! We have always loved our Grand Trunk hammocks. They have great quality and fun colors. They are super easy to set up. Again, this is another way to switch up your routine and get outside more.
Blackstone 22 Griddle and Weber Q1200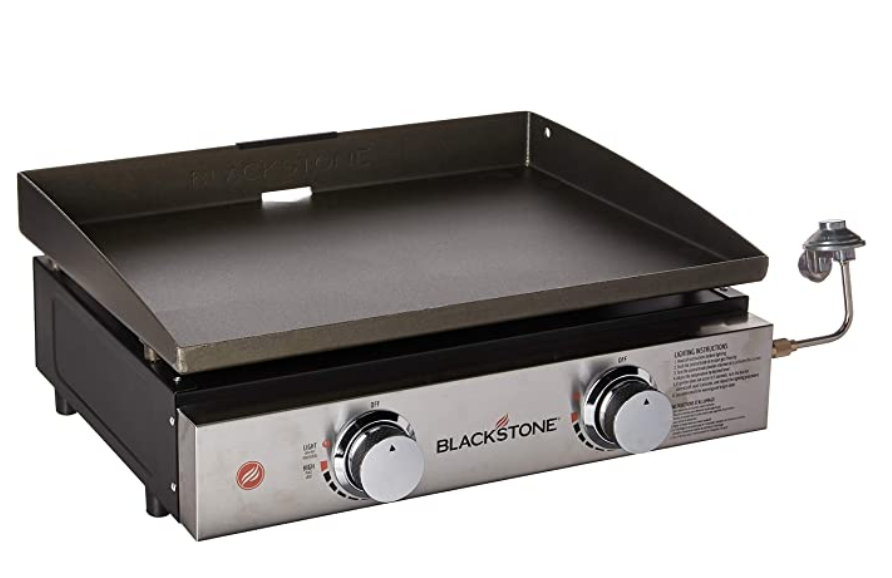 We have a grill and griddle on our deck, but we still pulled our Blackstone 22-inch Griddle and our Weber Q1200 out of the RV to use. It's kind of ridiculous, but it does give us that campground connection! If you've got 'em, you might as well be using them!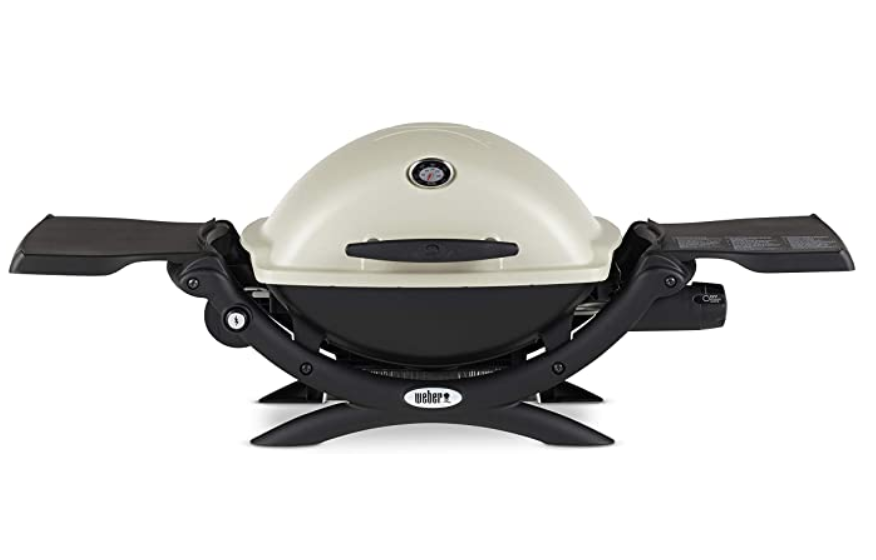 OUR JAYCO EAGLE HT 264BHOK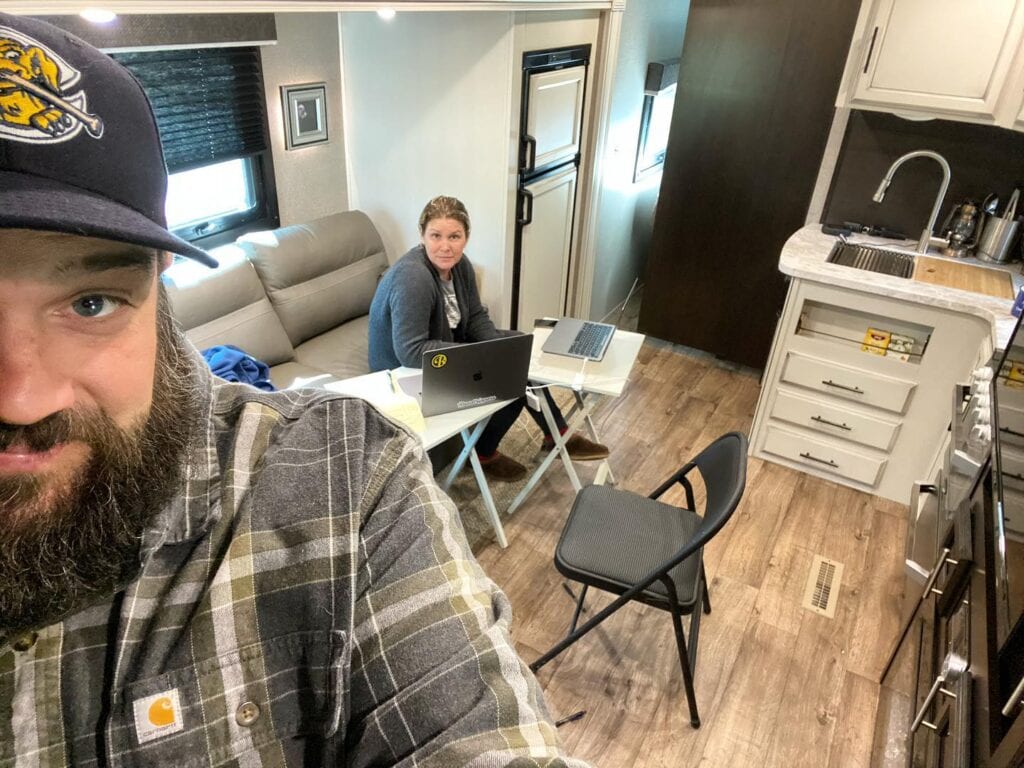 We have been quarantined for 45 days now, and we have STILL been using our Jayco Eagle 264BHOK. This might not have been our dream use for the new rig for the new camping season, and yet, we are just thrilled to have it.
We've turned it into an office, complete with a wifi hotspot, table, and, most importantly, PEACE and QUIET. It's nice to have that separate space to concentrate in, as needed, especially as we took turns finishing up our third book. We are so thankful to have our RV in our driveway.
If you are thinking about buying an RV right now but aren't sure how you'll use it, we assure you that you might find surprising uses for the RV, even if it doesn't leave your driveway. Plus, you CAN replicate the campground experience in your driveway. Plan a movie night, build a fire, spend the night in your RV–whatever your idea of family fun is, you can find a way to make FUN happen from anywhere.
We hope this list of our favorite camping gear to use at home gives you some inspiration. We hope you are each doing well and finding bright spots and good distractions during this mayhem! While we are all dreaming of better days ahead, hopefully, we can make the best of the time we have with one another.
See You at the Campground,
Stephanie + Jeremy
Podcast: Play in new window | Download